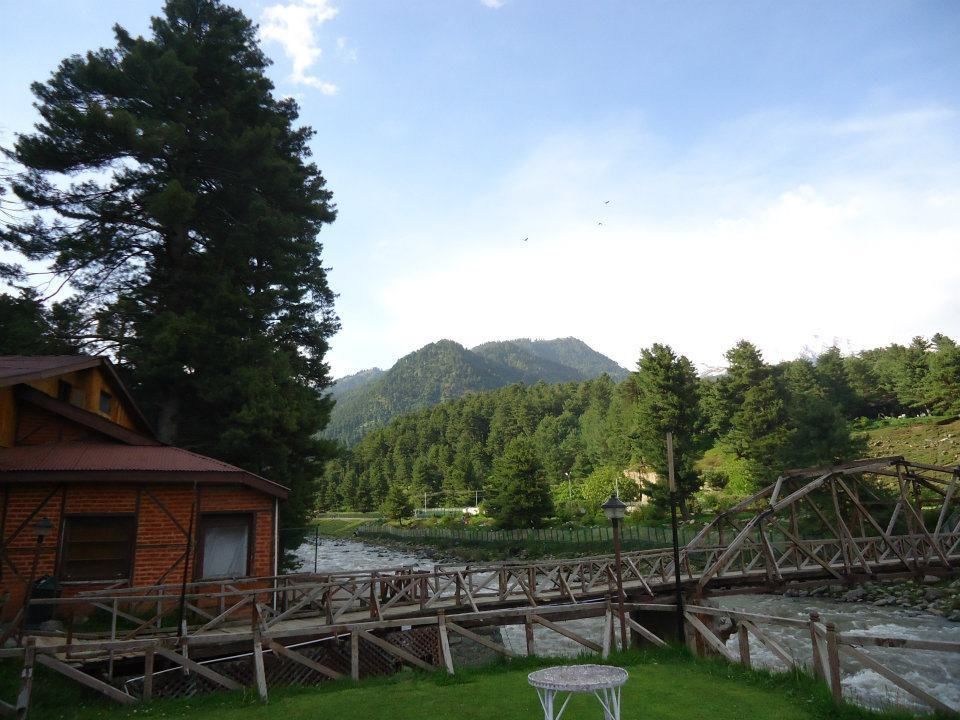 An immense passion for travel, a wish to wander around the best beaches, climb highest peaks, dive deep in the oceans, feel adrenaline rush as you sky dive; you have it all. You are passionate and you are willing to get out of your comfort zone, but is something holding you back?
Every day you make plans about travelling to serene spots, every day you tell yourself that you'll hit the road on a particular date. But days pass by and you keep on postponing that particular date. You keep complaining that your life isn't happening the way you wanted it to. You keep making excuses; I don't have enough money, I don't have time. You worry too much. You think of all the bad things before even starting, neglecting the benefits. You force your brain into a state of mind where it tells itself that it isn't easy to travel, it is going to be difficult to be in a place full of strangers. You start overthinking; what if I run out of money, what if I don't make it, what if I have to turn back and start looking for a new job, what if I am left homeless?
Well, before filling your mind with all the negativity that holds you back, think of all the good things that might come to you.
1. Stop making excuses
Stop telling yourself that you are not financially capable to travel, instead make things work. You will never regret spending money on that memorable trip. Try researching platforms that provide food and accommodation in exchange for work. Volunteer for a good cause. Unless you move out of your comfy bed, unless your wallet is empty, you won't be able to appreciate the little beautiful things around you. About time, you have to make it because it isn't always there.
2. Stop worrying too much
There are really good people out there, believe me. Out of every 10 people you meet, 8 are willing to help you out. Cheers to humanity. No stranger is going to stab you in the heart for asking help. Hit the road, you will have travelled to many a beautiful places before you find your pockets empty & you would never regret it. If your passion is still at its pinnacle, you would definitely keep going further & if you feel a little homesick, turn around, come back home before you head towards another adventure.
3. Don't make haste
Travelling isn't difficult but it isn't too easy either. You cannot simply wake up one fine morning, pack your bags and leave, unless you are a multi-millionaire. You need to have money saved aside to begin with your journey. How much? Well ….. Depends on how long you wish to and where you want to travel. Make plans, they might not be concise, but they will give you an idea of where you are and where you would be. Just keep in mind that you have enough funds kept aside for a return ticket in case things don't work out but try to be passionate enough to keep going.
4. Make memories
The best part of human lives are memories. In the end, you won't remember watching TV in your multi-million pent house but you would never forget that Himalayan hike with friends or that adventurous cross country bike trip. Have stories to tell and not stuff to show.
5. Keep a positive & friendly attitude
People will always help. Just ask & speak up. The person you just met who was a stranger a while ago, might become one of your best friends in the long run. Communicate with travellers, open up. People would love to hear your adventure stories and share theirs with you. People would love to hear more about that adventure and encounter with a wild animal during your trek.
All good things that travel will bring to you –
After an adventure, you will be transformed, you will be optimistic. You will know your true self and what you want to make out of life. Interactions with people of diverse culture will broaden your perspectives. The best part of all, no matter how harsh a situation gets you will stand strong and pave out a way.
"Those who wish are driven by dreams
Those who want are driven by passion
Those who make a move are driven by accomplishments" -
Gaurav Pawar
Today is the day, take out a map, make a plan, start working in its direction & hit the road. A beautiful journey awaits you.