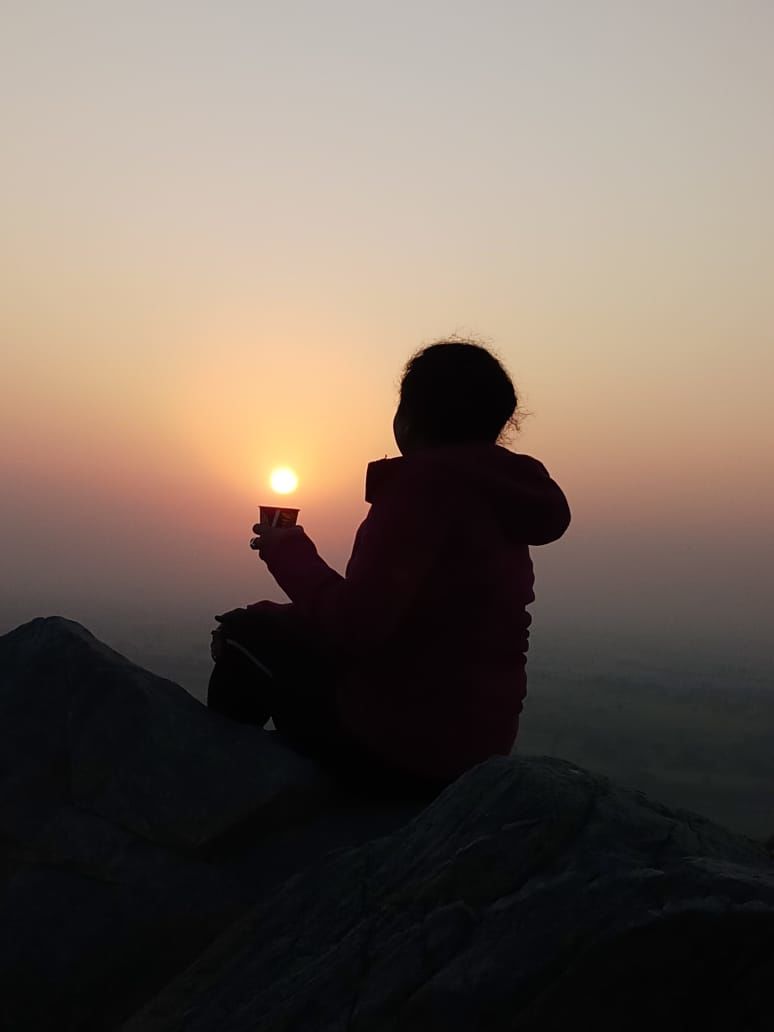 I wouldn't say I am an avid solo traveler but every now and then, yes I have traveled solo and tried below things to be more responsible traveler. For a female to travel responsibly is not just to be sure of safety but also be more cautious of things to carry etc. so here you go:
1. Safety- No matter where you go, this is foremost concern for any traveler and if you are female maybe a bit more. Everyone of us know that we need to stay alert, book safe places to stay, be aware of surroundings and even look for hidden cameras, chose transport wisely and the list goes on. But apart from general stuff what you need to do is this:
- Always keep your cell phones charged and make sure your emergency contacts are on speed dial.
- Even if you are traveling to escape from everyone, keep at least one person informed who is aware of your whereabouts. Send them location and pictures of nearby places even if it seems like you are bothering them.
- A bundle of money always ready and hidden in the outfit you are wearing. This is absolutely helpful if you run into trouble with your handbag not in sight.
- Safety pin, pen or tweezers can be deadly weapons. You might not be able to carry your pepper spray in your pocket all times, these tiny everyday things can be of great use, trust me!
- When starting off a journey or staying at a place ask someone for favor, no matter how small. This is a psychological trick, by asking someone for favor you are indirectly telling them that you trust them and they would really stand up for you in case you run into trouble, especially men. Do not share too many details or this can be turned into otherwise, you know what I mean.
- Lock and key, our mother's favorite. Try using your own locks as much as possible and NEVER leave your valuables behind unless you are 100% sure.
2. Packing- I know... I know, we all girls want to be ready at all times for anything. You never know when you are invited on dinner or need more space for shopping you did. I generally carry 3 or 4 pairs of shoes when on leisure or longer trips and only 2 pairs of them if on trek or backpacking. A pair of flip flops and hiking/canvas shoes are constant however leisure/longer trip asks for one fancy sandals and extra pair of casual shoes. Less panties and more of panty liners which actually take less space can reduce your luggage weight. A fold able extra bag and umbrella can save you on bad days. I generally carry my own toiletries of small volume in refillable packs, this not just saves me from any kind of allergies that I might pick using new products but also cuts down the trash for the place I am visiting. I also try carrying more socks than bras, no particular reason but I find it more sensible. Two pair of bottoms apart from two night dresses. Half the number of days of travel = number of top-wears I would carry unless it is a short and sweaty trip, then it's' one for each day. Travel bag organizers can be of great help but I ditch them, rather go for some compact packing tutorials.
Two very important stuffs: makeup and cash. As many have told you divide the cash in different places of luggage, true but be wise where you hide it. Makeup should again be kept in small pouches in small containers which will not make you sorry even if it leaks (less mess to clean) and takes lesser space. Voila!
3. Everything else- No appropriate title for this...eh! I'll probably list out things I find worthy:
- Carry light cotton towel. It will dry quick, save you from any allergies and plus save tons of water and labor. We all know how laundry at hotels is done, wash-bleach-wash even if you wiped just your hand.
- Ask for room cleaning or linen change only if necessary. We all know few people who will just mess around in hotel room just to avail all possible services since they have paid for stay...duh! A bit of mindfulness is no harm, isn't it?
- Carry your trash on road. Obviously we all know to throw trash in dustbin but what if it isn't in vicinity. Just keep it in a bag and carry it until you find the place to throw it off. Even better if you ask the host/hotel staff to provide you with bag to carry for the day and two set of dustbins in room so that the trash is segregated right from start. Ladies, try using biodegradable or reusable sanitary products, I know it's bit uncomfortable to start off with but eventually you will be happy about it. Wrap and wrap but only not in plastic.
-Ask for help. Yes, we all are into women power and everything but there is no harm in asking for help but only for things sensible. Not for someone to carry your luggage at all times, carry what YOU can carry.
I guess that's pretty much from my end. Any more tips you have, please leave in your comments below. Happy Traveling! :)