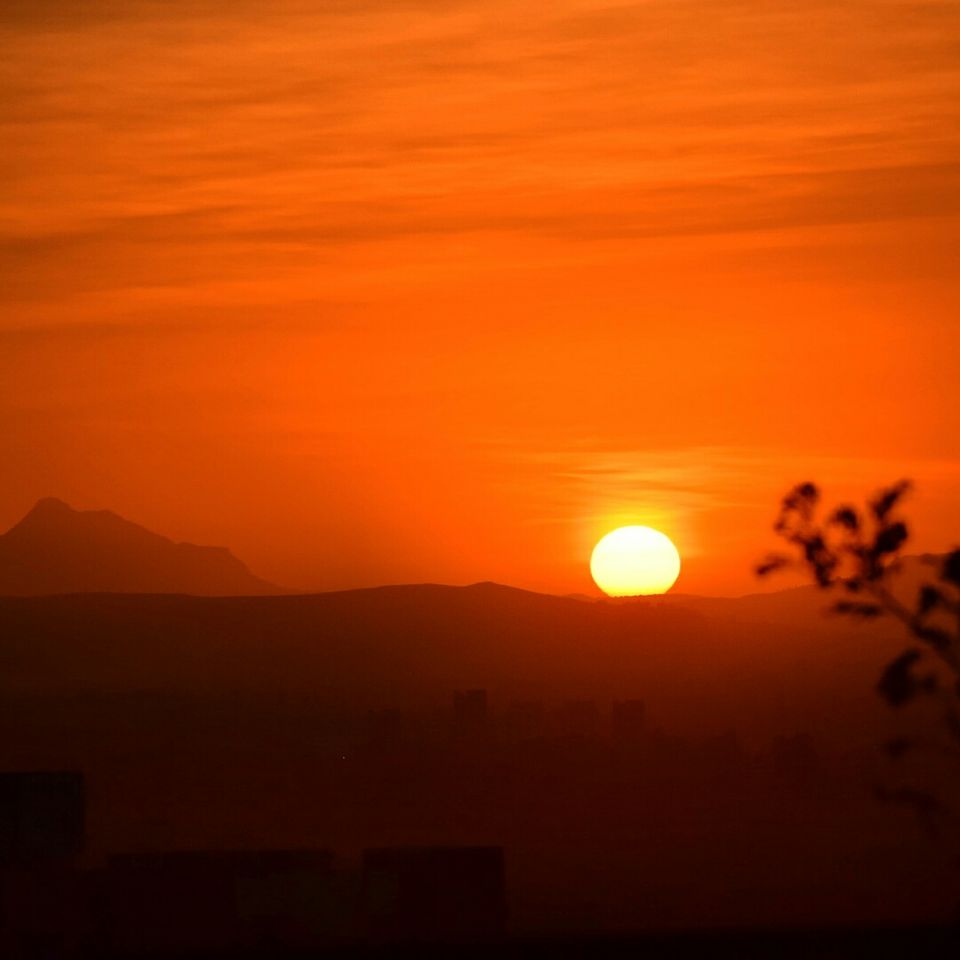 Sunset view, Birla Ganesh Temple, Mumbai Pune Highway near Toll Naka, Somatane Phata
11th March'17
We visited the Mangal Murti Morya Ganpati Temple (also known as Birla Ganpati).This a Birla family establishment and the idol was sculpted/created by Maturam Verma and Nareshkumar Verma of Pilani. The idol is 54 feet high, placed on an 18 foot pedestal which is 45 feet wide. This place is around 30KM from Pune on old Pune-Mumbai Highway near to Somatane toll plaza.
We wanted to go out somewhere since it was a weekend. Instead of going for a movie, I suggested Birla Ganpati temple for a visit.  We decided to visit the place in the evening, since it's a good time and the breeze is cool. By the time we reached it was 6:00 PM, all of us offered our prayers. I had not met my friends since 8 months so it was a good time to have a conversation. The Sun was about to set and to be honest the view was simply jaw dropping.
The place is surrounded by mountains and it gives a fascinating view from all directions. The silence at the place and the bright view of sunset is unbelievable. We just finished and were about to move, the moon stopped us for some more time.
For all folks who love photography and some silence within, a must place to visit. Not too far and on Mumbai Pune highway. You can also visit Prathi Shirdi which is ahead of the Ganesh Temple. This is a peaceful place to be and I am sure you will feel it on your visit.