#SwipeRightToTravel tips and tricks plus a bonus itinerary about my Balabac, Palawan trip last August 2016. This was the most challenging trip so far. Balabac is not your usual Palawan destination. It is located at the southernmost part of Palawan. Our plan was to go back to El Nido, but we found some blogs about Balabac that's why we changed it. We have different flights as well. The tour packages are so expensive, that's why we decided to have a DIY (Do-it-yourself) trip. We posted our planned trip through the different groups in Facebook then we found 2 backpackers who are willing to join us. We met personally in San Jose terminal in Puerto Princesa and we became instant friends!
Here's a short clip of our friendship that was nurtured by traveling and nature: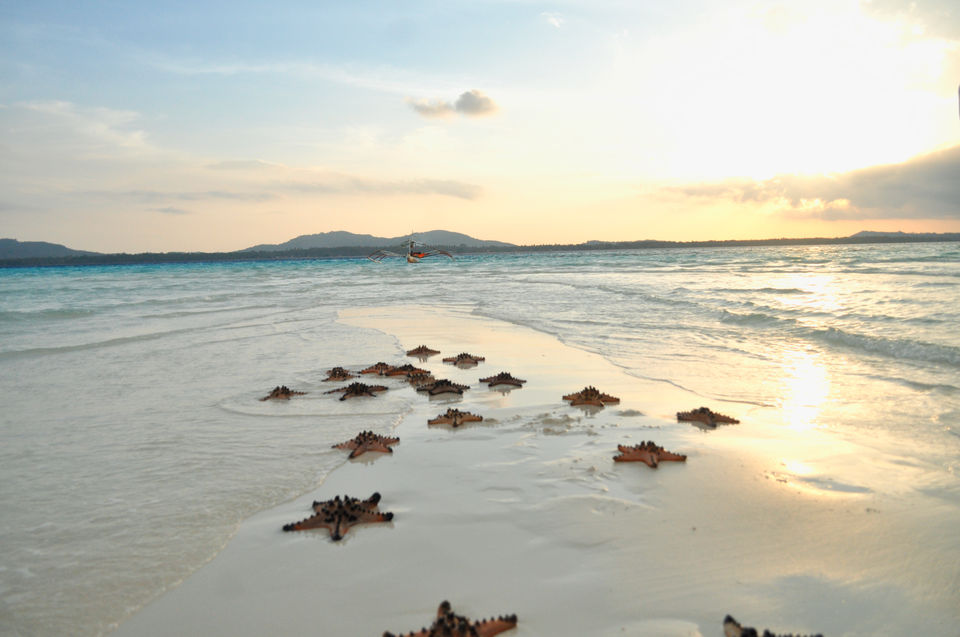 4 easy tips in traveling on a budget:
1. Book early
Waiting game: Wait for a seat sale. Seat sales are usually released via social networking sites. You have to be very patient in booking. Seat sale usually starts at midnight (12 midnight) onwards. There are limited seats only and limited destinations as well. Airline tickets are usually cheaper if you will book your ticket in advance (6 months and above before your planned trip).
Tips:
• Follow all airlines social networking accounts and download their mobile apps.
• Use incognito window when booking via web or clear the cache before booking (for a cheaper rate)
2. Research about your destination
Researching via blogs or sending out inquiries through the different travel agencies are also very helpful. Please note that you have to research ahead of time for a hassle-free experience.
Tips:
• Plan ahead of time. Choose your destination and the activities you want.
• You can create your own itinerary (DIY trip is the best!)
• Be very creative and always have back up plans.
How to create an itinerary? Coming soon….. :)
3. Pack light
This is a challenge to all newbie travelers. The key is to choose the appropriate clothes and gadgets you need to bring. Trust me, you don't need to bring everything. Choose wisely!
Tips:
• Bring light clothes (depending on the weather).
• Roll rather than fold. Roll clothes to save space.
• You can also use ziplocks to eliminate excess air and you can pack per day. ( I am a very organized person. I personally do this lol)
• Pack depending on the number of days that you will travel. You just have to mix and match for your OOTDs. Well, you can also wash your clothes. :)
• Bring your essentials: toiletries (most of the hotels offers free toiletries, but bring your own just to make sure)
4. Be Friendly!
You can have a lot of friends while traveling. Well, they can offer you free drinks! Haha The most important thing is you gain friends and you can share your travel adventures with them.
Tips:
• Join different travel groups via social media.
• Leave your introvert side and unleash the Kraken in you (I meant extrovert in you)
Bonus: Please see below for #SwipeRightToTravel itinerary of my Balabac, Palawan, Philippines trip.
Day 1: Puerto Princesa arrival (Free time!)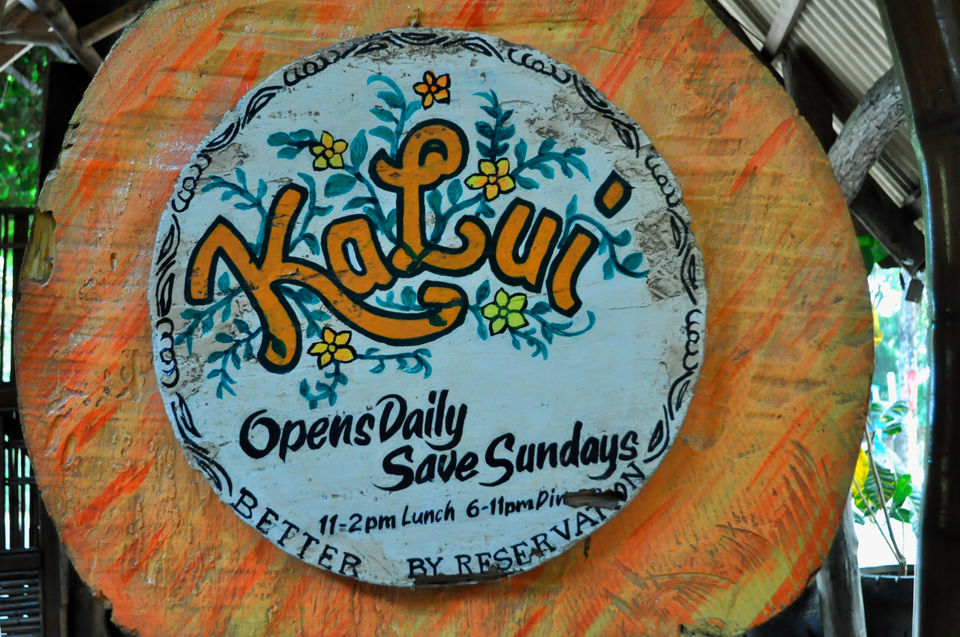 Our plan was to have a DIY City tour but we were too tired and it is so humid outside. We went to Robinson's mall, ate lunch and went to the grocery for our baon. We went back to our accommodation, rest and went to Kalui for our dinner.
- Check in at Green Villa pension with breakfast
- Lunch and grocery time at Robinson's mall
- Dinner at Kalui (Must-try!! Highly recommended) – you have to reserve first before going there.
Day 2: Travel from Puerto Princesa to Rio Tuba
We went to the San Jose terminal in Puerto Princesa and traveled by land to Rio Tuba port. Travel time from Puerto Princesa to Rio Tuba port is around 5-6 hours with stop overs. Rio Tuba is a nickel mining site in Palawan. Our bangkero (Kuya Fidel) told us that he will pick us up at Rio Tuba port and go straight to Punta Sebaring for camping. Travel period from Rio Tuba port to Punta Sebaring Island is around 2-3 hours depending on the weather condition.
- Check out at Green villa pension (2nd time here – 1st was when we traveled in El Nido last 2015)
- Trike to San Jose terminal
- Van from PPS to Rio Tuba
- Trike to Rio Tuba port
- Boat from Rio Tuba to Punta Sebaring c/o Kuya Fidel (Option: Ride a passenger ferry: no fixed schedule of departure – once a day trip only from Rio Tuba to Balabac town proper)
- Camp at Punta Sebaring (bring your own tent, insect repellant – tons of them! haha)
Day 3: Island hopping tour day 1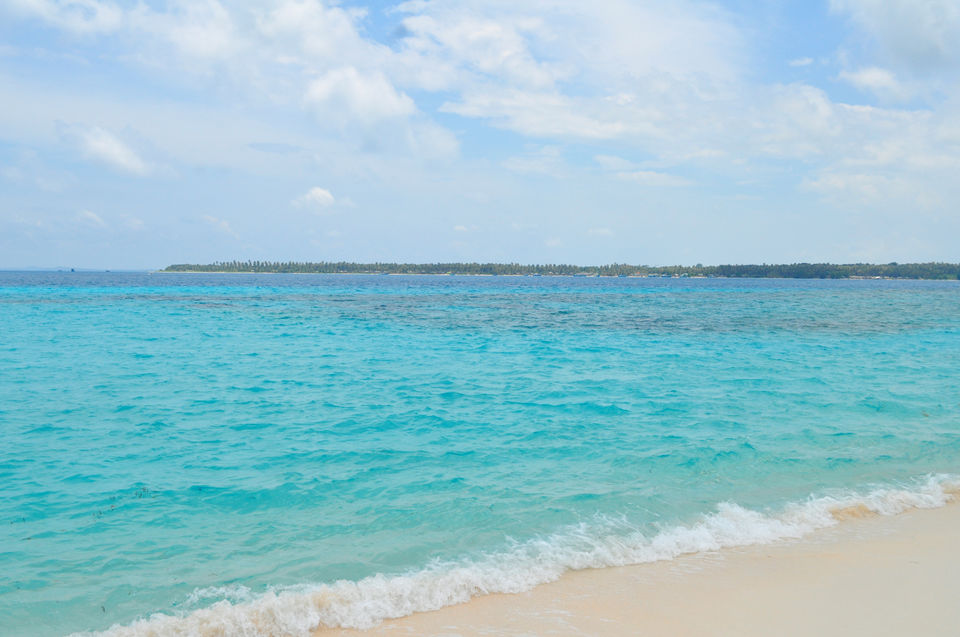 Our first stop was Angela's sandbar. It was hightide at that time so the sandbar is not that visible but it is still beautiful. The sandbar was named after a guest (Angela) who went there for a tour as well. We were all asking if the name of the sandbar can be changed to our combined names, the boatmen just laughed and said yes (hahaha). After that, we went to Patawan island where we had our lunch. Our journey was a little bit adventurous as our path is through the open ocean and our boat is not that big. Journey lasted for around 2 hours. The weather is not that good at that time. After our lunch, we took pictures and we went back to the boat and traveled to Candaraman island (our favorite island). We had our pictorial again and waited for low tide. At exactly 5:30pm, the sandbar became visible and it was so majestic. We witnessed a superb sunset as well (with our starfish friends).
- Boat rental – Kuya Fidel
- Destinations: Punta Sebaring island, Angela's sandbar, Patawan island, Candaraman island
- Arrival at Balabac town proper after the tour
- Check in at Mam Leotes lodge
- Electricity is from 4pm to 12 midnight only (Option: You can pay 500 pesos per day for the generator – whole house generator)
Day 4: Inland tour to Melville lighthouse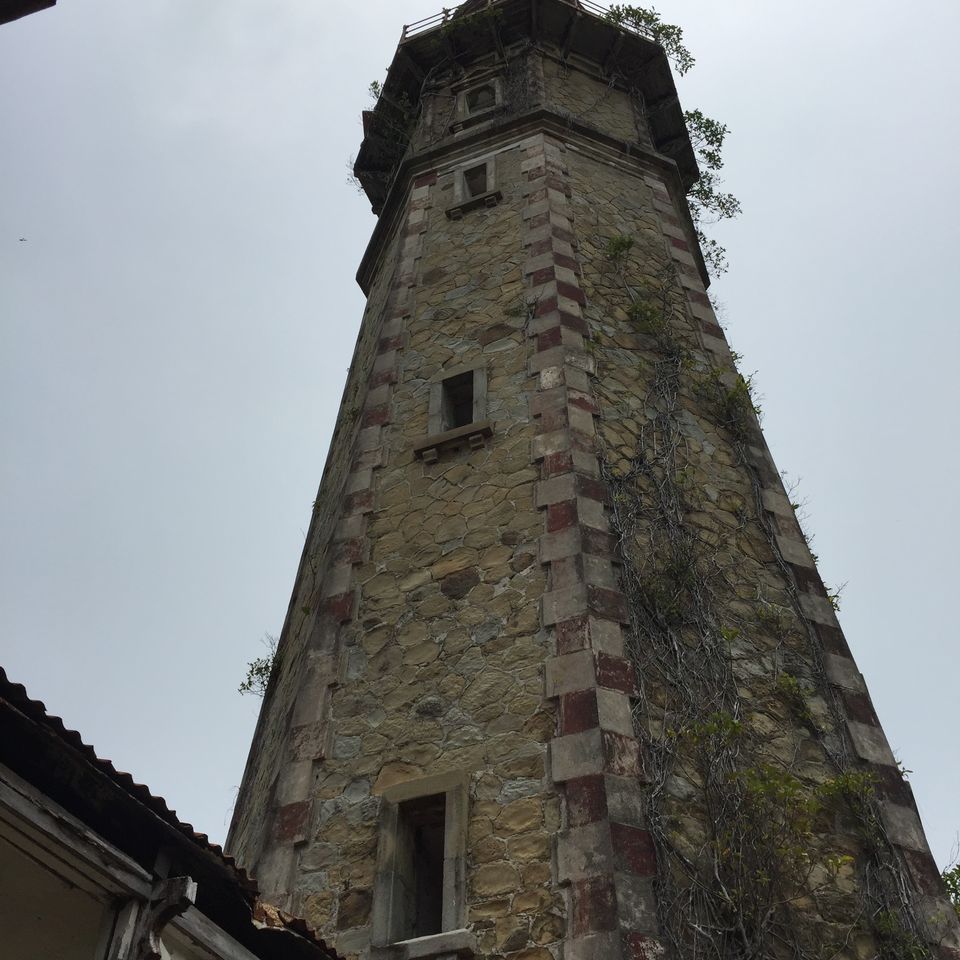 We woke up early and tried our luck if we can go back to Rio Tuba port and travel back to Puerto Princesa but the weather is not good and the coast guard suspended the ferry trip from Balabac town to Rio Tuba port. We decided to have an inland tour to Melville. Travel time from town to Melville lighthouse is roughly around 2 hours. The road is very challenging as it was quite raining that day. On our way back to town, we had 1 stopover in a white beach where we had free buko (yes, for free!!).
- Motorcycle rental for the tour
- We brought food for lunch.
- 2 -3 hours motorcycle ride with sidetrip at the beach (with free fresh buko).
- Lodge payment – Mam Leotes Lodge
Day 5: Stranded at Balabac town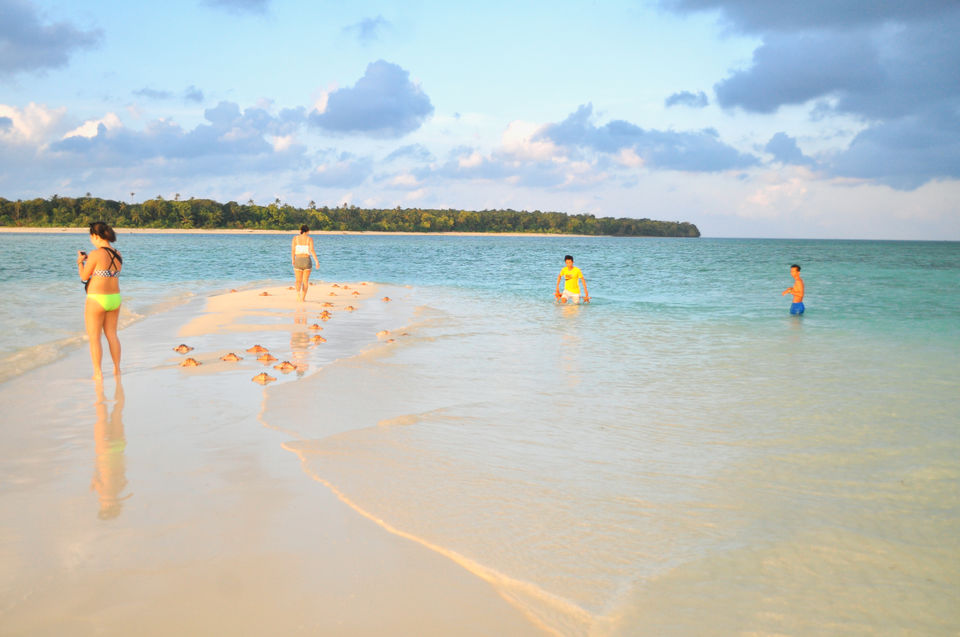 We went to the port again at 5am and unfortunately, the coast guard cancelled the ferry trip again due to the bad weather. We went back to our lodge and sleep again. We explored the town and bought foods and drinks for our lunch and dinner.
- Lodge payment – Mam Leotes Lodge
- Generator payment: 500 pesos for electricity between 12 midnight to 6am
- Bought some Malaysian products for lunch and dinner. (Maggi Kari, Mi Goreng, Malaysian bottled water, and many more)
Day 6: Stranded at Punta Sebaring island.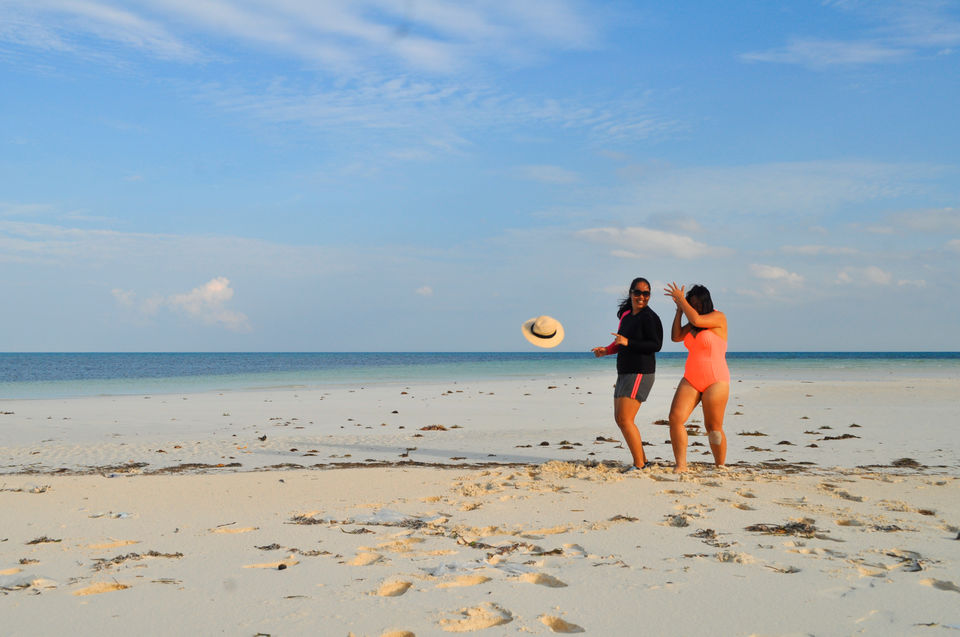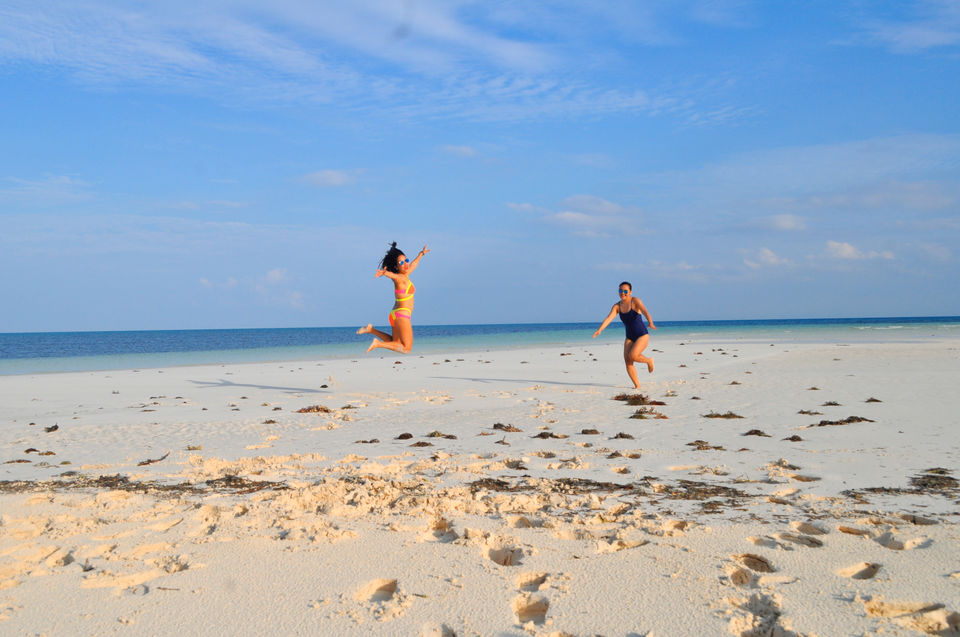 We went to Balabac port again but then the coast guard cancelled the trip again. We went back to the lodge and our boatmen offered as to go with them to Punta Sebaring and camp. All our flights should be rebooked already as we got stranded in Balabac. We took are chance to sail going to Punta Sebaring. We prayed for a safe trip. The journey was so rough as the weather is bad at that time. We arrived safe at Punta Sebaring (Thank you Lord!). We went fishing, it was a great experience as we caught around 11kg of "danggit" fish (so yummy!).
- Check-out at Mam Leotes lodge
- Boat rental – Kuya Fidel
- Fishing, camping and survivor photoshoot.
- Dinner and bonding time (Party!)
Day 7: Goodbye Balabac plus delayed flights.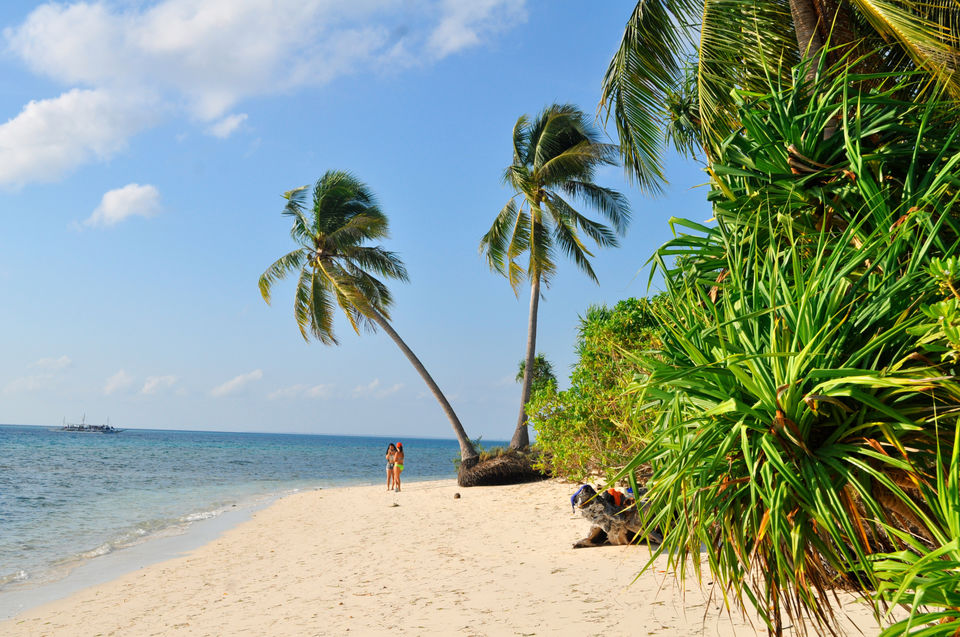 Woke up early (at around 5 to 5:30am) and traveled back to Rio Tuba. The ocean was so peaceful already and we arrived safely at Rio Tuba port. We traveled again from Rio Tuba to Puerto Princesa (4 – 5 hours with 1 quick stop over). Our 2 friends went straight to the airport as they will buy their new plane tickets at the airport counter. I got lucky because my flight got cancelled due to operational situation (I got a free return ticket). Before heading to the airport, we went back to Green villa pension to freshen up and get all of our stuff that we left then went to pasalubong center then to the airport. Our flights was delayed because of air traffic. Then touchdown Manila again!
- Travel from Punta Sebaring to Rio Tuba port
- Trike from port to Van / shuttle terminal
- Van from Rio Tuba to PPS
- Trike from San Jose terminal to Green villa pension (We left our extra stuff here  )
- Trike from Green villa pension to airport
- Back to reality!!
Contacts:
– Green villa pension (Puerto Princesa, Palawan accommodation) :
http://www.greenvillapensionpalawan.com/
– Balabac Expedition by Kuya Fidel tour (direct boatman):
https://www.facebook.com/Balabacexpedition/
For more information, kindly send an sms to Kuya Fidel: 09182571499 / 09995614998 / 09959333321
Follow me on instagram for my Travel photos: @instathine
Send me an email: christine.roasa@gmail.com
Follow my travel stories: instathine.wordpress.com