About me:
By profession i am an Engineer, by passion i am Wanderer :)
I love travelling and capturing the memories in Photos. I am also a avid rider who explore the new places on the wheels :)
Being #SocialMediaAddict , So i #usually #Instagram #those #moments :)
https://instagram.com/kapilricky
Or #tweet #away selected pics too :)
https://twitter.com/kapilricky
Sometime i create a small video too on my YouTube channel.
https://www.youtube.com/user/kk10001111/videos
About the ride
For an avid rider, it's the journey that matters more than the destination. In our trail, luckily, the journey and the destination were equally aesthetic. Riding along the coastline from Mangalore to Goa was a special experience altogether. Along with the other riders of the MojoTribe group, I undertook this journey filled with fun and adventure.
Day1:
Our ride started from Skanda Motors in Rajaji Nagar, Bengaluru. The seven of us started the journey at 8 in the morning. To shrug off the sleepiness we all had a cup of coffee in the morning. Needless to say, we were all excited and geared up for the ride. Two of the riders started from Mumbai towards Goa and 4 other riders, on their Mahindra Mojo, joined us in Goa.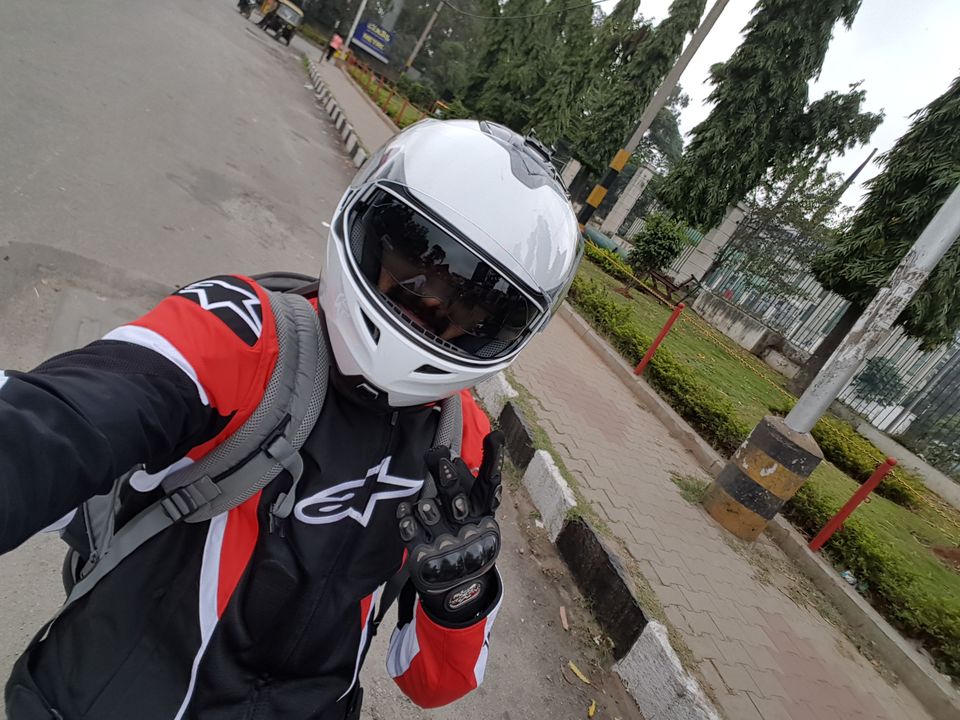 A sunny day coupled with the morning breeze made our ride effortless. We stopped for breakfast at the Mayura Hotel. At all times in the journey, there was a backup vehicle and a mechanic accompanying us, so while we were busy stuffing our mouths and recharging ourselves, our bikes were also getting a tune up. All the food, made us a bit lazy after breakfast, so we only resumed our journey towards Malpe around noon. Lunch break for us was at 3 in a place called Green Chillies. They seemed to have had a problem getting our order in order and that caused a little heartburn.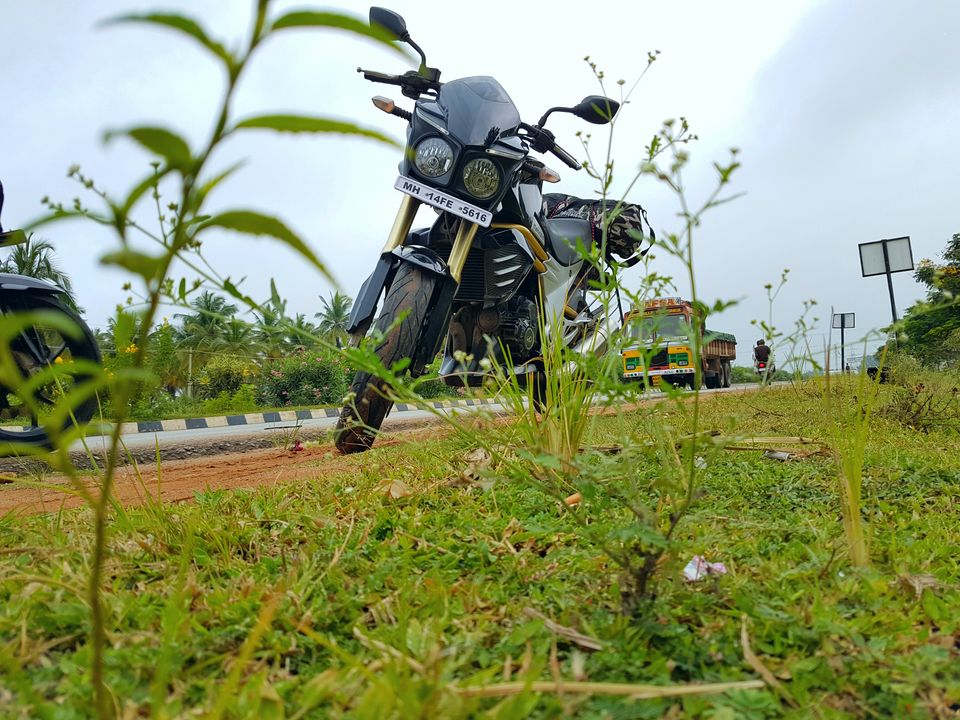 The roads on our way to Mangalore were smooth, excluding the stretch with a single-lane road which made riding difficult, especially late in the evening. Signboards weren't really necessary for us to figure out when we had arrived in Mangalore, the distinct and pungent smell of fish did that job pretty well.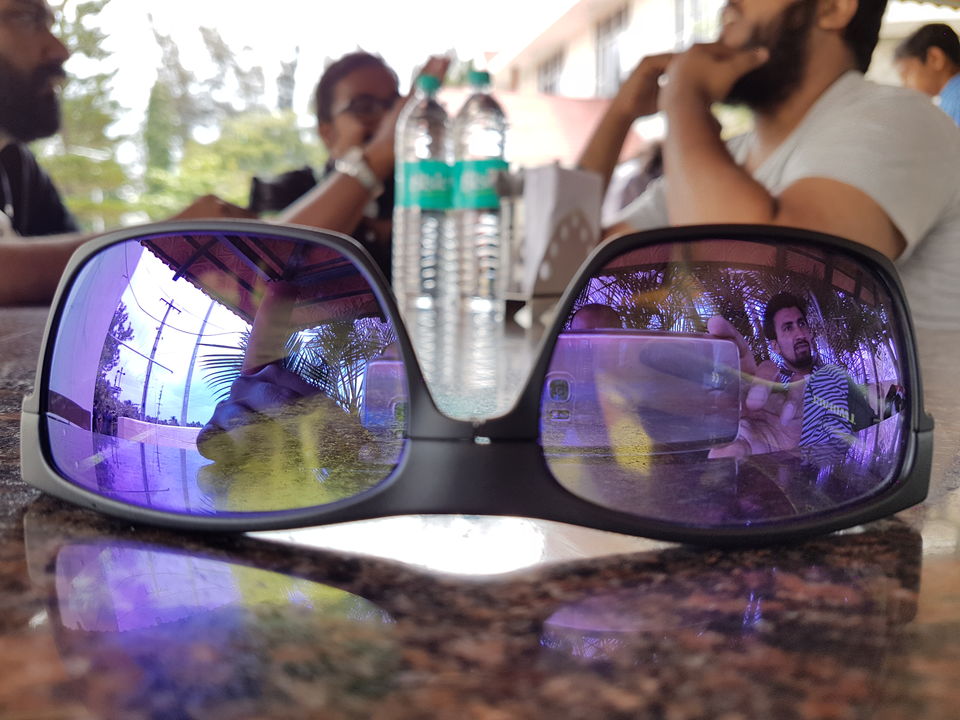 By the time we reached Malpe, it was quite late in the night. We checked in to the hotel around 9 p.m. Our room was sea-facing and it was quite a view when we looked out. No sooner had we checked in, we got on Facebook and updated our respective statuses. Dinner was delightful, we ate to our heart's content and slept soundly.
Note: If you are planning a trip to Mangalore, it'll be sacrilege to miss the delicious sea food there!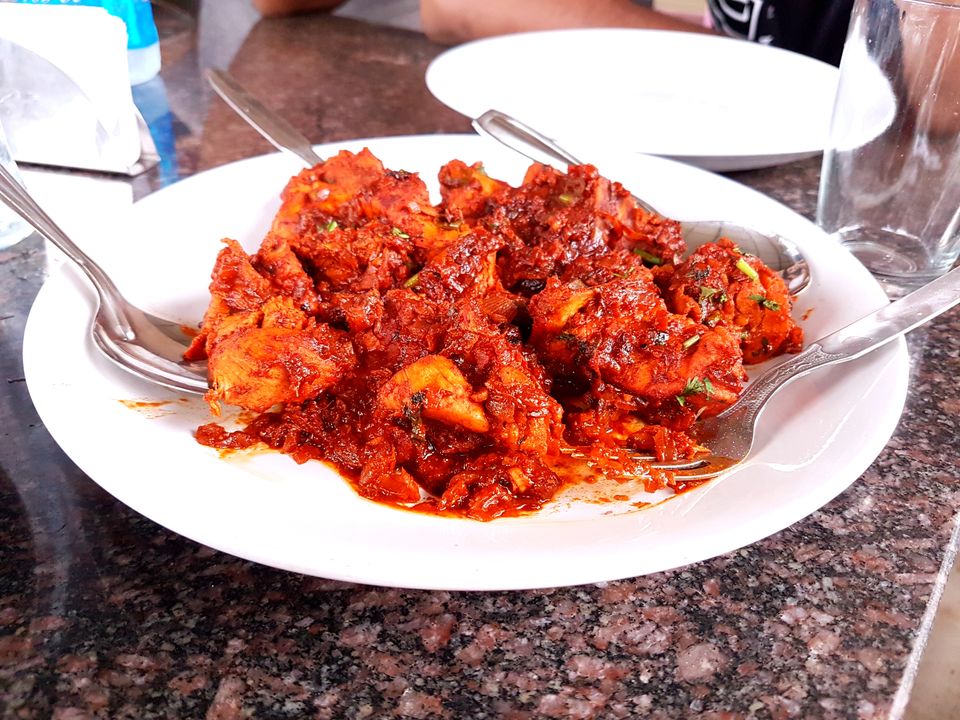 We woke up early and finished our breakfast at 8 in the morning so that we could get off to a quick start. After clicking a few selfies and group photos at the beach, we resumed our ride towards Goa. We made a point to capture all the memorable moments and the places of scenic beauty, and it made complete sense to do so because we had a professional photographer accompanying us.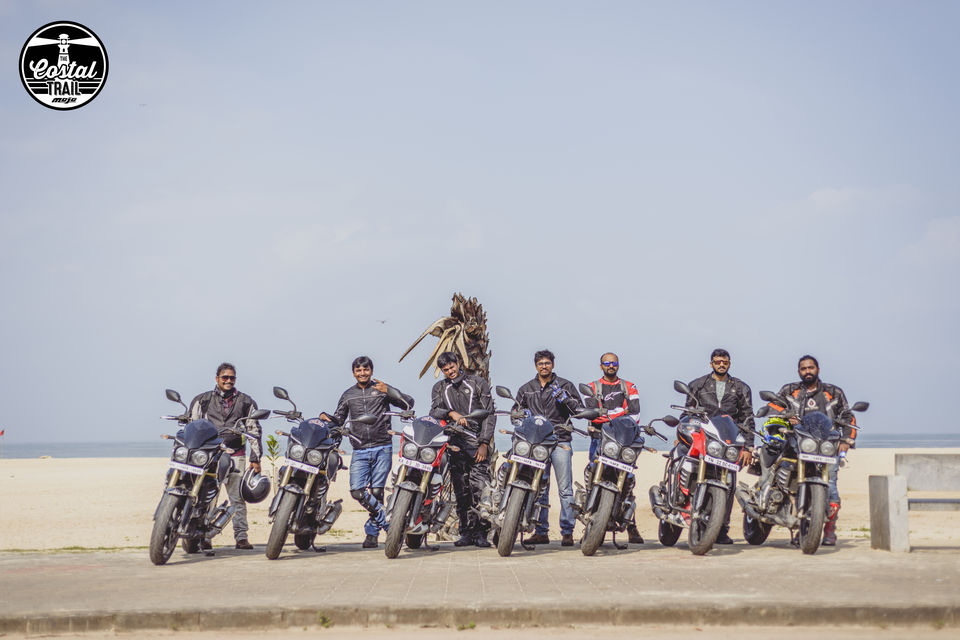 At a certain stretch we encountered a highway that ran parallel to the sea shore. Riding along that road and feeling the sea breeze was indescribable. You've got to experience it to see how great it really feels.
Our ride en route Karwar was equally enjoyable. The ride was so relaxing that few of the riders even began to feel sleepy. After crossing Karwar, we stopped for a quick bite at a local restaurant.
We reached Goa at around 7 in the evening, met with the other riders and booked ourselves in for a day at a hotel near Miramar beach.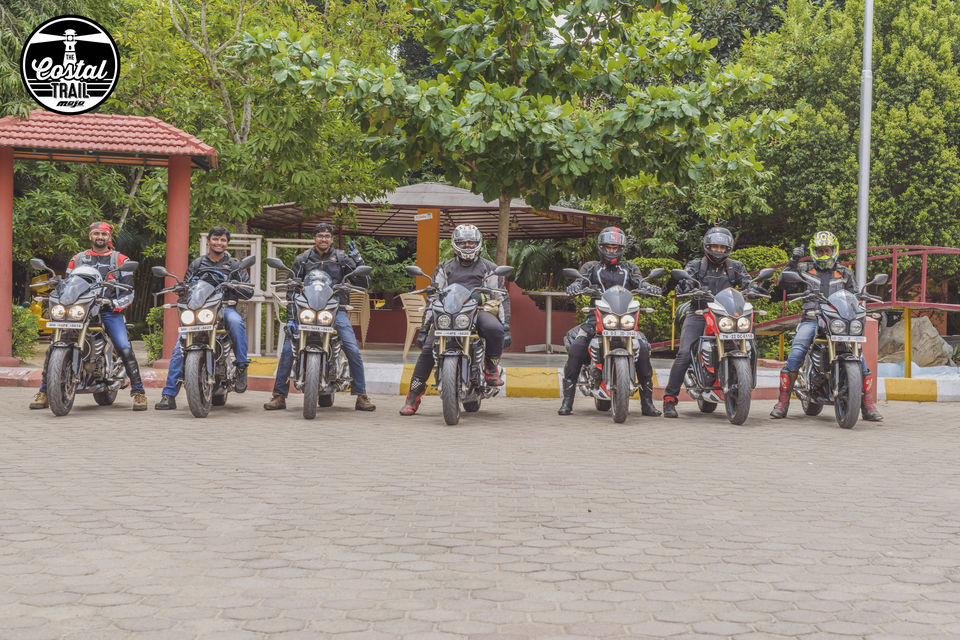 Every biker has two dreams: driving to Leh or driving in Goa. Fortunately, the latter did come true for us. We met few of the local riders from the #MojoTribe, who were savior of the day as they helped navigating and showing us the hidden part of the city. They also helped us in finding the best food joints.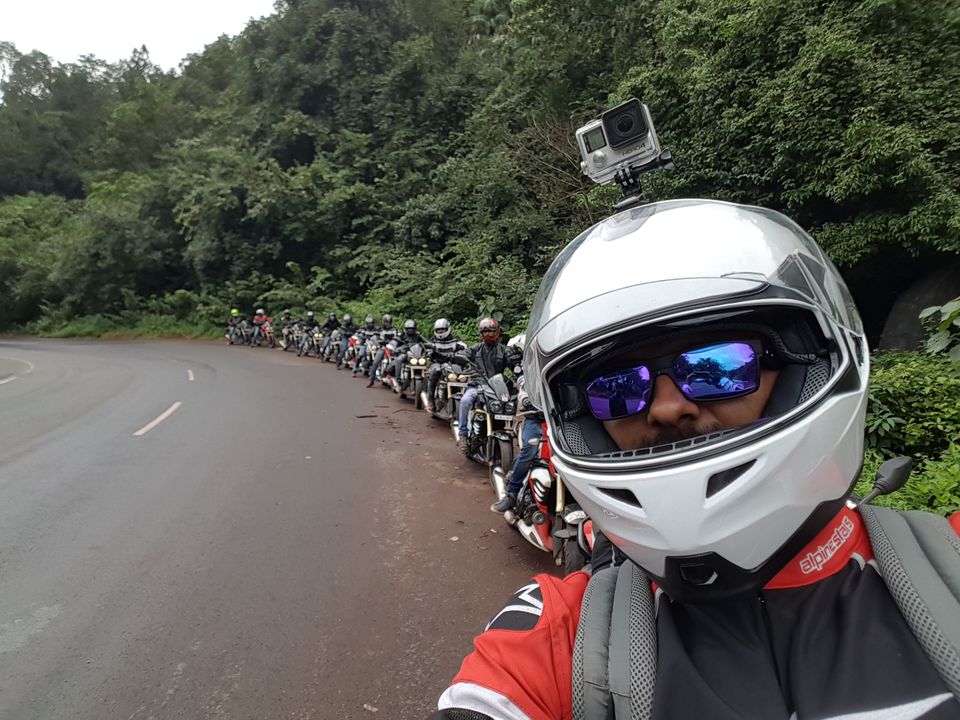 We started the day by heading off to the Old Goa Church. Since we were thirteen riders riding together, we had many heads turning and looking our way.
After learning a little bit about the history of the church, we headed back to the beach and all the riders enjoyed the day out in the sun with parasailing and banana boat rides. All the adventures lead to an adrenaline rush that made us quite hungry. With food in one hand and libations in another, we witnessed a beautiful sunset. It seemed like the perfect way to call it a day.
On the fourth day of our trip, we started our return journey with a short ride towards Dandeli, which is hardly 100 kilometres away from Goa. By lunch time we had made ourselves comfortable at a local camp in Dandeli. Once we were done with our meal, the riders decided to visit the Natural Jacuzzi. Everyone was reluctant to enter the water at first, but once we were in, no one wanted to move out. Unfortunately, the water level was a bit low, so we couldn't enjoy the rafting session.
After our exploits in the water, we headed back to the camp, lit a bonfire and enjoyed drinks and dance sessions around it. Our expert photographer saw it as a perfect moment to show us a quick peek of all the moments he had captured throughout our ride.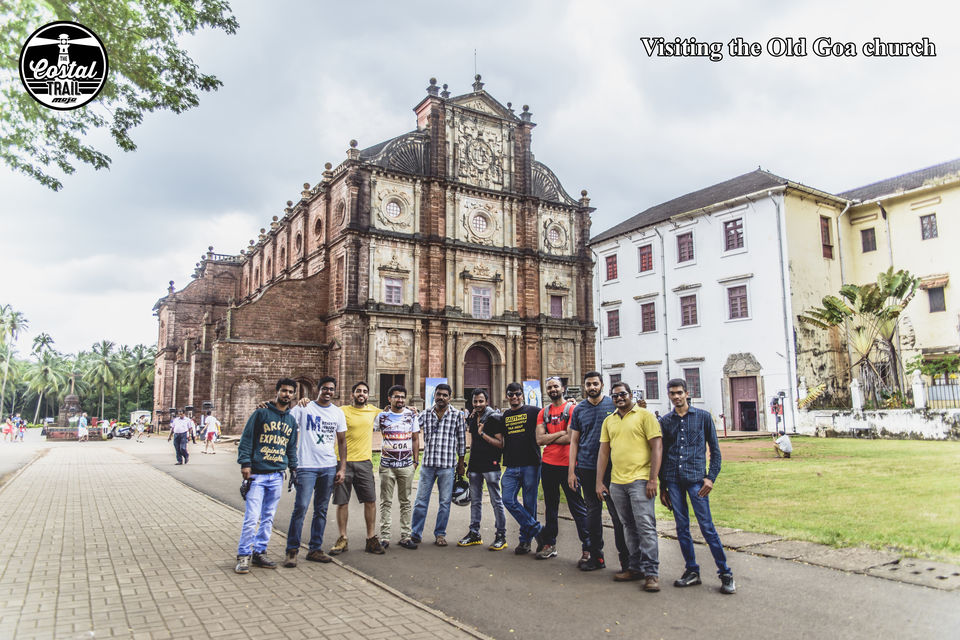 Day5:
It was the last day of our sojourn and we were up around 6 a.m. to bid adieu to the other riders. With that out of the way, we resumed our ride towards Bangalore. Everyone wanted to reach Bangalore early, so we stopped only for tea and light snacks in between. We reached Bangalore at around 4 p.m. with everyone dispersing towards their respective homes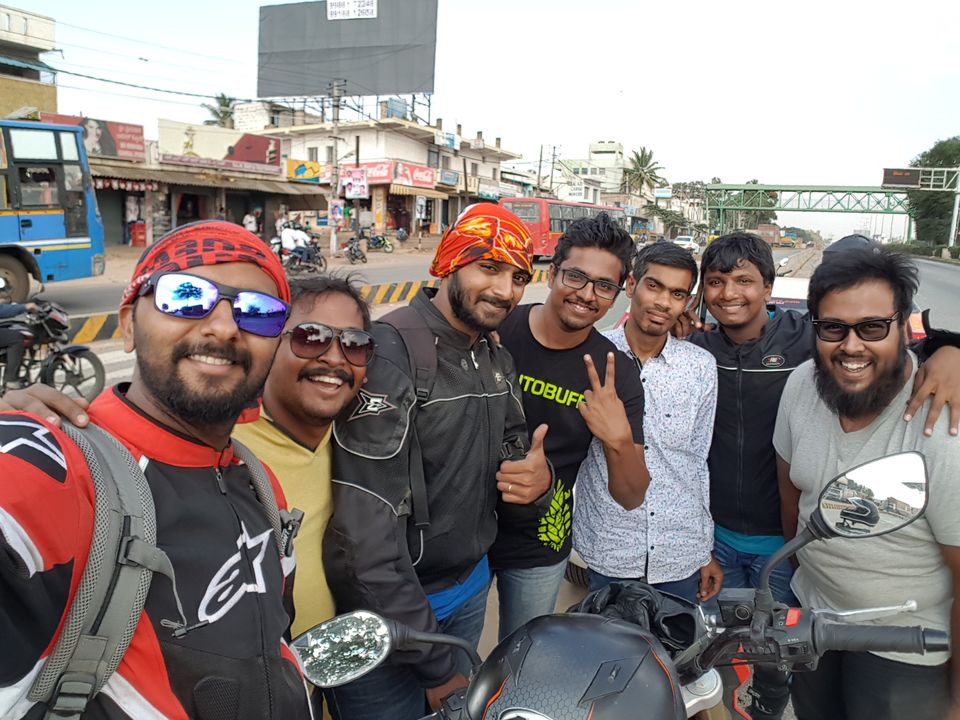 Though the trip was over but all the wonderful memories were imprinted in our mind forever :)