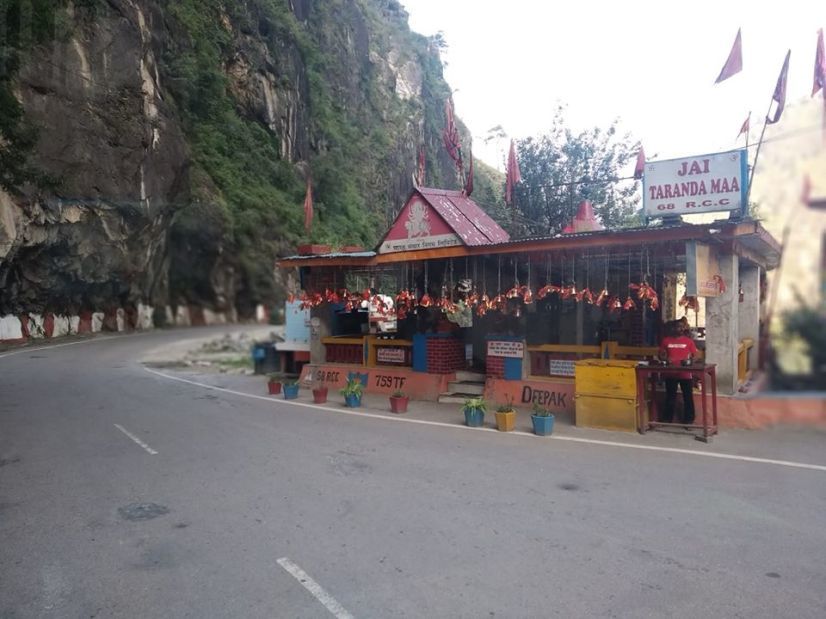 There is a temple of Maa Taranda in Nigulsari on the banks of NH-5 in Kinnaur district of Himachal. All vehicles coming from and going to Kinnaur stop at this temple. People believed that Taranda Devi protects you on these dangerous roads. As kids growing up in the village, we heard numerous stories of accidents around here. And hence, as a rule, we also always stop here to offer prayers.
History
The history of Taranda Mata Temple is also fascinating. After the India-China war in 1962, the army thought of constructing a road from here so ammunition and logistics could be easily transported to the border.
In 1963, Graf Wing of the Army BRO started road construction here. While constructing a road, one or the other worker dies due to falling rocks every day. The army people got very upset with this.
Meanwhile, the Taranda village people asked him to go to the temple of Maa Chandralekha built in the village. Devi's Guru said that Shakti inhabits the place where you are taking out the road. Devi wants to established there.
After this, the army people got the temple constructed and brought the mother's idol from Taranda village and established it. After creating the Devi's temple in 1965, the road work also completed, and there was no accident. After this, it is recognized that whoever goes to temple with a head will not have anything untoward with him.
Devi Chandralekha's chariot is still in Taranda village of Nigulsari. There is also an ancient temple of Devi. People chant the chariot of Devi Chandralekha on festivals & relieves the people's suffering in the area.