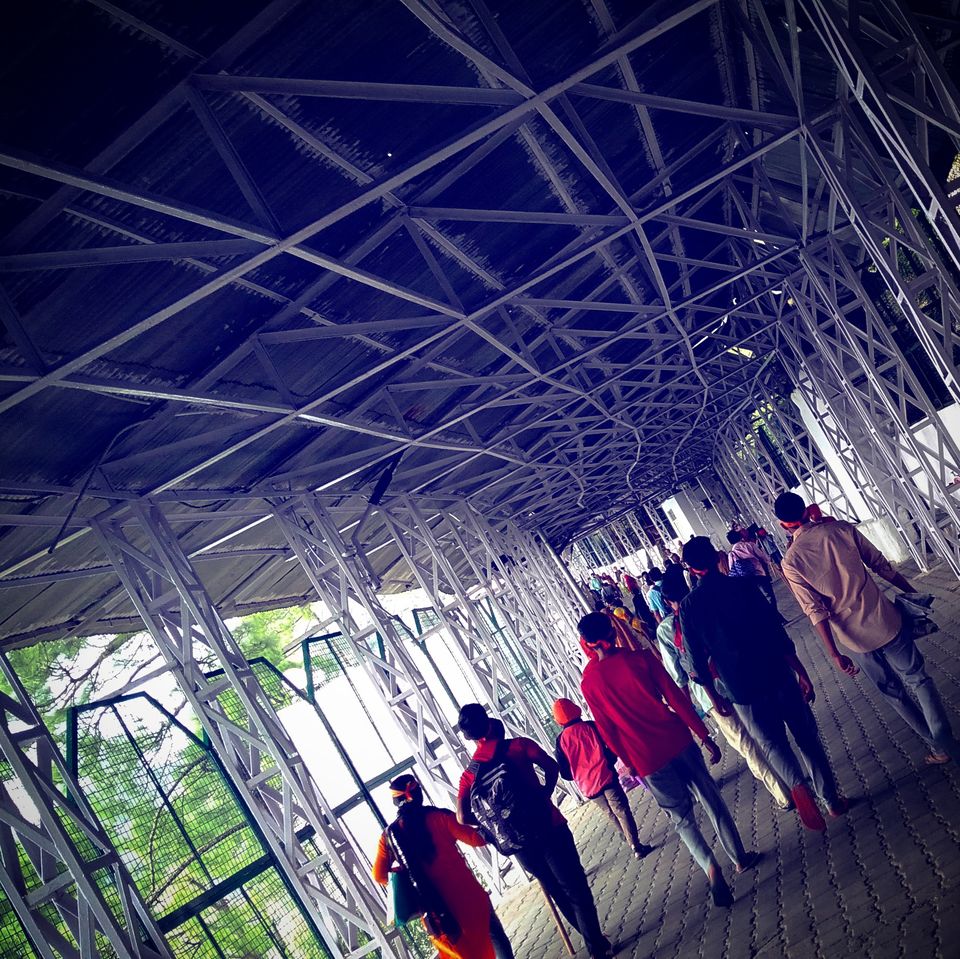 My First Trip to Katra to Seek Mata Vaishno Devi's Blessings
DAY – 1
I was very excited for this trip as we were planning since last few months. It was 2nd Oct 2019 a whole day was busy in packings we were 8 members with us including a baby. Our train was Mata Vaishno to Katra express at night 11 PM. So at 5 pm we started packings and food items and every arrangements & facilities for a trip. Now at 8 pm we departed from our home in full of inspiration of spirituality for Mata Vaishno Devi. We were heading towards firstly at MG Road Metro station. I buy token for New Delhi Metro station. We started our journey from metro and have a seats we just talking about our trip what activities we were going to do in this trip. At 10 PM we reach at Delhi Metro station then we exit and start walking to the New Delhi railway station to platform no. 11. We just start gossiping's as we were reached 1 hour earlier it was late night and we were going to start travelling in train. I bought a packet of some snacks and cold drinks for enjoyment. After the Time pass our Train arrived at right 11 pm we have our booked seats our train departed at 11:10 pm now the fun started we were just adjusting our seats after that we have our dinner in train and just enjoying our day. At 12 am I feel very sleepy because I was very tired so I go to my seat for sleep. So this is how my day end with an excitement & joyful day.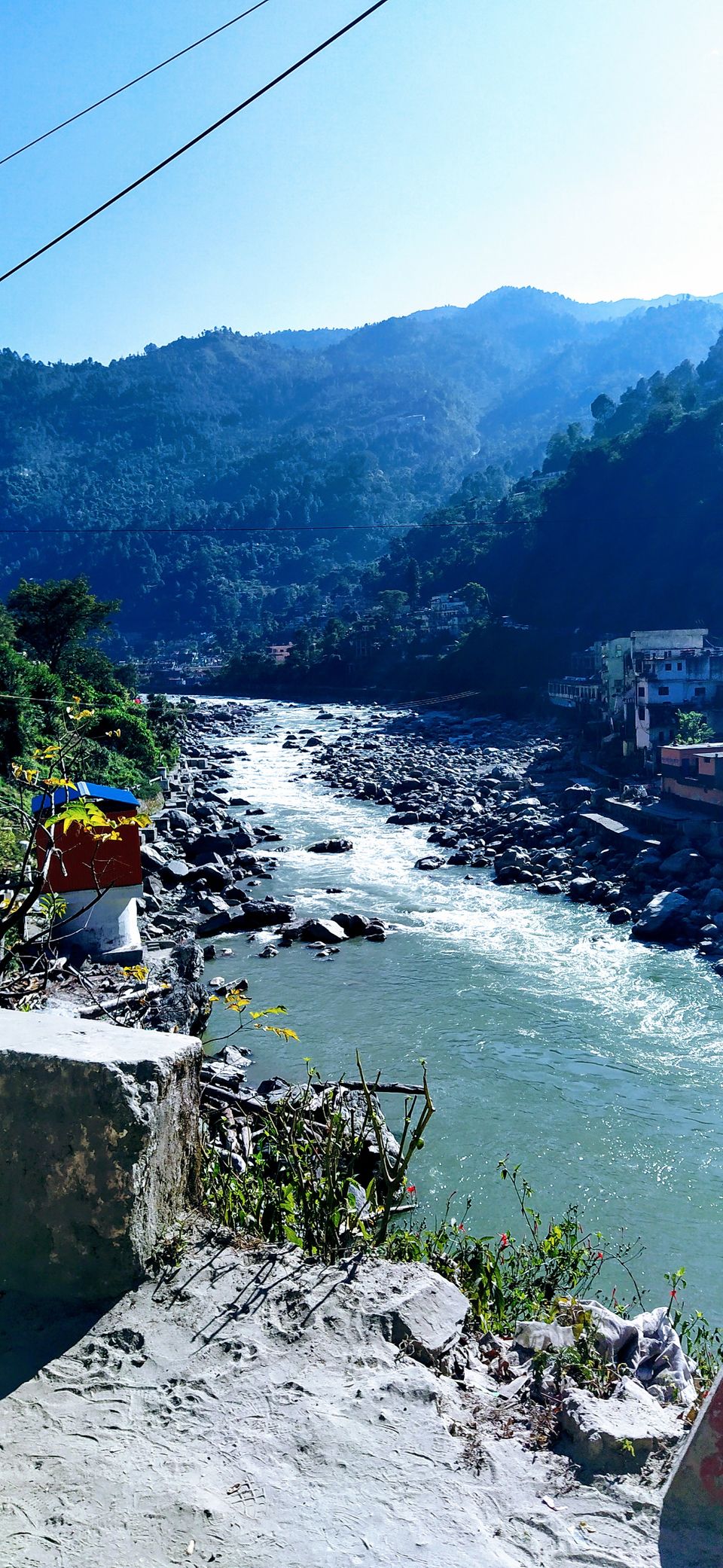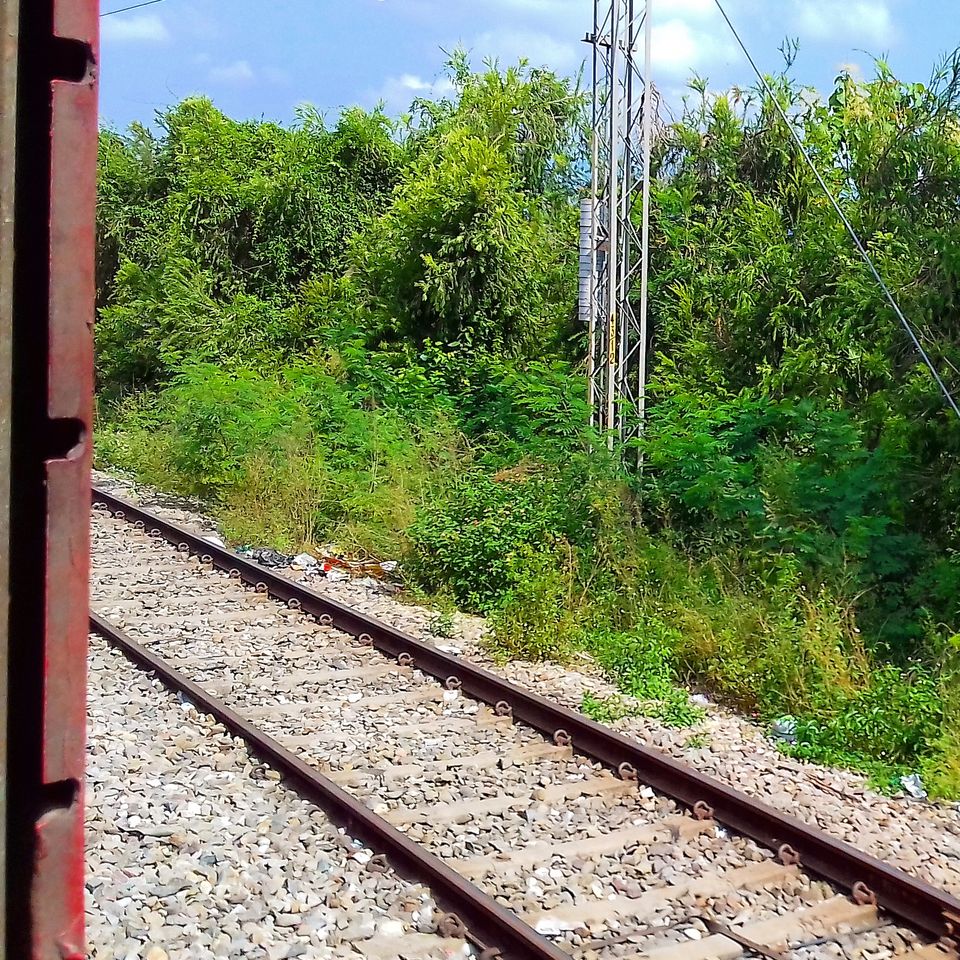 DAY – 2
A day begin with cold air. I woke up early by 3am morning at that time train was arrived at Ludhiana we were in Punjab its seems that winter arrive over here I was just thinking about how the cold at Vaishno Devi as we were moving on we enter in himachal pradesh it really seems beautiful scenes of mountains, climate, beauty of nature that our India is enrich with lots of culture, climatic conditions, views, etc. And when we reached at Jammu Tavi at 10am morning we have our breakfast with chole kulche, samosa, etc. And when train departs from Jammu we were seeing the view of beauty of nature like that I am in Switzerland of India as the lots of canals were appearing during the travelling it was amazing I have never thought that our India looks really beautiful by 11:30am we reached at udhampur station it was really clean and awesome station that when you see it you just say wow! What an amazing place. There was some problem our train was delay by 2 hours. At 2:20pm we depart from station and reached Katra at 3:40PM in noon. Katra was highly clean and beautiful station well accommodation were established great infrastructure developed for tourist. Parks at station, Wi-Fi, was off due to some political conflicts as recently Jammu & Kashmir was declared as union territory. When we reached at Katra it was raining lightly. We have registered visitor registration for visit of Mata Vaishno Devi at Railway station over there. We took a taxi and book a hotel for stay. The accommodation are very good & accessibility also improved its easily to accessible by tourist. We were hungry but we just put our bags in room and getting ready for trekking but it start raining heavily we were waiting that rain stop and we have our lunch. But it was getting opposite of it. There we can't say anything about climate because it changes within a minute. Everyone was feeling sleepy as they were tired and hungry also. At near 8:30pm rain stopped we moved on for trekking but first we searched a restaurant for meal. We have a little meal & energy runs in our body.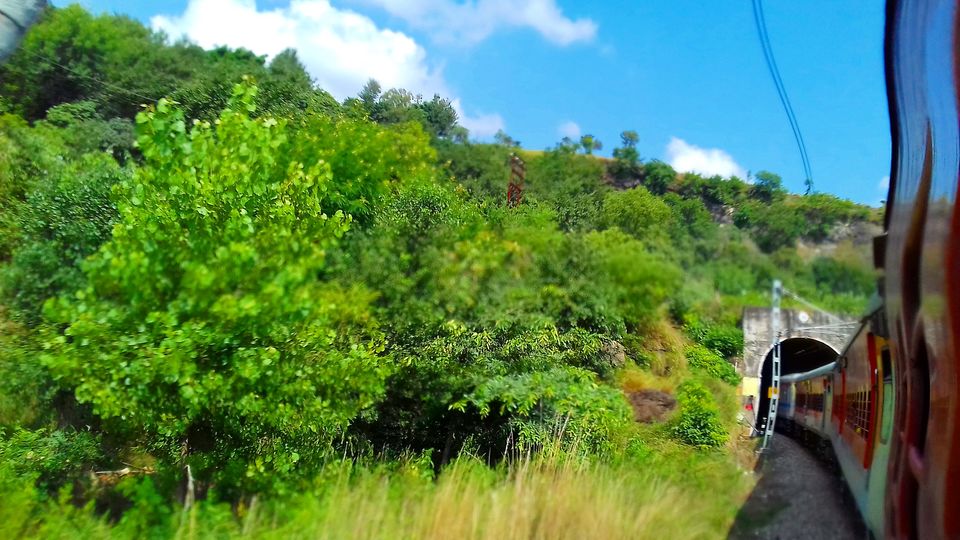 Now we start trekking for Vaishno Devi with full of courage and dedication of Devi maa Yatra. At entry point the Special Forces were recruited for safety of tourist. Army check points were established over there. We cross checkpoint easily. It's was very difficult trekking but we were trekking. Although I have cold over there I have my medicines over there. By 1 km of trekking we reached at Baad Ganga a holy river of India it was said that Maa Vaishno Devi have a bath over here before she going to her cave. It's necessary to bath over there but I haven't bath as I was suffering from cold it was really cold water as like it was coming from glacier. After taking bath over there we start moving on towards our visit. As we were trekking lots of shops were there of relaxation and massage center, photo studio, grocery items, nuts, etc. it was only for 2 kms after that it disappear. As on as trekking our feet's were starts paining damn badly I was just thinking that why Devi maa seated in cave at that much high peak? But it was Devi maa what we can do that's her choice. As I was pursuing bachelor of tourism management so I was curious to know about everything during travelling. I knew that we were in pir panjal mountain ranges as it comes under the category of lesser Himalayas. It's easy to know when you have the geographical knowledge well enough. Although it was pilgrimage as well as leisure tourism. By trekking continuously we were get too tired but nearly 12:45am at night we reached at Ardhkuwari mata. At there we shrine board of Mata Vaishno Devi facilities are amazing hospitals, Restaurants, rest houses were established for tourists to relax themselves. I was feeling too sleepy we stay over some hours for relaxing ourselves. I ordered a tea and Kari chawal also feeling hungry too. A tea is real good it removes our stress & relax you & gives energy to move on Kari chawal was really good. All the accommodation over there by shrine board helps your tour make more comfortable & smooth. Services of shrine board are extremely best at reasonable price.
DAY – 3
It was 1:30am early morning we start moving on to uphill Where She sat in serenity and her blessings that she bestowed to us. The walk up hill was a treacherous test of time, Our Aching body and feet with seemingly never ending climb. I was just thinking about that Was it really the body, or the mind and the soul, which drew us like a magnet as if to its like pole. At 3:00am we took a break & have a tea at shrine board restaurant. After half an hour we move on for our final level of trekking as we were moving up hill I was really feeling cold as the weather was rainy and I was slowly moving towards the peak of the mountain. I and my family were visiting the holy Vaishno Devi.
I truly started with excitement and passion to climb up to the top. It was for me like a race against time but of course time won and I ended up there at 6am tired and accepting my loss. But however scene from the top were wonderful. During the journey a common question arose every single hour how much more distance we have to cover. It was like the information was like false illusion and hope. I saw different of love when couples hold their hands together and walked, a mother carrying her baby and son giving support to his old father. It was however more like a milestone for me to reach at the top. We bought a Prasad from shrine board of Prasad counter. And then I and my family took a bath for worship. As it was time of Navratri so it was difficult to get entry as lots of devotees were arrive over there. But finally at 8:00am morning we get an entry by gate no. 4. When we were getting close to every point I was just thinking that I have come a place where divinity made her presence felt, the sanctity in the air, with echoes of her prayers. And finally we get sight over there where Thousands flocked daily, Walked day and night. Just to catch a glimpse of her. As she established her heaven on earth, The Divine Mother Goddess, Consoled each troubled heart.
After that we have a Prasad of Vaishno Devi and just thinking about Bhairon baba Yatra as it is believe that journey is complete without bhairon baba darshan. Now it is easy as Earlier it was quite a difficult walk to the Mandir but now it's so easy. The Mandir is usually nicely maintained. But now there are multiple options to reach the place 1) Horse/Palki 2) Walk 3) rope way. Rope way charges are 100/-. Went to the bhairon baba darshan after Vaishno Devi darshan via rope way. Via rope way it took hardly 3-4 mins to reach at the top but the procedure for reaching the rope way took an hour. It is advisible to take the meals near bhawan only as there is no good food available at bhairon baba mandir and also because of presence of a large numbers of monkeys. Mandir is not well maintained as compared to mata jee ka bhawan but it is believed that journey is incomplete without the bhairon baba darshan. At last we were free by darshan of bhairon baba nearly at 12 pm we were trekking downhill the view was awesome as it was foggy day we trek down by taking two breaks at shrine board for meal and tea. We reached at city by 6 pm evening and I was really tired & we just want long sleep. We check in our hotel and immediately I get fall to my bed and fell asleep. In India Vaishno devi is one of the most visited temple. You have to visit there even once before you die man that place is heaven. I know its little bit difficult to travel all the way up but it's worth it. And don't forget to visit Baba bhairav nath temple it's only 4 km from the Vaishno temple trust me you guys will not regret it. Vaishnodevi is one of the holiest and divine place in india. It is located at state of Jammu and Kashmir. It very easy to reach there by air, train and by road transport from ahave situated at Trikuta Hill. There can find wide range of accommodation hotel, lodge and Dharmshala of vaishnodevi shrine board at very reasonable price.. You can feel yourself safe while you visit at this place.