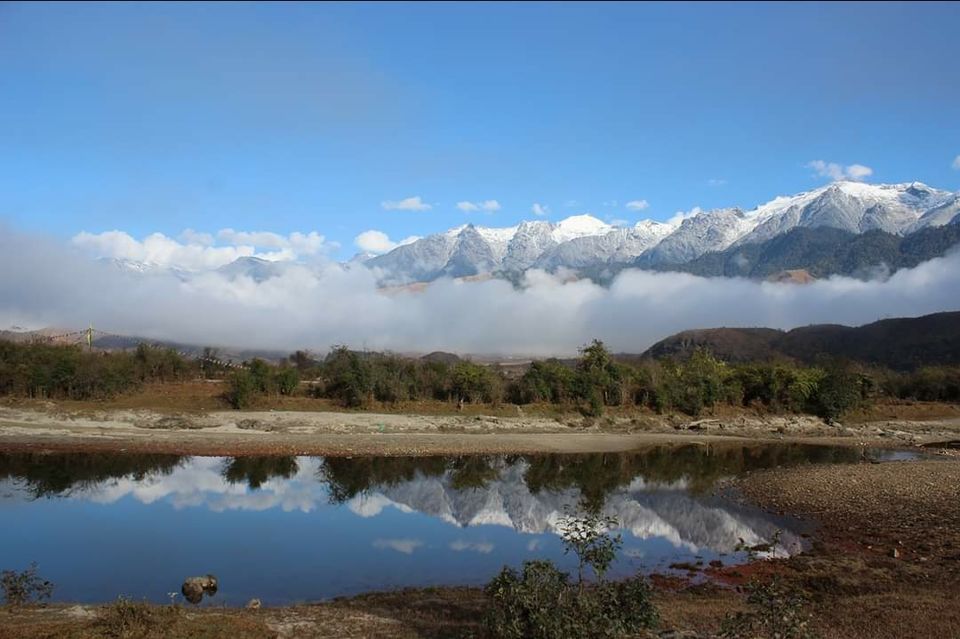 Meet and greet at airport, directly move to NAMERI National Park via Tezpur which is known as the city of romance. Before entering the city take a short halt near KaliaBhumura Bridge and get into ferry for River Dolphin Visit. On the way visit Agnigarh an archaeology and historical sight. Directly move towards National Park, drop your luggage at Ethnic Homestay and Enjoy your first night in Assam with bonefire and Authentic fo
Enjoy the sunlight with a cup of tea, start your journey after breakfast reach Dirang by afternoon, enjoy the mountains in beauty avoiding the road condition then. Directly move to upper Gompa, then proceed to Sangti for Night stay & find some peaceful time.
Enjoy the evening with luxury camping facilities, bonfire & barbeque.
Wake up early and move for a short stream hike near and visit London Bridge. Enjoy your breakfast within the mountains of eastern Himalaya and continue your journey to reach Tawang by afternoon. Short halt at Sela lake, Jaswantgarh War Memorial while on the way to Tawang. Rest for the night after having dinner
Wake up late and get ready to encounter few local attractions within the town. Visit Tawang monastery which is India's largest and world's second largest Buddhist monastery, proceed to tu Ani gompa which is a a ladies monastery, while returning back to the centre take a short halt at giant Buddha statue. After lunch visit textile and handloom emporium and by 4:30 p.m. reach war memorial for a lightning presentation of Indo China 1962 war. Back to hotel and rest for the night.
Wake up early morning get your local hired car and move to the border area of India and China en Route sangister lake also known as Madhuri lake. P.T.tso. Lake. Return back Tawang by evening and visit the local market if necessary. Rest for the night after having dinner.
Pack your bags for returning back and start your journey after breakfast on the way back visit Nuranang Falls known as Jung Waterfall. Reach bomdila by afternoon and enjoy luiserous evening in the premise of nearby upper Gomp. Rest for the night at hotel.
Check out from the hotel early in the morning and move downhill, reach the border of Assam via khalaktang. Cross the river Brahmaputra and directly drop in the Airport by afternoon (approx 1 pm).