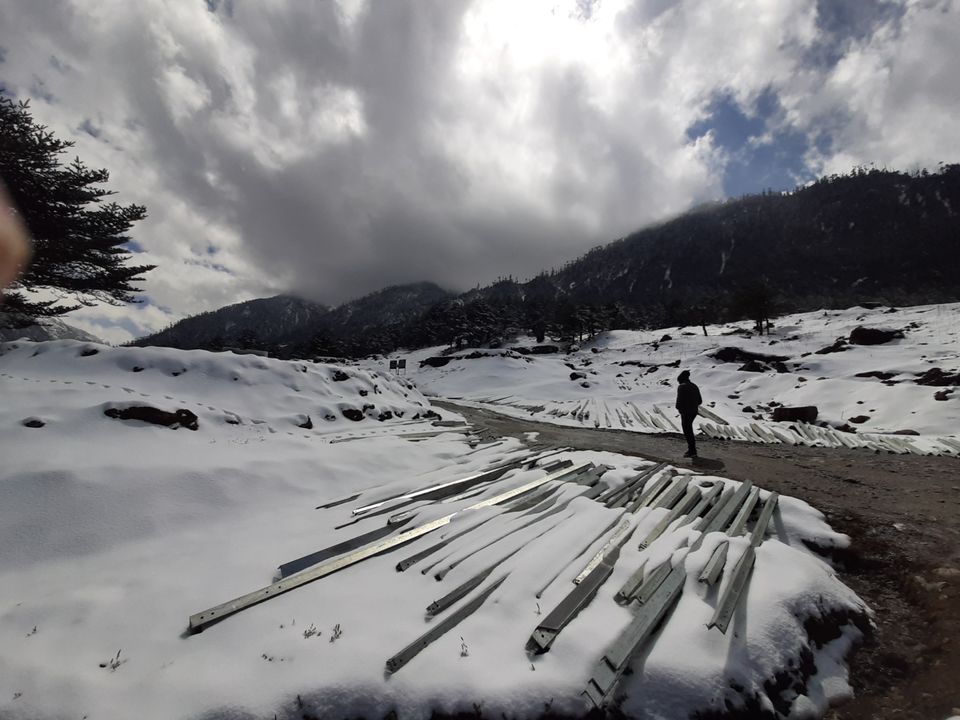 Well me and my husband we had our trip planned out for meghalaya but as we reached guwahati airport and approached the meghalaya tourism counter we found that there was a curfew in there....anyways we buckled up and raced our minds and there itself at the airport decided to go for tawang💕
Now tawang is a beautiful valley full of serene scenic beauty and amazing landscapes and most importantly a Buddhist town🙏 in Arunachal pradesh. One needs permit to enter the state of arunachal pradesh..
U can have ur permit made at the airport (all days), at the railway station near the ticket counter (all days except sundays). There are few more places all over assam. U need and id .. we used our aadhar card. Your permit will me made within an hour or so. U can also get your permit made online but it is subjected to uncertainty. So i would recommend to get it made at their office.
You can go to tawang by roadways or by helicopters. One can avail helicopters from guwahati airport and it is one hour twenty minutes flight. They charge about 3500 per person and allow 10kgs per person. You land at tawang. It works all days except sundays and are subjected to cancellations depending on the weather. It is quite an experience i have heard but one will miss the amazing views in between. Trains don't run till tawang. Nearest railway station is at assam tezpur and it still takes 15 hours from there.
We had time so we chose road ways. You can avail tata sumo which charges about 750 per person till tawang. But it is bit crowded and tiring. We hired a private taxi who charged us about 3500 per day. You must make sure that the taxi you are hiring has the three state permit. Make sure you dont hire small taxis like maruti 800 or alto or wagonar... roads at sela pass are quite tough.
We started around 10:30 am from guwahati for bomdila via bhairakunda, because roads are way better in this route as compared to the route to tawang via bhalukpong.... we regretted taking route via bhalukpong on our return journey... i would really recommend to take the route via bhairakunda.... it is a bit long but the roads are good and comfortable.
We ate at bhairakunda around 2pm . U will enjoy fresh fish and other veg assamese delicacies en route. Specially egg dal tadka with soft chapaties was my favourite. Its better not to try punjabi dishes in northeast because you will be a bit disappointed... u will not get fresh chicken or mutton in the route .. but fishes will be a delight. You will often find fresh fishes there. We crossed bhutan border in mid of our journey to bomdila. The view was breathtaking throughout the trip. We reached bomdila around 8 pm where we stayed at the bomdila monastery whoch was very peaceful elegant and surprisingly cheap. It was very cold and ill request everyone to carry warm clothes... although you can purchase everything from the shops in bomdila tooo but i would remind you that shops close early in these places ... so its better to carry a few essentials.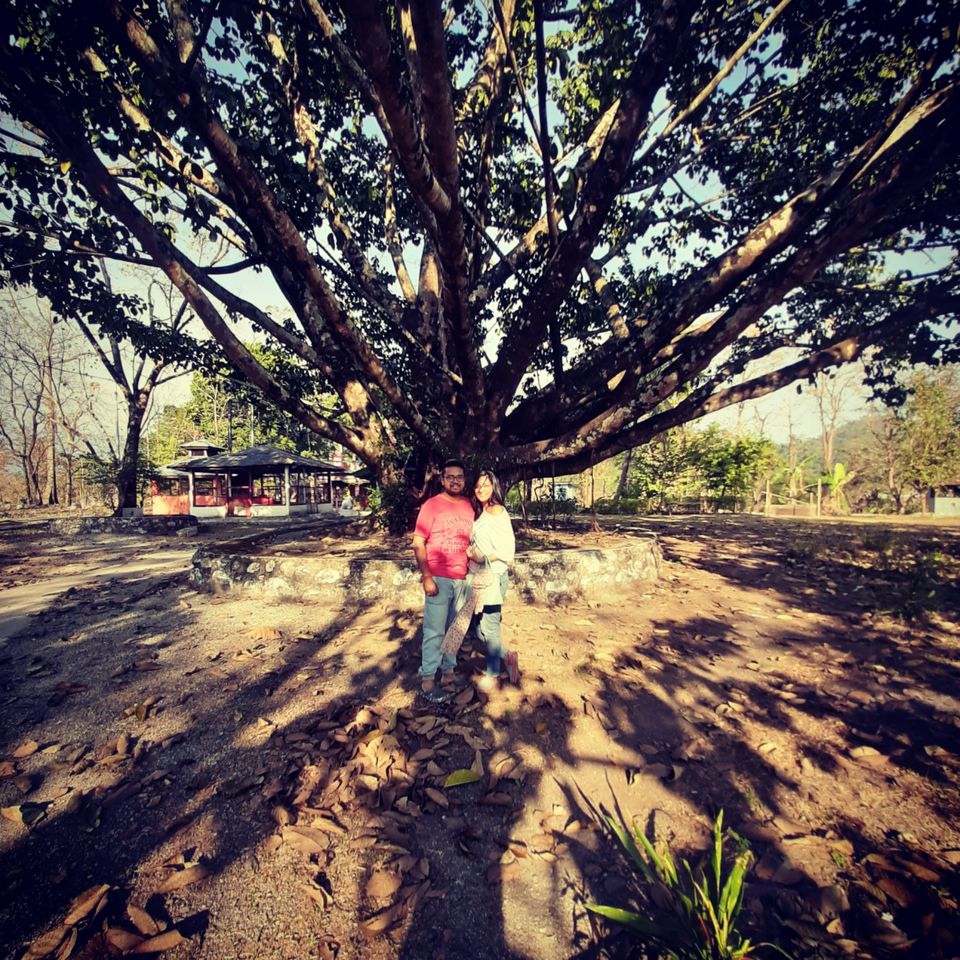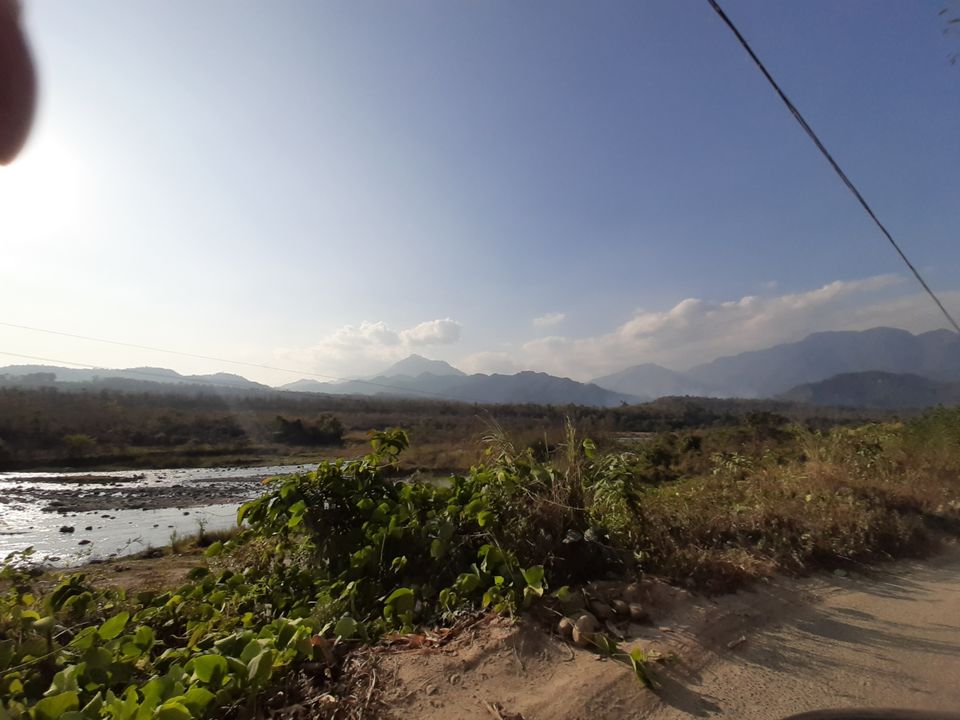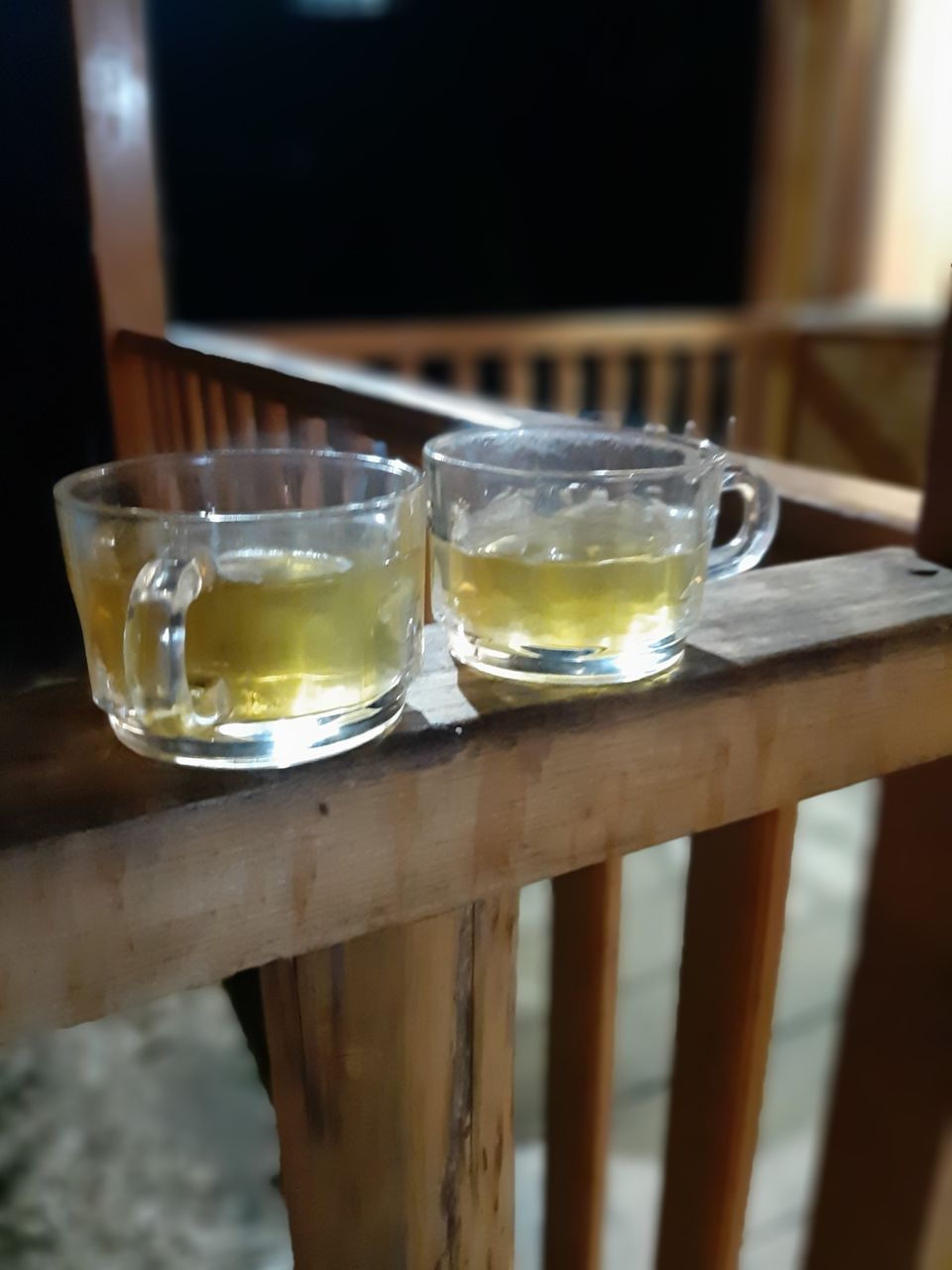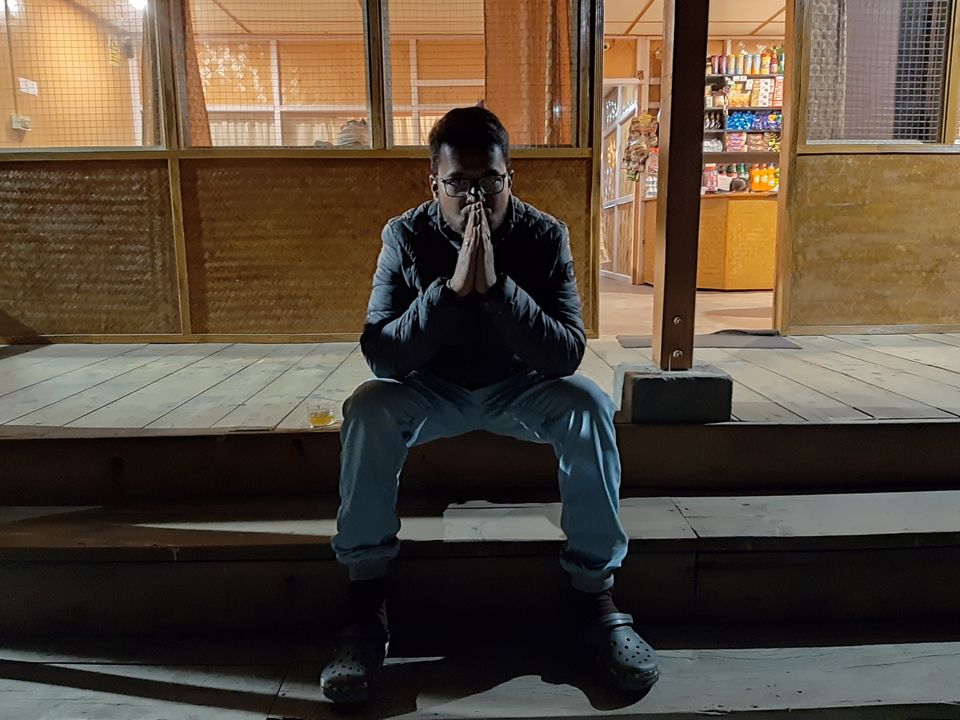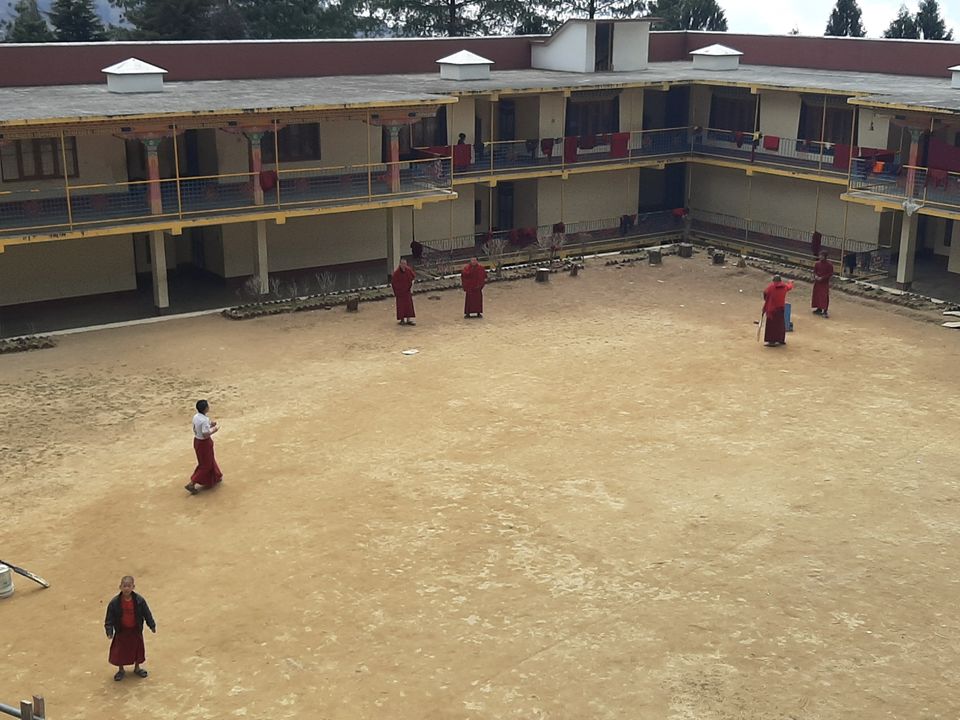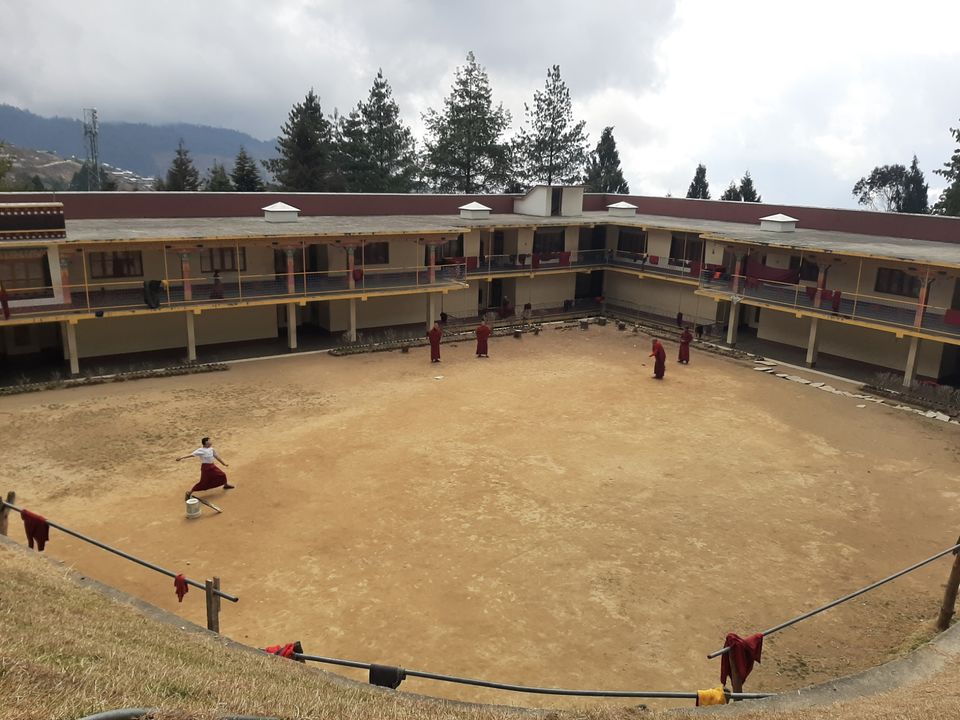 We started for tawang via dirang and the sela pass after a little venture at the bomdila Monastery. we started feeling difficulty in breathing as was expected... if you have serious lungs problem... better avoid the trip to tawang...oxygen level i quite low there.We had maggie for breakfast which is basically the safest thing to eat in this route. View was so so pretty that i didn't close my eyes even for a minute...even though we started early. I have to inform....it was very very cold and it grew colder as we moved further north....we saw many yaks en route and first met with snow at sela....we reached tawang by 5 in the evening. Its always good to start early from bomdila for tawang because one can get stuck for hours at sela depending upon snow. Although army is continue to help and regulate traffic, it is advisable start early. Carry chains for your car tires so that it can be used in snow.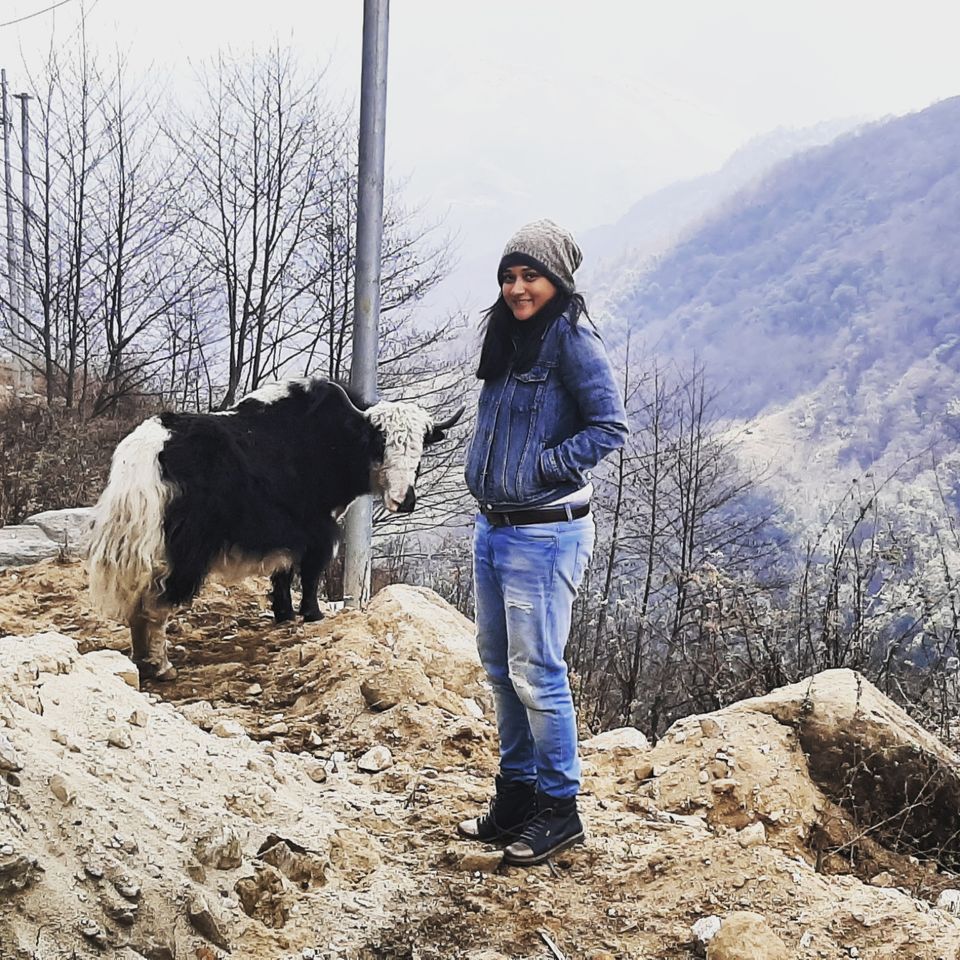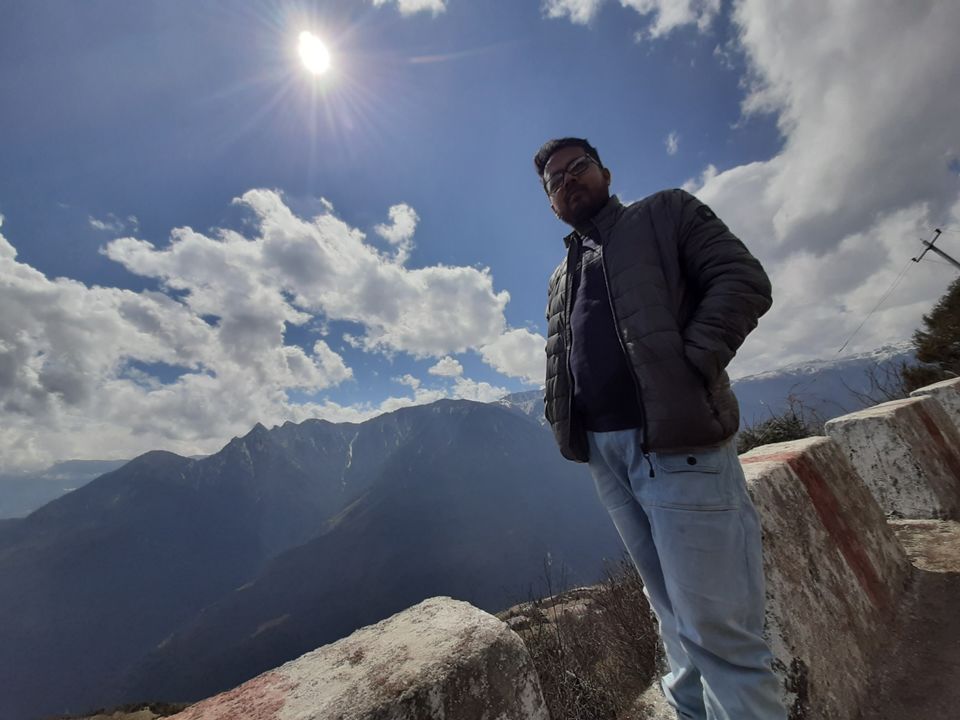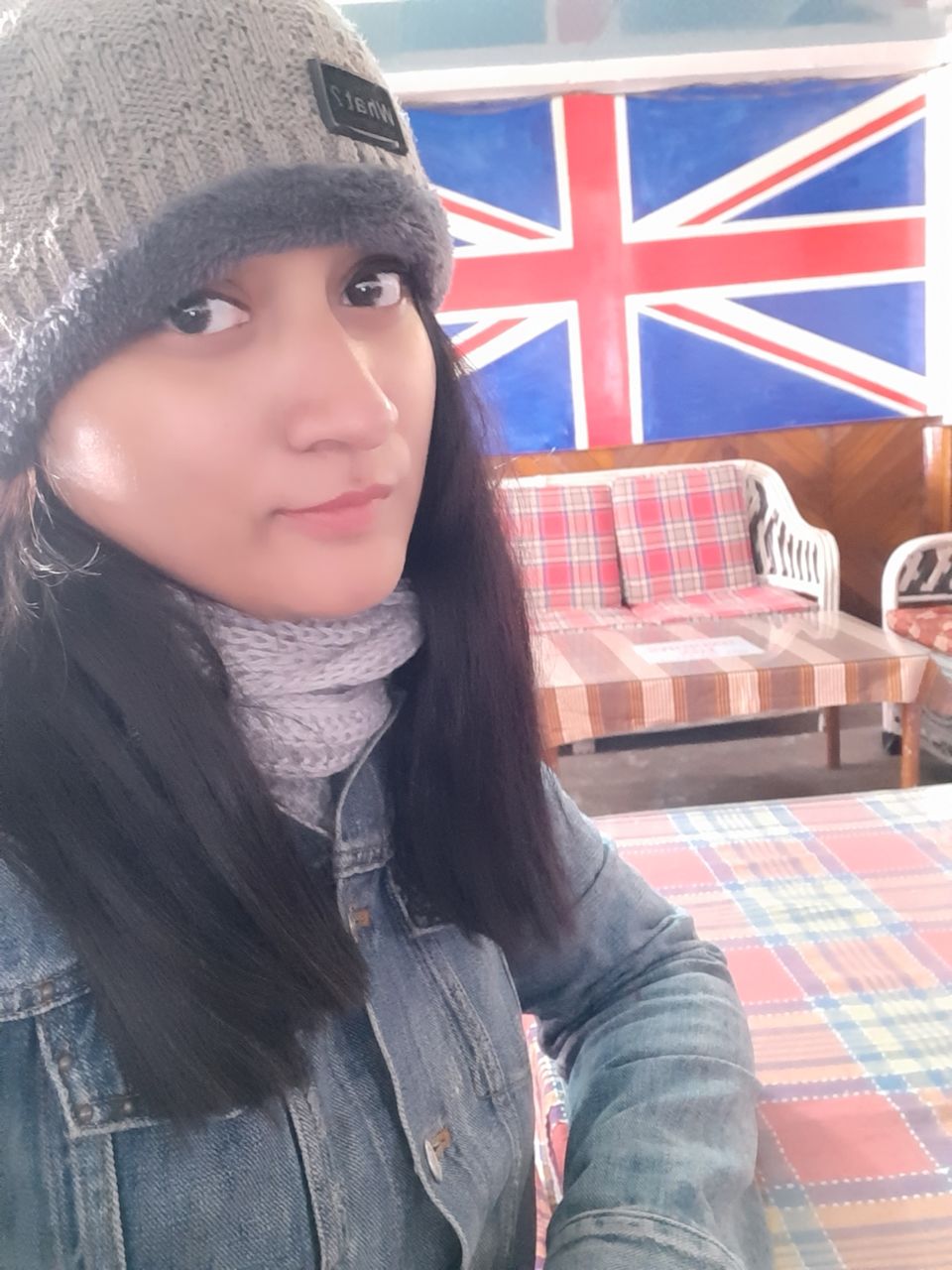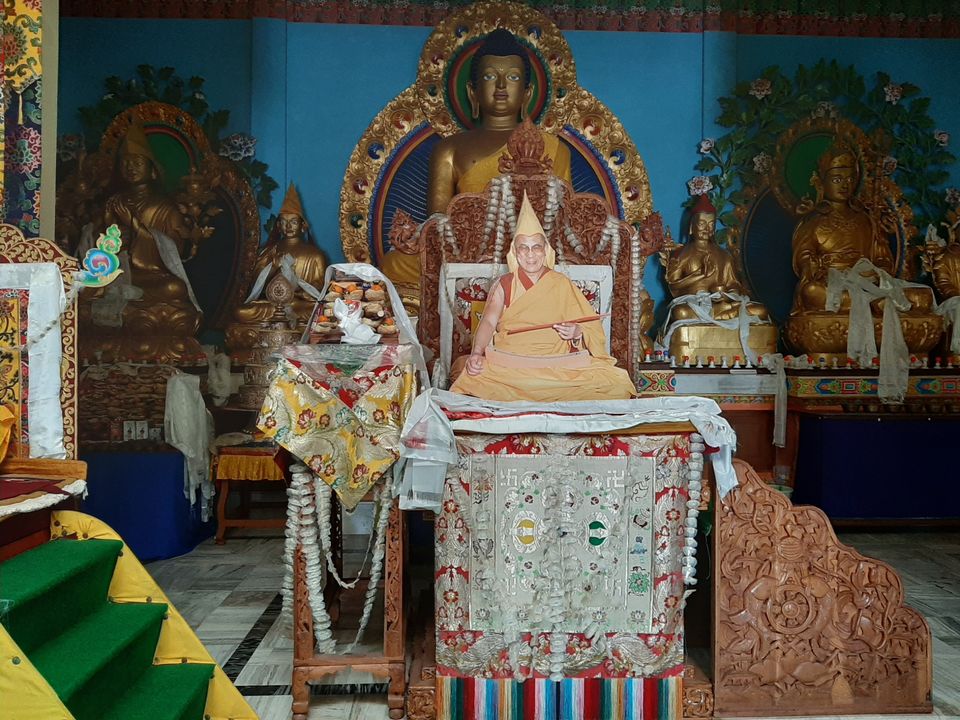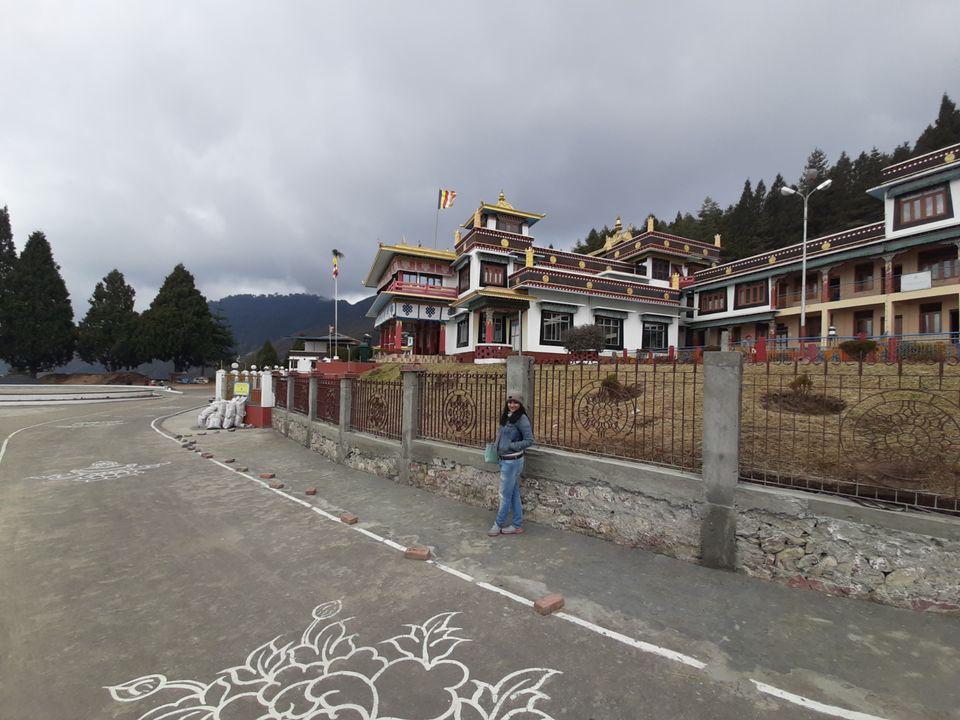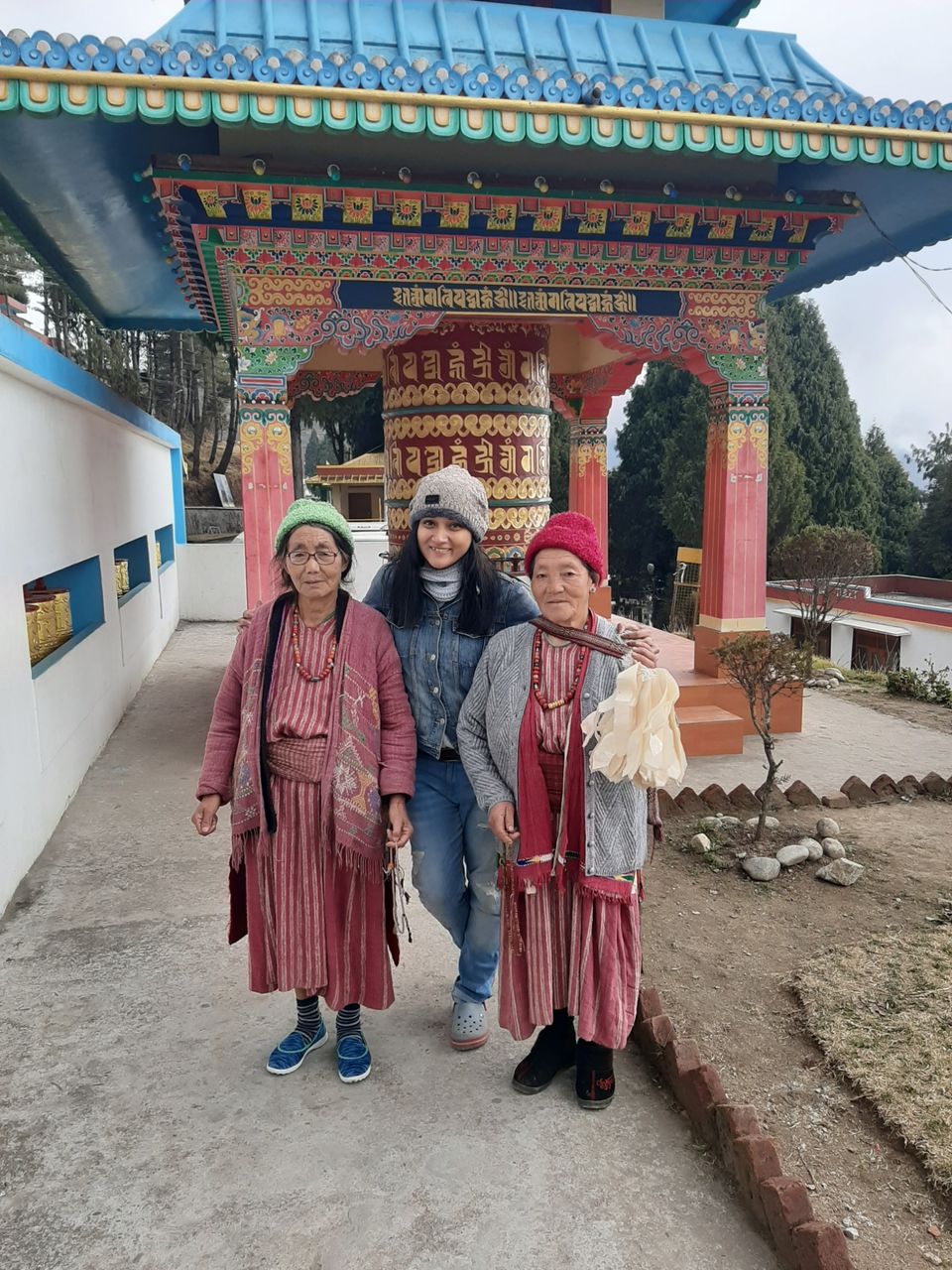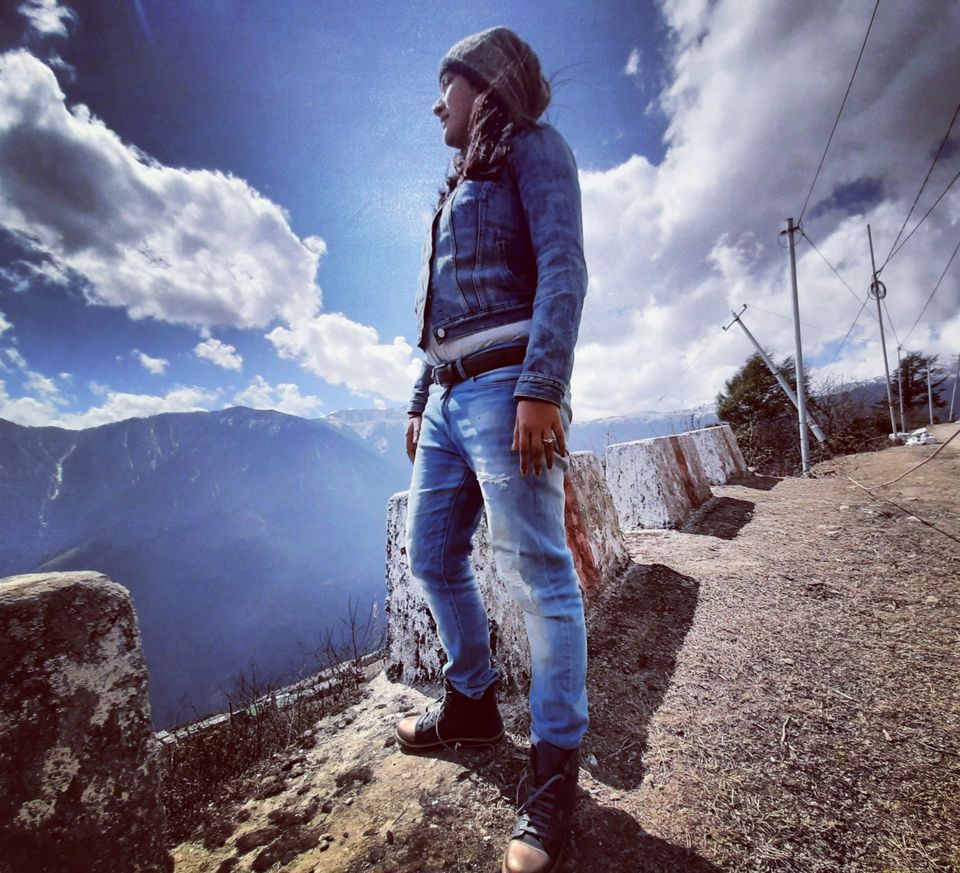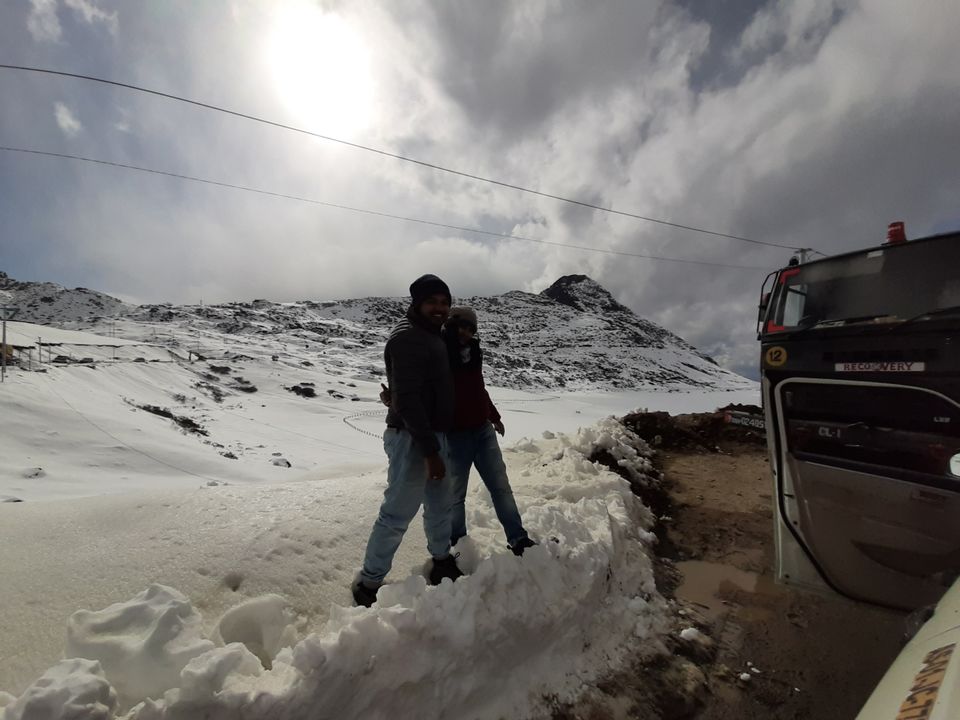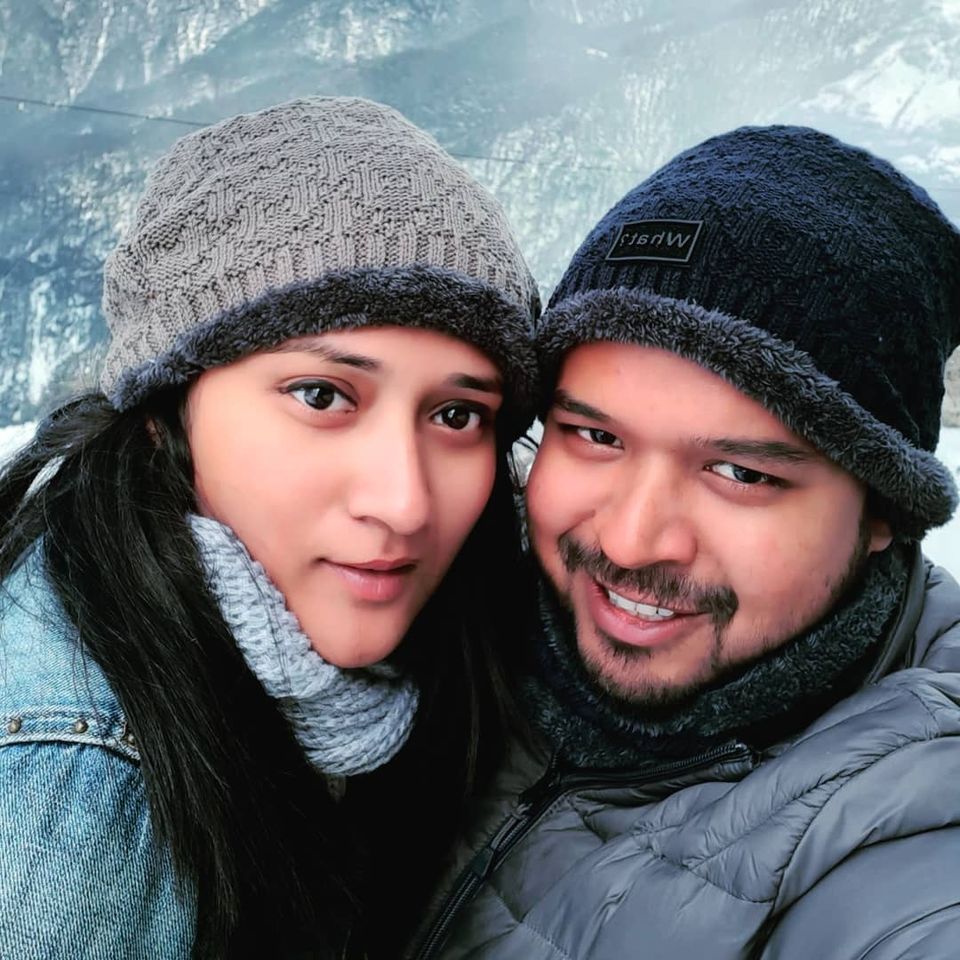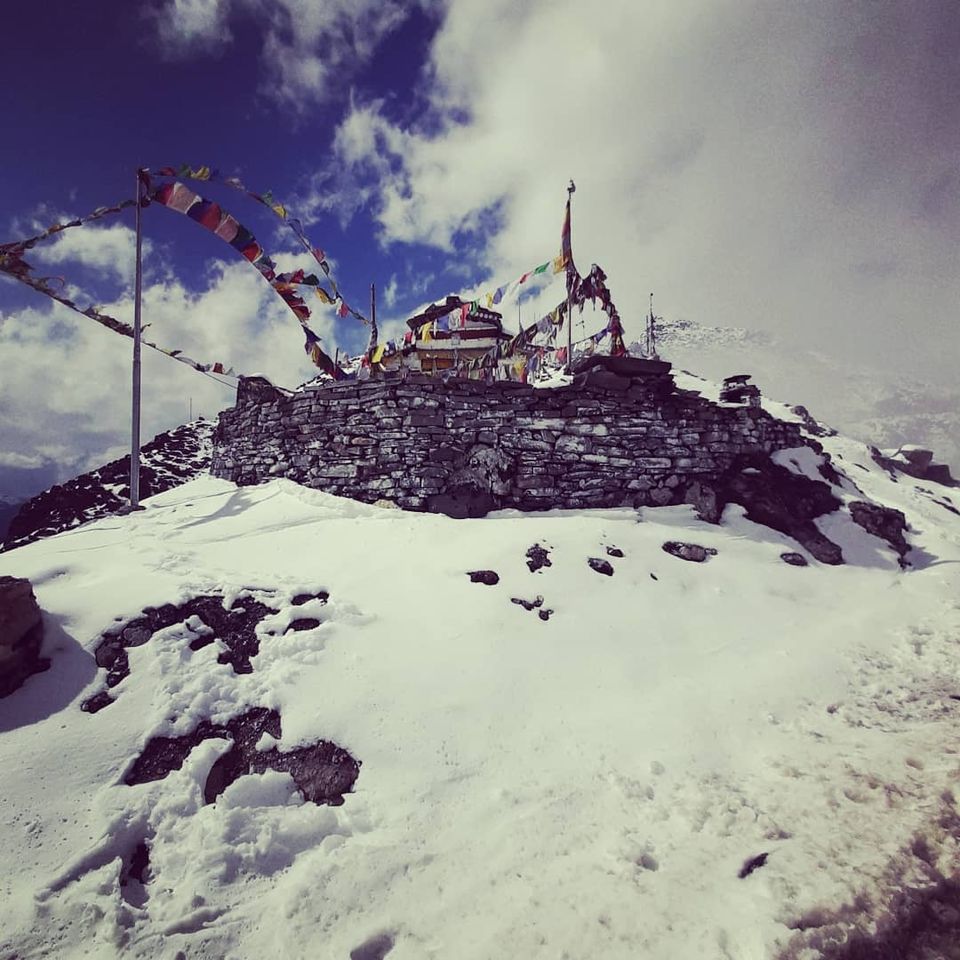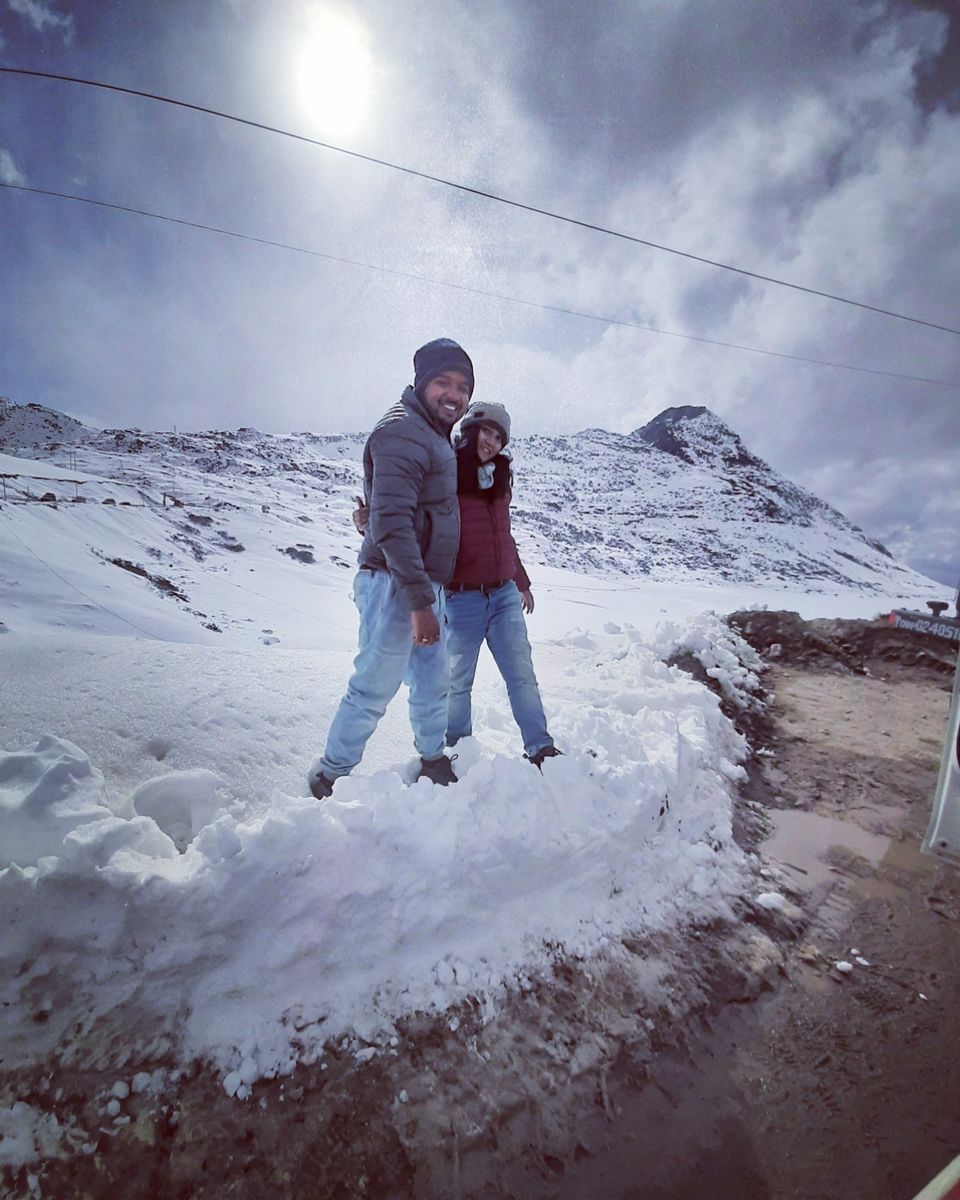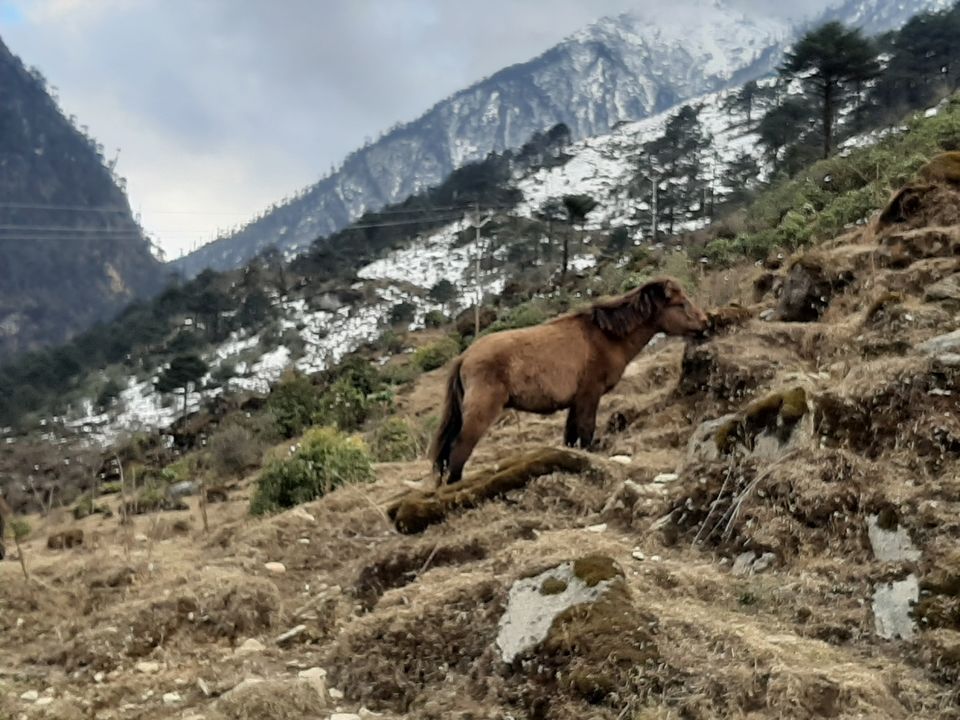 Our prebooked room was just perfect.. it had a room heater which was very mich required for us... we stayed at tawang for 3 nights and today we thought of visiting local places. Please dont buy chicken at tawang... because it is never fresh... u will find one bengali restaurant in the town if you ever need rice dal chapati or fish... i all other local shops maggie, beaf soup , and momos rule. At tawang we first visited the tawang Monastery and played with baby monks, ani gompa, then the giant buddha statue, local market, handicraft market, saw the military light show in the evening.... again went for a stall in the local market ... it started to snow so we had to retire...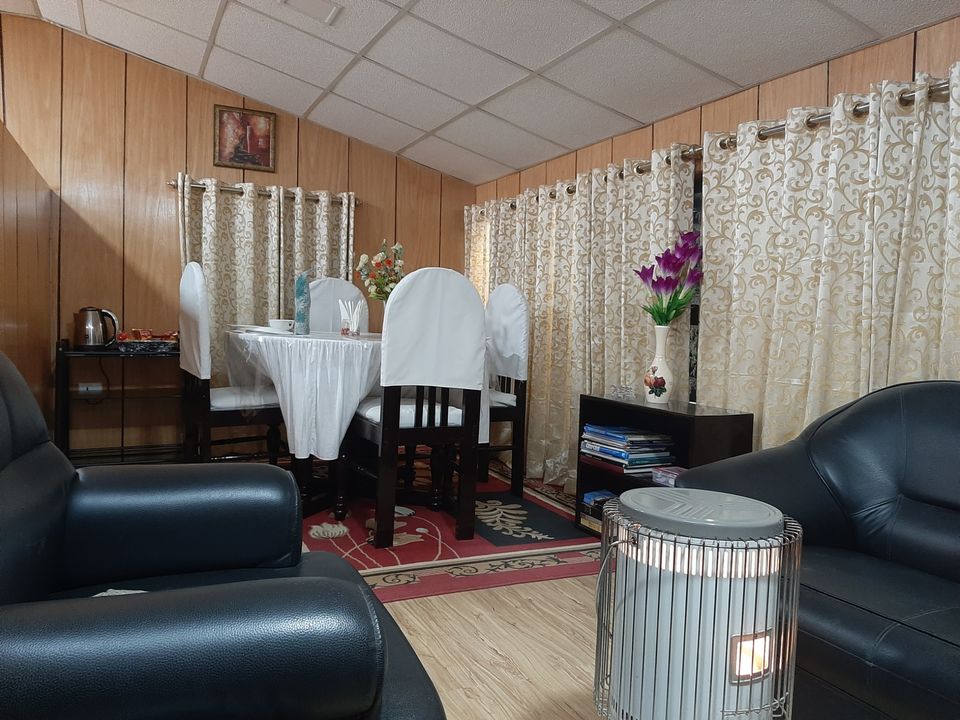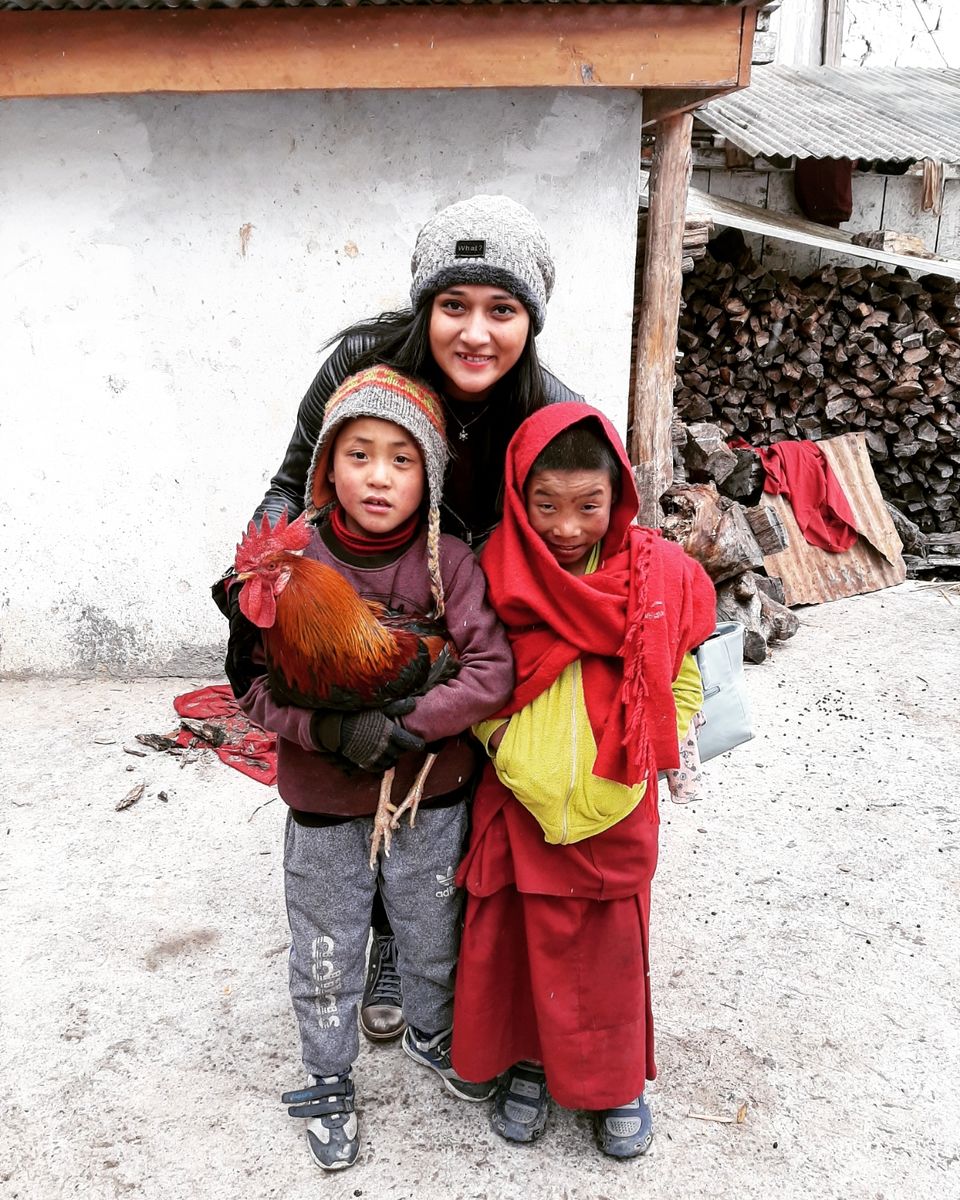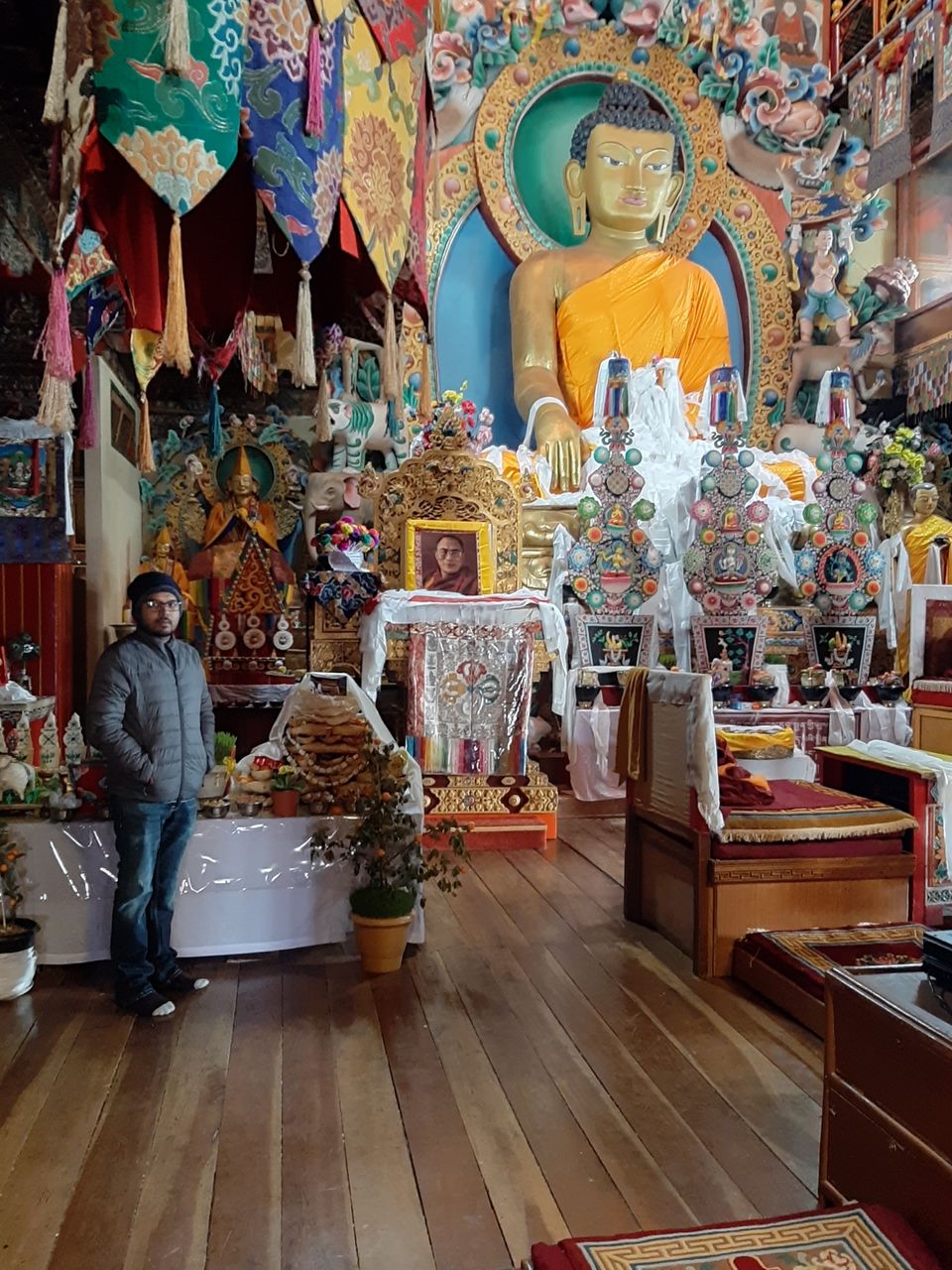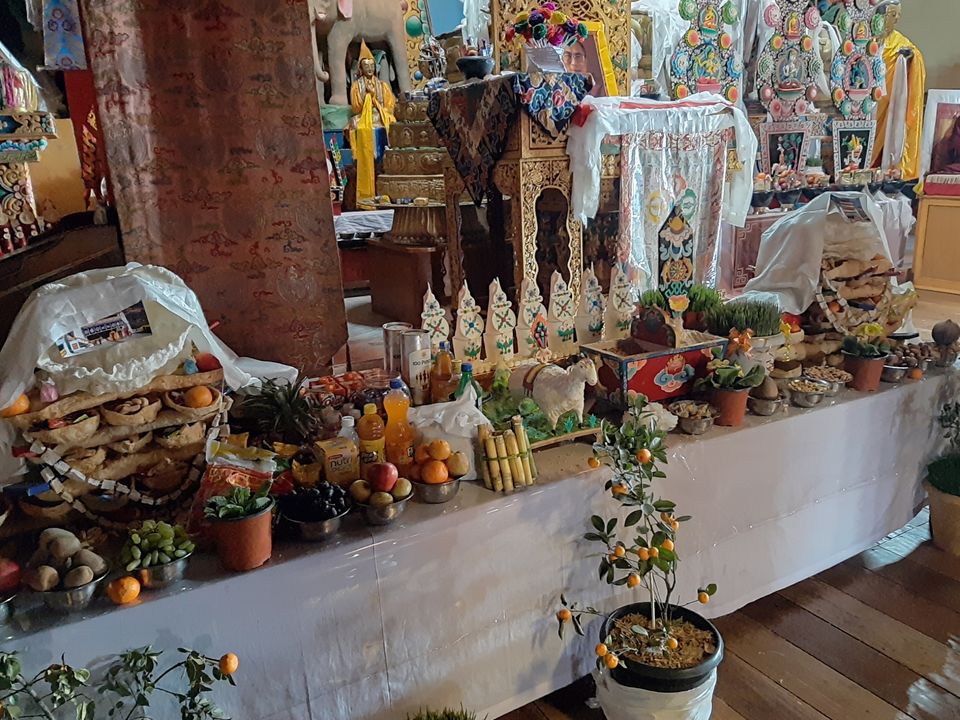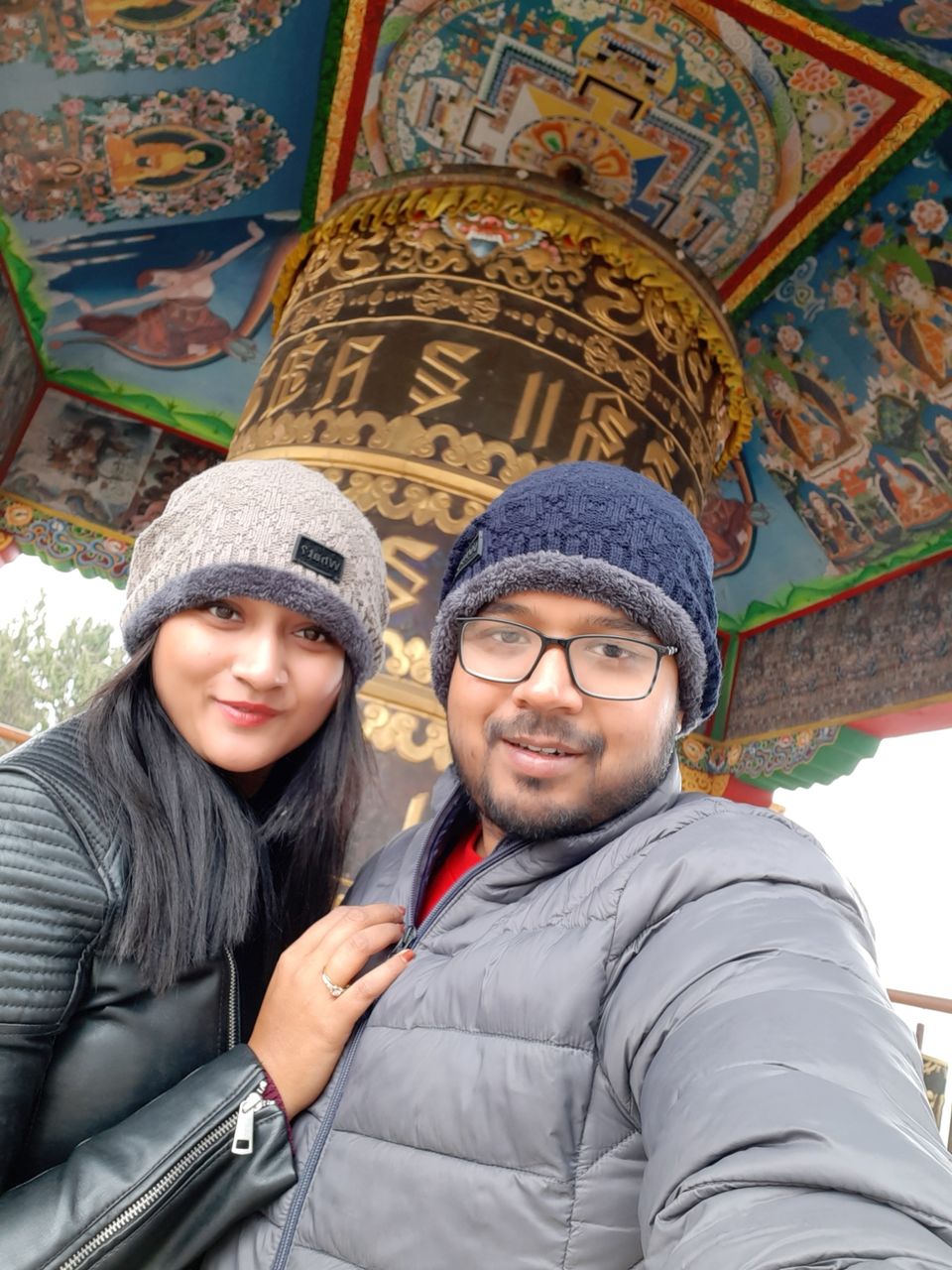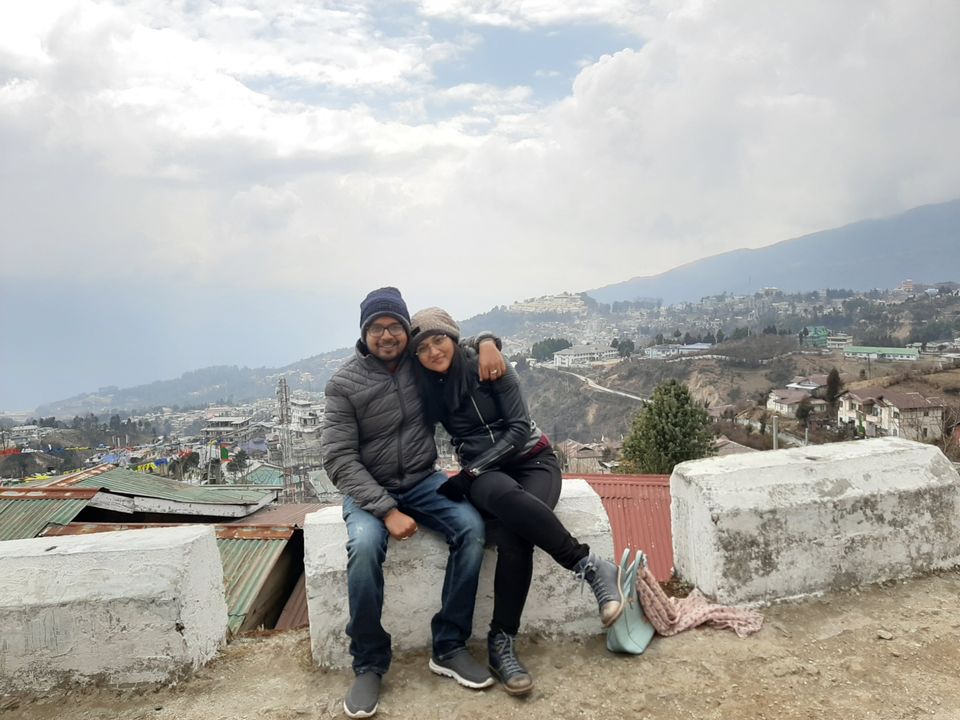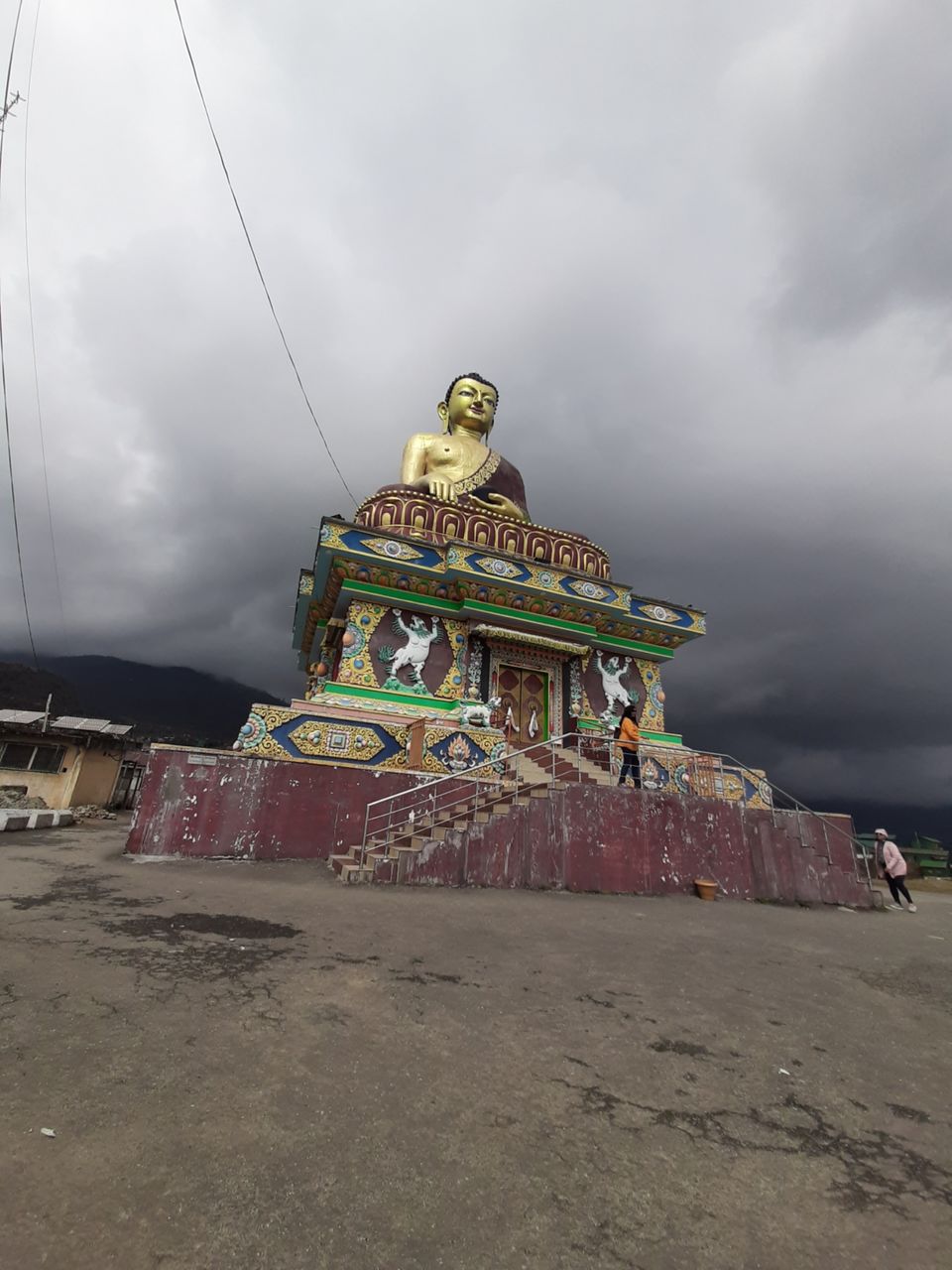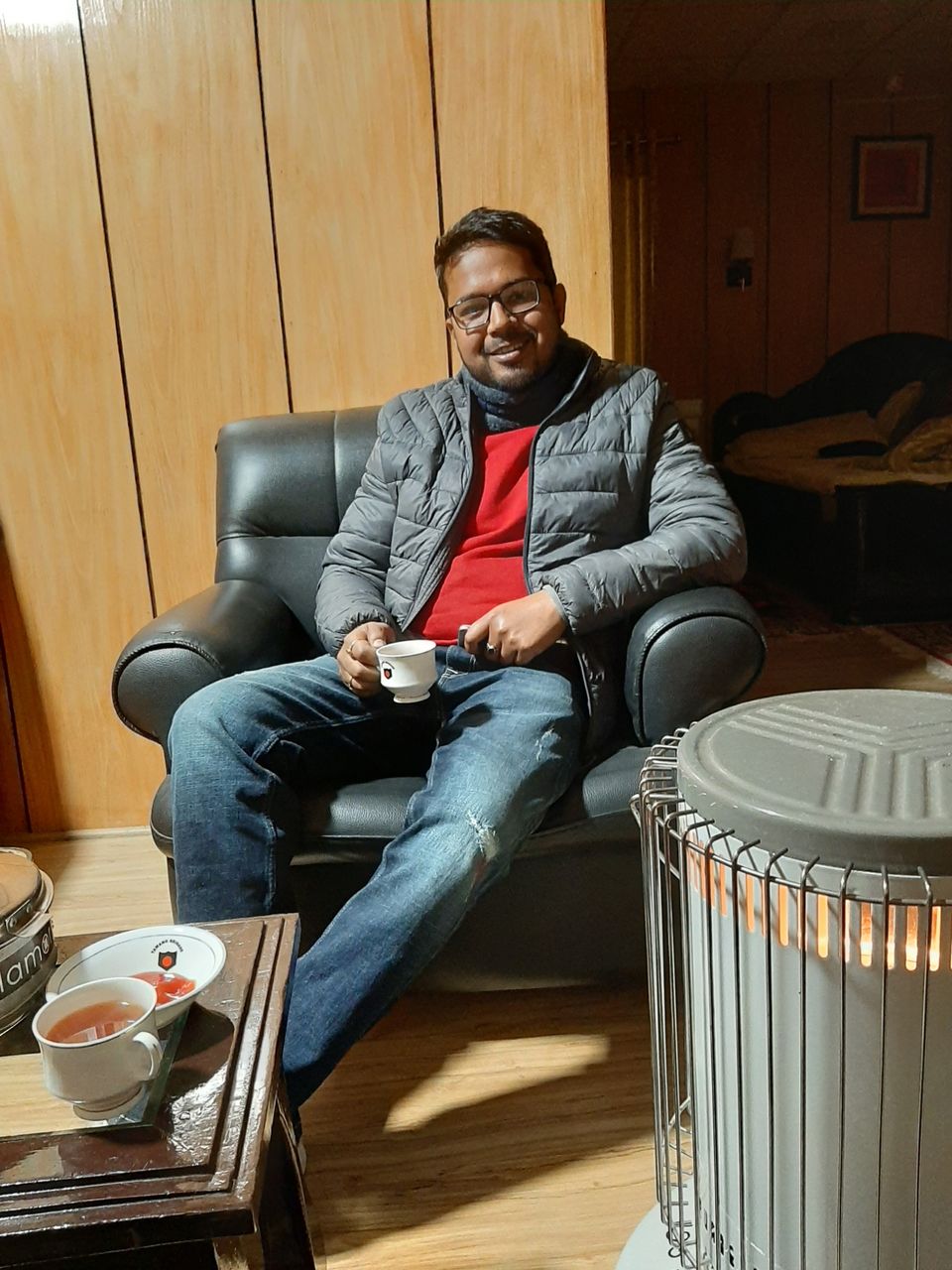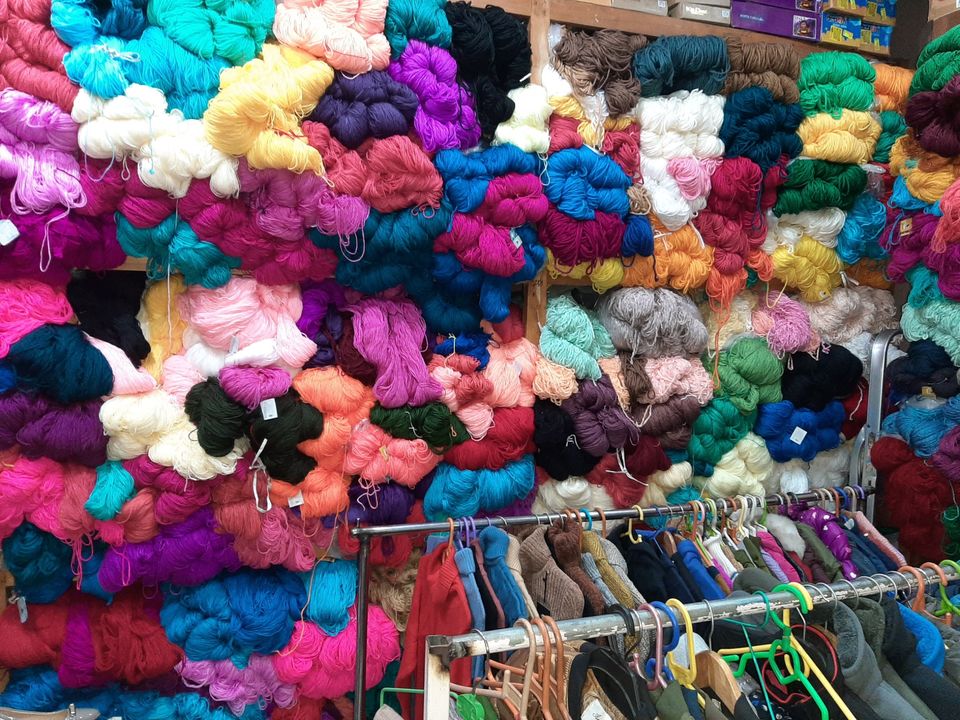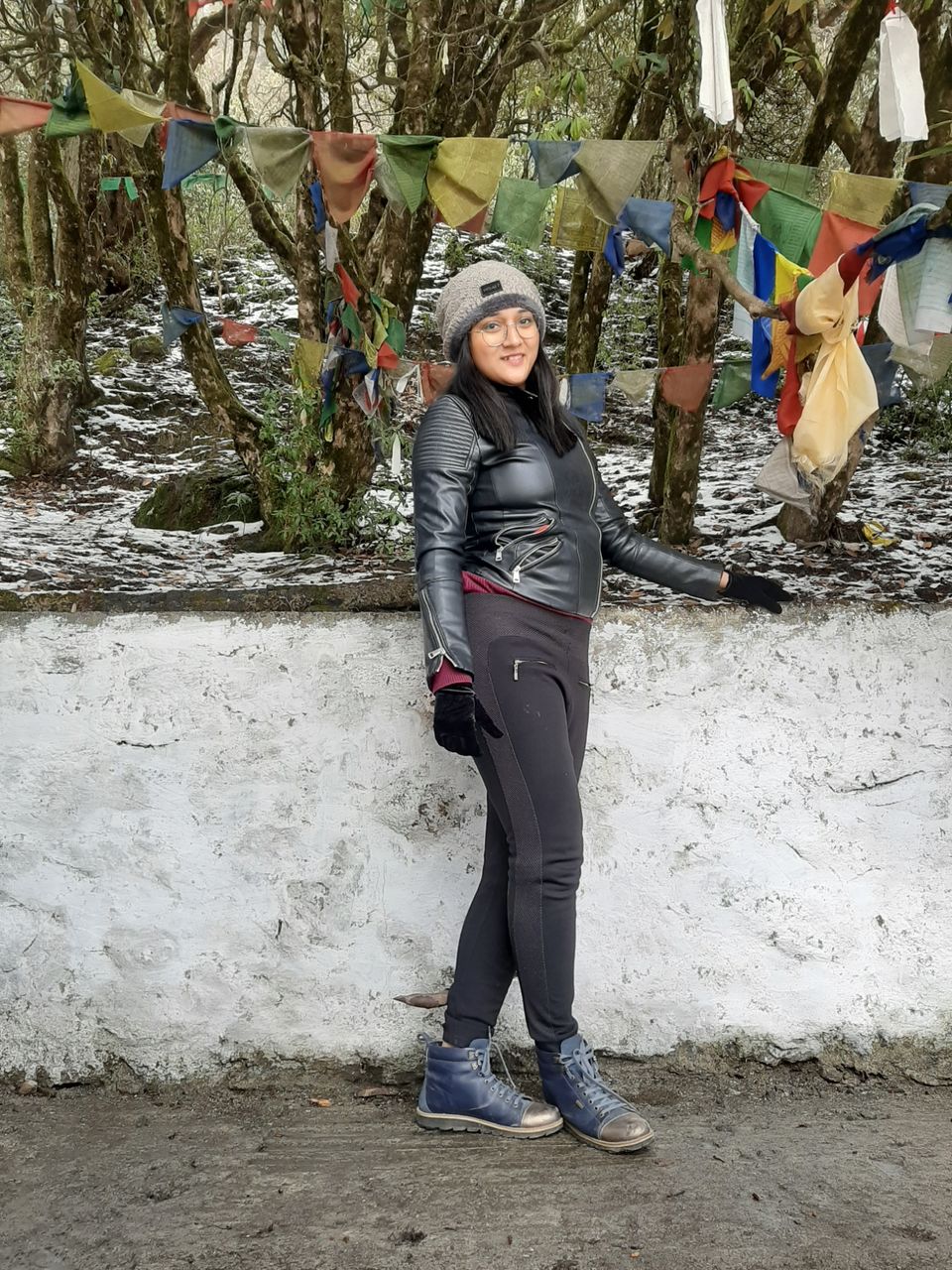 Today we went to the most exciting part of our trip... bumla pass indochina border.... ohh god it was so snowy..all white... you need to hire local taxi for bumla which cost 5000 rupees... it would actually take you to all places of tawang and bumla.. but since we had our private car and plenty of time.. we did it in parts...bumla was unimaginable... we went to the madhuri lake were the famlus song from koyla movie was picturised and other lakes in between tooo.. but since it was early march it was all frozen... frozen and yet beautiful...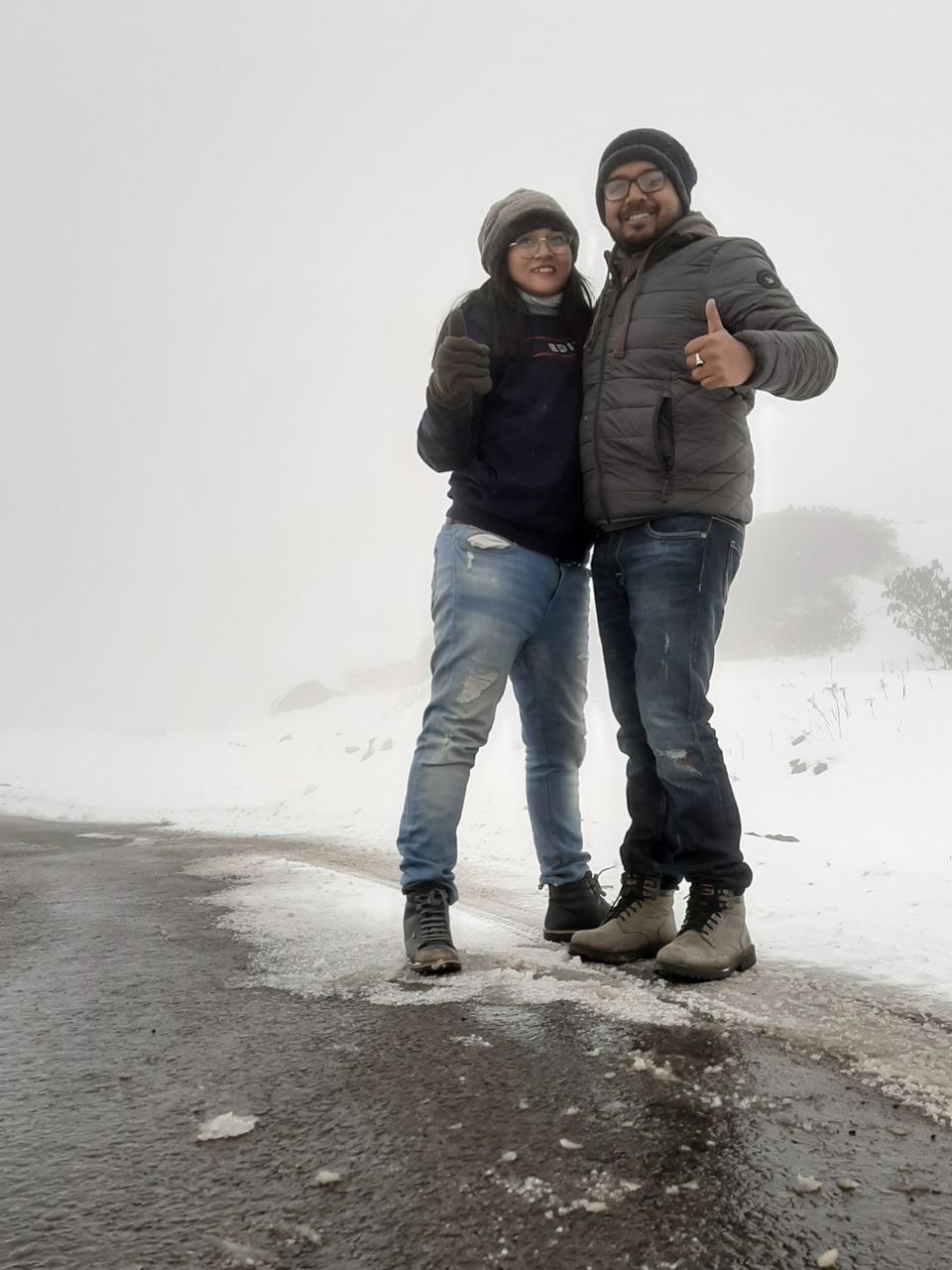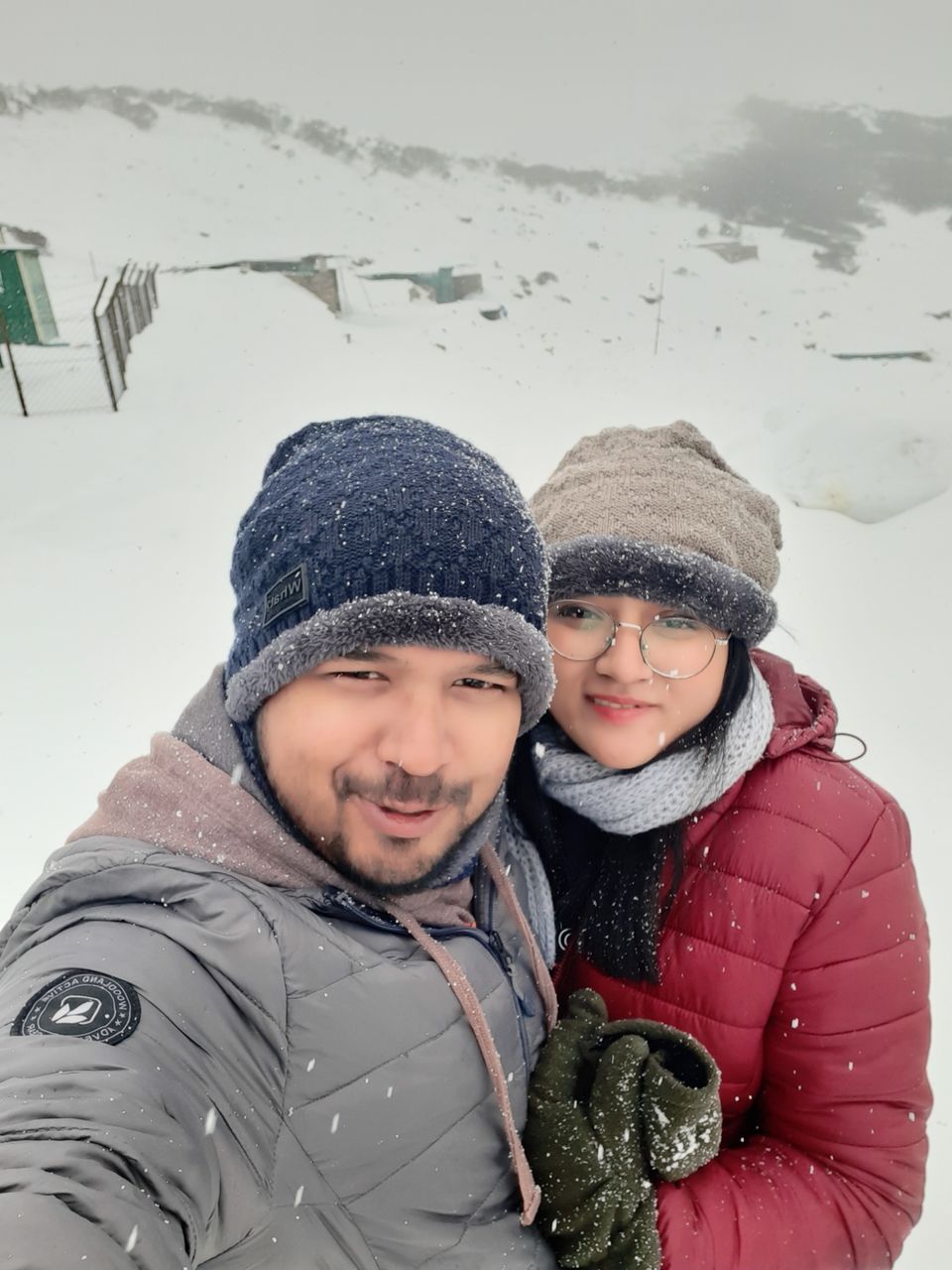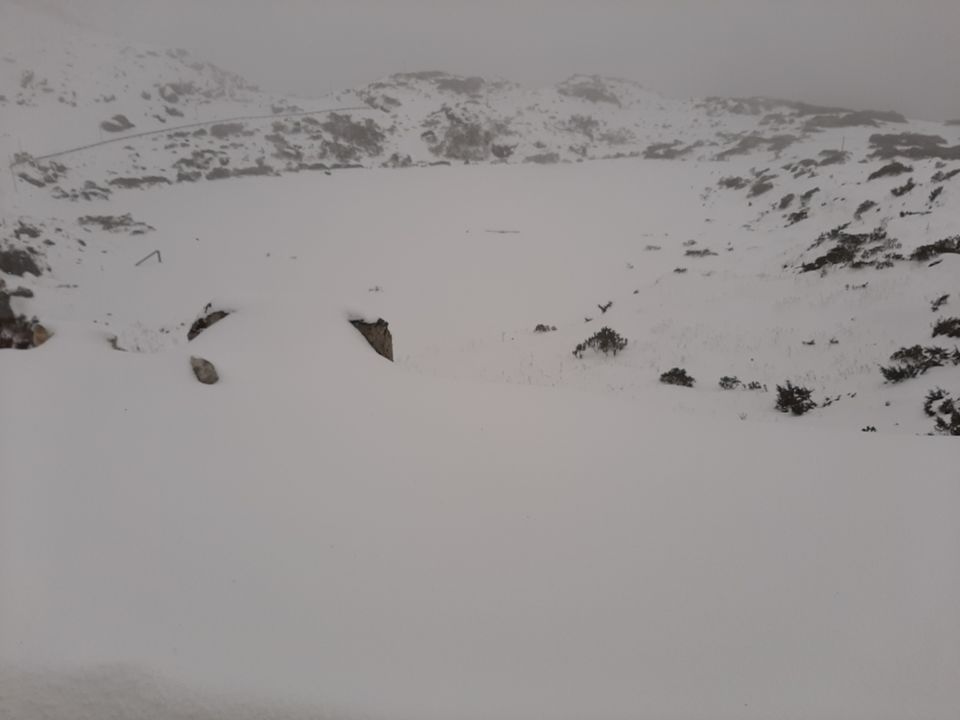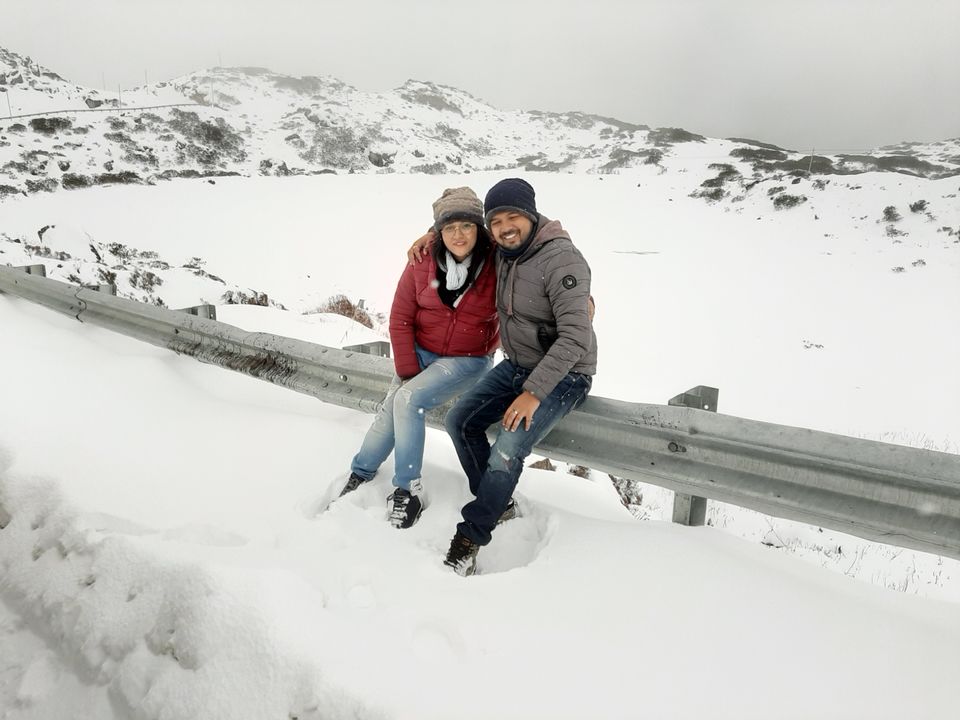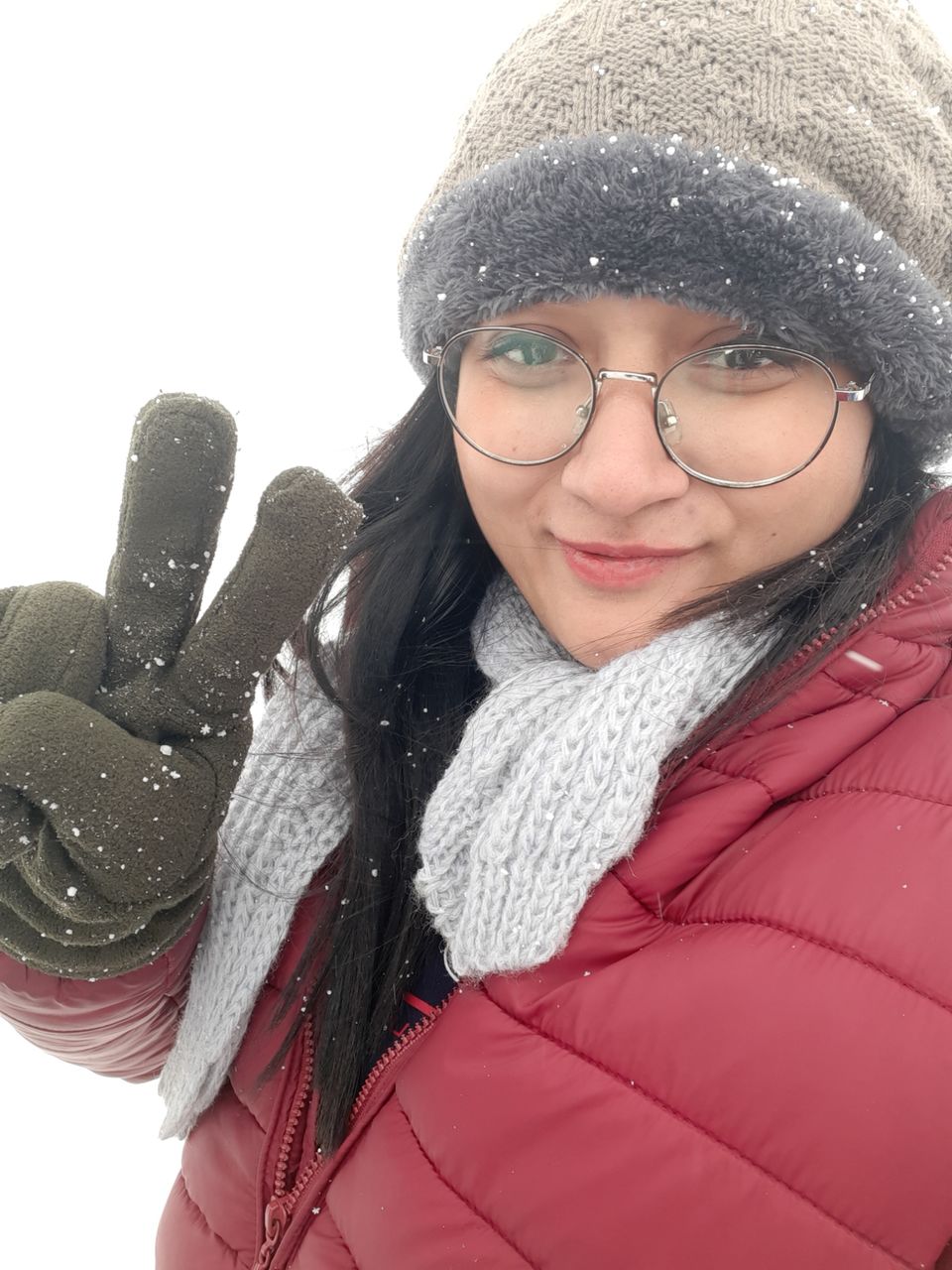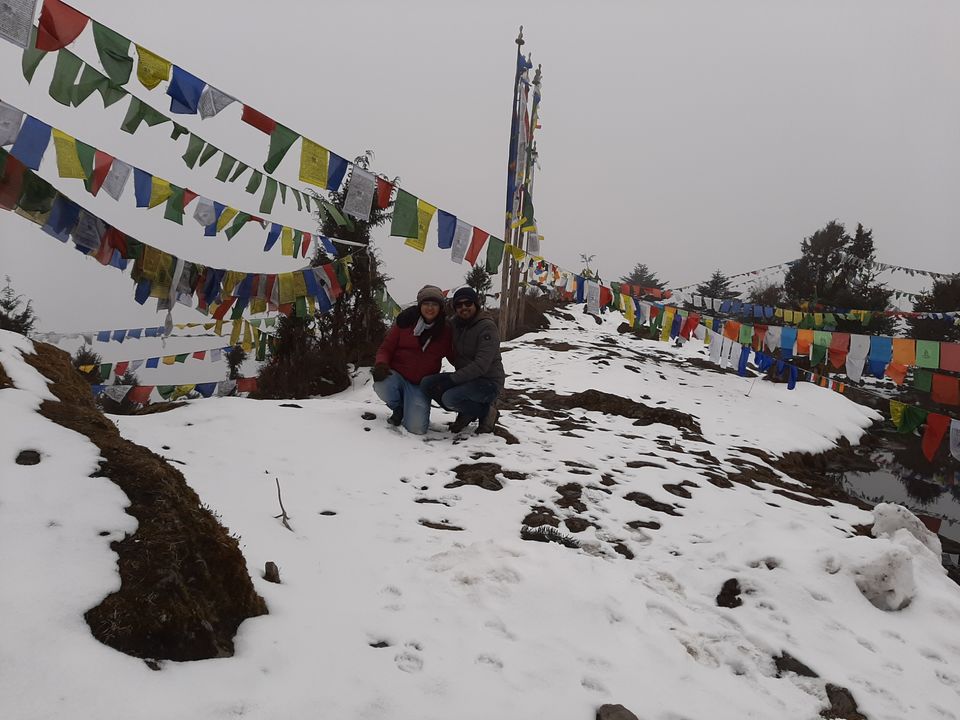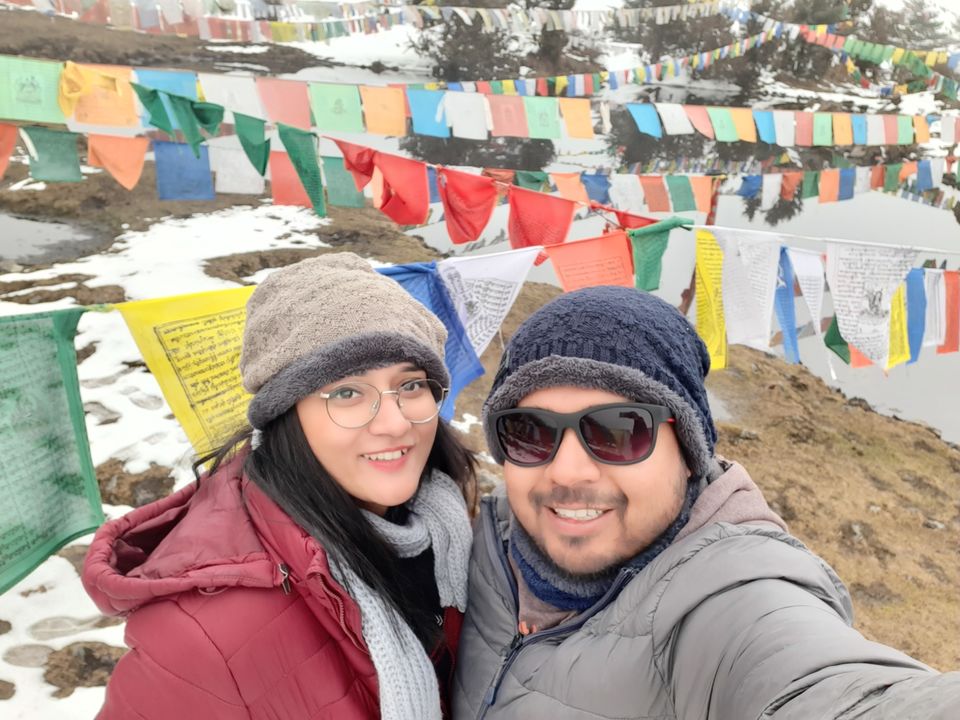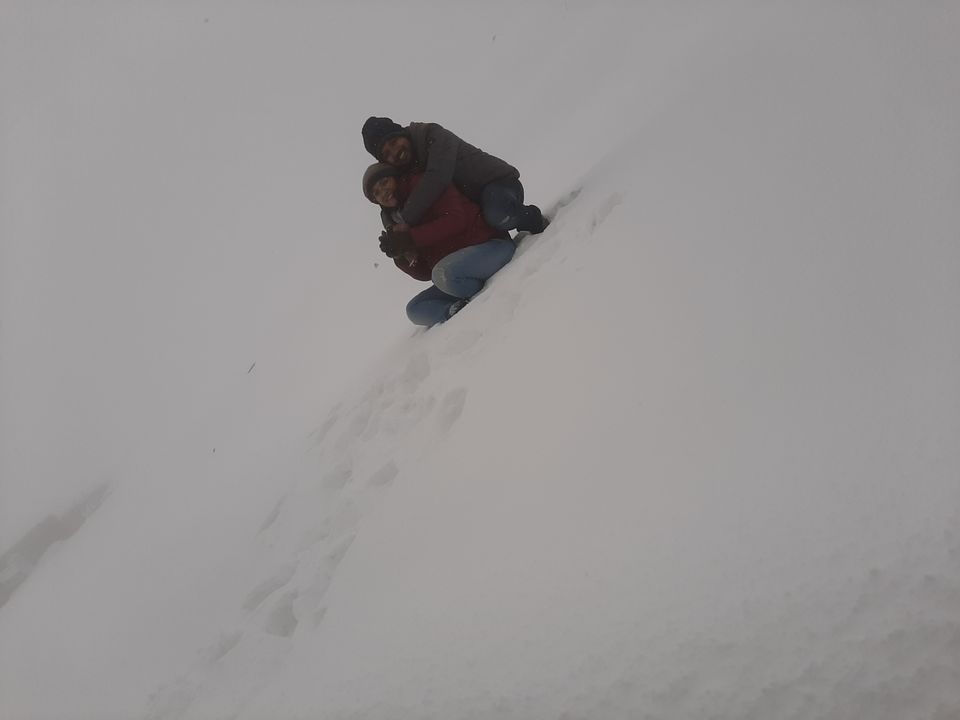 We started for bomdila back. We stopped at jung falls and jaswant singh war Memorial.. near the war Memorial there was a cafe serving free tea .. you could order snacks like masala dosa and other stuffs too on pay... we reached bomdila by 8 pm.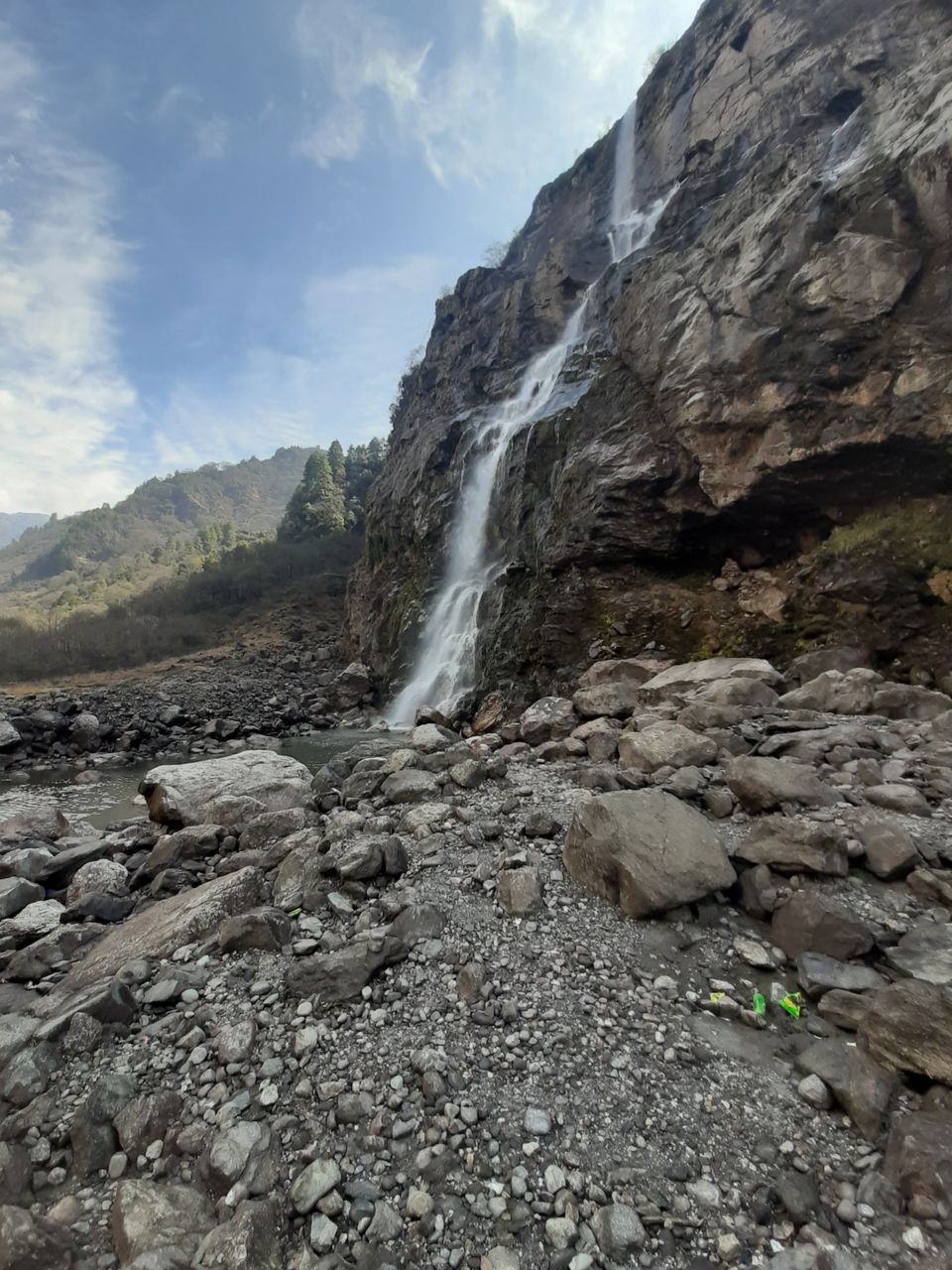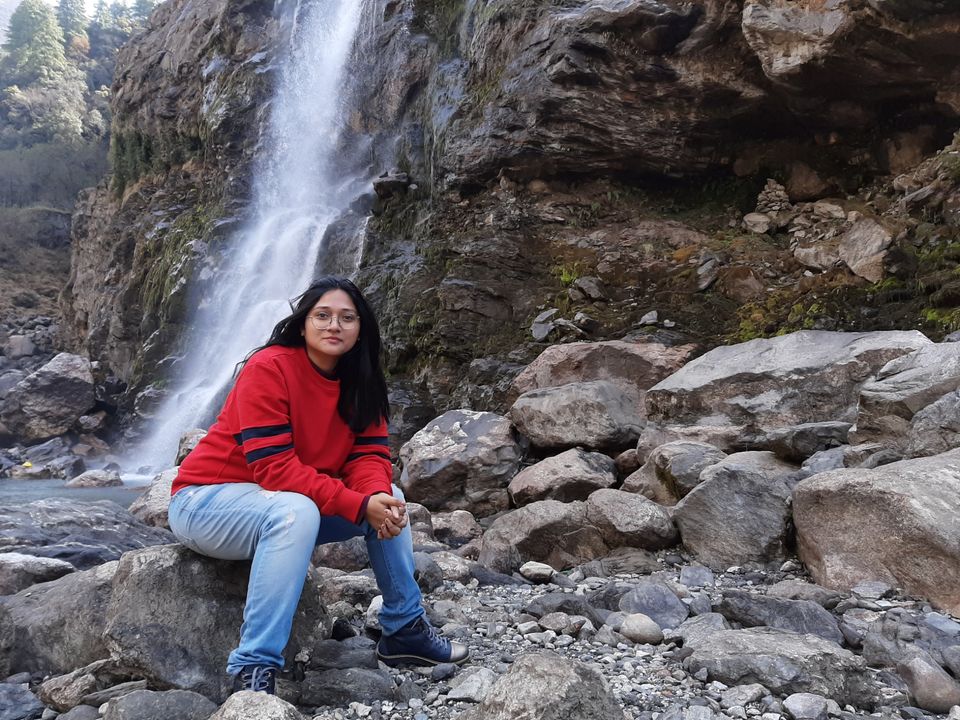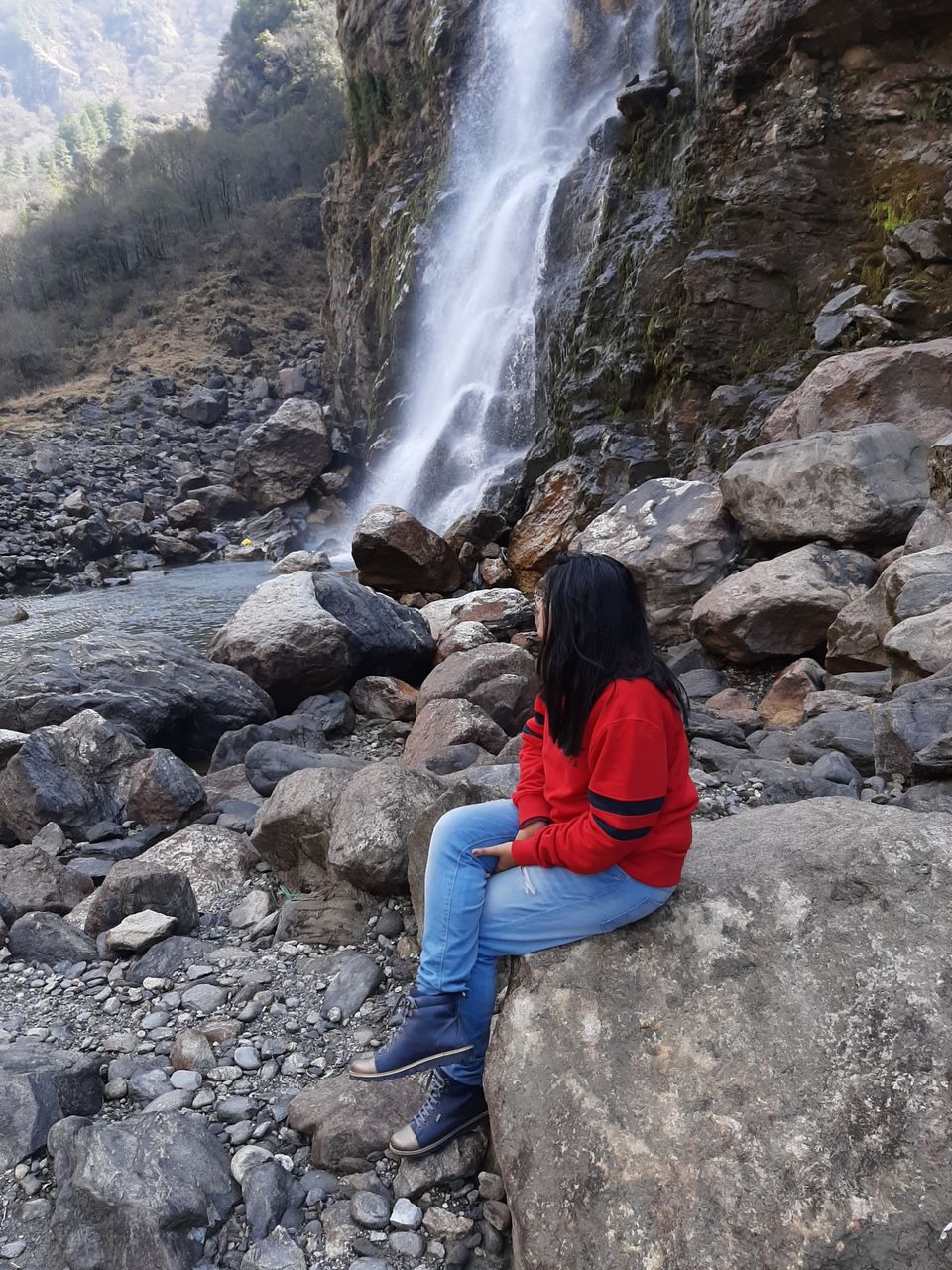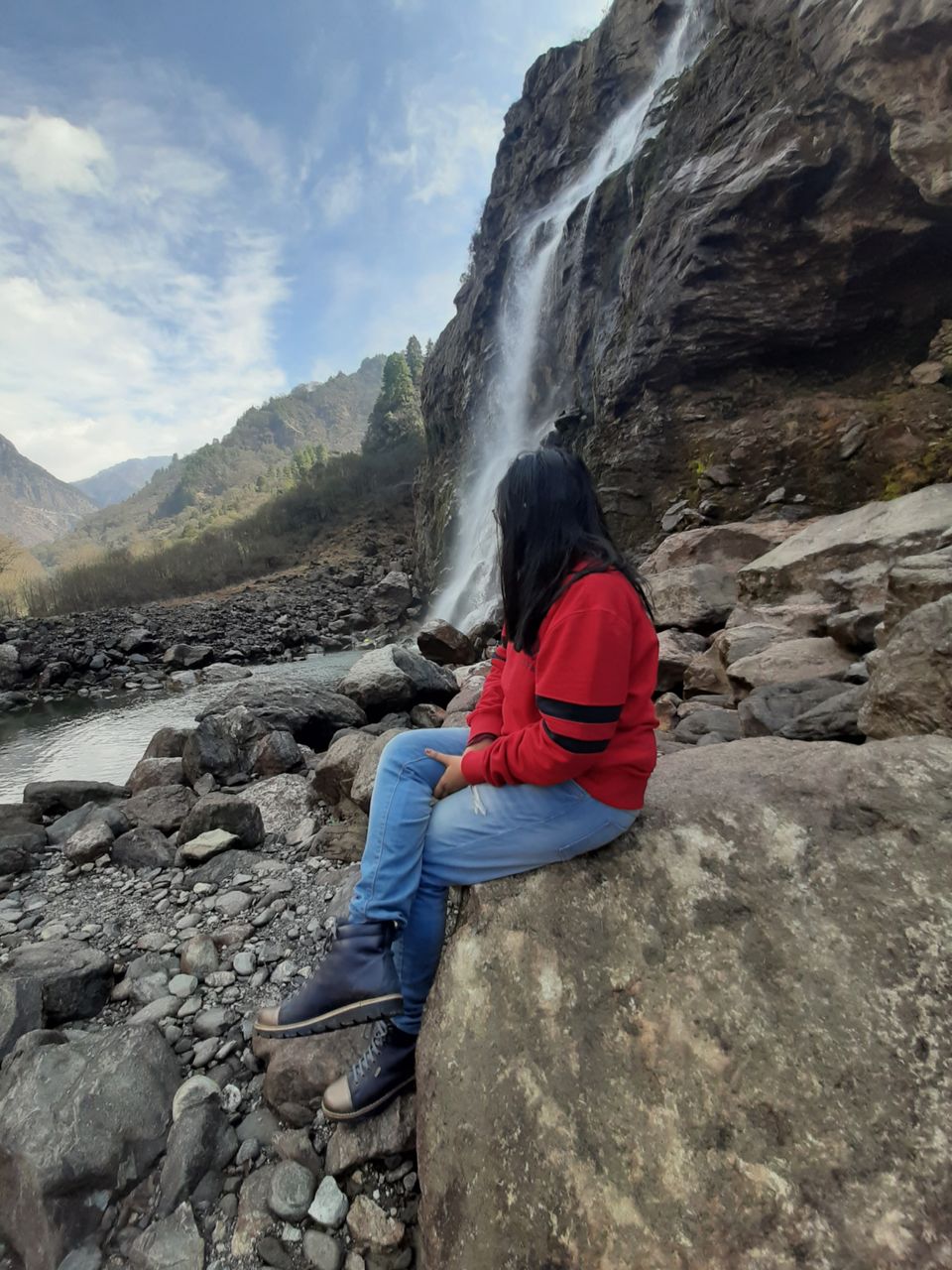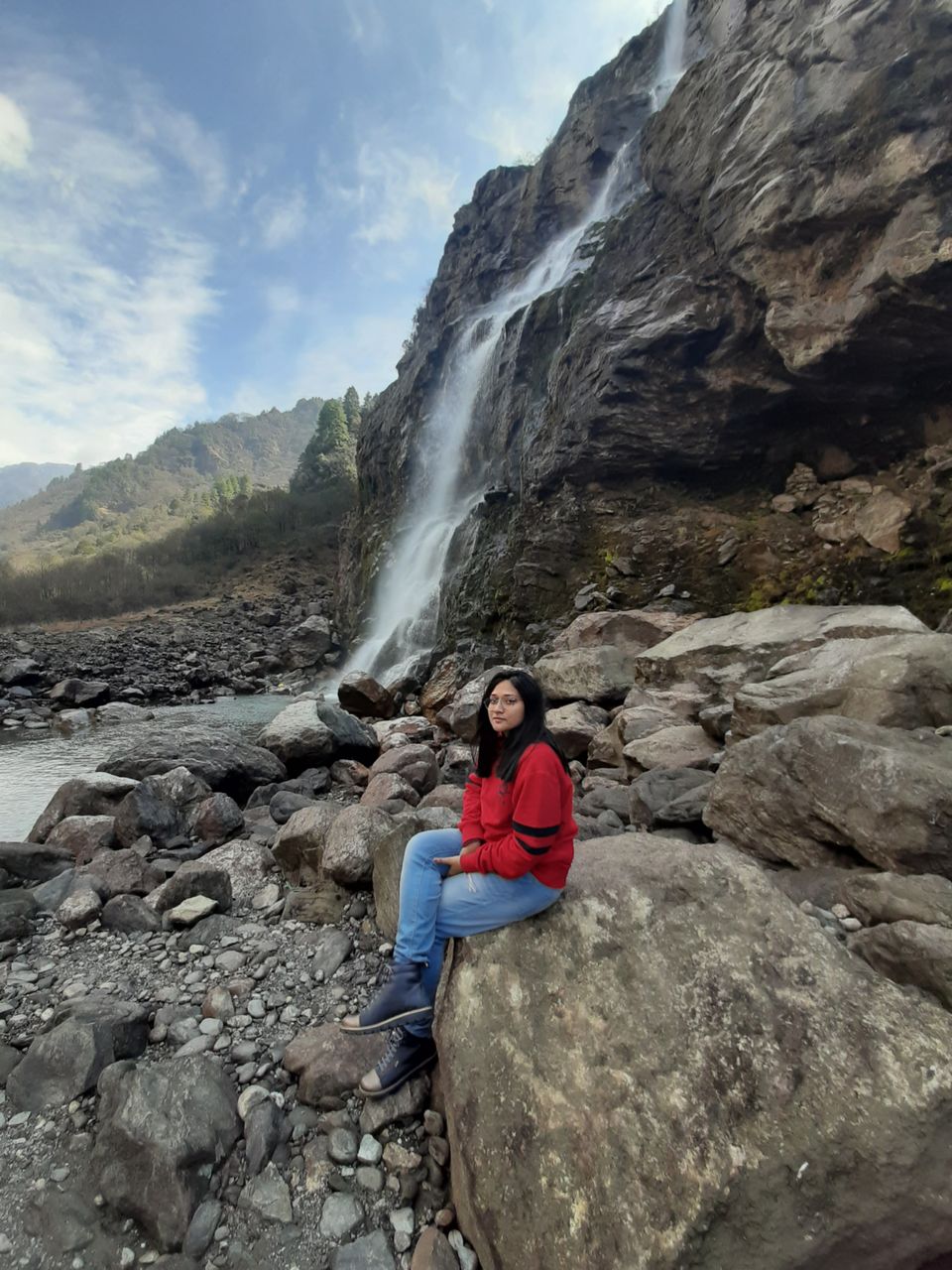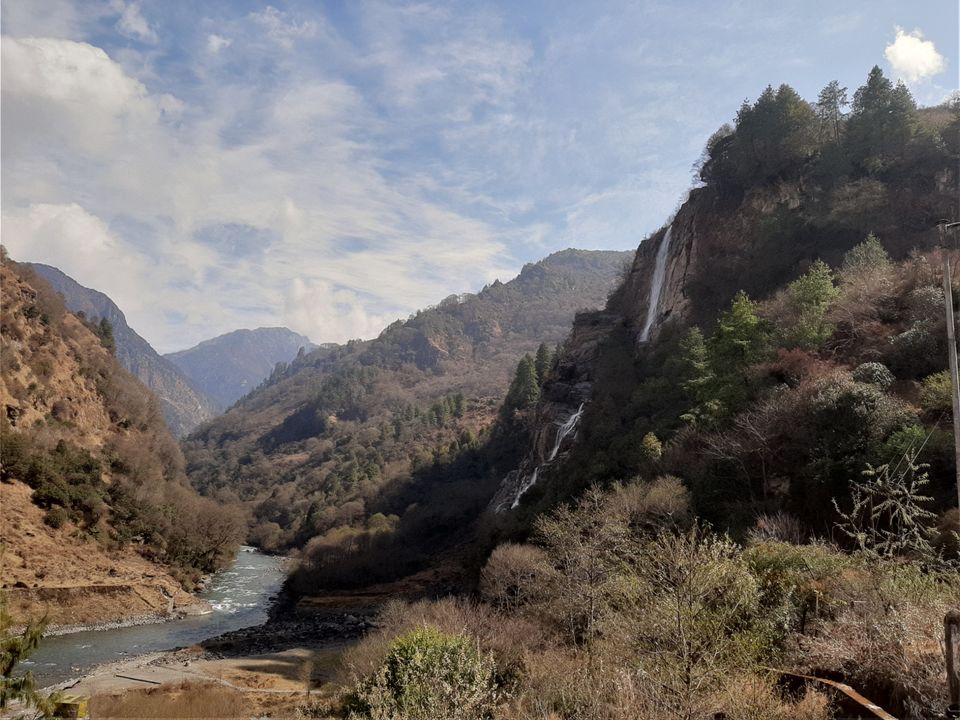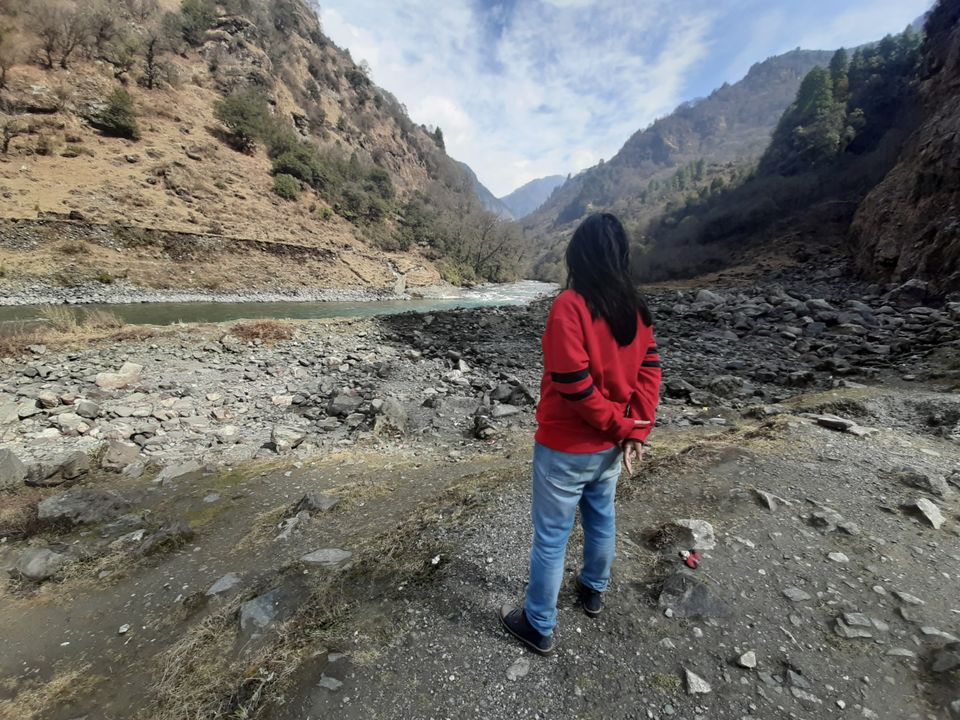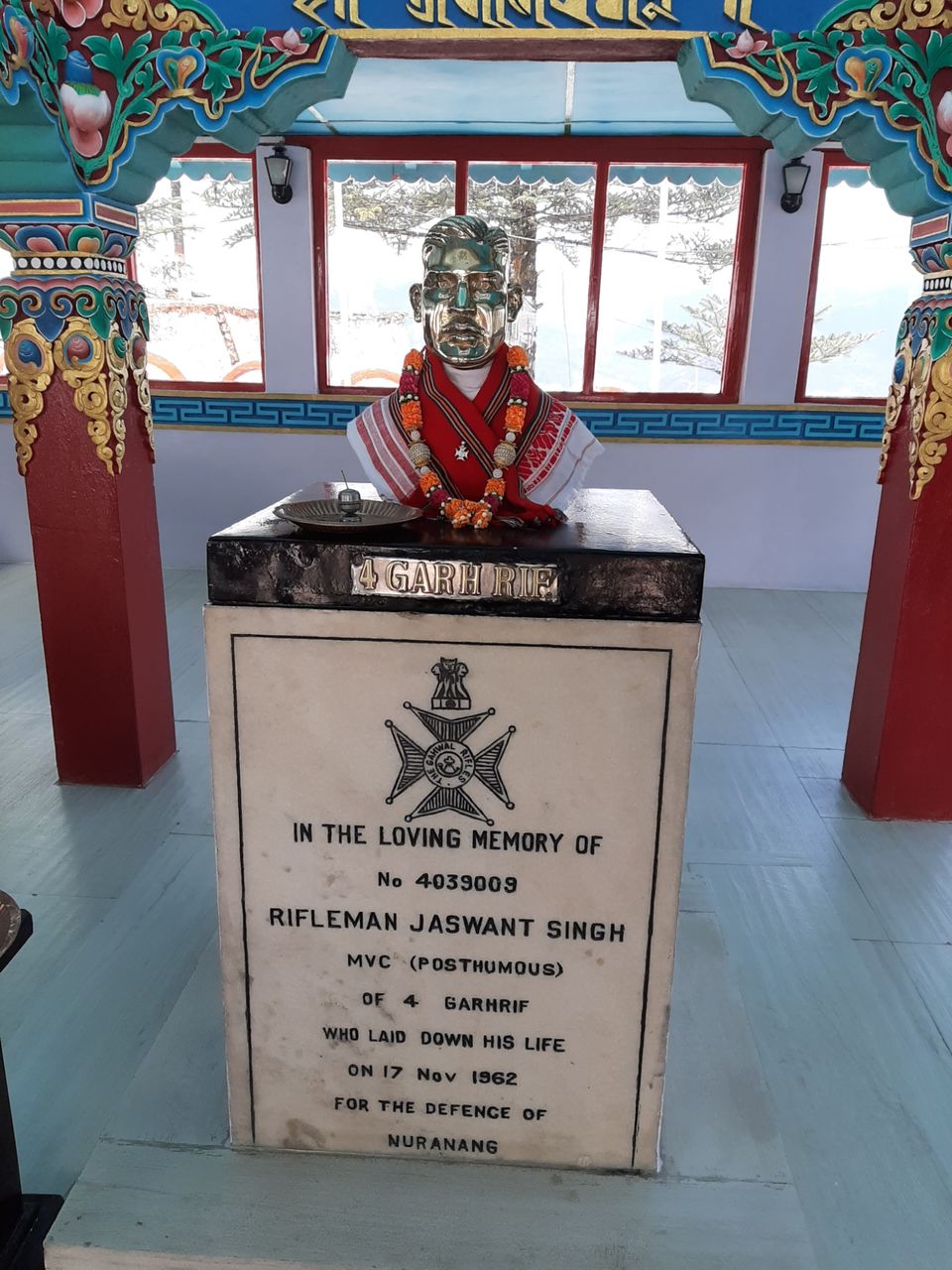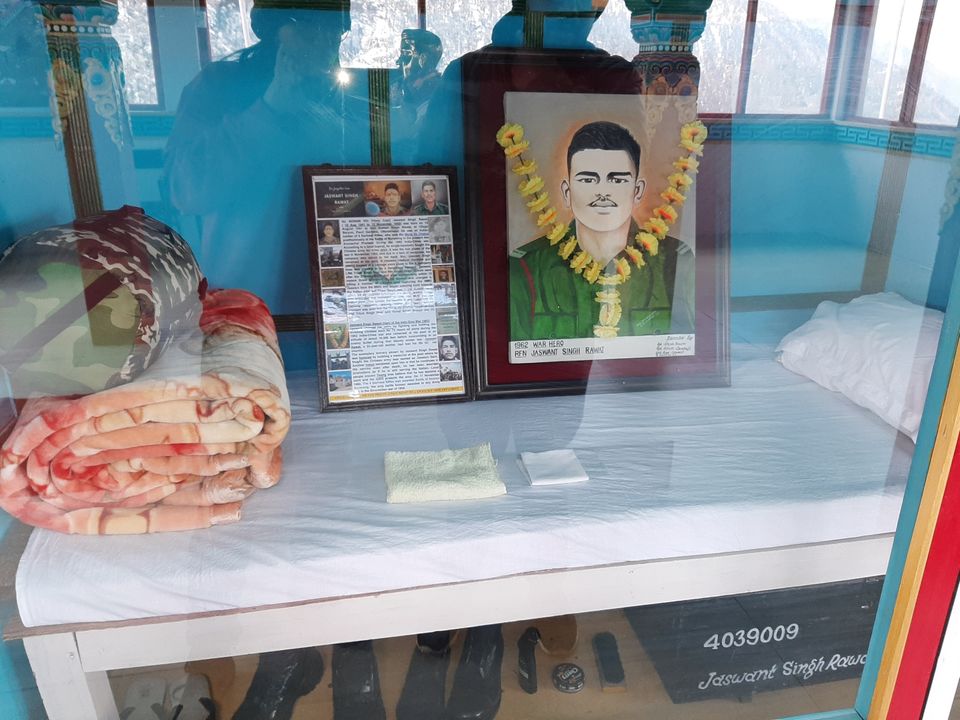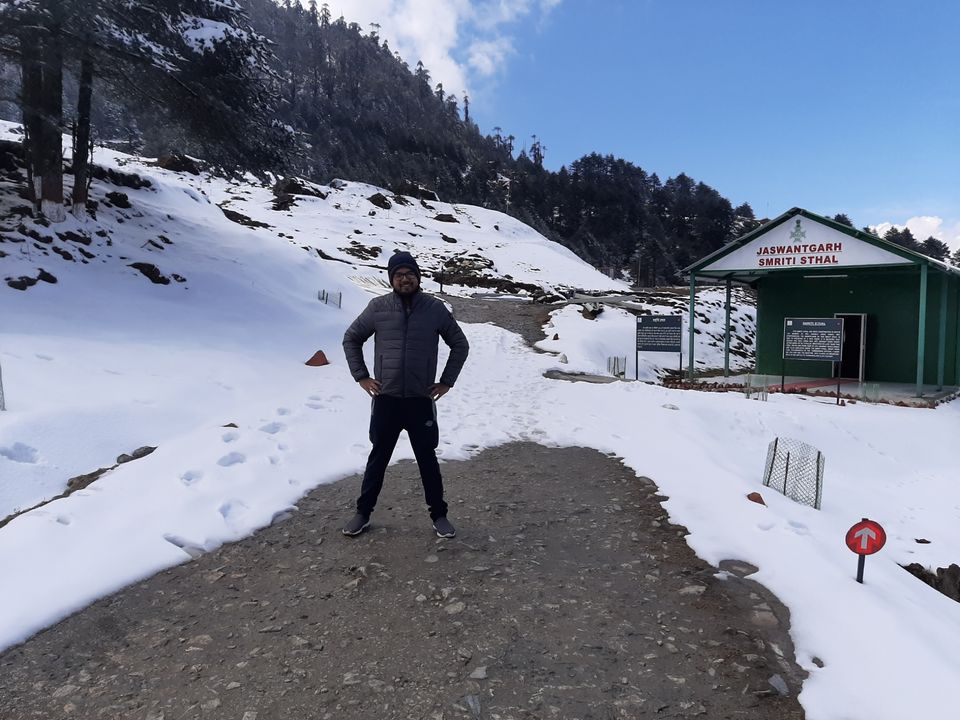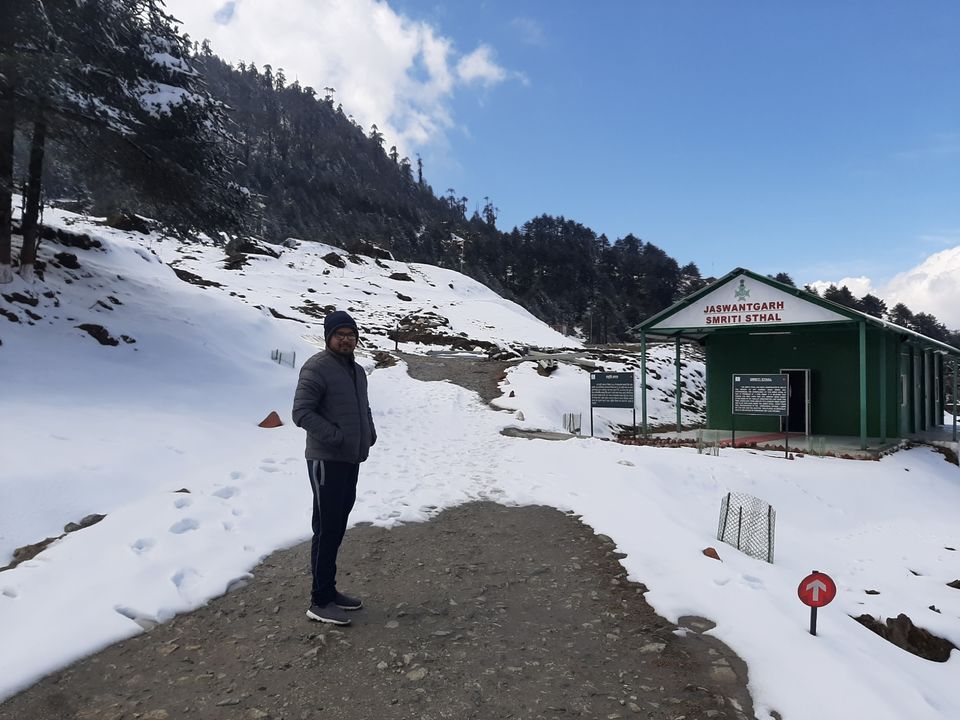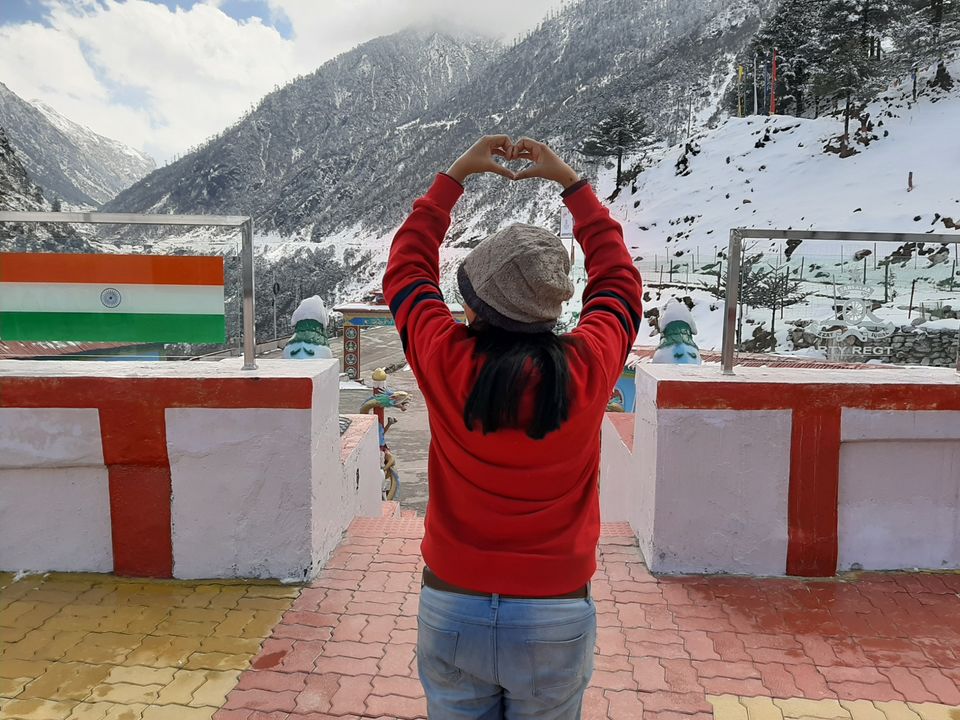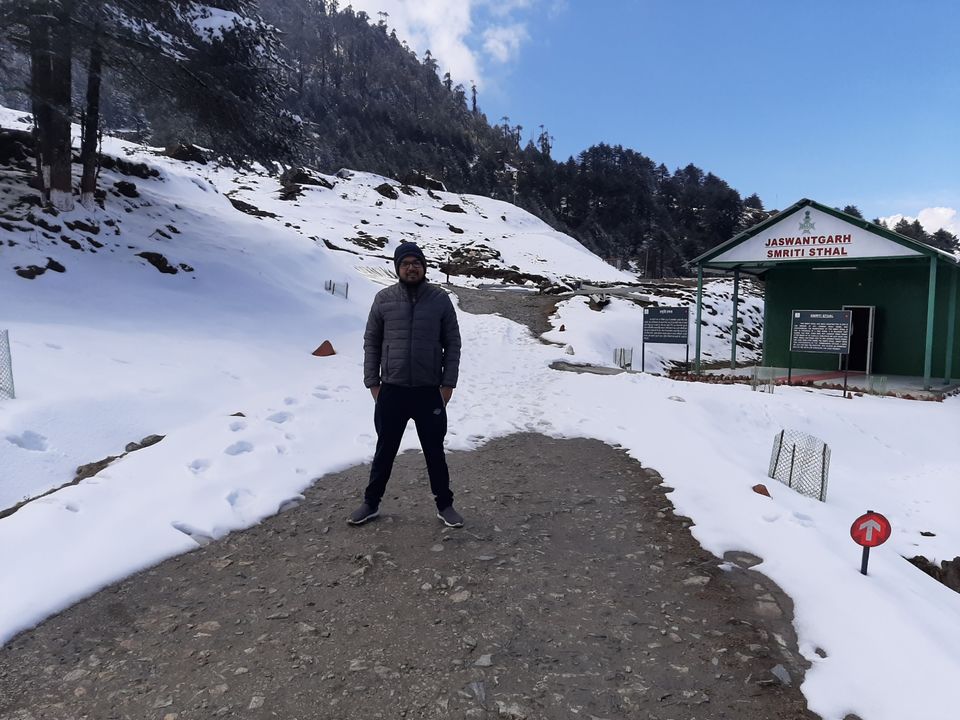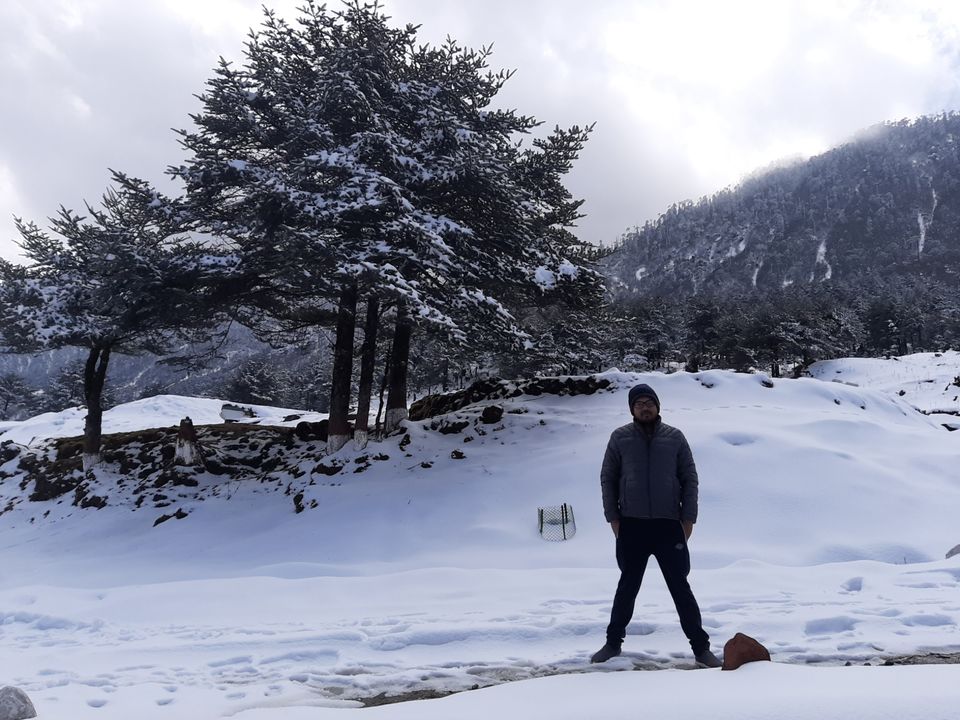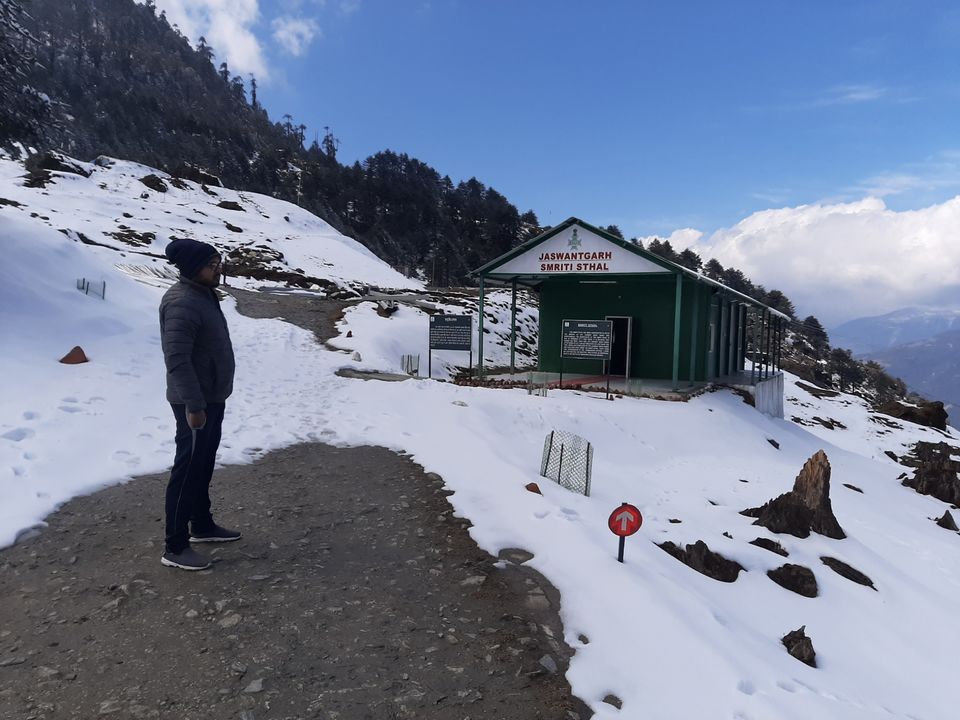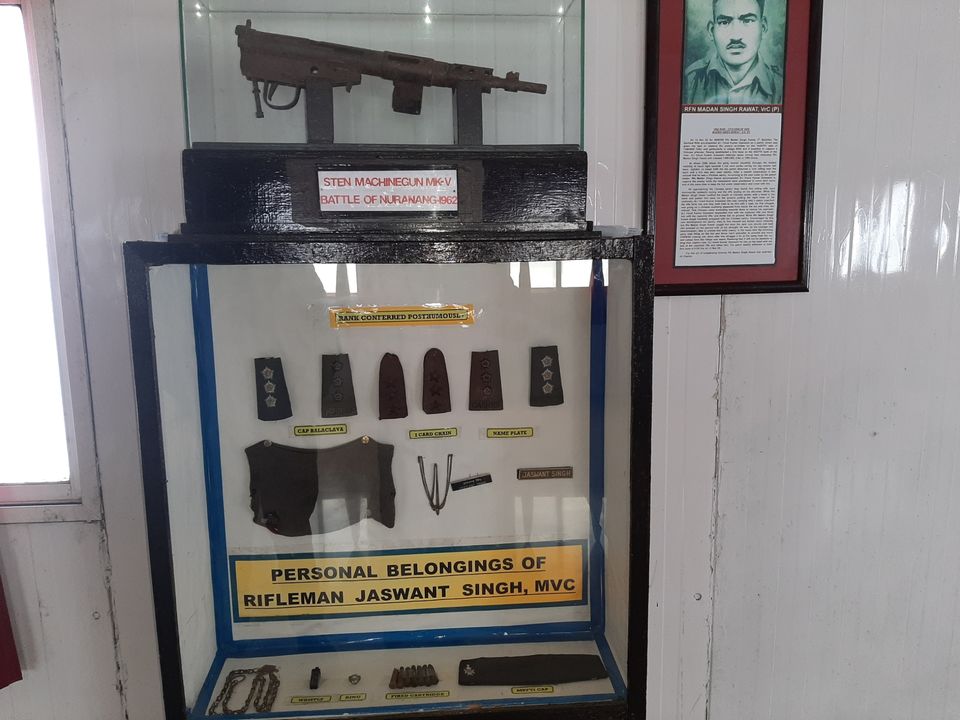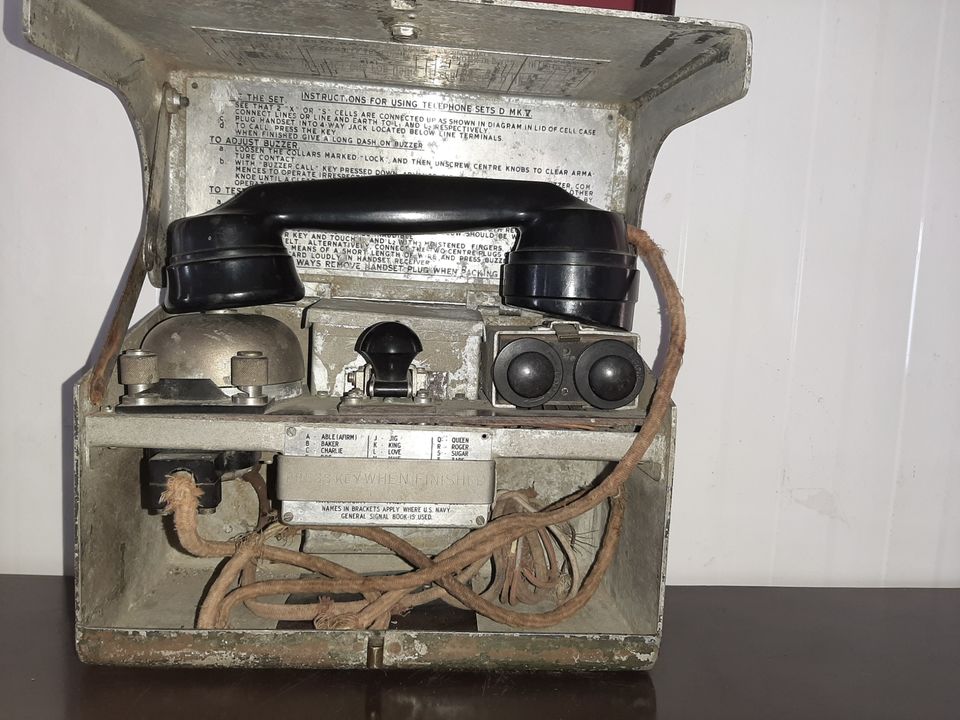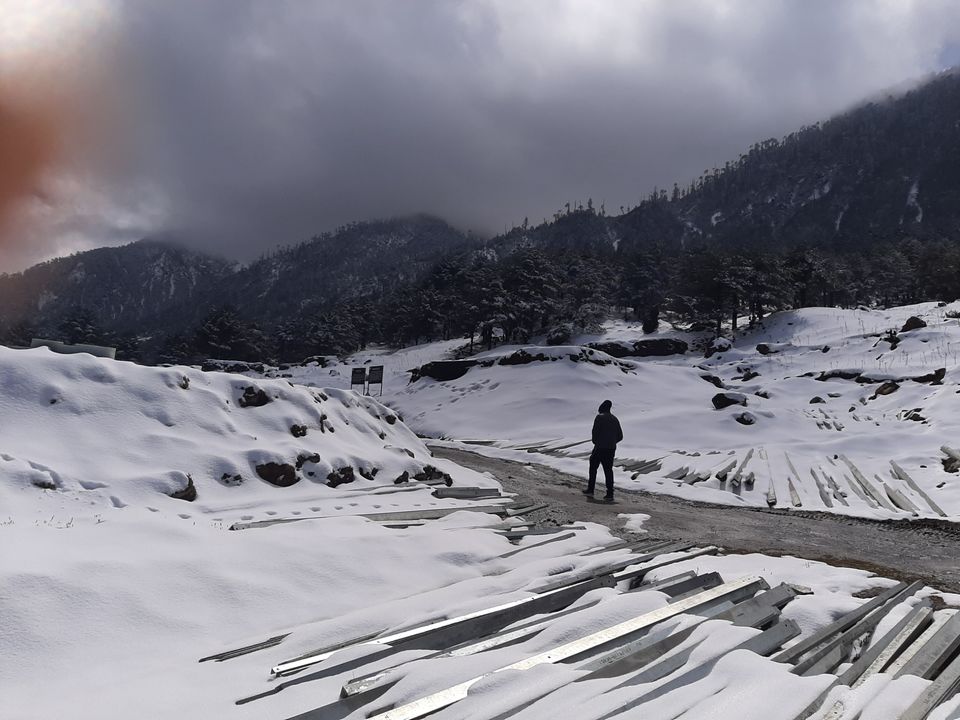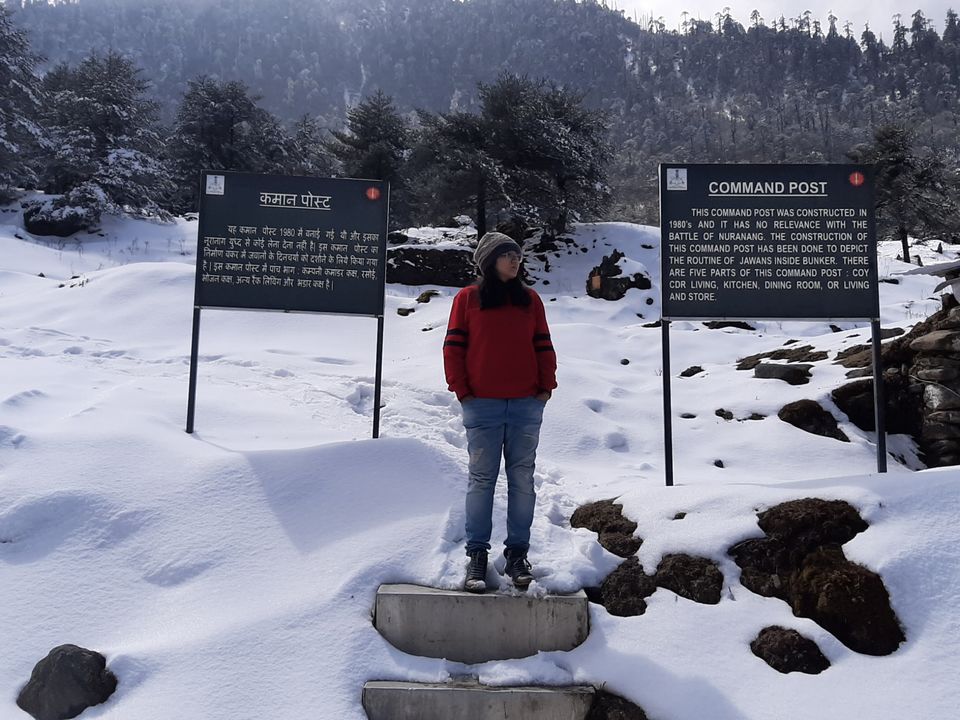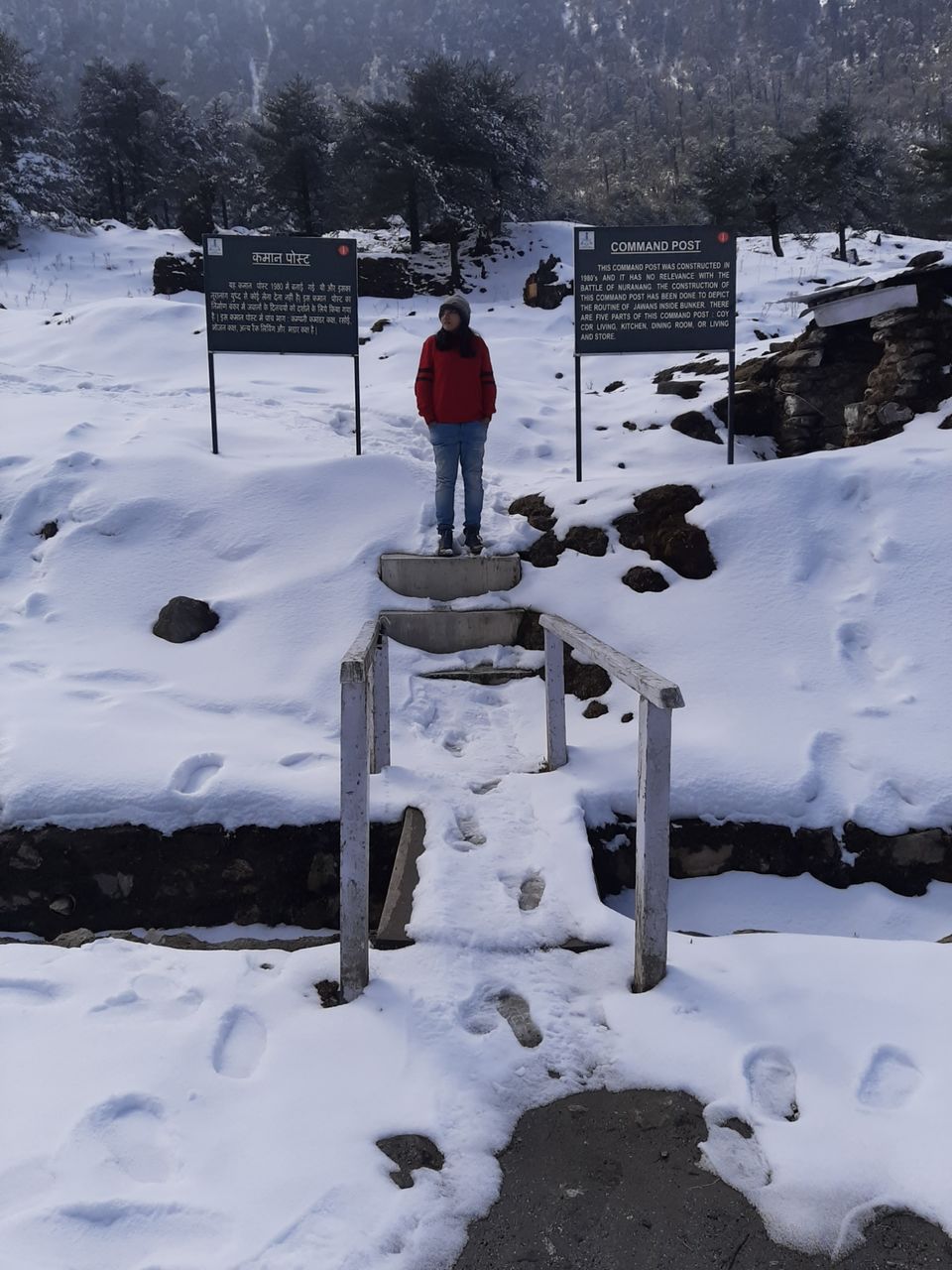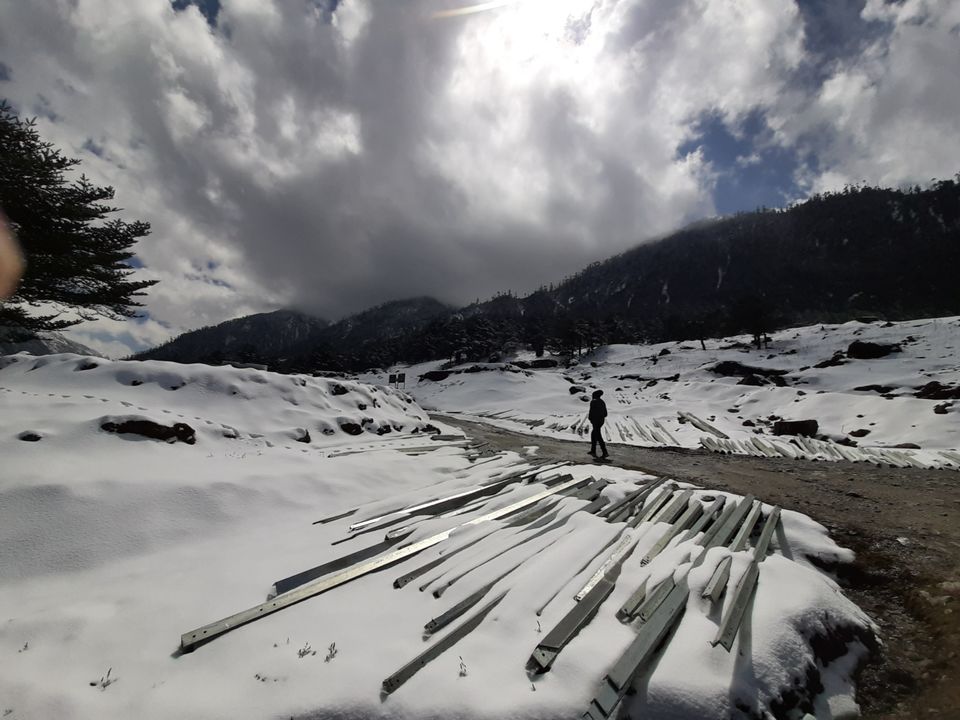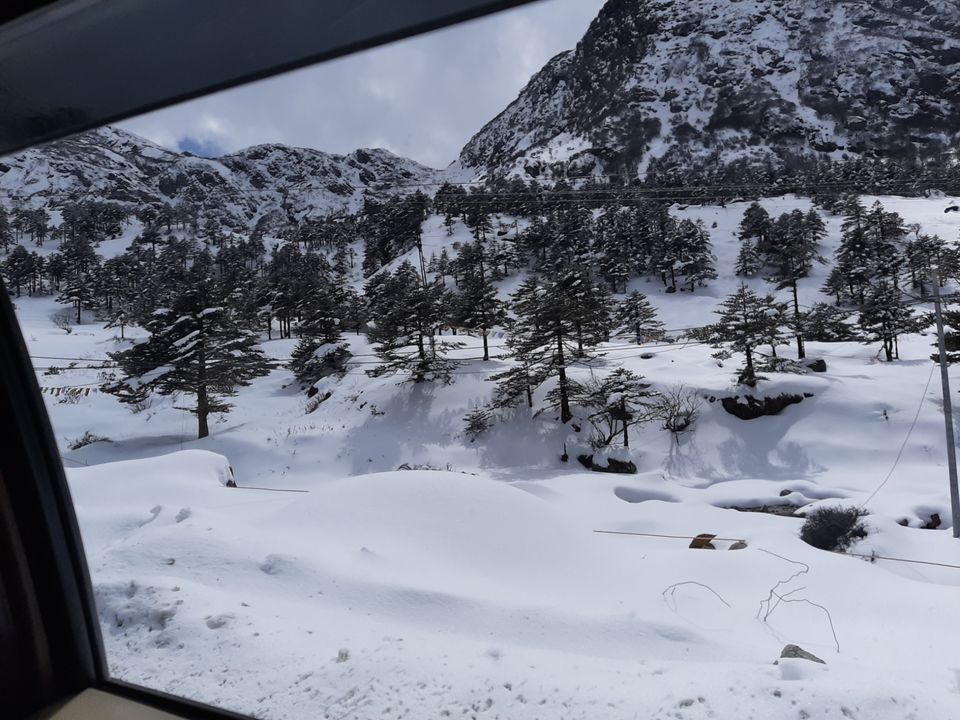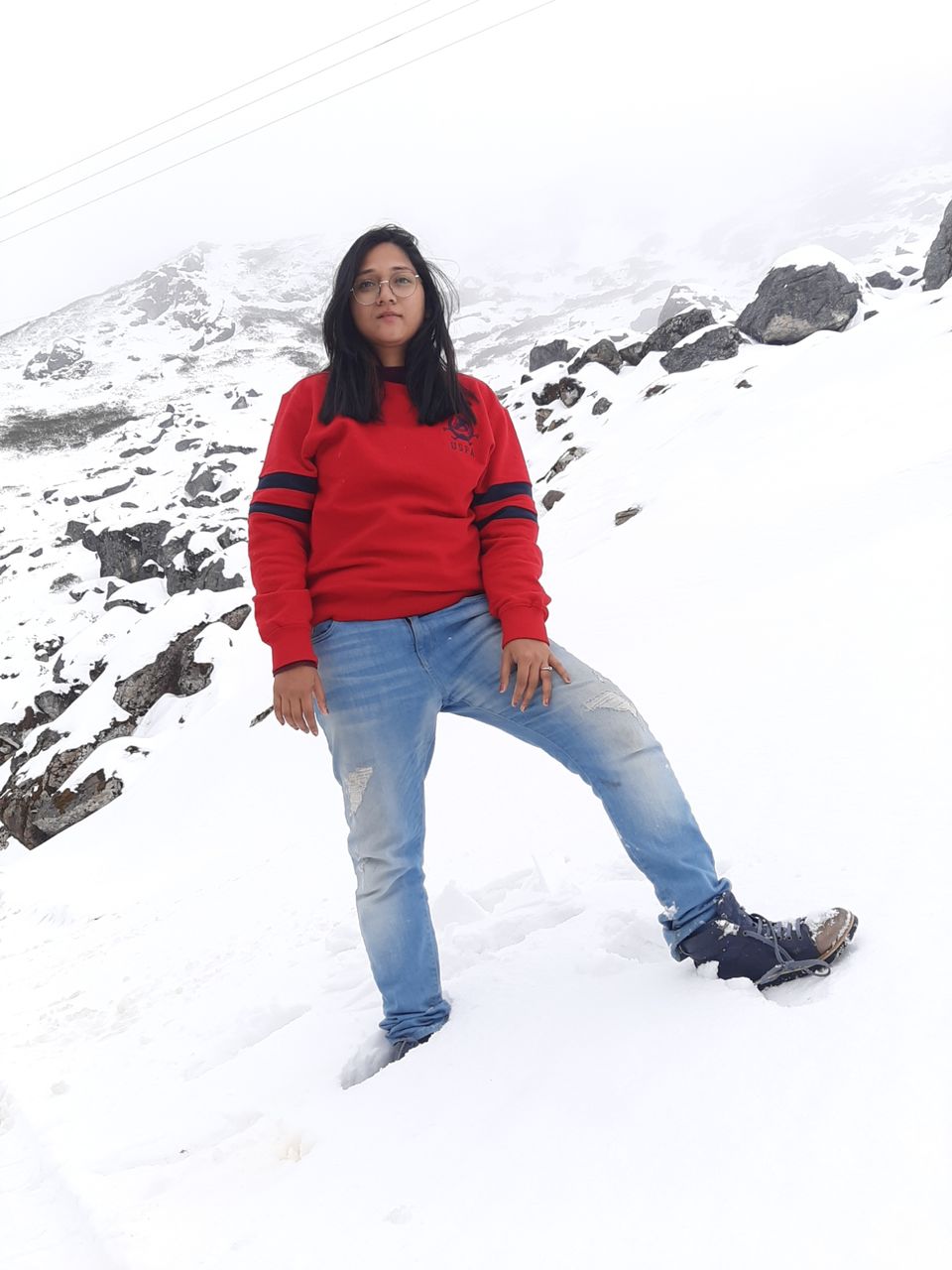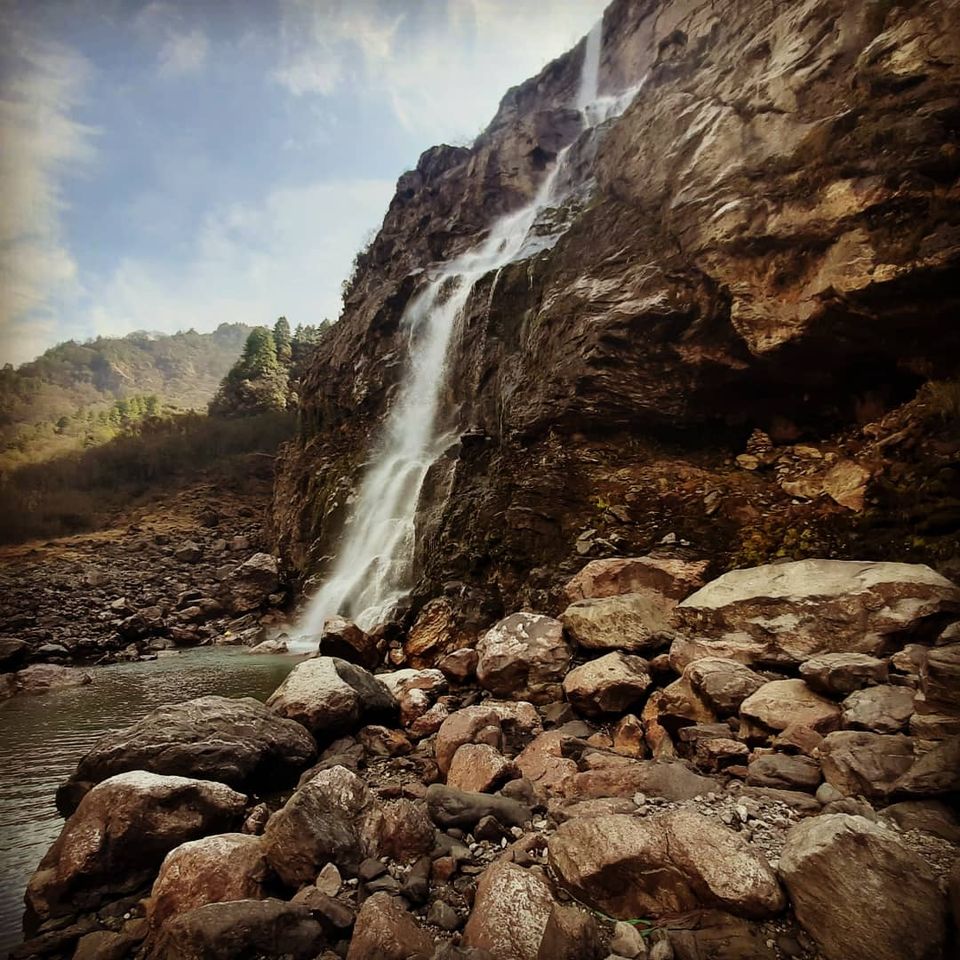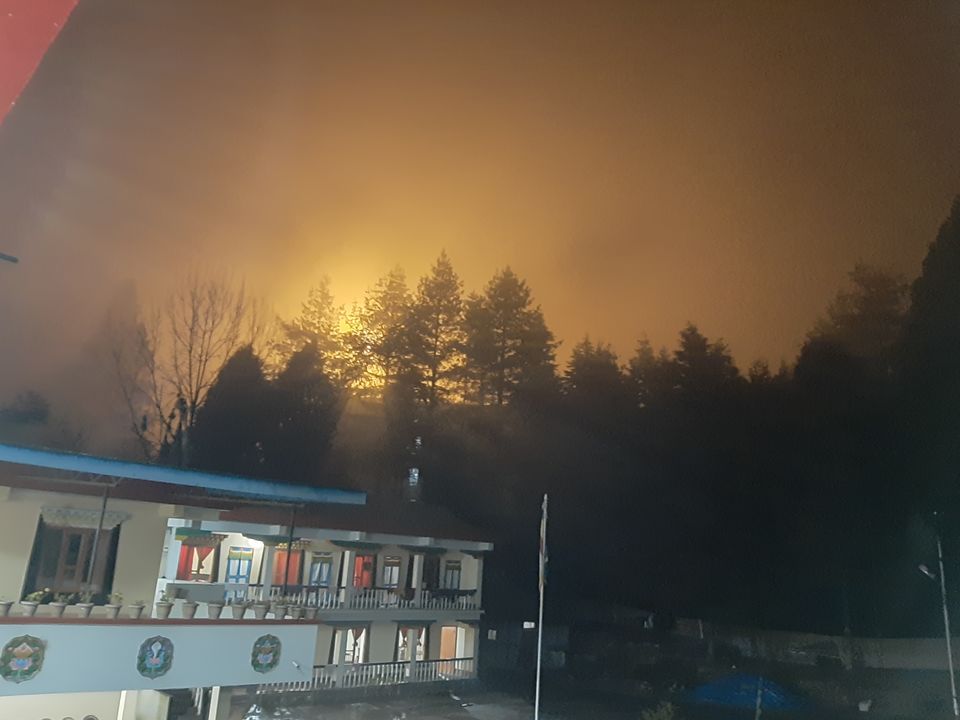 From bomdila we started for kaziranga via bhalulpong....and the road was very very bad.... it would take atleast 5 years more for it to get ready so better take the longer route via bhairakunda.. we reached kaziranga around 7pm took rest at our resort.. tesco resort... and went for the safari next day.. throughout the route view was so satisfying and beautiful that it did not let us feel the toll of journey.. i agree it can get tiring by road to reach tawang.. but its worth it.. we did not take elephant ride at kaziranga because elephant rides are available only at early morning around 6.. and we were not able to wake up so early after that tiring trip... we took a jeep safari which was for 2 hrs and saw 6 rhinos, lots deers, elephants, hornbill, monkeys, and many other birds and animals... no tiger sadly😫.. we saw many teagardens too..we left for guwahati airport the same day