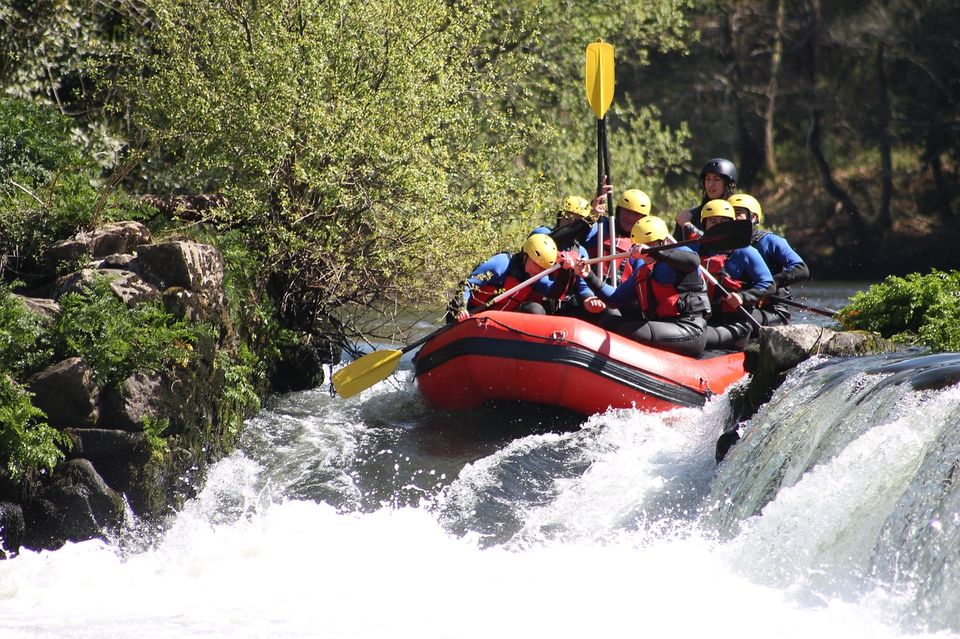 I've been a nature lover for as long as I can remember. The outdoors inspire me like nothing else and I am the happiest when I'm surrounded by chirping birds, gushing rivers and the green outdoors. This is the precise reason that I am always on the lookout for travel options that put me amidst natural surroundings. So, when I discovered this beautiful camp on the banks of River Kundalika in Kolad, Maharashtra, I was elated.
Flowing through the stunning Sahyadri mountain range, the river creates the perfect setting for a host of adventure activities. And it is the only place in Maharashtra where you can try your hand at white water rafting.
Ideal for
Kundalika Rafting Camp – A Nature Trails Resort is the perfect place for adventure junkies and nature lovers. Rafting isn't the only activity that you can indulge in here. There's also rock climbing, rappelling, valley crossing and kayaking. It is the ideal weekend getaway from Mumbai, Pune and Lonavala, each of which is located within a 100km of the property.
About the property
Located in Kamath Village, Kolad, Kundalika Rafting Camp is a massive set-up spread across a two-acre campus, surrounded by lush green forests on all sides and the river just a short trek away.
The campsite is located on the banks of the Kundalika River and boasts of 20, fully air-conditioned luxury tents that are equipped with attached bathrooms, and private seating areas. The interiors are minimalistic and clean and perfect for the setting.
The resort also offers two other types of accommodation – super-deluxe tents and river-view cabins. These tents are bigger and more isolated than the luxury tents and a better option for those looking for a more private experience. The river-view cabins undoubtedly have the best view on the campsite and also offer a more private experience. There's also a restaurant on site that functions throughout the day.
You also have the option of pitching your own tent. All you need is prior permission and the equipment.
Cost
The price for the tents as well as the villas starts at ₹4,500 per night, inclusive of all meals. Adventure and entertainment activities are available on-site at an additional cost.
Food
The onsite restaurant offers buffet meals for breakfast, lunch and dinner, along with a spread for evening snacks. The meals are simple and prepared in a home-cooked style. The breakfast has a continental menu, while you will find staple, Indian-style dishes for lunch and dinner such as dal, vegetables, chicken/fish curry along with rice and chapati. The restaurant also offers a barbecue option on request. You can get it set up during the evenings.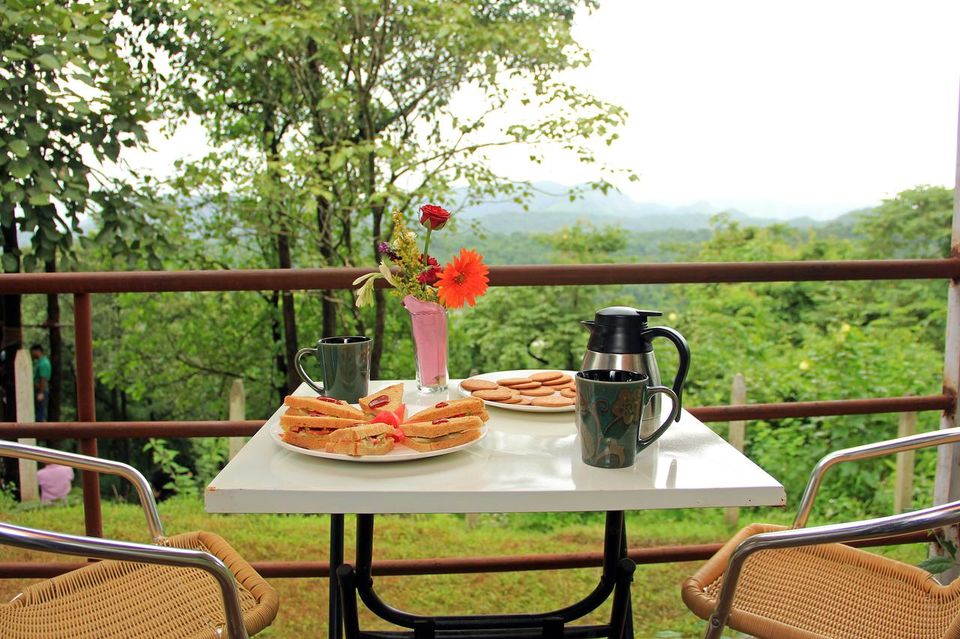 How to get here
Kolad, where Kundalika Rafting Camp is located, is well connected with other places in Maharashtra as well as the rest of the country.
By Air: The closest airport is Pune International Airport, which is 71km from Kolad. You can also take a flight to Mumbai's Chhatrapati Shivaji Airport, which is about 81 km from here. From here, you will have to hire a taxi to take you to the camp in Kolad.
By Train: There is a railway station in Kolad that is well-connected to the rest of Maharashtra. However, if you're travelling from states in the north or the south , chances are that you will not find a direct train to Kolad. The best option is to take a train or flight to Mumbai or Pune and then take a train from there to Kolad. Once you reach Kolad, you can take local transport to the camp or request for a pickup.
By Road: Kolad is located to the south of Panvel, just off NH17 that goes to Goa. If you want to get here by road, the best option is to drive your own vehicle or get a car on hire from Mumbai. There is no direct bus from Mumbai to Kolad, you will have to change in Vashi.
What to do here and around the property
Kundalika Rafting Camp is one of the most popular spots in Maharashtra for white-water rafting. The resort provides trained instructors and proper equipment to ensure safety of its guests. Besides rafting, you can also try other adventure activities such as kayaking, flying fox and rappelling. If you're the kind who likes to spend some quiet time amidst nature, you can also go hiking on a nature trail. With a rich variety of flora and over 20 species of birds and animals inhabiting the area, you're in for a treat.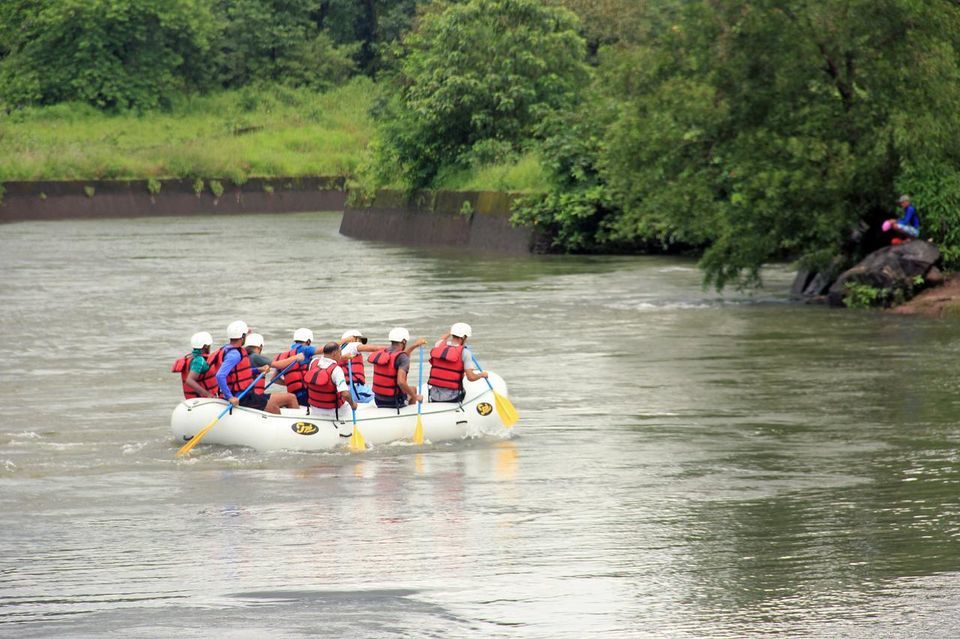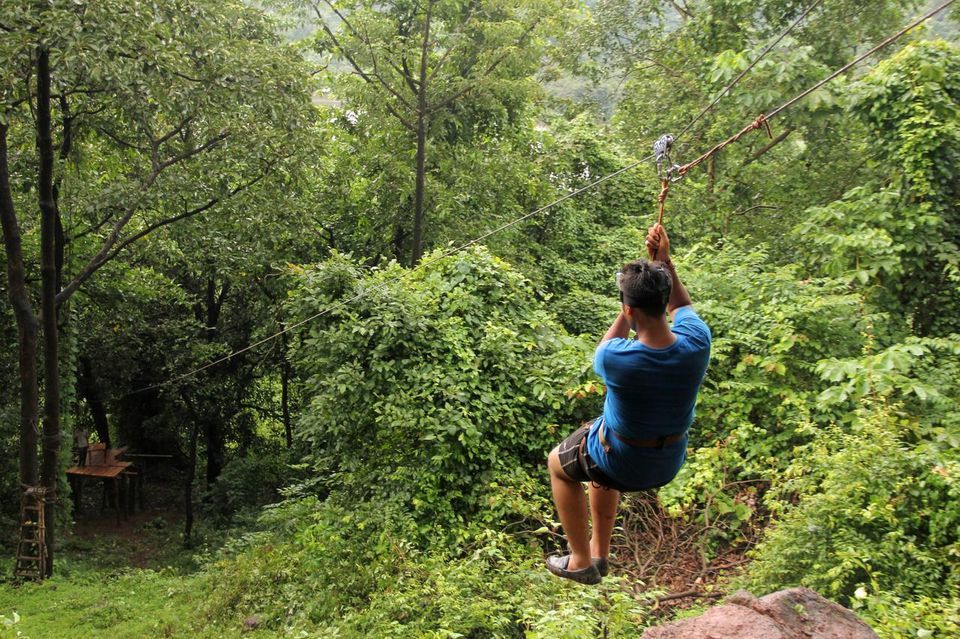 What kind of a traveller are you? Do you prefer to stay in luxury hotels or nature resorts? Share your experience with the community and help other travellers grow.