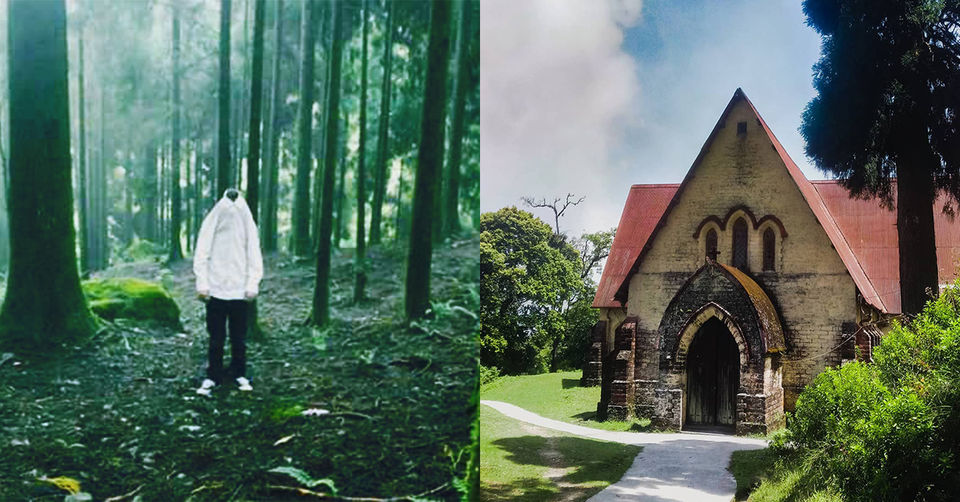 Right from the infamous Bhangarh Fort in Rajasthan to Mumbai's Mukesh Mills, India has many a spots that are infamous for being haunted. However, what you might not know is that when it comes to the spook factor, a sleepy hill town in West Bengal takes things to a whole new level. Dig deeper into the stories of Kurseong, a small hill station in Darjeeling district and you'll realise there's actually a lot more to this place that meets the eye.
One particular part of Kurseong, Dow Hill is particularly considered to be at the centre of it all and has stories of haunted buildings, mysterious forests and even a headless ghost! Such is the vibe of this place that it is now referred to as India's most haunted hill station and we bet you didn't know about it at all!
Tell me more about Dow Hill!
Located at a distance of just 30km from Darjeeling, Kurseong's Dow Hill comes across as a peaceful hamlet at first sight. However, as you go beyond its picturesque surroundings, Dow Hill is simply the stuff nightmares are made of. The small hillock, for years, has had exceptionally high paranormal activity, enough to get it the title of India's most haunted hill station. If that isn't enough to spook you out, Dow Hill also has a road named, wait for it, the Death Road!
The story of Death Road's headless boy
If there's one legend that locals as well as tourists fear the most, it has to be that of the headless boy. There have been numerous accounts of people claiming to have seen a headless figure walk on the stretch that connects the Dow Hill Road to the Forest Office, also known as Death Road. People have gone to the extent of saying that within no time, the ghost of this unknown headless boy just disappears into the dense forest!
Tales of the mysterious woods
Thrill seekers as well as locals have made several attempts to venture into into Dow Hill's mysterious forests and the results have been terrifying, to say the least. Locals claim that there is always a feeling of constantly being watched over as soon as one goes deep into the woods. Some people also noticed a 'horrific red eye' staring right into their eyes before vanishing in a flash. Not just that, there is also said to be a certain ghost of a woman dressed in grey who wanders about in this forest. Such is the air of Dow Hill that a lot of visitors are said to have lost their mental balance and gone to the extent of killing themselves later!
Dow Hill's infamous haunted school
Though Dow Hill is scarcely inhabited, it happens to house a 100-year old school, the Victoria Boys High School. Much like other parts of this hillock, the school also has a reputation of being haunted. Legend has it that the high school has been at the centre of several untimely and unexplained deaths and the paranormal activities are simply a result of the same. Locals also claim to have heard boys running through the school's corridors in the winter months – a period when the school is shut for a good four months!
How to reach Dow Hill?
If all these stories haven't scared you out of you wits yet, head to Dow Hill and experience the thrill yourself! Here's how you can reach Kurseong from New Delhi:
By air: There are daily direct flights starting at ₹3,500 that connect New Delhi to Bagdogra, the nearest airport to Kurseong. Dow Hill is located at a distance of 50km from the airport which can be covered in an hour and a half in a local cab.
By train: Alternatively, one can also take a train from New Delhi to get to New Jalpaiguri in about 24 hours. Dow Hill is 42km from the railway station, a distance that can be covered in one hour and fifteen minutes in a local cab.
Ever explored a destination that quite literally gave you goosebumps? Write in here to share your experiences with the Tripoto Community! Don't forget to check out Tripoto's YouTube channel for some of the best travel videos from all over the world.