Mumbai, often known as the 'City of Dreams' has many travellers visiting from across the globe. Mumbai has its own charm and that brings in people from several parts of the world to this beautiful and pulsating city. It is said that Mumbai formerly known as Bombay has always been the dream city for many to start off their career. From education to jobs and from tourist spots to serene beaches, Mumbai has it all within the jam of 7 islands. Here's a little guide for you to choose your favourite Hotels in Mumbai.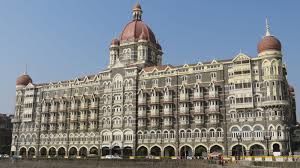 If you are looking for a royal and the best stay in Mumbai, this place is your thing. The Taj Mahal Palace has ravishing unique rooms and suites that offer you the scenic view of Gateway of India and the beautiful Arabian Sea. Apart from the view, the butler service, convenient check-in/check-out timings, free airport pick-up ad drop, and complimentary breakfast meals gives this place a huge thumbs up!
2. The Trident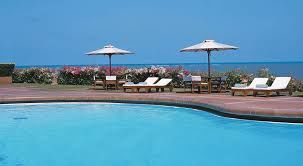 All the rooms in this hotel come with I-pod connectivity, DVD players and 24/7 valet! The most commendable thing about this hotel is the very trained staff. If you plan to head out for a meeting and you cannot take your child along, don't you worry! Trident has special baby-sitters who will take good care of your kids in your absence.
3. The Four Seasons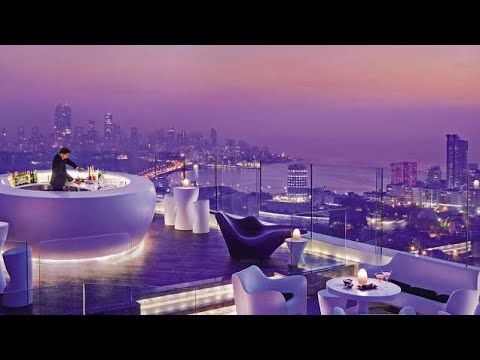 You talk about luxury and the first name popping up in our minds will be Four Seasons! With the highest bar lounge in Mumbai, Four Seasons effortlessly is one the finest hotels in this city. The fabulous club and soothing spa centre will keep your soul in air.
4. Grand Hyatt

A sprawling 10-acre complex in Mumbai? Right from luxurious suites to meeting halls, this place has everything you have been looking for. Food is love, Food is life; they say. The Celini restaurant will serve you the tastiest Margherita by Chef Alessandro Persico. Spa and club is everywhere, but have you had a haircut in a hotel? Here's the right time to book a seat at the sleek salon by celebrity hair-stylist Christian Georgio.
5. Hotel Marine Plaza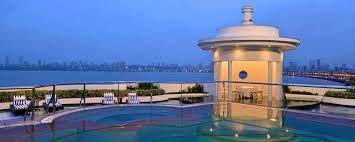 Mesmerizing sea-view, lights by the bay and beautiful flower decorated along the pool terrace; sounds dream like? If you wish to see Mumbai from one place, this one's your pick. Enjoy the Queen's Necklace view sitting in your room with a cup of hot chocolate at night. Yes, that's what we all strive for. Peace and beauty altogether!