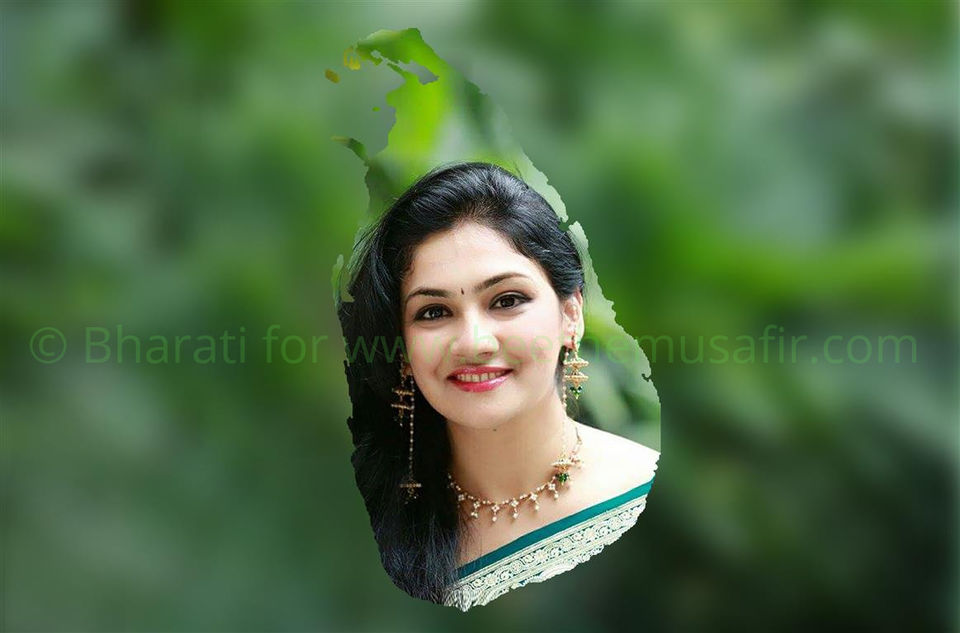 From my personal experiences I have prepared a list of things, which I feel is important for an Indian traveler who is planning to visit Sri Lanka. These tips will make travel easy and save money.
FLIGHTS:
1. Flights to Colombo are available from Mumbai, Delhi, Chennai, Bangalore, Kolkata, Hyderabad, Kochi, Madurai and elsewhere.
2. Booking a flight 4 months before the trip will save around INR10,000/-
3. Varanasi- Colombo direct flights will be in operation soon.
4. Madurai in Tamil Nadu is the nearest airport from Colombo, thus, tickets are cheapest from Madurai.
5. One can save by taking a train to Madurai and then a flight to Colombo.
VISA:
1. Electronic VISA (ETA) facility is available for Indians. It is a simple process. You have to fill out an online form and provide details of passport, purpose, and to-and-fro tickets.
2. There are separate fee for travelers, businessmen, journalists, diplomats, students etc. Details are available on their website.

3. ETA is a quick process. After online payment, you get VISA on your email within 24 hours.
4. Apply for VISA at least a week before travel dates.

5. Keep 2-3 copies of VISA with you, in print and in soft copies.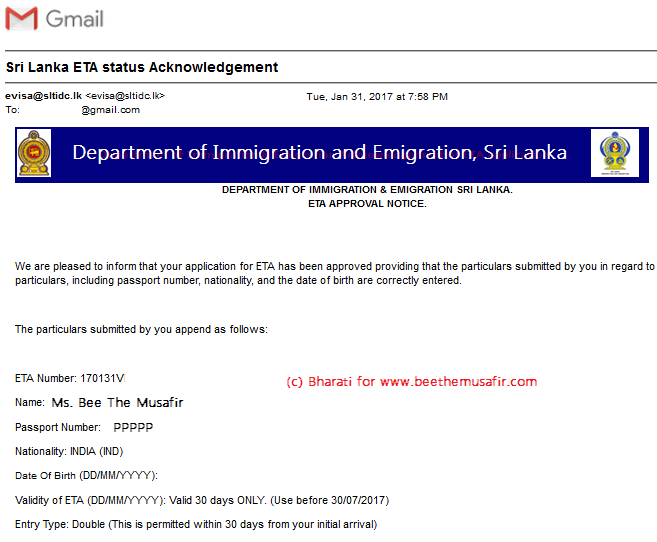 CURRENCY:
1. Exchange rate: INR 1 = LKR 2.38, i.e. INR1000 = 2384 (as on July 22, 2017). Check the existing rates here.

2. Indian Rupees (INR) can be converted to Sri Lankan Rupees (LKR) at Colombo airport outlets at nominal charges.
3. INR does not work in Sri Lanka as it does in Nepal.
CASH:
1. Keep a minimum of LKR 10,000 cash handy always.
2. Chances are that you may end up spending more than estimated. Keep buffer cash with you.
3. Currency denominations that you will be using will be mostly the higher ones, i.e. LKR 2000 or LRK 5000.
4. While coming back, you may keep a few lower denomination LKR currency notes as souvenir; but don't forget to get it exchanged to INR or USD at Colombo or Mumbai Airport.
ATMs:
1. Multi-currency ATMs are available in Sri Lankan city/town areas.
LOCAL SIM CARD:
1. Local SIM cards are available at the airport. It cost me LKR 800 in February 2017.
2. You can ask your Sri Lankan friend or tour coordinator or hotel manager to buy a temporary SIM for you. It will cost you less than LKR 100.
INTERNET:
1. Wi-fi is available in most of the hotels/cafes.
2. If you buy a SIM card, you may get free data/talktime.
3. "Dialog" and "Airtel" are two good companies in Sri Lanka.
LANGUAGE:
1. Majority of Sri Lankans speak Sinhalese.
2. Tamil is also spoken (it is second language in schools).
3. English is spoken and understood by a few, mostly in the urban areas or youth.
4. Hand gesture is always at rescue :)
5. Signboards, tickets, bills are in English.
HOTELS:
1. Sri Lanka, being a touristy country, has ample of hotels ranging from cheap to budget to star categories.
2. Search the best one from online websites.
3. For saving on money, one should look out for budget homestays or hostels/dormitories.
4. Do bargain on rates quoted on websites.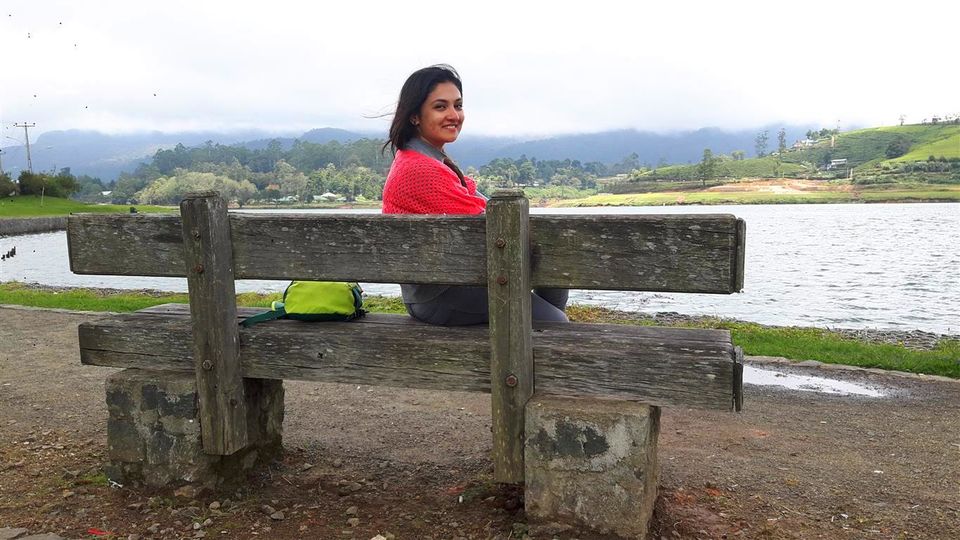 FOOD:
1. This is important! Food is COSTLY in Sri Lanka.
2. In my 10-day stay, I had to shell out hard on food. A simple morning breakfast may cost you LKR440 to LKR600. Keep good amount of cash for food.

3. You may request your accommodation manager to send the menu card on email so that you get an idea as to how much you will spend on food.
4. Variety of food: A wide variety of food is available in Sri Lanka, which is similar to Indian food, but, of course, with a different taste and flavor.
LOCAL TRANSPORTATION:
BUSES:
1. Travel in government buses is cheap.
2. Example: If a 100 km car/taxi travel will cost you LKR1000, the same travel in a bus will cost you Rs. 10!!
TRAIN:
1. Do study the railway map of Sri Lanka before you embark upon journey and try to include train travel for faster and affordable movements.
2. Class train services like Expo rail and Rajdhani train are available.
3. Advance online booking of train tickets is advisable. It will save you huge! I traveled from Ella to Colombo in class train @ LKR4000 (including coffee and lunch). The same would cost me LKR20,000/- (excluding food) if I hired a private car.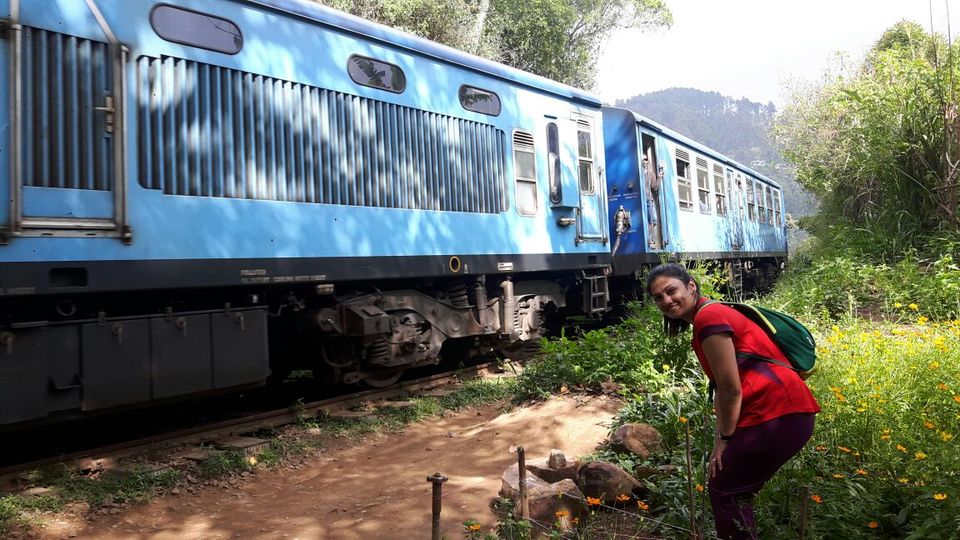 TAXI/CABS:
1. Online/radio cab service is available in Sri Lanka.

2. Kangaroo cabs service is so far the best that I have heard and experienced. Their websites has an option to calculate cost of travel.
3. PRIVATE CABS: Available. You will have to bargain on whatever is quoted. Do calculate distance vs rate on Kangaroo cabs website to get an idea.
TUK-TUK:
1. The autorickshaws in Sri Lanka are called tuk-tuk.
2. Their rates may vary according to places.
3. They are anytime affordable than cabs.
PEOPLE:
1. People are friendly and cooperative. Read my experience– In praise of people of Sri Lanka.
SHOPPING:
1. You may go for shopping in Colombo and other places.
2. Do buy Sri Lankan tea of good quality and flavor.
3. Read – Exploring the tea trail of Sri Lanka.
ENTRY FEES:
1. Indians are marked as "foreign nationals" and are charged as per the fee charged for foreign tourists at entries of museums/gardens/parks. Keep cash ready :)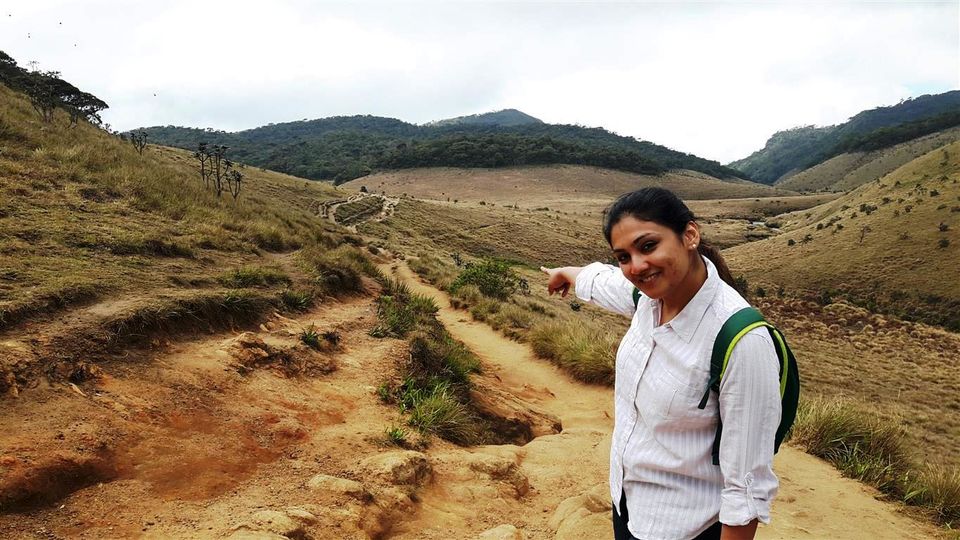 RISKS AND CARE:
1. Take care of your safety, your cash and valuables, and documents like passport.

2. Write down important contacts including that of Indian Embassy, local police station, hotel and local contact in your diary. Mug up one at least one number.

3. Be careful at secluded places. Though I didn't have any bad experience, but it is always better to be safe.
BEST SEASON TO VISIT:
1. All except for rainy season.
VACCINATIONS:
1. None mandatory for Indian tourists.
PLACES TO VISIT:
Sri Lanka has a remarkable variety of places to offer. The small island is a traveler's delight. From beautiful beaches to lofty mountains; from hill stations to places of pilgrimage, heritage sites to wildlife reserves... Sri Lanka has got everything except for snow!! Do read travel blogs for better planning.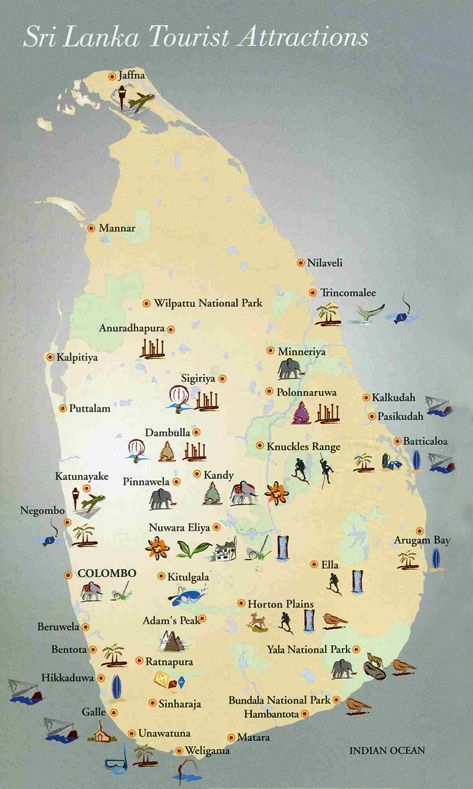 This article was written on July 23, 2017. Follow author on Facebook
Further reading:
A walk through Horton Plains, Sri Lanka - click here

Ella, Sri Lanka - adventure and peace guaranteed! - click here

Exploring Tea Trail of Sri Lanka - click here