'Chai'yya 'Chai'yya in the tea gardens of Nuwara Eliya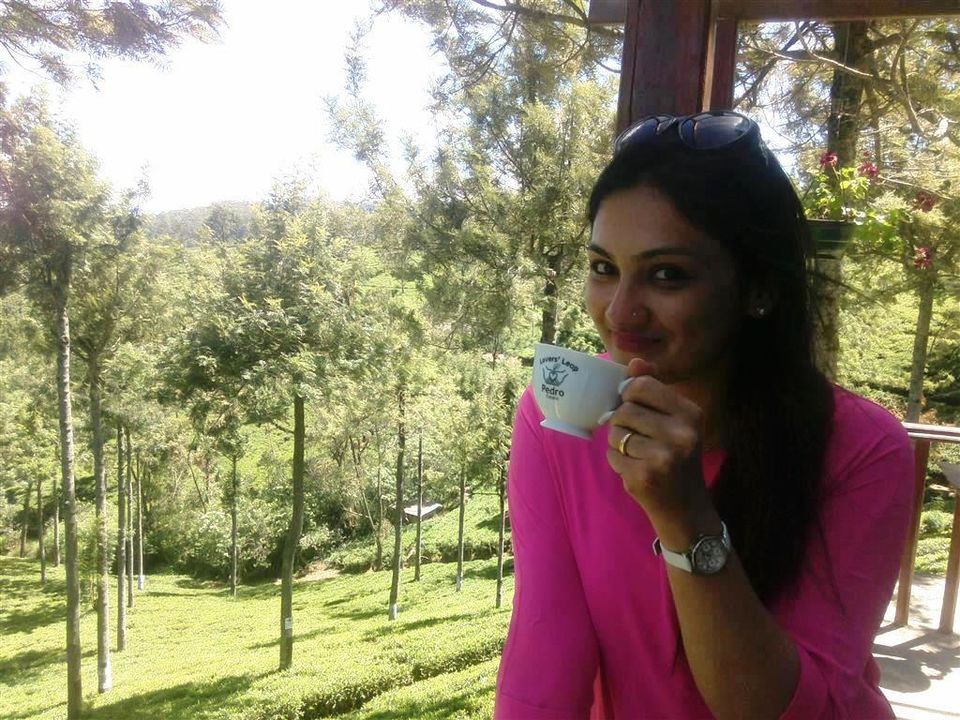 Blood group T+ve :) I'm a known tea addict!
In my ten-day Sri Lanka itinerary, I had boldly underscored the tea gardens and tea factories of Nuwara Eliya, a beautiful city where I spent three unforgettable days. The hill city is considered to be the most important location for tea production in Sri Lanka. I visited three tea factories located in their respective tea estates.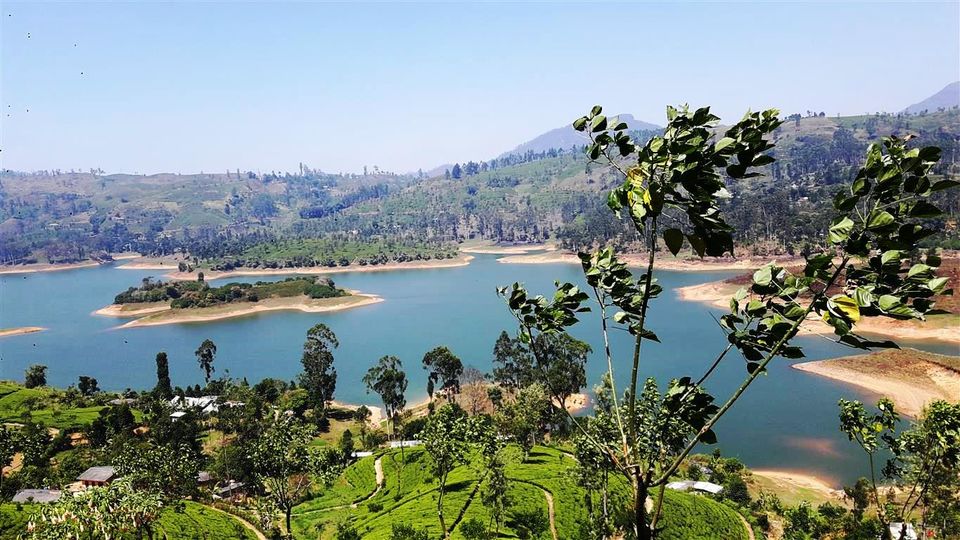 After climbing the sacred Adam's Peak (Sripada), without any delay, I started for Nuwara Eliya where I had booked a bungalow Gregory Lake Inn. Nuwara Eliya, an immensely beautiful touristy city, is located on an altitude of 6,128 feet. The high altitude keeps it cool round the year.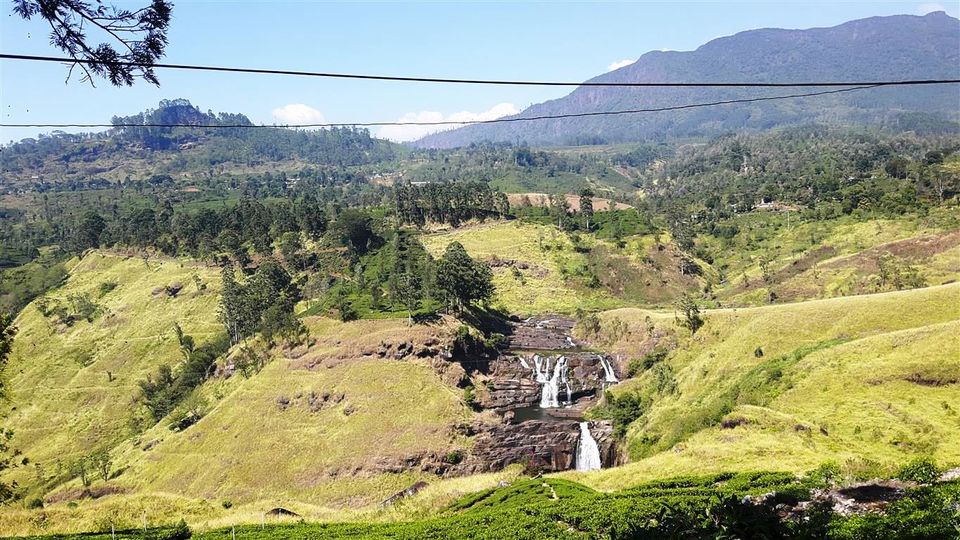 Enroute (on Hatton-Talawakele A7 Highway) there are two waterfalls – Devon Falls (approx. 100 meter high) and St. Clair's Falls (approx.. 80 meter high). These two are located close to each other and can be seen from the road. The taxi driver stops the car at a point which gives view of these two waterfalls from a distance. They are the 19th and 20th highest waterfalls in Sri Lanka respectively.
Tea lover or not, you must pay a visit to at least one or two of these factories when you are in Sri Lanka and, more precisely, in Nuwara Eliya – the top tea-growing area in the island country. I will tour you to these three tea factories, which form an integral part of Nuwara Eliya tourism circuit.
MLESNA TEA CASTLE:
Fee: Entry and walk around is free. Cafeteria charges as per bill.
Travel Quotient: A must visit place for all.
Mlesna is a local tea brand and the first to introduce the "Tea Centre" and "Tea Kiosk" concept unique to Sri Lanka. With over 3,000 varieties, Mlesna Tea probably has the widest range in the world.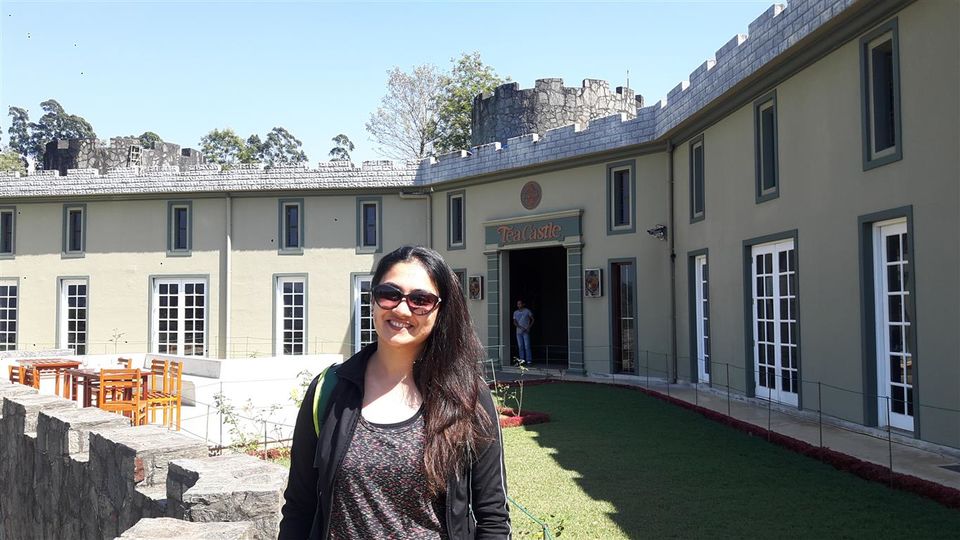 The world class tea company was established in 1983 by Mr. Anselm Perera. Company's name "Mlesna" is a mirror image of his first name Anselm. They supply tea to over 57 countries. A tourist can spend an hour looking at the antiques and checking out the brands and sipping tea in the cafeteria.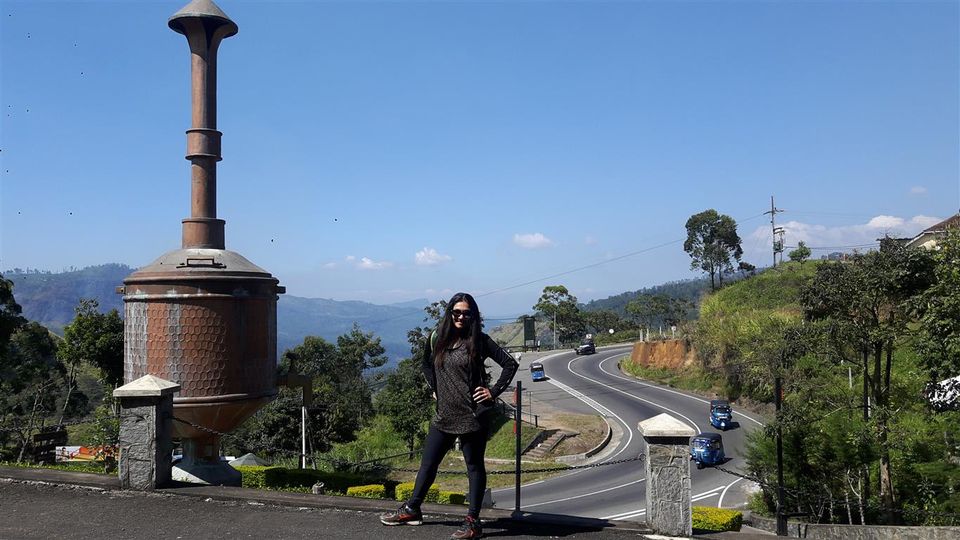 Tea was brought to Sri Lanka by James Taylor, a British citizen, with the help of Thomas Lipton, a name synonymous with tea brand and business.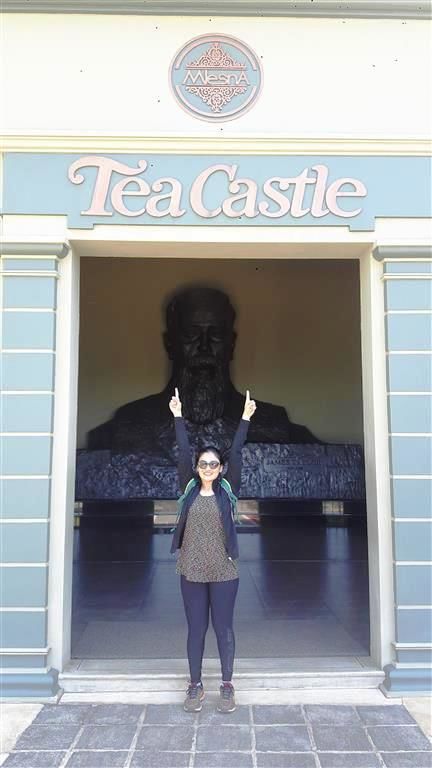 This place is perfect for photography. The Castle and the vintage articles are reminiscence of British era. One should taste a variety of teas available at their cafeteria along with snacks. Kids will love this place.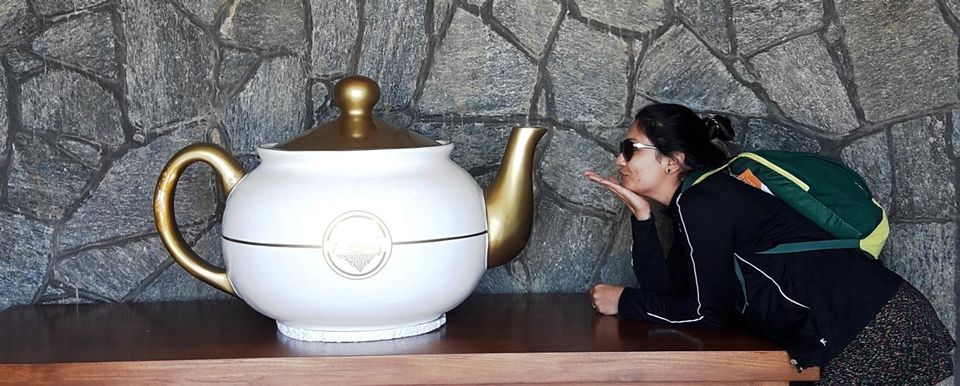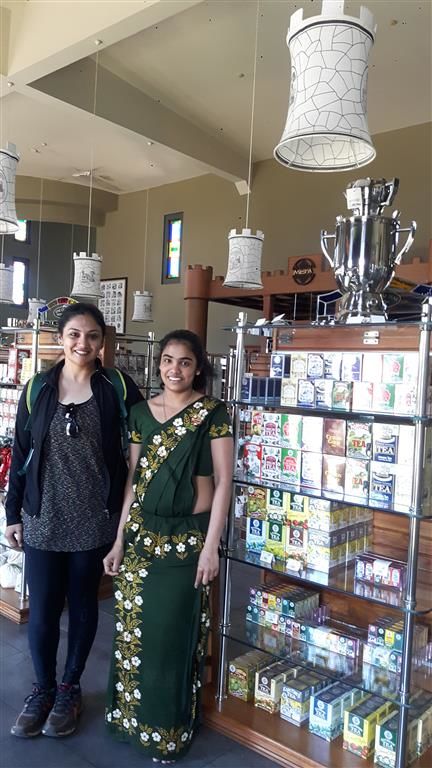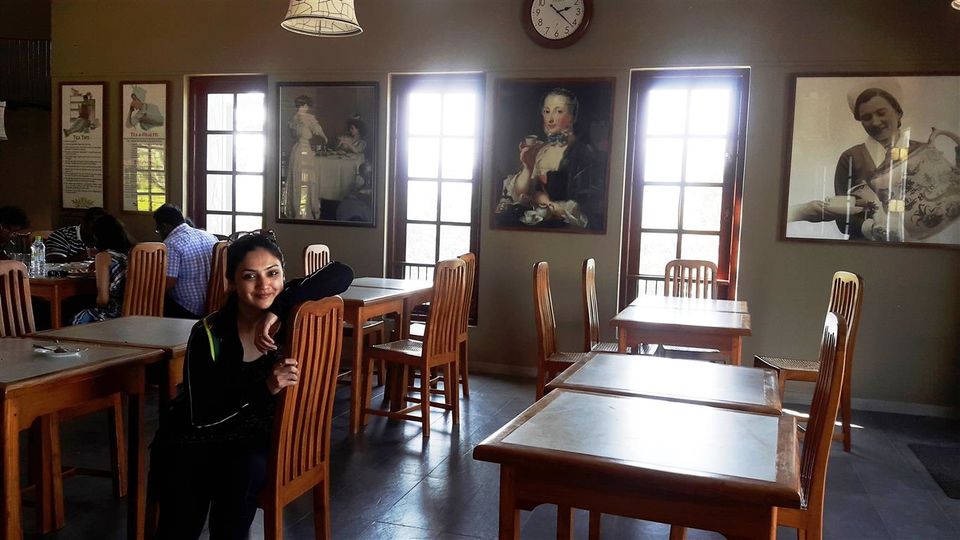 From Mlesna Tea Castle, I went to Gregory Lake Inn. Super tired by evening, I had a good sleep. The next morning, I bolted to Lover's Leap Falls and then to the Pedro Tea Estate in Nuwara Eliya.
LOVER'S LEAP PEDRO TEA ESTATE:
Fee: LKR 300 per person. This includes a cup of tea and guided tour of factory.
Travel Quotient: 10 out of 10.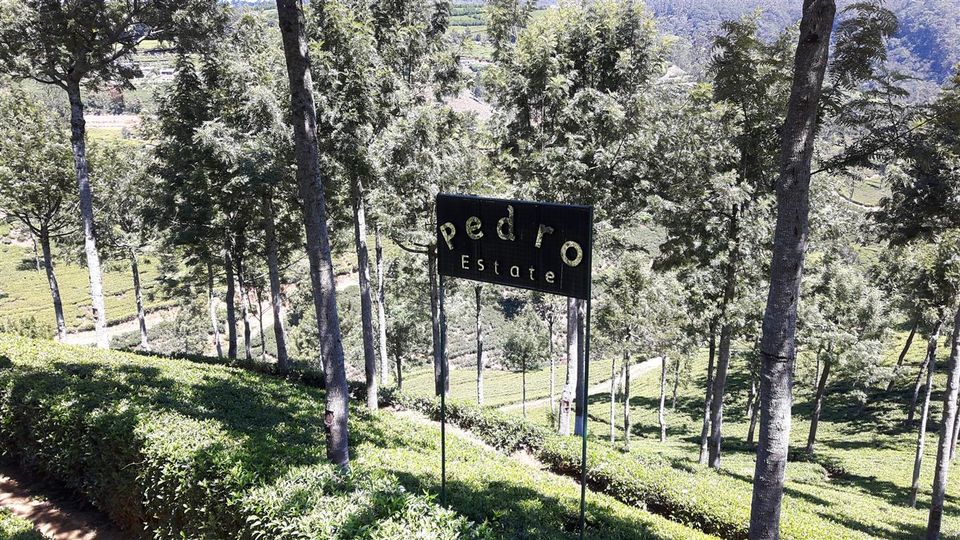 From Gregory Lake Inn, I went to Leap Pedro Tea Estate by a tuk tuk. On arrival, they welcome you at their "Ethical Tea Boutique". You are served a hot and fresh cup of tea, which you can enjoy either sitting inside or in the balcony. A variety of tea packs are up on sale here.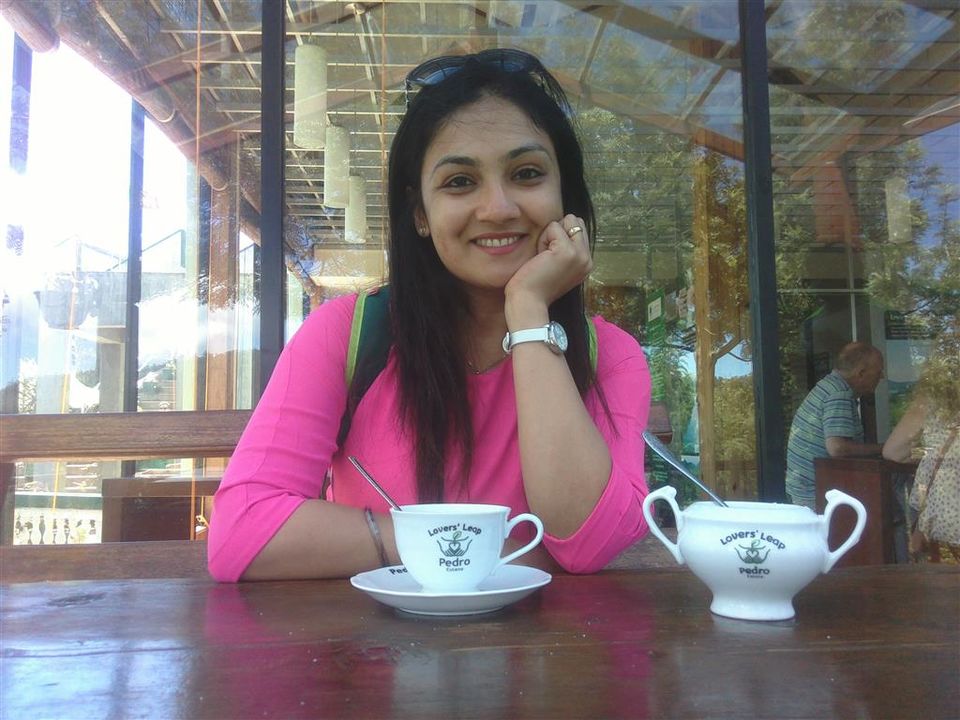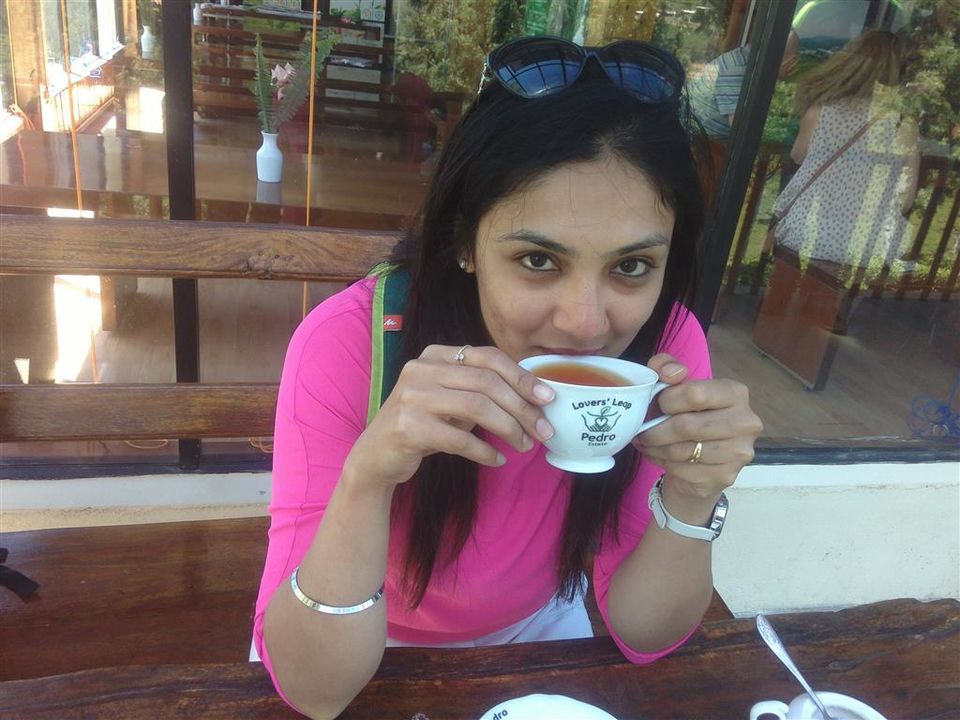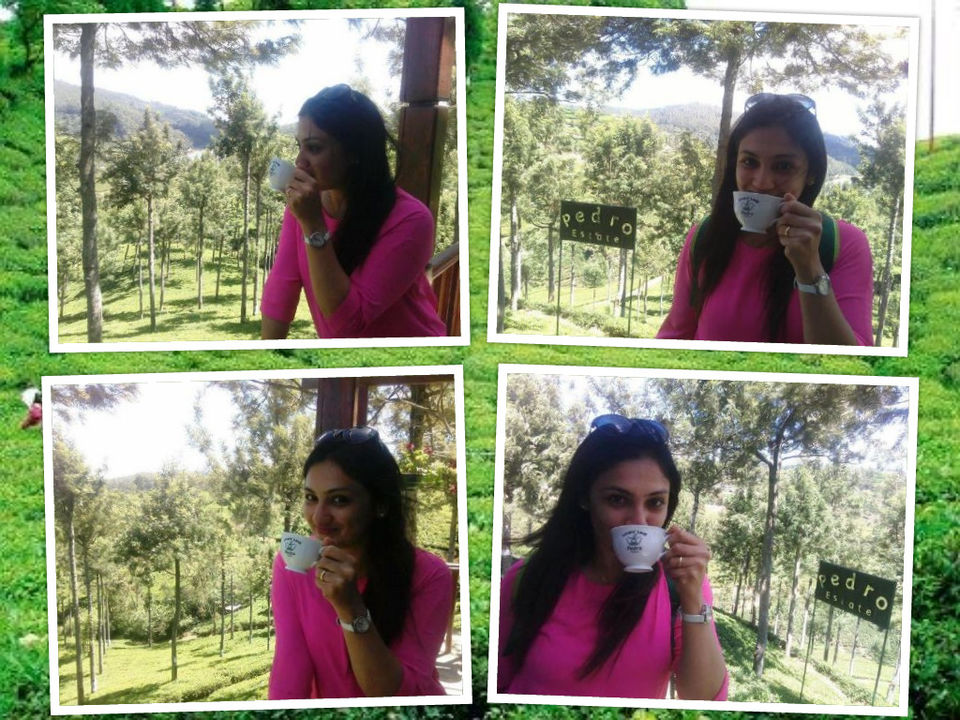 After you are done with tea, they call you for factory visit. You are given an apron and a guide takes you inside the processing unit.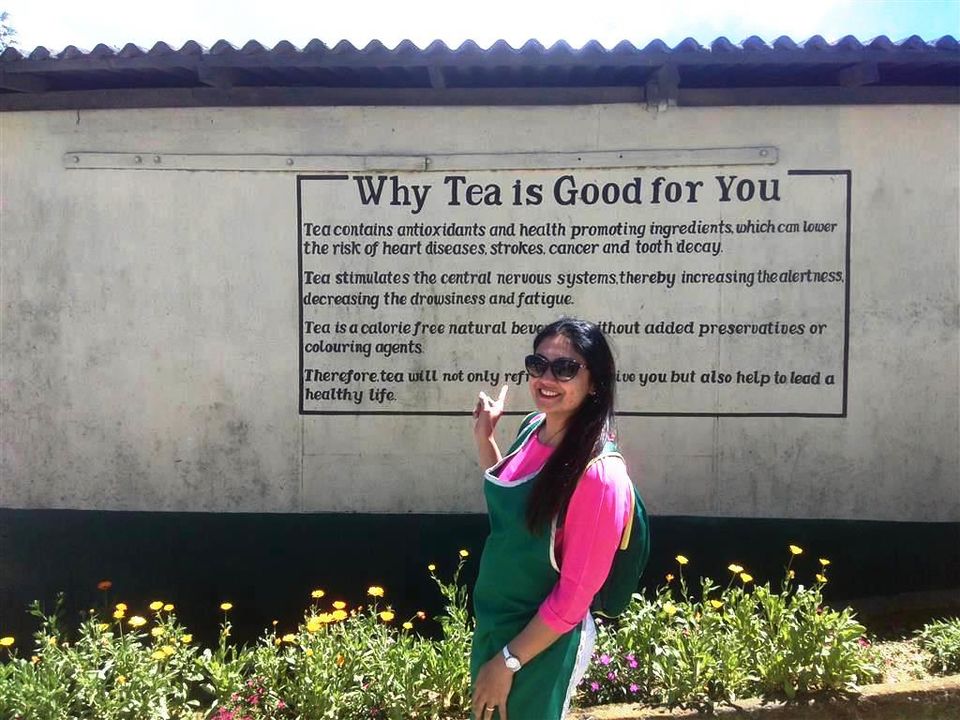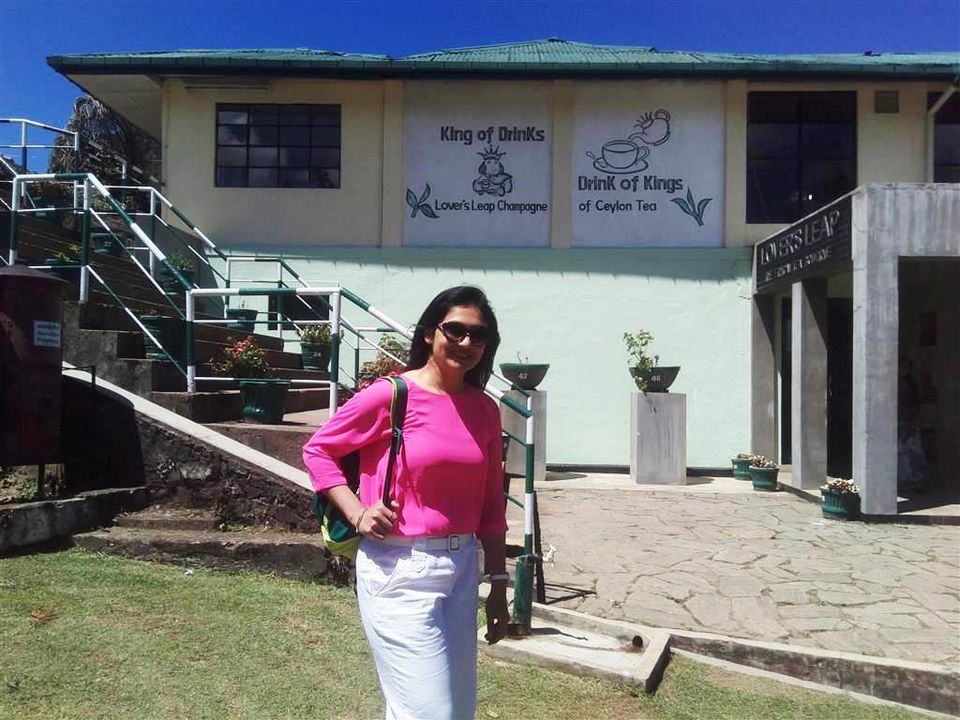 You are not allowed to take photos or do a video inside the processing unit. The below photo happens to be the last one inside the factory.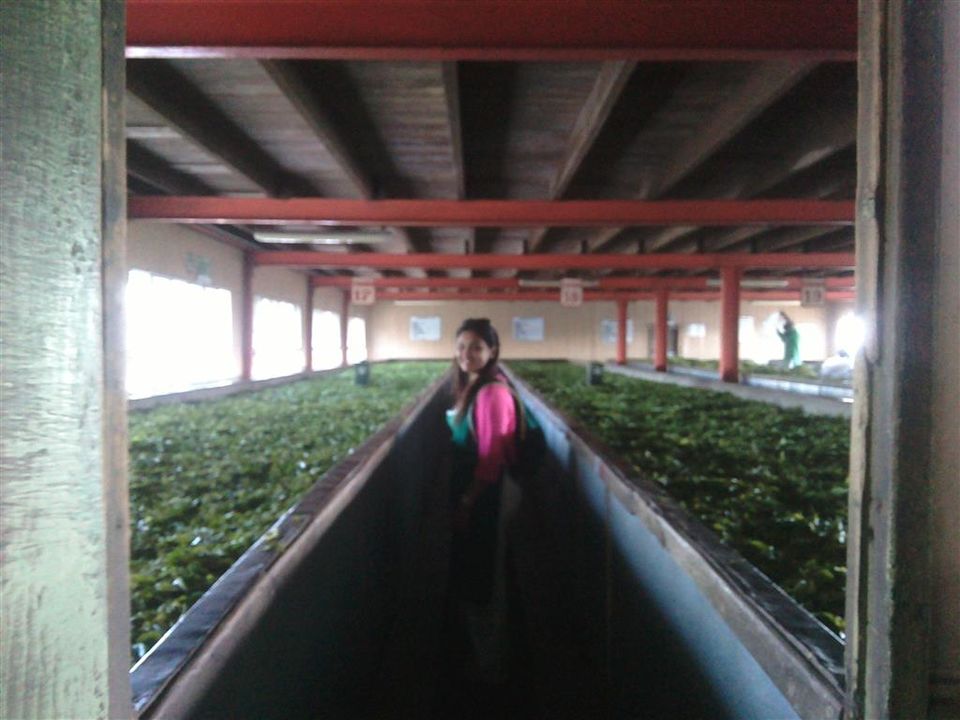 A three-leafed tea stem is plucked from the tea gardens by the workers. It is a back-breaking and laborious work. The green leaves are collected and kept on steam until they turn brownish. The brown tea leaves go through drying and grinding units. Then they pass through cleaner and separator. Tea grains are separated according to their size. Powder, husk, granules, grains etc. determine the quality of tea and are packed likewise. The entire tea-making process, from tea leaf to tea grain, is completed within 24 hours.
Huge consignments of the ready tea are shipped to Colombo for auction and export.
Do watch this by me from Pedro Tea Estate, click here (coming soon).

From Pedro Tea Estate, I explored Nuwara Eliya city in a tuk tuk. Before the sunset, I went to the famous Mackwoods Labookellie Tea Centre.
MACKWOODS LABOOKELLIE TEA CENTRE:
Fee: Factory tour and tea is free.
Travel Quotient: Must visit!
This place is far from city centre. The drive is beautiful. A few roadside fruits sellers are seen selling strawberries and local fruits. The picturesque slopes are covered with tea gardens. This tea factory is 170 year old.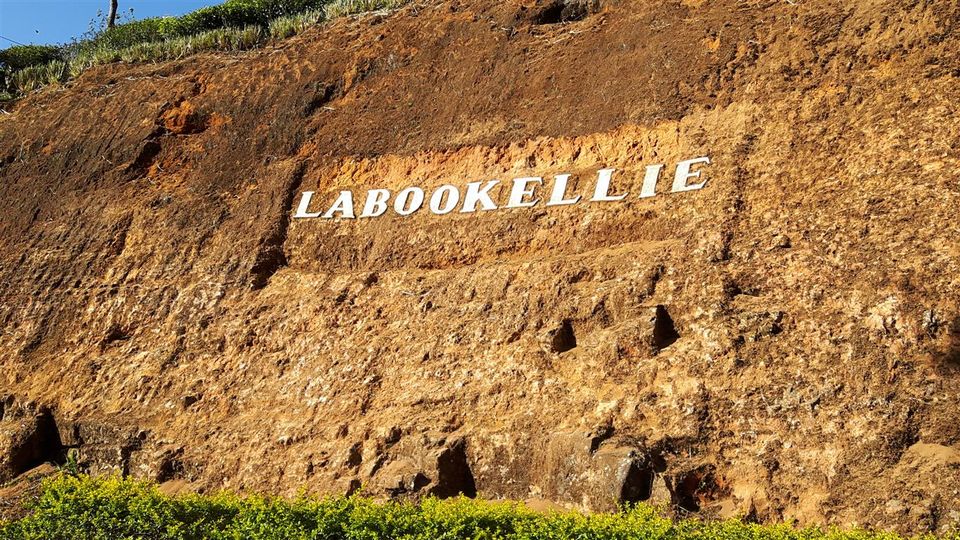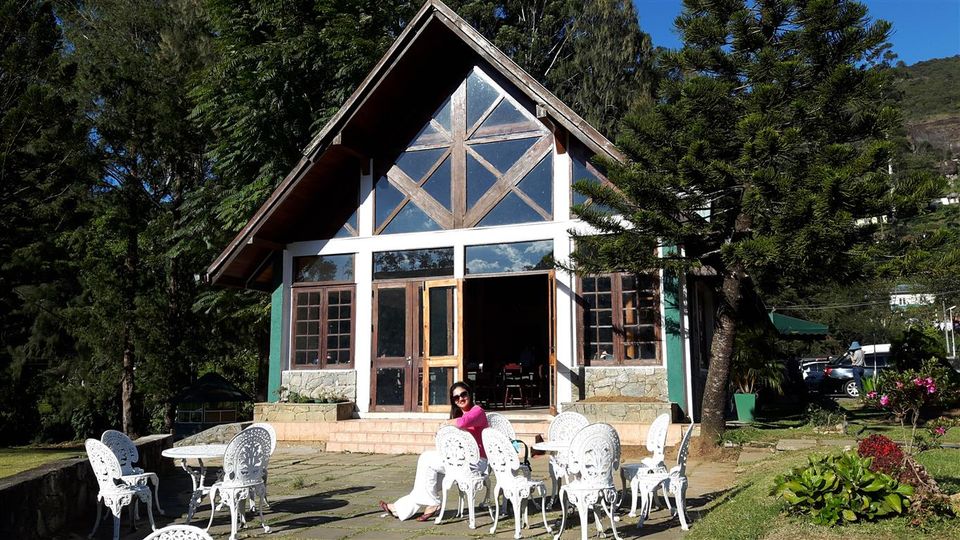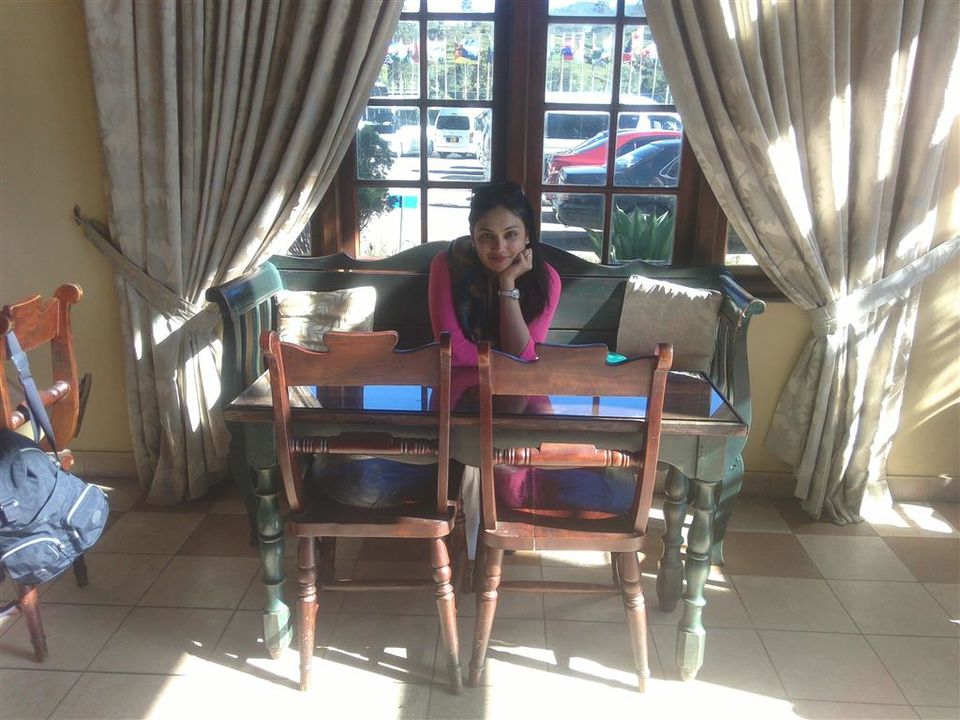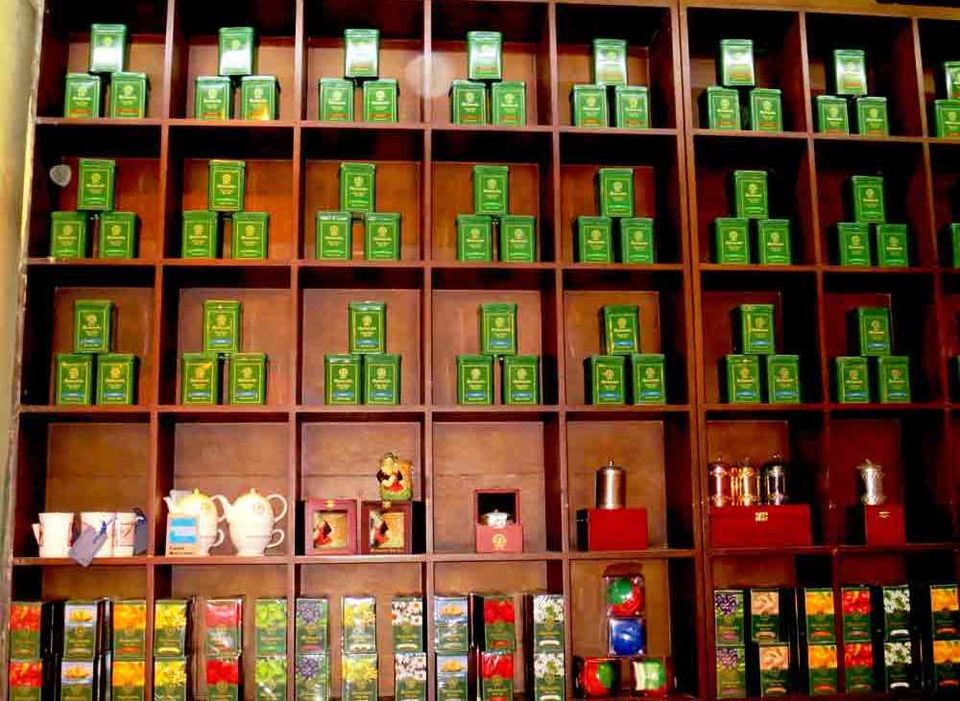 The Mackwoods Labookellie Tea Company boasts of selling tea to the Royal family of England. Prince Charles of England had payed a visit to this factory. They have a wide range of teas - black teas, green teas, herbal teas, mixed teas, flavoured teas, fruit teas, and blended teas. Tea cups, tea trays, tea pots, and tablewares are also up on sale.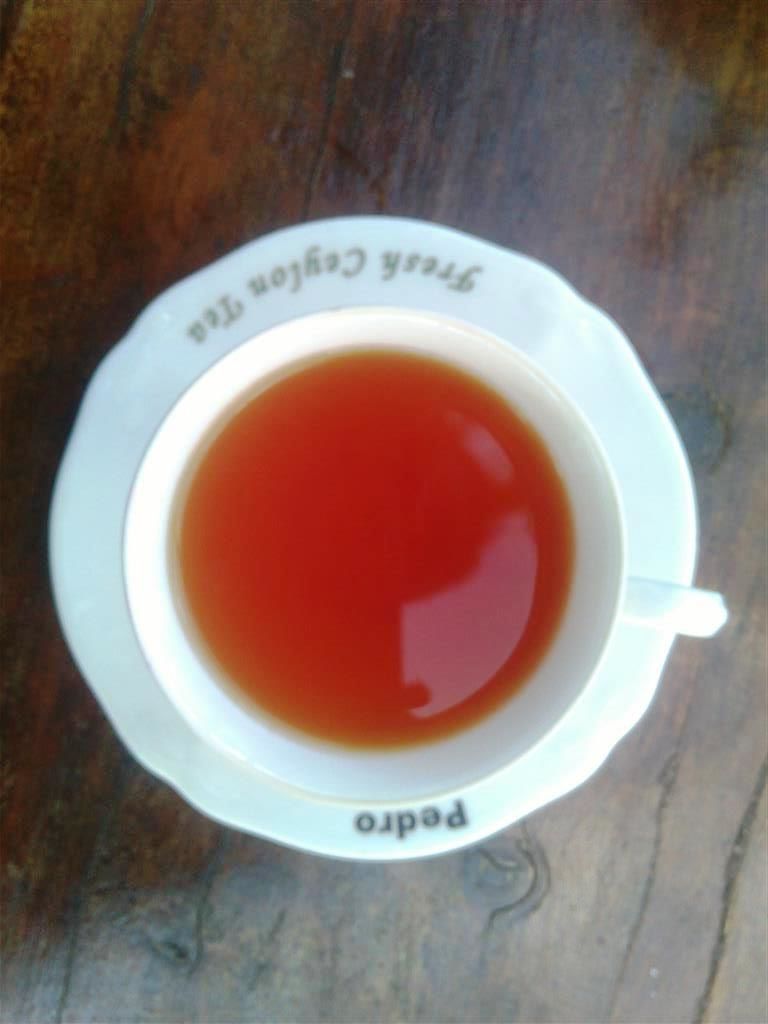 Sri Lanka is the fourth-largest producer of tea in the world and the world's leading exporter with 23% of the total world export.
The climate and soil type required to grow tea is perfect in the Central Highlands of Sri Lanka which has a cool and humid weather and adequate rainfall throughout the year.

Do purchase the high-quality tea directly from factory outlet on your visit.
LIST OF SOME FAMOUS TEA FACTORIES IN NUWARA ELIYA:
Heritance Tea Factory – they have top class hotel.
Tea Plant, Nuwara Eliya – they offer exquisite accommodations.
Nuwara Eliya Estate Tea Factory
Park Green Tea Factory – The famous brand Dilmah Tea
Bluefield Tea Factory, near Rambooda Falls.
Carolina Estate
Waltrim Estate