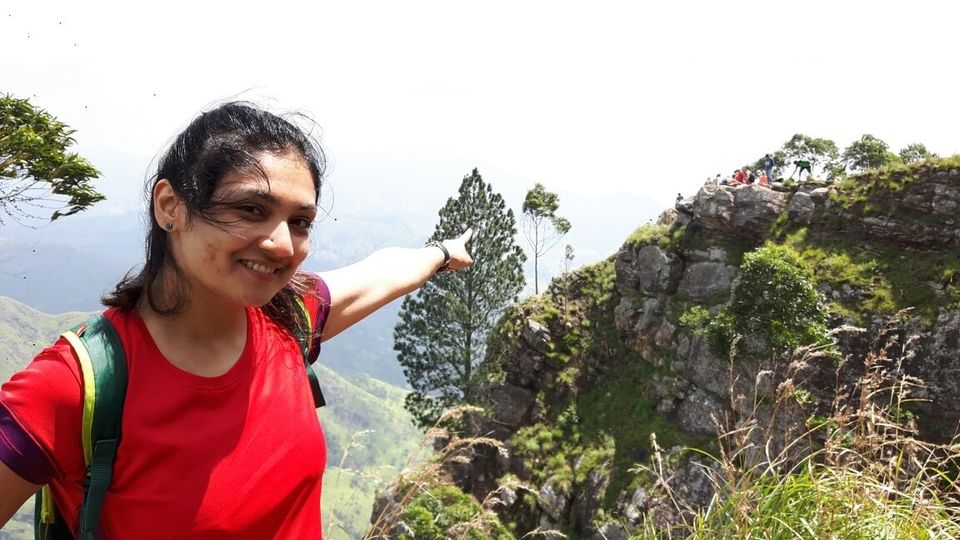 Ella is cute, peaceful and completely mesmerizing. Spend a day in Ella and it will register as an unforgettable chapter of your life.
Ella (pronounced "Elle") is a small idyllic village in the central highlands of Sri Lanka some 200 km east of Colombo. Perennially visited by tourists from across the world, Ella offers exciting treks with breath-taking views, peaceful stays and a quality nightlife which makes it a must-visit place in a lifetime.
You can spend as many days here, but those who are short of time may complete Ella trek in one single day, i.e. in two nights' stay and bring loads of memories back home.
Ella was my final destination in Sri Lanka after climbing Adam's Peak and exploring the famous hill station "Nuwara Eliya" aptly called as "Scotland of Sri Lanka" owing to its weather, setting, tea gardens and Victorian architecture.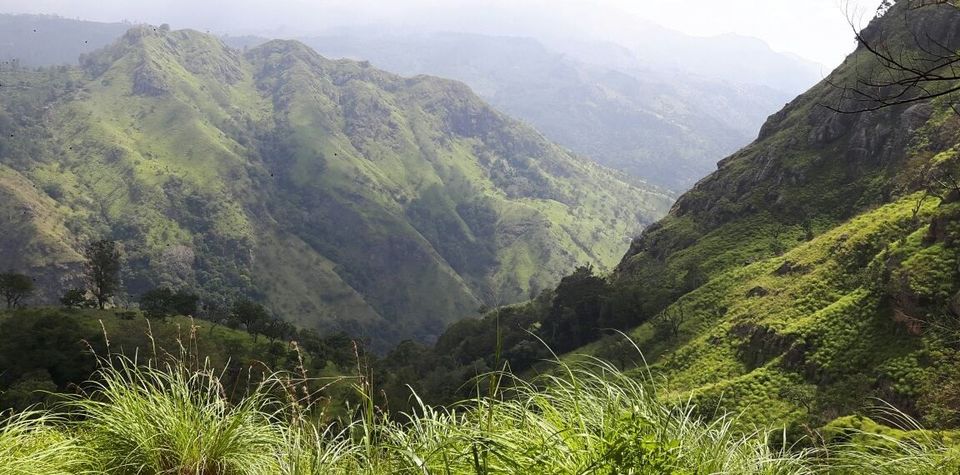 I took a train from Nanu Oya to Ella. I bought the train tickets from railway station a day prior to my journey. I got the ticket of third-class reserved bogie, which turned out to be clean, spacious and comfortable. The small bogie was full of enthusiastic trekkers from different parts of the world. One can also take cab to Ella, which could be way expensive. Train travel cost me around INR 300.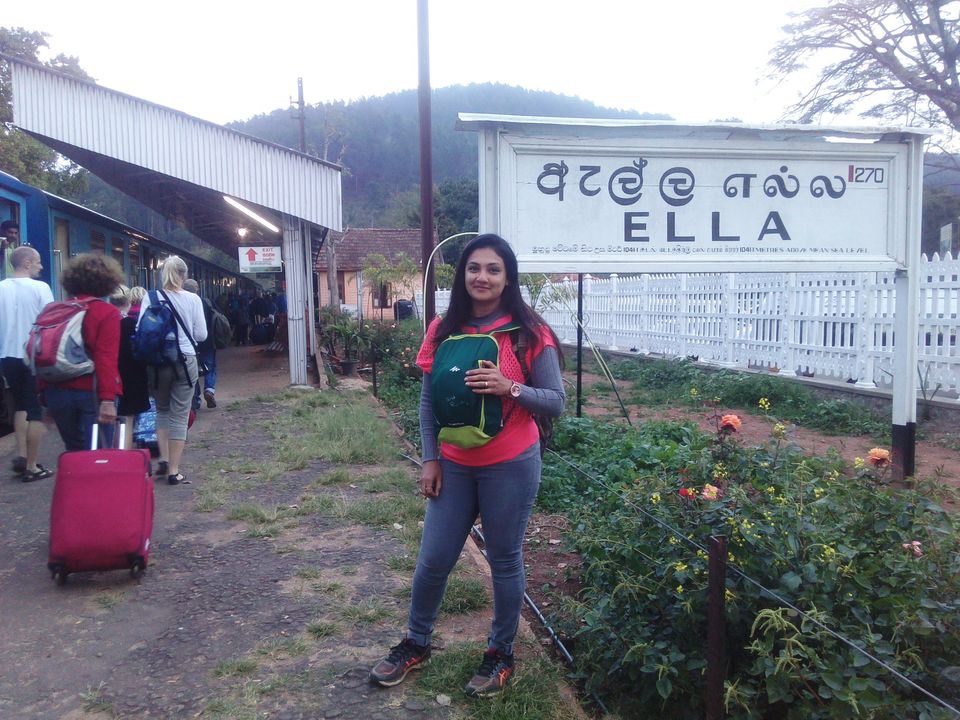 The two-hour rail ride from Nanu Oya to Ella is famous for panoramic sights all along the journey. Travel writers have called it as "one of the most beautiful train rides in the world". Dense forest with natural evergreen cover, majestic mountains, huge robust rocks covered with mosses and lichens, rapidly-moving clouds on the azure canvas of the sky as if playing "out-out" with each other, deep valleys with small scattered settlements dotting the lush green landscape, criss-crossing rivers, tea plantations resembling lawns, and a few dinky stations having tongue-twisting names makes the journey exciting.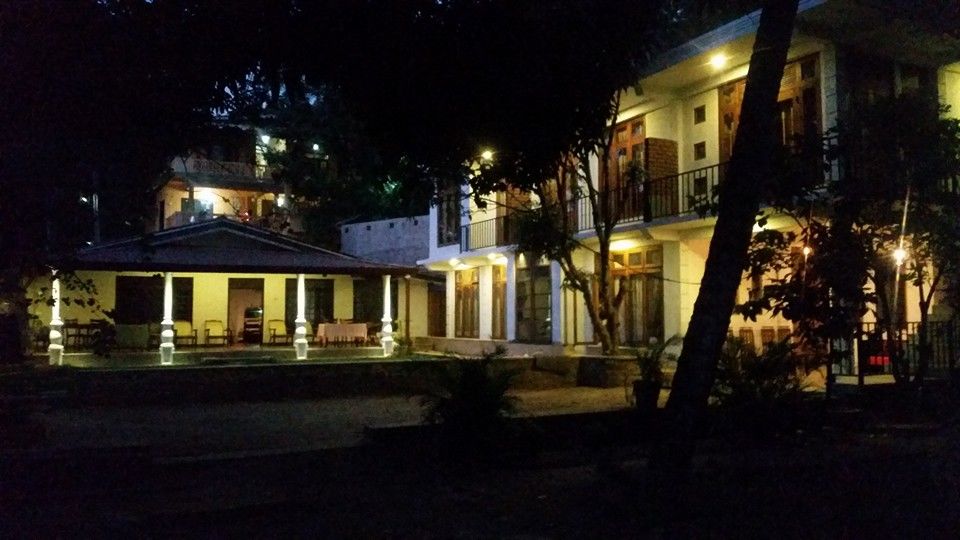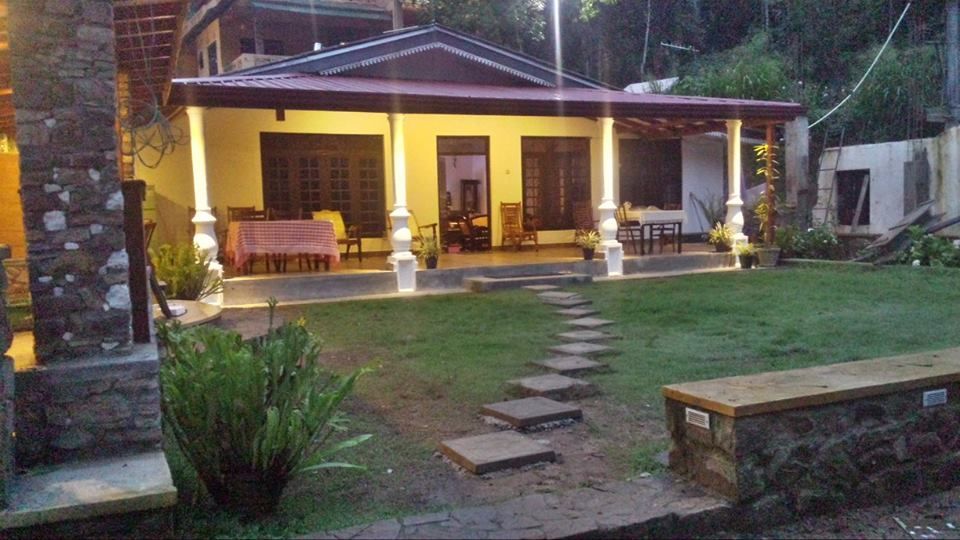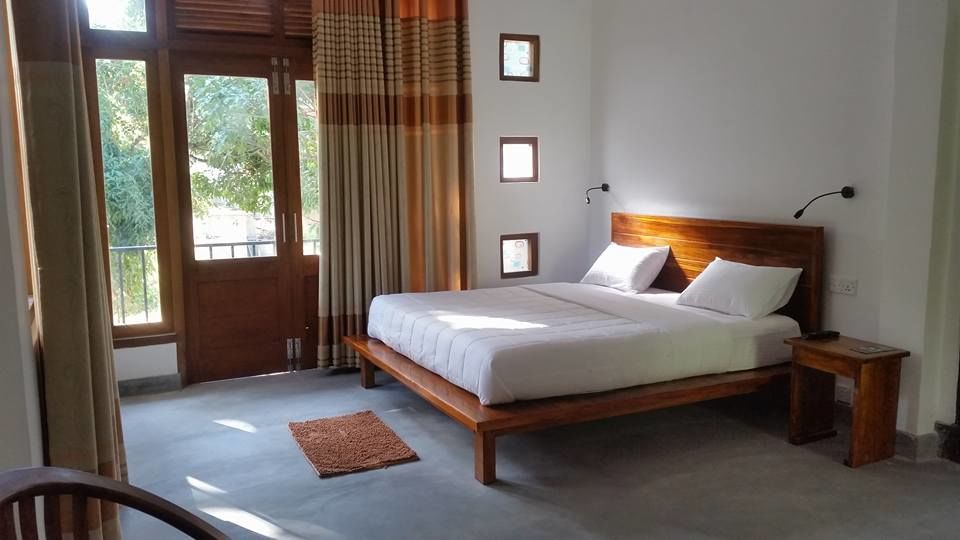 I reached Ella at dusk. My accommodation "Ella Guest Inn" was at walking distance from the railway station. I kept my luggage in my room, got fresh and sat in the kitchen for a cup of tea. My idea was to explore as much as I can before dinner. I went out to take a stroll at the main street and voila, the rustic Ella looked like London Street! Multi-cuisine restaurants, cafeterias, spas, ATMs, lounges, parlours – what not! This street provides respite to the urbane crowd. I had dinner at an ethnic Sri Lankan food stall and planned my next day trek with the help of the owner of my accommodation.
ELLA ROCK: At 8 am I started for Ella Rock. It is a vantage point at a remarkable height some 5 km (one way) from Ella railway station. Easiest route is walking along the rail tracks and then taking the nature trail. Fog limits the views in the morning, but that's a part of beauty! With clearer visibility, you will find yourself walking through banana plantations, carrot and chili farms and jack-fruit trees.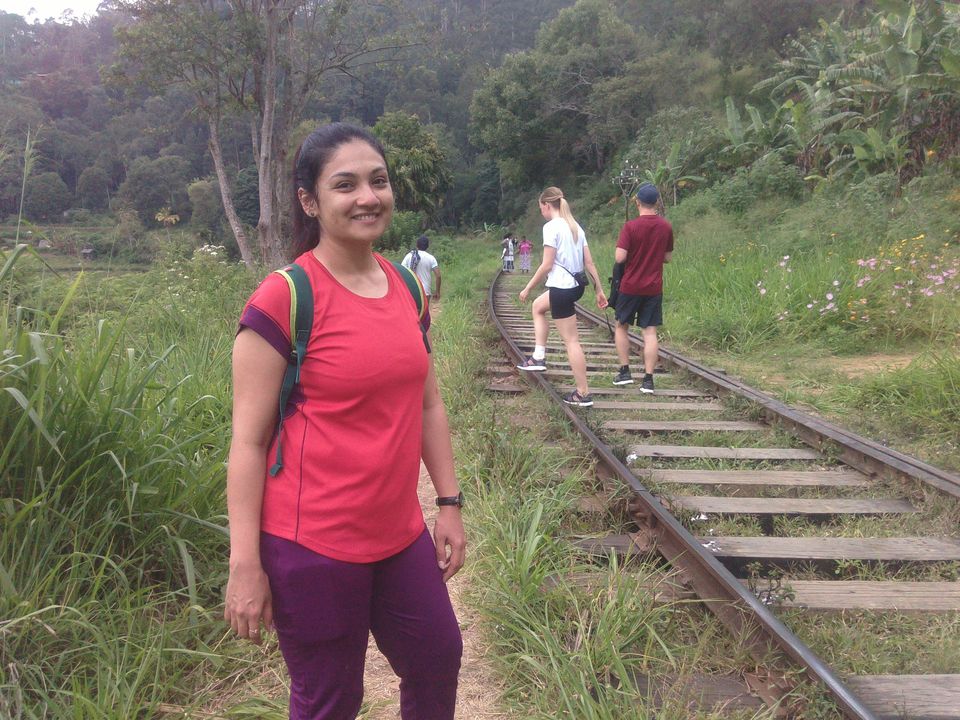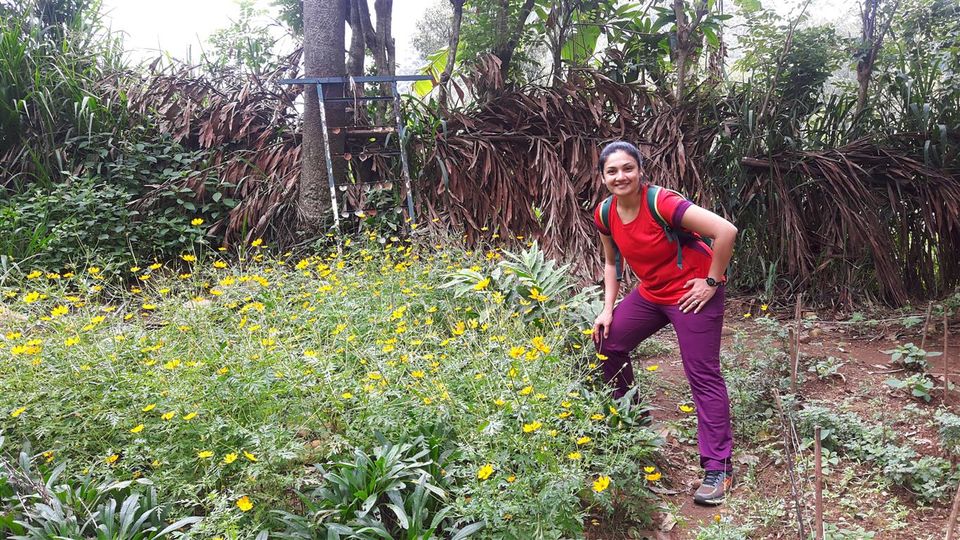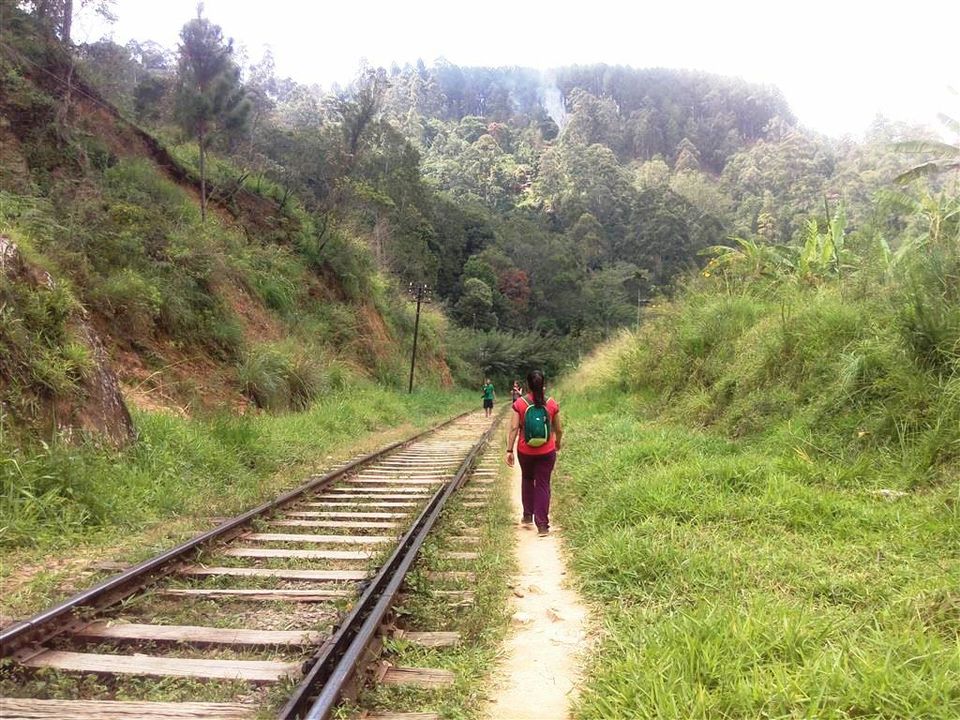 The trek is immensely refreshing. I walked leisurely. Natural oxygen will make you breath deeper. You are not alone. There are trekkers - solo and in groups - heading to the common destination at varying speeds. Apart from young trekkers, I was happy to notice seniors and kids with their parents enjoying the hike.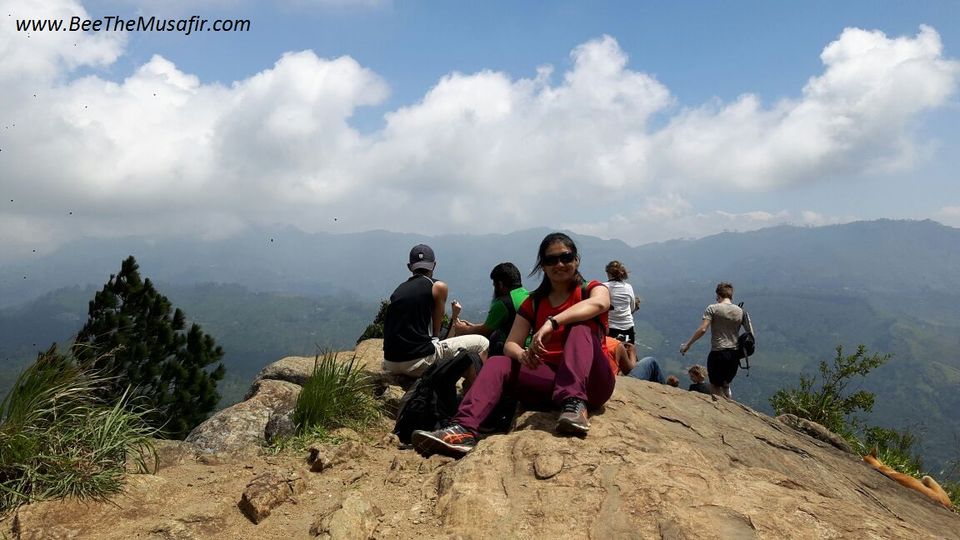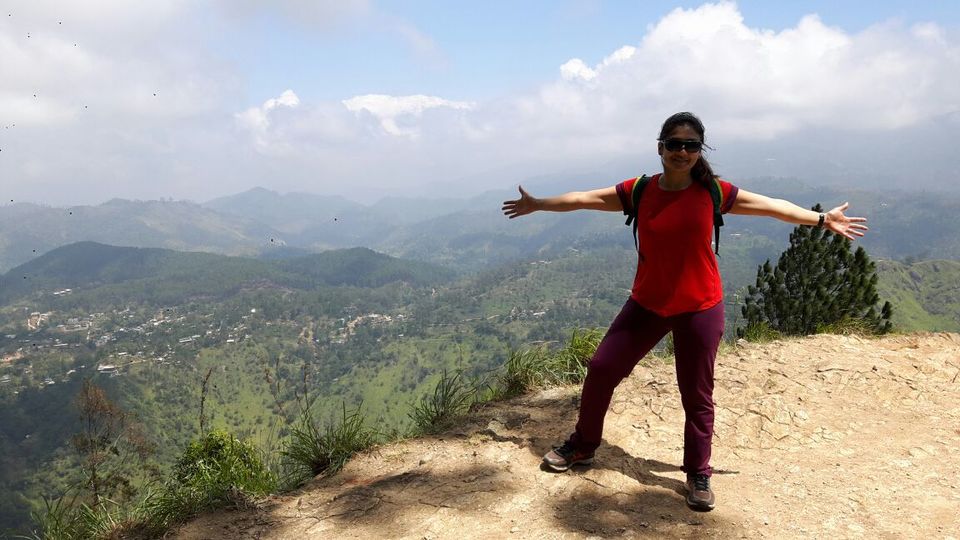 After a 3 hour trek, you reach at the top – the Ella Rock! Strong dry winds were blowing. You are at the highest point in Ella. The view from Ella Rock is magnificent. You get the feel of Mother Nature's beauty.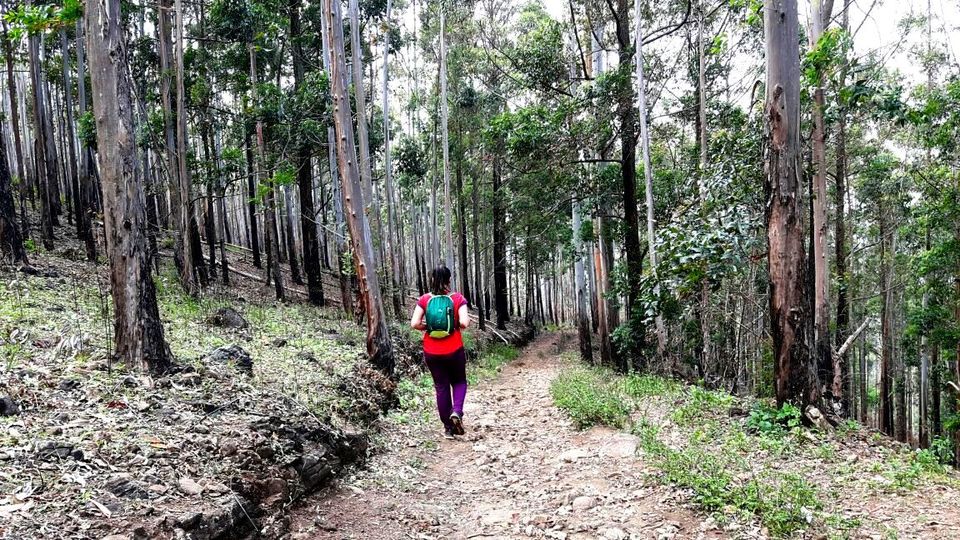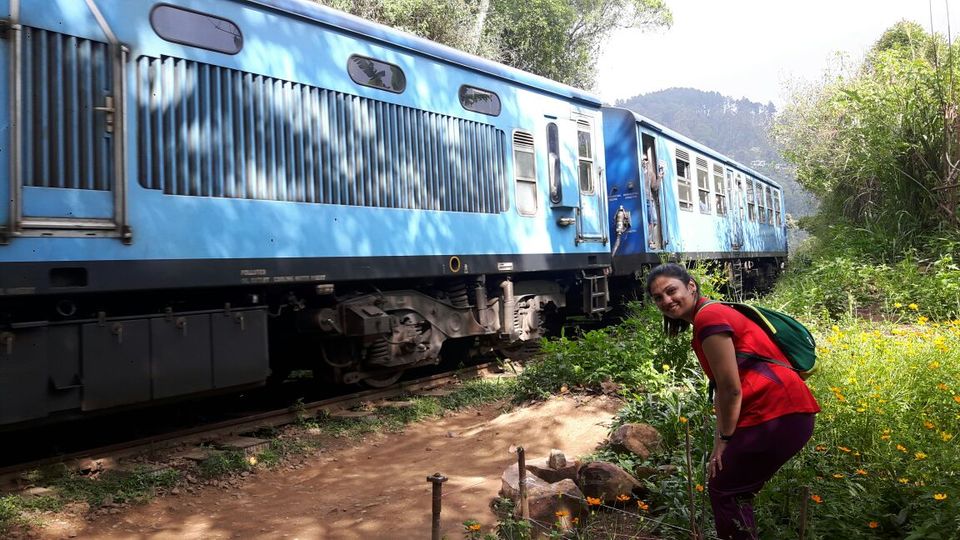 After four-and-a-half hour I was again back to the rail track leading to Ella Station. A small roadside residence-cum-food-kiosk caught my attention. Women in typical Sri Lankan outfits welcomed me. It was their kitchen; open for trekkers. They cooked delicious home food, which made my day even more fulfilling.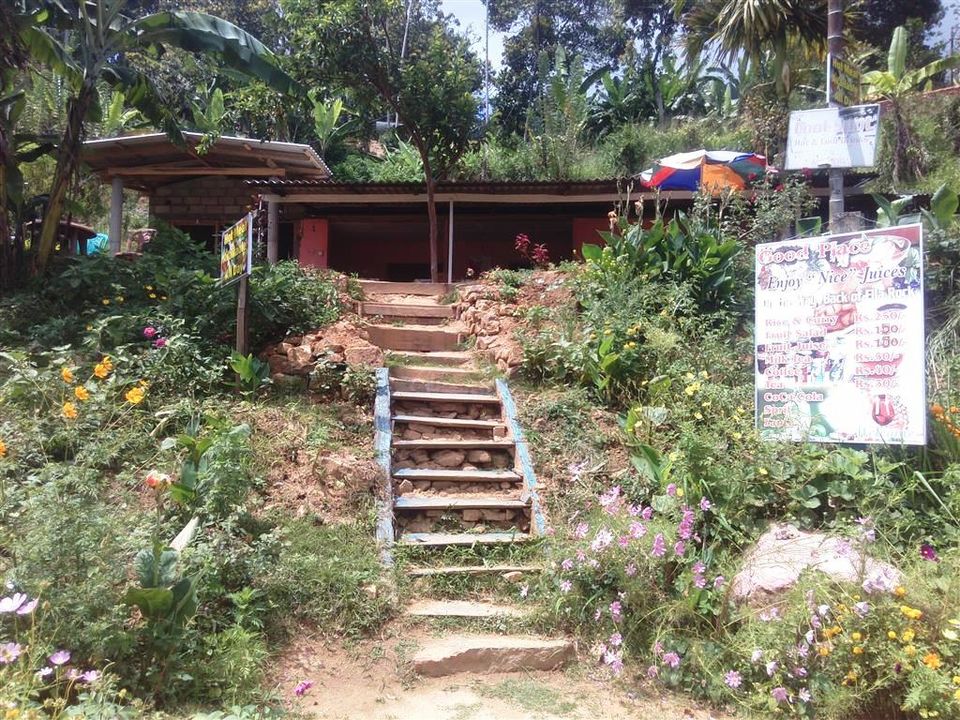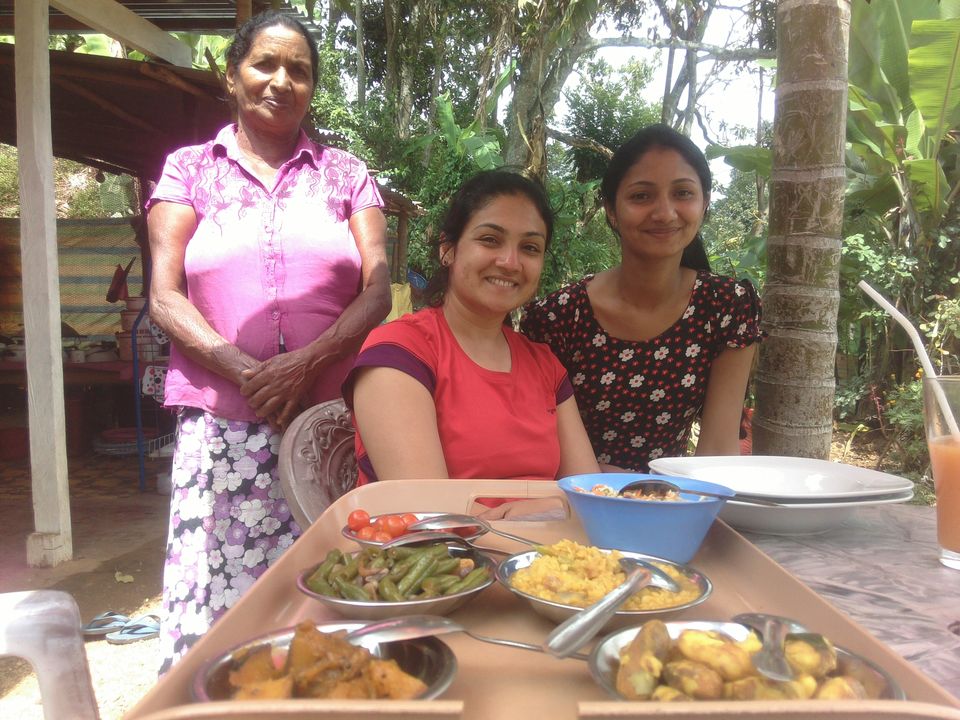 RAVANA FALLS: Since I was back to Ella station and my hotel was close by, I decided to take a nap and recharge my cellphone and camera. By 1 pm, I set out to see the wondrous Ravana Falls. I climbed a local bus and in 20 mins I was at Ravana Falls.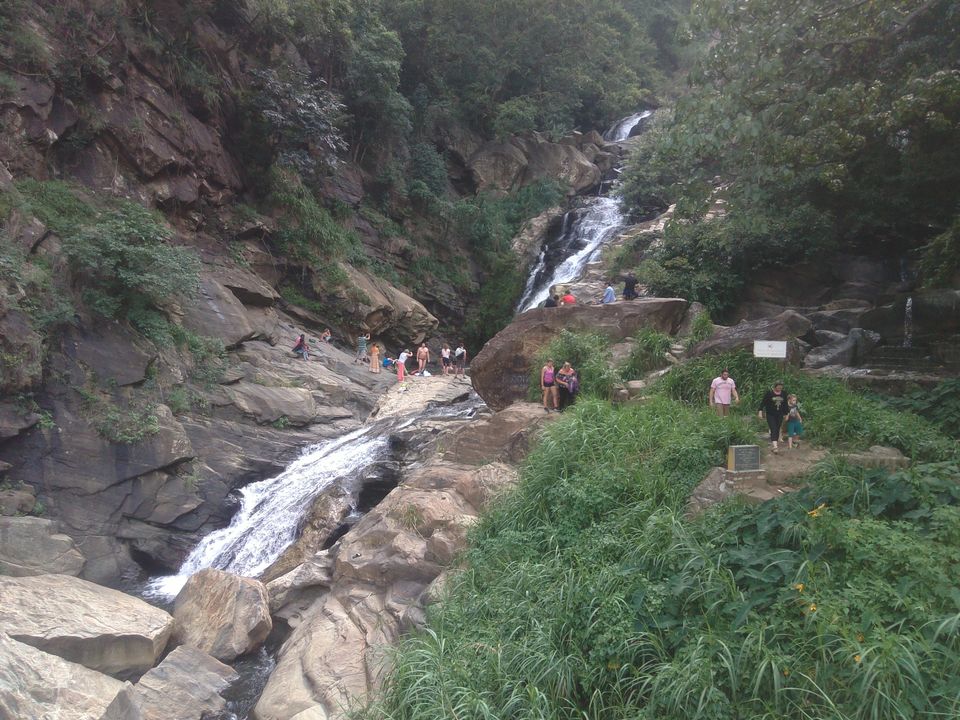 Gallons of milky water was gushing down incessantly through the gaps and cracks of huge rocks embedded in a zillion year-old escarpment. It was a view to behold! Tourists were seen taking pictures. Some of them were bathing in the natural well formed at the plunge-pool (One should not take such risks though).
Indian tourists often try to relate places in Sri Lanka to the events of Ramayan and are curious to find such places.

People of Sri Lanka: A country is known by its people. Sri Lankans are hospitable, amiable, welcoming and co-operative. I have written about them in article - In praise of people of Sri Lanka.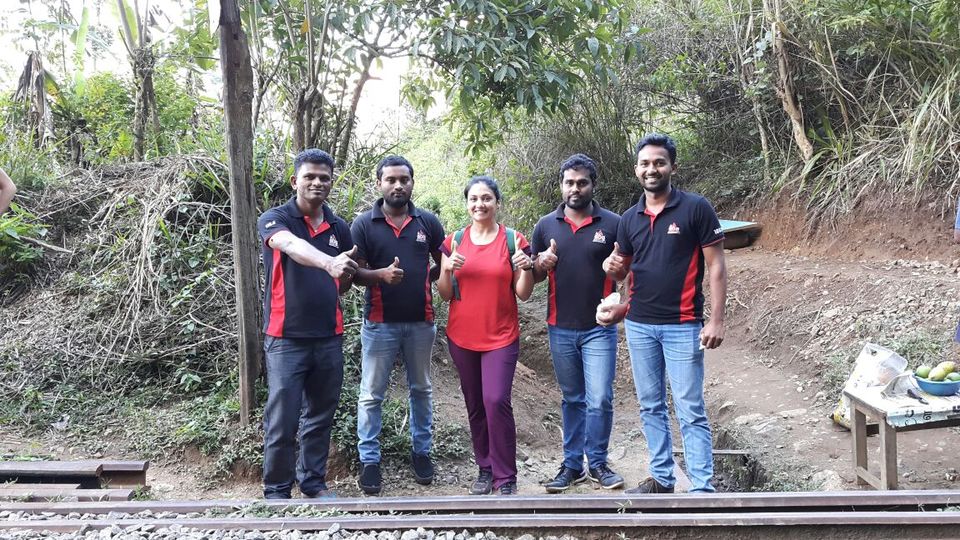 NINE-ARCH BRIDGE: After spending an hour or so at the Ravana Falls, I boarded a bus that took me to Demodara, a locality near colonial-era rail bridge – the Nine-Arch Bridge.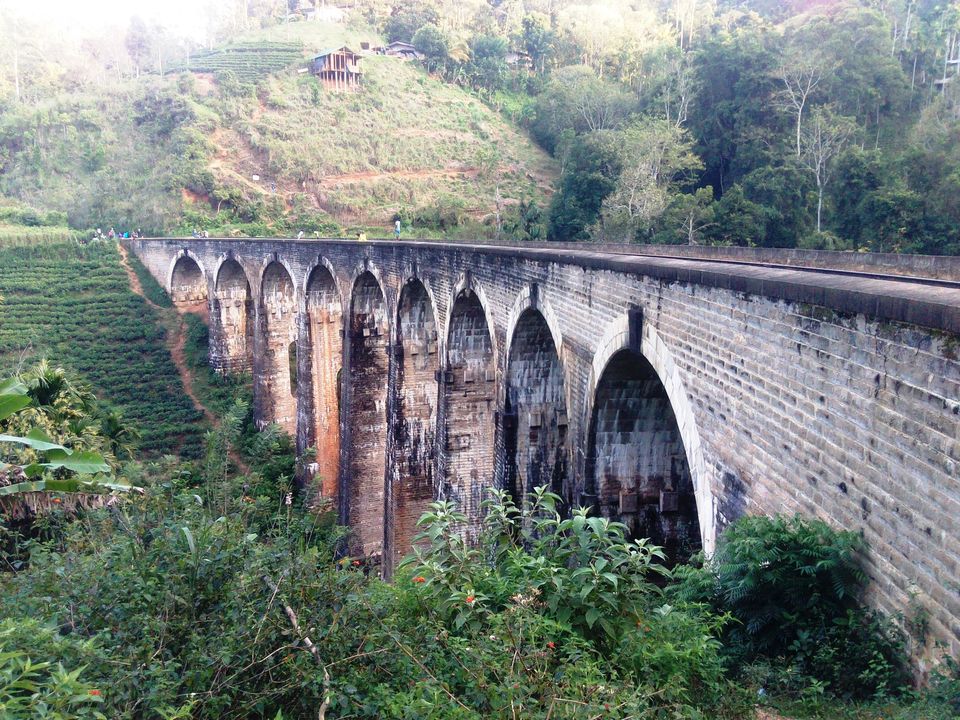 Walking up through lonely roads surrounded by tea estates, I reached the Nine-Arch Bridge at 5:15 pm. Tourists were here to see the 5:30 train pass over the iconic bridge. The bridge isn't a "masterpiece of architecture" (*in my opinion*), yet, it should be in your list of must--see places of Ella.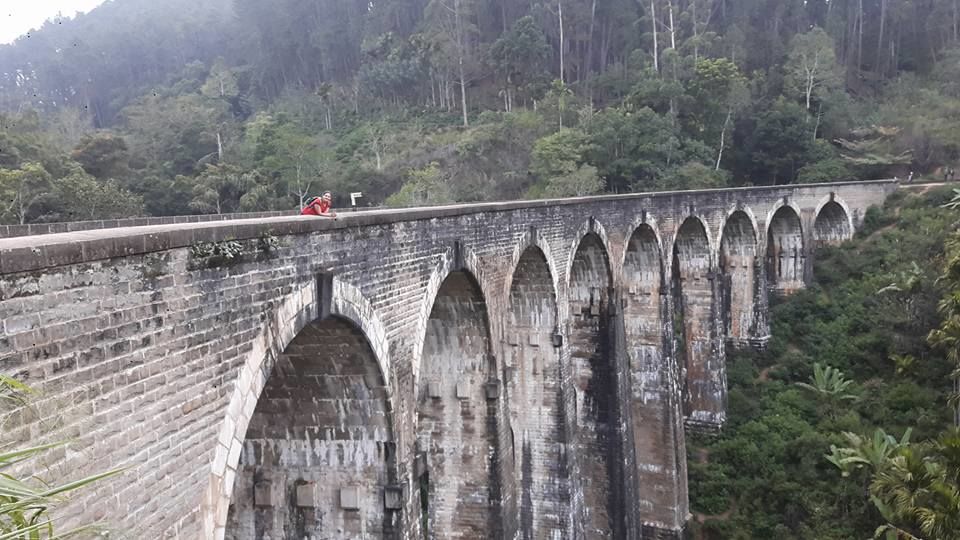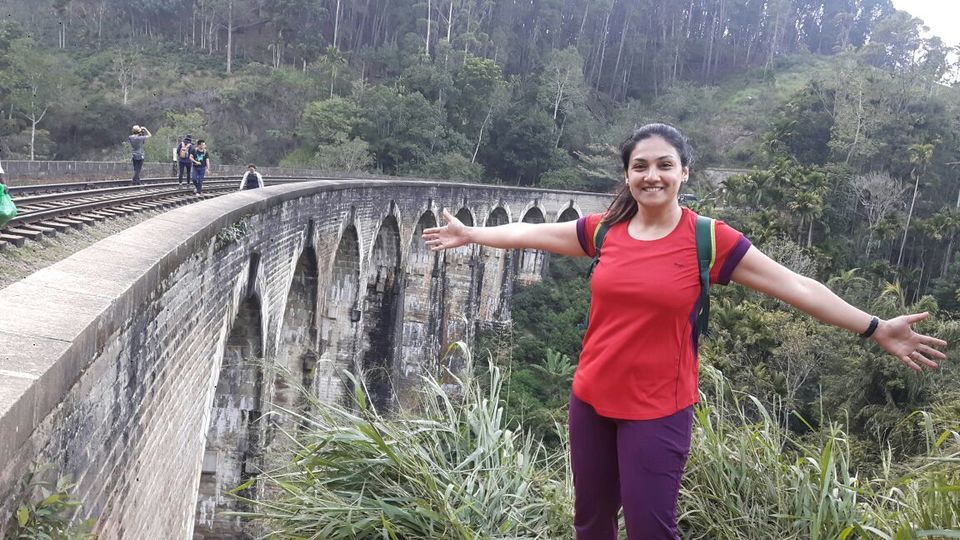 The walk through the tea gardens, the grandeur and charm of bridge and the excitement of tourists will keep your tempo high. As the show ended, everybody walked back towards their respective accommodations.
Another attraction at Ella is the Mini Adam's Peak (a smaller version of Adam's Peak aka Sri Pada, Sri Lanka). I skipped this one due to paucity of time. I had an Ayurvedic massage planned at 7:30 pm. The 75-min massage rejuvenated me. Then I went to the main street for a continental dinner.
Ella is cute, beautiful, peaceful and completely mesmerizing. Spend a day in Ella and it will be register as an unforgettable chapter of your life. Next day after breakfast, I had a pre-booked Expo Rail which took me to Colombo in 10 hours. Expo rail travel is very comfortable.
How to reach –From Colombo to Ella – by train. Pre-booking is advisable.

Where to stay -Ample of hotel, homestays available as per budget. Rates can be as low as INR 500 per night. Pre-booking is advisable.

Where to eat - A lot of eateries in Ella town. A walk down the central street will get you restaurants and cafeterias.
Do's and Don'ts– Carry sufficient cash. Sri Lanka has high food inflation. There is no need of map or guides as such. You may read a few blogs before embarking on journey. Keep Ella map with you.

Trek – Moderate ascent. Approx. 9 km uphill trek. Wear shoes with good grip.
Follow me: www.facebook.com/bharatinadkarnilive