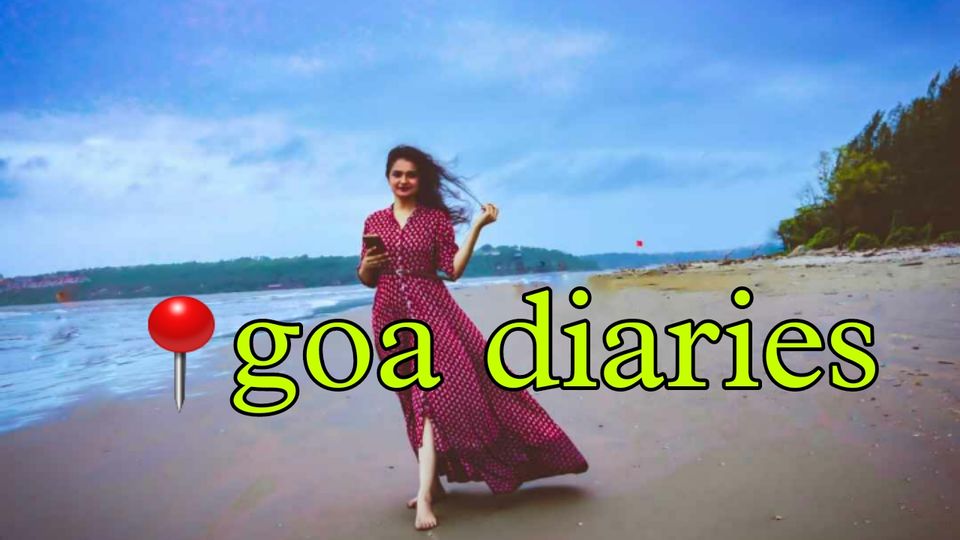 Hello!
To all my travel lover friends. I visited goa many times because luckily my sister is living here... haha! But,everytime I visit goa,I feel like heaven here. Peaceful city. People are doing there own bussiness I can wear whatever I want, I can roam here freely with my sister's beautiful colour vespa bike,canon m50 camera and tripod.😜😍😂Goa is mostly famous for it's beaches, greenery, club and cassino. But there's so much more to explore in goa...like colorful goan countryside, wildlife sanctuaries, temples, markets, churches, beaches, cassino, historical sites and festivals.
Goa's capital is an attractive,colorful and full of historic city "panjim". panjim is now called "panaji" but most people still call it the old name "panjim".
Briefly I write here some place tht I visited nearest panjim area...!
1.heritage walk as known as the old Latin quarter. :I enjoyed a lot there beauty of architecture, narrow winding streets and full of rainbow colors houses... I took some photos and videos there that I already uploaded in tripotocommunity application.
2.miramar beach : I visited miramar beach so many times but this time I felt like my dream come true experience haha ... because I mat the famous and travel lover like me my favorite larrisa D'sa.. she's visited there for longboard sketches. I clicked selfie with her and did some talks. Miramar beach is one of the two only beaches in Panjim, other being Caranzalem beach. Many people, mostly tourists, come to this beach every day. This beach is a great spot for strolling, wading,picnicking and swimming... It is clean and tends not to get crowded.
3.Caranzalem beach :it's part of miramar beach.. so peaceful, calm ,beautiful and clean beach ... I clicked some photos there with raw boats ,sunset clicks and I saw many gym trainers giving training there... some people are roaming with dogs and tourists enjoying with there loved ones... and I clicked all d thing beauty of nature and human life... :)
4. Dona Paula : Dona Paula was a woman of charity, and is known to have helped the villagers and worked a lot for their betterment. Hence after her death, the villagers decided to rename the village as Dona Paula. Initially, the village was called "Oddavell"
dona paula named for a Portuguese romantic heroine popular in local folklore.Dona Paula Beach also is the meeting point of the "Zuari and Mandovi Rivers" and is beautified by fronds of palm trees breaking the silvery shimmer of the beach sand. The beach is popular for the host of water sports. Dona Paula is also popular as a shooting site. Rightnow construction is going on...some restaurants,hotels and souvenir shops are also open there... I bought one flat fan and one rounded brown purse. I will click beautiful pictures with it ... am sure girls love this type of tiny tings !
4.siridao beach : siridao beach mesmerizing place. I enjoyed walk in sand and beautiful sunset with lots of coconut tress..perfect location for photography and couples who wants to spent there alone time...
5. Floating casino: gambling,alcohol is not liegal in most states of india but,not in goa.so yeah visiting casino is one of the most popular things to do in goa. The floating casinos in goa on boats in the mandovi river with all games. There are several floating casinos within easy to reach of panjim. The most popular ones include the big daddy casino, deltin royal and casino pride. You have to pay an entrance and some playing chips included. you can try your luck at rummy or poker,blackjack, roulette, bacarrette, tinpatti or use the electronic slots. There is also beautiful restuarants, music, kids zone,sundeck bar and entertainment... and night view is most beautiful thay decorate with attractive lights and hangings light lamps. It's look so beautiful cassino with beach...! Most attracting look at oanjim...
6.ferry boat :
The ferry crossing from panjim to betim runs every 20 mins from 6am to 10pm. It is free and takes less than 10 mins.i love to enjoy the ride in farry boats...
around 38 ferry boats plying on 18 routes across Goa and have inducted three now.
7. Restuarant: I visited many restaurant's here but few I like to mention here is the point,meriot, day15,peep kitchen for non vegetarian and vegetarian's too, shre-a-panjab ki makai kulfi,Dinner @kailashparbhat I tried panjabi and sevpuri, chat so yumm Namaste chai for "chai"lovers and don't forgets to eat namaste chai's pari pari and garlic toast...so yumm...geeta bakery is most affordable for anyone I tried cream roll,pattis and muffins all are soo yumm and delicious... must visit this place if you like dessert and at mall de goat's thai curry rice so so so yumm and mouthwatering ... must try !
8.panjim chruch: This colonical Portuguese church is the spiritual and geographical centre of panjim.A chapel was first built there in 1540 and then in 1619 the church was the first port of call when sailing to Lisbon when panjim was just a small fishing village. It wasn't until the 1850 that the land in front of the chruch was reclaimed and criss cross stairs were added.
This is a beautiful baroque style chruch that sits on a hill overlooking panjim like a white fancy Christian girl wedding dress.its not a big surprise that most photographer's landmark city. The chruch is also beautiful illuminated at night. Definitely one of the very best things to do in panjim.
9. caculomall mall : panjim having many small stores here but this is the famous and one and only mall in panjim... I go for a shopping in weekdays ...
10.syama prasad mukharji stadium: for sports lover this is the best place... I usually visit near the street road when I go for a cycling on weekends... many sports lovers are playing there crickets, basketball ...
11.maha Lakshmi temple: panjim is blessed with maha Lakshmi temple. Here having many indian culture temple's too but I only visited here...
12. Carnival: goa carnival is celebrated every year in late February/ early march time.the entire main street is closed off to traffic and instead its is filled with colorful floats with king momo,who declears that everyone should eat,drink and be marry,and this is exactly what everyone does during goa viva carnival. It's one of the very best things to do in panjim so book accommodation well in advance if you're coming for celebration of carnival.
...
I will try to explore more place in goa right now so, keep in touch for more beautiful places,pictures and storyteller... !