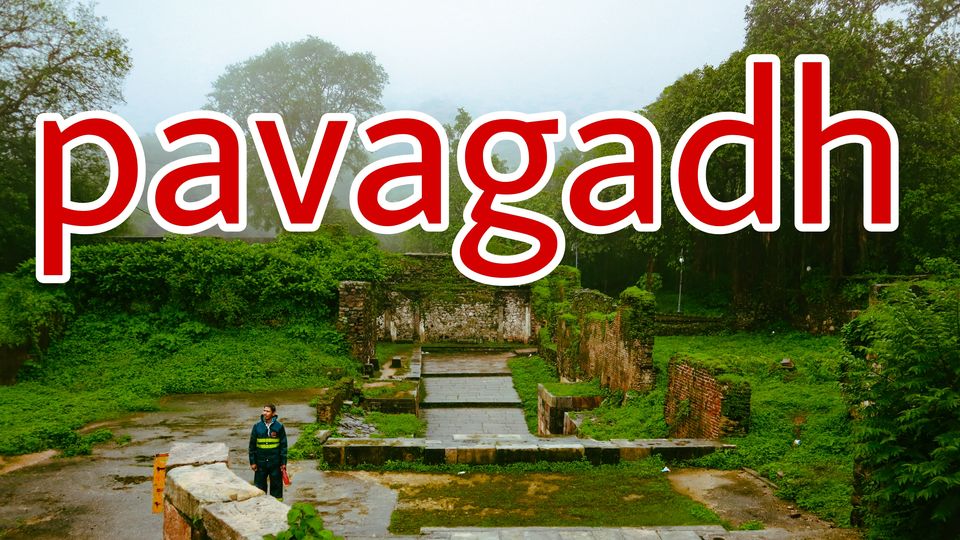 my friends and I visited pavagadh hill last Sunday. It's look so beautiful in monsoon season. Foggy weather with rainy sound.we started our trip early morning around 5am we reached at pavagadh hill approx 7am.In between we visit opposite To 7kaman: very old and mindblowing heritage palace. It's looks so beautiful in rainy season.normal day we can't see waterfall and greenery but this time we found more peace,foggy weather with waterfalls music.I already upload that palace picture on this blog.also I try to make small video on my YouTube channel (aesthete unnati).At Pavagadh most of the time we prefer to climbing stairs but,this time we tried ropeway and its worth it...I enjoyed lot to seeing mahakli temple on top with full of foggy atmosphere... !thay took 150 rs with return tickets.
.
Pavagadh is a municipal operated region in Panchmahal district about 46 kilometres (29 mi) away from Vadodara in Gujarat state in western India.It is known for a famous Mahakali temple which draws thousands of pilgrims every day. It is a tribal area populated predominantly by the Rathwas. The area of this locality Champaner-Pavagadh archaeological park inscribed by UNESCO as a World Heritage Site in 2004.
History
It is said that king vanraj chavda established Champaner at the foot of Pavagadh in fond memory of his wise minister Champa. Later, the Patai Raval family ruled it and took care of the boundary. The folk tales say that Mahakali assumed the form of a woman and danced in a Garba during Navratri. The last Patai, Jaisinh watched her with dirty looks. The deity became angry at Jaisinh and cursed him that the town will fall. The Muslim emperor of Gujarat, Mahmud Begada assaulted Pavagadh and won the hill on the boundary in the 15th century.
.
Patai was defeated and killed. Mahmud Begada shifted his capital from Ahmedabad to Champaner for some time for reasons of diplomacy. He developed the town by constructing buildings such as the fort of Champaner, Uohra mosque, Mandavi, Kirtistambh, the temple of Shalkh, Jama Masjid, Nagina Mosque, and Kevda Mosque. The remains of the Palace of Begada are still found near Vad Talav (Banyan Pond) two kilometers (1.25 miles) away from Champaner by road.
The government has granted many concessions and offered subsidies to the new industries coming up in this area. As a result of it, Halol and kalol towns near Pavagadh have turned into virtual industrial estates. A film studio at Halol has this added advantage.