Purulia is one of the lesser travelled and explored parts of West Bengal, keeping in mind the natural treasures it houses. Trekking in West Bengal usually gives one a picture of the Himalayas of the North, but trekking in Purulia is no less of an experience. We were surprised in ways we'd never imagined.
We started from Santragachhi Jn. on the early hours of 6th Jan. By the way, the trek was an Adventure Trekking and Camping Course organised by Ubac Mountaineering Assoc. We were a team of 19 odd individuals and most of us at that time, strangers to each other.
We boarded 12883 up Rupashi Bangla express, which brought us to Purulia junction at around 12 noon. The train departs from Santragachhi at 6.25am. After a quick lunch at Balaka Hotel just outside the station, we set out on our way to Pakhi Pahar. Cars, vans etc are available for renting to Pakhi Pahar. The distance is around 50km. Once you leave the busy city, the car goes on a smooth road flanked on both sides by fields and the occasional settlement. About forty minutes into the road you'll be welcomed by this first glimpse of the mighty mountains.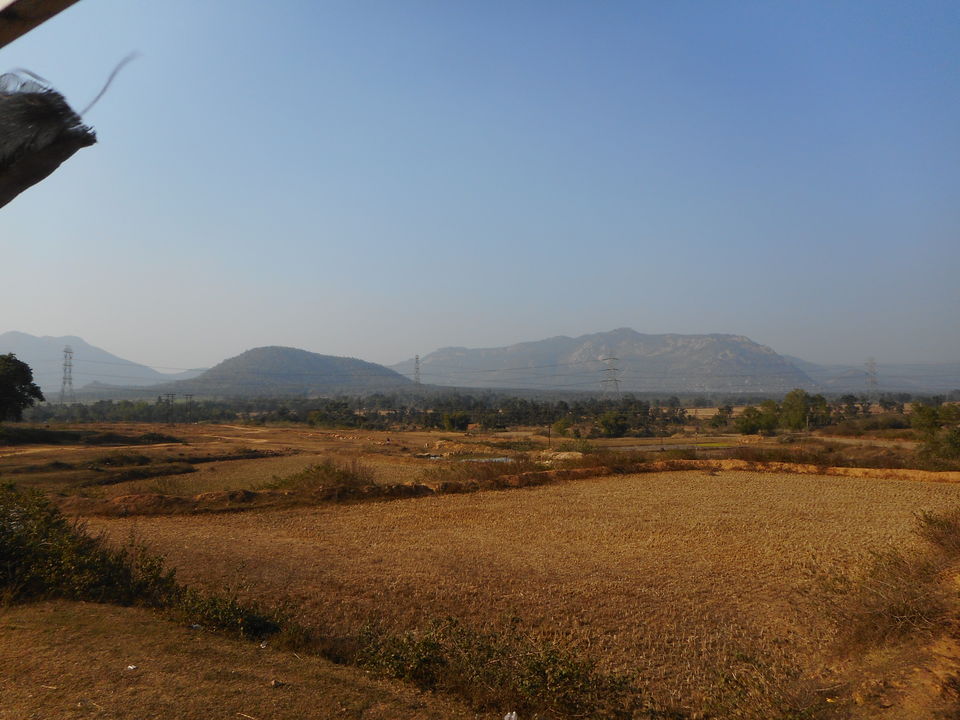 At Pakhi Pahar we quickly set up camp in the forests as night falls quick in these parts. By the way, these forests are frequented by elephants. Do confirm with locals, or your local guides to know about their recent whereabouts. One has to be very careful while choosing a campsite, a little mistake can be lethal.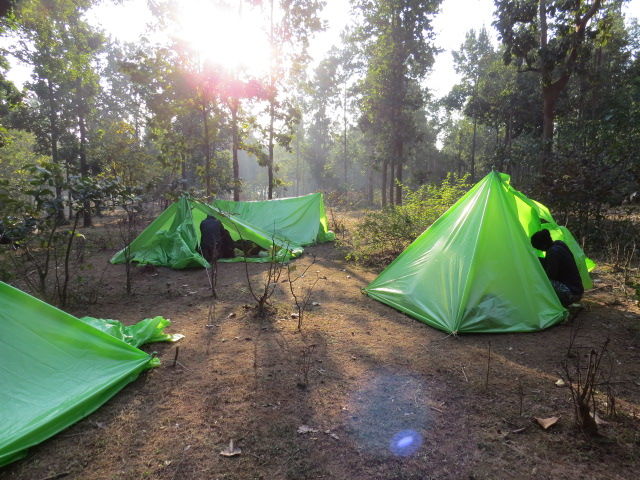 That night we went on a walk along the forest and a little up the hill. Accompanied by experienced people of course. The forest at night is dangerous in ways it's hard to imagine. The walk ended on a rocky slope, where we spent a blissful fifteen minutes looking up at the night sky, the village lights, with our breaths to keep us company in the inky darkness.
Next morning saw us having a quick breakfast at a roadside stall at Bhuchung di More, followed by a morning of rock climbing. Pakhi Pahar offers some spectacular places for the sport.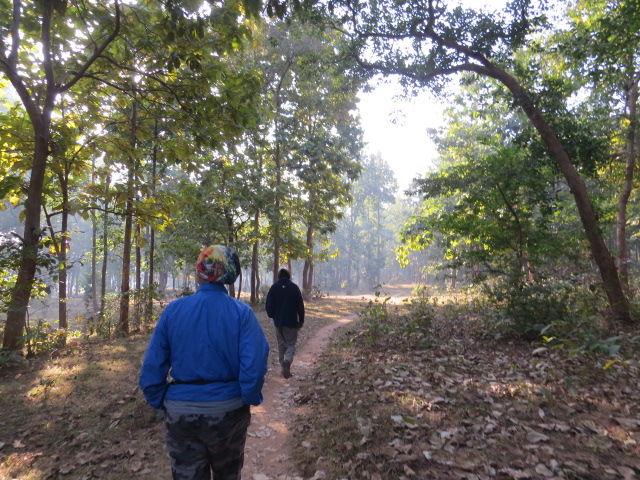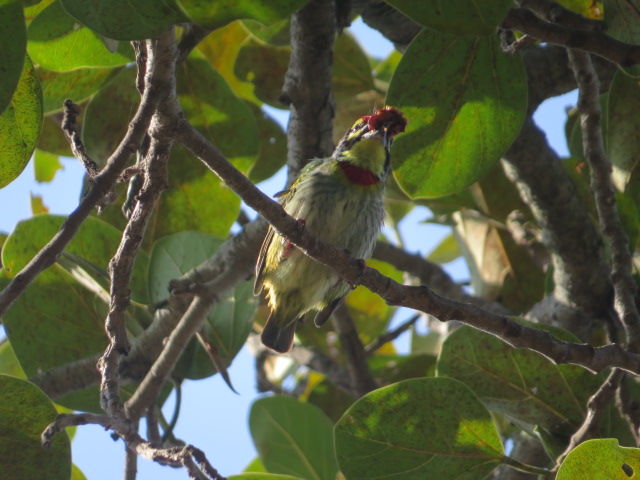 Lunch was a sumptuous affair at a local home, with fresh fish and vegetables, and right after, we embarked on our journey to the top of the Pakhi Pahar!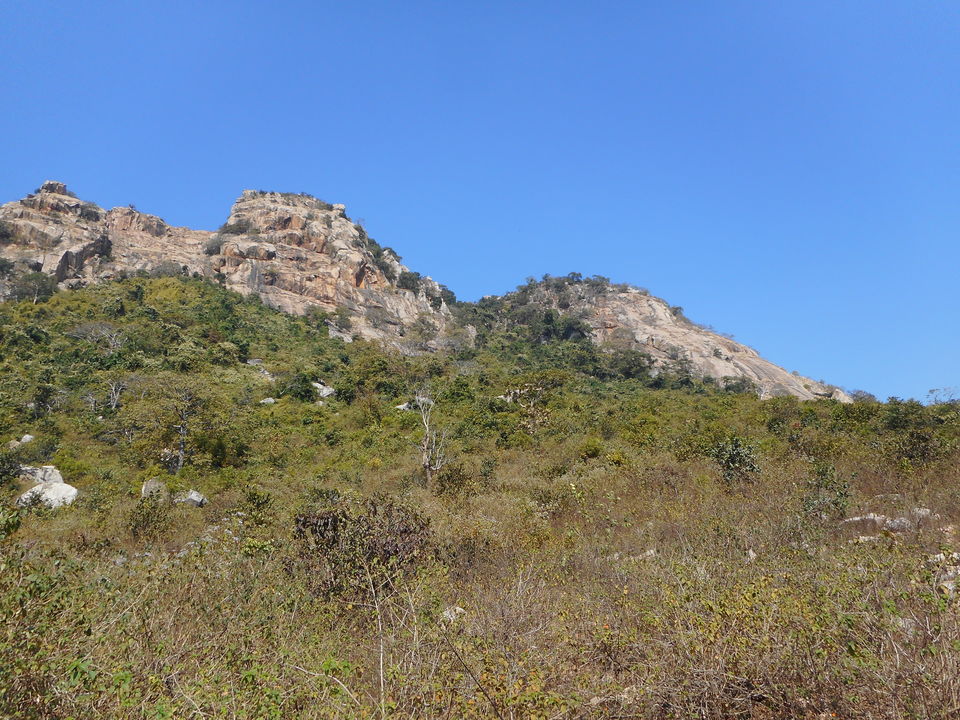 If you're thinking a trek up a little hill, not even in the Himalayas, would be an easy affair, let me halt you right there. With thorn bushes, tricky rocks and steep slopes, it's a moderate trek. But the beauty? Way beyond moderate.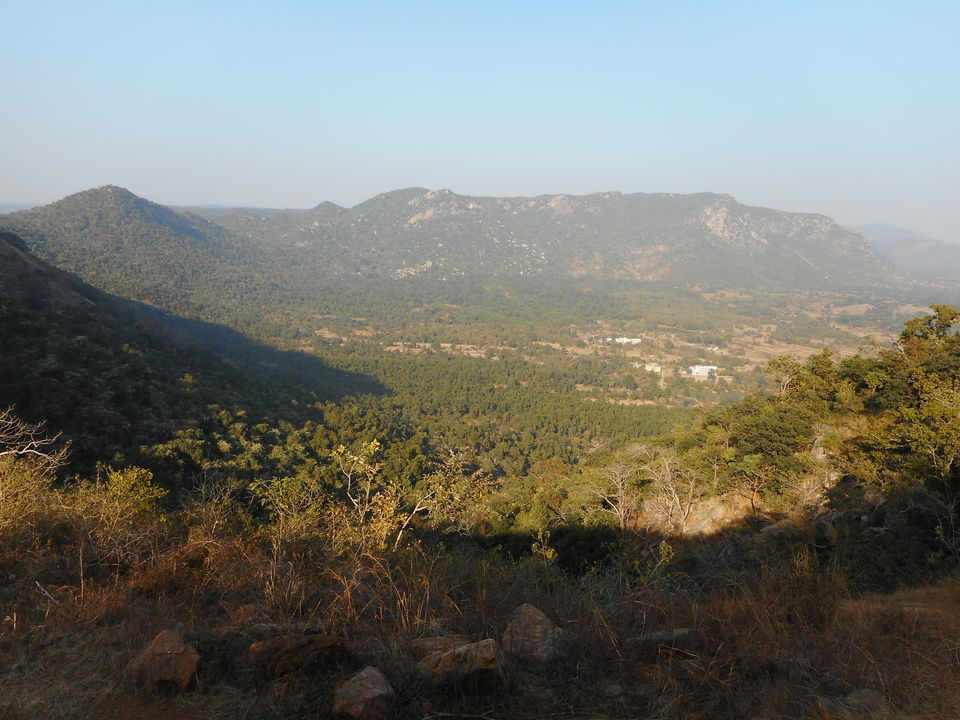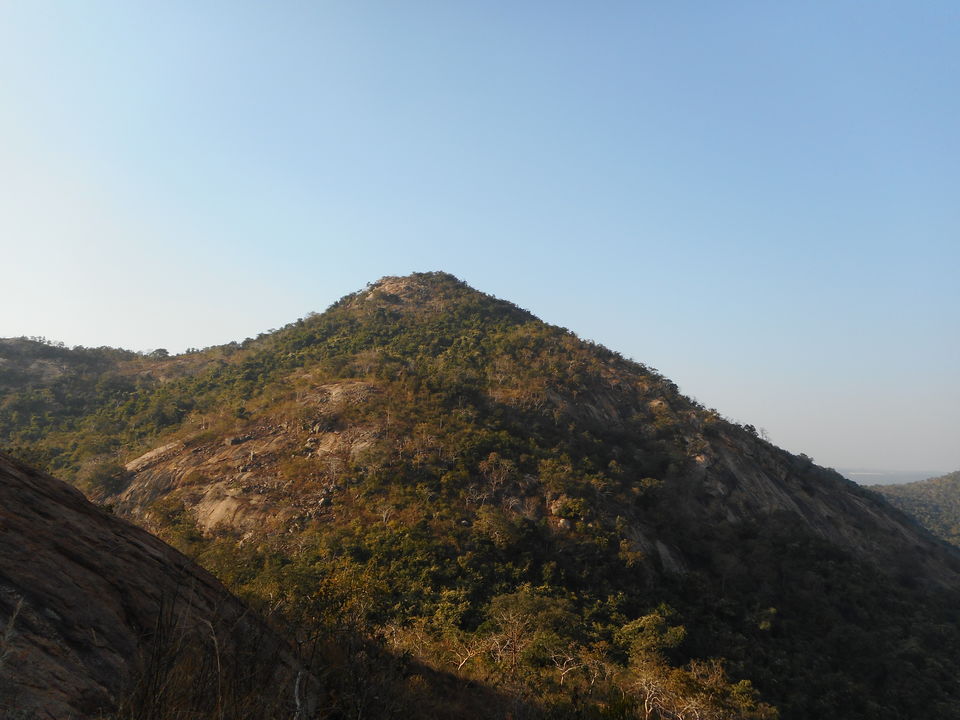 Sunset from the top was blissful, and we were a content group that clambered down the hillock to our campsite among the darkening sal trees.
Next morning we set out early for Dauri Khal. However due to a team member's sudden illness the route had to be cut short around three hours into the trek and we delved into Amjharna instead. Amjharna by itself is just an hour and half's trek from Pakhi Pahar but it took us longer since we'd had to go take a roundabout path. Elephants are very common in this part, we saw loads of footprints and fresh dung. The Amjharna campsite is a smooth rock slope with a gentle tilt, facing vibrant green forests of the next hill. Elephants cannot come on the slope, however they do visit the 'jharna', or spring, frequently.
On our fourth day we finally set out for the most awaited campsite, Dauri Khal. The first part of the trek was a gentle to moderate uphill followed by a sharp downhill descent that brought us to outskirts of a village. Thereby we walked along fields and dry ditches, and along a sacred woodland, another short climb that brought us to this after about 4-5 hours.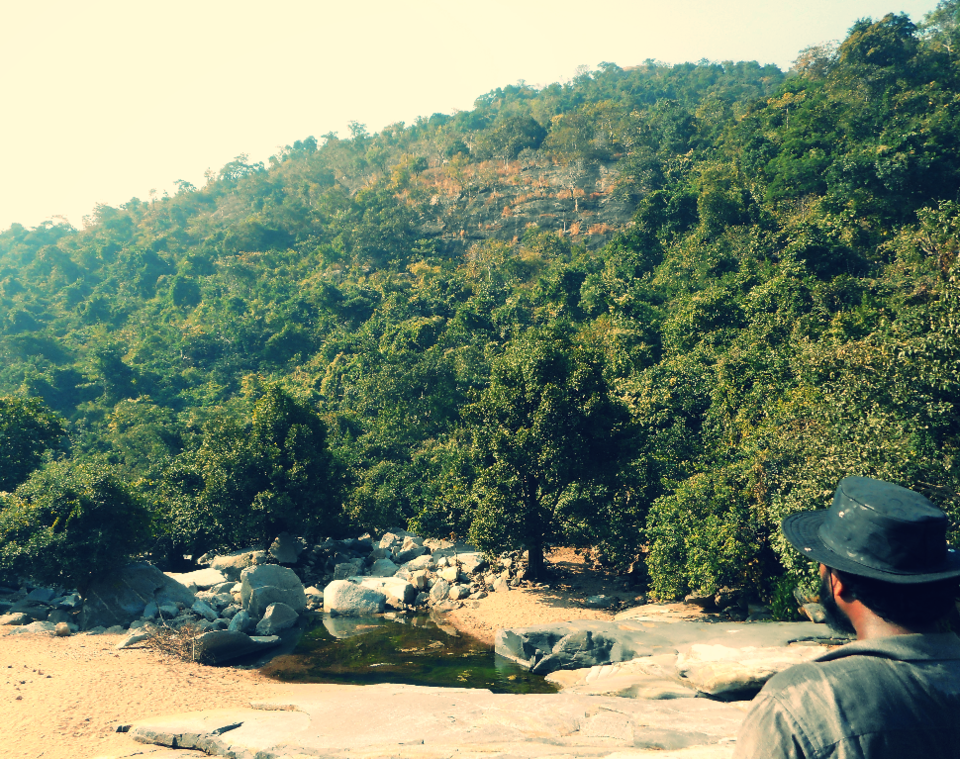 The campsite is a strip of sand with the boulders and stream water on all sides, which makes it safe from elephants. There are several small rock pools, and we spent a lazy half hour splashing about in one of those.
Please note that this place becomes very dangerous in the rainy season, flash floods being common. There have been fatal accidents, which can be avoided easily by proper planning and following of rules.
Our fifth day was a five hour trek to Puniya Sasan. The place is in the buffer area between the forest and the villages, and we were finally out of the elephant zone. The route had been exceptionally tricky, with us going into wrong trails and having to backtrack more than once. There was something very peaceful about the open fields in the distance, forests on one side, and chirps of birds all around. Not to mention the distant hum of civilization a couple miles away.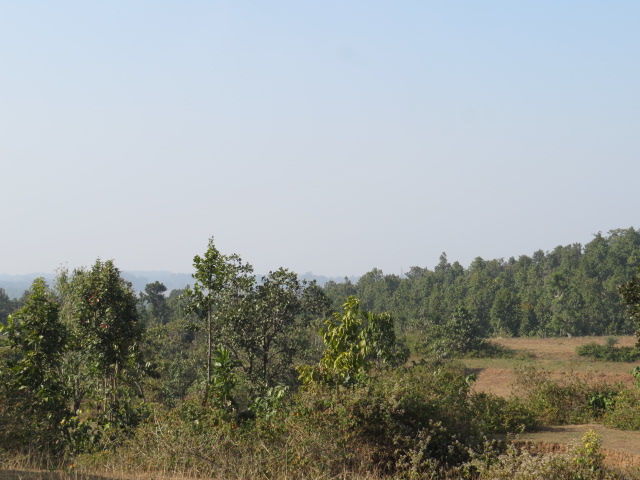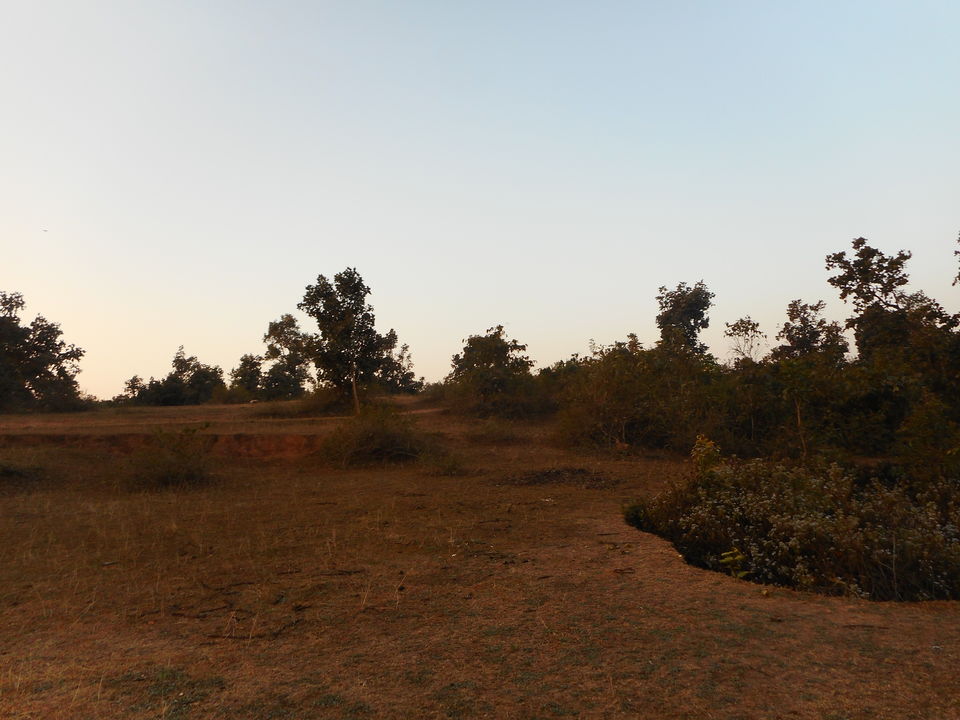 The last leg of the journey was rather easy, route being along the metalled road. The scenery isn't to be underestimated though, with colourful meadows, quaint little villages and brown-green hills, this can give many popular tourist spots a run for their money.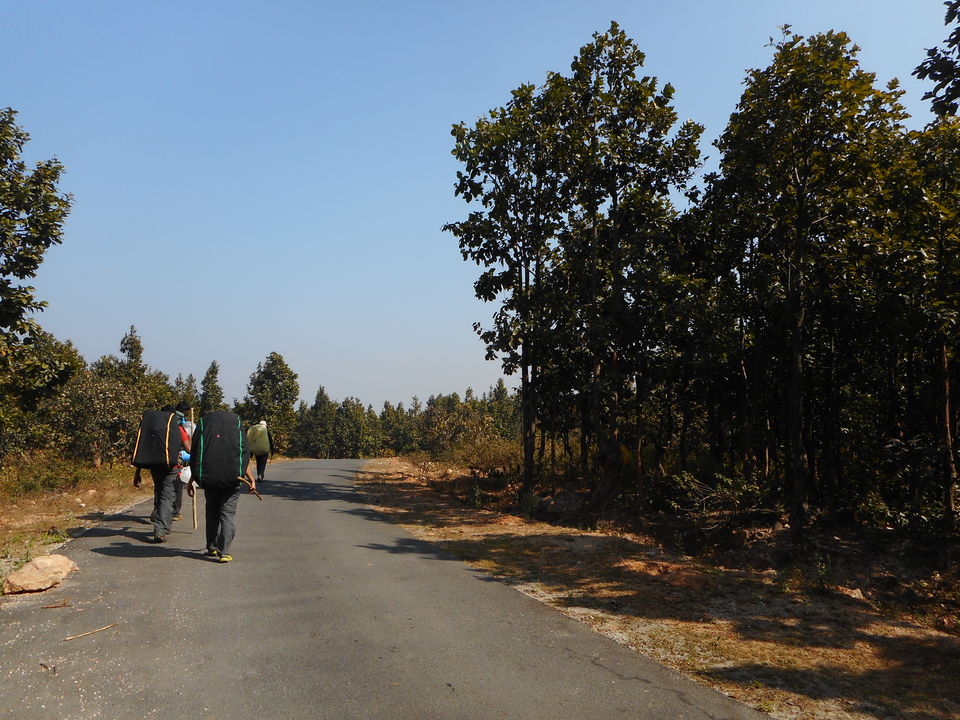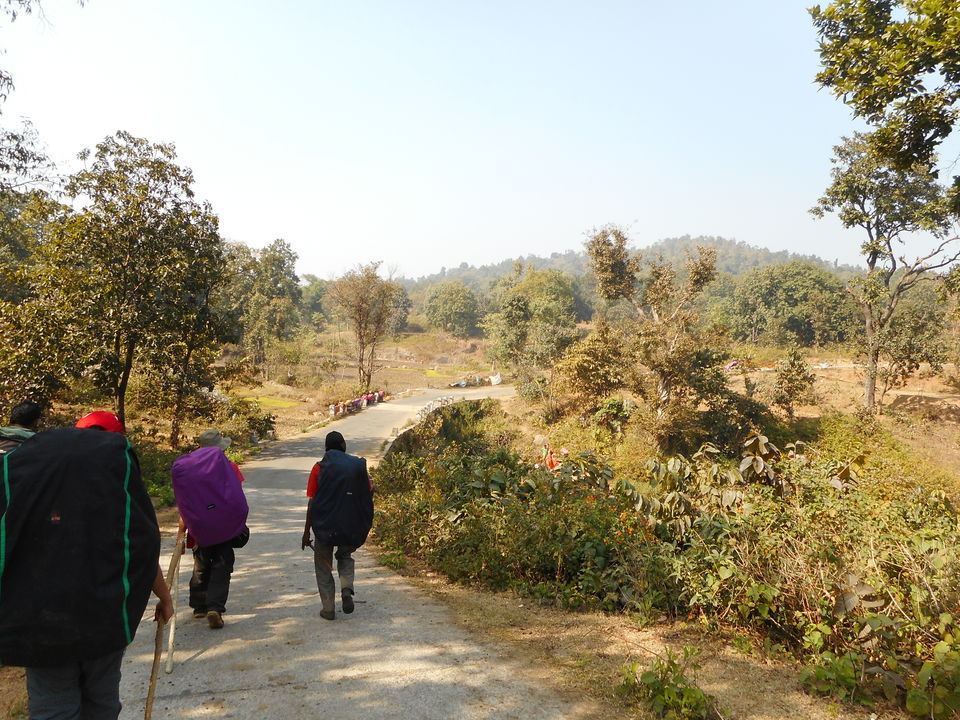 Our destination was Usul Dungri top, however that particular spot has been somewhat marred by 'development' with view points and benches springing up and bricks stacked everywhere. We trekked a little further and found another quiet campsite, covered on two sides by rocks and bushes. And what more, our personal rock balcony that looked over to the valley.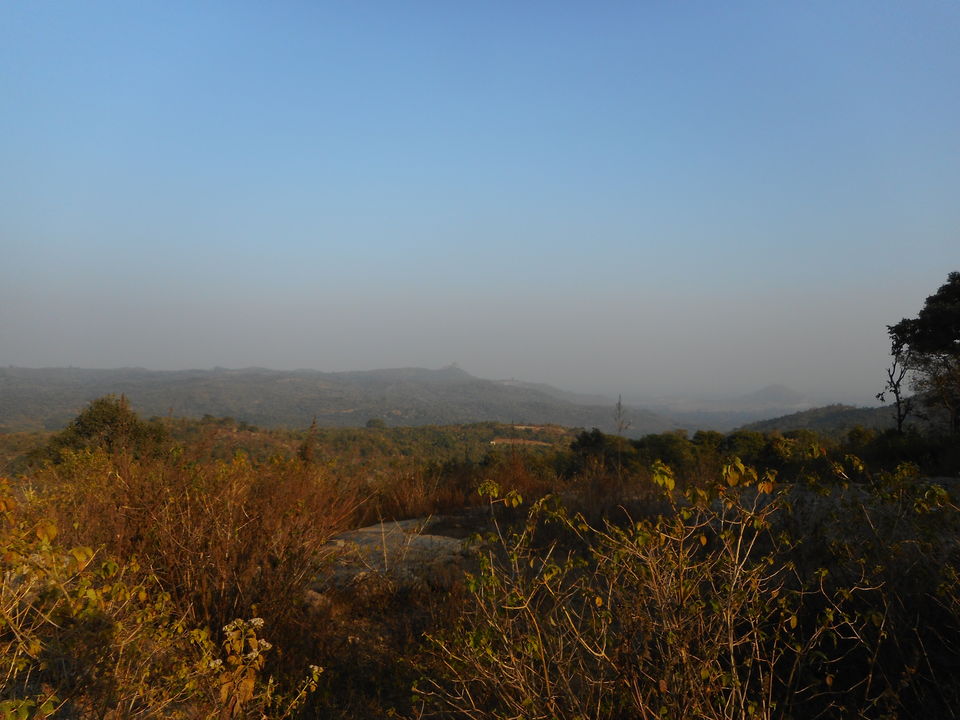 Our campfire(not with real fire of course) here was a grand affair. And as dawn broke the following day, it was a content family, not just a group, that witnessed the sun unveil the hills shrouded in mist.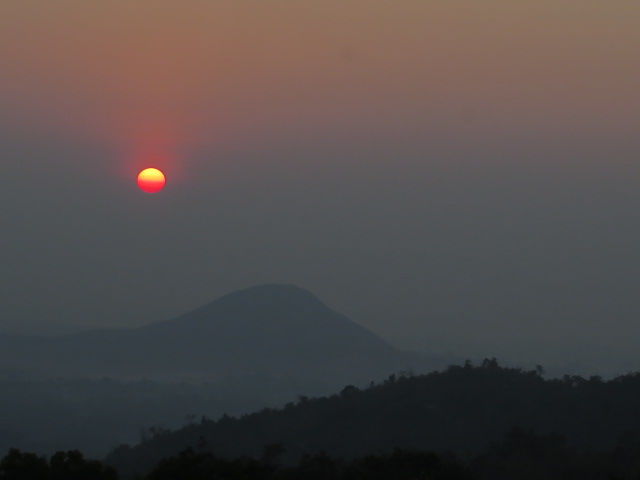 A three hour steady downhill trek brought us to a village called Ghatbera, which is the nearest in terms of availability of motorised vehicles.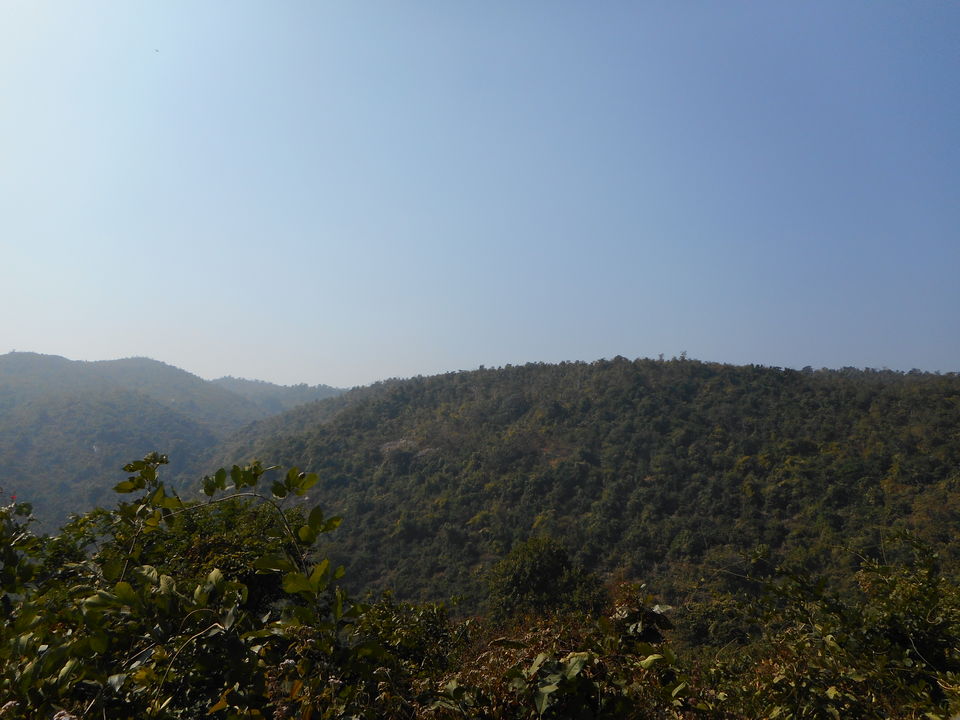 And so we were off to Purulia station, retracing our first steps by a lunch from the Balaka Restaurant, then boarding the Rupasi Bangla Express back to Santragachhi junction.
If you wonder why you should trek Purulia when the mighty Himalayas are just a little while away, do it for the azure cloudless sky, the thorn bushes that'll tear your skin at endless places. Do it for your thundering heart as you realise there'd been an elephant herd there a little while back, and do it for the glimmering inky sky at night. Trek Purulia because underestimating this still hidden paradise is not a mistake you'd want to make.