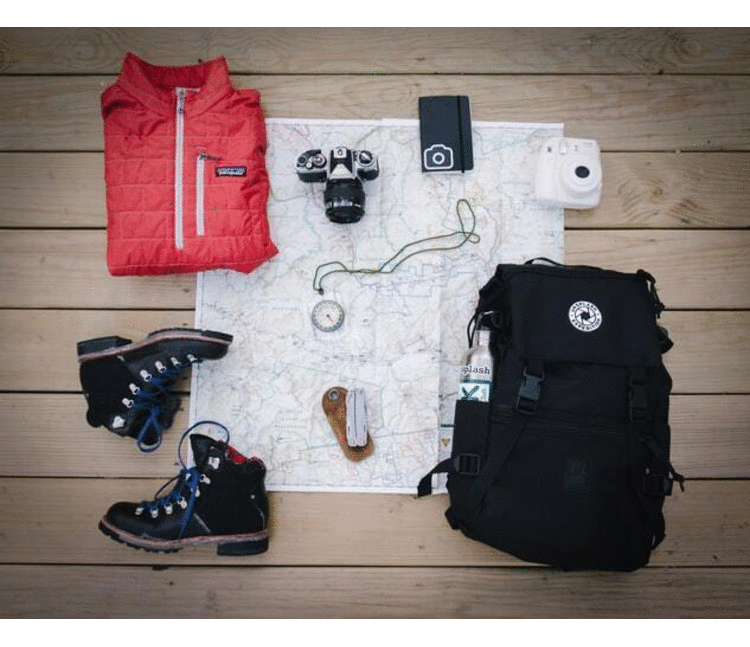 Trekking is a type of walking vacation. It is adventures to explore the beauties of nature and aspects of different human culture on foot. No form of modern transportation is used while trekking.
Trekking in this era is one of the most trending adventure experiences everyone wants to do. Do you know? there are some precautions majors required If you are doing it first time.
I went Khirganga trek this year, I had face couple of issue while trekking. So, I thought to share the basic precautions & majors with you.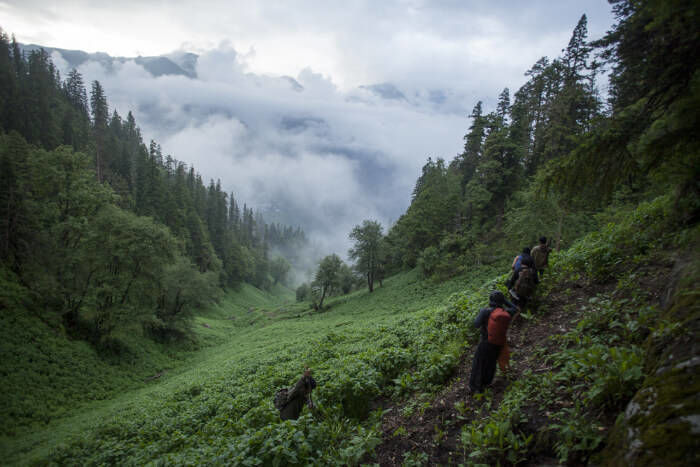 Wheather status :-
Before start trek kindly check the weather status & make sure you are aware of upcoming rain, snowstorm & other climatic issues then take decision don't put your life in a danger.
Don't relies on Mobile phones:-
Please make a note of all your necessary contacts in case If you lost your phone this will work.
Don't rely on your phone If you are going in a group, create a landmark where all your other members can join because in hilly areas network will not work sometimes.
Physical & Mental preparations:-
Please check your health condition first If you are planning to trek because Acute Mountain sickness is one of the major issues coming in your way while trekking.If you have this type of issues please consult doctors & then plan accordingly. It may be happening to anyone due to physical fitness or age
Acute Mountain Sickness:-
Acute Mountain Sickness (AMS) is the effect on the body of being in a high altitude environment. … Mild AMS does not usually interfere with normal activity and symptoms generally subside within 2-4 days as the body acclimatizes.
How to avoid Acute Mountain Sickness (AMS)
Give yourself proper rest.
Stay hydrated (2-3 Litres of water)
Don't rush ,gradually attain heights
Don't intoxicate with alcohol or any chemical substances before the trek, it may fall you in danger.
Try to it high caloric food.
Cardiac health:- Please check your cardiac health status before the trek, generally we are avoiding this part &started our trek, later this will turn into sudden fall& rise of blood pressure, anoxia & other cardiac problems.
Training:- If possible do 2 weeks or 3 weeks training before trek like checking your stamina, leg,back&shoulder exercises etc.
As this parts of the body will play an major role while trek.
Mental health:- Set your mental health before the trek, I suggest If you are suffering from any mental issues please check with doctor & plan accordingly.
Set your mind where you are going,why you are going &how to manage the things. Don't put extra stress while trek keep your mental health in good shape.Keep your self calm.
Backpack:-
Cut off the things which will not be required for the trek, keep your bag light so you can easily walk & enjoy the journey. If your backpack is not light then might be chances your muscles get stretched badly & you may face muscle cramps, shoulder, back pains etc.
Clothes & Shoes:-
Don't compromise with the quality of your clothes & shoes.It should be proper If you are not maintaining the quality then you are putting your life in danger.
Clothes:–
Wicking Shirt. …
Warm Layers for Upper Body. …
Windbreaker and/or Rain Jacket. …
Exercise Shorts. …
Long Pants. …
Rain Pants. …
Sports Bra & Quick Dry Undies. …
Wool Socks.
Shoes :- Trekking boots.
Trekking Poles :-
Please carry sticks while trekking it will give proper support to your legs & balance the body weight.
First aid box:-
Please carry first aid box & keep bandages, spray, painkillers, ORS powders & some general medicines as per your requirement.
Other necessary equipment:-
Torch,Matchstick,Rope,Hammer etc.
How to prevent from animal attack.
Avoid trekking alone, don't try to hurt animals, Avoid areas known to have a high bear population, try to do your trekking in daylight hours.
Map & compass for navigation:-
Please bring a map with you it will give you proper access to navigate the area, everywhere Google will not help you.
Travel Insurance:-
If possible buy one travel insurance because the accident may happen anywhere, why we should not protect ourselves early.
Travel Guide:-
If you are not sure about the place, hire a travel guide they are local belongings & they are very much familiar with the places & they will guide you.
Trekking may be a truly rewarding experience if done with complete preparation. Before you head for trekking, you should also learn about altitude sickness. You should also take care of personal hygiene to make sure that you don't fall sick in the mountains. Hope for the best but stay prepared for the worst, as a trekking tour may throw unexpected challenges.
I suggest don't overlook the precautions otherwise it will give you a painful experience.
Stay connected with travel box for more updates..keep travelling,stay safe &alert.
Written by