You will have a more enjoyable Alpine trek if you follow these tips when trekking in Nepal. These aren't intended to be comprehensive, but they are a good place to begin your research.
1. Know when to go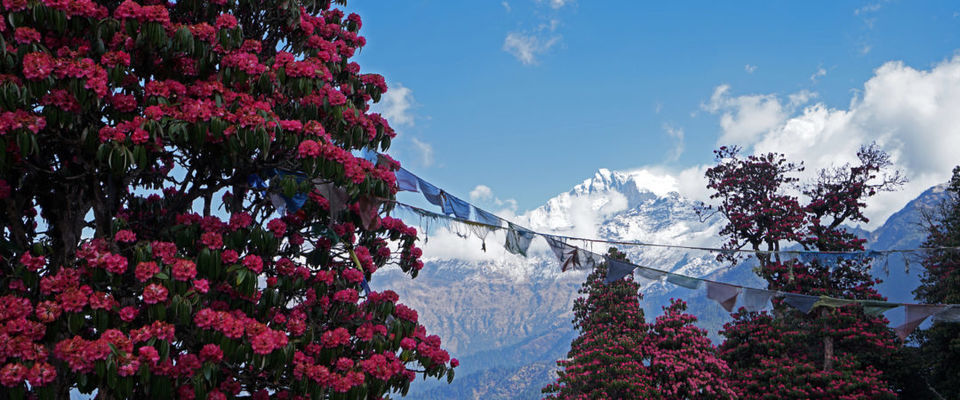 Spring and fall are the best seasons for trekking. March through May is considered the spring season. As of March, the temperatures are in the low 60s, warming quickly to the high 70s by May. By December, average temperatures will be in the lower 50s with temperatures starting in the upper 60s in October. In addition to being the driest month of the year, December is also the coldest.
It can be quite beautiful during the spring months, but it can also be quite cloudy, particularly in the mornings. There are usually clear skies all day long in the fall, so you'll get the best mountain views.
Throughout the year, trekking is possible in Nepal. Although, one must keep in mind that 80 percent of their annual rainfall occurs between June and September. Summer during this time period is also known as monsoon season. If you come from a climate with dry summer months, don't be fooled.
During winter in Nepal, you can expect temperatures to be quite cold based on where you are during these months. These days, temperatures can fall below freezing in the central valleys. During the summer, temperatures in the Kathmandu Valley are usually between 36 and 68 degrees Fahrenheit due to its altitude of 4297ft/1310m. The Himalayas can have extremely cold temperatures at higher elevations, with temperatures so low that they drop below freezing.
2. Trek in Annapurna and Everest regions: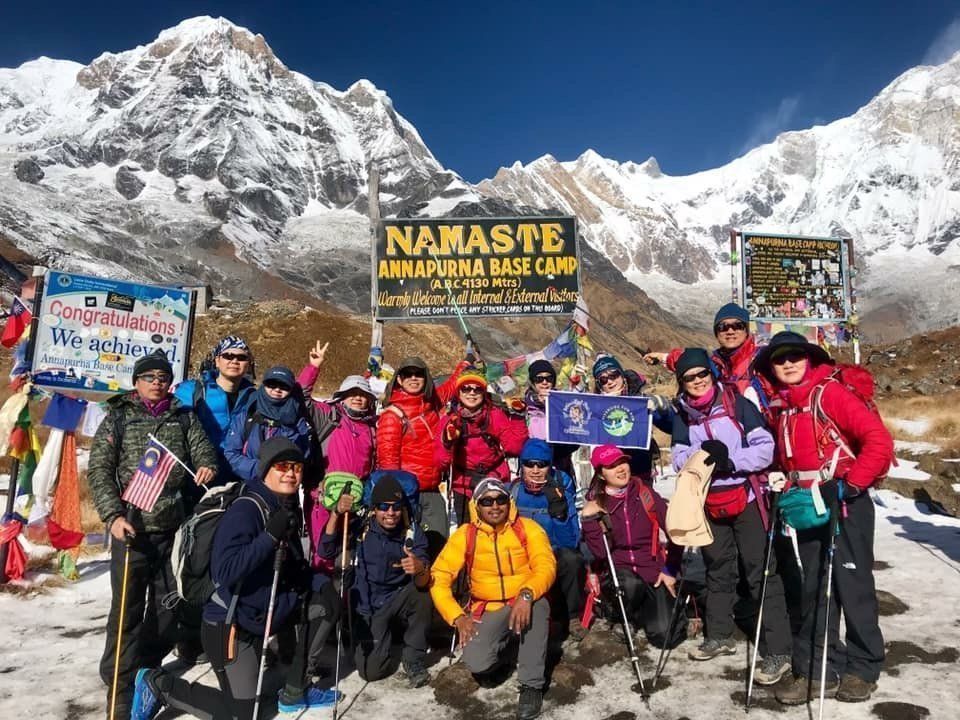 These are the most popular trekking areas in Nepal. From Kathmandu, one can also easily reach the Langtang Valley and complete a trek in less than a week. You can choose to experience the arid terrain up to Muktinath in the Kali Gandaki gorge or the rich forest and serene beauty of the Annapurna sanctuary. It is an incredible experience to take part in any of these treks. Two weeks is about how long they usually take. Trekking outfitter Treknepal can arrange everything needed to go on one of these and many other treks, including guides, porters, and accommodations.
3. To have a fun trip, protect your health: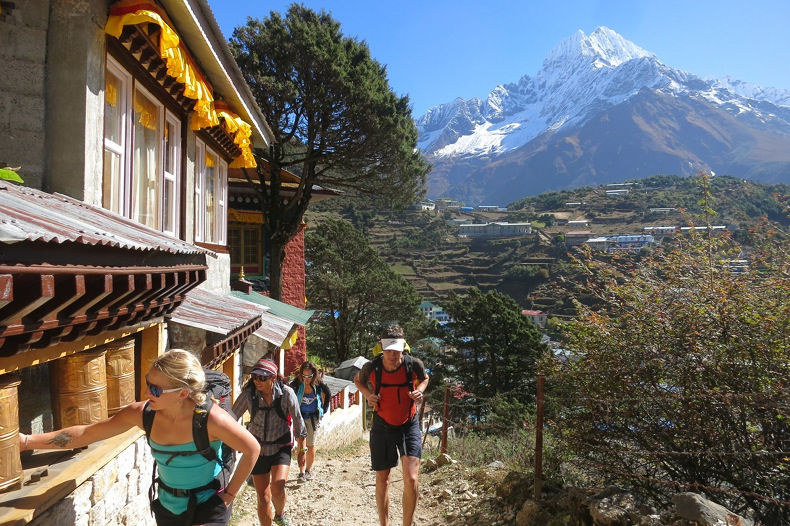 Complications with the digestive system are primarily to blame for Nepal's poor health conditions. You can easily prevent these by taking a few simple precautions. A general rule is to boil or purify all water before consumption. TrekNepal also recommends that you bring at least one filtered water bottle, so that you will always have access to clean water no matter where you are. Before eating or putting your hands in your mouth, make sure that you wash your hands. Most problems can be avoided by following two simple steps.
Recommended vaccines include Typhoid (Typhoid vaccine (Typhim Vi- injectable)), Hepatitis A (brand names (Havrix, Vaqta, Avaxim) or Twinrix (combined A&B)), Polio (usually as child, check if your own physician if booster is needed), Tetanus (10 year valid), Rabies,(3 year valid). You do not need a certificate of vaccination against Yellow fever since you are not traveling from a country where yellow fever transmission is a concern. If you are traveling to west Nepal (rural areas), Japanese encephalitis prevention would be recommended (vaccination at least 2 weeks before departure).
At elevations greater than 10,000 feet, acute mountain sickness (AMS), or altitude sickness, can develop. No one can predict if they will get AMS, and just because they have traveled at elevation before and have not had it does not mean they won't in the future. To prevent altitude sickness, you can slowly increase the elevation over a period of days. Your body will get acclimated to the change this way. The best way to treat AMS is to move to a lower altitude if you're feeling nauseous, dizzy, or suffering from severe headaches or insomnia while at altitude.
4. You will need a passport if you are visiting from the USA, the United Kingdom, Canada, Australia, and all other countries within the European Union. You do not need to carry a return ticket if you are entering Nepal, unlike some countries. You can obtain a tourist visa at the airport, which is valid for six months.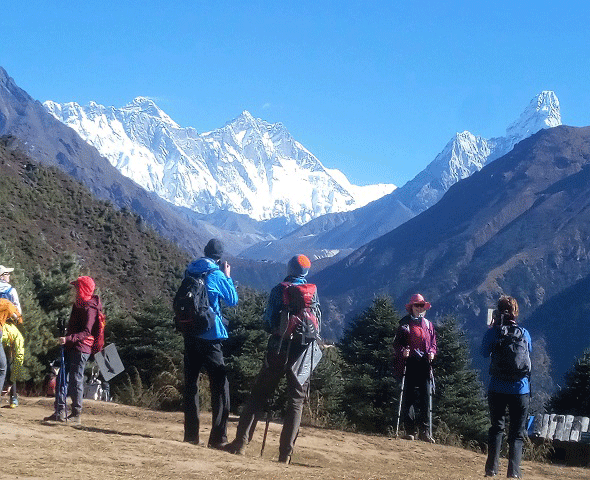 5. Follow Nepalese customs and have the best possible experience in Nepal. This will ensure you don't offend anyone. You might not even consider some of the things which are considered rude in your home country. It isn't just people that you shouldn't point at in Nepal. You are also prohibited from pointing at statues. A person's feet should not be stepped over. The feet are also subject to other social conventions, such as taking off your shoes before entering a home or a separate eating area. A shrine requires you to remove your shoes as well. Stand or sit at a distance from a person who is eating, but do not stand next to them. It is always best to walk clockwise when passing local Chorten and shrines. Greetings are not always done with handshakes, so in this culture you will want to put your palms together in a prayer-like manner.
6. Wear layers when packing for a trip to Nepal if you want to be comfortable. Dress appropriately to adjust to temperature changes by putting on and taking off clothes. For winter treks or trips above 10,000 feet, you should bring an insulated jacket. The women should bring skirts and pants, the men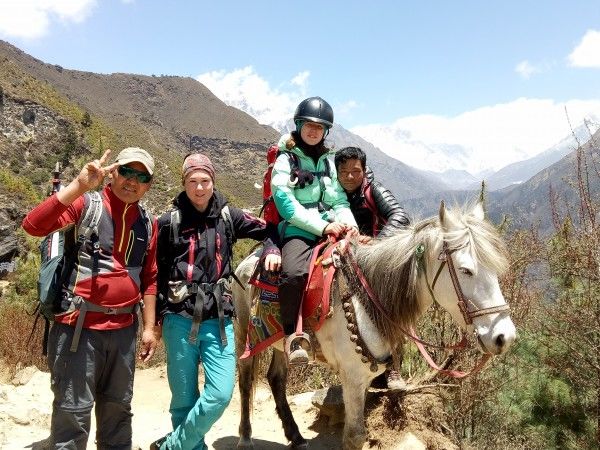 You can choose from a variety of travel and fun packages from World Alpine Trecks! it can be challenging to pick the right packages from among the many option available. Our selection of Nepal Trekking packages will help you pick the best tour and trekking options. If you choose one of our popular trips, you won't regret it. You will be able to receive more than you ever expected! Let us know what are you looking for?
If you have additional questions or need more information about our Privacy Policy or if you ever need this type of service and survivor products, feel free to contact us.