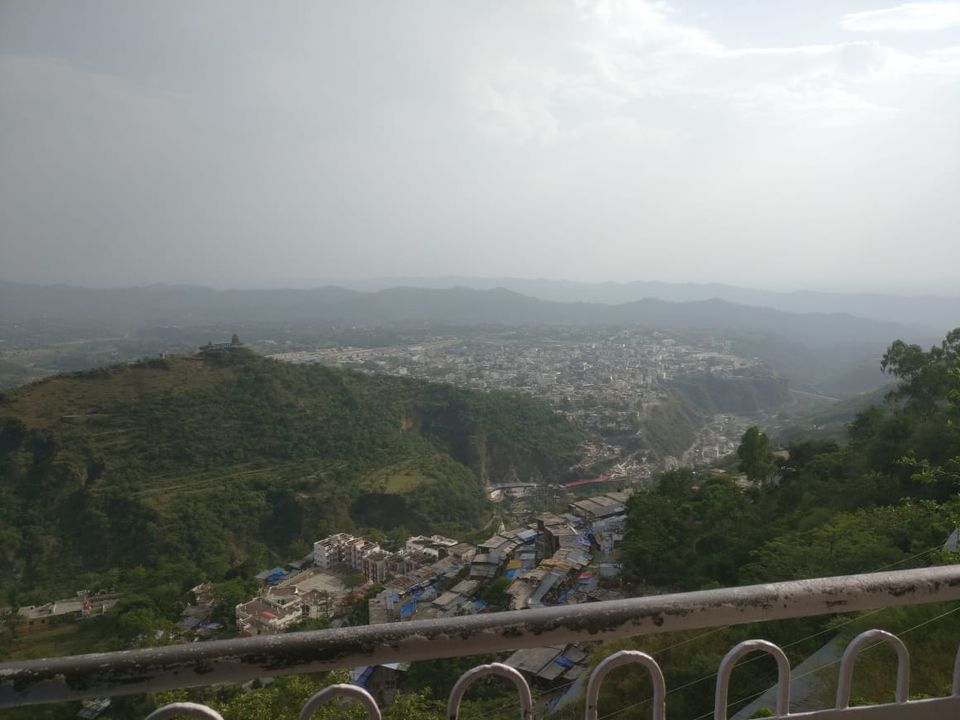 JAI MATA DI..!!
The trip to Vaishno devi is somehow the best trip as i was with my family and we shared the best family moment after a long time.
The trip was way too adventurous , we experienced some of the amazing views, met with interesting people and i am really astonished by watching people and there believes in god, Vaishno Devi, also known as Mata Rani, Trikuta and Vaishnavi, is a manifestation of the Hindu Goddess Mata Adi Shakti, also known as Mahalakshmi/Matrika Goddess. The words "maa" and "mata" are commonly used in India for "mother", and thus are often used in connection with Vaishno Devi.
Vaishno Devi Mandir is a Hindu temple dedicated to the Hindu Goddess, located in Katra at the Trikuta Mountains within the Indian state of Jammu and Kashmir. The Temple or Bhawan is 13-14 km from Katra and various modes of transportation are available from Katra to Bhawan, including ponies, electric vehicles and palki.
So we started our journey by boarding a train Delhi to Jammu the train journey is always amazing and adventurous, we have booked everything starting from the cab to pick up, hotel in Katra, Bhavan and Electric car for our parents..
The journey started by noon we got our Darshan tickets, and it was a way too long journey so we booked a horse for our parents.
and their journey started,
So me, my sister with 1000's of pedestrian started our journey with a lot of hootings of JAI MATA DI.. the journey was amazing as we saw some of the amazing views and met with different holistic people,So after many hours of journey we finally reached the halfway in Ardhkuwari, we decided to take some rest, my parents were waiting for us as they reached early before us ,the electric car timing was 8 pm and we reached there by 6 , so we took 2 hours rest, in which we met with a lot of monkey's and chai was the best,
So again our journey commences by 8 when our parent get into the electric car and we again with 1000's of pedestrian started our journey so at last, we reached the place, where we booked hotel in Bhavan and decided to go for Darshan in early morning, we took some rest and got ready for final darshan where we met the huge line who waiting for there chances, it took around 4 hours to reach the final spot and we are finally in the Vaishno Devi Darbar where we saw the monument of Devi, there were 3 holistic monument and we get almost 40-50 sec to see , yeah 40-50 second is a huge time because there are lot of crowd maybe we are lucky as people don't get a single second to see the Devi, we waited for an hour outside the darbar where my dad started his worship and yeah it was too cold at the top.
So after a darshan and capturing amazing views and moment its time for our return journey but weather had a different plan for us as it was so raining that we can't go back as pedestrian, we had already booked a Helicopter for our parents but weather was worst that we waited almost 4 hours for helicopter, and we also decided to give a company to our parents and decided to go back with helicopter, finally the helicopter arrived, and we sat into it and view from the top was so amazing and attractive I can see the whole Katra from the top, it took only 5-10 min for helicopter to drop us, so once we reached our destination the hotel cab was waiting for us, and we get back to our hotel and took a rest for a day, we started the next day by the site views of Jammu and bought the most famous Almonds, Kaju's etc,
By the next day our trip ends and its time to go back to our regular lives.
Vaishno Devi is one of the most holistic and must go place for everyone at least once in a lifetime, you get the best experience there and definitely feel connected with God, So if anyone planning for a trip with there family to go on any temple they must consider the Vaishno Devi and its totally worth it.