Hi all, well I am back with one more blog entry (Ofcourse lock down made me write this 😁 ). Less explored hill station, wide open spaces, wilderness and unbelievable sights of pretty cottages peeping through the lush tea gardens is what I can say as soon as I hear the name "Valparai".
It was almost a year back, summer was suffocating each one of us. So we wanted to chill somewhere cooler and finally came up with the ultimate plan - "Valparai". We were around 11 individuals all set to move out for a superb outing. We started overnight around 10pm from Bangalore, bags packed and headed towards Tamil Nadu with some music and pagalpanti on. We took Bangalore-Coimbatore highway through Salem with lots of chai breaks in between. We travelled the whole night and when we woke up we were in our first destination - Aliyar Dam.
Its a total of around 400kms from Bangalore to Aliyar. We reached there by 6 in the morning, lucky enough to get a view of sunrise amidst the lake, birds chirping all around and ideal scene for painters with skypainted with hues like orange, red, yellow and blue.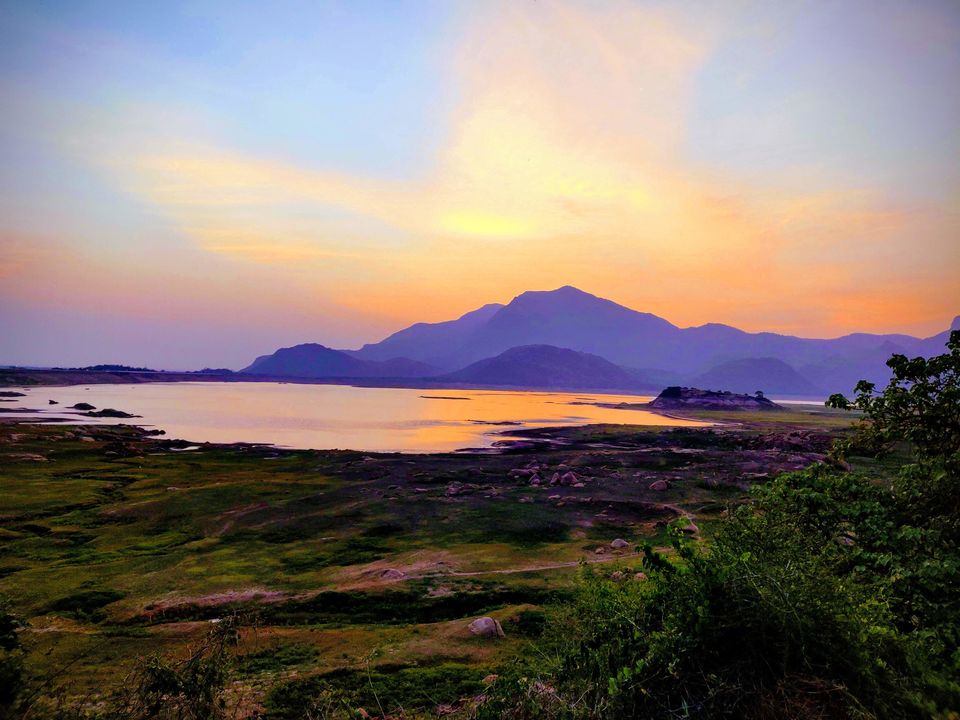 It has a reservoir located at the foot of Anaimalai hills in western ghats. This dam also offers some ideal gateways which includes park, play area, water zone etc. opened from 9am to 6pm. We can also spot few wild animals since its surrounded by forest. After enjoying the scenic view of dam we planned to visit monkey falls, but unfortunately it was closed due to less water, but we got a chance to say hi to an Elephant on the way 😛.
We left Aliyar around 10am and took pollachi route to reach our homestay in valparai. Its around 65 kms from Aliyar to valparai and we have to move via a very extreme ghat section. Google predicted the temperature would be 18 deg cel when we checked before leaving but it was blazing 38 deg. Thats when we realized we should never rely on weather predictions by google 😅. As we approached the 9th hair pin bend we came across a breath taking view of Aliyar reservoir known as Loam's viewpoint. The journey felt like a roller-coaster ride with around 40 hairpin bends. After some 20 hairpin bends temperature slowly turned in our favour, surrounded by tea estates and smiling estate workers.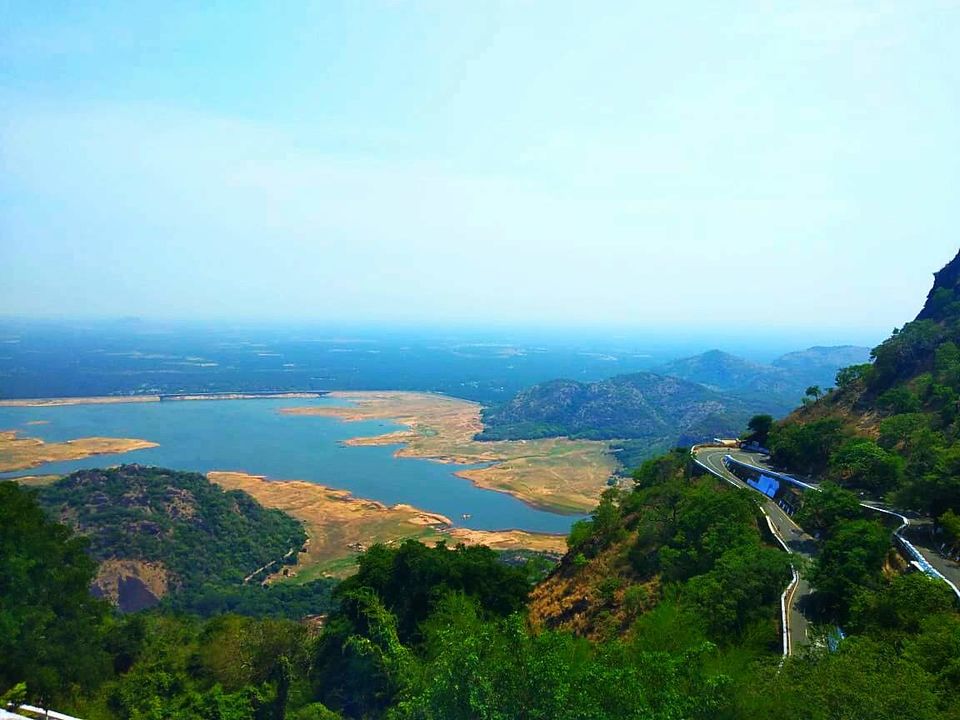 Finally we reached our homestay which was on hill top surrounded by tea estates all around. We got freshen up, finished our breakfast and started our tour (Don't expect delicious food here). The next destination we planned was Nirar dam. Its about 10kms from Valparai and the roads were pathetic. We left our homestay around 3pm and reached Nirar dam around 4pm. There is an interesting story here. There's a tunnel near the reservoir that is constructed by carving mountains that's linked to God's own country, kerala. This is so that whenever the water level is high, the water could be transferred to kerala through this tunnel. It's a total of 8kms tunnel and we can get inside by taking the permission of local security, if the water level is low. We got inside it, surrounded by darkness and ice cold water. It was a kind of adventure for us as we couldn't figure out what's in front of our eyes as it was all dark with echoed voices. Since they insisted us to be back within 15mins we moved from there and took a tour to tea estate on the way.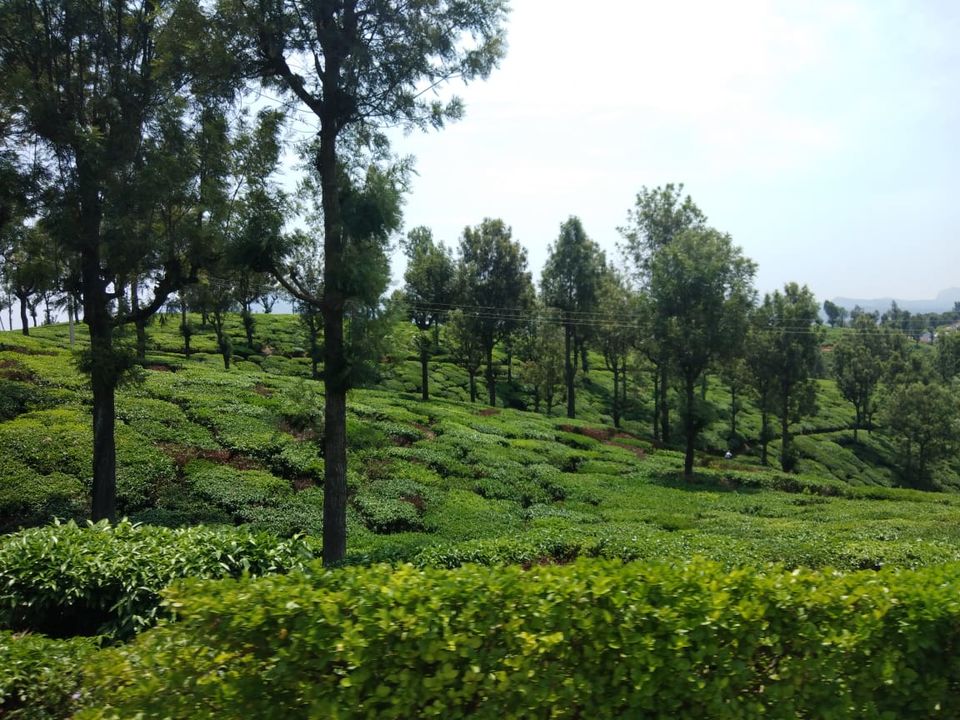 You can also plan for Nallamudi view point which is nearby but most of the times it will be closed. Then we explored the local areas filled with small stalls selling vegetables, fruits etc. and this marked the end of our first day.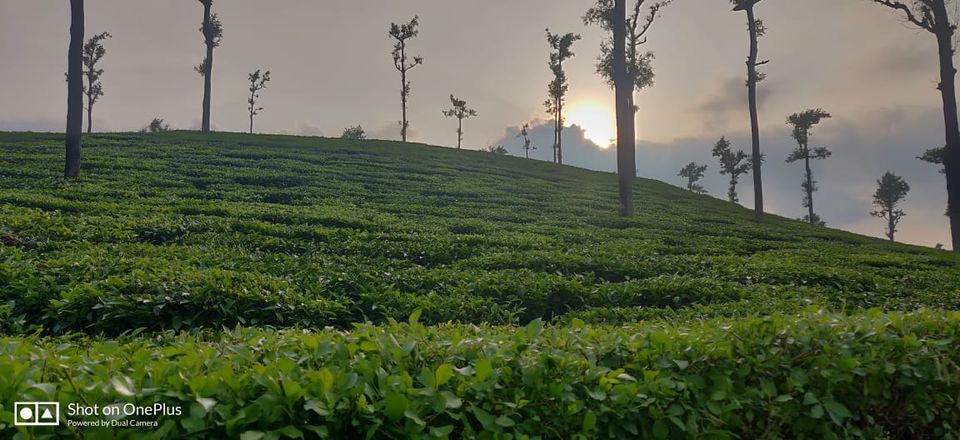 Next Morning we got to wake up with a wonderful view and found a perfect way to start our day with early walks into the Tea Garden with the misty wind and golden rays of sun. We endured our tour on 2nd day heading in the direction of sholayar dam. There are totally two dams- Lower and Upper sholayar dams. Lower sholayar dam is located in kerala. The one which we visited was upper dam as it's opened for tourists. Unfortunately there was no much water in the dam but the view was spectacular. Since it is located in the middle of the forest, we can see the flora and fauna amidst nature. If you are an enthusiastic photographer, it's a perfect place for you.
We still had some time left, so we decided to visit kerala. Crossing the borders of Tamilnadu and kerala was a serious trouble for us without permit. So the point to remember here is to take the permit at the first checkpost you encounter, else you will never get it in between😅. The route is also scenic with oil palms, rubber estates and gorgeous riverlets. Somehow we managed to visit our next destination "Athirapilly" also known as "Indian Niagara falls". I always wanted to visit this place since I saw Bahubali movie. Finally there I was, standing in front of it.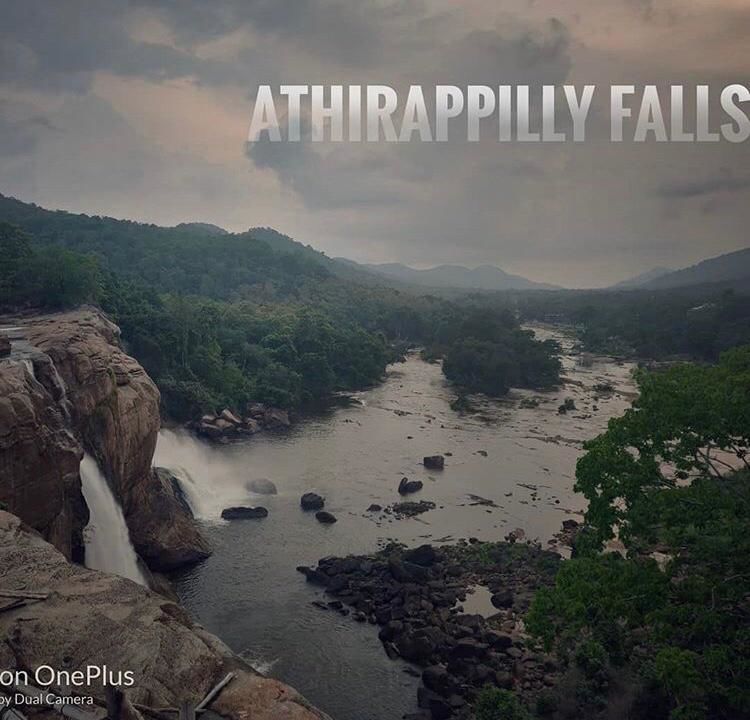 It's around 75kms from Valparai to Athirapilly, which shares a border between Tamilnadu and kerala. It was over crowded. We had to take a short trek to see the viewpoint of the waterfall. The pathway is laid out with bamboo handrails. It's like a half kilometer trek down the rocky hill. We can hear the roaring of water falling from a height of about 80m. The sight would have been much brilliant if we had visited in rainy season. After enjoying the view we went to play in cold water. By then it was almost 6pm and the security guard forced us to mobe out.
Although Valparai is pleasant throughout the year, the best time to visit is September to December. Though it may feel like going in monsoons, ofcourse it will be beautiful but equally difficult to drive in those ghat sections. So I highly suggest you guys to visit this small but serenely amazing place and if you have time, you guys can extend your journey to kodaikanal too.
Happy Journey!!