Valparai is one of the attractive scenic tourist spots in Tamil Nadu. Located 3,500 feet above sea level on the Anamalai hills of the Western Ghats, 40 hair pin bends and you will reach here in this small beautiful town. Rajesh bhai and Umesh joined me for this trip. A pollution free heavenly land.
Route we followed was Bangalore- Hosur - Salem - Avinashi - Pollachi -Valparai. Pls see google map for direction.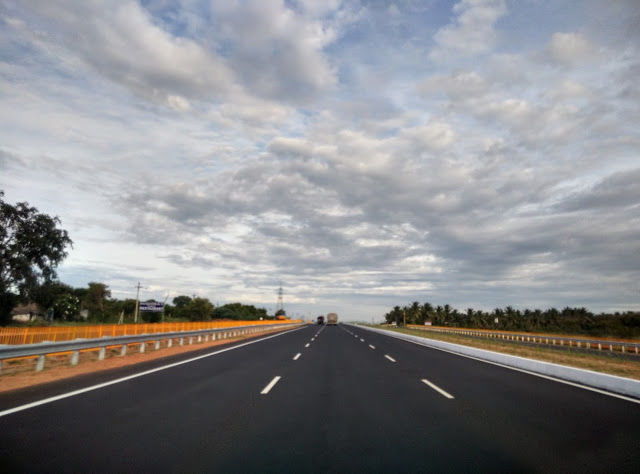 Avinashi to Pollachi road is scenic, both side of the road you will see wind mills.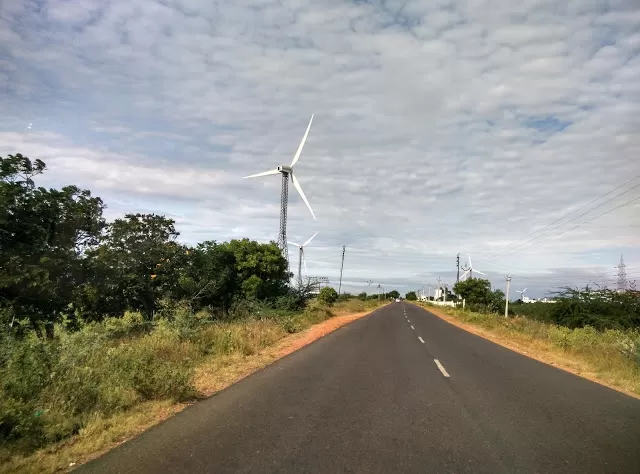 After crossing polachi, we stopped at Aliyar dam. Its very popular tourist destination, we could see families outing, childrens at school trip. Dam offers some ideal getaways including a park, garden, aquarium, play area . The scenery was beautiful, with mountains surrounding three quarters of the reservoir. Another good thing for me there was many roadside eateries and food stalls outside park. While coming back from Valapari, had fried fish.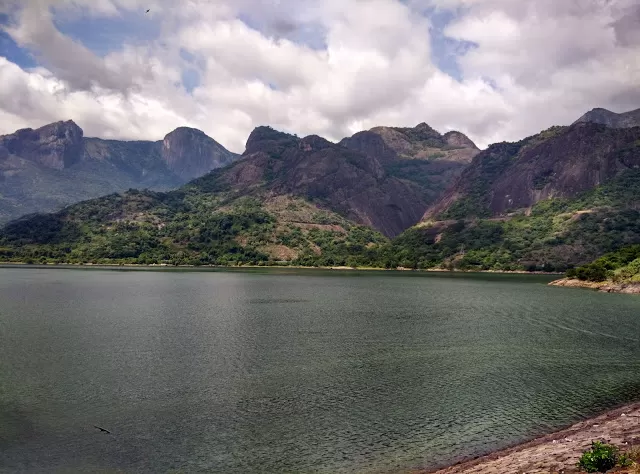 After Aliyar dam, real challenge and exciting journey, you will have to drive up to the hills. Again its scenic, 40 hair pin bends will slow you down, but view from these hair pin bends are breath-taking. I would suggest to stop at 9th hairpin bend and then you will have most beautiful view from where you can see Aliyar dam, surrounding mountains of western ghat and Pollachi town. The only problem there is not much parking space, so you have to be very careful over there.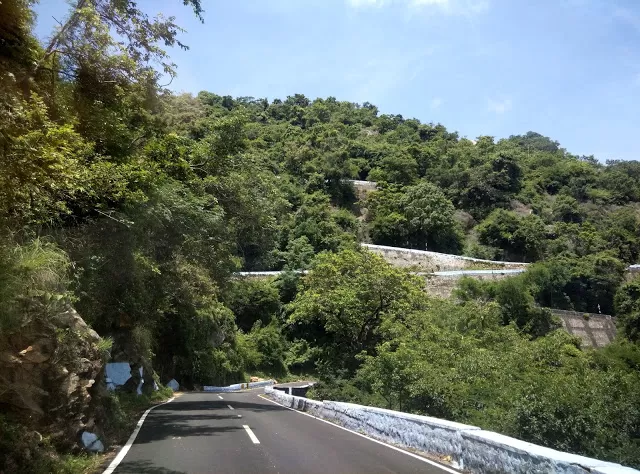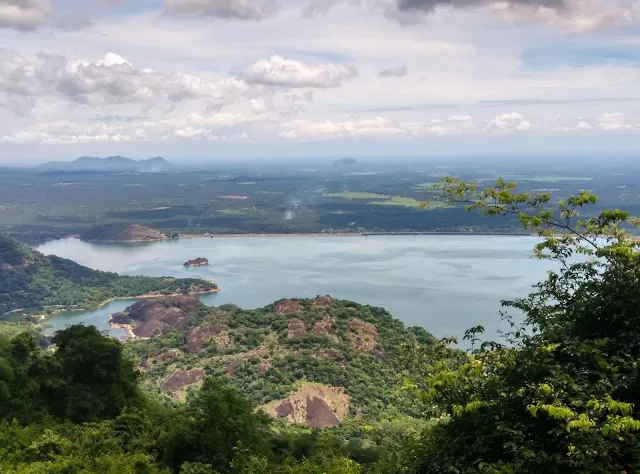 Roads were in excellent condition, and if you can maintain good speed, its driver delight. For others not driving will have more fun, as we were counting the hairpin bends and looking down the turning roads, aliyar dam and western ghat.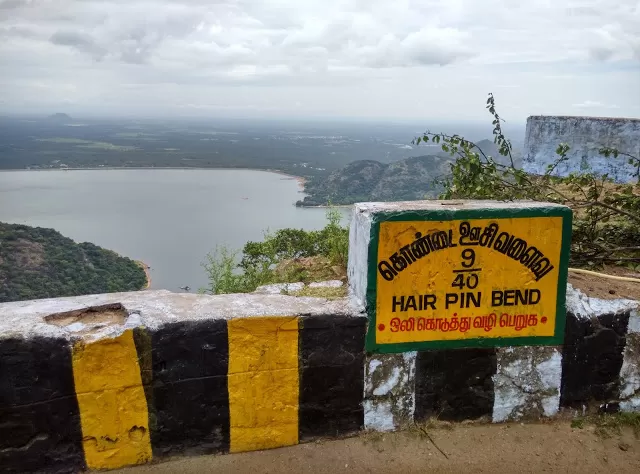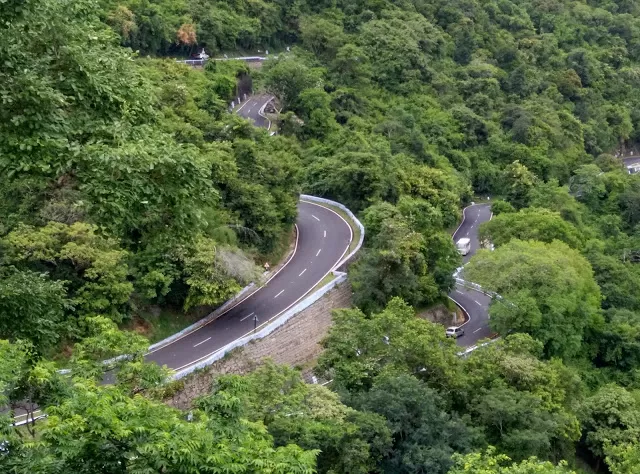 After crossing all the 40 hairpin bends, when we thought scenic view is over and we had great journey, then another surprise. We were at another route covered with Tea estates on either side. When we left Aliyar dam, weather was hot but here we felt more relaxed, chilled out probably because of lush green tea plantations and beautiful landscape. Scenery was nothing new for me, Ooty, Conoor, Munnar, love these picturesque tea estates.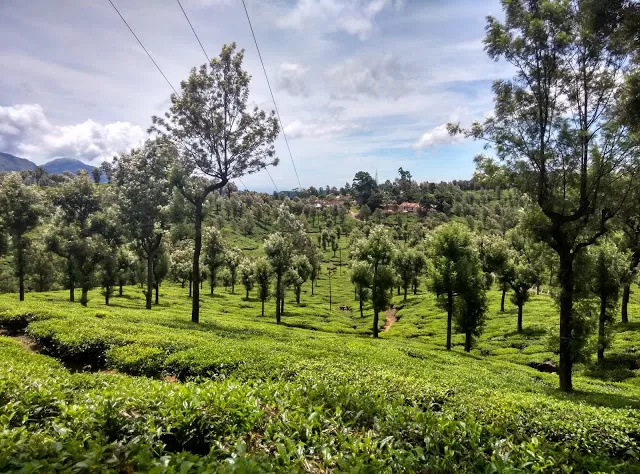 Reached Valparai town. The first thing we had to do was to find out good hotel to stay. Unlike other trips, we decided not to book in advacnce and find hotel at the town. We were tired after long journey, add to our frustration, we could not find any good, decent hotel for more than one hour. Valparai is small town, buzzing with crowd, vehicles, heat. Finally at the last, we found one man who said that there is one hotel, inside the town and asked us to have a look. It was ok, good thing was we got car parking and best thing was view, tea estate near by.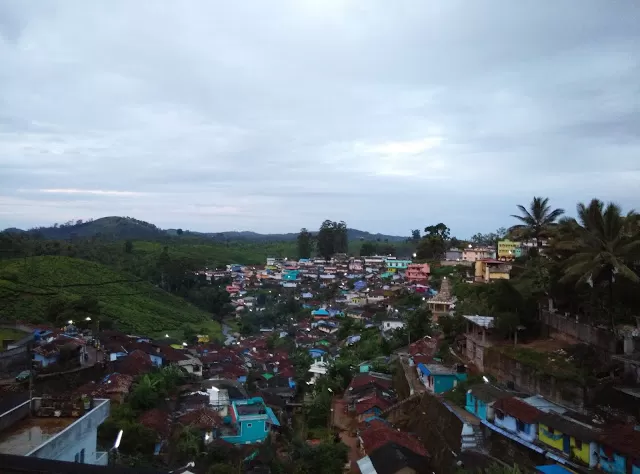 After taking bath, we decided to have bottles of beers and then we can take rest. We inquired about some bars and restaurant. In the main road, we found one, it was ok and to our surprise, at 1pm it was crowded, waited for some time and then got table. Another surprise was on card, there was only one brand available, it was Bullet beer, never heard of, checked the bottle and found it was local made. We decided to find out some other bar and asked the waiter if there is any other bar in the town. He smiled, said, you go and find out. Roaming around the town for next 15-20 mins, we understood that there is no other bar. Disappointed, we had no other option, went back and waiter smiled again, asked how was the other bar.
Evening we did nothing much but roam around the town.
We decided to wake up early, jog and roam around the tea estates. Early morning breeze, pleasant, no shor sharaba and bird chirping.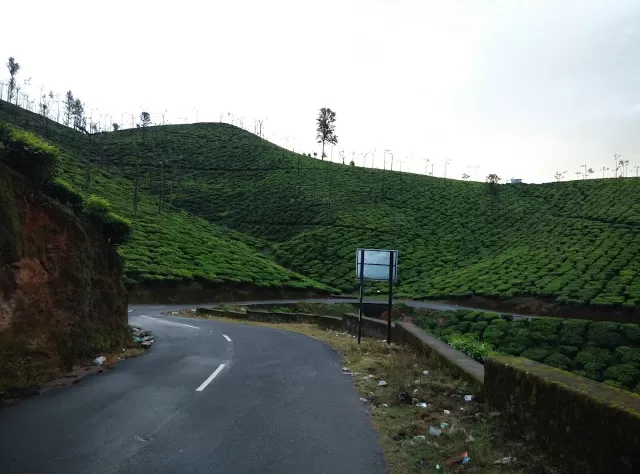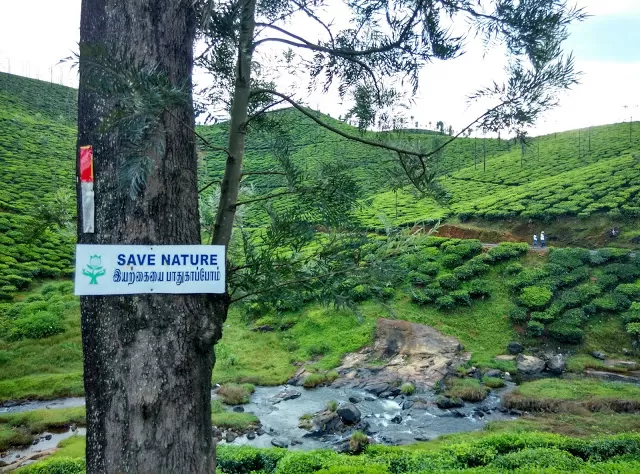 Never felt relaxed like that. The best part I still remember was, sitting at the place, overlooking valley of tea estate, silent, listening to bird chirping. sound of water flowing. Forget all the worries, tensions, madness of Bangalore city, just be silent and enjoy the beauty of nature. How can you miss early morning tea, Luckily we found tea seller, he was heading to the town in his cycle. We stopped him and bought tea.
I think we spent more than 2 hours and then decided to go back to hotel. After another round of tea there, we packed our bag, checked out , hoping to find some restaurant on the route for breakfast.
We took the same route, crossed valley of tea estate, skipped the Anamalai tiger reserve, once again 40 hairpin bends. The moment we crossed the last hairpin bends and drove down from western ghat, hit the state highway, felt like leaving many memories behind, most important was the peace. We were returning to our normal life, madness of city life.