Our travel plans went for a toss the last two years and so, 2022 has big shoes to fill as we gear up to explore our beautiful country again! If you are a traveller who plans their holidays in advance and applies for leaves much before anyone else in the office, you've landed at the right place. We've planned the perfect getaway for each long weekend of 2022 so that you don't have to. Take a look:
January
January 14, Friday - Makar Sankranti/Pongal (Restricted Holiday)
January 15, Saturday - Weekend
January 16, Sunday - Weekend
January 17, Monday (Optional) - Take a Leave
Where To Go: Rann Of Kutch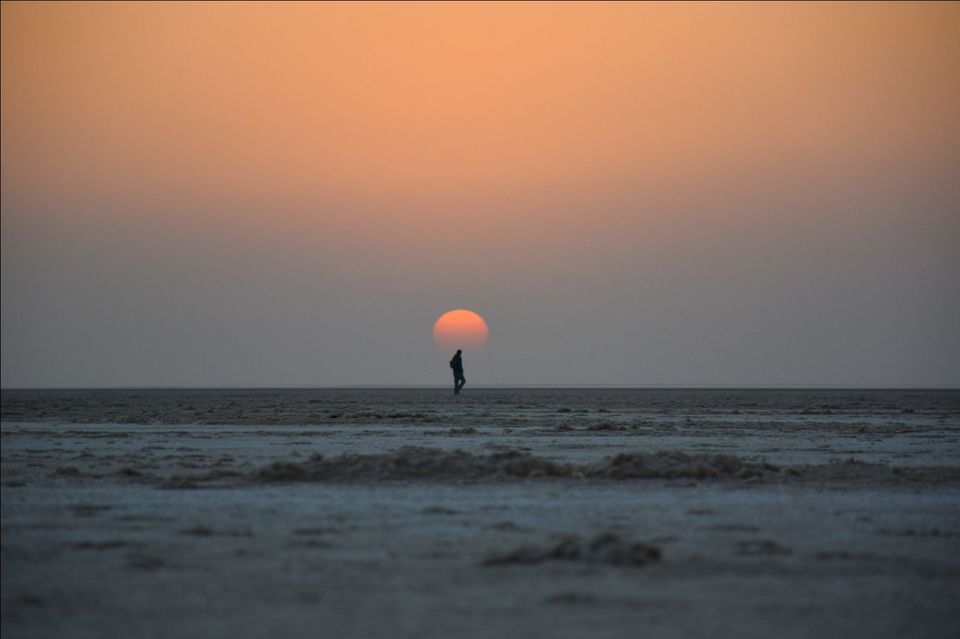 Every time I see Amitabh Bachchan taking a walk on the sprawling salt desert in Kutch while saying, "Breathe in a bit of Gujarat!", I feel like packing my bags and heading straight to the gorgeous white desert in the western-most part of the country.
Enjoy the extravaganza of the Rann Utsav and indulge in the rich culture and history of the region. At the golden hour, treat yourself to the beauty of the magnificent white desert that will leave you spell bound for sure. You can also attend Makar Sankranti, which is a major festival in Gujarat. The colourful kites flying on a sparkling white surface is a sight to behold. 17th January is also a full moon night, so if you have the degree of freedom, you can take an extra day off and witness the White Rann bathed in silver.
Click here to read more about Rann Utsav
February/March
February 26, Saturday - Weekend
February 27, Sunday- Weekend
February 28, Monday - Take a Leave
March 1, Tuesday - Maha Shivratri (Restricted Holiday)
Where To Go: Kabini
Kabini is one of the most enchanting forests of India, rich in flora and fauna. Add to the fact that Nagarhole National Park, which houses Kabini, is home to three big carnivores – Leopard, Dhole (Indian Wild Dog) & Bengal Tiger. If luck is on your side, you can even spot Saaya, the elusive Black Panther.
There are some amazing properties overlooking the great views of the Kabini backwaters where you can spend some quality time in the wild, totally cut of from the rest of the world.
March
March 18, Friday - Holi (Gazetted Holiday)
March 19, Saturday - Weekend
March 20, Sunday - Weekend
Where to Go: Pushkar
If you are the kind of person who loves to party hard and dance till you drop. then the Holi Party of Pushkar is the place you want to be at.
During Holi, Pushkar gets filled to the brim with tourists from across the world who come especially to take part in this festival. The best thing about the Holi in Pushkar is that the party that starts at about 10 in the morning and goes down till 5 pm in the evening with the town square getting transformed into a proper club.
You can forget about everything outside and just lose yourself in this massive celebration. Skip Sunburn this time – attend Holi 2022 in Pushkar.
April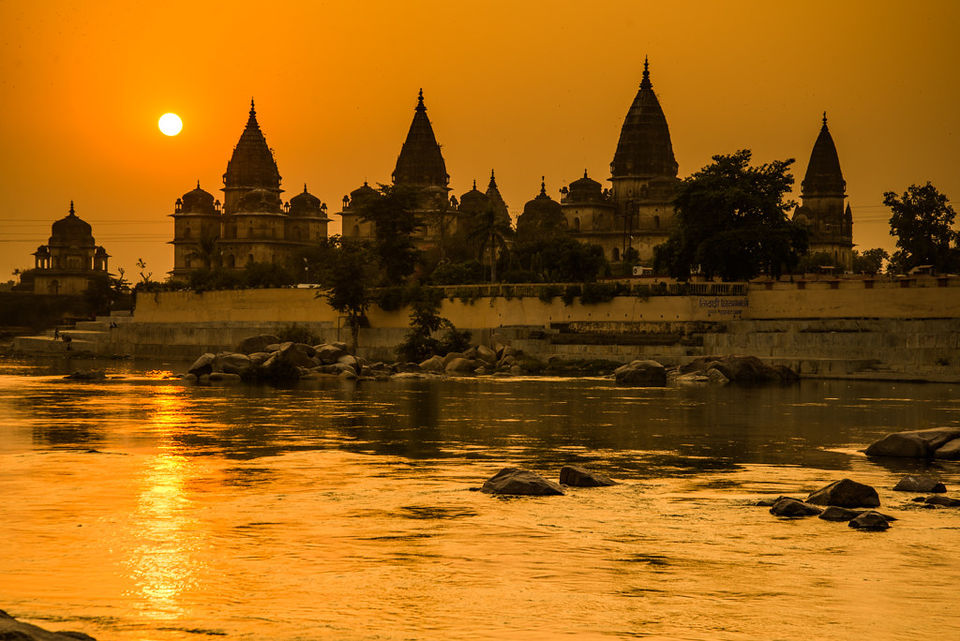 April 14, Thursday - Ambedkar Jayanti (Gazetted Holiday)
April 15, Friday - Good Friday (Gazetted Holiday)
April 16, Saturday - Weekend
April 17, Sunday - Weekend
Where to go: Gwalior & Orchha
A city brimming with great history and melodic music, Gwalior holds an important place in the heart of incredible India. Best known for its imposing hilltop fort, which was famously described as 'The pearl amongst fortresses in India', the influence of the ruling dynasties can be clearly seen in the many regal structures that dominate the cityscape.
Be awed by over 200 big and small idols of Lord Vishnu and Shiva at Bateshwar temple complex or the splendid rock-cut statues at Gopachal Parvat, before witnessing the sun-down from the amazing Gwalior Fort.
You can also make a stop at Orccha, the erstwhile ruling seat of the Bundels. Orchha is that hidden gem right in the heart of the country that catches your attention by surprise. Poetry carved in stone, landscape dotted with stone boulders, temples and royal palaces, and the sound of a slow meandering river breaking the silence of a sleepy town -- that's Orchha in Madhya Pradesh for you.
April/May
April 30, Saturday - Weekend
May 1, Sunday - Weekend
May 2, Monday - Take a day off
May 3, Tuesday - Ramzan Eid (Gazetted Holiday)
Where To Go: Madurai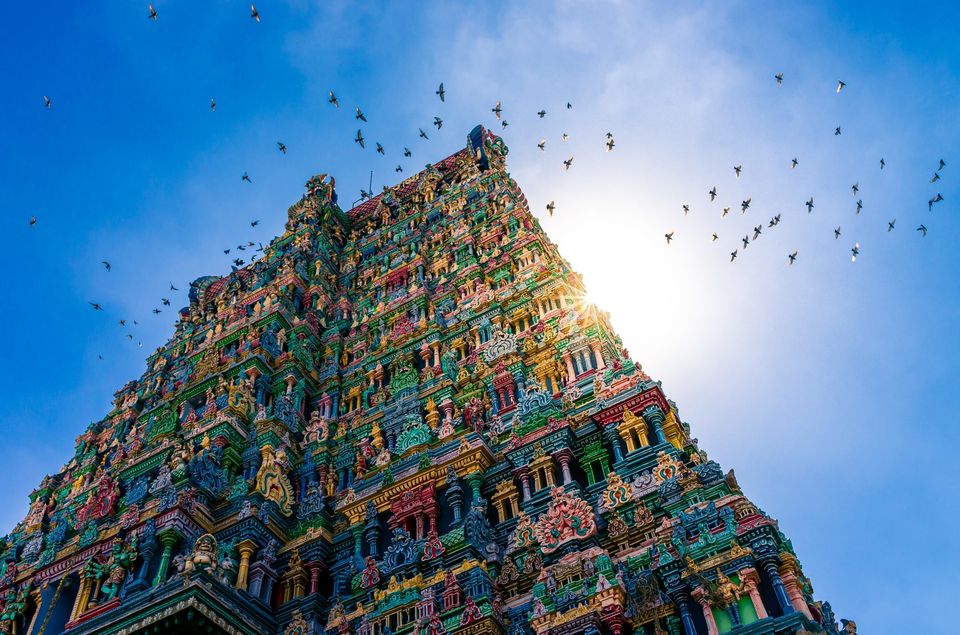 Madurai often gets overlooked as a pit stop on the way to Rameshwaram or Kanyakumari. However, for a city whose history dates back almost 2500 years, it definitely demands a dedicated trip.
While the world famous Meenakshi Amman Temple remains the centre of attraction, Madurai is that one town that kept on drawing out places like a magician drawing out bunnies from his hat.
Get the Bollywood feels at Thirumalai Nayyakar Palace, seek blessings at Meenakshi Amman Temple, witness some unique markets and indulge is the lip-smacking delicacies the city has to offer. Special Mention to Heritage Madurai Resorts, for their amazing hospitality.
Click Here to read more about Things to do in Madurai
May
May 14, Saturday- Weekend
May 15, Sunday - Weekend
May 16, Monday - Buddha Purnima (Restricted Holiday)
Where To Go: Varkala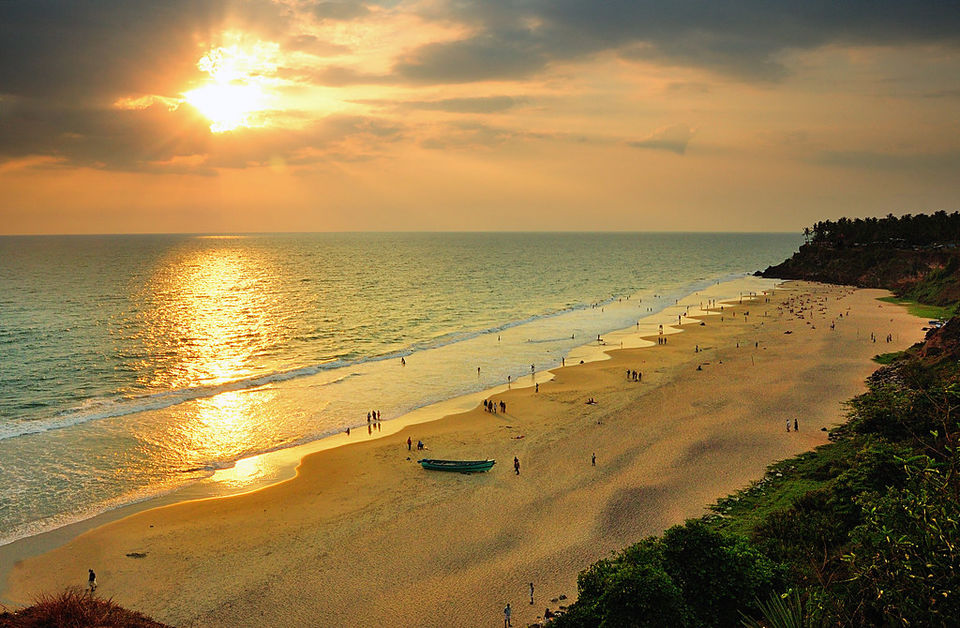 A Vantage point that offers gorgeous views of the Arabian sea, Varkala has a naturally beautiful setting that has allowed it to steadily grow into Kerala's most popular backpacker hang-out.
An ideal holiday to Varkala is to be busy doing nothing – waking up to the sound of the waves, swimming in the beach, a gourmet lunch, shopping and dinner with melodious music.
June & July
Every year, while planning leaves, I just skip June & July as there are rarely holidays or long weekends, and sadly, 2022 is the same!
However, you can spend a regular weekend exploring your nearest town. These are some of the places we recommend to visit keeping the weather in mind- Mahabaleshwar, Matheran and Nashik.
August
August 13, Saturday - Weekend
August 14, Sunday - Weekend
August 15, Monday - Independence Day (Gazetted Holiday)
August 16, Tuesday - Parsi New Year (Restricted Holiday)
August 17, Wednesday - Take a day off
August 18, Thursday - Janmashtami (Restricted Holiday)
Where To Go: Ladakh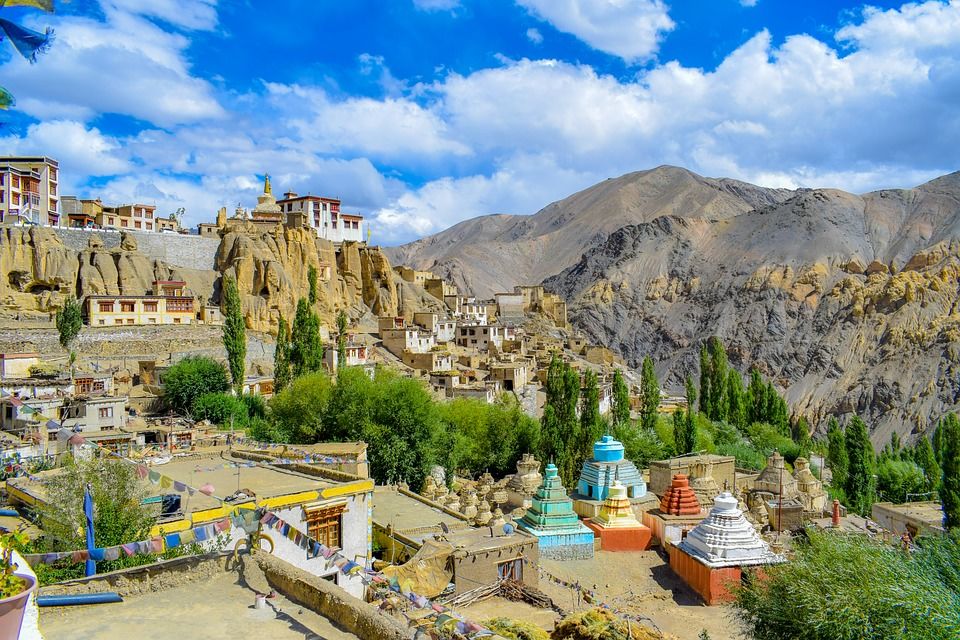 Say "Julley" to Ladakh as you gear up for a time that will be etched in your memory for a very long time. For most of the places during your travels, it is the destination that matters the most. However, for Ladakh, it is the journey that weighs much more than the destination.
The vivid landscapes, the high passes and the unparalleled beauty of the high altitude lakes makes Ladakh such an amazing place to spend your holidays.
Stay amazed by the terrific passes, be blessed by the Buddha, get awed by the beauty of Pangong, experience the art of God at Nubra, eat, merry and celebrate and as it is said there in Ladakh,
"If Kashmir is the Crown of India, Ladakh is the Jewel in the Crown!". We agree wholeheartedly!
August
August 27, Saturday - Weekend
August 28, Sunday - Weekend
August 29 & 30, Monday & Tuesday - Take Leave
August 31, Wednesday - Ganesh Chaturthi (Restricted Holiday)
Where to Go: Maredumilli, Rajahmundry & Ramappa Temple, Mulugu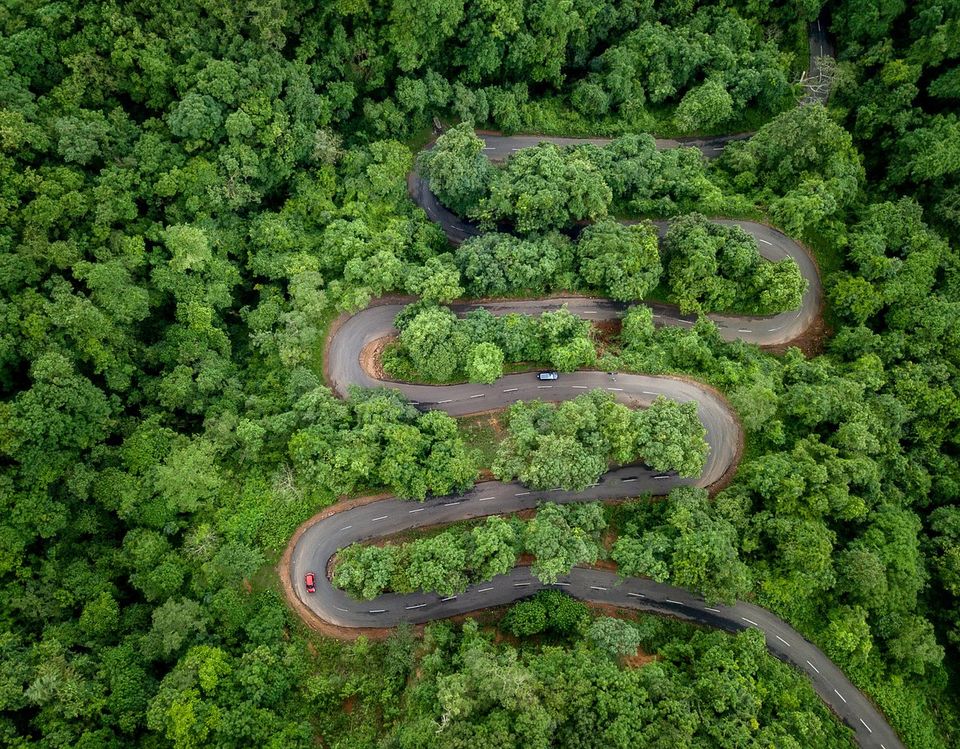 Located in the dense forests of Eastern Ghats, this quaint little village has been developed by the Forest Department as an Eco-tourism Centre. Maredumilli is a place of wildlife, nature, and of tribal people. This forest area is conserved and developed by the tribals who have habituated the lands for generations. The entire region is amazing and picturesque with green grasslands encircled by hills with many streams flowing over undulating rocks. You can also visit Ramappa Temple that boasts intricate carvings and floating bricks – the 800-year-old engineering marvels of Kakatiya regime craftsmanship. The temple is known for its elaborate carvings that speak volumes about the dexterity of craftsmen.
September
There are no long weekends in September, but you can plan for Ziro Music Festival if you can club couple of days with the weekend.
Tripoto Recommends - Ziro Music Festival, Arunanchal Pradesh.
October
October 1, Saturday - Weekend
October 2, Sunday - Weekend
October 3, Monday - Durga Ashtami (Restricted Holiday)
October 4, Tuesday - Take a day off
October 5, Wednesday - Dusshera
Where To Go: Assam
Set yourself up for an enthralling experience with nature in Assam. Explore the forests of Kaziranga National Park with a chance to spot the famous One-Horned Rhino. Kaziranga is also home to the majestic Bengal Tiger and it is an absolute delight to spot theses beasts in their habitat.
While in Assam, also embark on a tour to Majuli Islands, the world's largest river islands. Explore these islands on a bicycle and know more about the sustainability of these islands.
October
October 22, Saturday - Weekend
October 23, Sunday - Weekend
October 24, Monday - Diwali
October 25, Tuesday - New Year/Bali Pratipad (Restricted Holiday)
Where To Go: Gokarna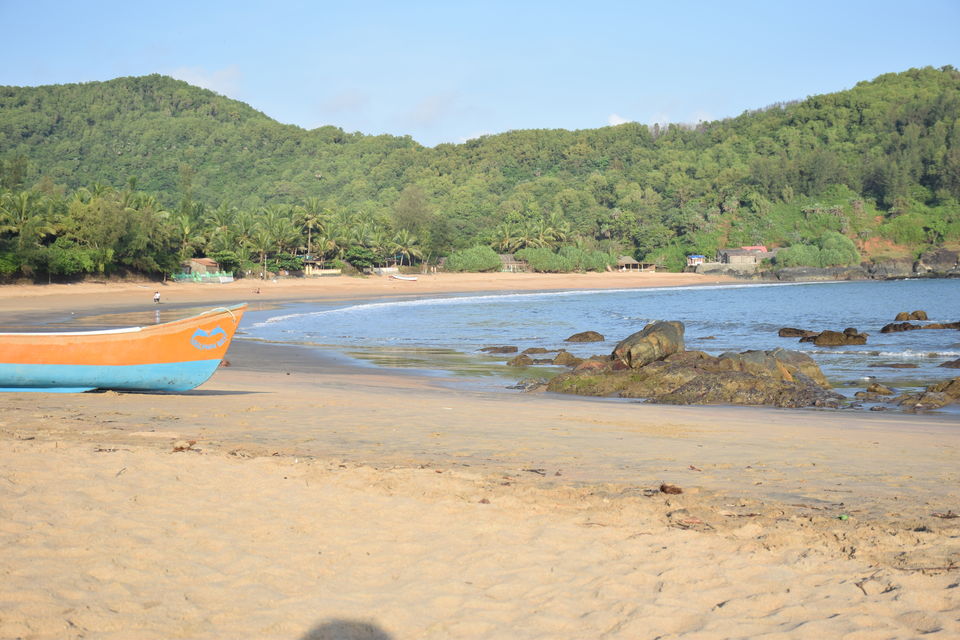 If you want a perfect beach vacation minus all the crowds of Goa, then Gokarna is the perfect place for you. Clean beaches and clear water makes Gokarna an amazing destination to relax and rejuvenate.
One can indulge in a beach side hike and explore the secret beaches like Half Moon and Paradise Beach or witness in awe the volcanic cave formations at Yana Caves. All in all, Gokarna is the answer to the perfect and relaxed holiday during Diwali, and that too on a budget.
November & December
Surprisingly, there are no long weekends in November & December, as Christmas & New Year fall on a weekend. But it's okay to take a good long vacation after all the hard work you have done the entire year.
Tripoto Recommends - Goa, Jaipur
There you have, perfectly curated short vacations for you. Here's to 2022 and hope for things to return to normalcy.
Ready to travel for free? Earn credits and redeem them on Tripoto's weekend getaways, hotel stays and vacation packages after the pandemic is over!
Be a part of the largest online community of travellers on Tripoto's Facebook page!