Kauai, Hawaii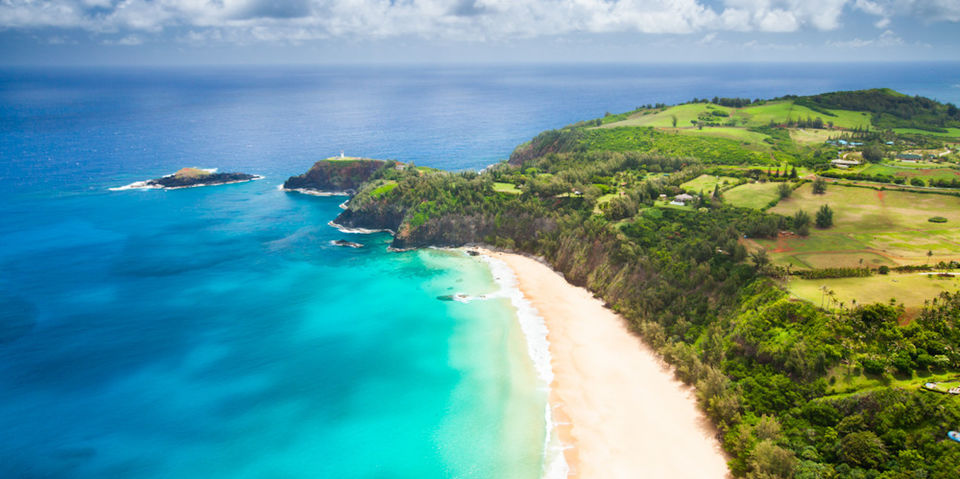 Why?
Kauai is the oldest island of Hawaii. With lush and tropical landscapes, gigantic mountains, roaring waterfalls, calm beaches and awe-striking canyons, Kauai is truly blessed with an ethereal beauty of perfect panoramas. No surprise! The world-wide famous movies like Jurassic Park, Avatar, Pirates of the Caribbean Sea are shot here. No other place could have been better picked for them.
What to do?
1. Did you ever catch a rainbow? Do it at the Rainbow fall just after a sunrise.
2. Take a glimpse the elusive Na Pali Coast by a helicopter ride.
3. Snorkel through the tunnels at Tunnel Beach and explore the underwater wildlife.
4. Want to walk through the clouds? Make a visit to Kalalau Valley.
5. Hang out in Hanalei Town to grab Hawaiian street food and waste your money on shopping.
Where to stay?
If you want to balance between comforts and wallets during your stay, then Kauai gives a huge heap of options. Wild or natural landscapes or dense jungles or rural towns – completely your choice! You can find accommodations in all places.
Bali, Indonesia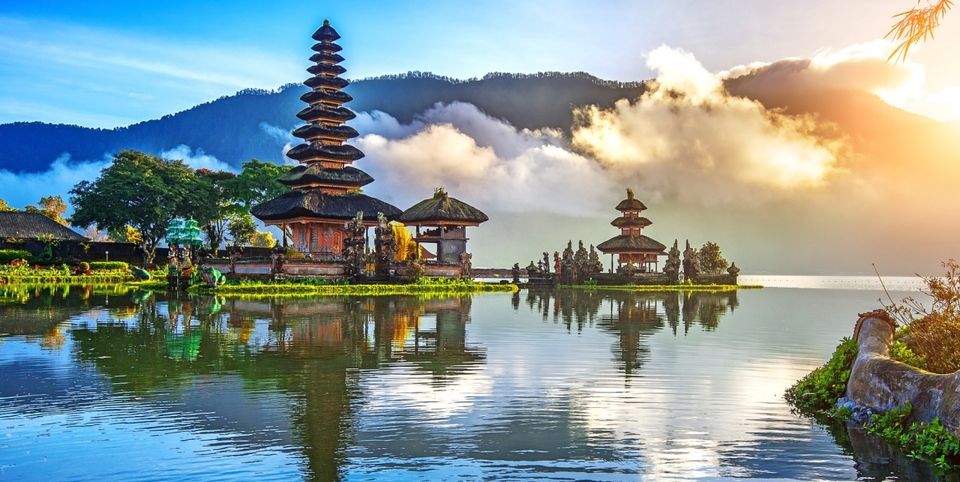 Why?
Paradise beaches, dramatic palm trees, nightclubs, bountiful shopping experiences, "surf" cultures, giant water sliders and historical Balinese temples, altogether make Bali perfectly suit the equation of summers and friends.
What to do?
1. Take a bike tour to Tegalalang Rice Terrace – capture the Balinese countryside.
2. Explore the Balinese art, culture, and food at the city center – Ubud.
3. Watch the dolphins at Lovina.
4. Hop to cafes at Seminyak to taste the most delicious coffee and cocoa beans.
5. Take a boat ride at Lake Beratan flowing between green highlands and mountains.
Where to stay?
It's always best to stay local to avoid time loss while traveling between different locations. Along the beach front, there are a plenty of fancy resorts, hostels, and apartments. If you are looking for fine dines, infinity pools and sunset views you'll surely find it everywhere.
Calibria, Italy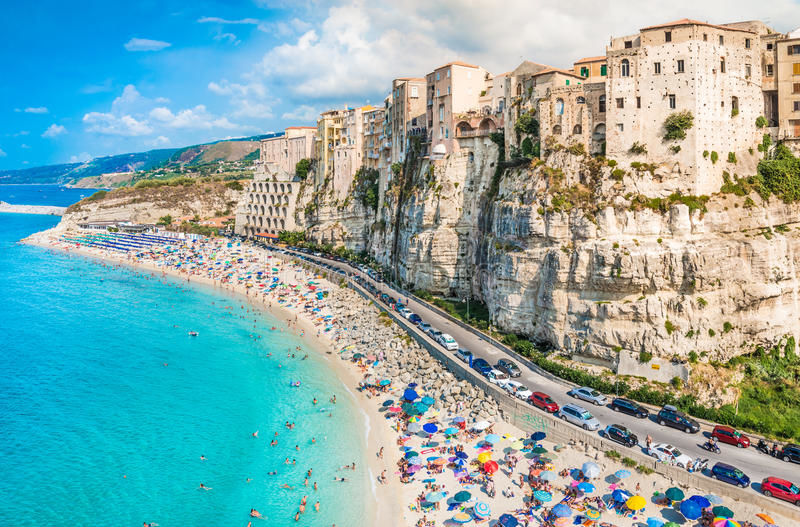 Why?
To swarm on the endless stretch of sparkling waters and soft sands surrounded with a blanket of hill-heels and pretty Italy towns, a trip to Calibria could be the nicest pick. Stroll on coast line, lie down, read a book, meditate, swim or simply take in the beauty of bountiful vineyards, shores gently lapped by waves, well-stocked ancient museums – wanderlust is completely satisfied.
What to do?
1. Take a snorkeling boat trip from Tropea to explore the Calabria's cost and discover hidden beaches.
2. Taste authentic, rustic and refined Italian cuisines at Aubergine.
3. Take a walk tour on the historic streets of the seaside town Pizzo Calabro – Don't forget to eat Tartufo ice cream.
4. Wear a wetsuit and surge down the River Lao – boat-raft on the cold waters unit your tired.
5. Like to walk? Climb up Pentedattilo - A Calabrian Ghost Town, and enjoy the breathtaking views of the sea.
Where to stay?
Whether it is on a cliff overlooking the towns and beaches or on a shore, you will have a plenty options to choose among hotels, B&Bs and shared apartments.
Goa, India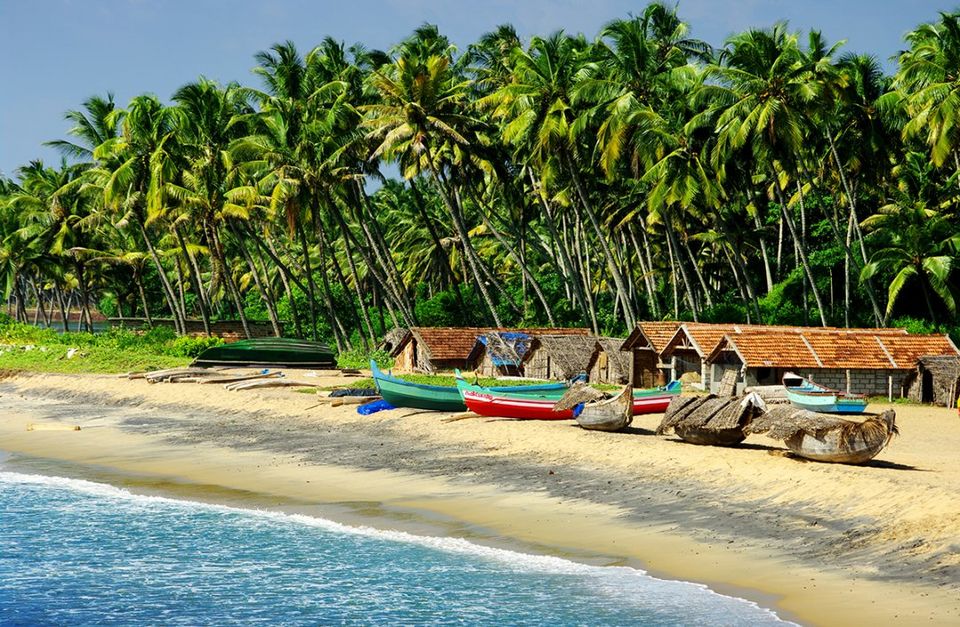 Why?
Goa shouts-out-loud for all the backpackers who are desperate about carnivals, sunburn festivals, indigenous tribal dances and pub-crawls. Apart from lazing on the tropical beaches, you can also find your fun in the unique, quirky markets of Goa.
What to do?
1. Go clubbing to the ever-famous Tito's or Mambo's clubs.
2. "Kayak" through the backwaters of Zuari.
3. Visit the "Spice Plantation" – bathing elephants are everywhere!
4. Pamper yourself with world famous Yoga and Spa sessions - Patnem beach.
5. Visit Bhagwan Mahavir Wildlife Sanctuary and explore the natural habitats of leopards and sloth bears.
Where to stay?
Goa is well known for beach shacks, boutique hotels, farmhouses, guest houses, and dorms. To enjoy an occasional dip in the sea it's wise to pick a stay on the coastline.
Cancun, Mexico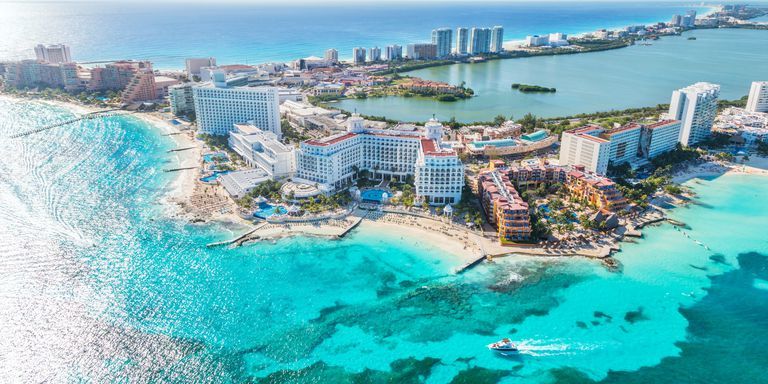 Why?
Relaxation with a pinch of adventure is anyone's top expectation on vacation getaways. Cancun promises this to a lot of its tourists. The place is a halt for a lot of cultural attractions, vibrant modern nightlife, and historical sites. Add Cancun to your bucket list if you are not just looking to spend your holiday on beaches but more than that.
What to do?
1. Scuba dive to the underwater museum – the MUSA
2. Plunge into the silky waters and explore the underground channel of tunnels and caves – Rio Secreto
3. Experience a jump into the deep waters of Cenote Ik Kil – believed sacred by the Mayans.
4. Cuddle the sharks at Interactive Aquarium- Sounds scary but it's quite a fun.
Where to stay?
Quite an expensive stay! Yep, you would make this expression if you choose to stay at hotels in the "Hotel Zone" in Cancun. But, if you want to save a few pennies then drift to places around the "Hotel Zone". Almost every hotel or accommodation in Cancun has in-house restaurants which serve delicious and spicy Mexican food. Believe it or not! You would crawl back to this place again and again just for the food.