As I packed my bags for Cancun, I had this perma-grin on my face as I was headed to the beach again! Exploring destinations beach after beach Cancun yet came across as a surprise!
Cancun 'A paradise destination basked in golden sunshine',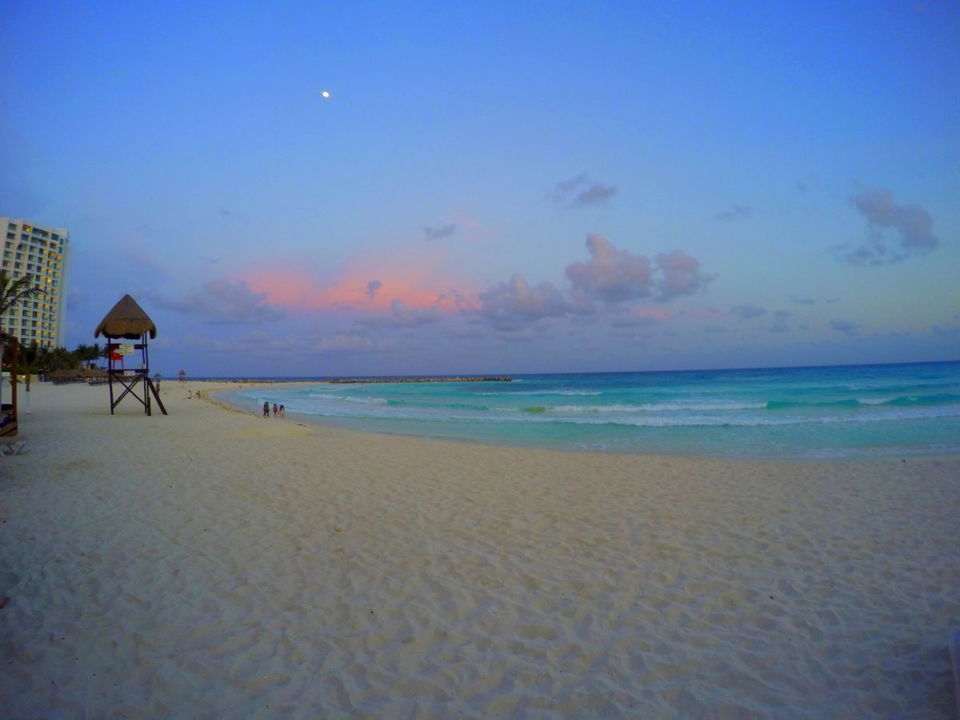 Whilst there were many reasons to come to this beautiful destination, mine was pure love for the beach that bought me here! After one look at the crystal clear waters and sinking my toes in the velvetiest, softest sands I have ever felt I had to believe that Cancun had the most vibrant, turquoise waters I have ever seen in my entire life. I knew it was the most right decision I ever made to be here!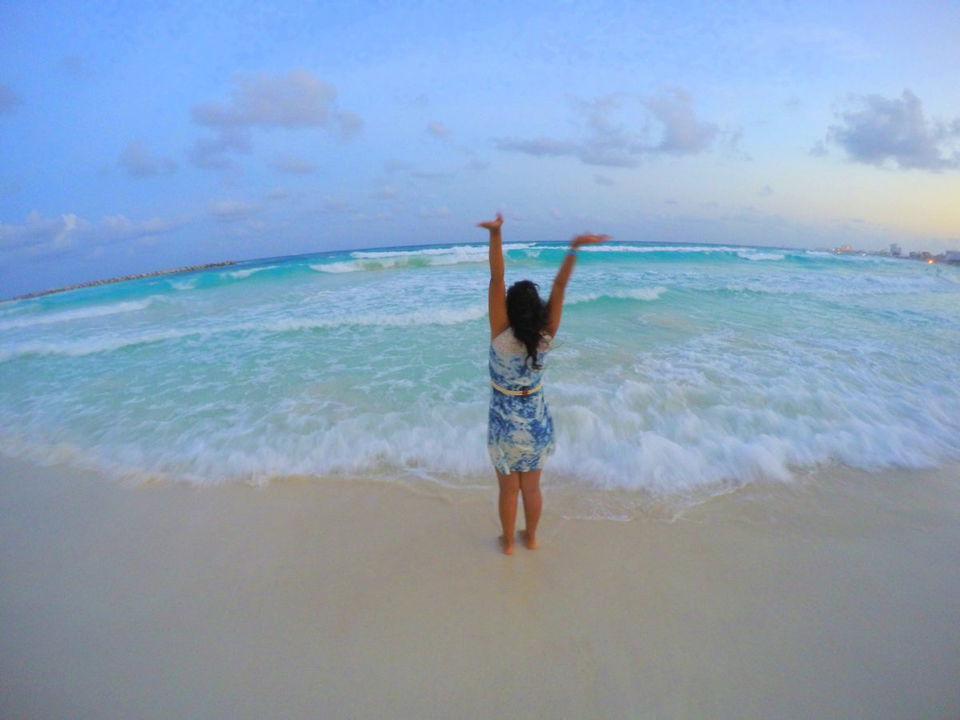 I booked my stay right at the Zona Hotelera (a zone consisting of all the main resorts and nightlife Cancun had to offer). My first evening there was spent relaxing only by the beach.
The moment I stepped on the turf of my hotel the views were nothing but stunning. They honestly looked photoshopped in real life. I could not get over them. The shacks on the beach were the perfect way to unwind and watch the calming sunset over the pristine blue waters. This was the view from the hotel. It felt like our own little slice of heaven. It was literally paradise.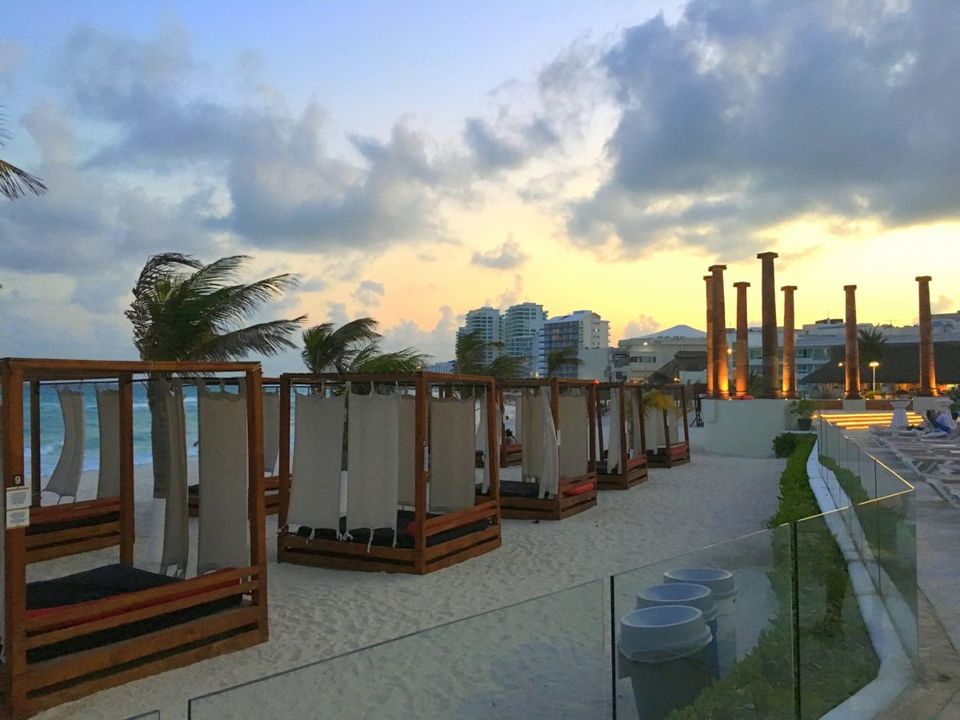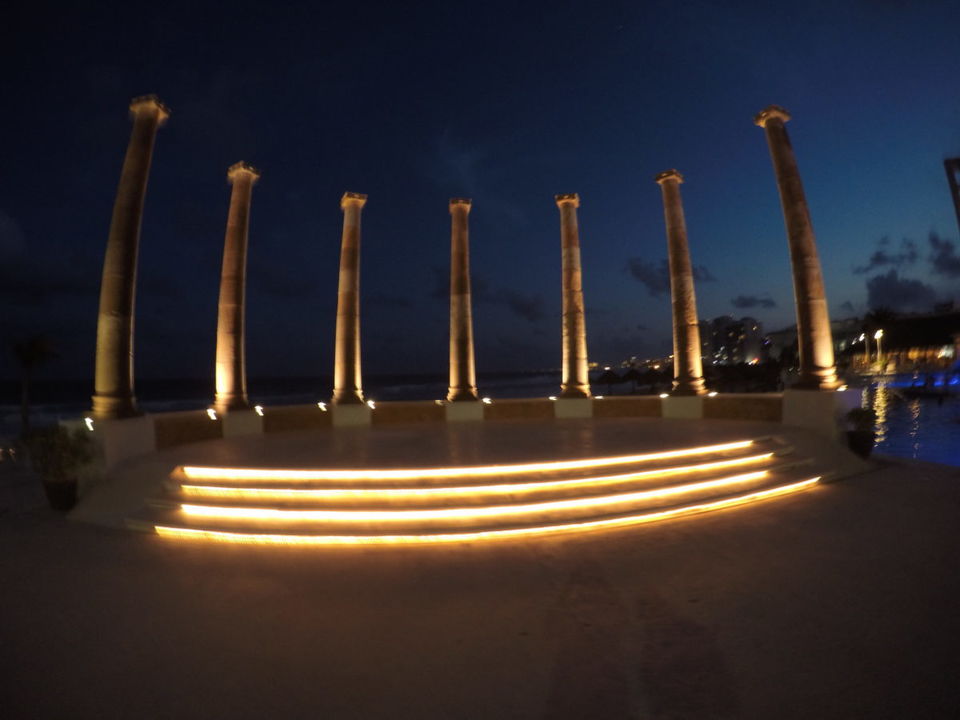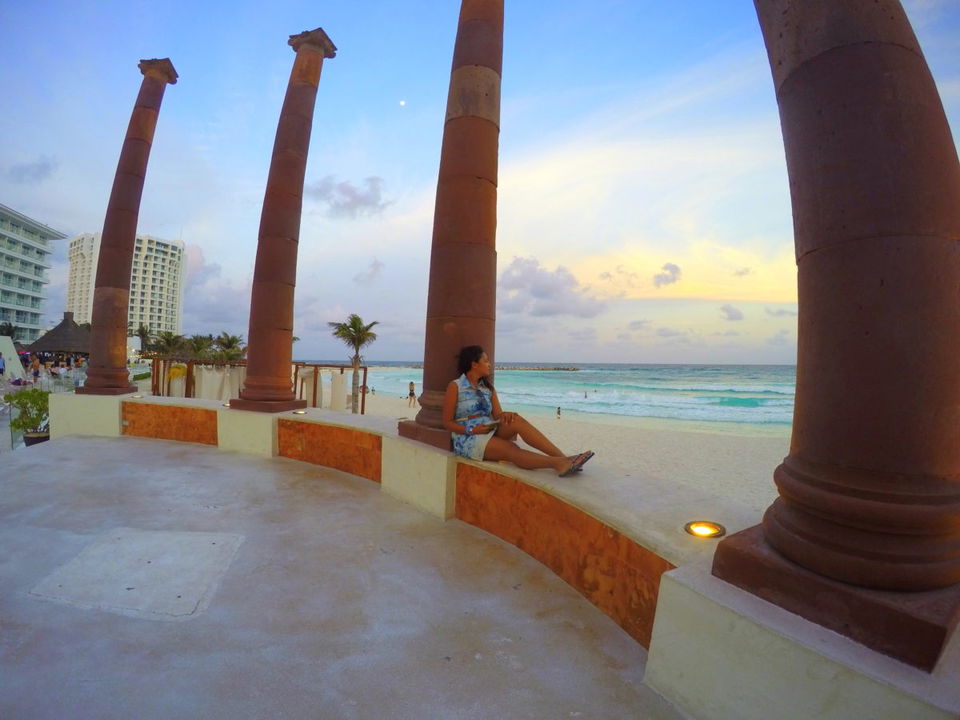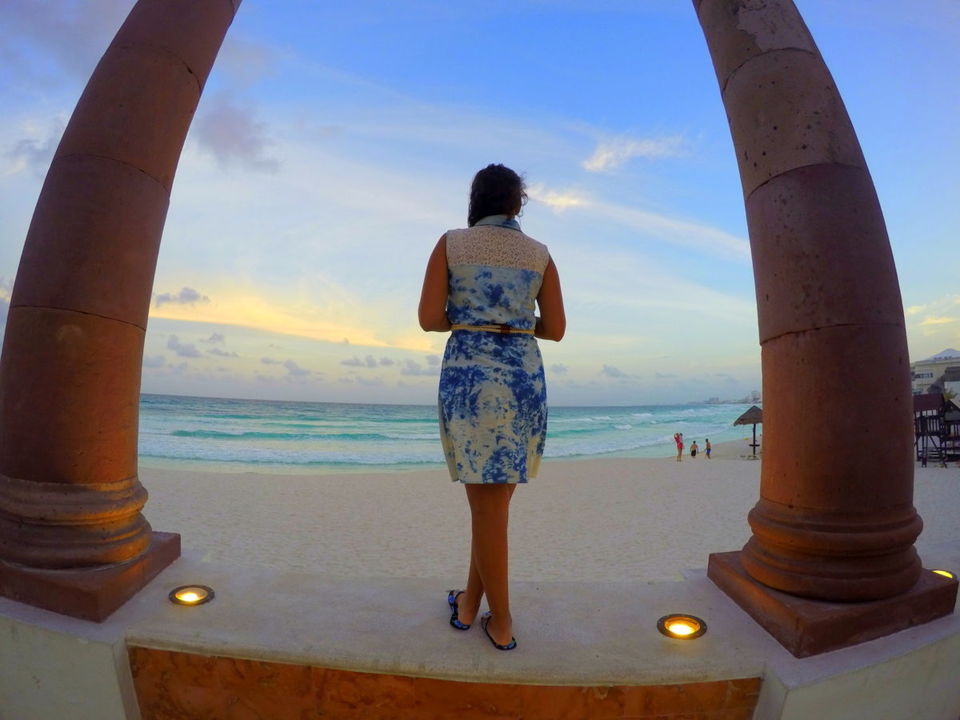 Next day I booked myself onto a day trip to explore the rich Mayan culture this Mexican Peninsula Yucatan had to offer. The history buff in me as excited as a child was all ready to explore another wonder of the world of the list. The next halt was 3-4 hours drive from the city to Chichén Itzá, the world-famous complex of Mayan ruins. I was lucky enough to arrive much before the other tourists bombarded this place and caught some virgin views of the pyramid.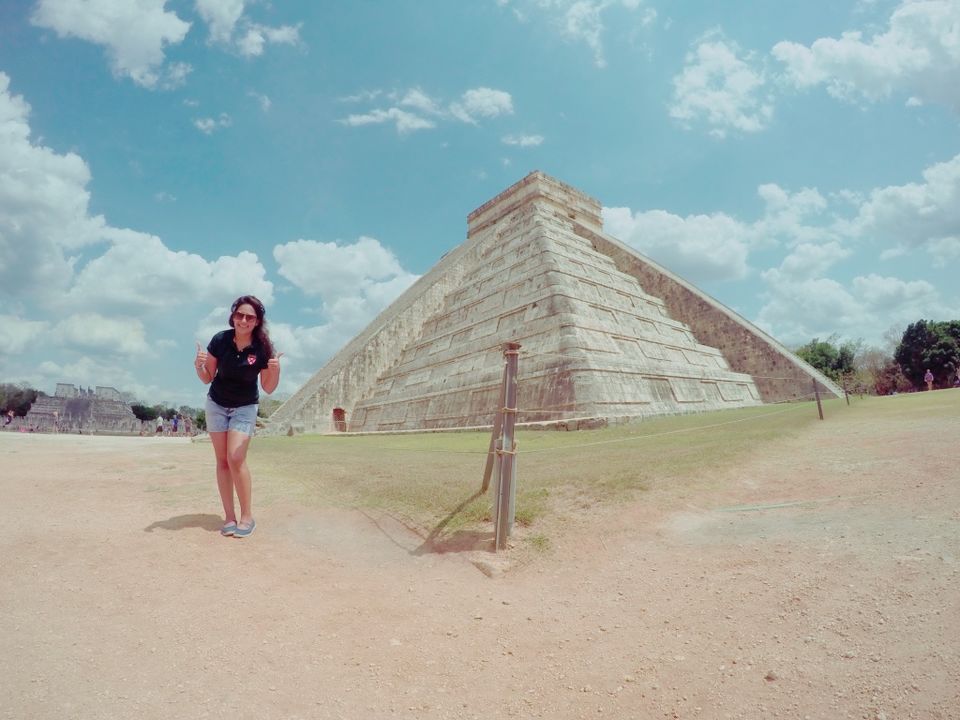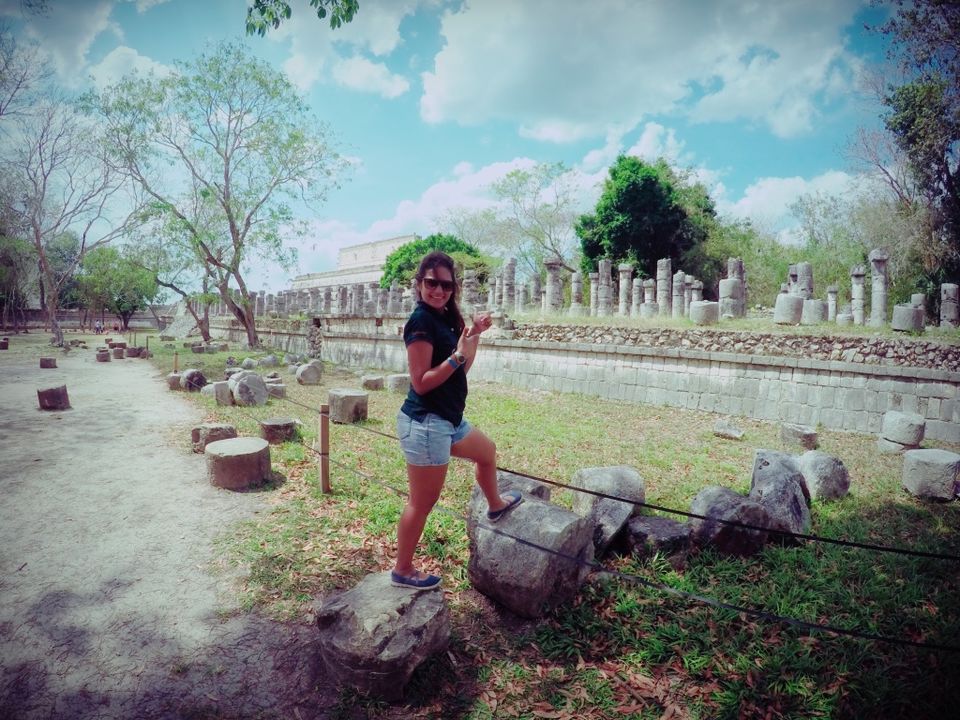 Yes the pictures would say the most. It was amazing to know and hear about some ancient history of this massive step pyramid known as El Castillo dominating the 6.5-sq.-km. ancient city, which thrived from around 600 A.D. to the 1200s. For some this might be just one another pyramid, but when you know the integrate details about the structure and how it was built you would fall in love with pyramids just as much as I have a thing with pyramids!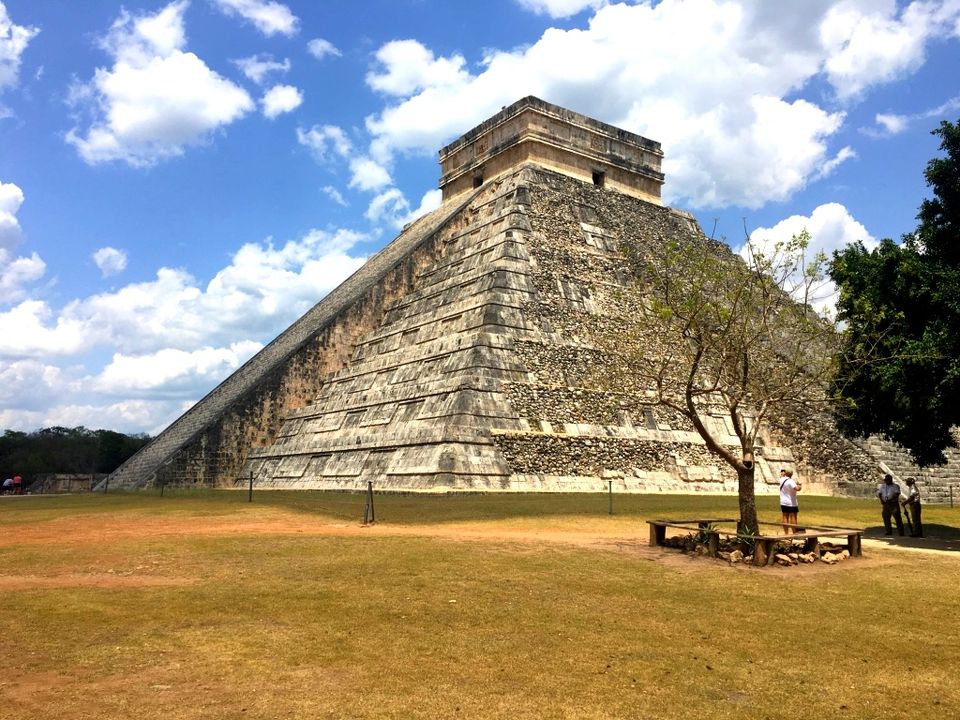 Just like how each of the pyramid's four sides has 91 steps and if you include the temple platform located top as the final "step" there are a total of 365 steps which are equal to the number of days of the year. Now you know what details I am talking about!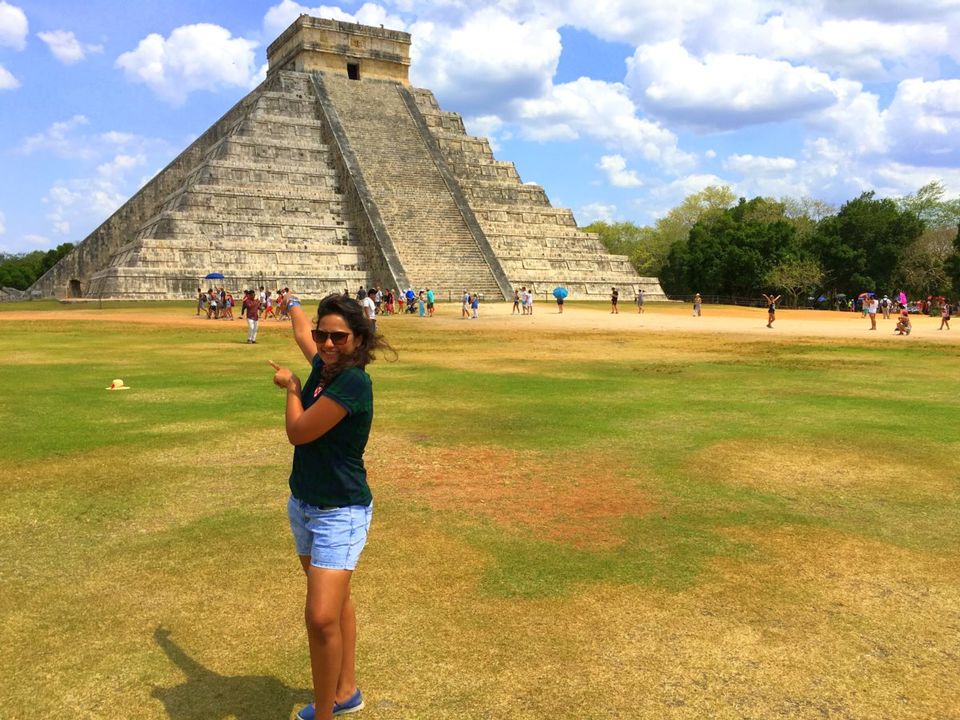 After exploring this majestic Mayan ruin on the way we stopped at one of the cenotes! There are over an 7,000 cenotes in the Yucatan to choose from however Ik Kil being recognized as one of the most beautiful. And I would stand by that! The cenote, which means Scared Well in the Mayan language, is 85 feet below ground level and a beautiful circular staircase has been carved out of the limestone to make that climb easy.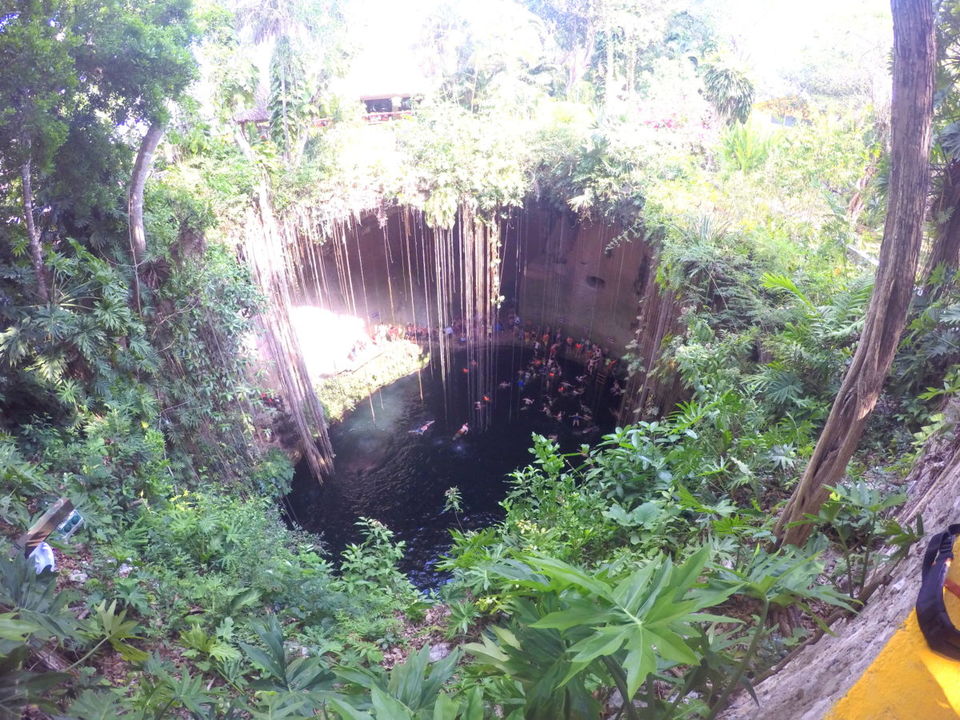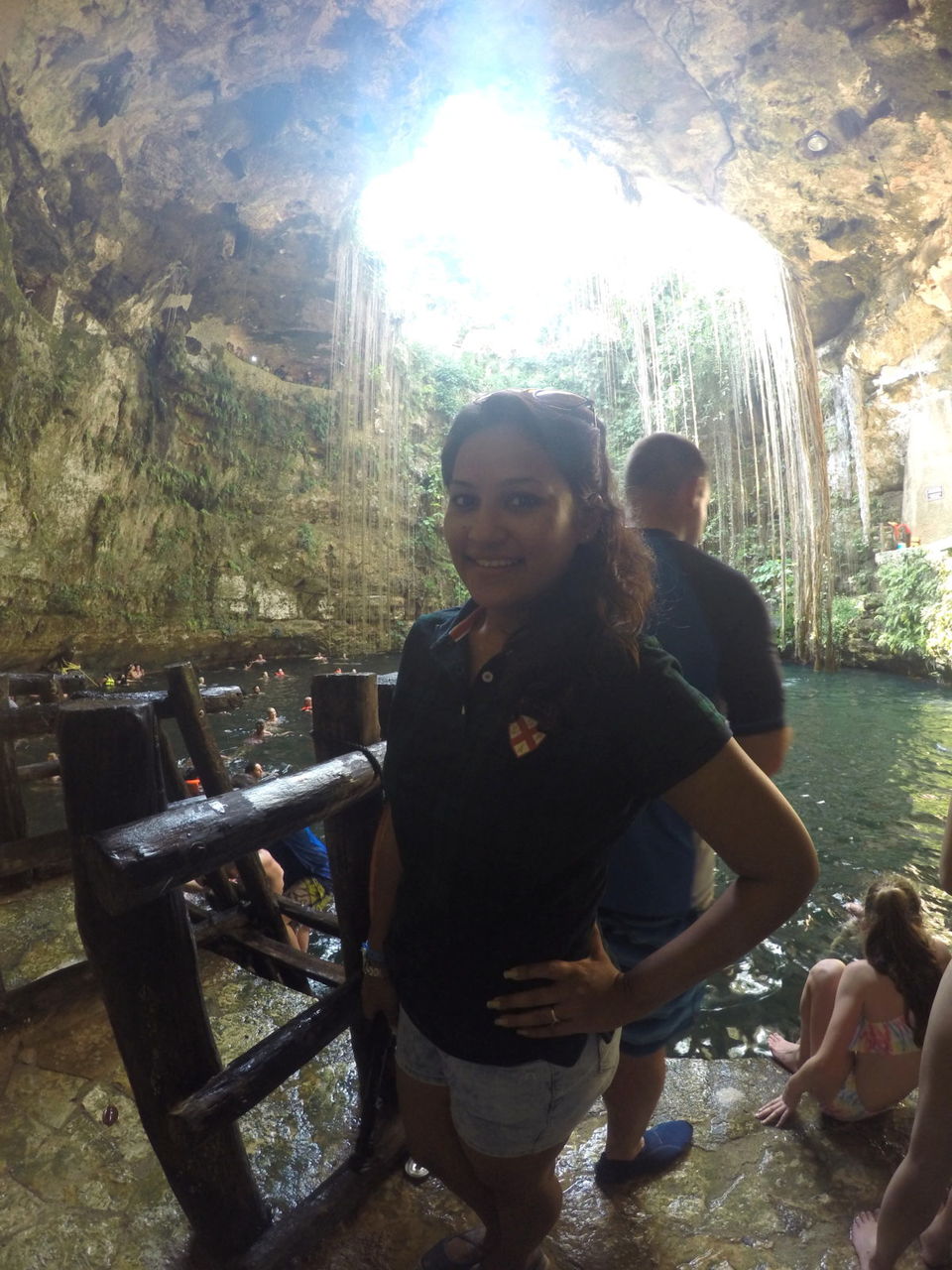 Once there you know that a visit to cenote would be incomplete without that dive in the cold fresh underground water. After a long sunkissed day at the Mayan ruins a dip in the cenote is all what I needed!
Another must stop at Cancun should be at the most famous Cancun sign! All it requires is to take a local bus from the Zona Hoteral towards the Playa Delfines beach.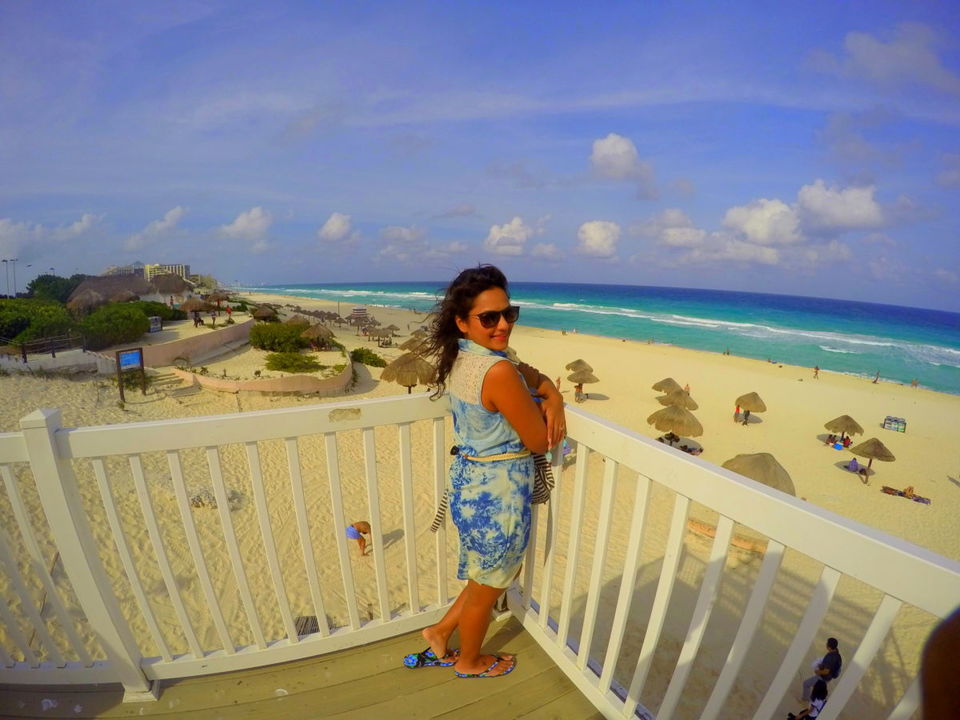 This is where you find the precise colourful CANCUN sign. If you intend to take a picture with the sign, bring some time along with your cameras to stand in line...this is a popular photo spot!!! Happy I made my way to it !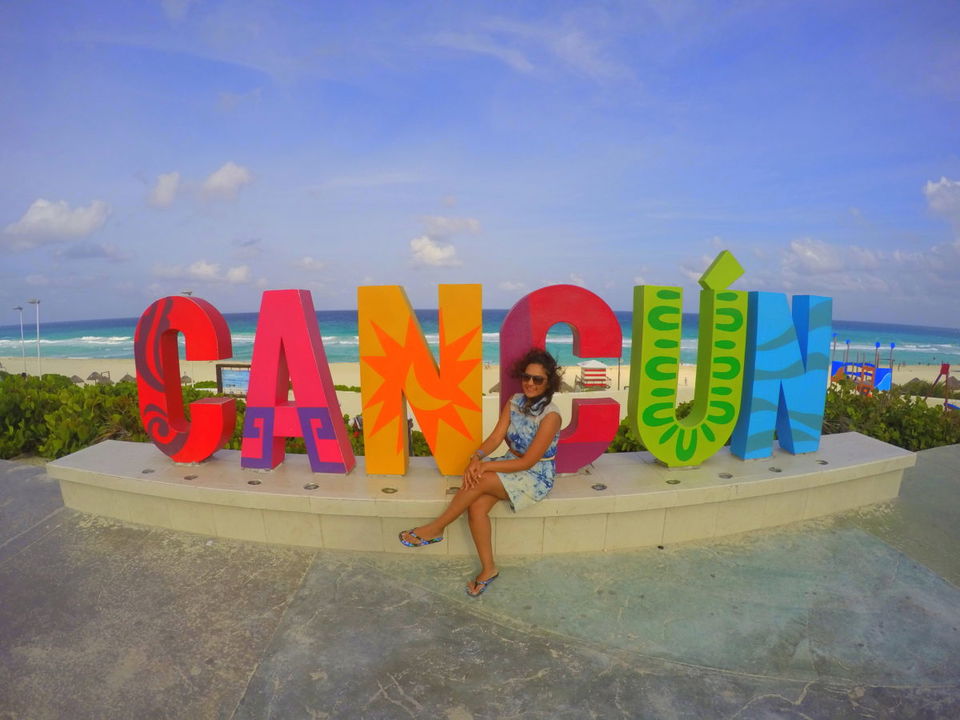 Next day we spent lazing around the beach and exploring the Beach party scenes. A well deserved day after the explorations. If you are looking for perfect day party scenes Mandala Beach resort would be the perfect place to unwind on a lazy Sunday or infact any day!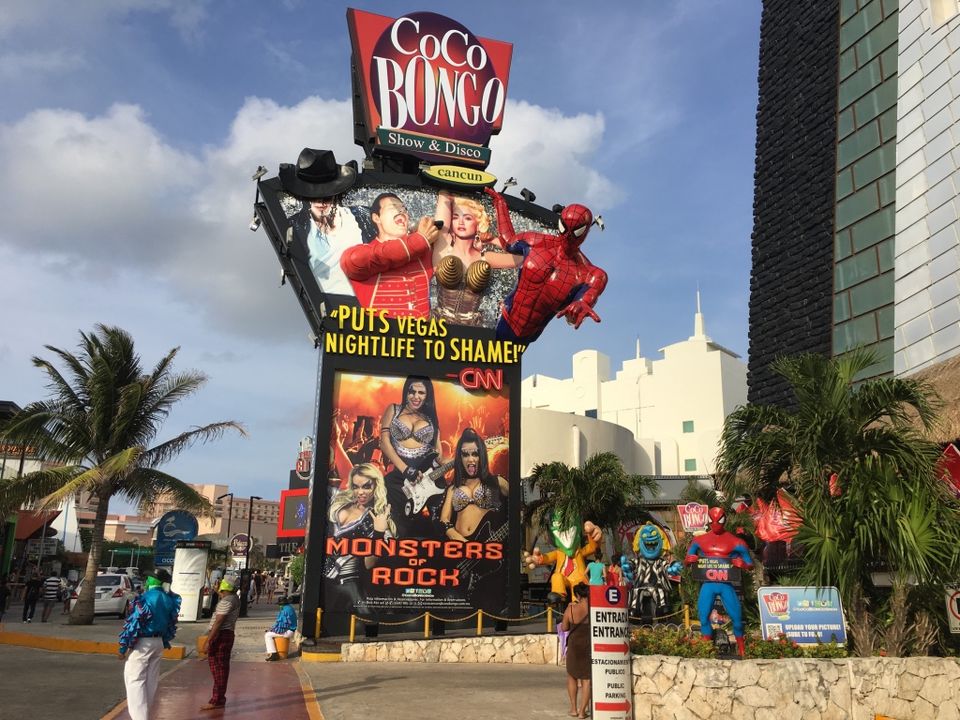 And if you seem to be more of a night party person that definitely one of the reasons why you should come to Cancun: it's pumping nightlife!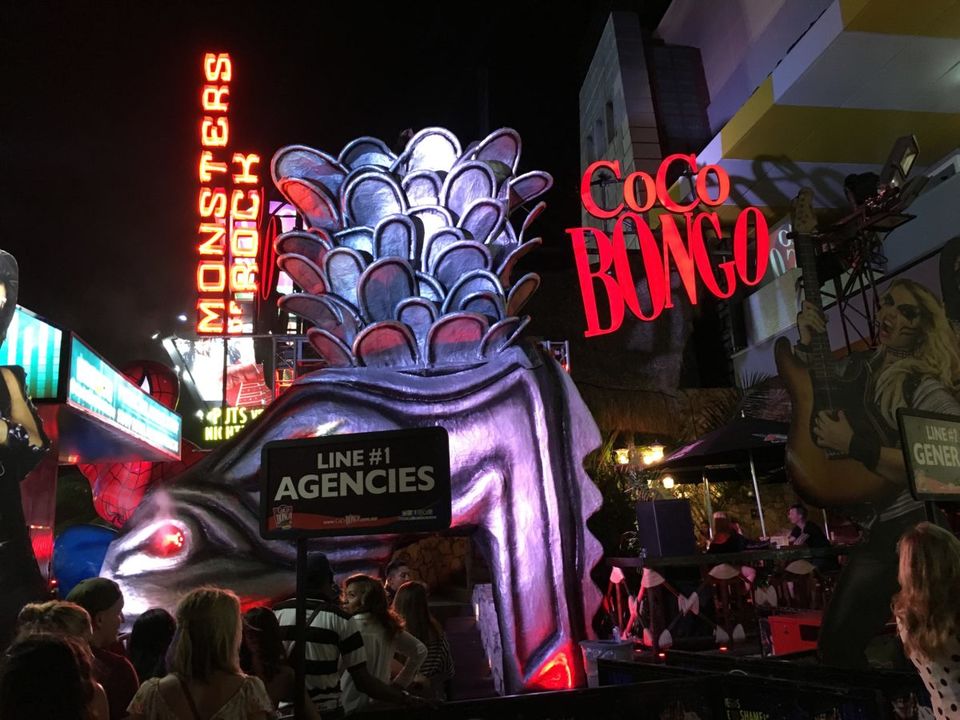 Do book a night to witness the "Cirque de Soleil" of Cancun in clubs like Coco Bongo or Pallazo. I booked my night at the Coco Bongo and was left baffled watching the spectacle. There were about 27 different shows and each one of them so unique. The only show where I have witnessed nonstop performances from acrobats, conga lines, live bands and musician impersonators.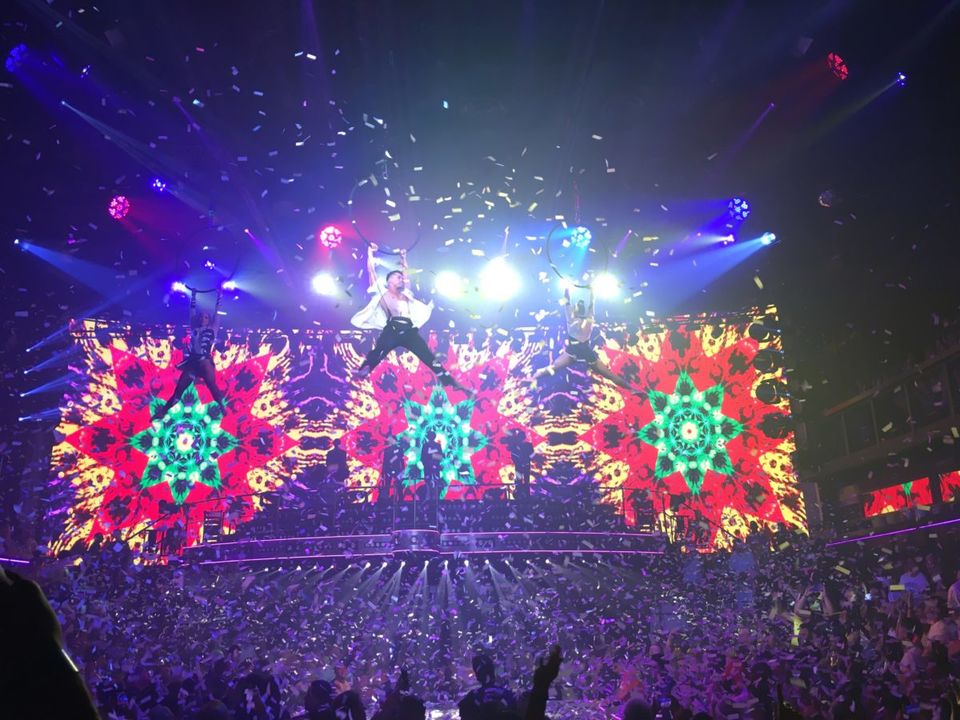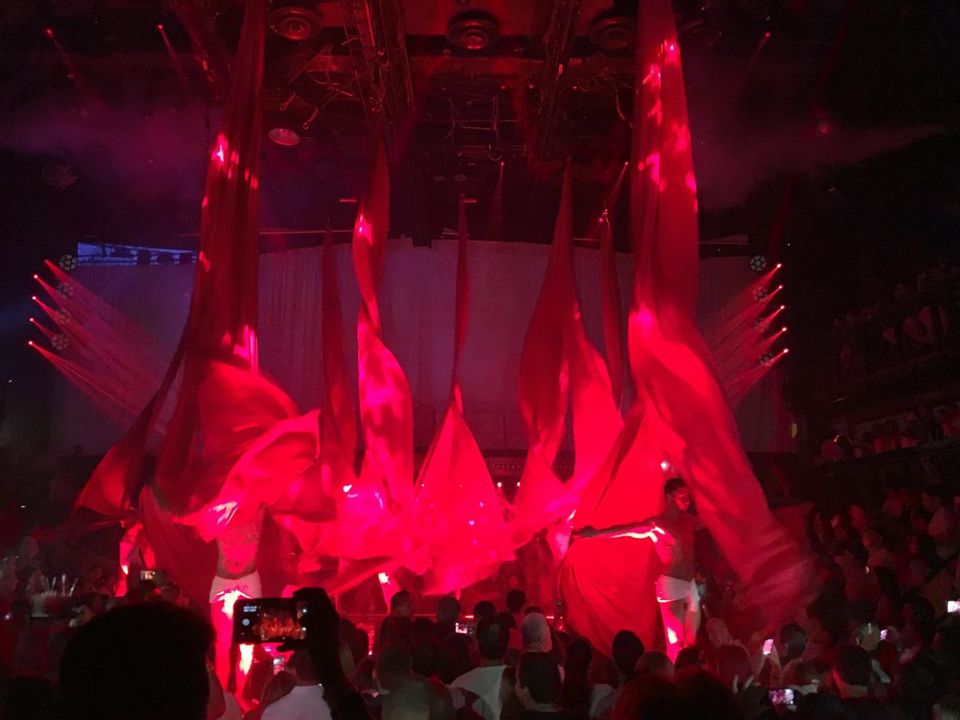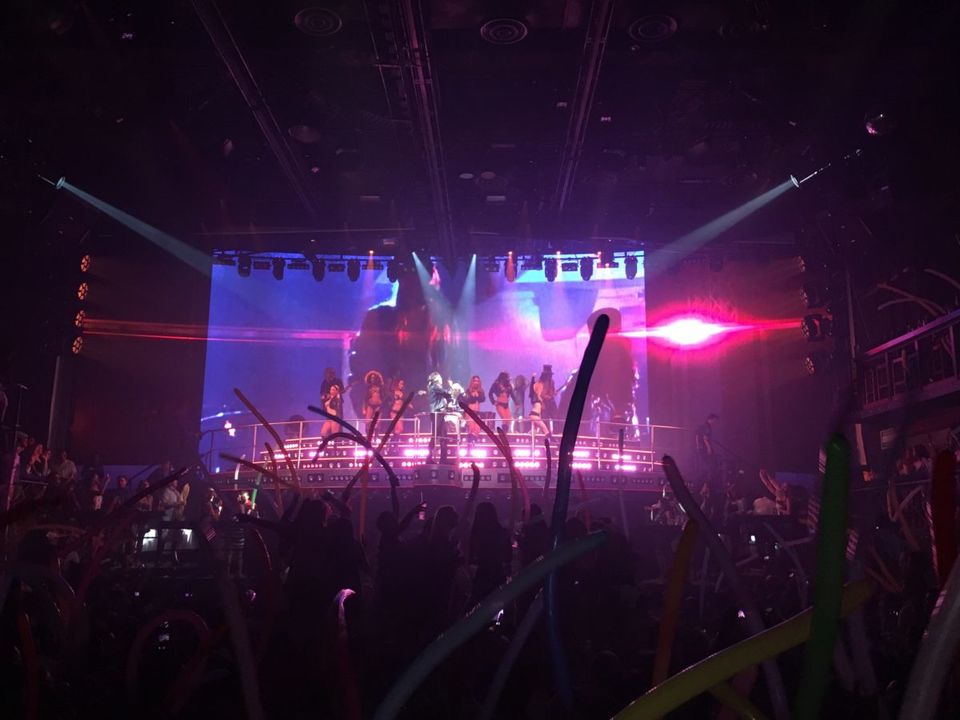 The whole aura and atmosphere of the place was so buzzing with projected videos, balloons flowing off midair, soap bubbles and confetti,that you would not want to leave the place until 6am, yes that's how long I lasted here. My ticket offered an 'open bar' so I did not have to really struggle to last that long. With an offer like that I am sure you wouldn't have to also! There is so much more for all the party animals out there, so many vibrant and happening bars and clubs to go to.
Carlos and Charlies was one such place where I must have seen the most pulsating servers, yes they would make you want to return to this each night. They sing, dance along with you at the bars serving amazing guacamole right from the cart. Then there is Senor Frogs, Coco Bar etc. Have many more if you looking at making your list! ????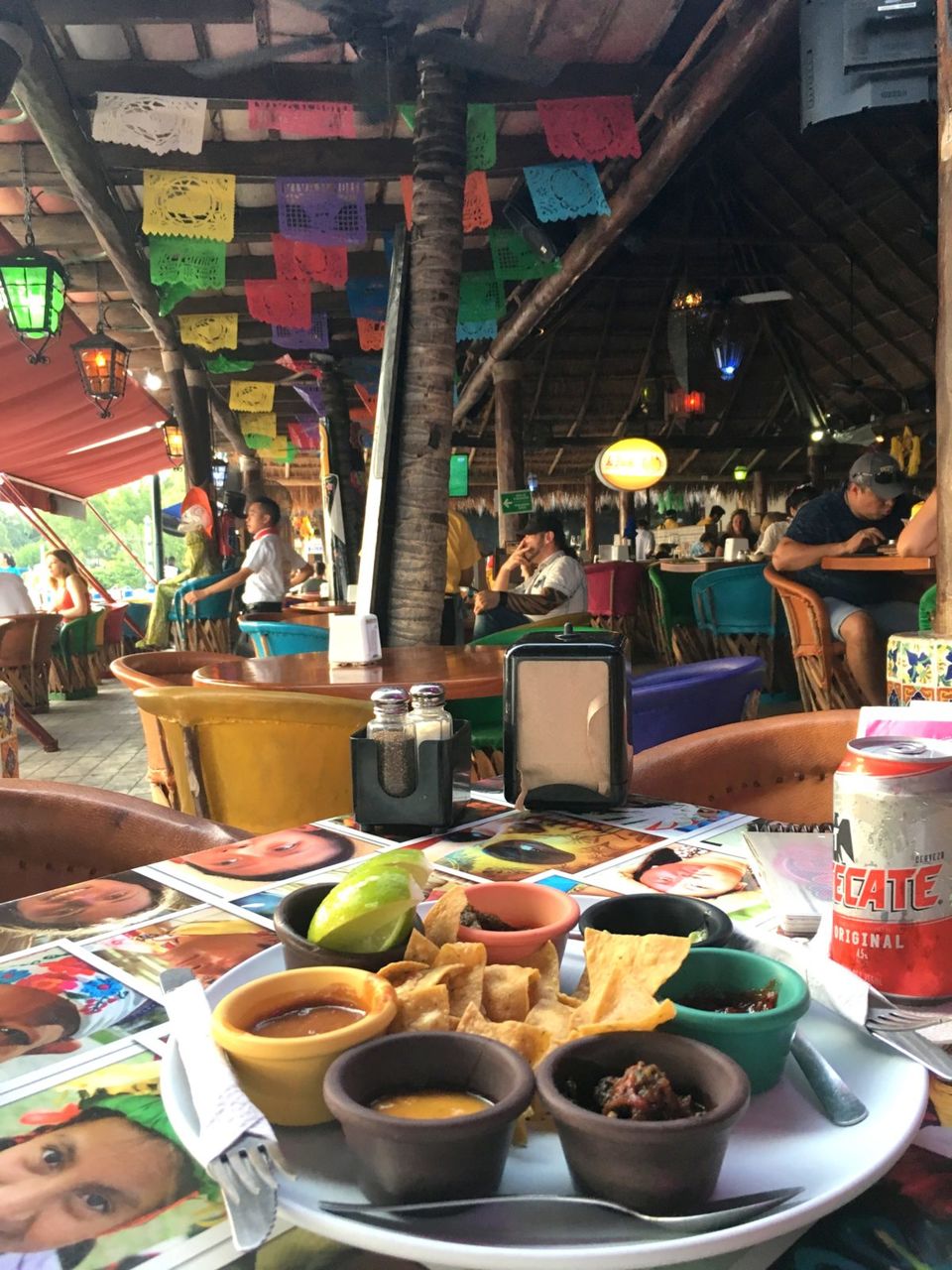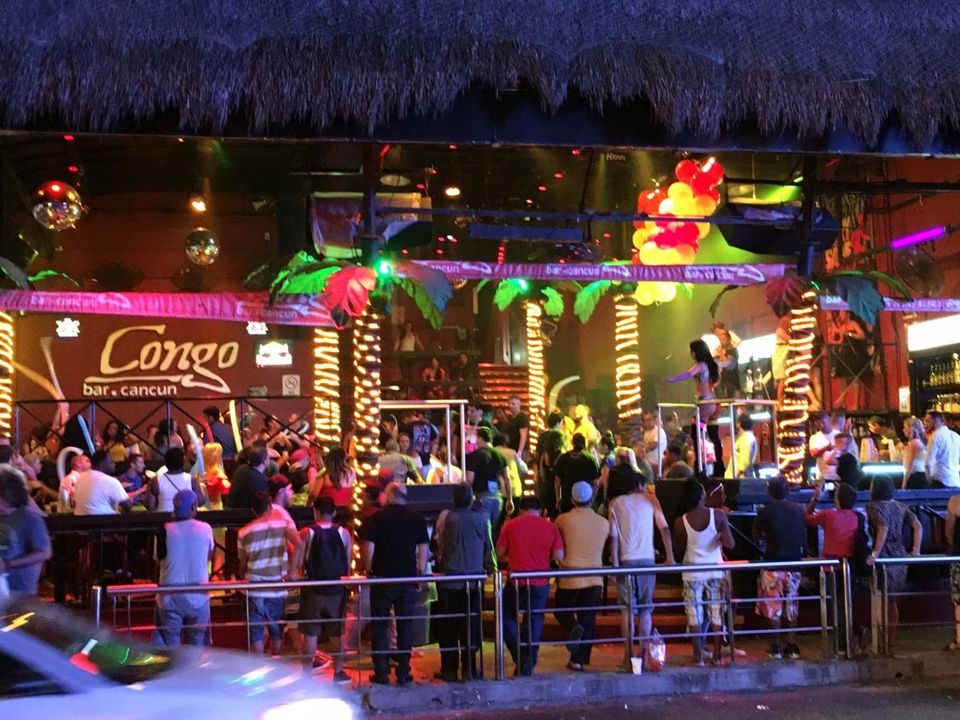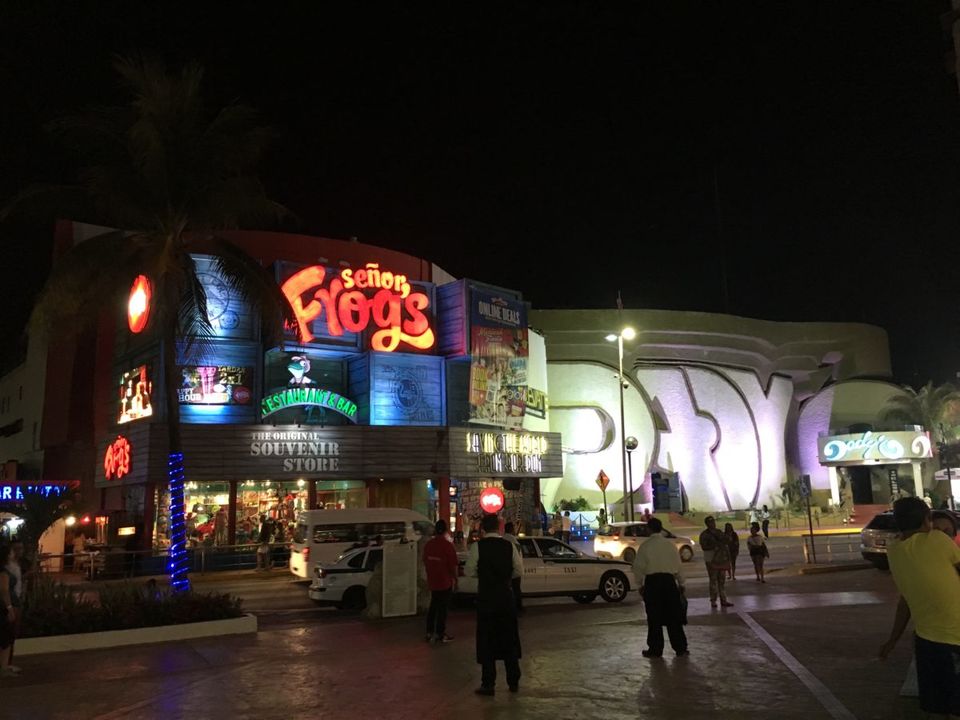 Like really after spending 8 ambiguous days here, my opinion did a complete 180-degree turn, Cancun the sun kissed island became my most favorite beach party go to destination. Can't wait to come back here already!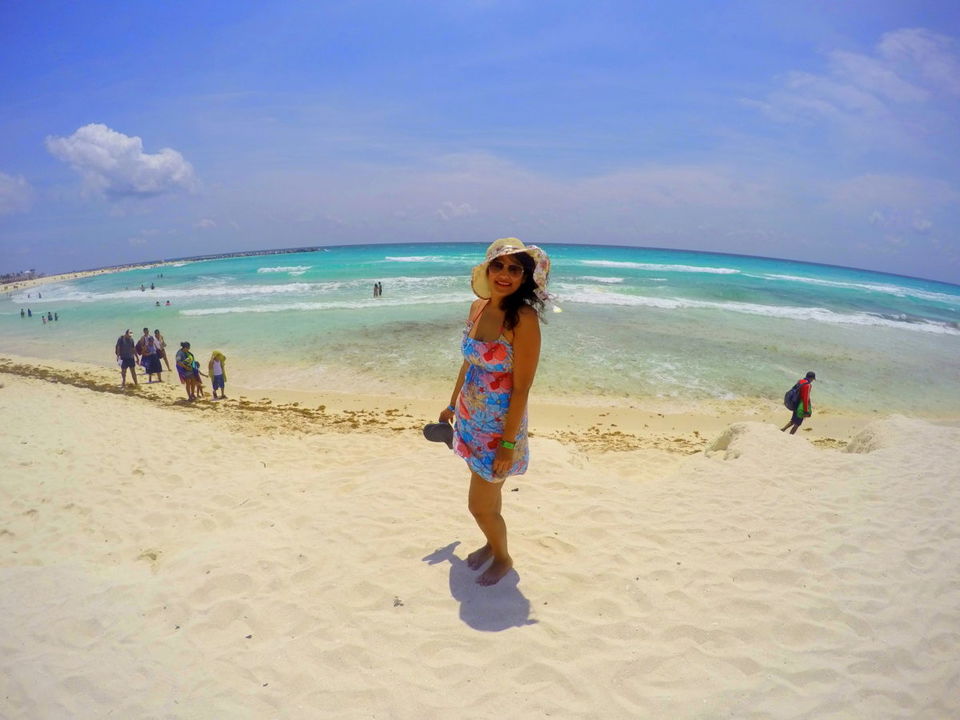 Cannot Miss:
Coco Bongo! Coco Bongo! Need I say more!
Explore the Wonder of the World
Loose yourself in the Aqua-Pristine blue water
Dive into the deep cenotes
The blog was originally published on globetrotting365days.com.