Are you wondering whether you should travel to Bali? Here is why you must travel to Bali! (Especially, if you are an Indian!) However, before I give you reasons why you must travel to Bali, here is a small background story -
5 years ago, before we got married, we were researching for places for our honeymoon. When we read about Bali, some articles suggested that Bali had lost all its charm due to it being flooded with tourists. These articles made us choose Phuket over Bali as our honeymoon destination. However, Akshay was always keen on visiting Bali. Finally, 4.5 years after our honeymoon, I agreed to travel to Bali.
My prejudices about Bali were cleared just within a few hours of reaching Bali. In fact, by the time our week-long holiday in Bali ended, I was head over heels in love with Bali.
So here are the 4 reasons why you must travel to Bali:
1. CURRENCY CONVERSION RATE
There are very few currencies in the world which make Indians feel good about our Rupee. Indonesian Rupiah (IDR) is among those few currencies. Roughly, 1 Indian Rupee equals 200 Indonesian Rupiah. So while you may be spending thousands and lakhs of Indonesian rupiah (ex: IDR 50,000 for a one-day bike rental or IDR 6,00,000 for a full day private AC car with driver and necessary petrol) when you convert the amount to Indian rupees, you will realise how cheap all the costs are. (In the case of the above example, IDR 50,000 for a one-day bike rental equals just 250 rupees and IDR 6,00,000 for a full day private AC car with driver and necessary petrol means you are shelling out just 3,000 rupees)
C'mon, even Goa is way more expensive than that!
2. FOOD
Another concern Indians have when planning to go abroad is the food being too bland and not suitable for our 'masala eating' tongues. That's also one of the main reason why Indians prefer going abroad through a travel company as these companies serve Indian food on the trip.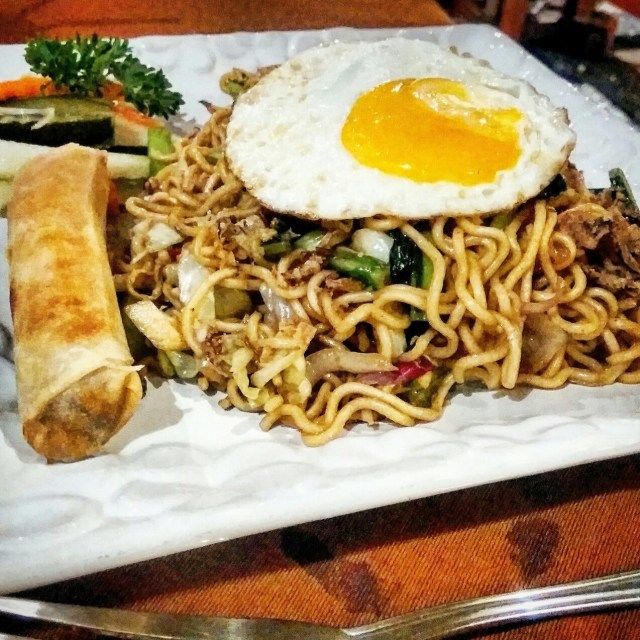 But, Bali is an exception to that rule. The food in Bali is far from bland. Balinese food has lots of garlic, chilly and tomatoes in it. Plus, non-vegetarians get to feast on many different varieties of chicken, pork and even duck. Vegetarian or Eggetarian varieties of all the typical Indonesian dishes like 'Nasi Goreng' i.e.Fried Rice or Mie Goreng i.e. Fried Noodles are also available everywhere. The portions served are also perfect for Indian appetite!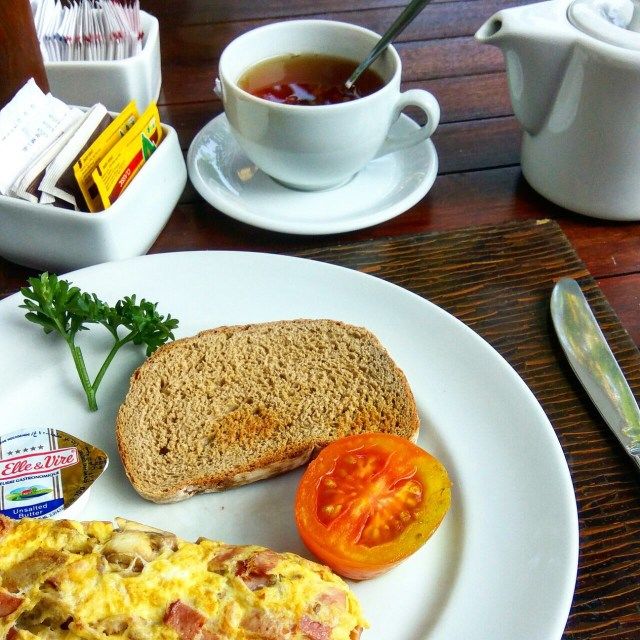 3. BEACHES, BEACHES, AND MORE BEACHES.
We found so many beaches on our scooter rides in Bali. Some were full of tourists (Kuta, Legian, Jimbaran, Padang Padang) and some were quiet and deserted (Sanur, Uluwatu, Serangan). Yet the one factor common to all the beaches was how breathtakingly beautiful they all were. Some had white sand, some had clear blue water, some had large rocks placed most aesthetically inside the sea, some had still waters while some others had extensive horizons offering magnificent sunset views. Thus irrespective of which beach in Bali you visit, you can be sure it'll be awesome!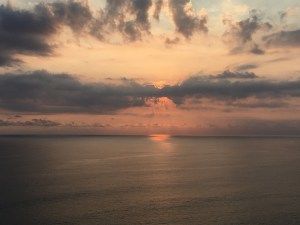 (Now you may find articles speaking of how dirty the beaches in Bali are and get worried, just like we did, but for us, Chowpatty visitors, our eyes will only thank us for allowing them to see such spectacular beaches for a change! Also on a serious note, I don't know what beaches these articles spoke about. All the beaches we saw, were clean and gorgeous.)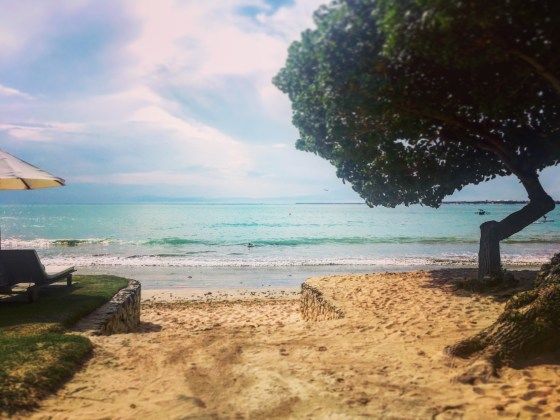 4. THERE IS SOMETHING FOR EVERYONE!
Bali has something to suit everyone's travel tastes. If you enjoy water sports, there are beaches such as Sanur and Nusa Dua where you can enjoy water sports to your heart's content (Of course, for prices much cheaper than in India). For people who want to learn surfing (an activity most Indians are alien to), you can always take surfing lessons at the Kuta Beach.
Animal and Bird Lovers should head to the Bali Zoo or the Bali Bird Park for a full-day outing.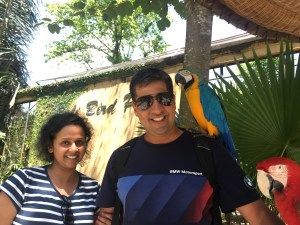 The adventurous animal lovers must not miss the Bali Safari at night or the breakfast with Orangutans! If travelling with kids, you can have a blast at the Water-Bom (Asia's biggest water park)!
If you want to just relax, you can always visit some of the quieter beaches, enjoy the Bintang (Balinese Beer), visit a quaint cafe for dinner and end your day with a Balinese massage. People who love mountains, need not visit the beaches, instead, they can directly go to the lush green Ubud area or enjoy views of Bali's active volcano Mount Batur from Kintamani. From taking cooking lessons, going on treks, bathing in stunning waterfalls, understanding about Balinese culture through temple visits or even taking activity trips offering ATV rides, elephant rides, white-water rafting, Bali will make sure you get what you want!
So what are you waiting for? Plan a trip to Bali now!
This article was originally published on Couple of Journeys

Frequent searches leading to this page:-
bali tour package for couple, bali honeymoon package, bali indonesia package tour with airfare, bali indonesia tour package, bali tour package from india, bali honeymoon package cost