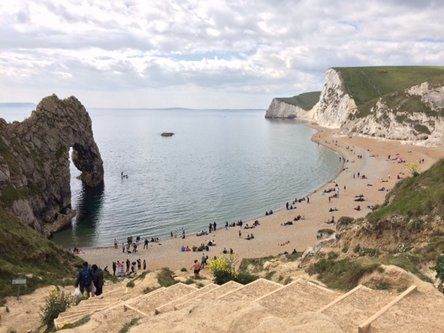 Drive to Durdle door- Yellow fields and Army camp!
Drive from Birmingham takes you to Durdle door via Oxford (or alternatively Bristol) with roads getting busier near Portsmouth and Poole. On nearing the coastline, the landscape looks no closer to a beach with vast yellow Rapeseed fields on both sides and a series of hills and valleys with sheeps all around. One can also see Lulworth military camp and cautionary signage of sudden fire and military traffic (Ermm.. a bit scary though!).
​Driving further takes you to narrow streets with traditional English houses on both sides and flower pots decorating them. Passing by them, you can see the sea at a distance with caravan parking space to your right. Cottages are available in plenty facing the sea and Durdle door, which you can pre-book for a couple of days stay to explore the Jurassic coast a bit more.
Facilities
1. Pay and display parking space for cars
2. Caravan parking
3. Cottages for extended stay
4. Toilet facilities
5. Couple of small eateries
Walk down to the beach
A 10min walk down the hill takes you to the cliff giving a full view of Durdle door, the beach and the green hills to the right with white limestone cliff. You could go for a walk on the hills or head down to the beach by a series of steps. As in most of the beaches in the southern coastline, Durdle door is a pebble beach and waves are relatively lesser and smaller.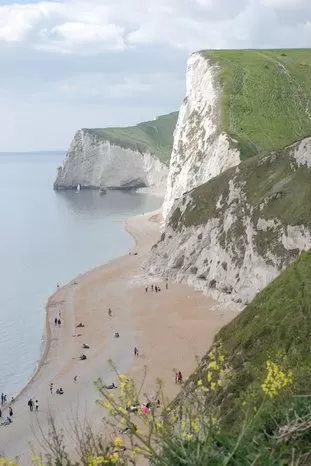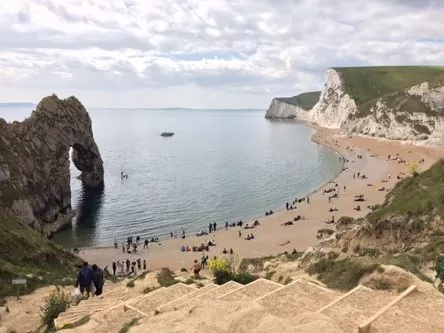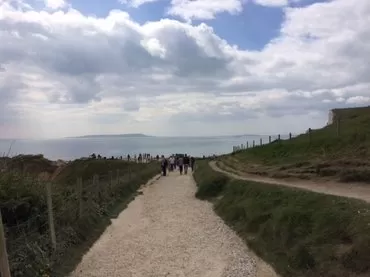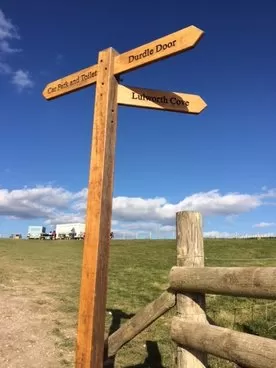 Things to do
Walk along the coast to get inside lime stone caves, climb steep trails to the top of the cliff and take amazing pictures of the Durdle door from the other end of the beach. As the small eateries are available only at the top of the cliff near the parking lot, bring along your picnic basket to have a lunch or refreshment at the beach. A good walking shoe helps to climb up and down the cliff as you explore more of the coastline. Just before you walk down to Durdle door beach, you can find another small curved beach to the left which is equally beautiful to watch from the cliff. But the rocks are bigger and relatively harder to walk on. Climbing to the top of Durdle door is prohibited due to nesting of birds. Kayaking, coasteering and other water activities are also available for a full day adventure. You could also climb up the Durdle door and jump into the sea (with proper assistance) for a heart pounding adventure.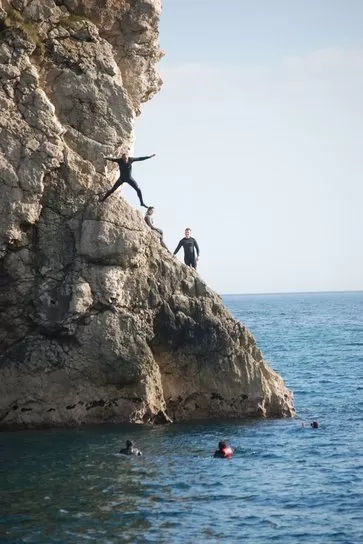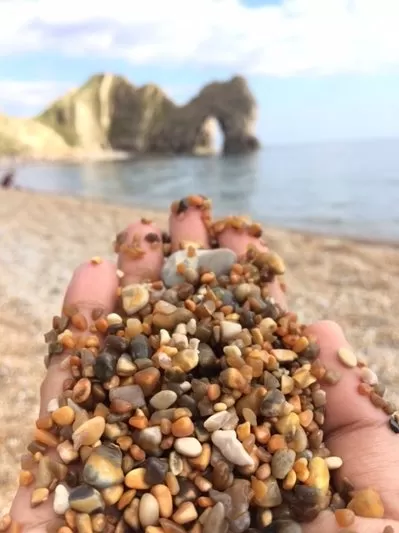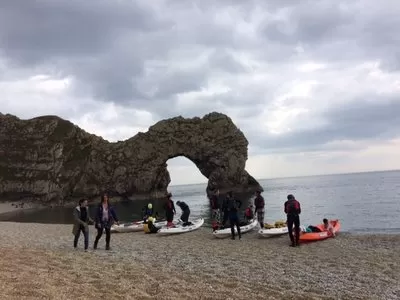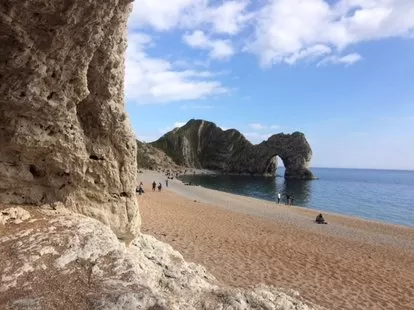 Make sure to include this one of a kind beach destination in your road trip in England along with a day or two in Cornwall, Bournemouth, Weymouth or Poole for some super cool English beach memories!