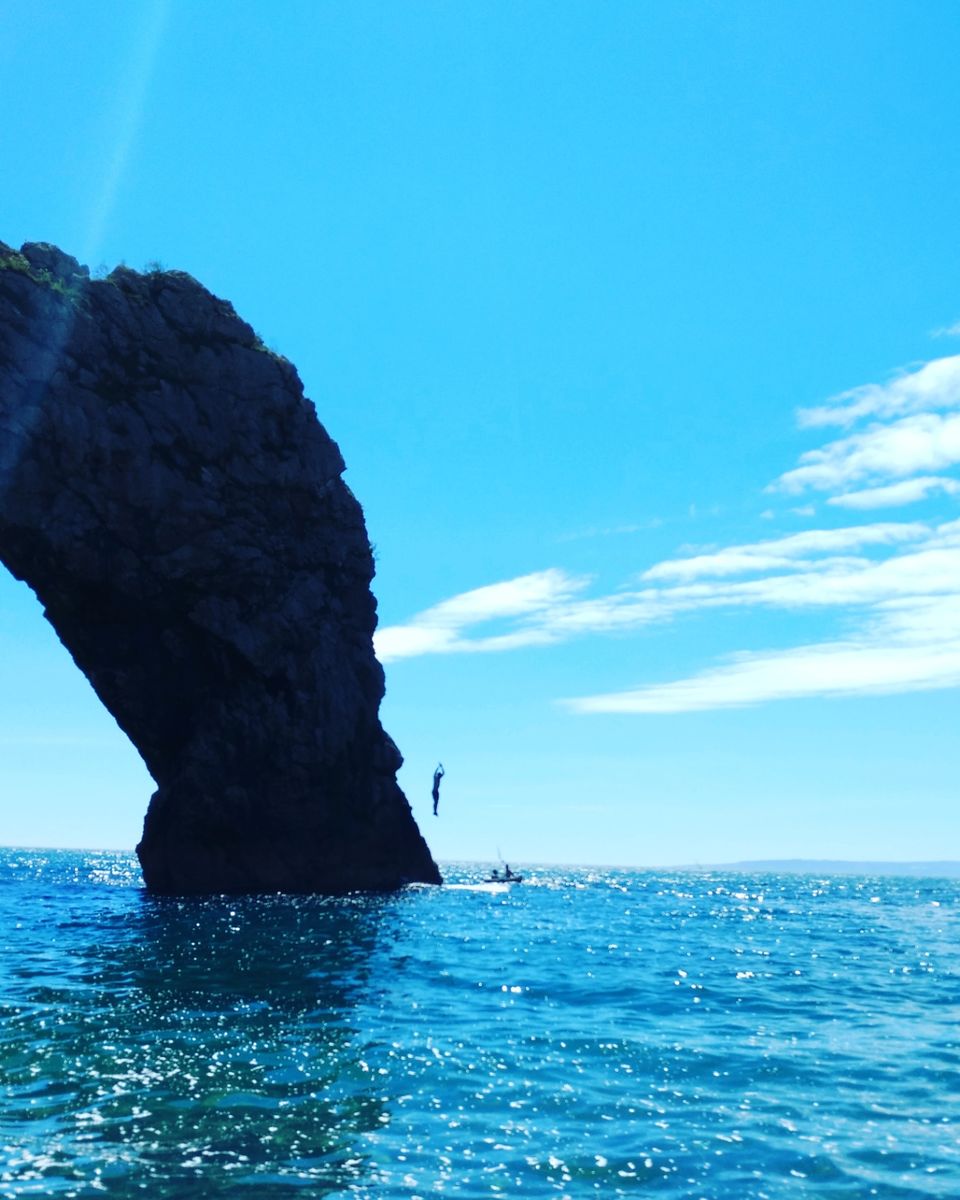 I spent uncounted hour sitting at top of the durdle door ,looking at the water and sky,studying each wave, different from last one,how it got the Color,wind and the air.
Facts about Durdle door:
* This natural wonder was made by the sea ,Slowly Shaping and forming the rock.
* Area around durdle door is one of the best places in UK to look into fossils and to study geology.
* Several Dinasour bones has been found in this area.
* The arch have been featured in many books,poems ,music ,bollywood as well as Hollywood movies.
How to reach Durdle door from London?
* You can take train from London Waterloo to Wool and then Bus number (X55 ,15 or 30 )to reach the final destination.
* It takes approximately 2 hr 50 mins to get from London to Durdle door including transfers.
Tips if you are planning to visit here:
* Carry a map with you( you will get at railway station) if you are travelling in UK as per my experience it will help you alot and the best part here is transport connectivity.
* If you are planning for one day out then start early morning so that you will get enough time to explore and return back on time.
* Keep travel charger for your phone or camera as you will be amazed by the breathtaking views here.
* As you have to walk on the cliffs so prefer to wear shoes.
* Carry food( fruit+ snacks or home made meal) and water with you.
* Good news for Dog lover ,you can carry them as well.
* Carry a bag pack and if you are planning to visit with small kid then prefer baby stroller as well.
* Keep extra light layer and warm layer clothes.
Here we go 😊, a quick tour to Durdle Door below:
(All of the images are taken by my basic phone ,so you can imagine how beautiful this place will be)