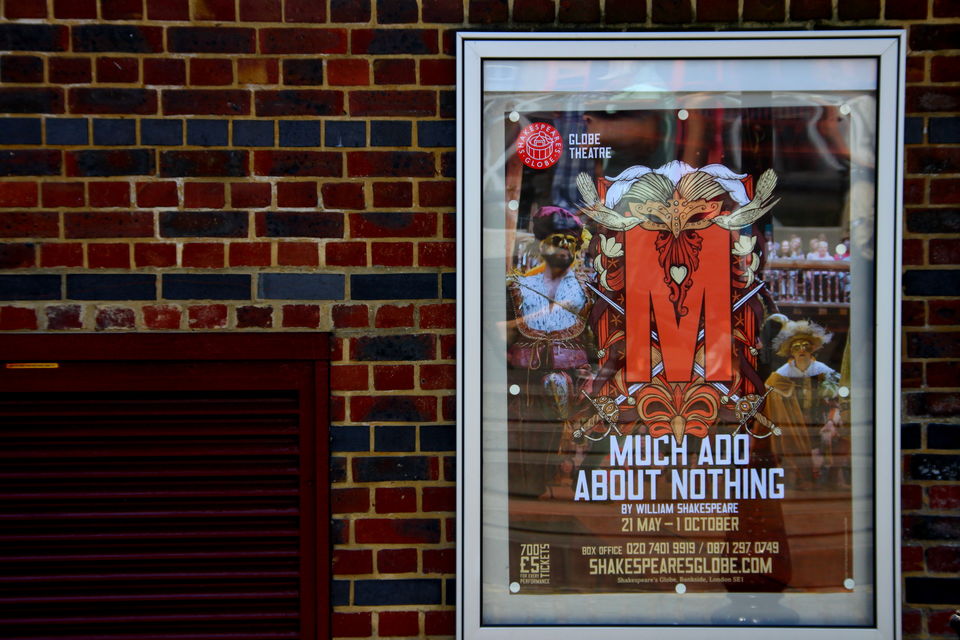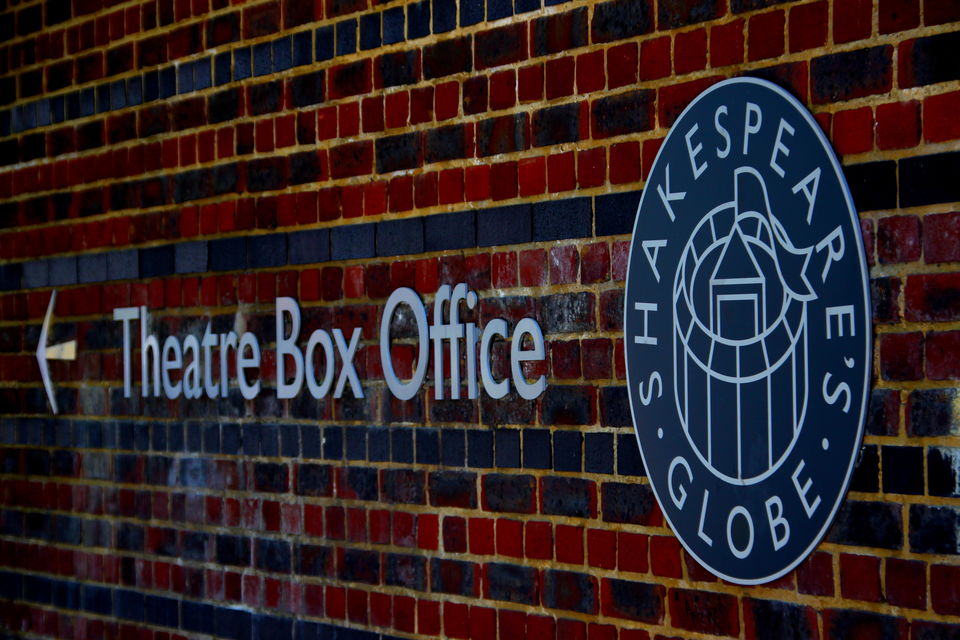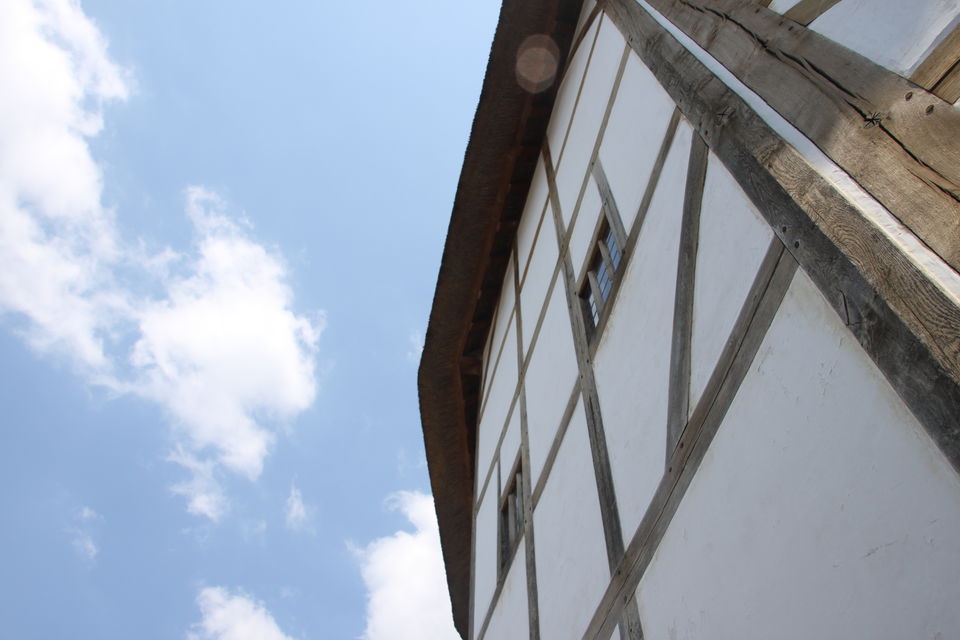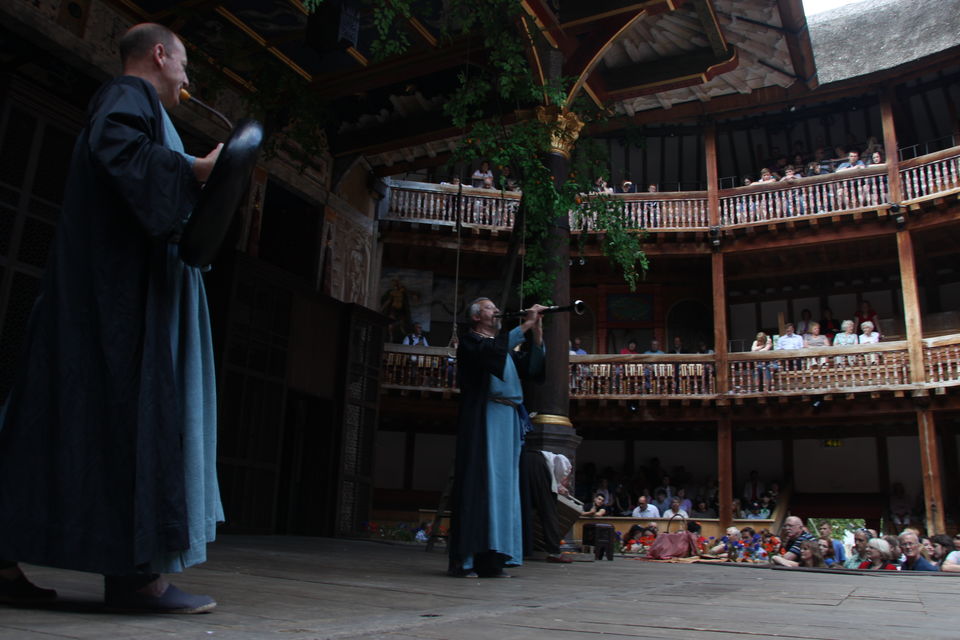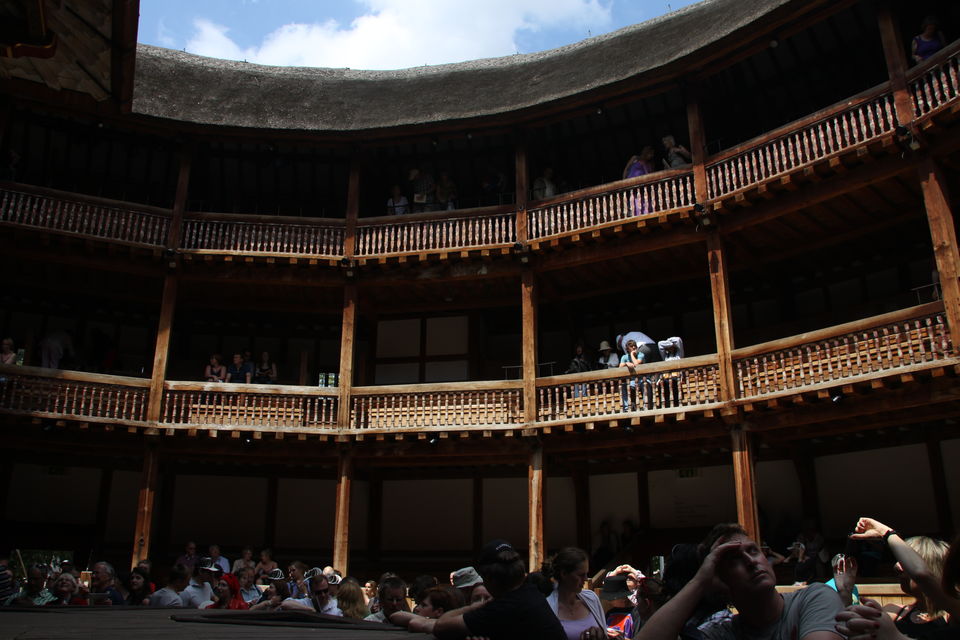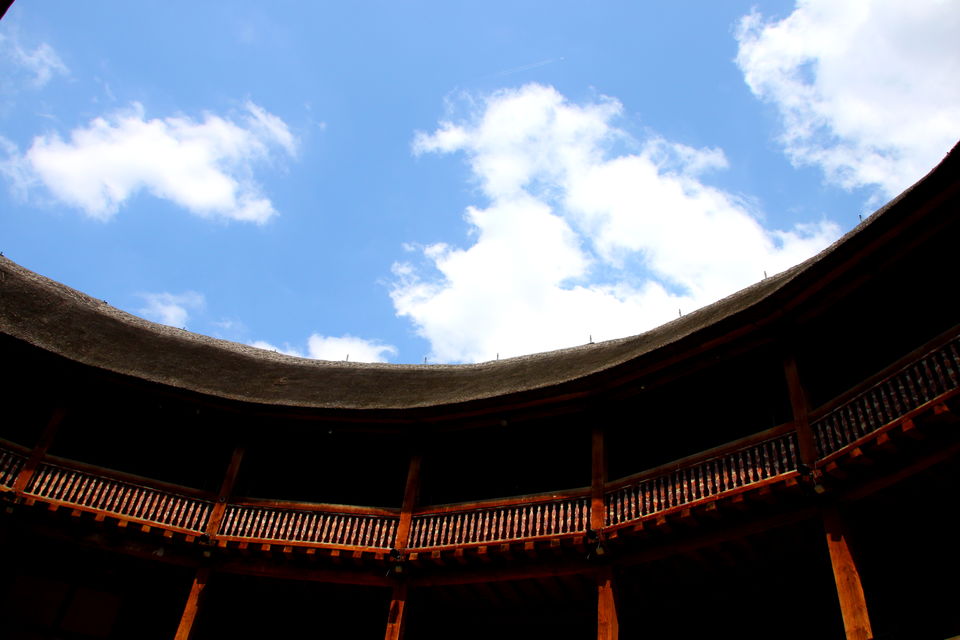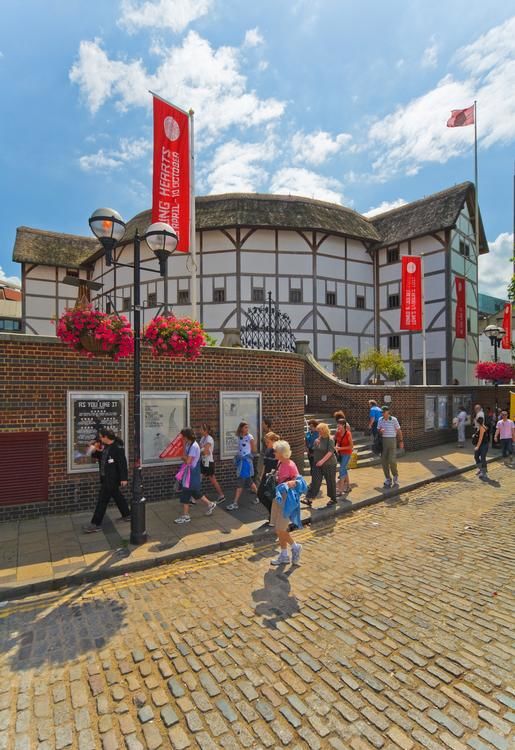 "All the world's a stage, And all the men and women merely players; They have their exits and their entrances, And one man in his time plays many parts, His acts being seven ages" - William Shakespeare [As You Like It, Act II, Scene VII]
The Globe theatre along river Thames is one of the most famous Shakespearean stages were mere mortal actors walk in and out playing their respective parts thereby recreating the bard's Aura.
The theatre itself is a near perfect replica of the original Rose theatre which stood closeby and was destroyed in a fire in the 17th Century. Shakespeare used to perform in the old Rose theatre and was a shareholder. Use of traditional material like Oak wood, Reed Thatch and a circular design lends an air of authenticity to the new Globe transporting viewers to an Elizabethan era.
The Theatre has a standing area called the Yard and Viewing galleries with seating split into Upper, Middle & Lower galleries. Yard provides the best and the closest possible view of the stage. All the popular Shakespearean Plays are staged every year . Yard tickets are the cheapest costing 5 GBP, the galleries can cost anywhere between 15 to 40 GBP. Tickets needs to be booked well in advance as there is always demand for the plays and can be booked online in the Globe theatre website
http://www.shakespearesglobe.com/
The plays usually run for more that 2 hours with an interval. Latecomers are not entertained. When there are no performances the visitors can take part in Globe Theatre tours which gives an opportunity to learn more about the building and the bard himself.
Notes :-
Theatre is located in Bankside close to Tate Modern . It is best accessed by foot along the Thames pathway either from the Southwark or Waterloo bridge. The pedestrian Millenium Bridge is very close connecting with St.Paul's Cathedral. London Bridge , Cannon Street and Blackfriars stations are at a walkable distance.
Shakespeare aficionados can also a plan a trip to Stratford Upon Avon the birthplace of the Bard and watch a play in the popular Royal Shakespeare Company theatres
https://www.rsc.org.uk/