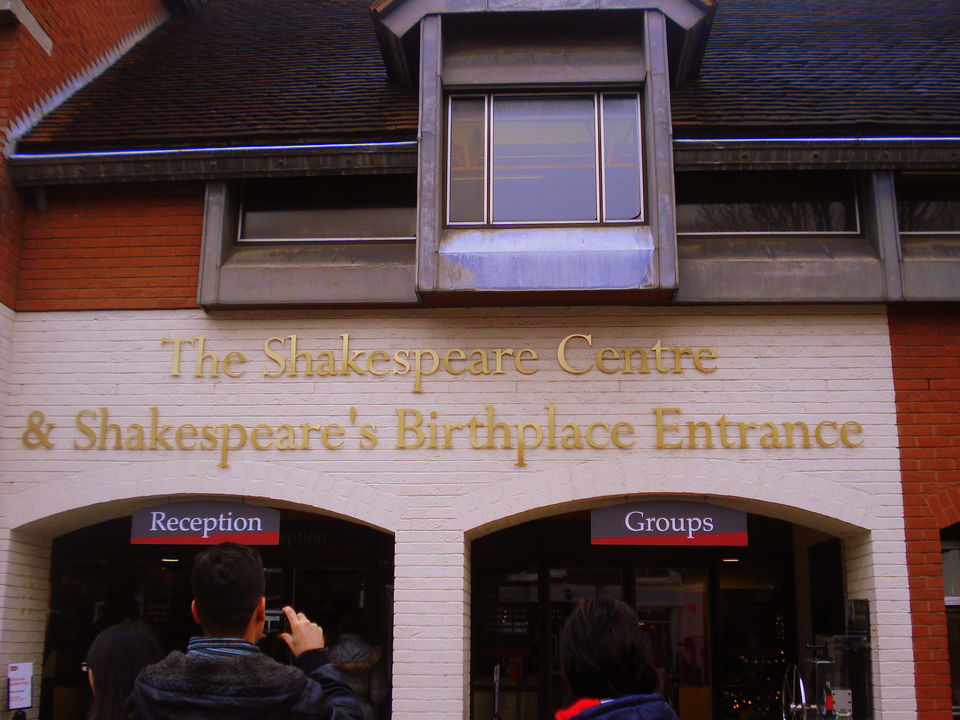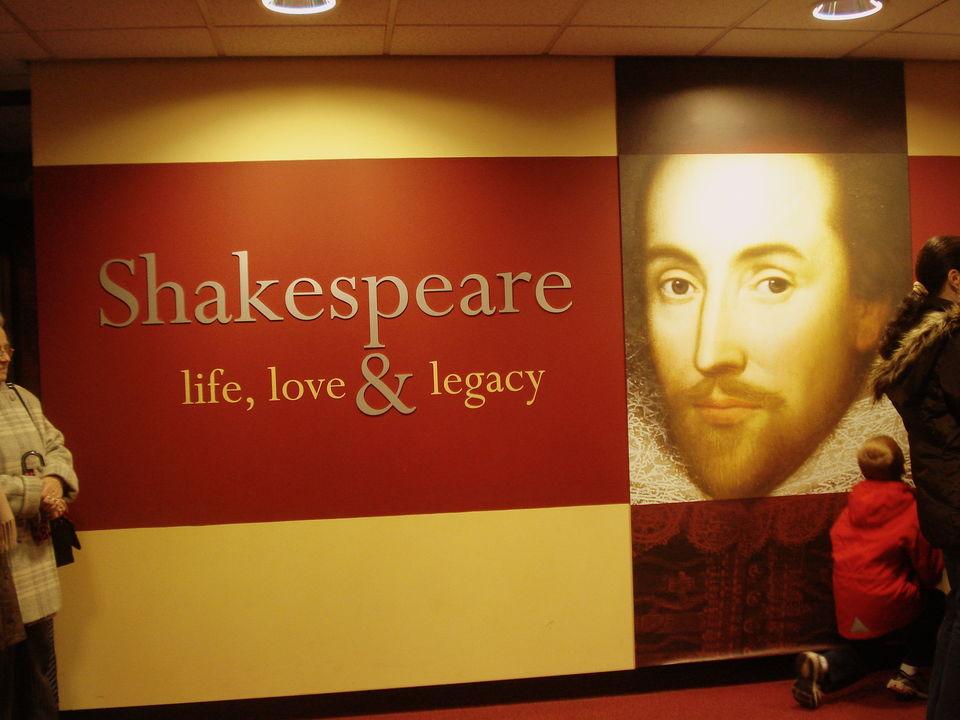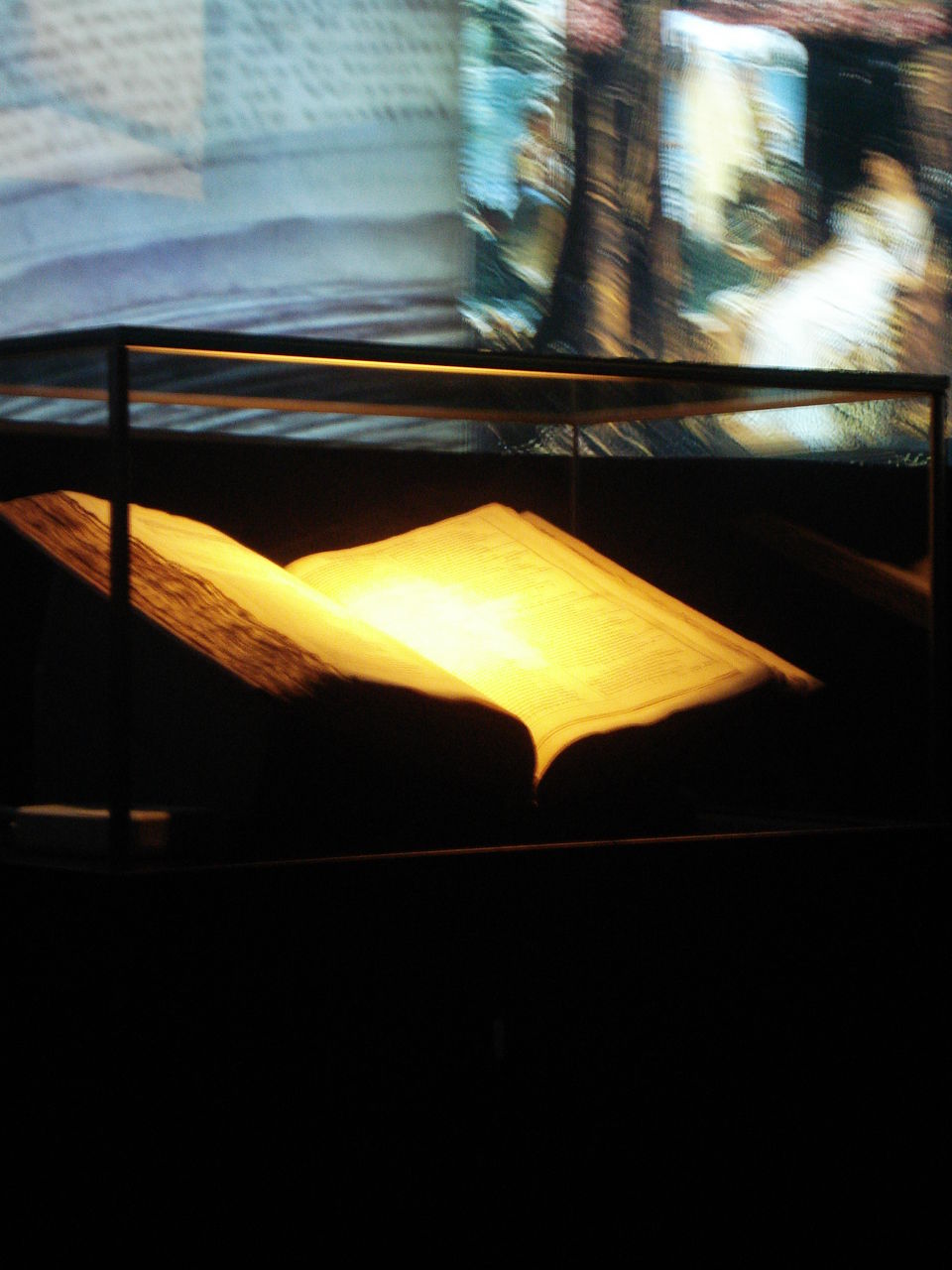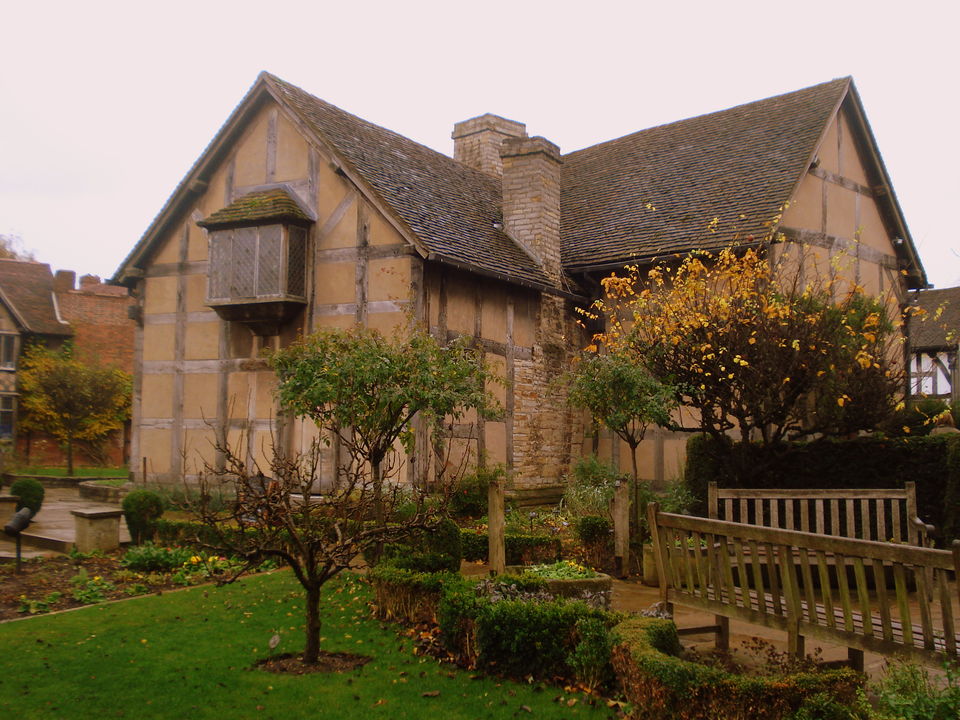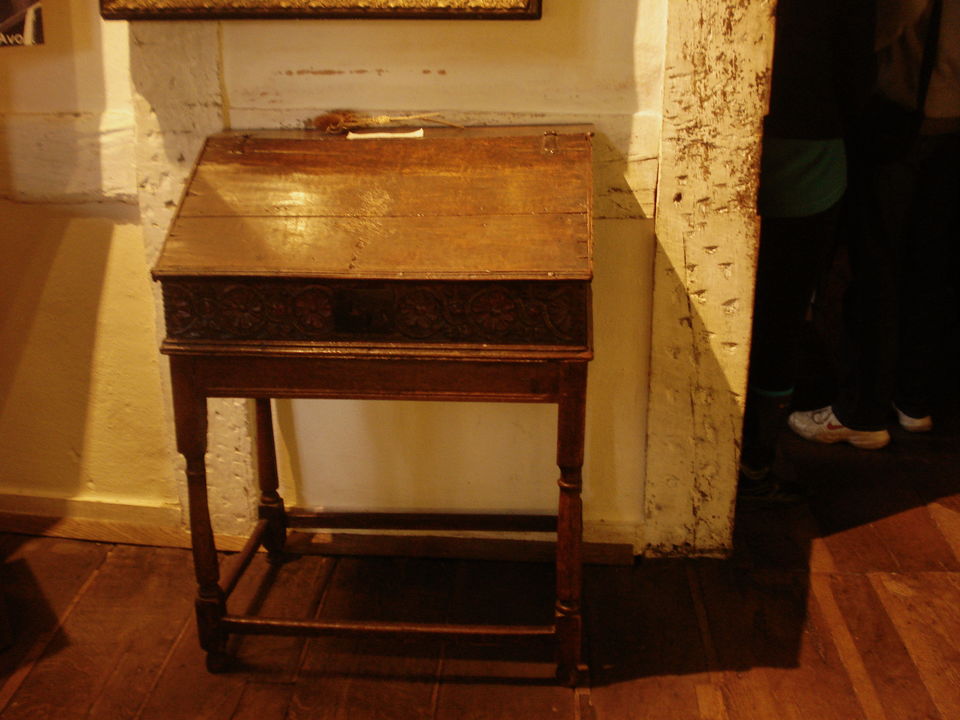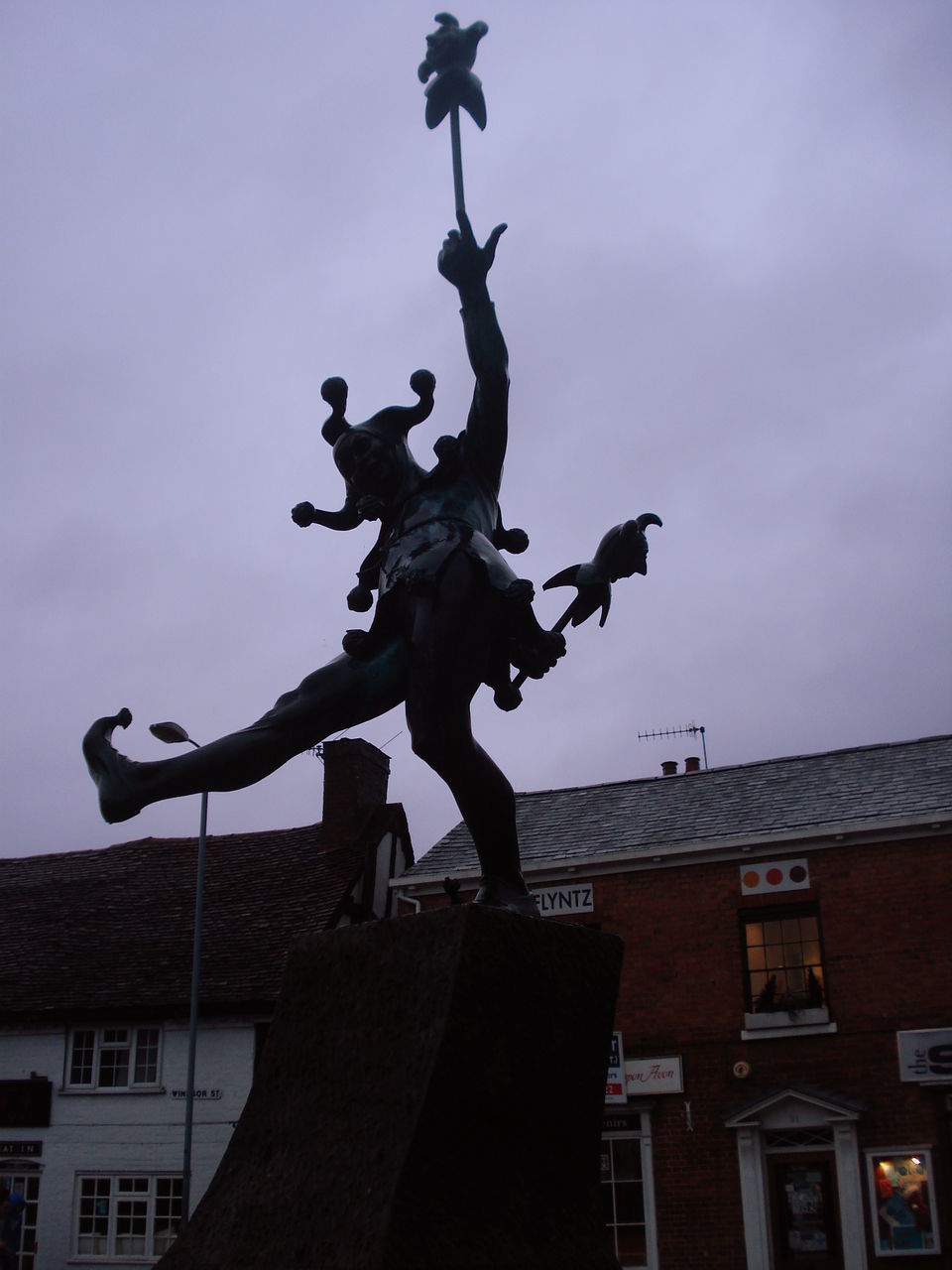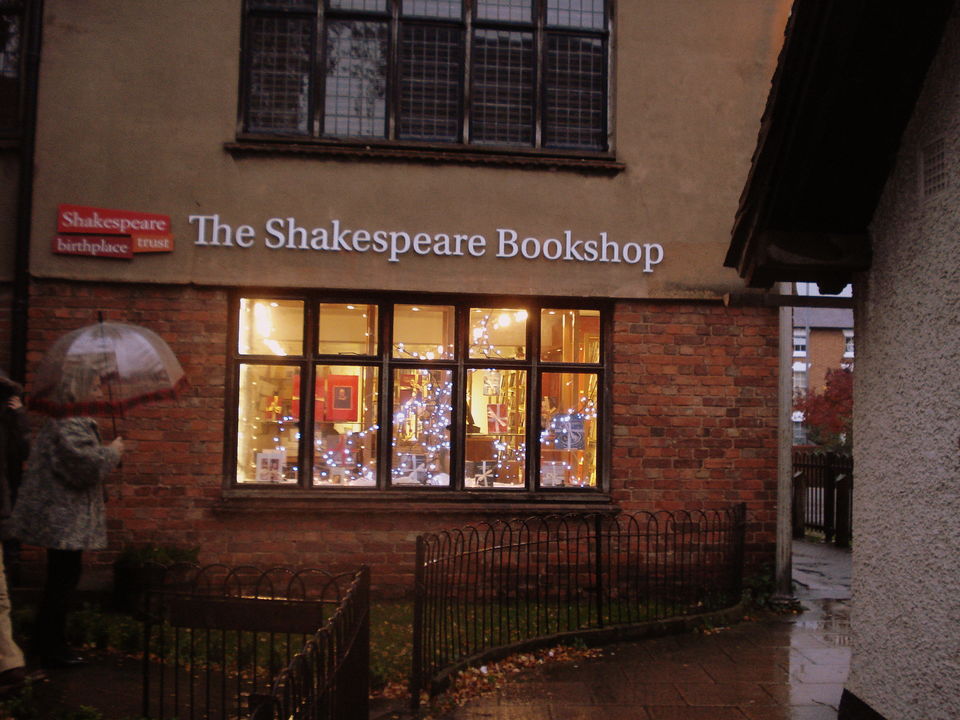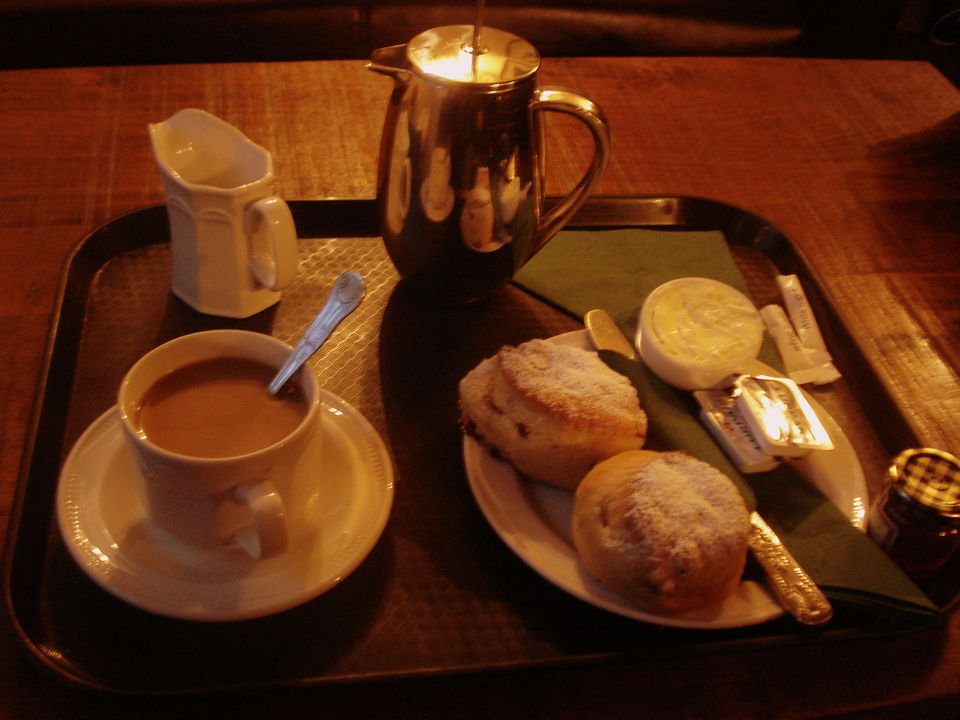 Situated on the banks of the river Avon, is the quaint little village of Stratford (hence the name 'Stratford upon Avon). Ideal for a day trip from London, Manchester or practically any place in England, this place is a treat for Shakespeare fans and even otherwise. 
We made this into a day trip, taking the bus from Manchester and reaching here in about 2 hours. A quick walk from the coach station, across the river brings you to the main street of the village, which in itself makes for a pretty walk. lined on either sides with tea rooms, book stores and gift shops. 
The biggest attraction here, of course, are the Shakespeare properties, maintained impeccably by the Shakespeare Birthplace Trust. Entrance is paid, and it is always advisable to book the tickets online ( http://tickets.shakespeare.org.uk/memberships). There are 5 properties in all, and though a visit to every one of them is definitely recommended, we had booked tickets for only 3 of them. 
Shakespeare's Birthplace was the house where he was born, and spent all of his childhood, till he was old enough to marry. It has been maintained in near perfect conditions and is a shrine for enthusiasts across the world. Guides in period costume will ensure you explore every nook and cranny, and on weekends you will find actors enacting parts of famous plays. I, for example, had the privilege of watching Iago in action! Upstairs is the room he shared with his siblings as a child and also his writing desk, which he continued to use later in his life as well. Being a huge fan of Shakespeare and his work, I came out feeling humbled and enlightened.
Tip: Not to be missed, the original folio of Shakespeare, which is the first published edition book of his complete works. Located right as you enter the house, it is encased in glass, but is open for public viewing. 
Next on the agenda was a visit to Hall's Croft, the elegant home of Susanna Shakespeare and her husband Dr. Hall. This was where Shakespeare spent most of his last days, and it is recommended visit, to experience the beautiful Tudor architecture as well as the gardens which belonged to Dr. Hall and are maintained now by the trust. 
Right across the road from here stands The Guild Chapel, stoic and majestic. Built in the 15th century, it is one of the most well known structures in the village. Open for everyone, it is a must see especially if you love visiting old churches. Painted above the altar here is one of the oldest surviving frescoes in the whole of England. 
The last one on our agenda was the House of John Nash. Not as much a Shakespeare property, this house is nevertheless well worth the visit for its impressive architecture and history. 
Spend the rest of your day strolling across the cobble stone streets, shopping for souvenirs and absorbing the atmosphere of this charming village, with Shakespeare's memories strewn everywhere. While it certainly helps if you have known Shakespeare and his work, a so called 'Shakespeare illiterate' will find himself enlightened by this visit. 
A few must do's: 
- Stroll across Henley Street, shopping at the Shakespeare book shop for books, and cute souvenirs. 
- Stop by at one of the tea rooms for some brilliant scones with clotted cream and tea
- Should you make this into an overnight trip, then a definite must do is attending a play by the Royal Shakespeare Company. More information on show timings and schedule can be found here : http://www.visitstratforduponavon.co.uk/whatson.php?filteron=0&lstDate=-1&eventtype_2=1
- For more essential information and advance ticket bookings 
http://www.shakespeare.org.uk/home.html
http://www.visitstratforduponavon.co.uk/