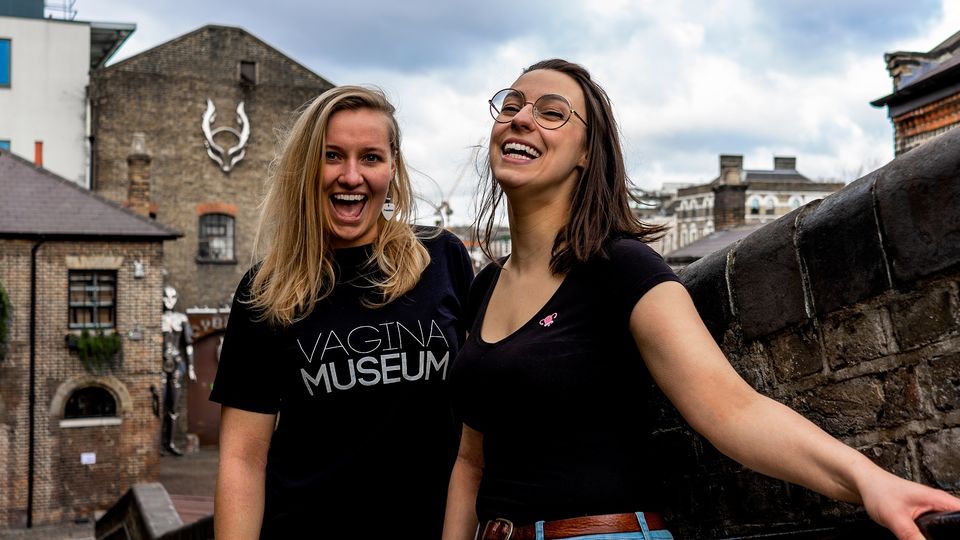 We've heard of the Icelandic Phallological Museum, a museum dedicated to penises, but there was no female counterpart to it. Fret not because that is about to change, thanks to the wonderful Florence Schechter, the woman behind the first museum dedicated to vaginas, vulvas and the gynaecological anatomy.
The discovery of the Icelandic penis museum and the misunderstanding or rather lack of understanding of the female anatomy, prompted Schechter. A science commentator and comedian, she then took it upon herself to do the needful and after 2 years of crazy work, several pop-up exhibitions and crowdfunding £50,000 through Crowdfunder, the museum is all set to officially open its doors on November 16 in a temporary location in London's Camden Market!
Why a museum dedicated to the female anatomy?
It's the 21st Century and we're still censoring the female anatomy instead of celebrating it. You see how that's problematic? Most people still cringe at the sound of the word vagina (you see what I did there?) and that's just a part of the issue. Hence, educating people about the gynaecological anatomy and health, and removing the stigma surrounding it is the main motive of the museum. The museum is also aiming to act as a forum for feminism, women's rights, the LGBT+ community and the intersex community while giving confidence to people to talk about issues surrounding the gynaecological anatomy.
A few things to keep in mind:
This world's first museum officially opens with a bang on the 16th of November this year, with an exhibition titled 'Muff Busters: Vagina Myths and How To Fight Them.' It'll go on for a month (Mon - Sat : 10.00 am - 6.00 pm, Sun : 11.00 am - 6.00 pm) and there's no entry free, yes, it's free for all! You can even go for the ticketed tours of the exhibition happening at 11.00 am and 3.00 pm everyday if you're curious.
You'll find the Reception, where you can find out all the fabulous things that are happening, at the entrance followed by the Vagina Museum Merch shop! Seriously, what's a museum without a gift shop in it? Here's where you can grab some quirky merch, feminist books, jewellery and all wonderful vag-related things! So, don't forget to get yourself a "Vaginas Are Normal" Tote Bag and flaunt it all you want.
You can even become a card carrying member of the 'Cliterati' by supporting their cause here.
"Vulva la revolution!"
What are you waiting for? If, you're already in London, head over ASAP and if not, you got another reason to book that London vacay you've been waiting for!
Think we missed out on some details? Tell us about it and what do you think about the museum in the comments below. Or write about it here on Tripoto.
Want some help planning a vacation or have some other travel related queries? Get them answered on Tripoto Chat!