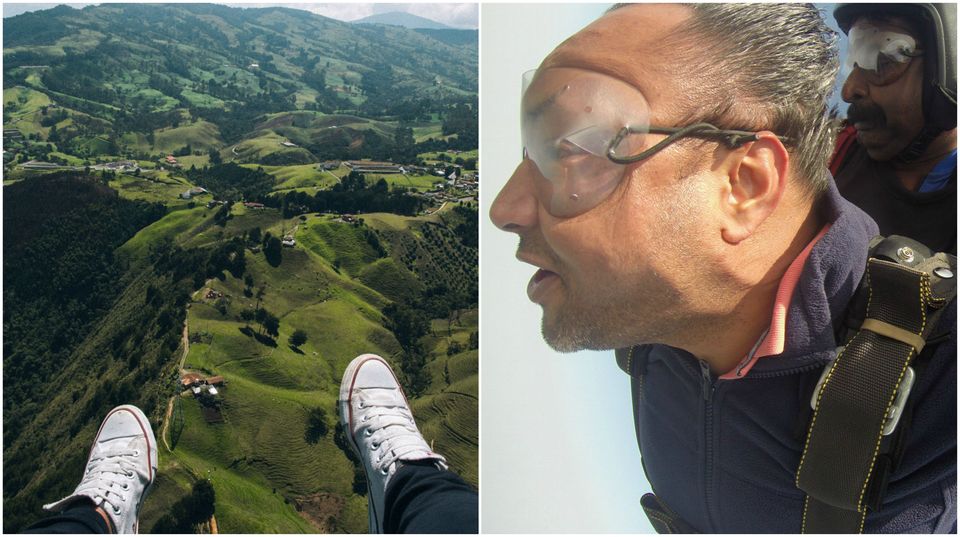 If you are an adventure sport aficionado, you would know that you need to constantly keep looking for new experiences to satiate the adrenaline rush in your heart and soul. I am no different, but I dare say that I got the highest high (pun intended) in my life recently when I went skydiving. Jumping off from a moving plane at 12,000 ft. is an experience as insane as it sounds, but trust me it was worth it.
The Day Of The Jump
I am 30+ year old man with a family and a 9-to-5 job as an engineer. Sounds boring? But relatable, right? It is boring indeed and hence I just took an off from my workplace one fine day and decided to take my leap of faith.
Skydiving had been on my mind since long ago so I made this plan with a colleague – Ankit – in order to give ourselves an injection of excitement. I booked this activity using SkyHigh – an adventure company – located in Aligarh, Uttar Pradesh. I stay in Noida so it was almost 120km away. My colleague and I covered this journey in the morning within two hours; the road is great for two-thirds but once you hit the rural areas, it is a bit bumpy.
The venue is a govt. airstrip which has been taken on lease by the company's founder. Once we reached there, we first got our medical certificates sorted. Being careless lads as we are, we hadn't carried them along even though we were notified earlier. No worries, we went to the local doctor and got them made within half an hour.
Second thing we needed to do was to eat something half an hour before making the jump. We had got our breakfast with us so we ate that at the venue only. Even if you don't have anything with you, don't worry as there is a small canteen at the venue where you can eat Maggi, basic sandwiches, etc.
The following 30 minutes were spent in briefing us about the impending jump – hand gestures, what to do in case of emergency, and all that.
Finally we boarded the chartered plane to do what we had come to. It's a small plane that can accommodate barely three people excluding the pilot and it took a good 30 minutes to take us to the required elevation of 12,000 ft. I had an uneasy feeling but that could just be because of the anxiety and excitement caused by the jump. The time had almost come.
And the leap I did take, and it was surreal. For the first 15-20 seconds, it was a free fall. I was diving straight down without a parachute or safety equipment operating to save me, but then the professional staff member who jumped with me opened the parachute which suddenly shook me to the core because of the emphatic pull of the string. The rest of the four minutes were an elevated dream; I was in the air, flying, admiring the earth and the sky and feeling powerful. It was a once-in-a-lifetime-experience and the sense of achievement I felt after having taken it was unprecedented.
Would I Do It Again?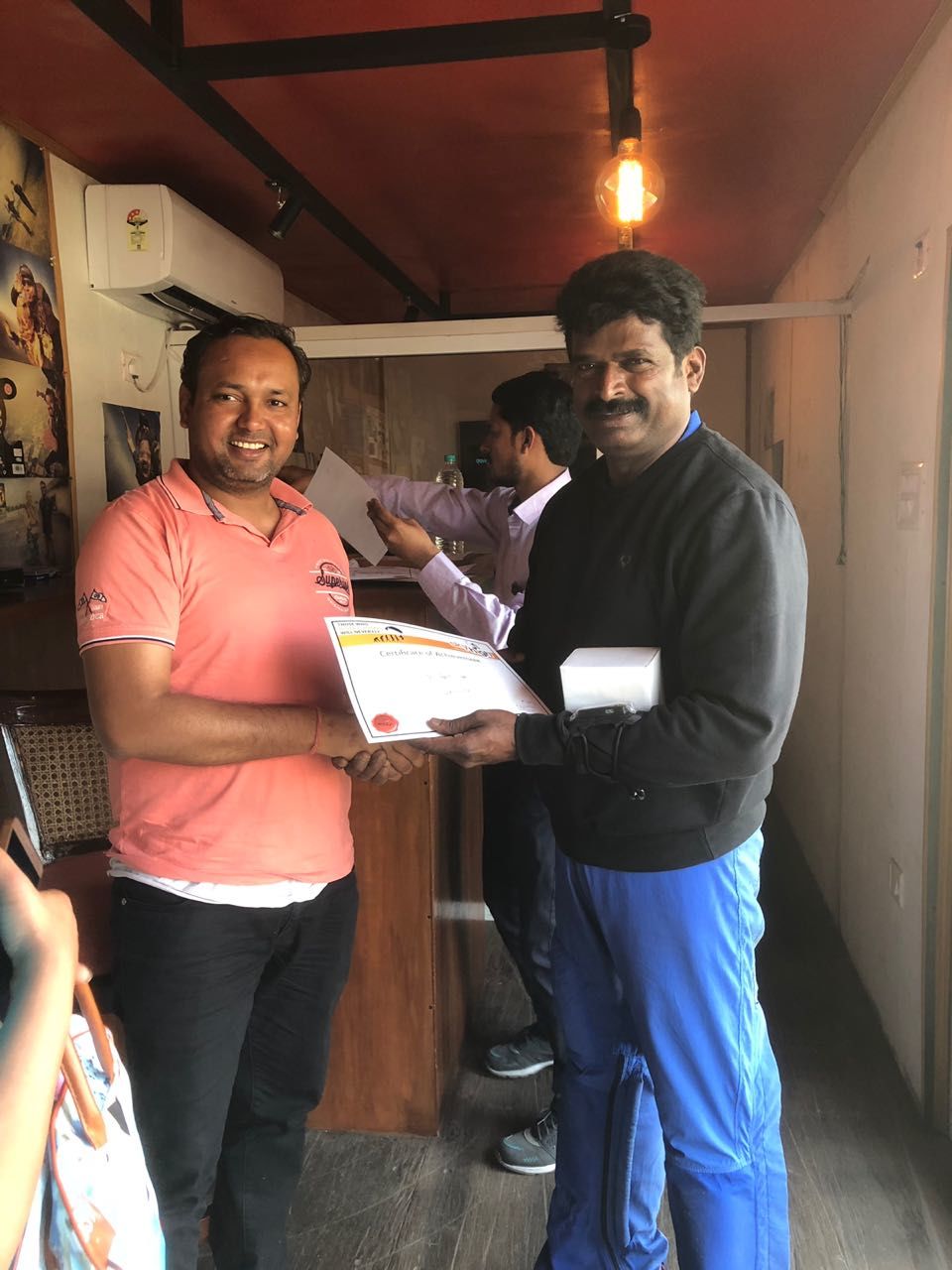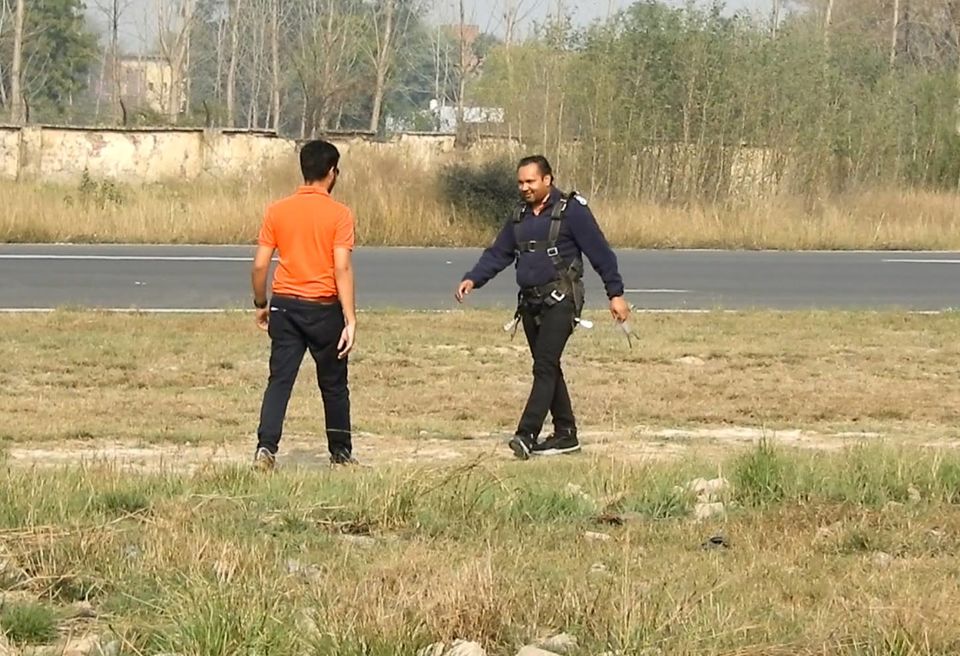 Hell yeah, I would! But the next time, I will go out of India to indulge my inner adventurous child. Even though everything up there was terrific, but I have a feeling that I wasn't able to extract the beauty and exhilaration of the flight to the fullest. I partially blame it on the adventure company for telling me all the basic safety measures but never actually conveying how to completely enjoy your jump. No complaints, though.
My coach – the person who jumped with me – was a very inspirational man. He was 58 years old and did six jumps everyday. I wish I could replicate that sort of prolificity when I hit that age. Sigh.
I urge you to take this leap of faith. I urge you to go skydiving. You will be a certified badass like I am. By the way, I actually did get a certified on having conquered my fears.
Wherever you are, just go to Google and look for a skydiving site near your address. You will not regret the jump. :)