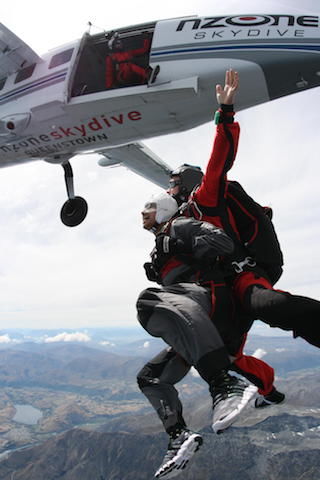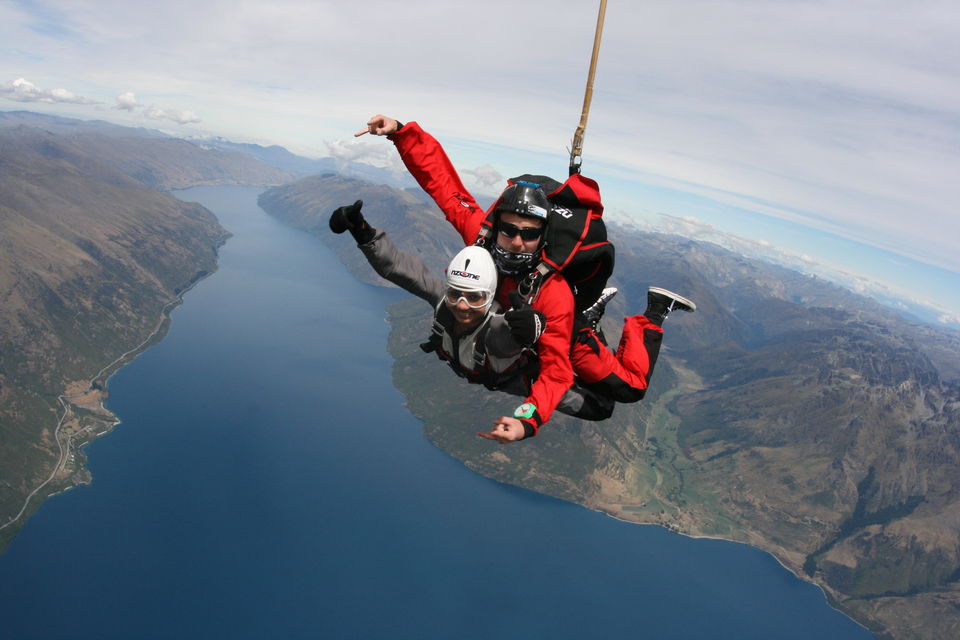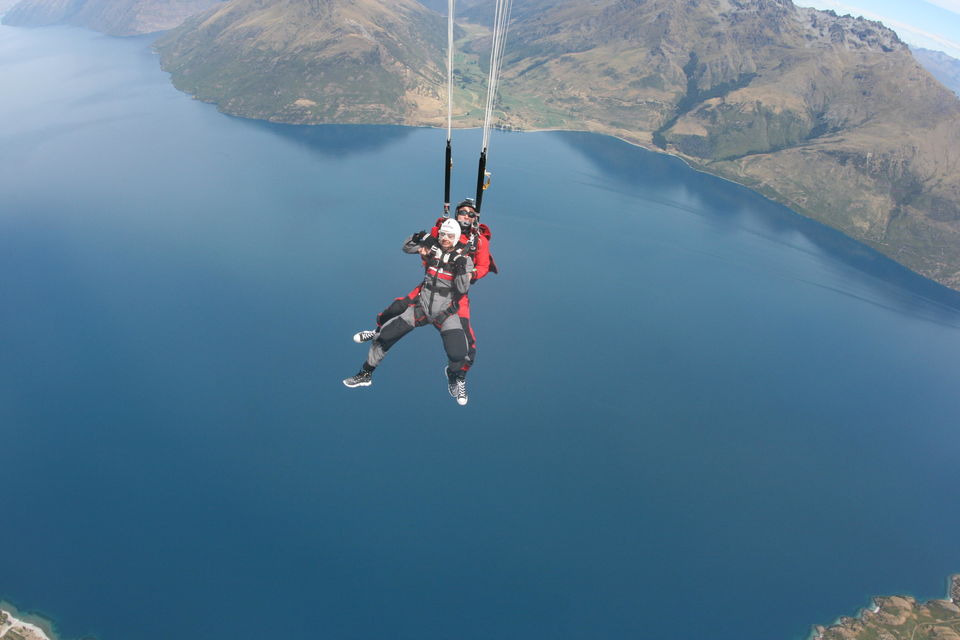 Ever thought of flying like a bird? Openly out in the sky? If you are an adventure junkie and enjoy challenge, then skydiving is for you!
I will not say that sky diving has been my ultimate dream since I was kid. However, I had been toying with the idea of going skydiving for quite sometime. So when I got an opportunity to do it in New Zealand, there was no chance of letting it go!
I think guys in Zindagi na Milegi Dobara were responsible for pushing me to do skydive! Unlike Zindagi na Milegi Dobara, for this act, my life wouldn't be in my hands because I did tandem skydive and I am glad about it.
New Zealand apart from its beauty, is also well known for its adventurous sport, prime being skydiving. In tandem skydive, certified skydiver is attached to you by a harness and you jump off the airplane together and pilot a single canopy to the ground.
My skydive story:
Pre-jump vibes:
To start with, skydiving centres will make you sign on loads of pages. Do not worry about it! Aren't we use to signing lot of papers anyway? specially those insurance documents!
I reached Nzone skydive centre. I was strapped into my grey and black jumpsuit and given quick briefing by my jump master.
We chatted a bit and he escorted me to a little air plane and we started rising above NZ! My anxiety level started building up. My jumper asked me if I am feeling scared and I told him "C'Mon I am not going to die! You gonna save me"!! We both had a hearty laugh and he patted my back reassuringly.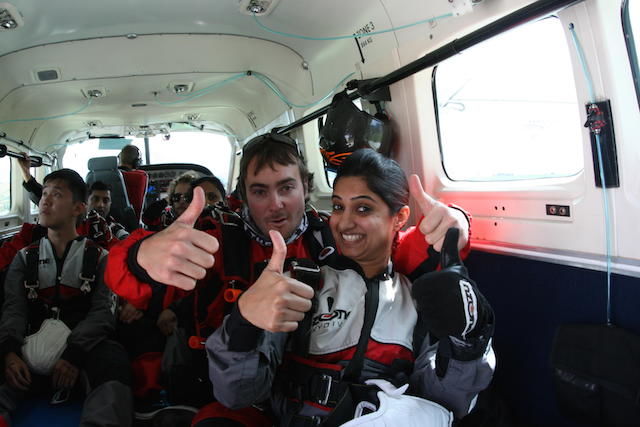 Time to Jump
Before I realised, it was time to jump! My Instructor nudged me towards the door. We were at 12000 feet.
I was free falling. How does it feel? You hit the clouds, feel the breeze, feel the peace and experience the beauty!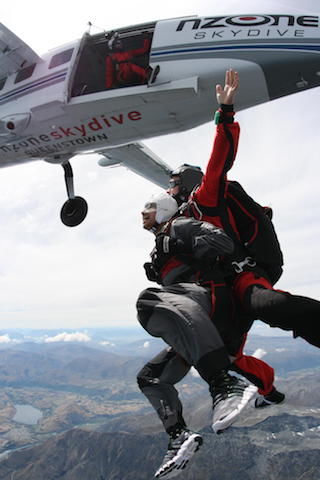 After free fall of about 45 seconds, our parachute opened up. By now, my jumper may have felt that I may be a dare devil. He asked me if I wanted to control the parachute for a while. I happily agreed!
We spent some time gliding over Queenstown and enjoying the scenic beauty of New Zealand! We thereafter started lowering towards the ground. The moment I hit the ground, I felt euphoric!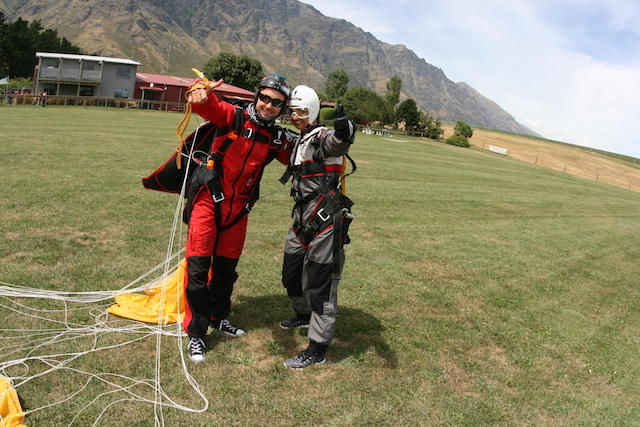 So why would anyone sane want to jump off the airplane? Well, I think there few good reasons to do it:
1. It ignites your thrill seeking:
It starts as soon as you board the plane. The pressure builts up when you are in the middle of the air when all instructors start wishing luck to each other, instructor starts tutoring you about few do's and dont's of jumping off the plane, people start taking pictures. You soon realize that the only exit for you from the plane is to jump off!
Once you skydive, you realise that your fears are attainable and it will soon become your past. The first thing that came to my mind after my skydive was, what next? Bungee jumping? Running with the bulls? You bet!
2. Huge Adrenaline rush:
Skydiving creates huge adrenaline rush. When you jump off the airplane, you are not going to think about anything except about that moment you are in.
When you exit the plane you will free fall at the speed upto 200 km/h. You will be buzzling for days!
Regardless what height you jump from, your parachute is pulled at 5000 feet giving you a gentle float for about few minutes before you start sailing down on earth.
Do you remember that moment of adrenaline rush in Zindagi Na Milegi Dobara when Hrithik Roshan, Farhan Akhtar and Abhay Deol screamed out excitement during skydive? I am convinced that they weren't faking it!!
3. Enjoy the view:
What really makes skydive experience is the view. There's nothing like feeling some fresh air or flying pass some nice puffy clouds. You enjoy unrivalled and uninterrupted beauty of the place and sensation of a free fall.
4. It is not as dangerous as it sounds:
It may not be as dangerous as it sounds. Ofcourse, there are some inherent dangers attached to this activity but if you follow safety measures, everything should set it right. Do your homework well before taking a leap. Make sure you are skydiving with a reputed company and you are good to go.
5. You make a new best friend for 30 minutes of your life:
You will be surprised with the bond that you will share with that guy whom you are attached who is pulling your parachute! Well, he is your best friend for next 30 minutes of your life.
6. What's the last thing?
It's fun! You will get a free scream therapy with every sky dive! The only way to appreciate this is to experience it. So go ahead and do it!
Some of the best places for Skydive around the world:
1. New Zealand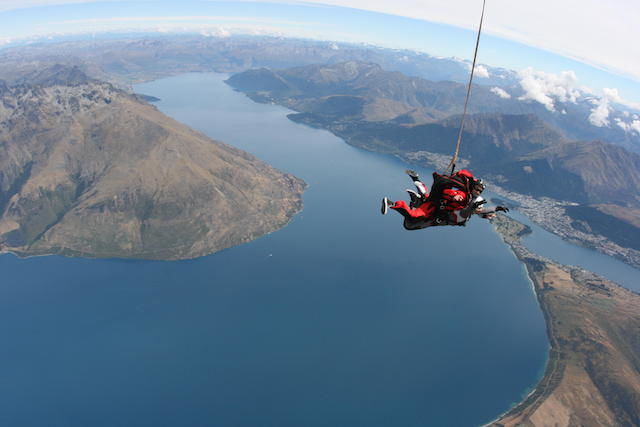 2. Switzerland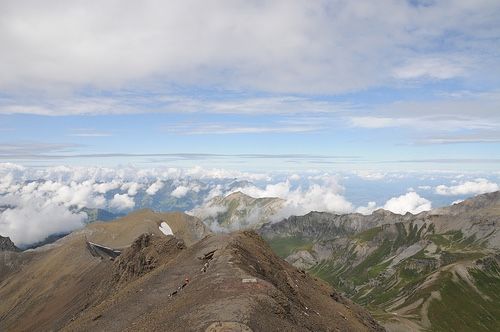 Image credit : "Tahir" Flickr.
https://creativecommons.org/licenses/by-nc-nd/2.0/
3. Dubai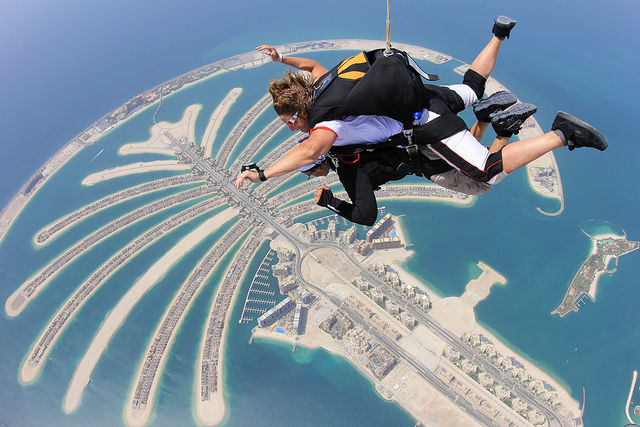 Image Credit: Flickr
https://www.flickr.com/photos/23313688@N05/5759455664/in/dateposted/
4. Australia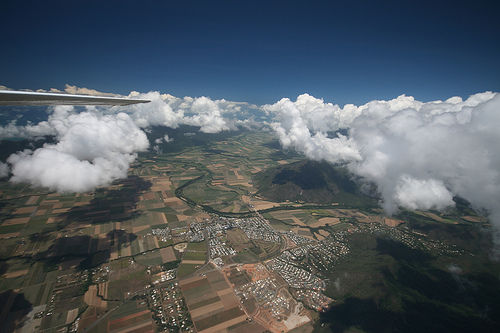 Great Barrier Reef
Image Credit: "Laura Byrne" Flickr
https://www.flickr.com/photos/126206115@N07/
5. Hawaii (United States of America)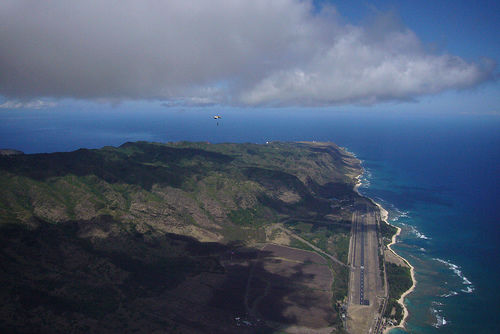 Image credit: "Show Takahashi" Flickr
https://www.flickr.com/photos/takabashi/1768164201/sizes/l
There are also various other spots in America for skydive like Florida, Chicago, Arizona, Las Vegas, California and Washington.
6. Spain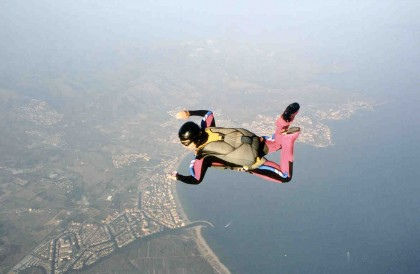 Image credit: "Josephine Dorado" Flickr
https://www.flickr.com/photos/funksoup/66512732/sizes/m/
7. Mauritius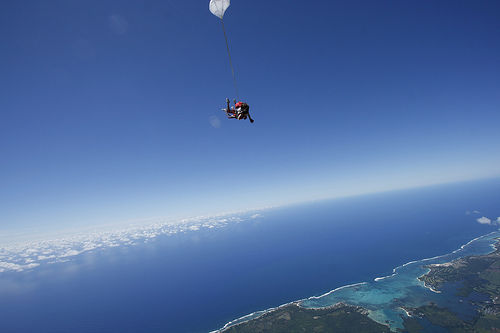 Image credit: Skydive Austral Mauritius, Flickr
https://www.flickr.com/photos/skydive-mauritius/6525024211/sizes/m/
8. South Africa: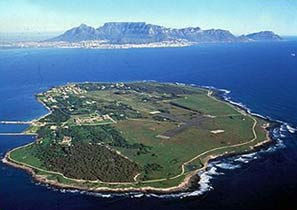 Cape town
Image credit: "drive south africa" Flickr
https://www.flickr.com/photos/drivesouthafrica/1917990320/sizes/m/
9. Everest, Nepal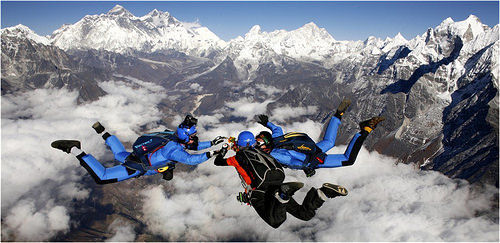 Image credit: "Natraj trekking" Flickr
https://www.flickr.com/photos/natrajtrekking/16146376409/sizes/l
I hope that this story encourages someone to embrace the fear and move through the other side. Believe me, the other side is spectacularly good!!