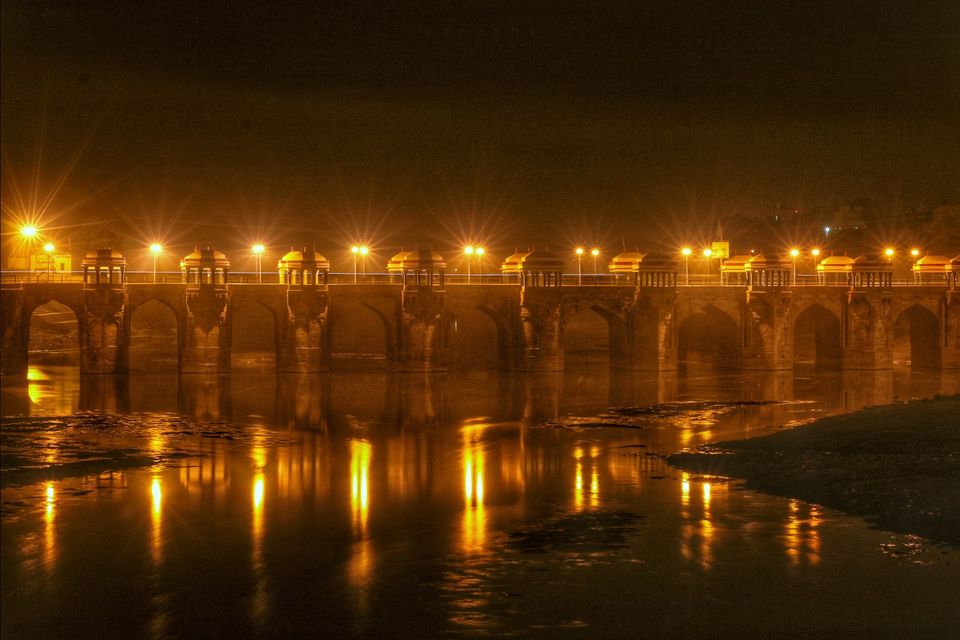 Amongst so many tourist spots in Jaunpur, eg. Sheetla Choukiya, Temple of Maihar Devi, Atala Masjid, Trilochan Mahadev Temple, Sadar Imambara, Temple of Sheetla Devi, Tomb of Nawab Ghazi Khan, Lal Darwaza Masjid, one that really looks apart is The Shahi Bridge.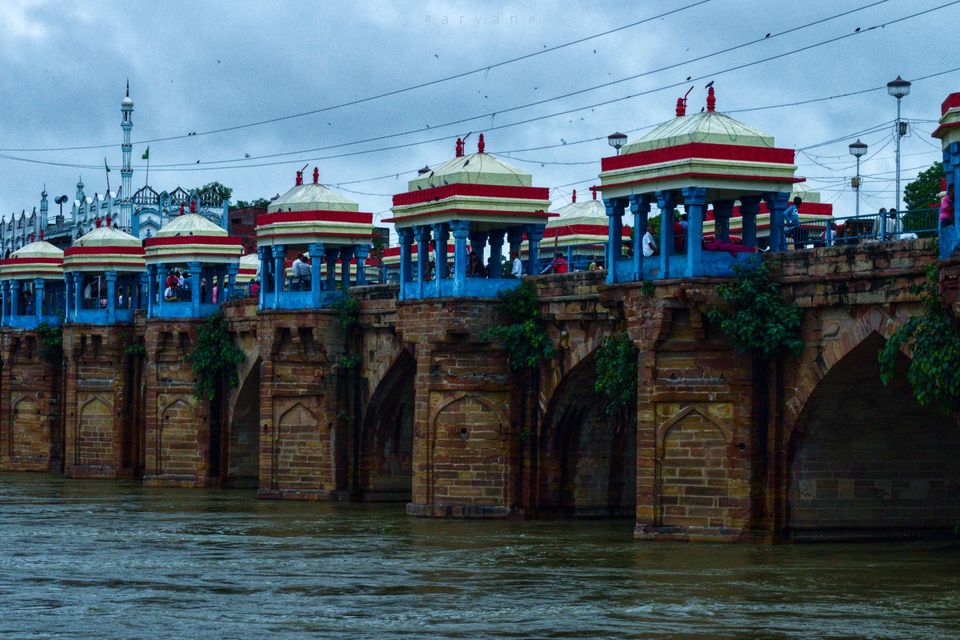 The Bridge is built across the Gomti river. Comprises ten arched openings that are supported on huge and massive piers.There is an additional extension of five arches that were built so as to cover the diverted flow... For providing points on the bridge so that people can stop and gaze at the flowing river below, Chhatris (kiosks) were also built late. These chhatris project beyond the bridge and are given support below by brackets that transfer the weight to the piers.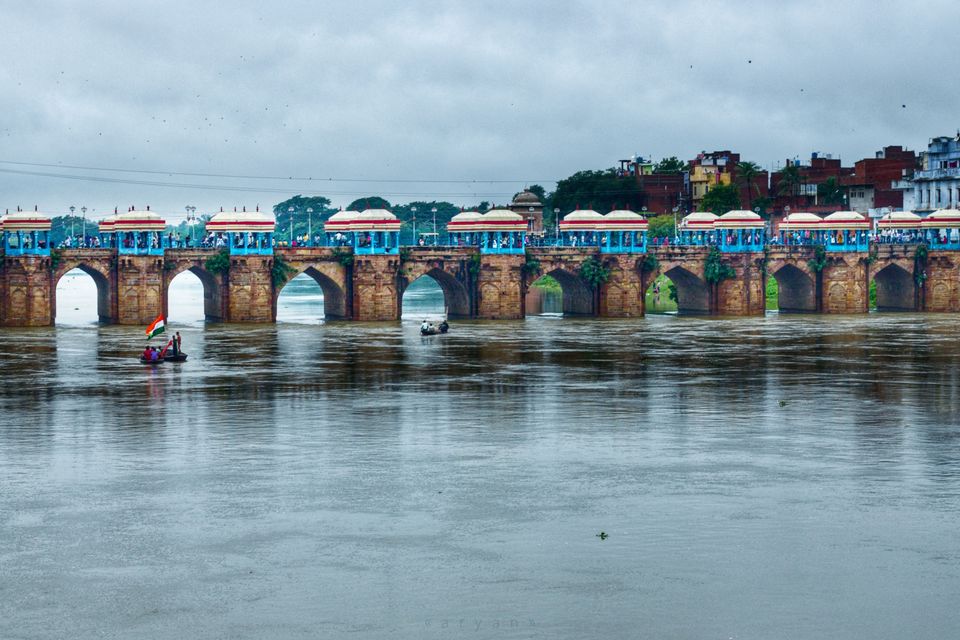 The bridge was badly damaged by earthquake in the year 1934, when seven of its fifteen arches were badly damaged. These have been rebuilt and the whole bridge has been effectively conserved. Although a public road runs over it, it is maintained as an ancient monument. The Bridge is on the Protection & Conservation list of Directorate of Archaeology, (U.P.) since 1978.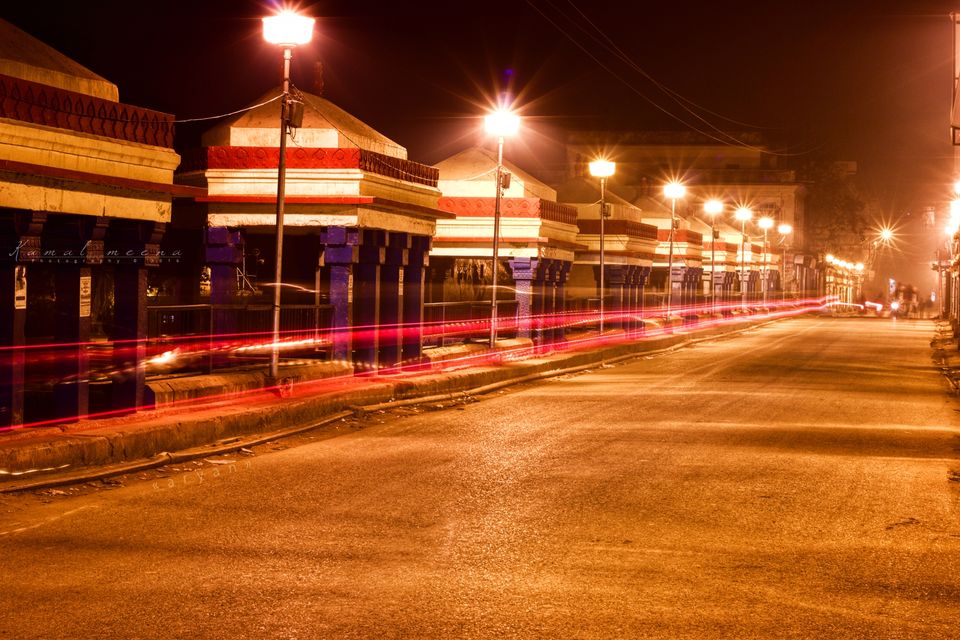 This bridge is still used today as a normal bridge and generally recognised as Jaunpur's most significant Mughal structure. In the words of General Cunningham, This bridge is one of the most picturesque in India. Its scenic beauty can best be left to imagination when the bridge often submerged during the monsoon and boats passed over it (Look at above picture again).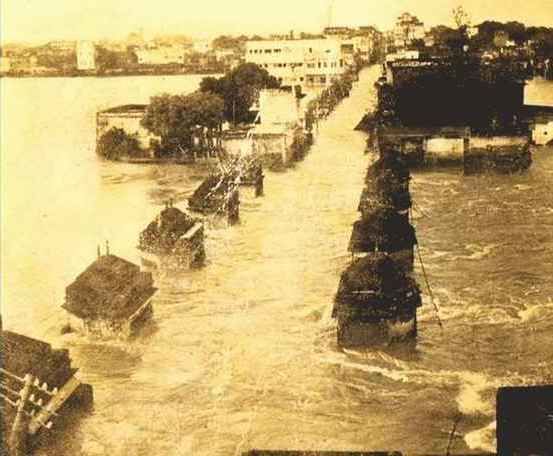 The structure of Shahi Bridge is still intact with all of its solidity. Although Jaunpur is also facing ignorance of development authorities (like other part of eastern Uttar Pradesh), it surely worths a Visit along with other fine monuments of Jaunpur.