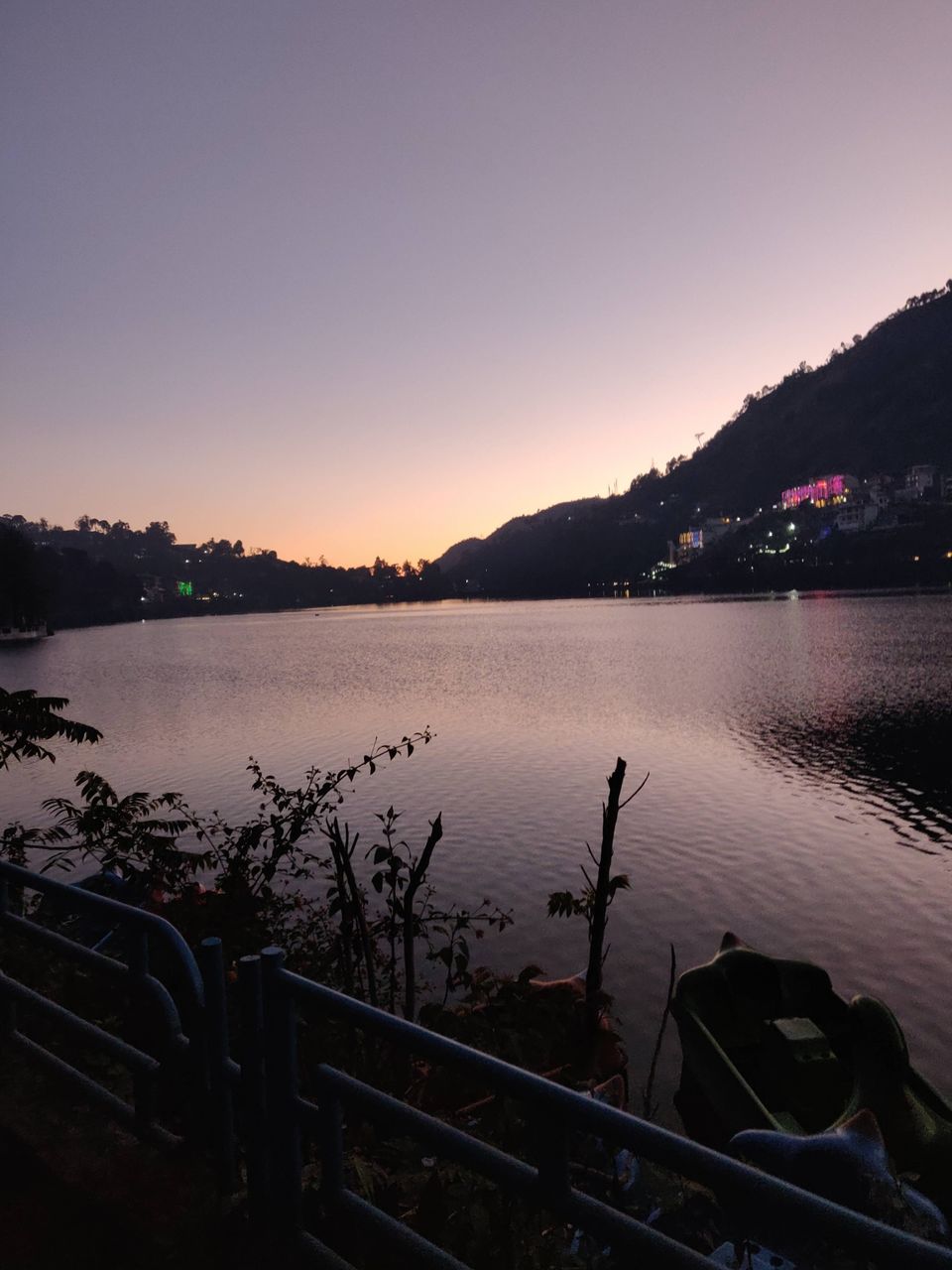 So this was a sudden planned trip to bhimtal, our initial plan was to stay at Nainital but me along with two of my friends decided that bhimtal being an offbeat place, would be worth our time. (It indeed was).
So we took a bus from Kashmere gate, New Delhi to Nainital. The route was comfortable, with us stopping once at a Vaishno Dhabha, though it was average, we preferred to just have tea.
The Dhabha had a little place where there were rabbits, we managed to get a glimpse of those cute lil creatures.
Okay so, we sat on the bus, and the fell asleep the very next moment. And when we woke up, we were at Kathgodam, From where a mini bus would take us to Nainital.
At around 7 we reached Nainital, and were enjoying the sunrise while waiting for the local transport to take us to Bhimtal. (Ours was a very budget friendly trip)
Not gonna lie, the bus ride to Bhimtal was very bumpy, probably because the bus not being in such a great condition.
We reached bhimtal, and were mesmerized by the beauty of the place.
Then we checked in to our hotel, Anuraag ji gave us the best room which un-arguably had the best view in Bhimtal.
As we were tired from all the travelling, we decided to just rest in our room, and relaxed for the day. We did go out to see the sunset though, it WAS BEYOND WORDS. The night time view from our hotel was amazing, cold wind blowing, light getting reflection from the lake. It was indeed very very special.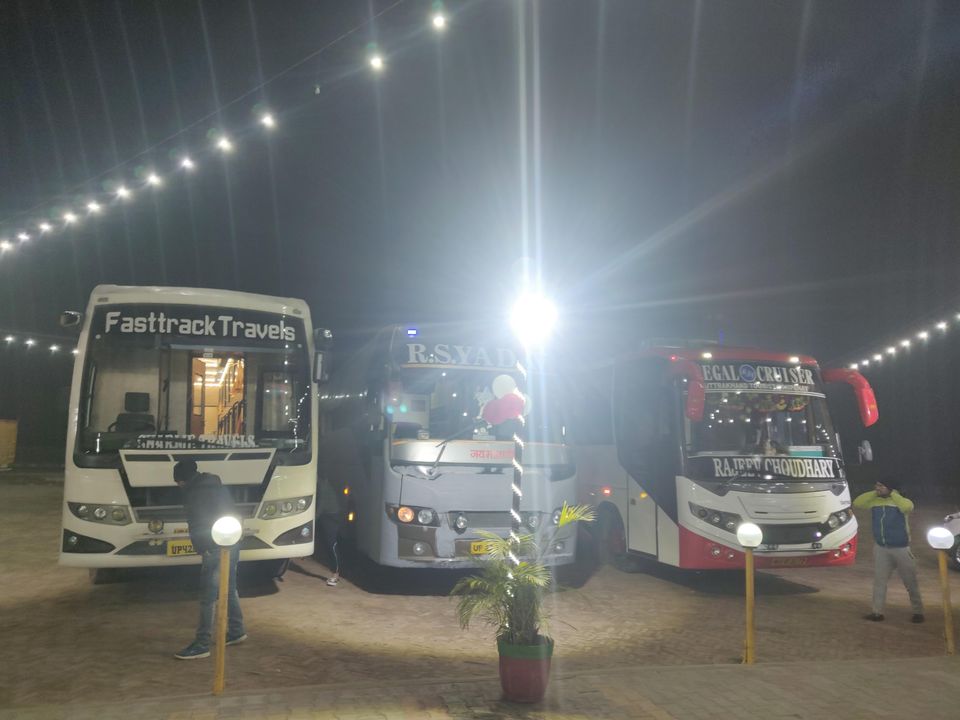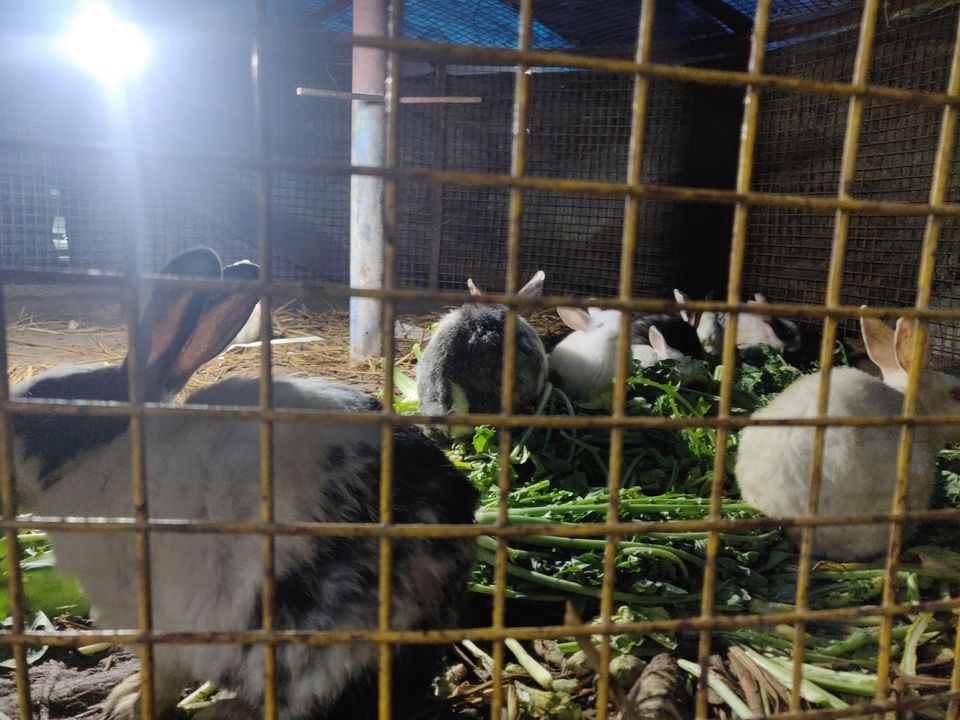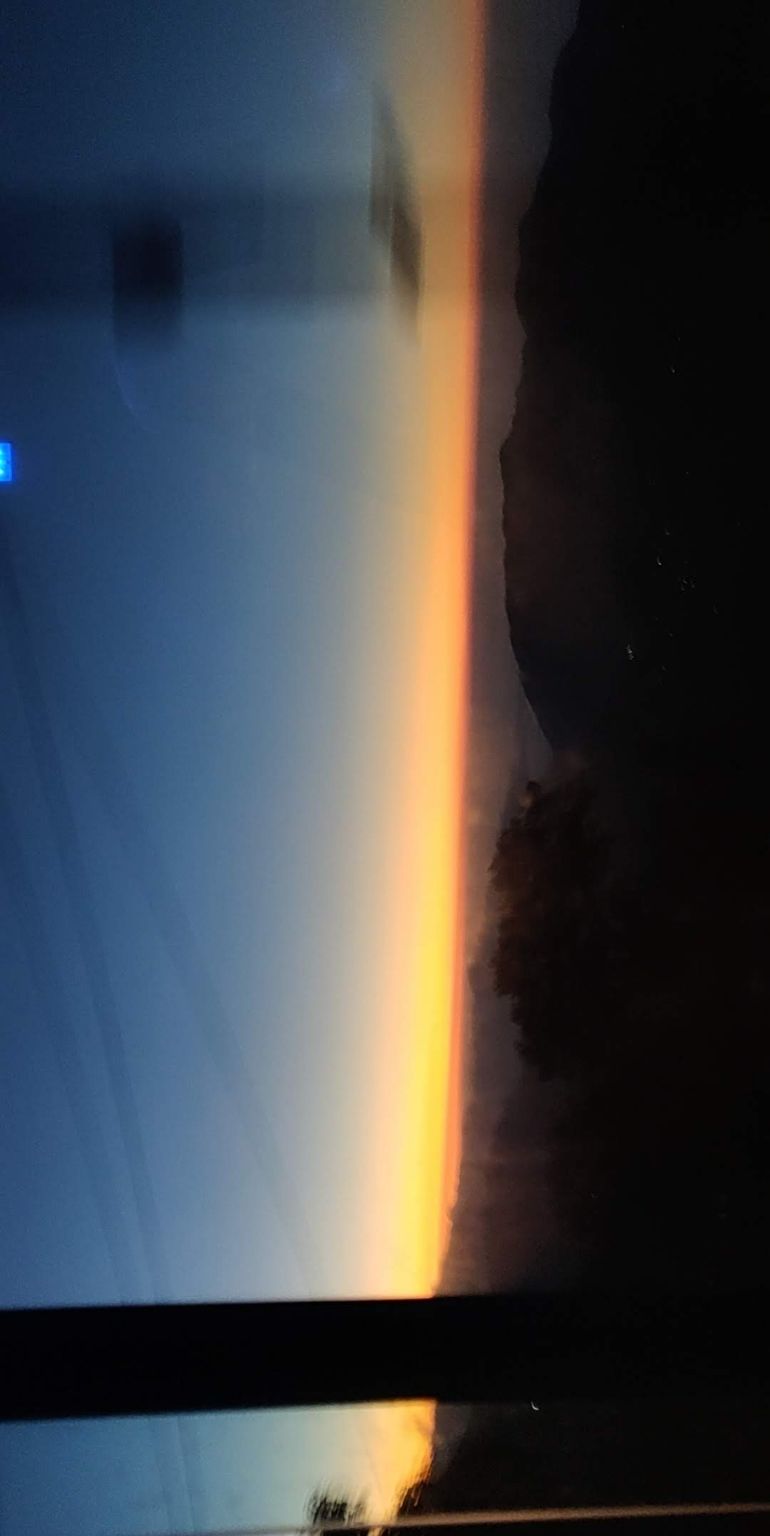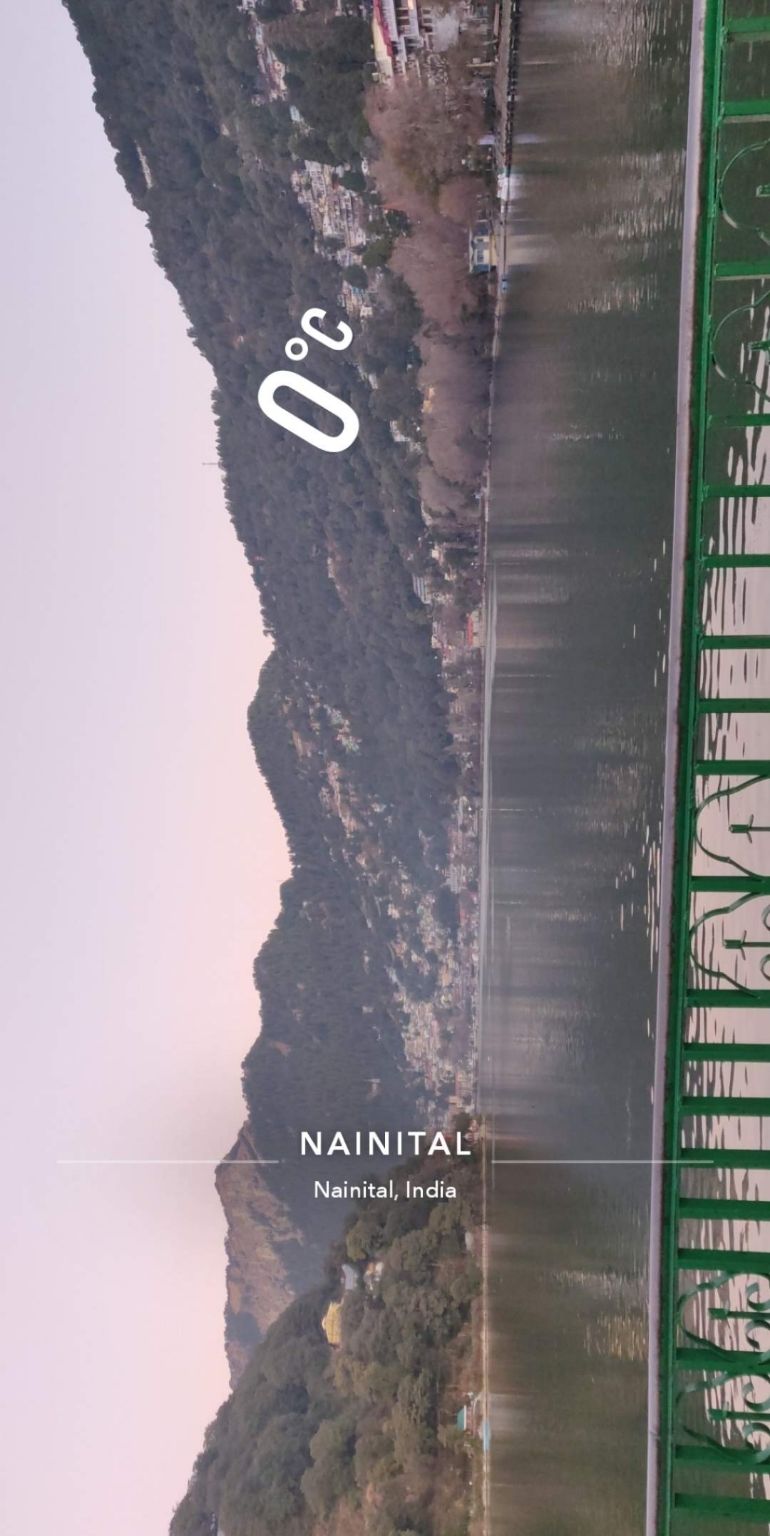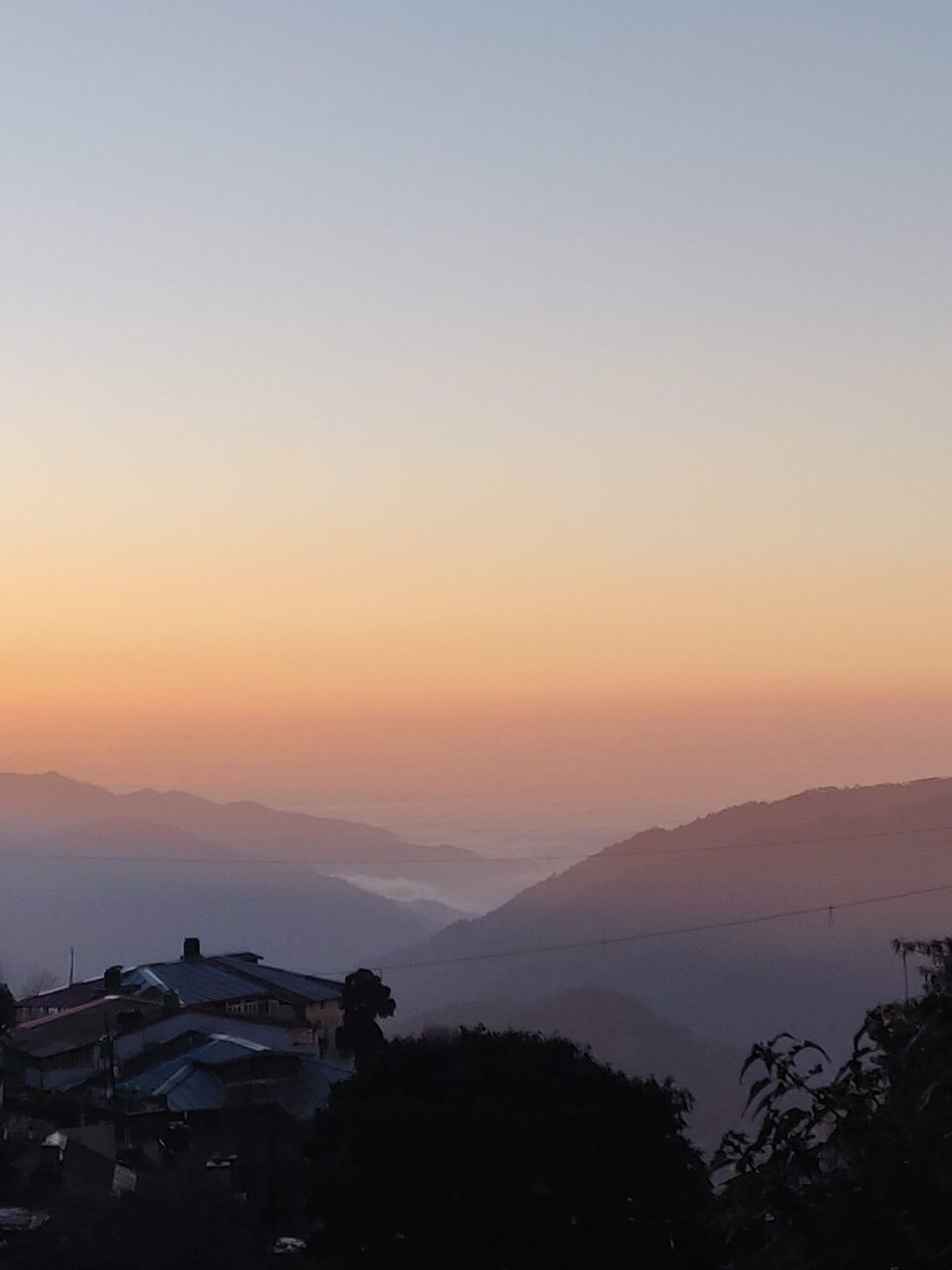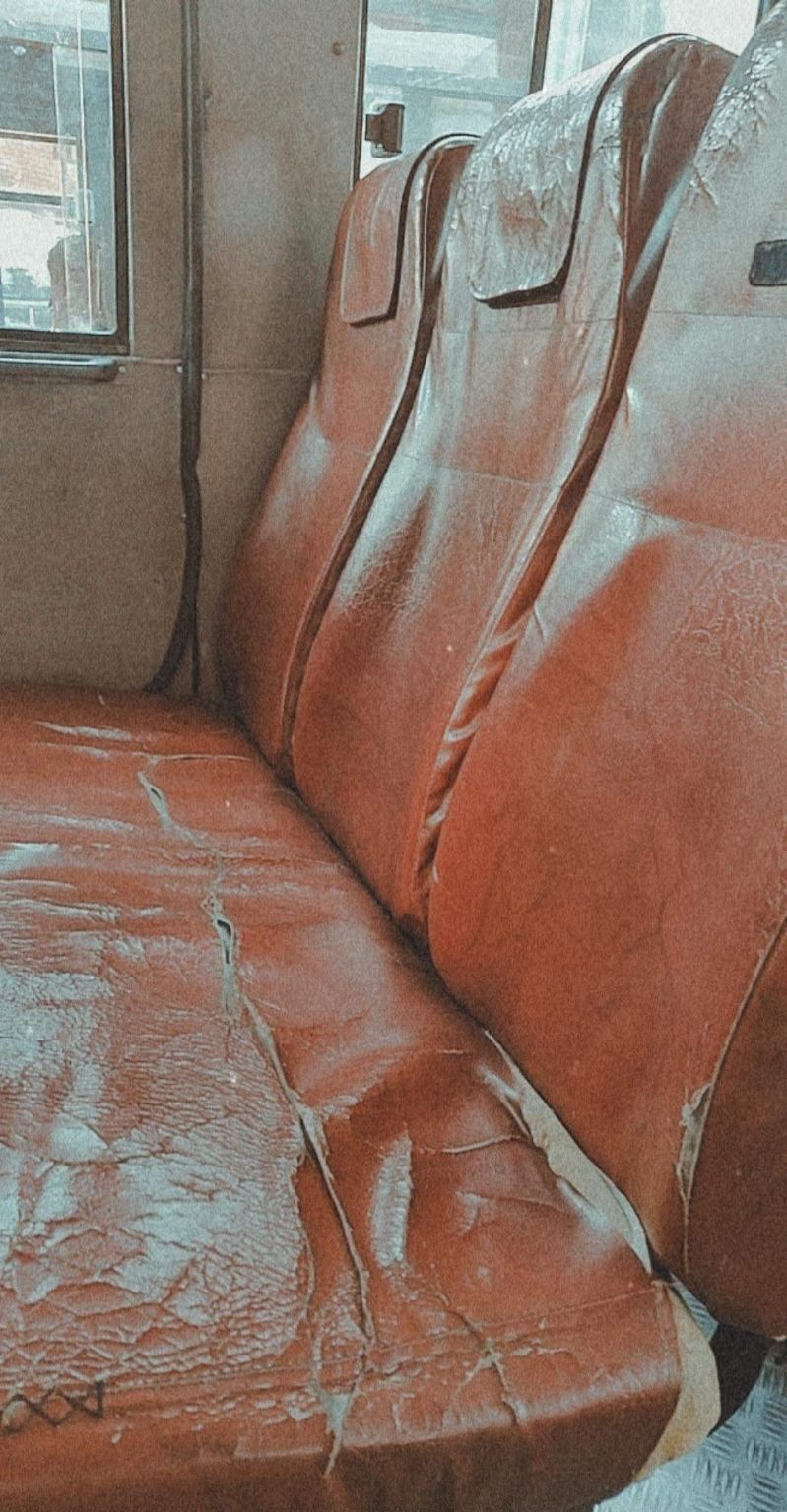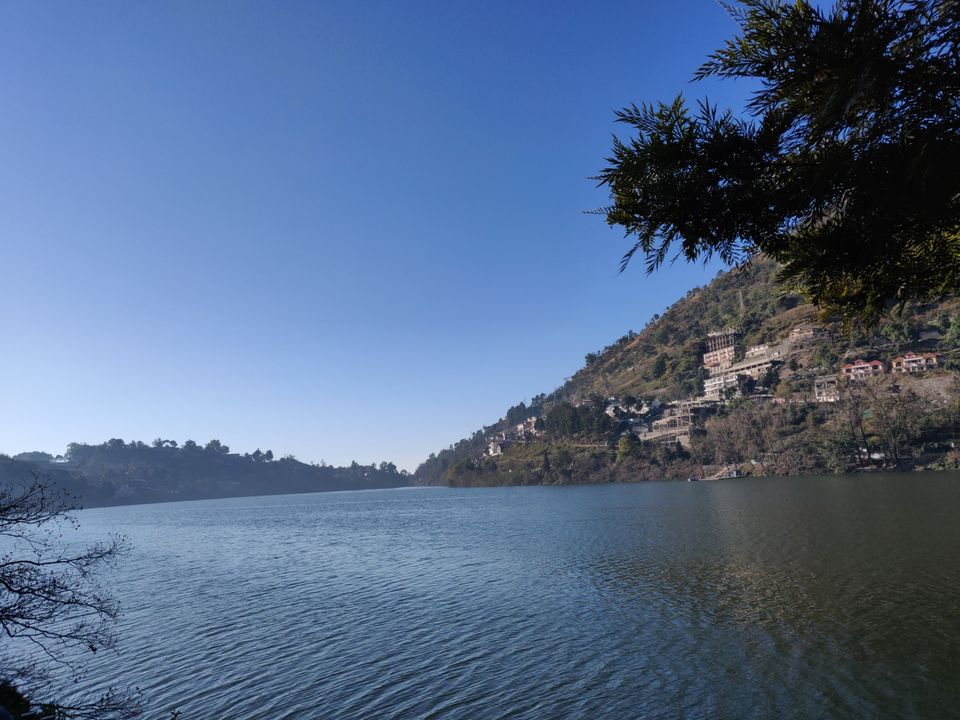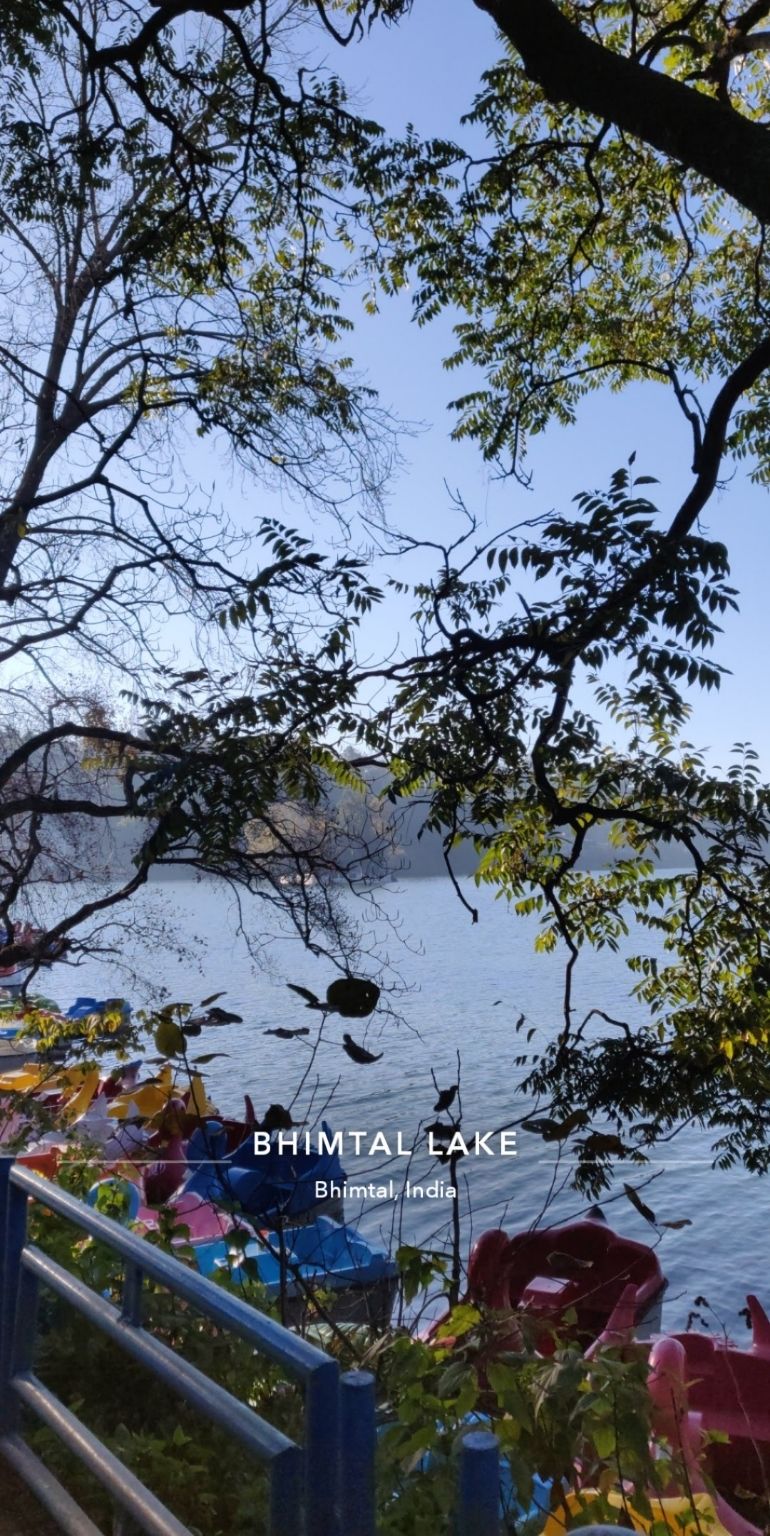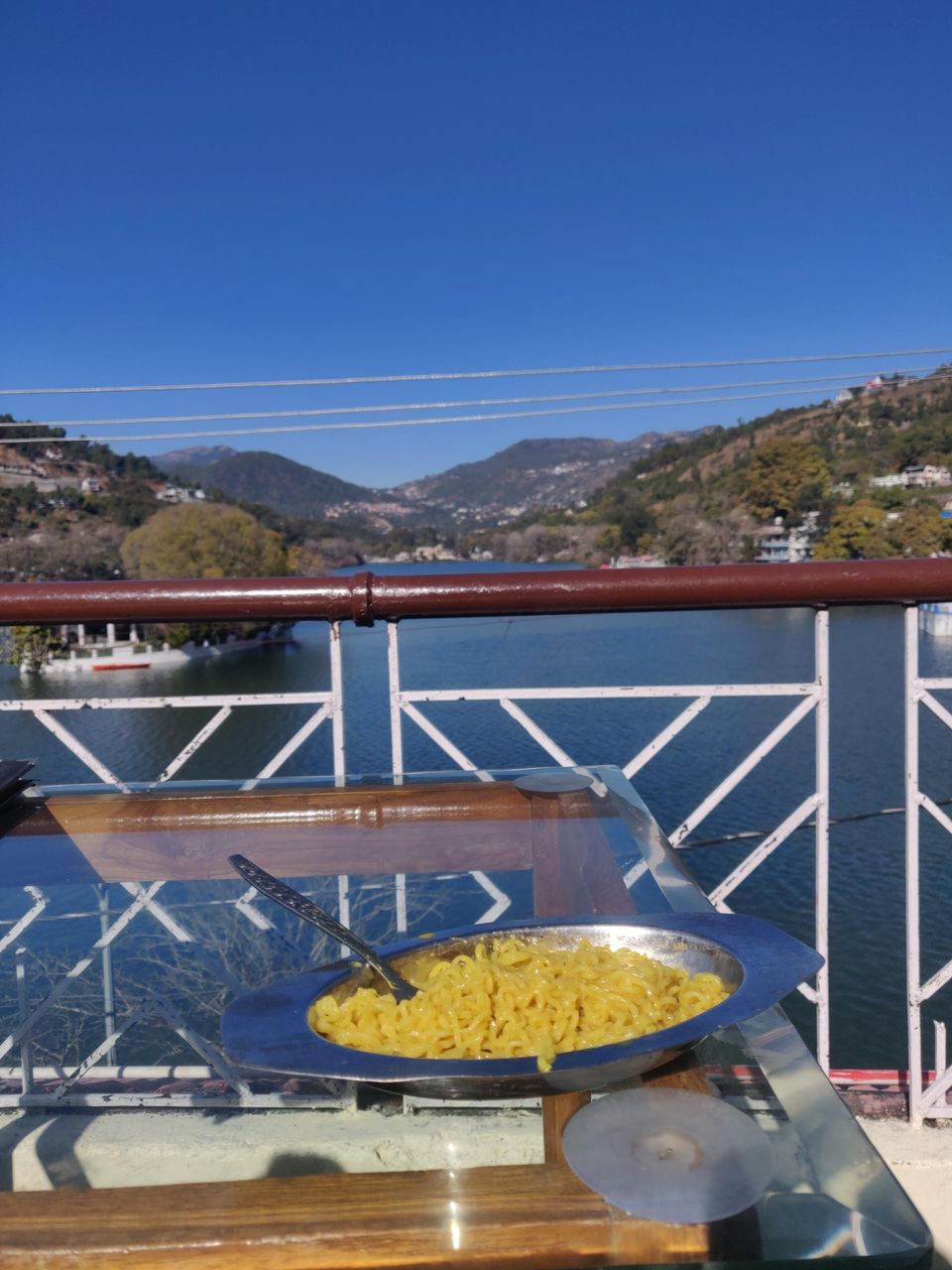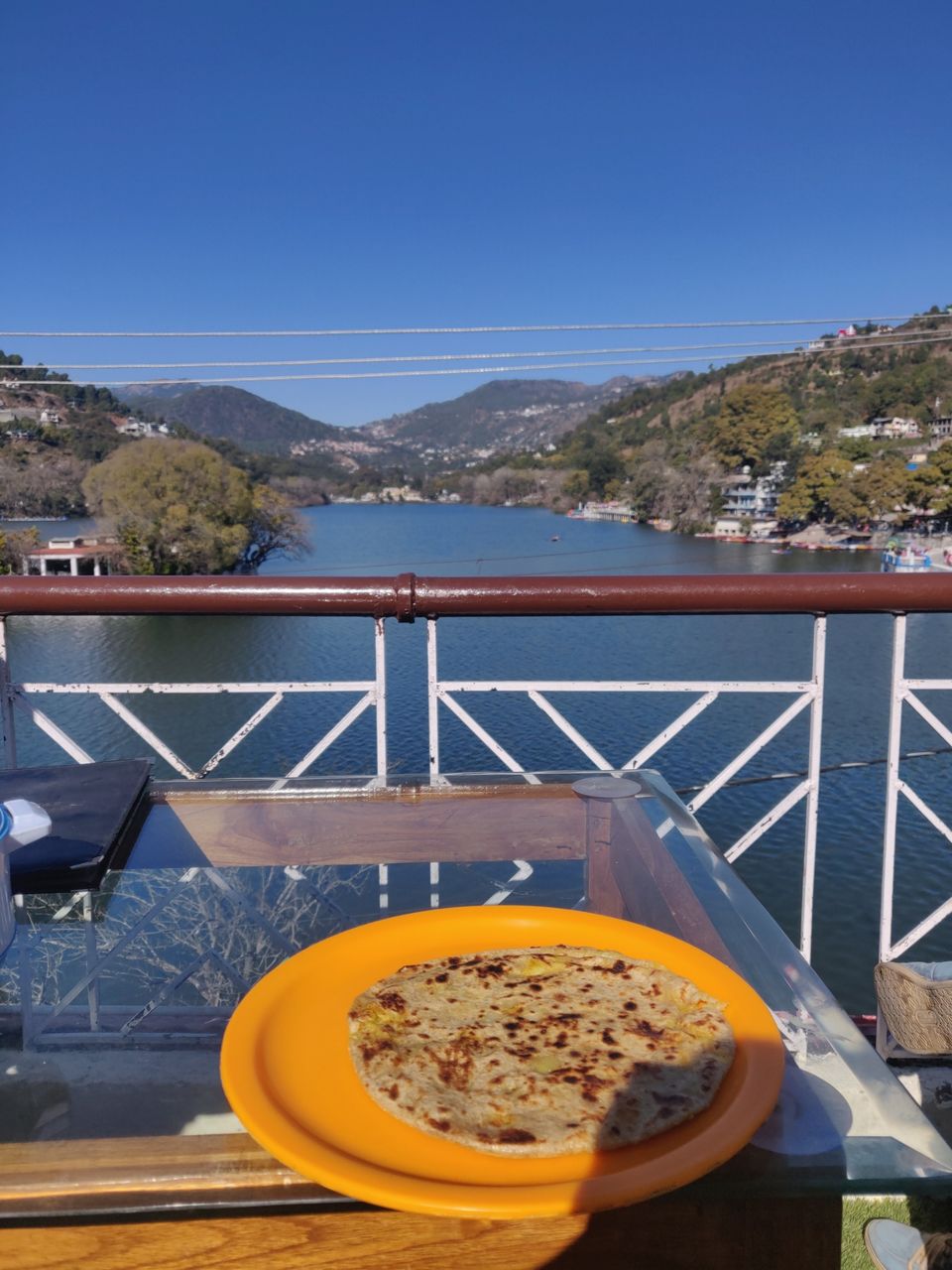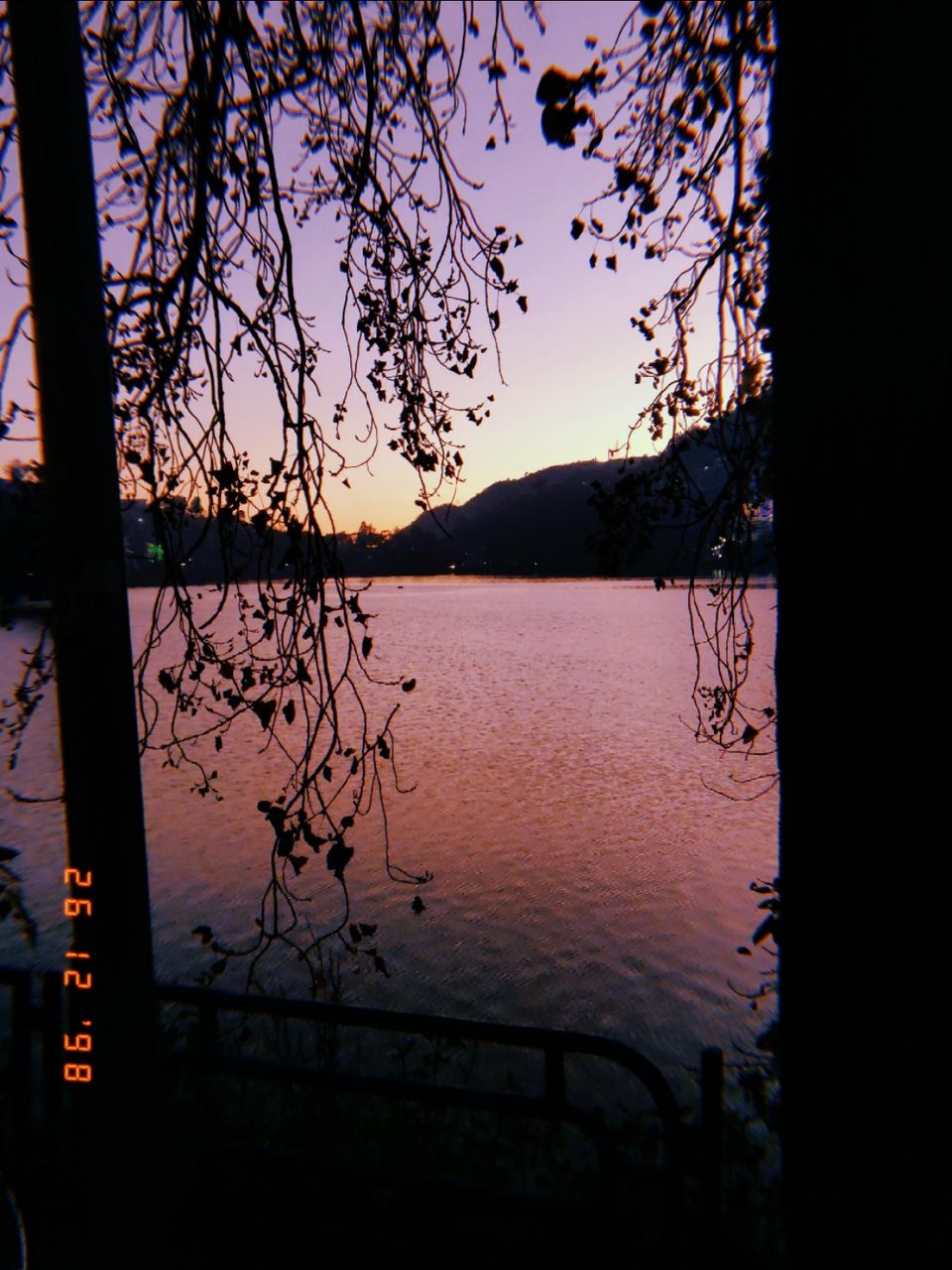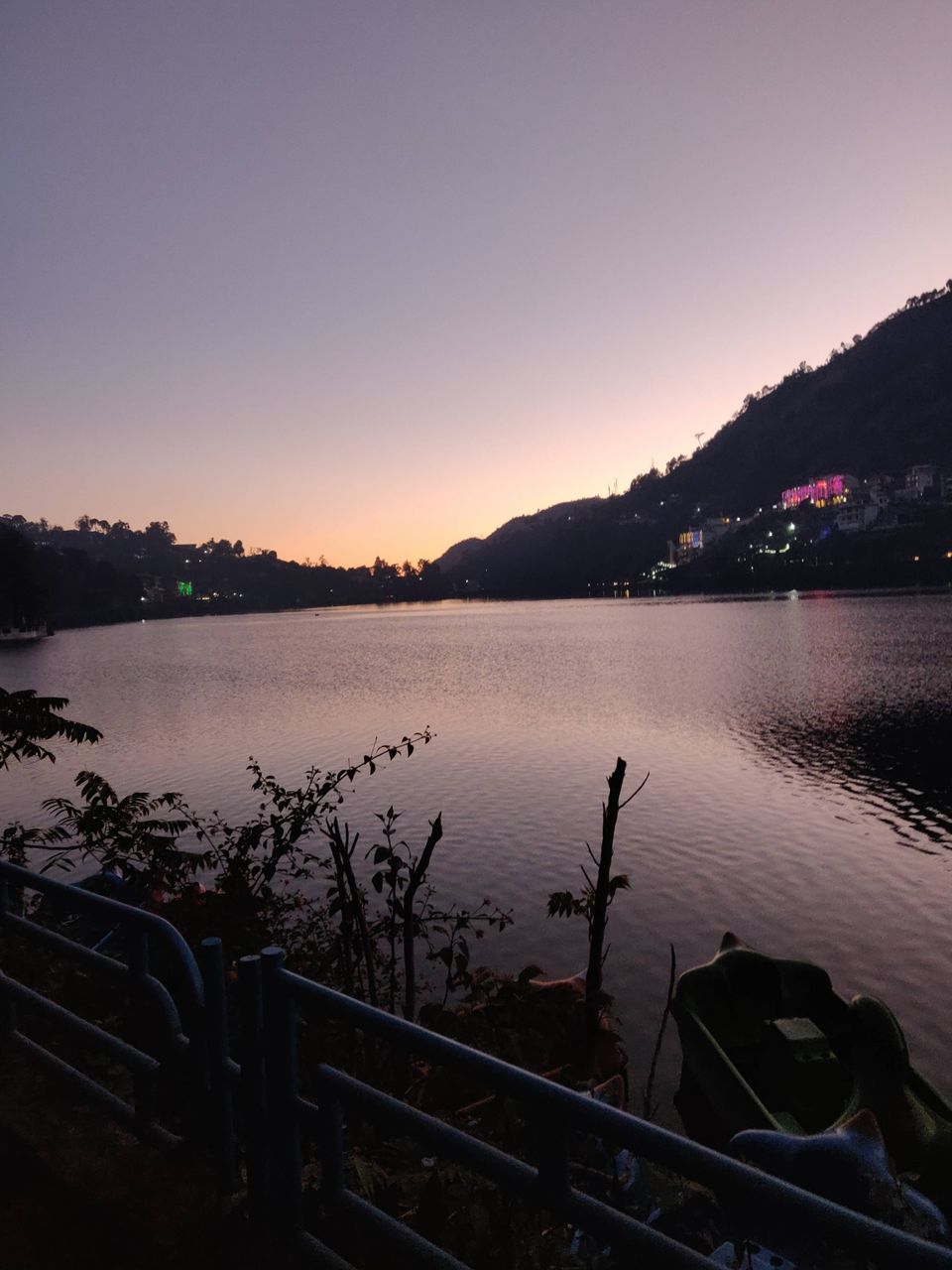 After getting a good night's sleep, we were ready to explore this beautiful place. We decided to spend the day by exploring the hill station near Bhimtal, MUKTESHWAR, as the locals said it had recently snowed there. After getting a bargain with the taxi driver for the to and fro, we were on the way.
We stopped at the holy place of Chitai Golu Devta temple, it was indeed a must visit, full of positivity kind of place.
Then, on the way we were treated by the beauty of Uttarakhand.
After reaching Mukteshwar, we were lucky to reach just in time for sunset.
Sunset there was actually one of the best parts of the trip. We also helped ourselves there with MALTA JUICE, which was a speciality of that place, if you ever happen to go to Mukteshwar. DO try it. It's amazing. After the sunrise we were on our way back to Bhimtal.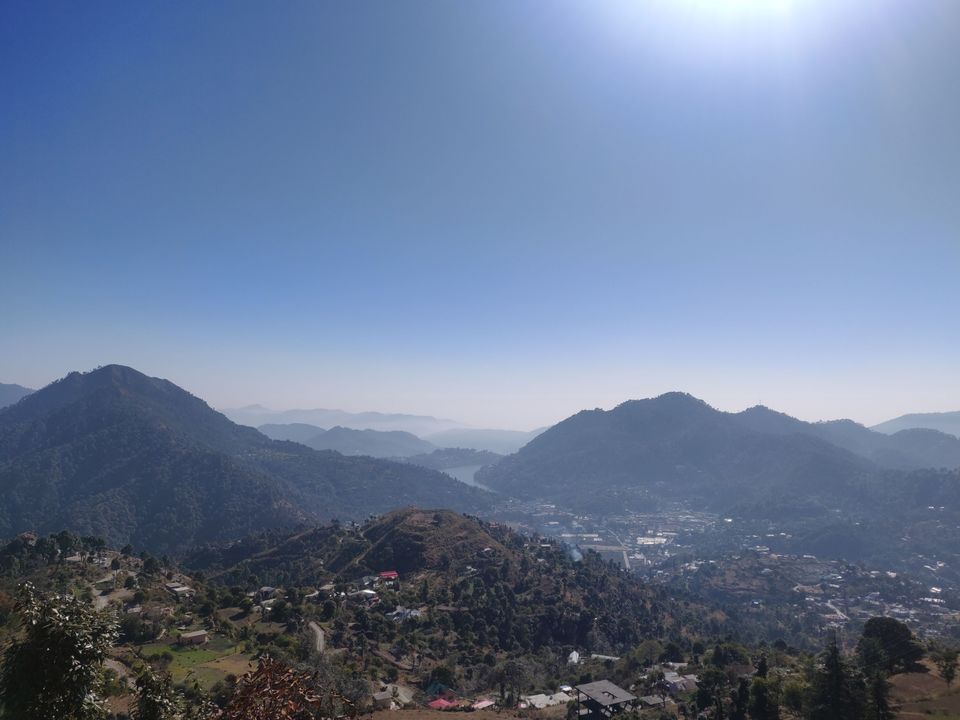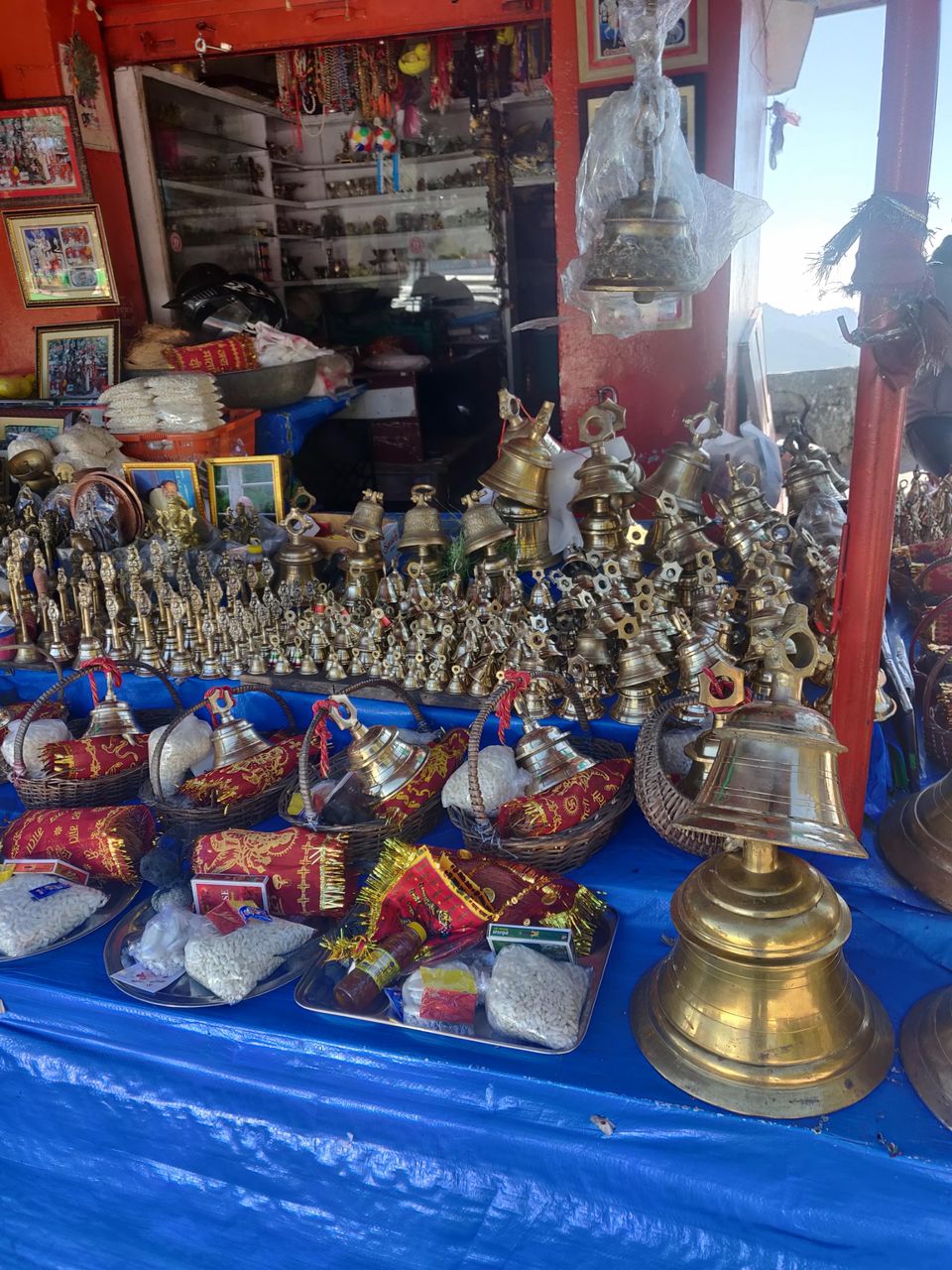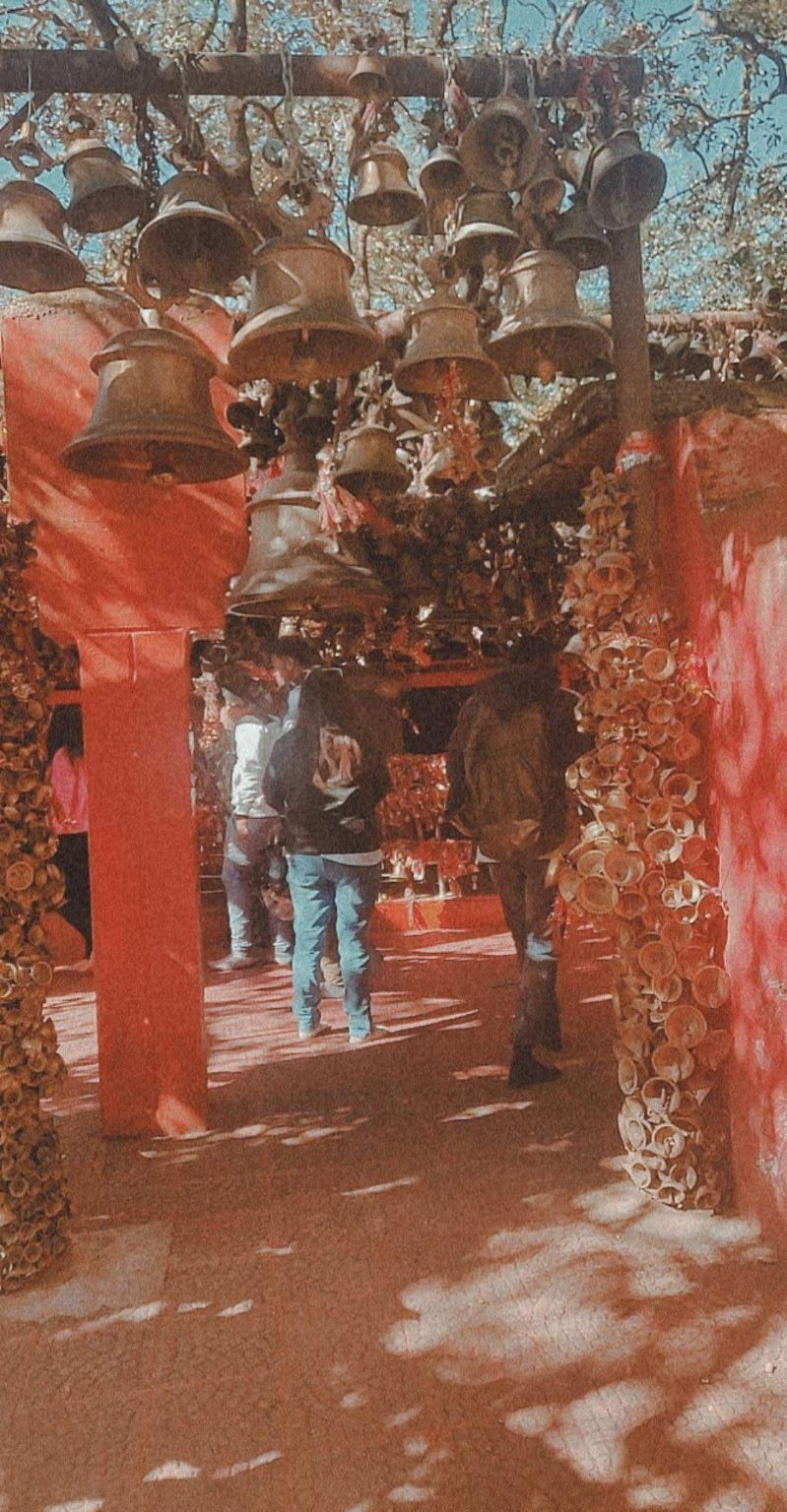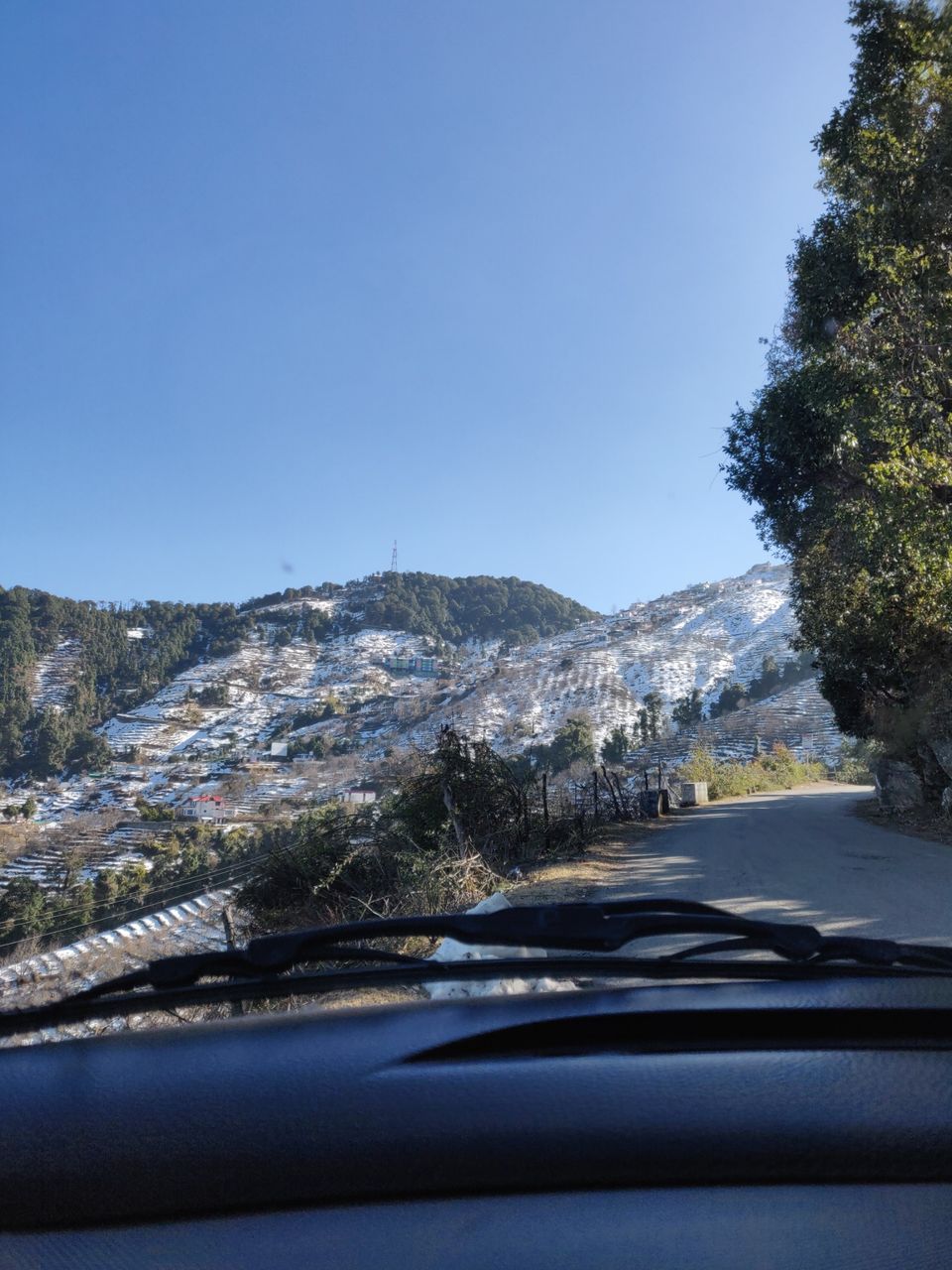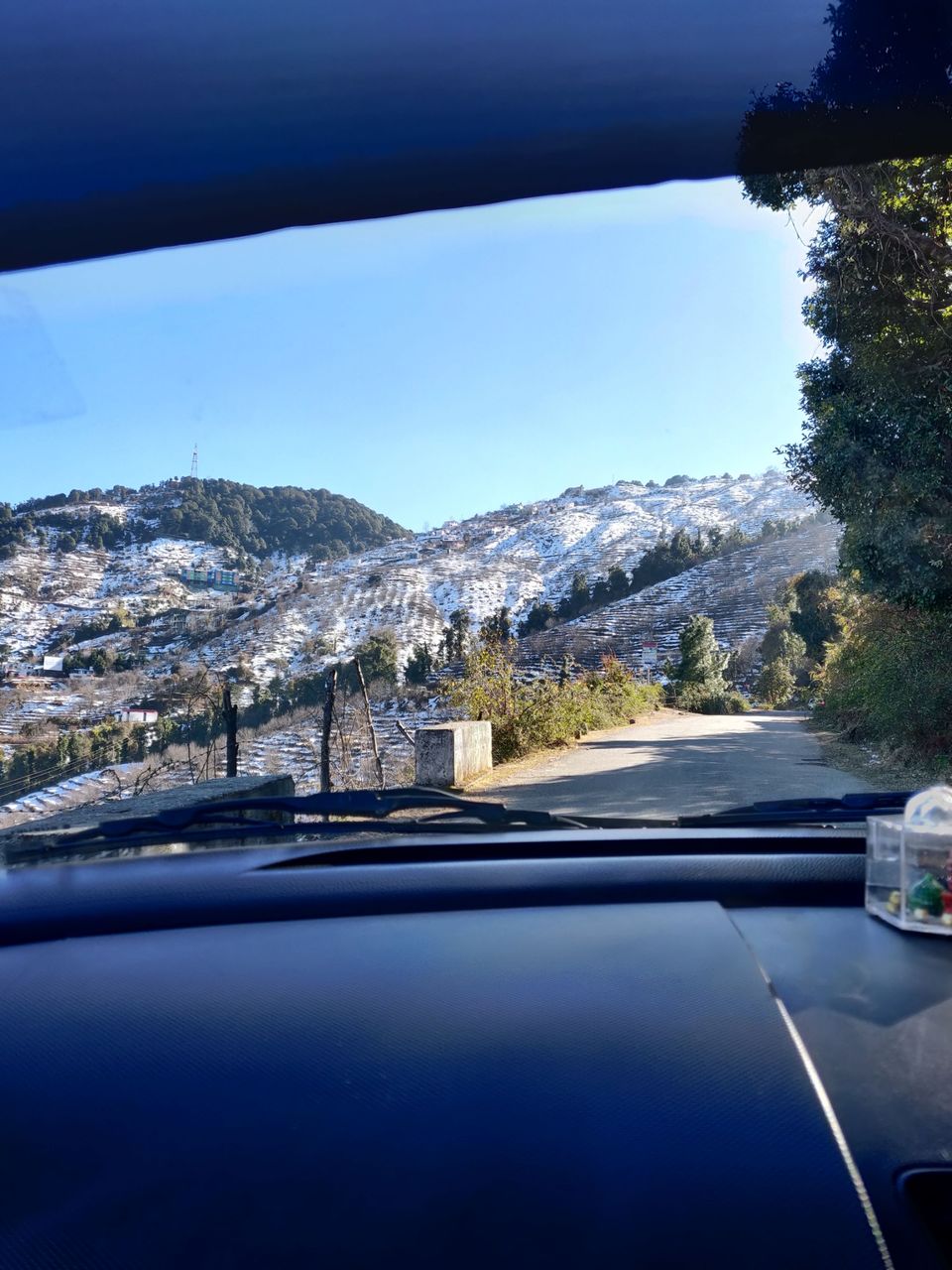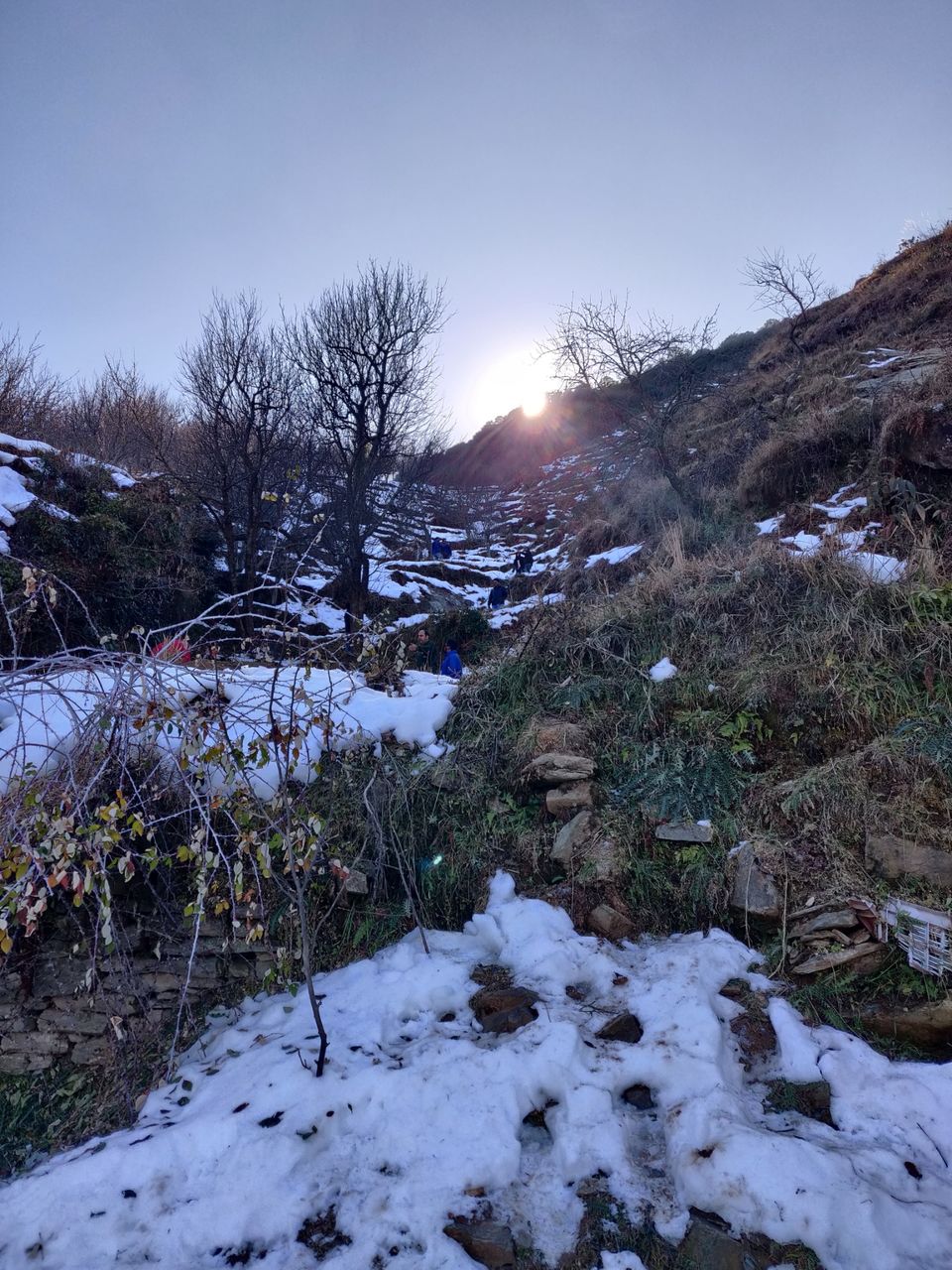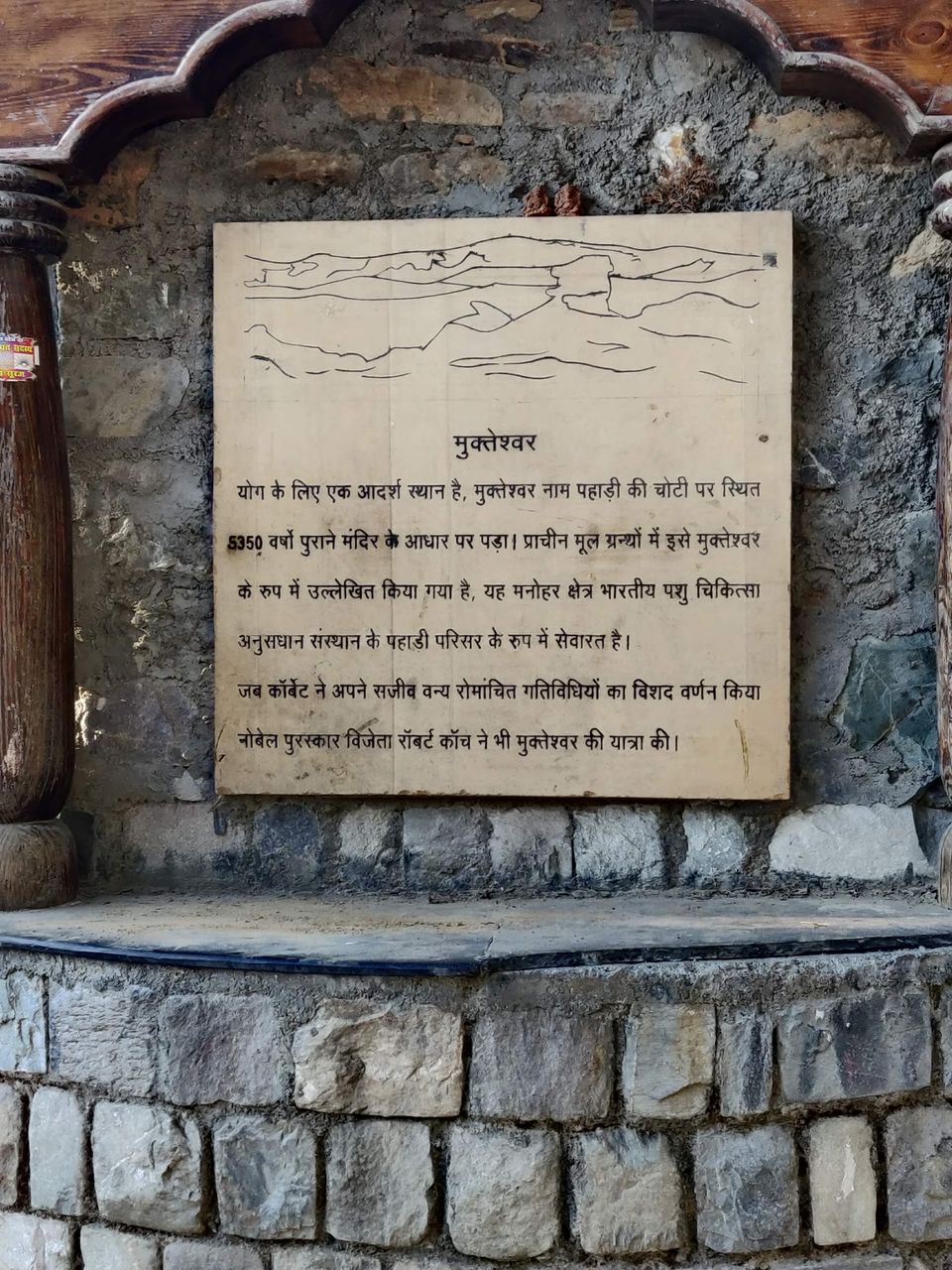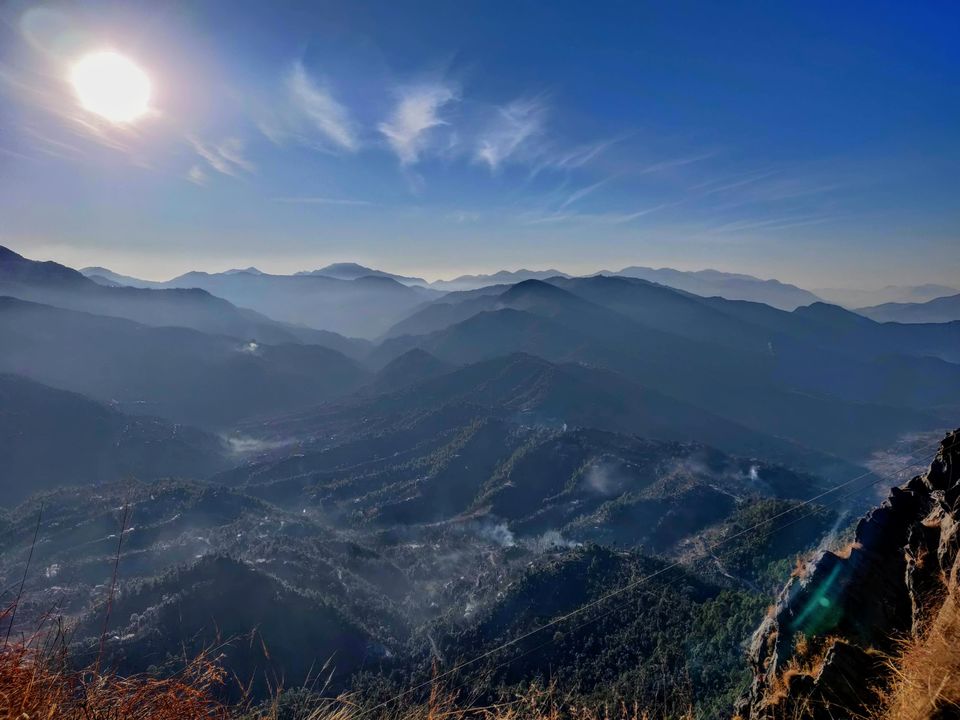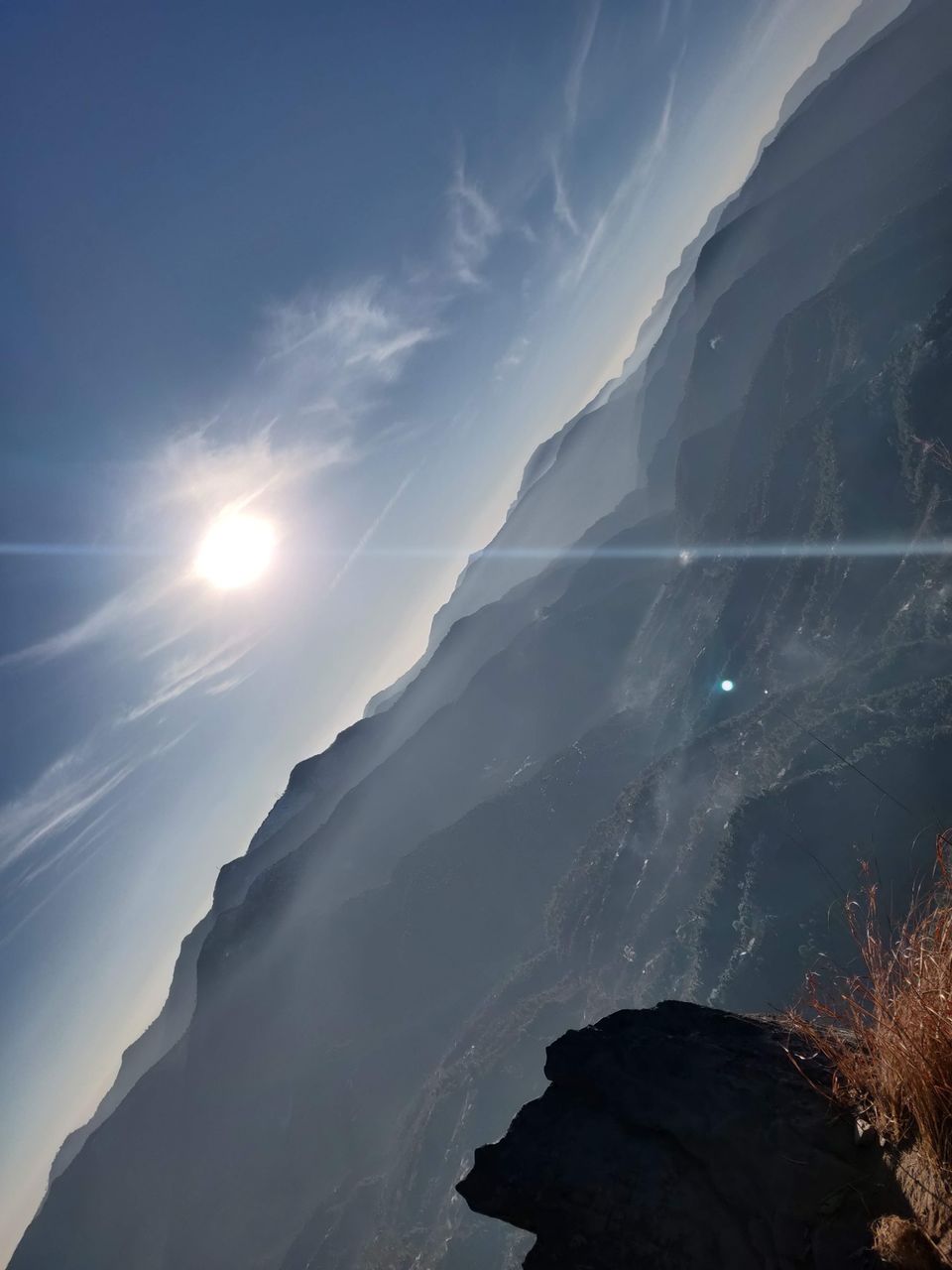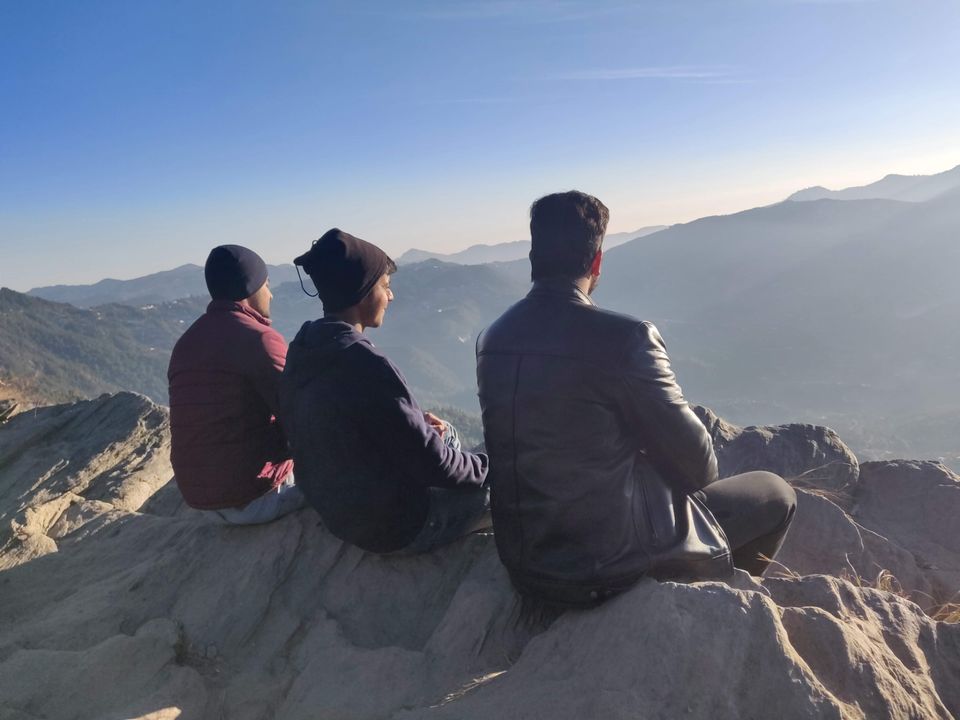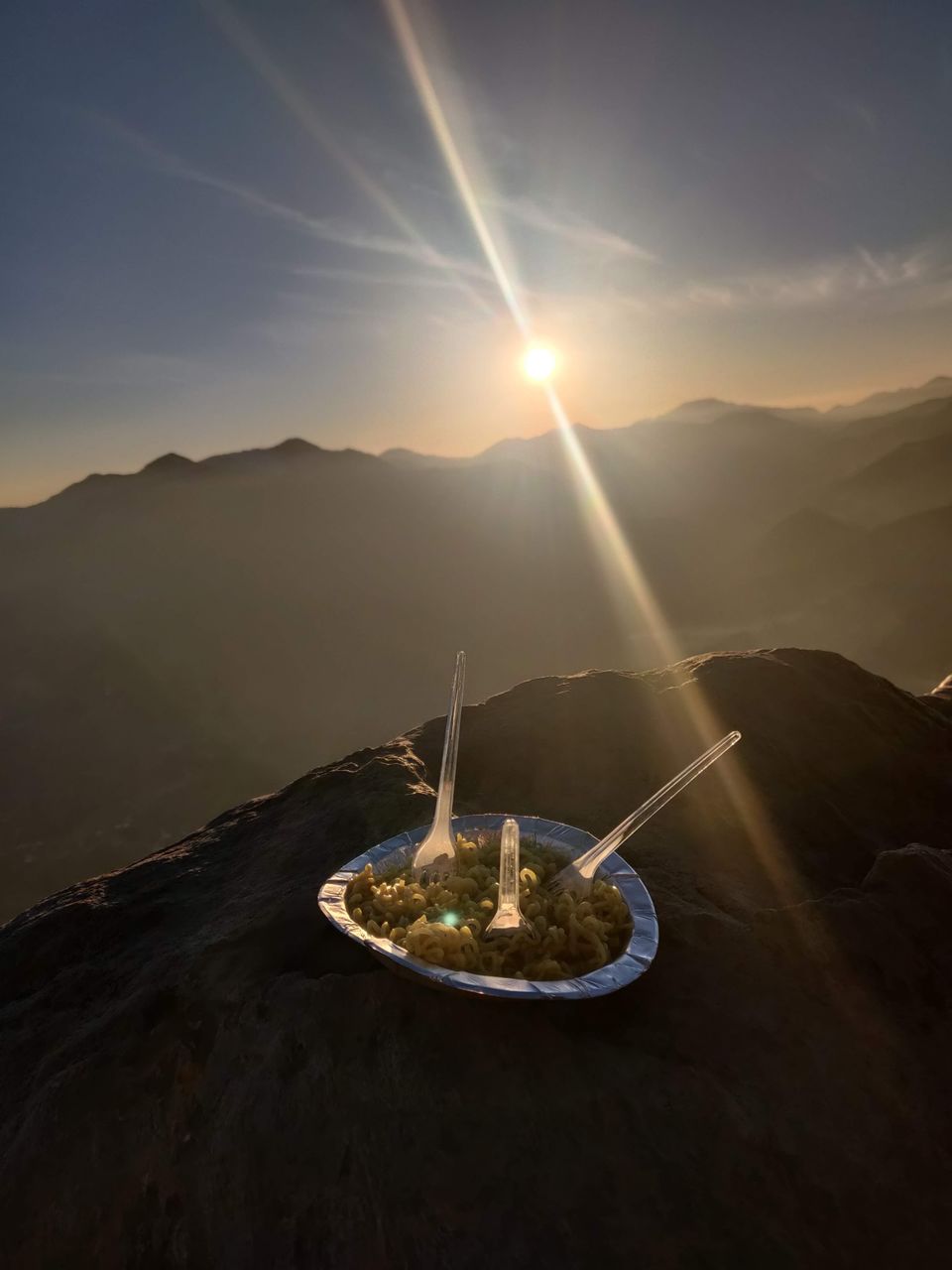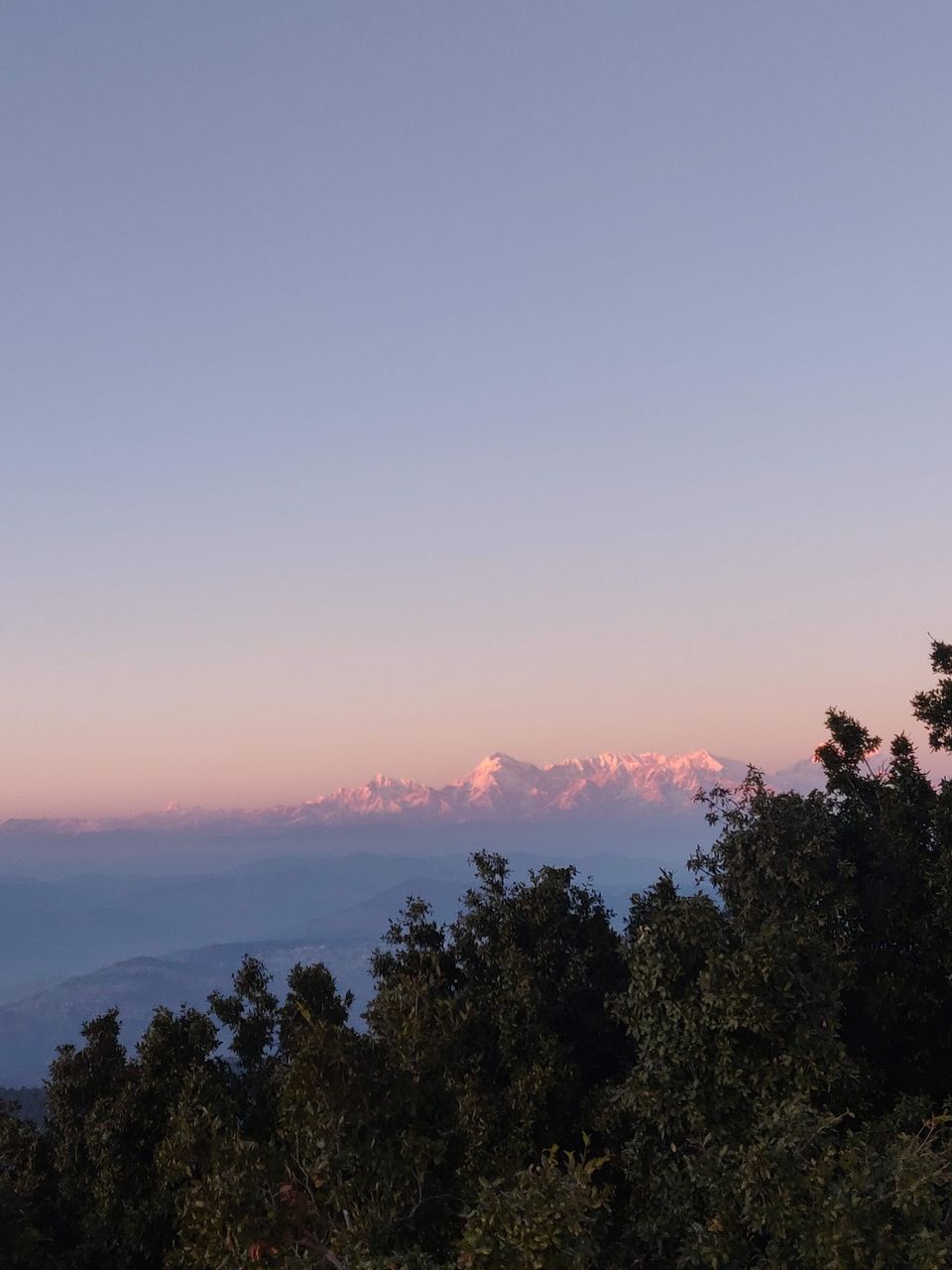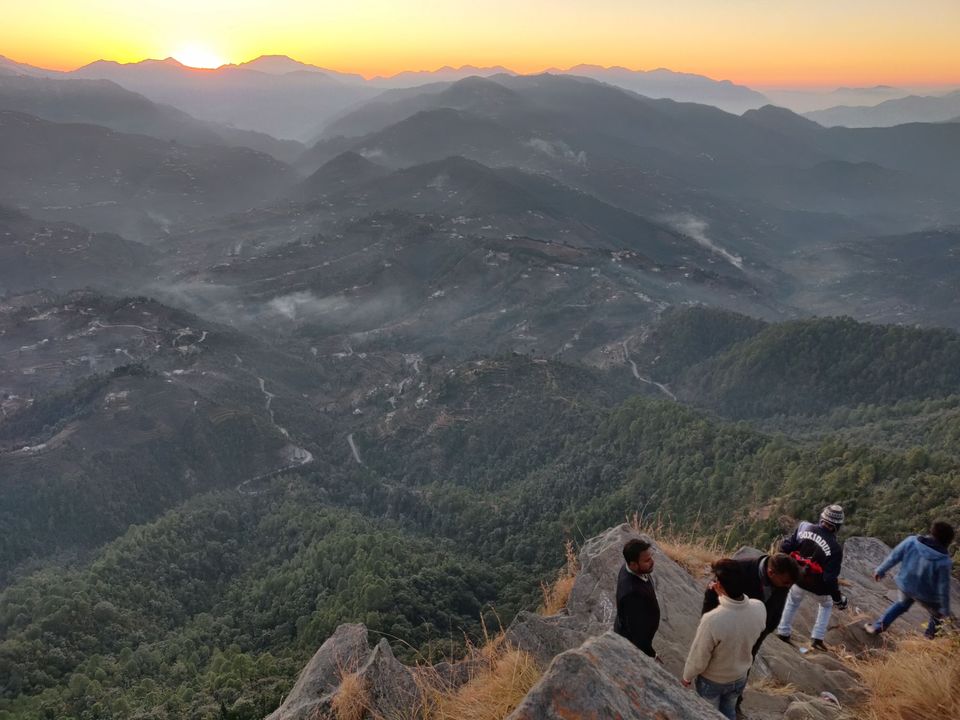 For today, our plan was to explore Bhimtal and do paragliding, though I didn't. I explored more of Bhimtal.
In the afternoon, we had a good lunch in the nearby restaurant, and walked around the bhimtal lake, which indeed was the highlight of the trip, wind blowing, garam chai, and lake and mountains, felt unreal to be very honest 😳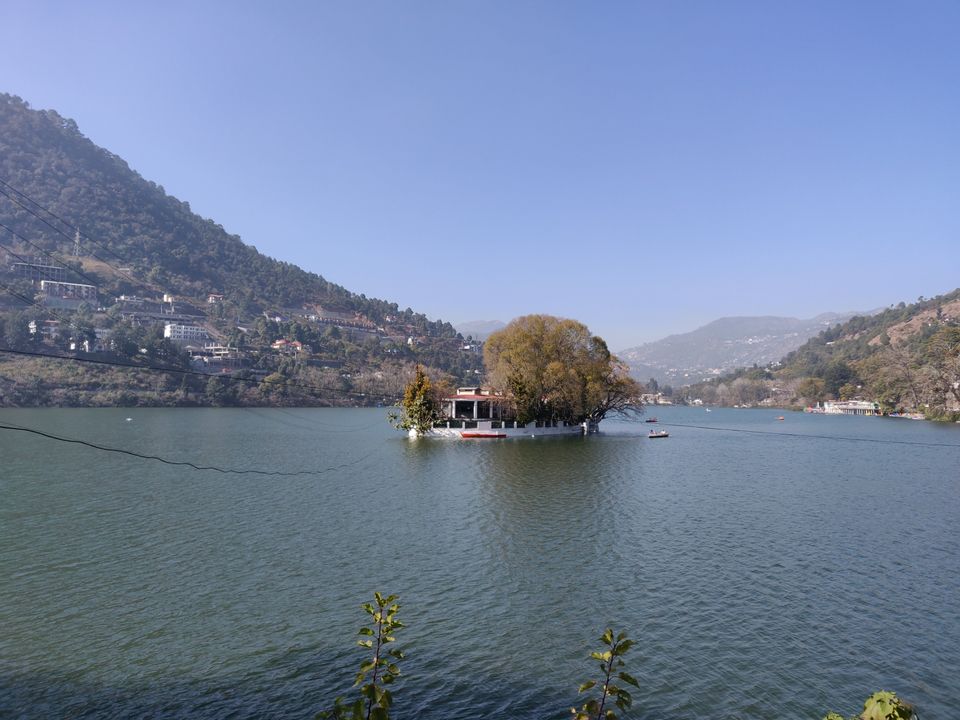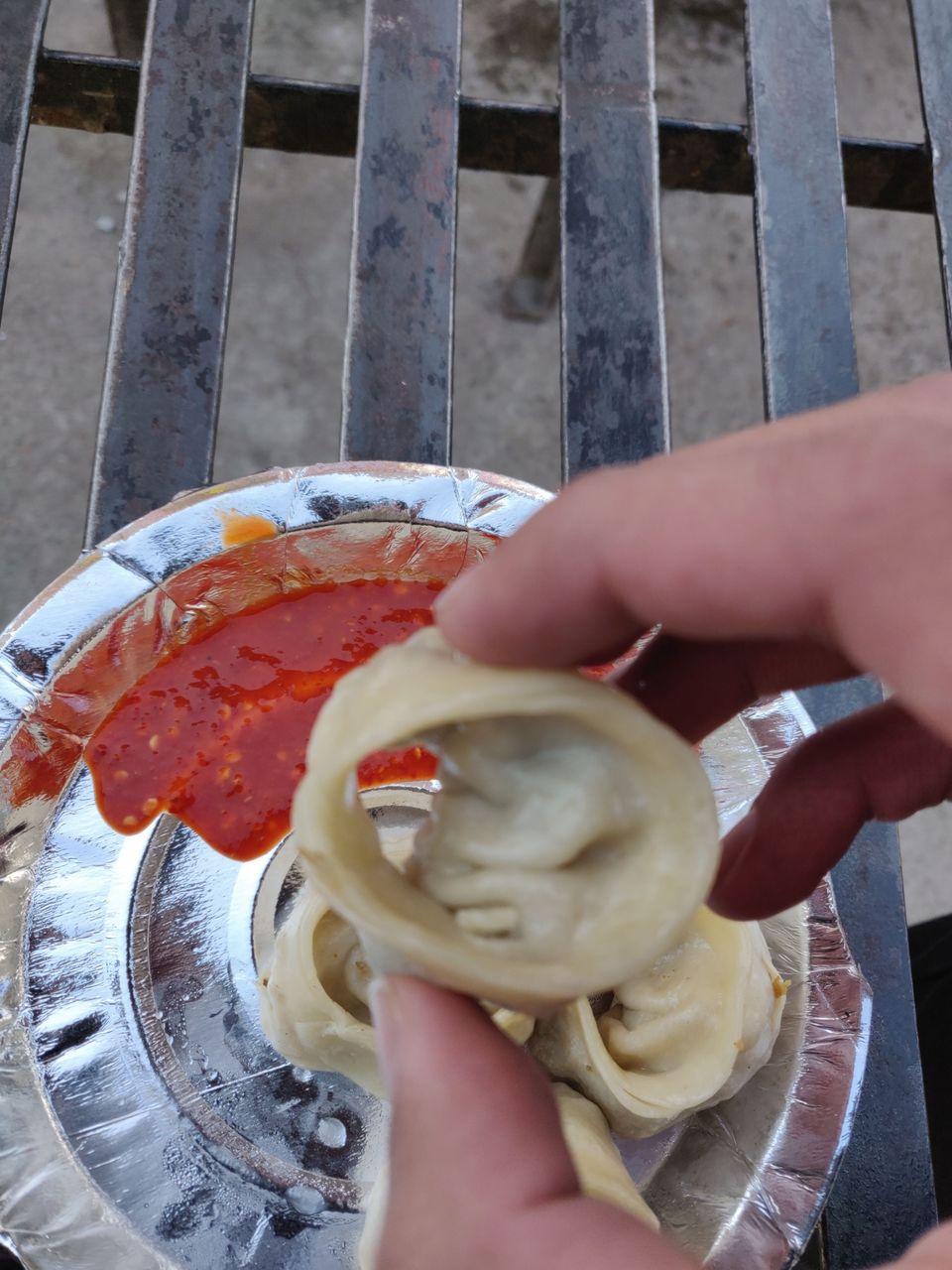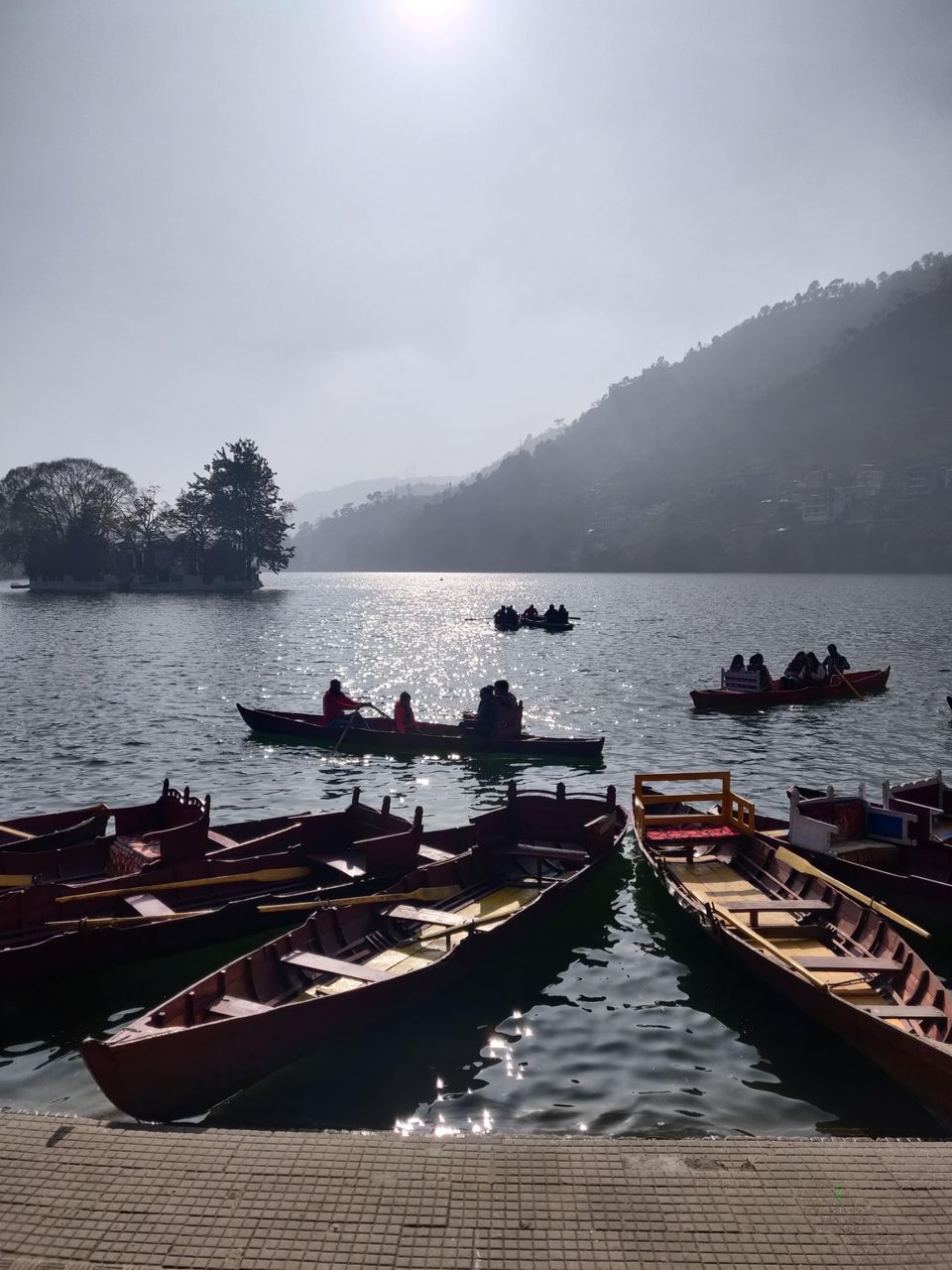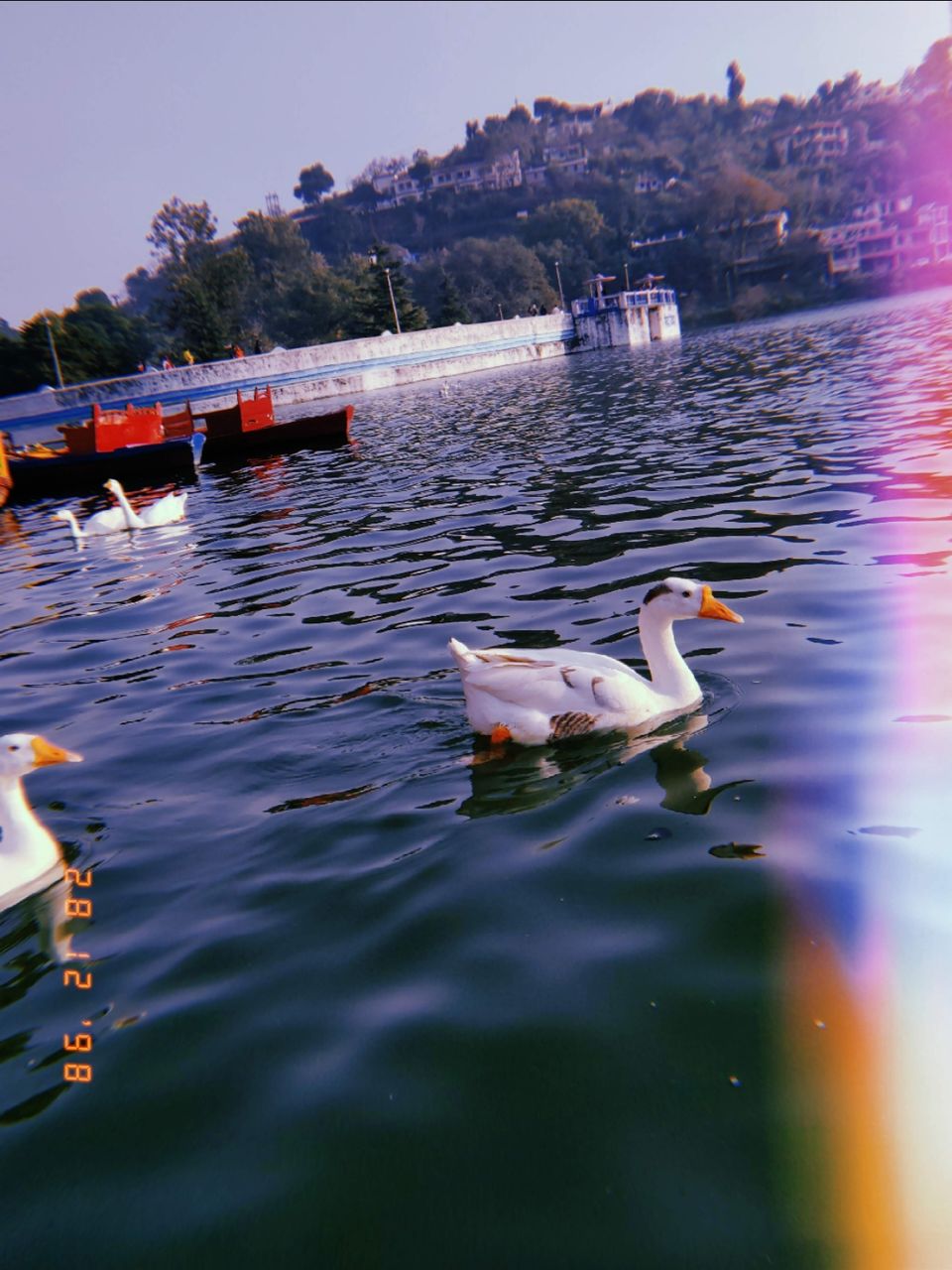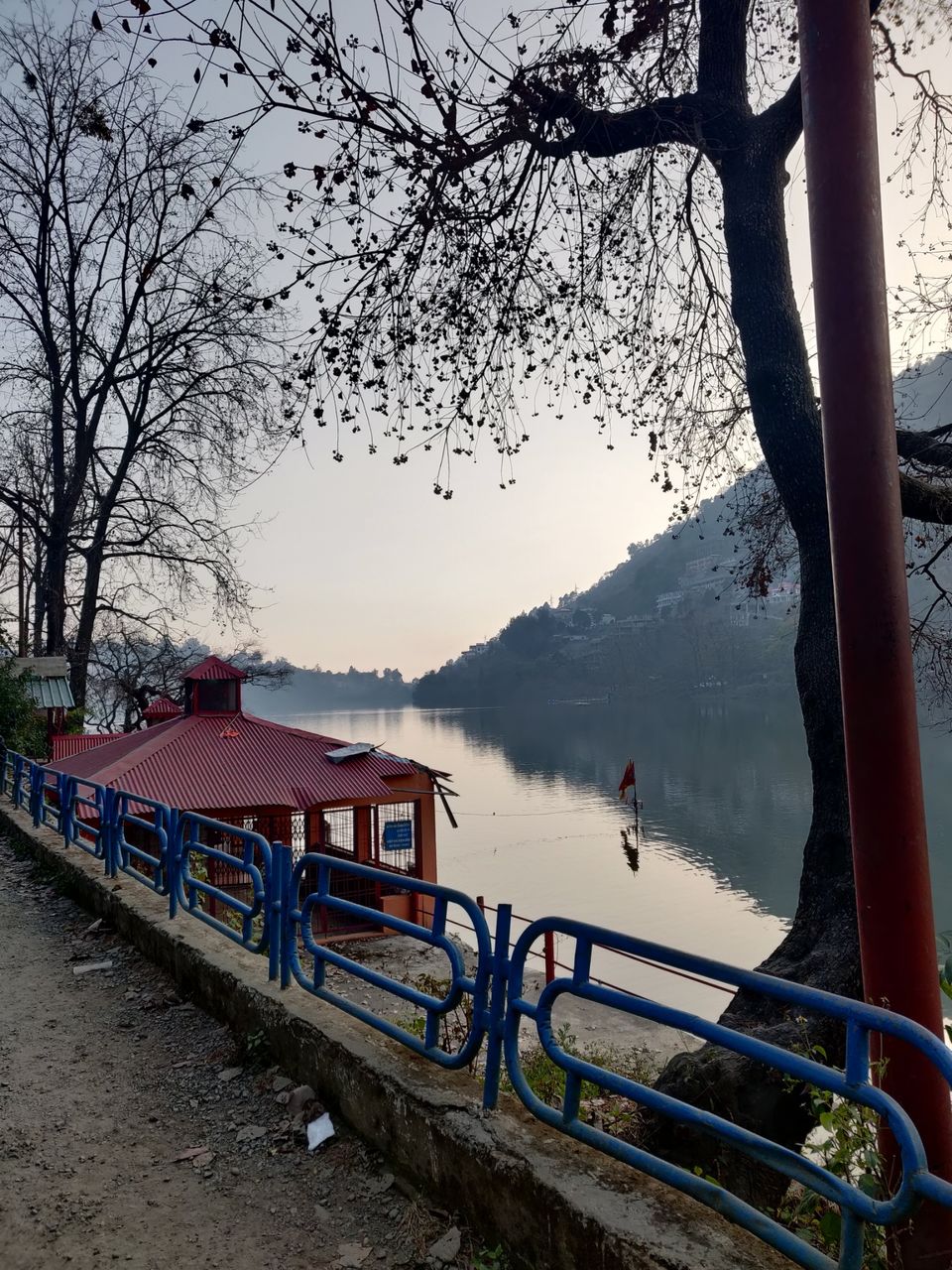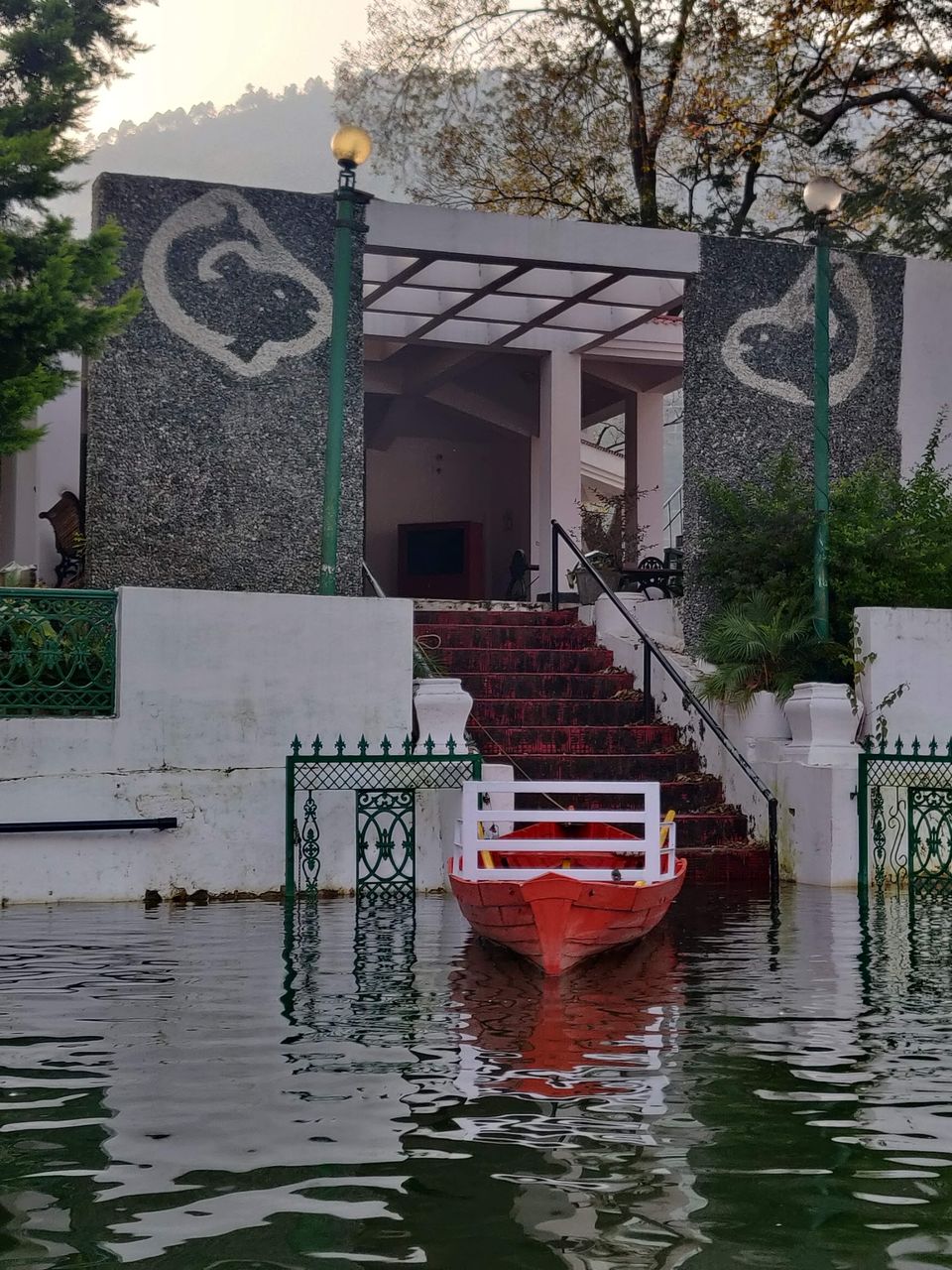 Today we checked out of our hotel in bhimtal, took the bus back to nainital and decided to spend the day here as our bus was for of that night.
We explored nainital for, say around 6-7 hours, which were in my opinion more than enough. Me and my friends were of the liking of a more peaceful-laidback vacation which according to us was only possible in Bhimtal. Not to take any credit from Nainital. It's still very beautiful and has Domino's as well. After exploring Nainital, it was almost time for our ride back home. And we were on our way to Delhi.
Look at some of the shots: