The latest hostel circuit in Uttarakhand, Hots Hostel has recently opened yet another new property that is making a serious case for why we must visit the mountains as soon as possible. Here's all you need to know about their gorgeous property, Hots Hostel located in Bhujiyaghat.
Ideal for:
Whether you're heading for a vacation with your friends, family or going solo, the hostel has appropriate options for all. The property especially encourages artists to visit as it provides a conducive atmosphere for creativity to flourish. A getaway into the mountains never looked easier with Hots Hostels.
About the Property: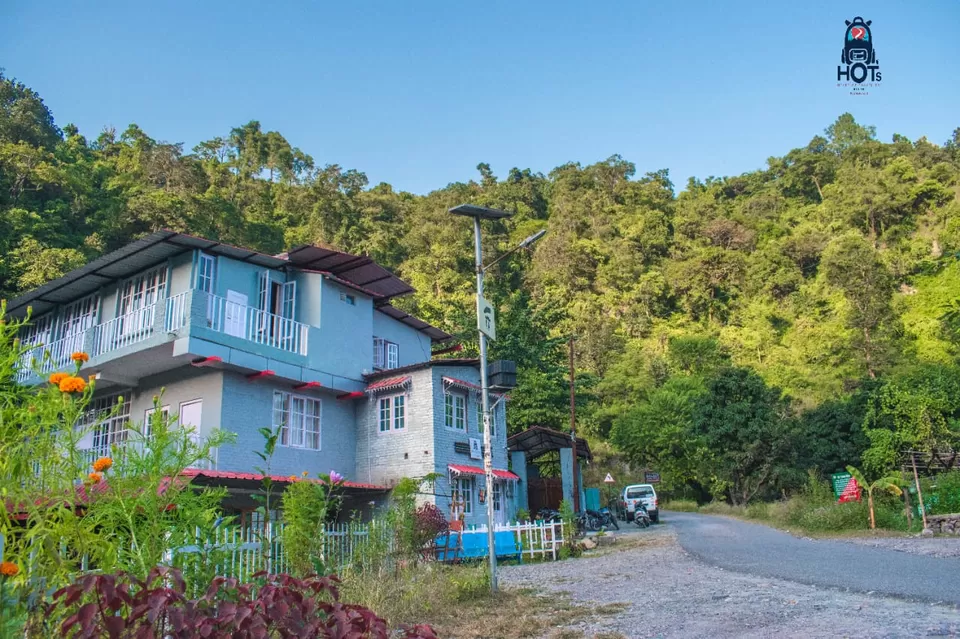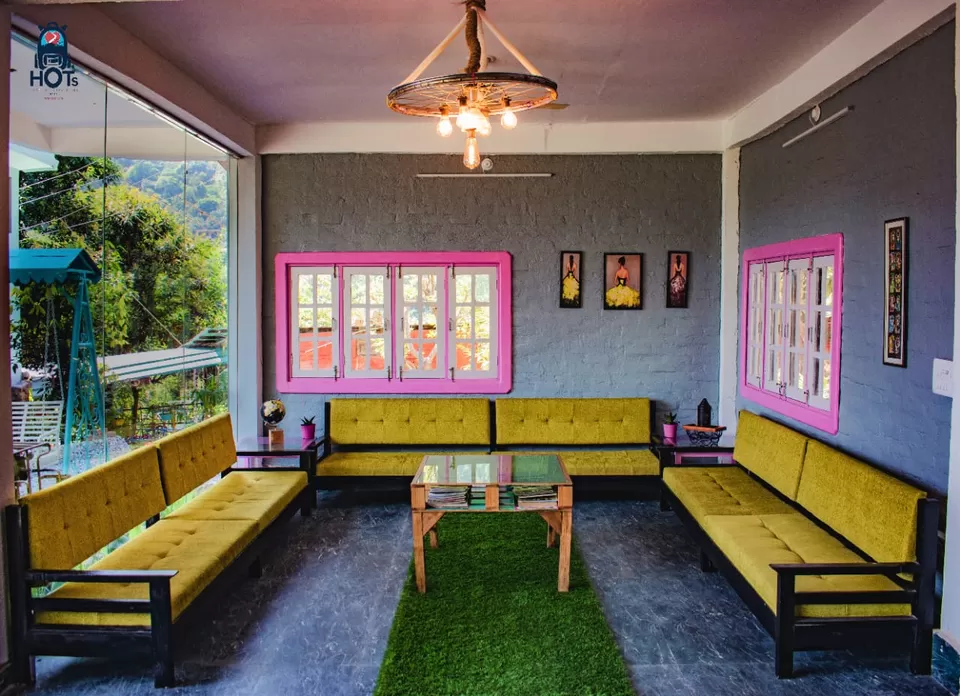 Opened recently in November 2018, Hots Hostel is located in the quaint town of Bhujiyaghat, which lies only 30km away from Nainital. This is an off-beat path which is ideal to visit if you're looking for a retreat into the mountains that is not too heavy on the pockets. The property is surrounded by lush, rolling hills with Gola river meandering through its backyard and a gorgeous waterfall just a few meters away. The ambience of Hots is perfect for every nature lover. While the unique selling point of the hostel lies in its natural surroundings, the property's contemporary architecture and decor will give you a luxurious experience. You will notice tastefully done up corners that are vibrant and interactive, promoting an artistic worldview. The hostel also emphasises on the concept of community as it features a cafe and common space where travellers can freely interact with each other. The very ideology of Hots is to provide its guests a holistic travelling experience where one can experience travel like never before.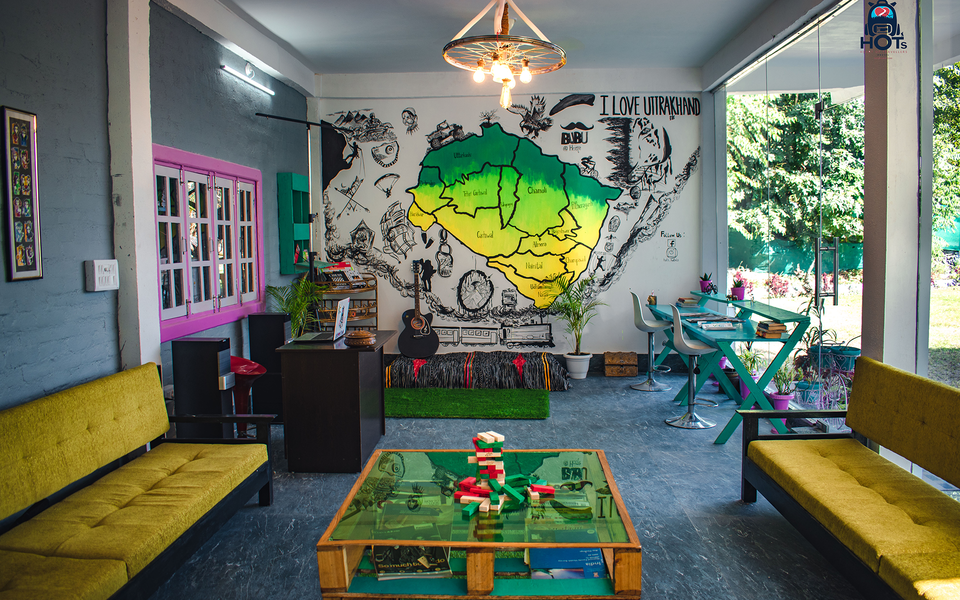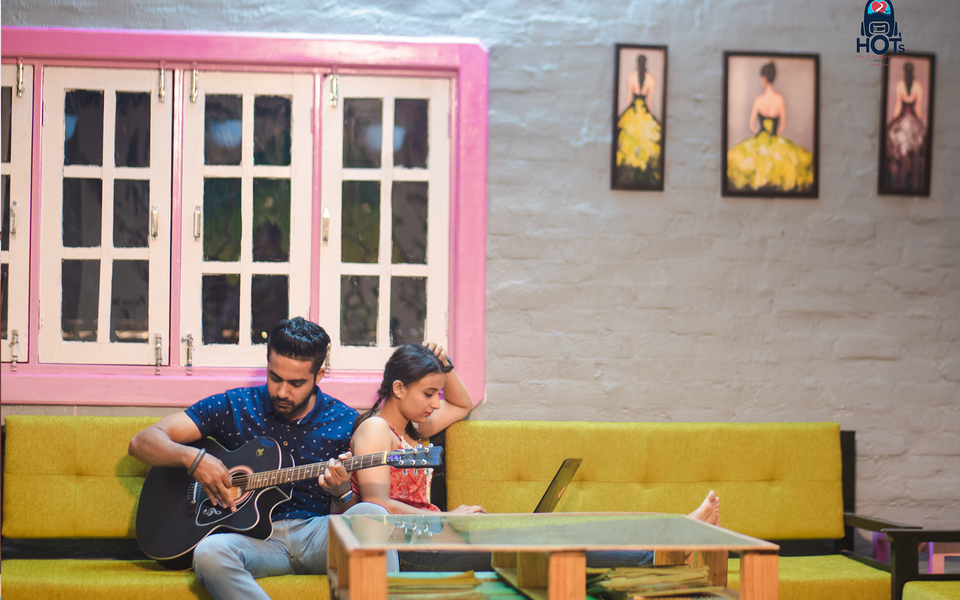 At the same time, the property boasts a co-working space that also features a conference room and meeting hall. If you're a digital nomad, choose a private stations and work with Hots' high-speed internet. There are also facilities for printing and projecting. These facilities ensure that even while you're on vacation, you can be well-connected and work if need be.
Rooms:
Although the property is called a hostel, its actually offers a variety of accommodation options. All rooms are done up in stone, are equipped with all necessities, and have balconies with loungers that overlook the verdant valley. The cost of all rooms is inclusive of breakfast.
Female Dorm: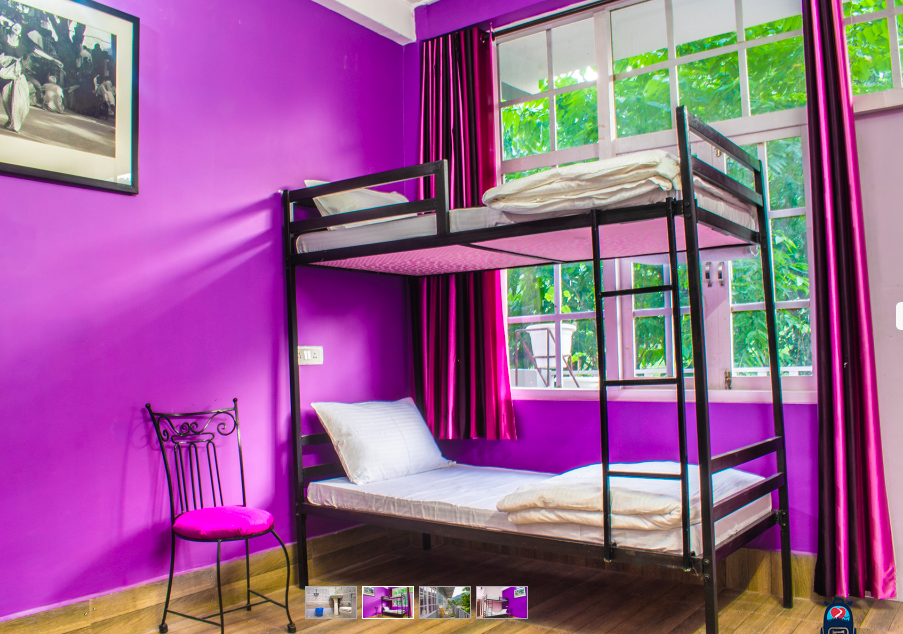 The female-only dorm is equipped with bunk bed beds, private bathroom and balcony. A bed here will cost you ₹499
Male Dorm: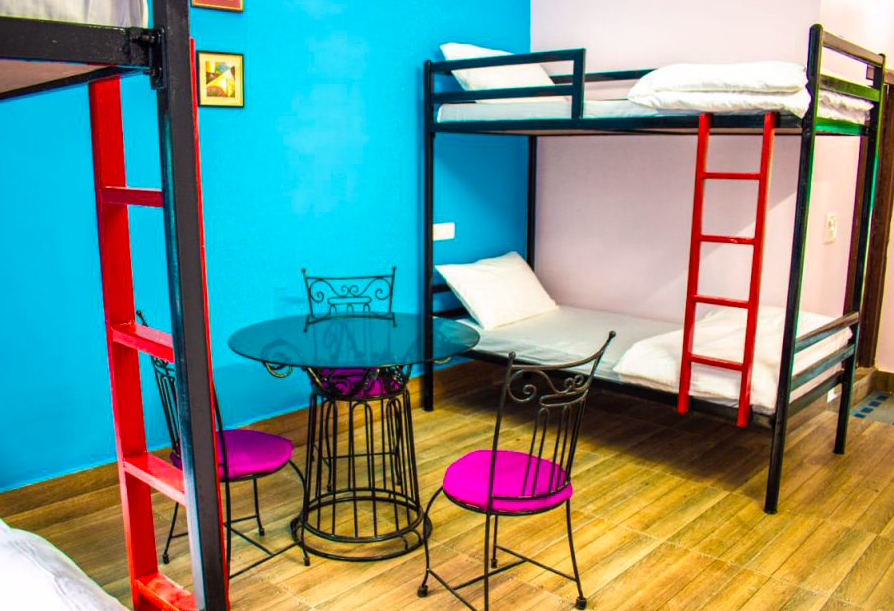 The male-only dorm is equipped with bunk bed beds, private bathroom and balcony. A bed here will cost you ₹449
Mixed Dorm: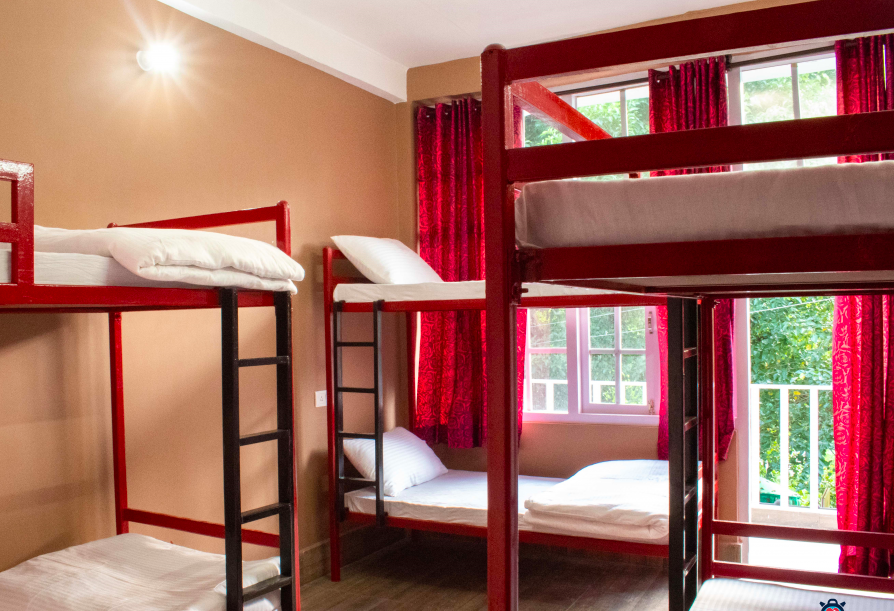 Equipped with bed beds, private bathroom and balcony, a bed in mixed dorms here will cost you ₹449.
Triple Bed Private Room: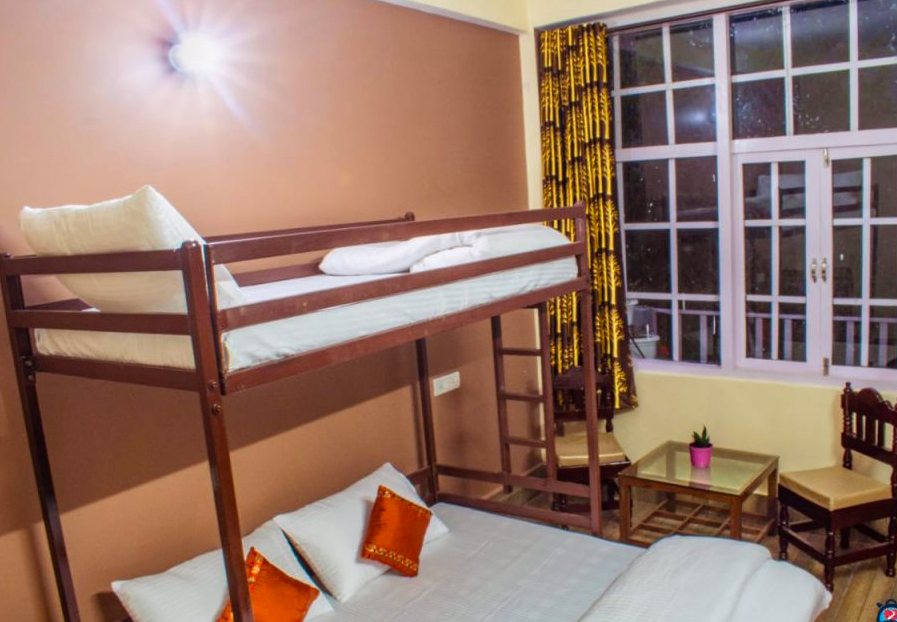 If you're someone who travels in groups of three, at Hots, you don't have to worry about sleeping on the floor on a mattress because their triple bed room features an extra bed on top of a double bed! This will cost you ₹1,449.
Deluxe Private Room: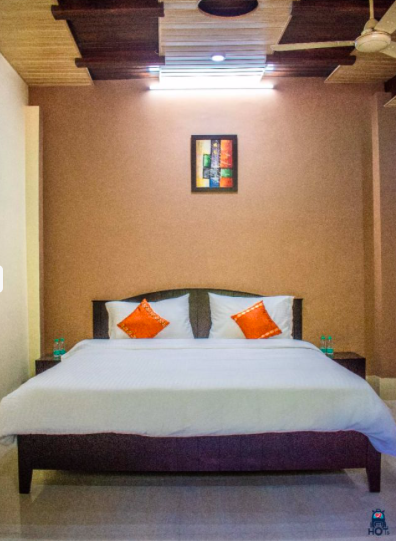 If you're looking for a luxurious experience, you can book Hots' deluxe room which has a private balcony, dining area and even access to the suite's lounge. This will cost you ₹2,499.
King Suite: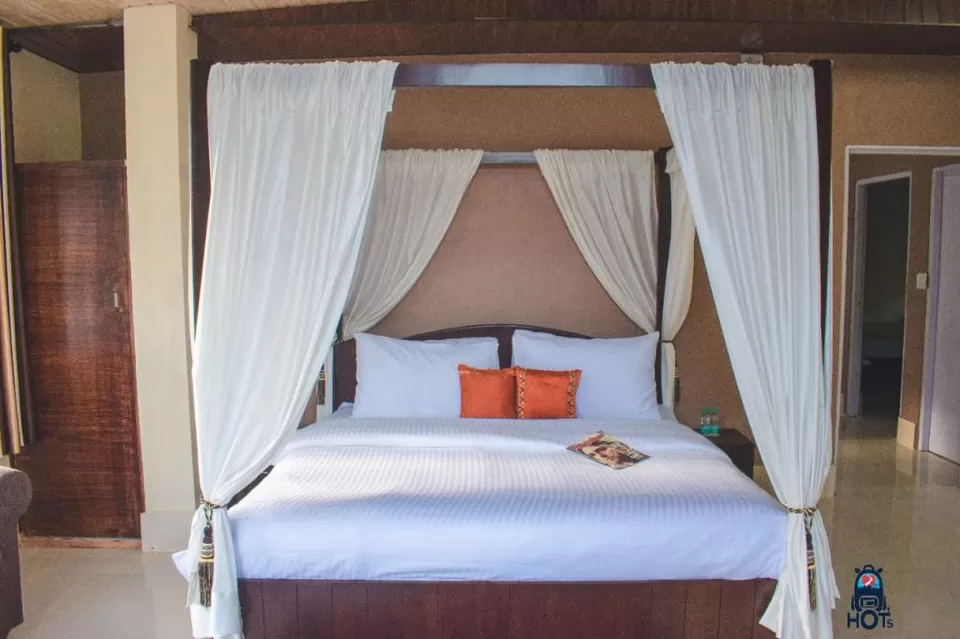 This ultra-luxurious suite features two-sided private balconies, dining and lounge area. What's even more special is the fact that fruits and wine come complementary with this room! This will cost you Rs. 3,999.
Food: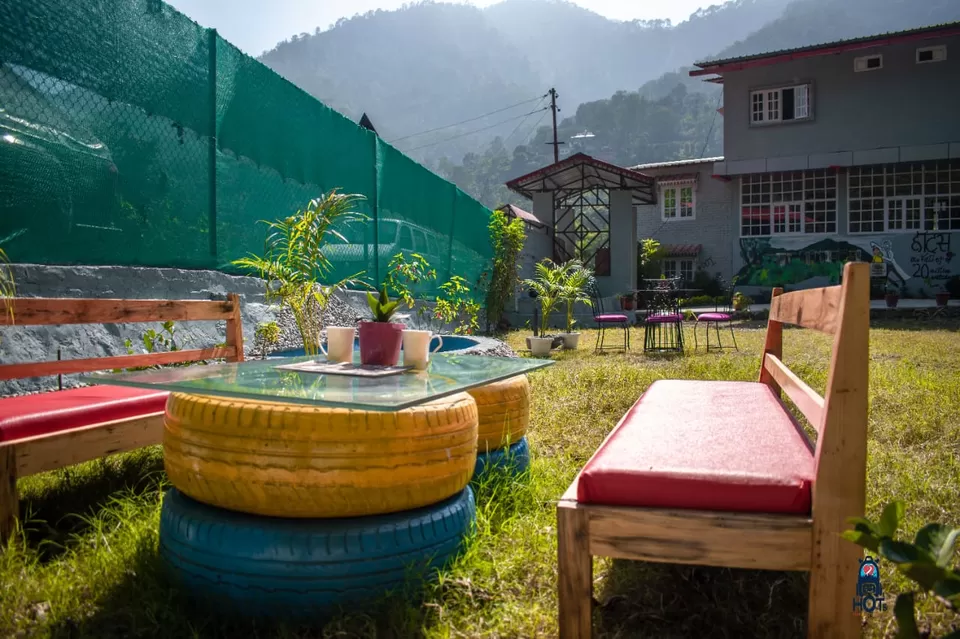 Hots provides continental, Indian and Kumaoni meals that are made with organic produce. The property features a cafe with outdoor seating where you can enjoy your meals with a stunning view of the mountains.
How To Reach:
Train: The most convenient way to reach Hots Bhujiyaghat is by taking a train to Kathgodam Railway Station, Kathgodam. The station is well-connected with all cities around the country. In case you're coming from Delhi, you can hop on the Ranikhet Express that starts at 10pm and reaches Kathgodam by 5am. The station is located only 7km from Hots.
Air: The closest airport to Bhujiyaghat is located in Pantnagar Airport, Pantnagar, which is 40km away from Hots. One Air India flight flies to and fro Delhi-Pantnagar with only one hour's travel time.
Road: A road trip from Delhi - Bhujiyaghat will take you about 6 hours to complete. Follow the route: Delhi – Gaziabad – Muradabad bypass – Tanda – Bajpur – Haldwani – Kathgodam – Bhujiyaghat.
Around the Property:
While you can chill by the balconies and lawns of Hots and even head down to Gola River, there are loads of places to visit around.
Hiking:
With mighty mountains standing tall in front of you, you can explore many trails around the property. Hike down the river or take a detour towards smaller villages the Do-Gaon located close to the property.
Bhimtal and Naukuchiatal are two lake towns that make for wonderful day-trips. You can paraglide in Bhimtal and hire a cycle to roam around Naukuchiatal. The road to these places is beautiful, so you can even stop at tea gardens for a picnic if you wish!
Nainital is only 1 hour away from the property. Once there, you must take a boat ride, visit the government house, take a trolley ride up to snow view and shop till you drop at Bhutanese market.