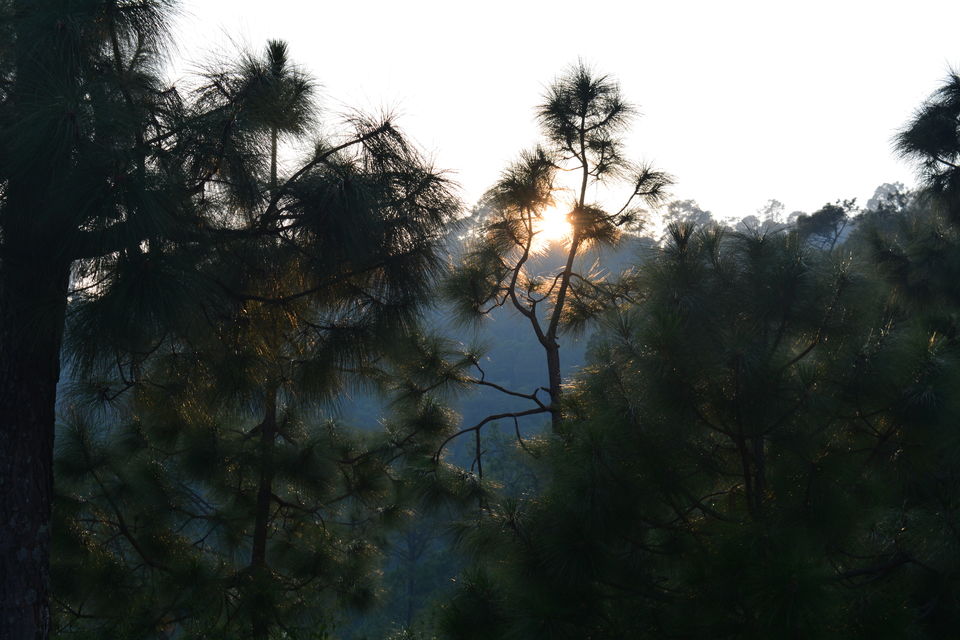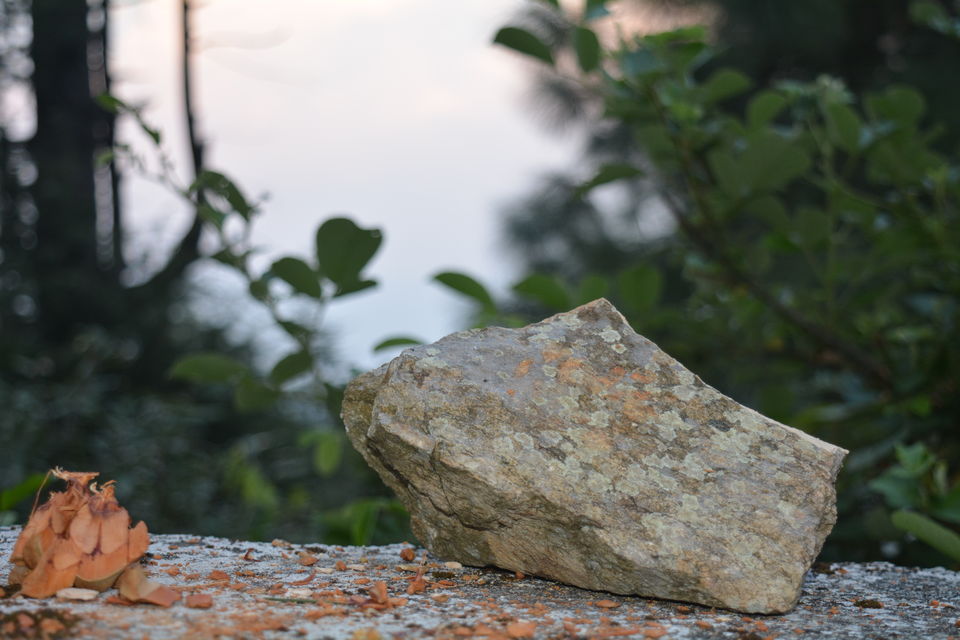 Disclaimer: This is gonna be a long but exciting journey ahead !
Kausani: is a hill station and Village situated in Bageshwar district in the state of Uttarakhand, India. It is famous for its scenic splendour and its spectacular 300 km-wide panoramic view of Himalayan peaks like Trisul, Nanda Devi and Panchchuli. Mahatma Gandhi called this place the 'Switzerland of India',due to similarity in landscapes.( This is what wiki says about it)
Daily hustle of regular life forces you to look past these materialistic achievements to such a secluded and less travelled locations where people can have a quick break from it. Having similar feelings, searched and searched and finalized this place and must say, could not have got a better choice.
Starting off from delhi, you have an option of two ways to reach here:
1. Via Buses( There are plenty of 'em including Regular/Volvo/Semi-AC from Govt/Private owners Till Haldwani)
2. Via Train( Take Delhi-Ranikhet Express till Kathgodam)
- Ranikhet Express: This train runs directly from delhi and leaves you at khatgodam early morning in case of no delay from where you can plan your day, take a bus or private taxis whichever you like
- Private Bus: I would say take any govt UPSRTC bus or privately owned ones except 'City Heart Travels'(office in Kashmere gate) as they have a very bad service for what is offered, no proper management, no responsibility, no clarity, so much so that one of their ex- employee booked 05 people using their portal and those people were finally dropped off from the bus(even after paying Rs.700 per head
If choosing bus travel, you need to take a bus from Delhi till Haldwani and there are plenty to choose from-take your pick. The road is mostly a good highway except some kilometers of bad stretch near Rudrapur which towards end of you journey till Haldwani, and from there, one can take any bus to Almora(then change to Kausani), or direct K.M.O.U Pvt Ltd buses(Locals pronounce it 'Khey-moo') taking nearly 5-6 Hours to reach this small pahaadi town called 'Kausani' which is overlooking a beautiful valley of someshwar.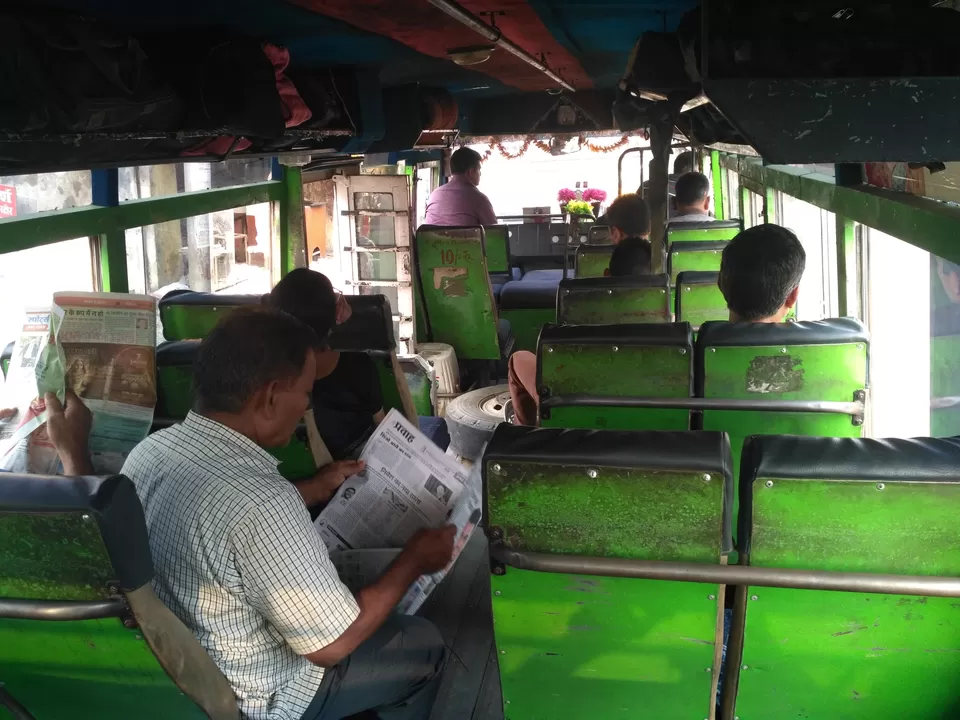 While travelling in a bus to Kausani, you will come across enchanting, Secluded, Quite and sober mountains of kumaon range giving a treat to your eyes and soul. You will notice there are heck lot of 'Cheed' trees which make you feel like you're in POK(Recall, Bajrangi Bhaijaan's travel on a bus with munni ;p). This is exactly how you may feel.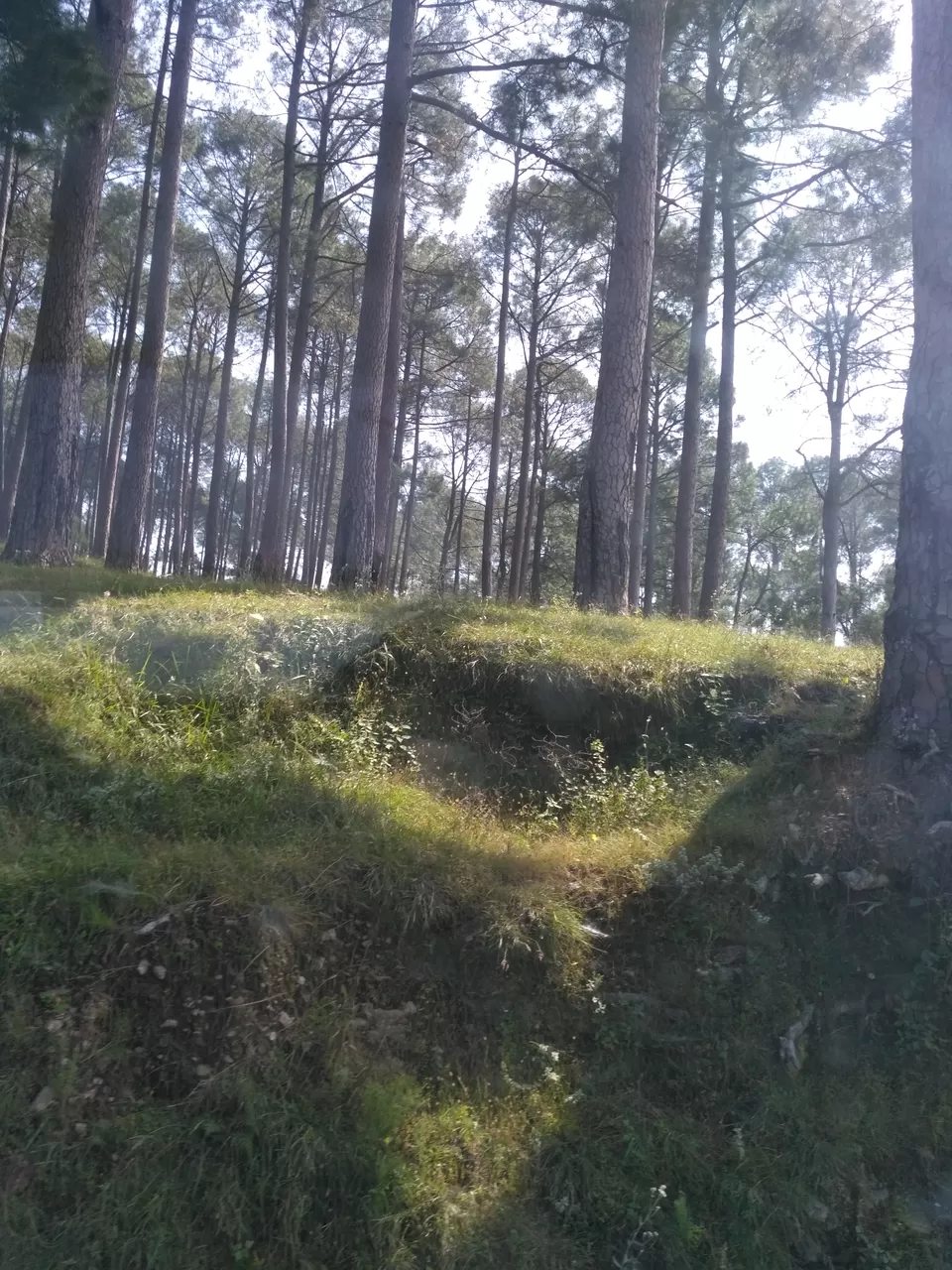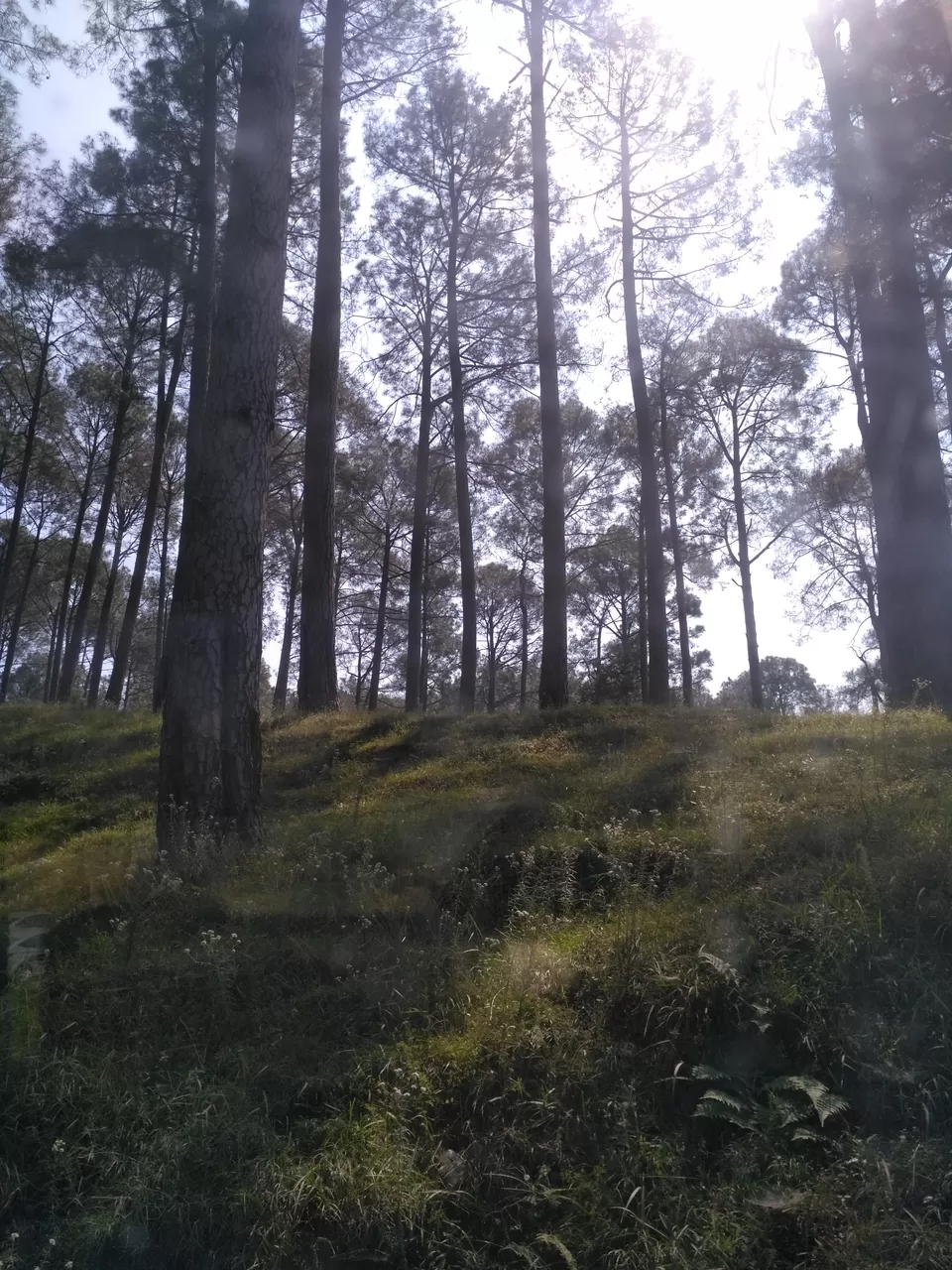 The bus travel is a treat in itself before you actually start your trip in Kasauni-Loving people, such change of sceneries, Rivers, Bridges.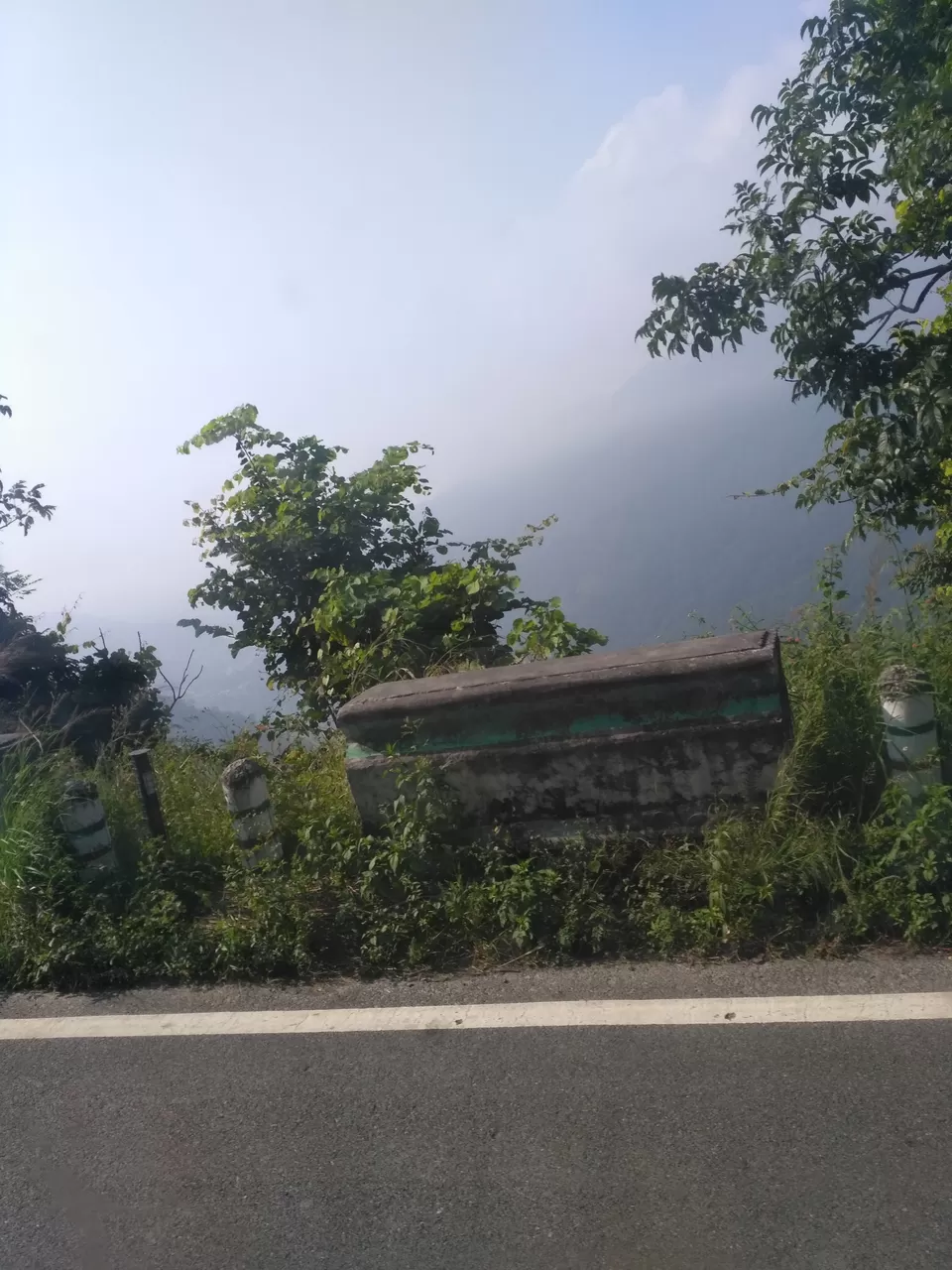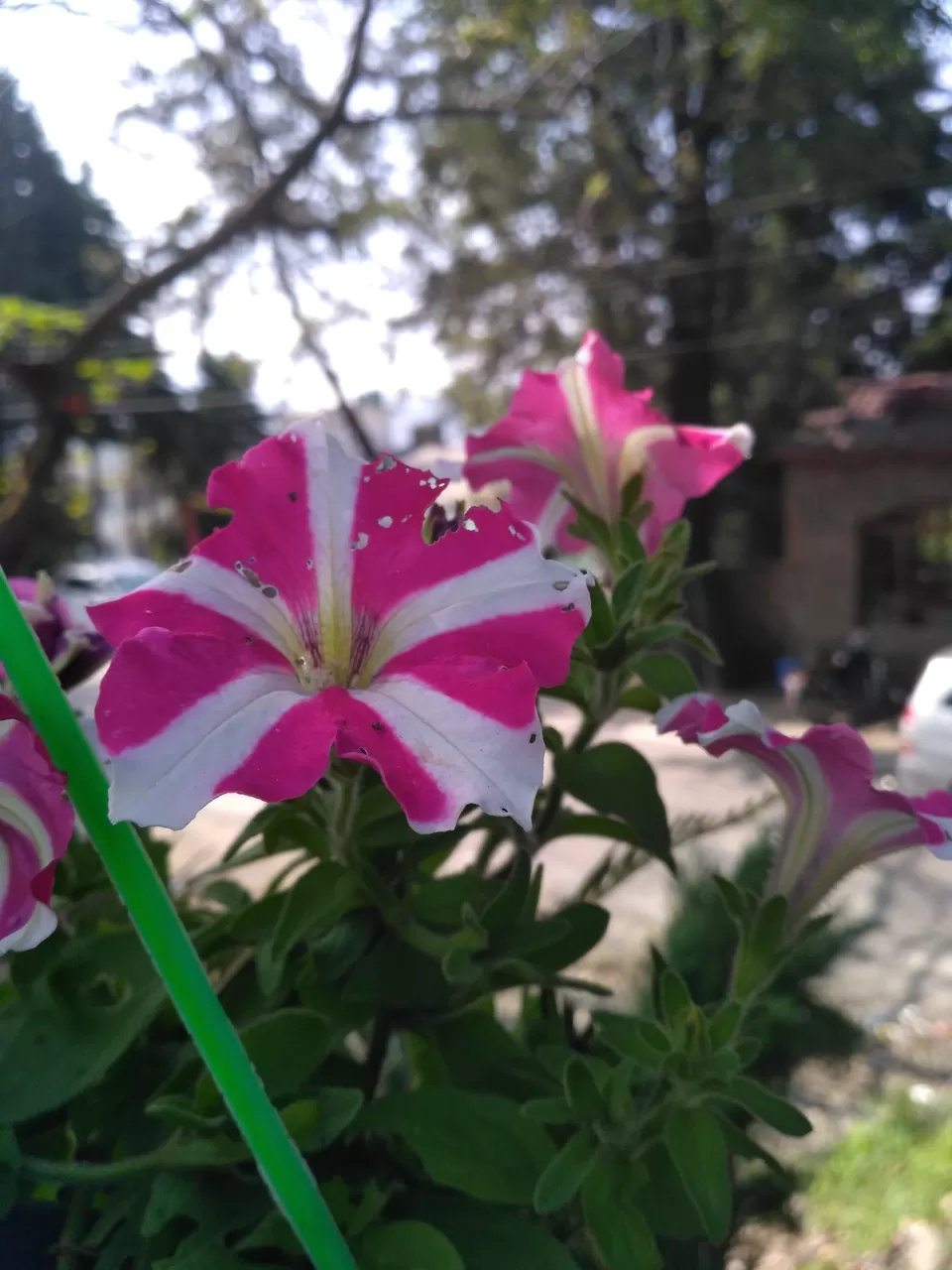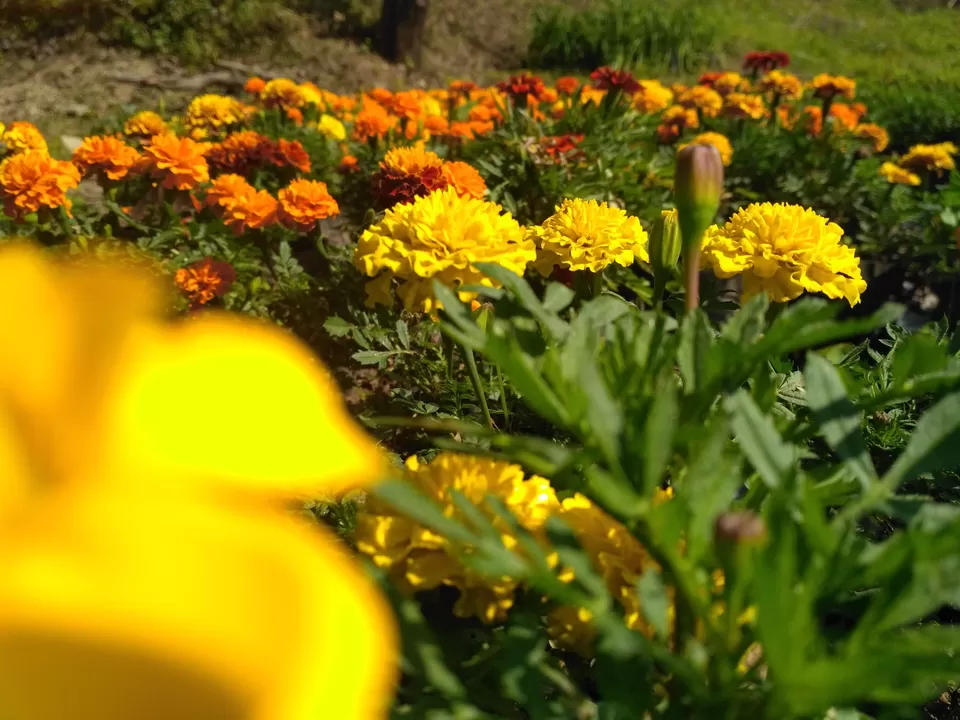 After passing by Nainital, Bhimtal once you cover most of the distance, you will reach someshwar valley where you will find highly fertile ground with farms, hard working people growing their crops.
Reaching Kausani will make you instantly feel like you're nearly 50 years back in time, where people didn't rush for their busy lifestyle, they do work but with peace of mind, they never are in a rush or any kind of pressures, its just untouched natural beauty, Flora, Breeze, Mountains-which I'm fearful will be infected by commercialism if it continues to attract soo much.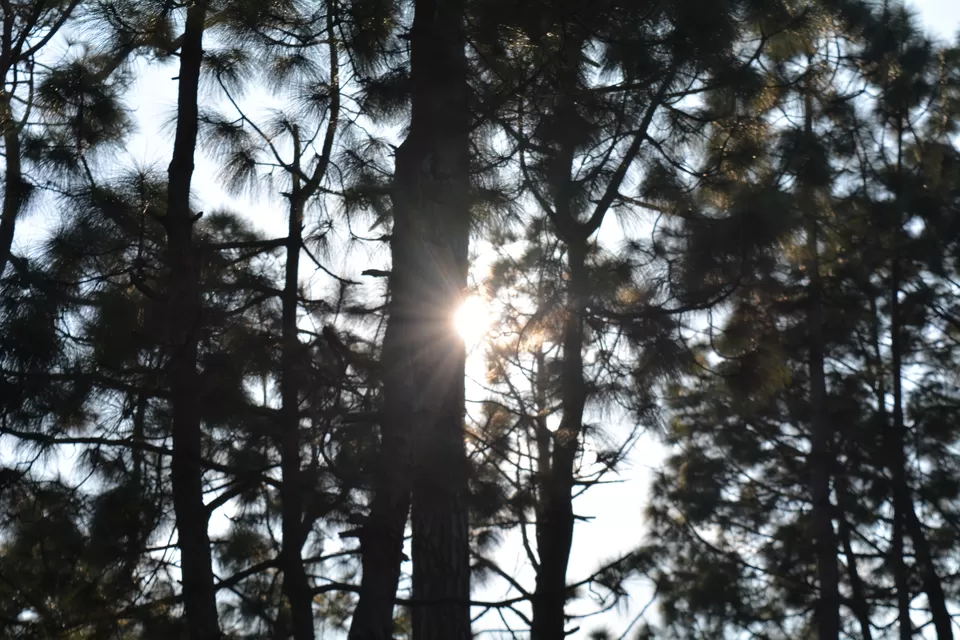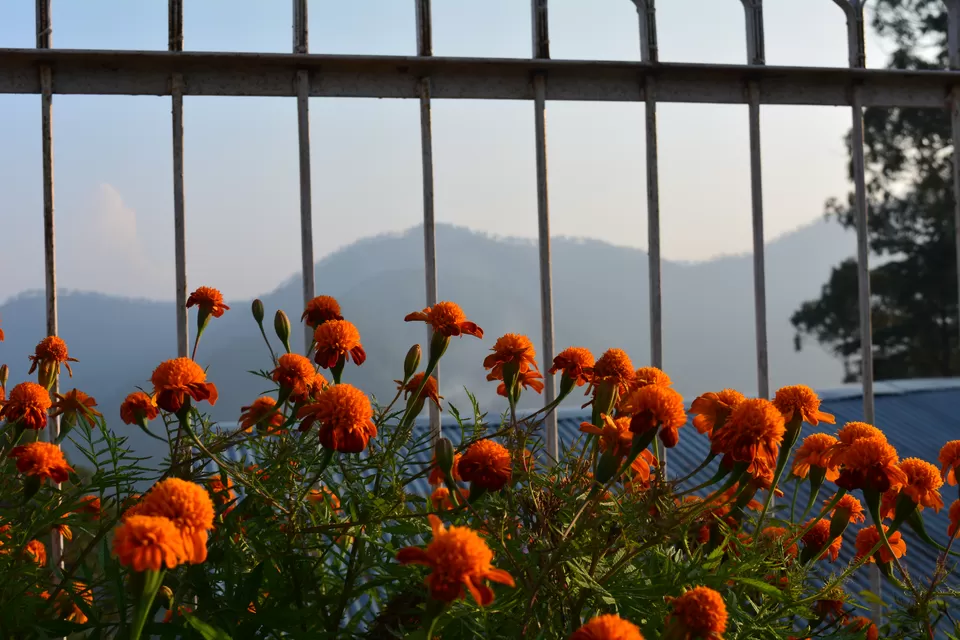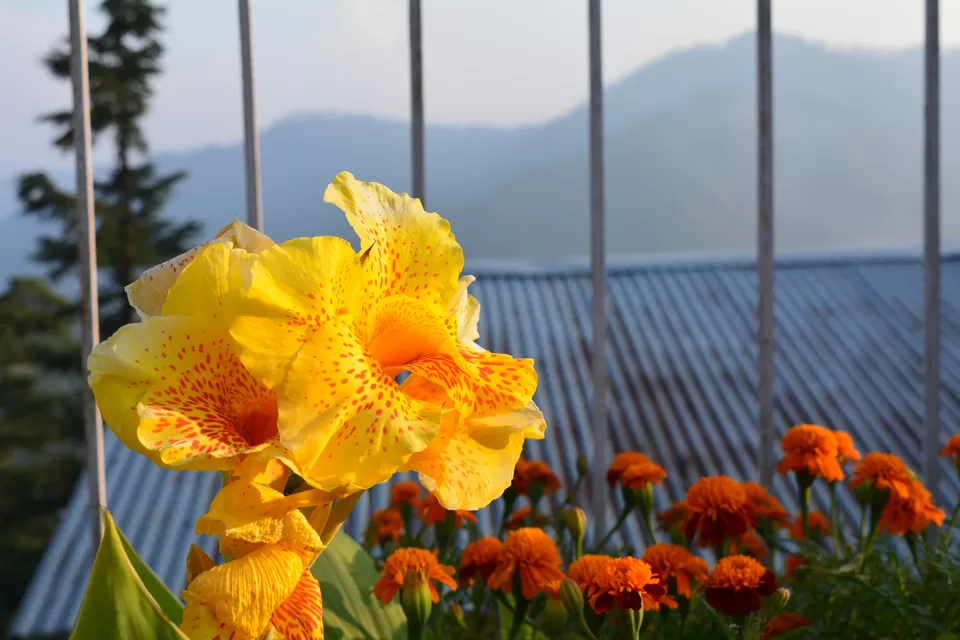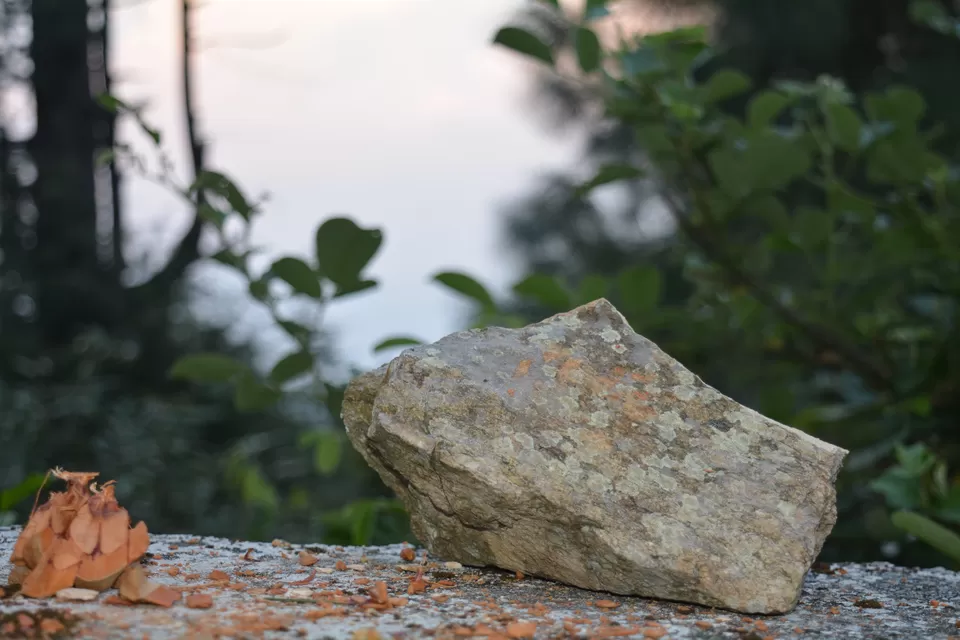 And yes, there's one more thing- Bajaj Chetak still can be seen on roads here if you are lucky enough..hahaha. There are plenty of cheap options to choose for your stay, like we chose 'Vishal Guest House' at Rs.800 per head with good facilities- clean room,TV etc).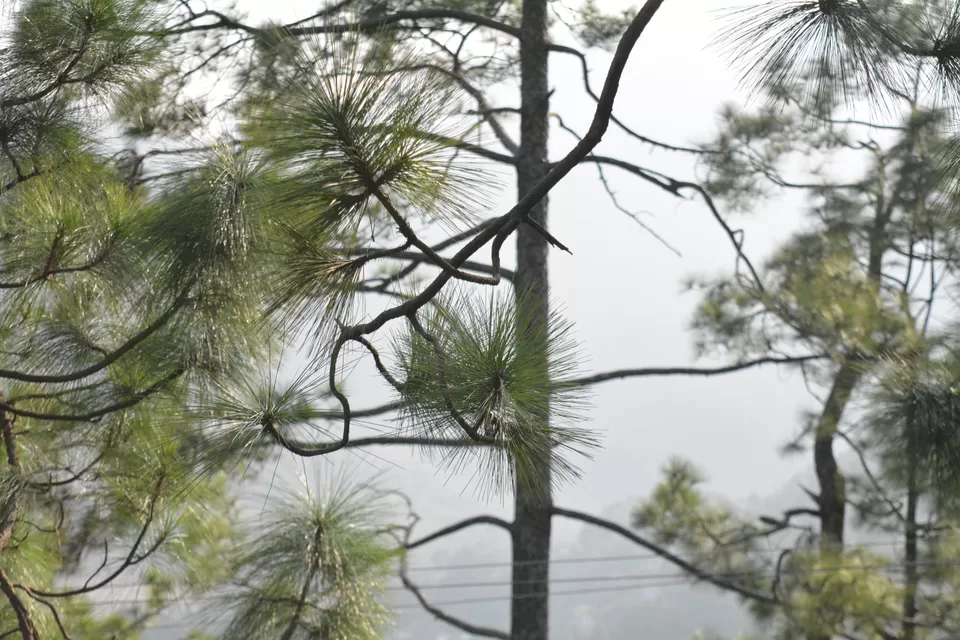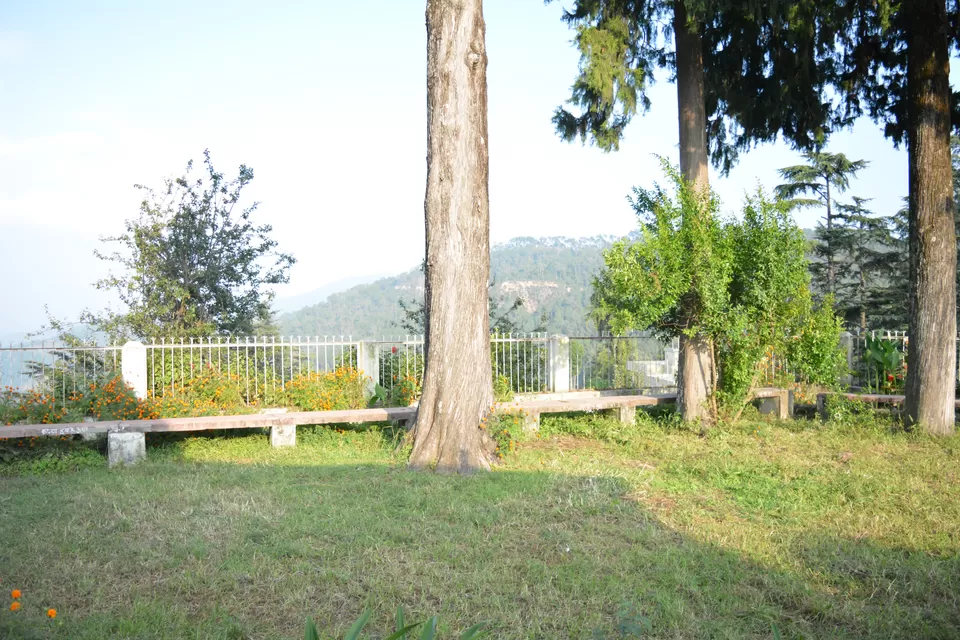 Once you're ready- Head to 'Anashakti Ashram' which the same location where 'Mahatma Gandhi' ji came for relaxing and hence, the wiki content was put up.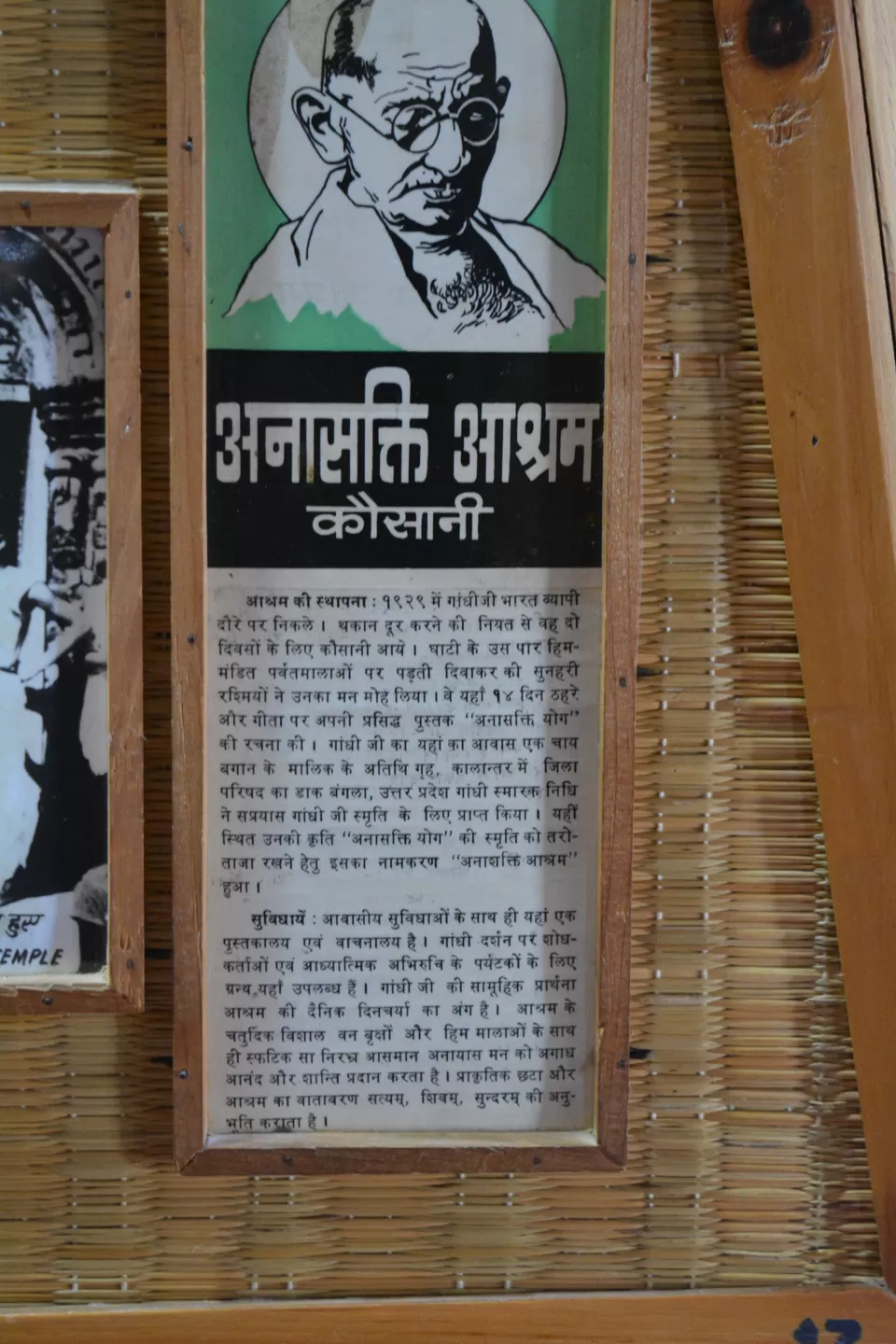 This ashram have absolutely pin-drop silence indoors with many interesting facts about this great man of history and info about those times,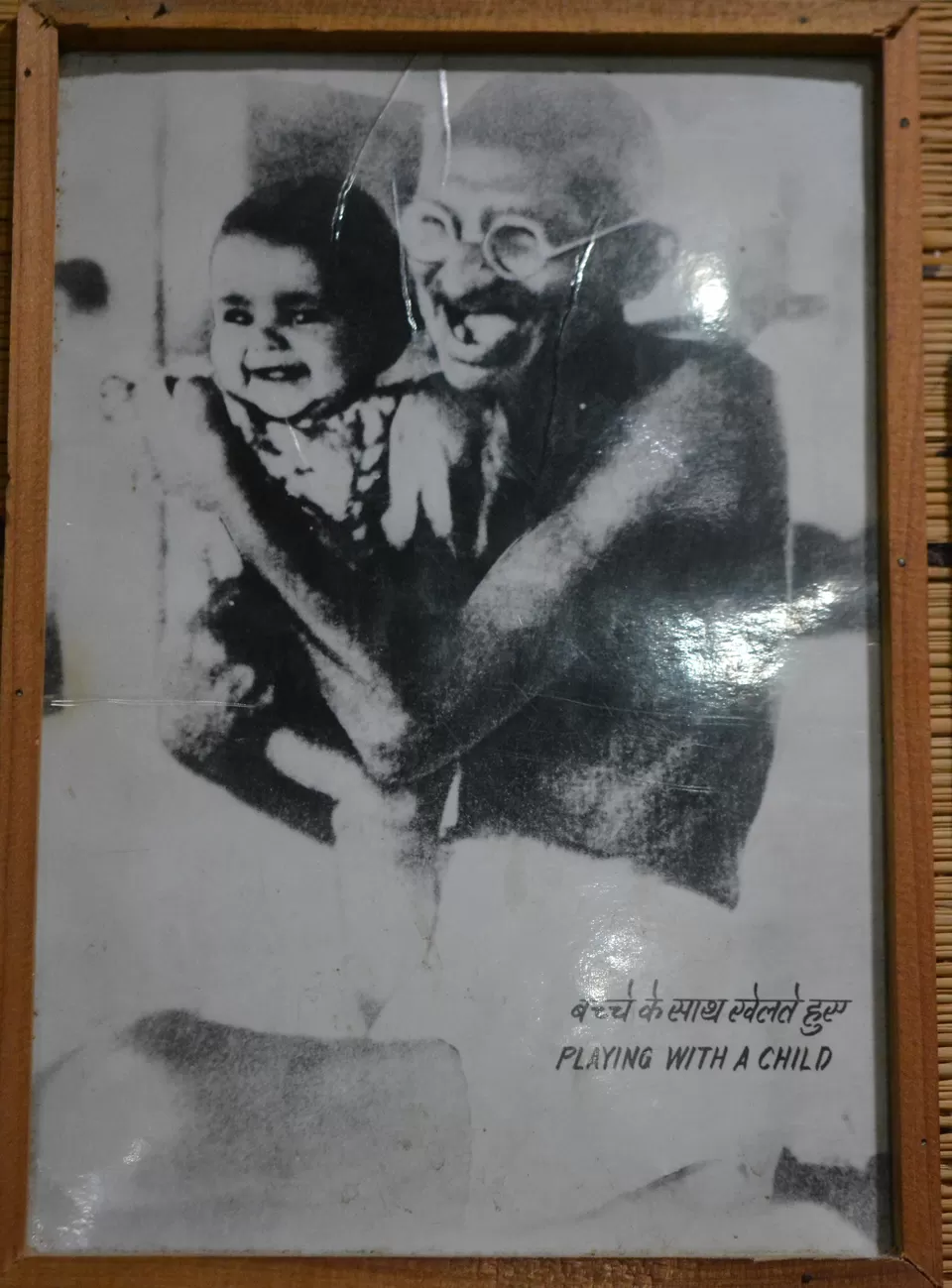 such serene views of Himalayas you will want to sit and relax there for a very long time-I am sure locals would really be doing this( Gandhi ji ki atma to nahi basgye waha ? No its not haunted)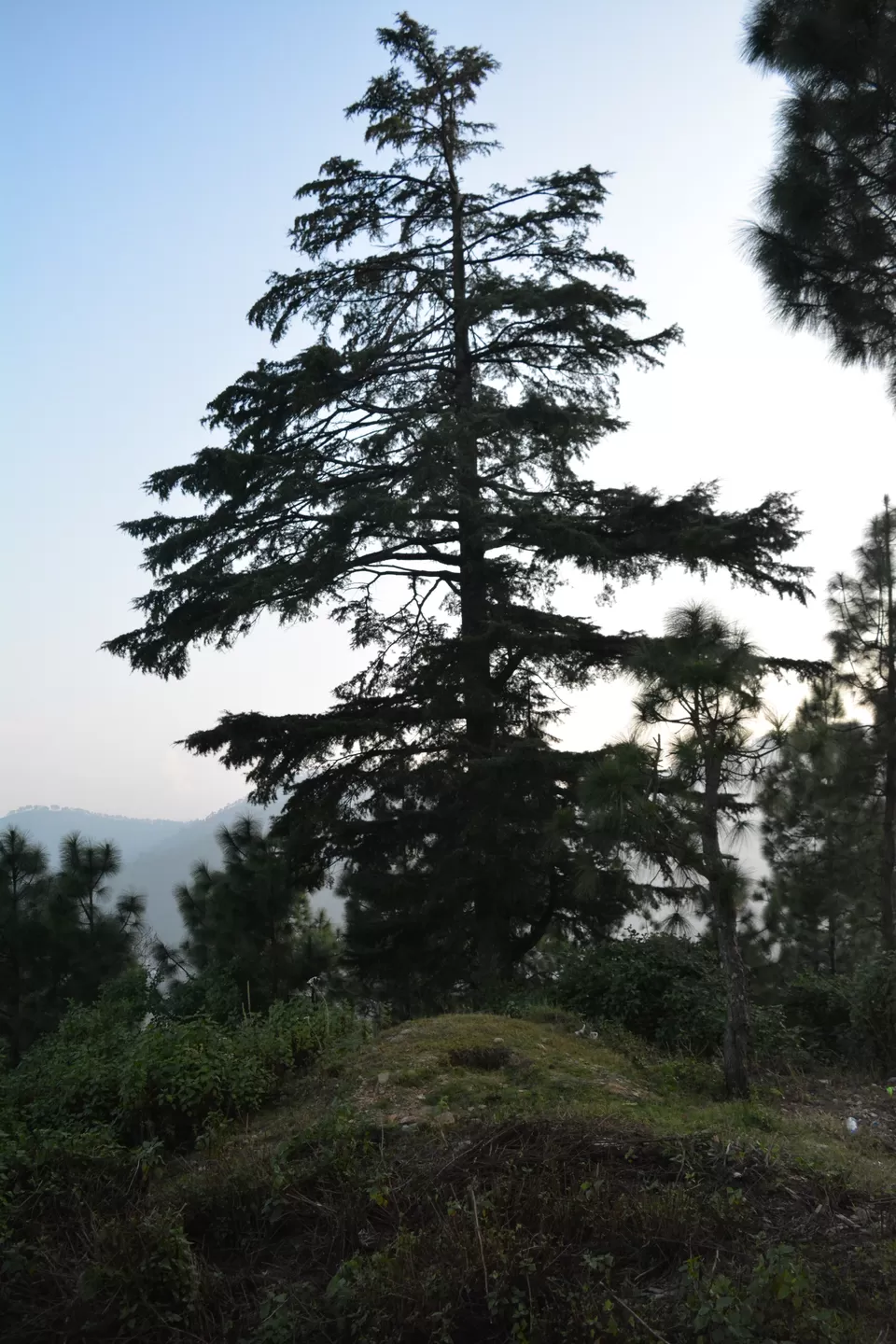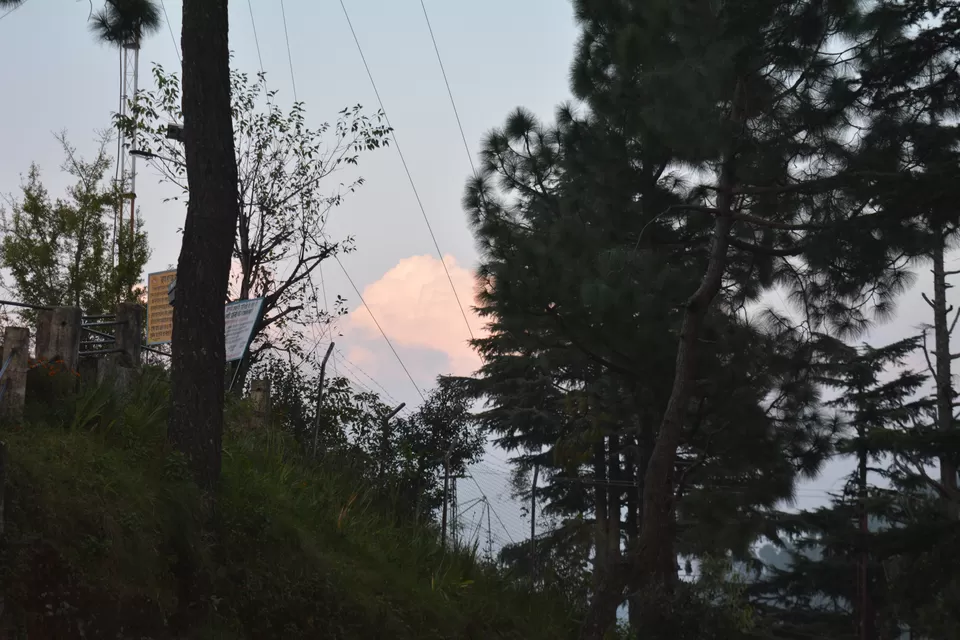 After that, don't miss 'Baijnath Temple' which is believed to be made in one single night using only stones?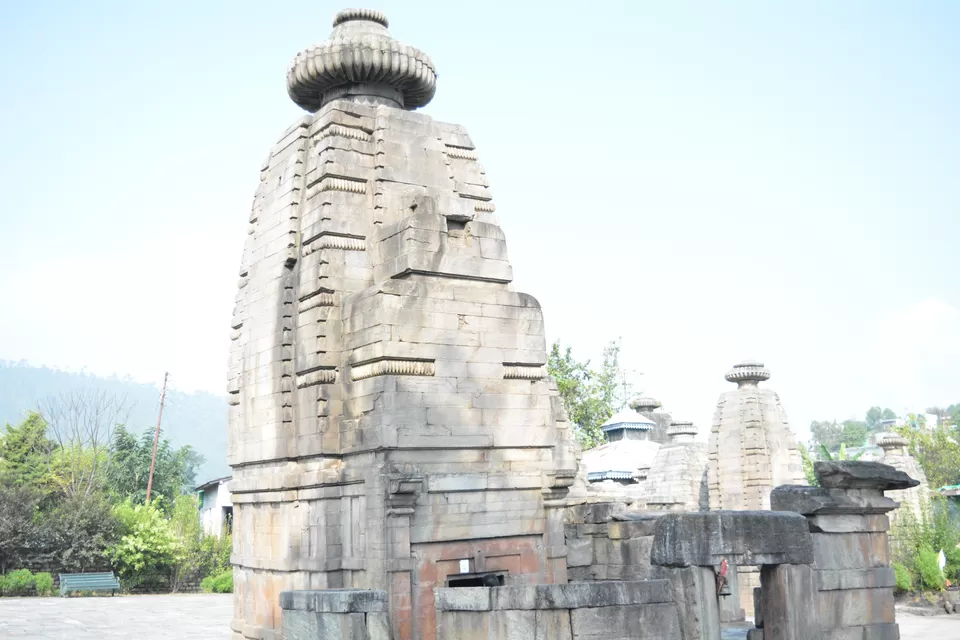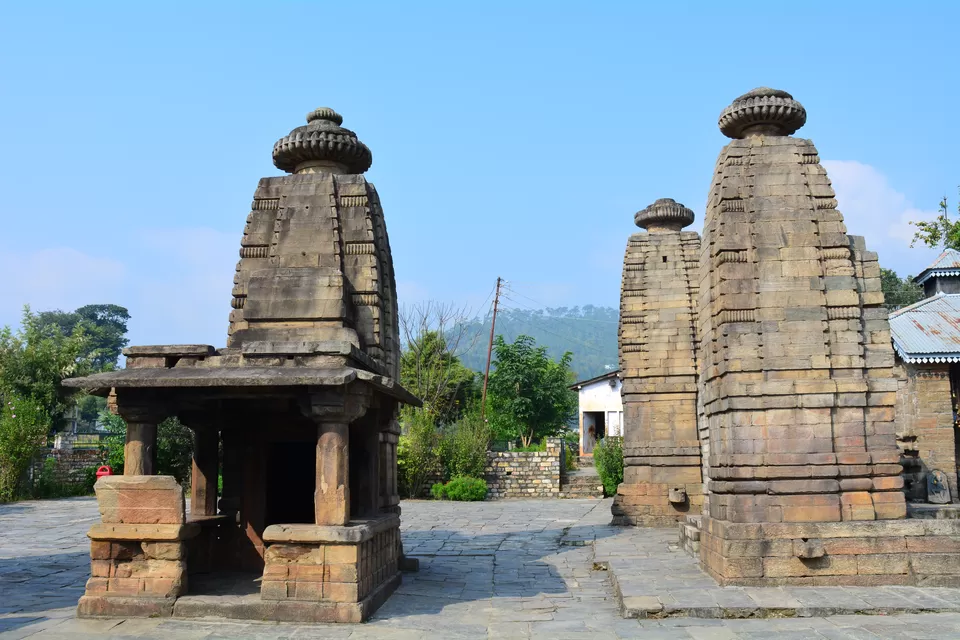 :O are you serious ? Yes, that's what I have been told by a local whose great grand people were present during that era.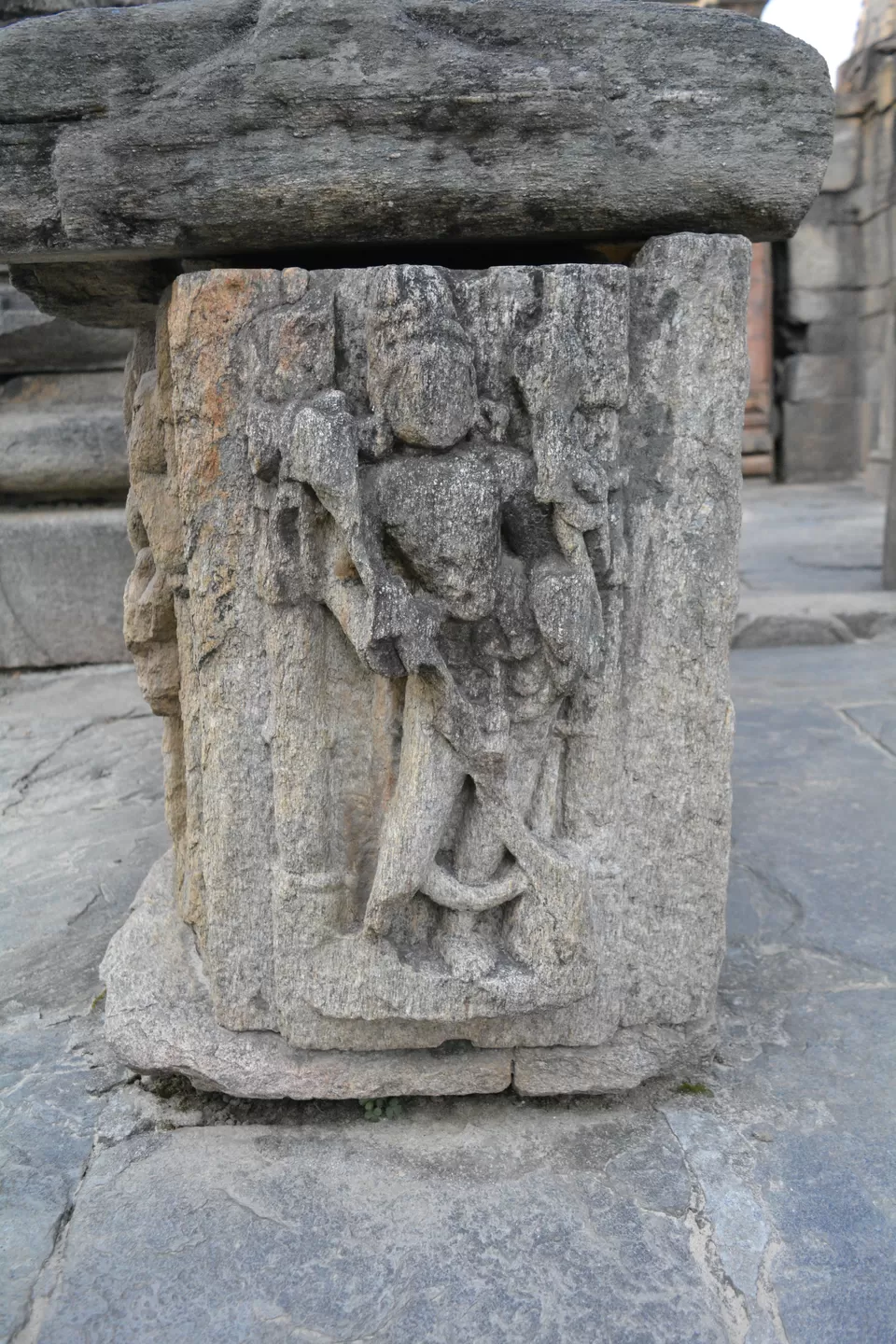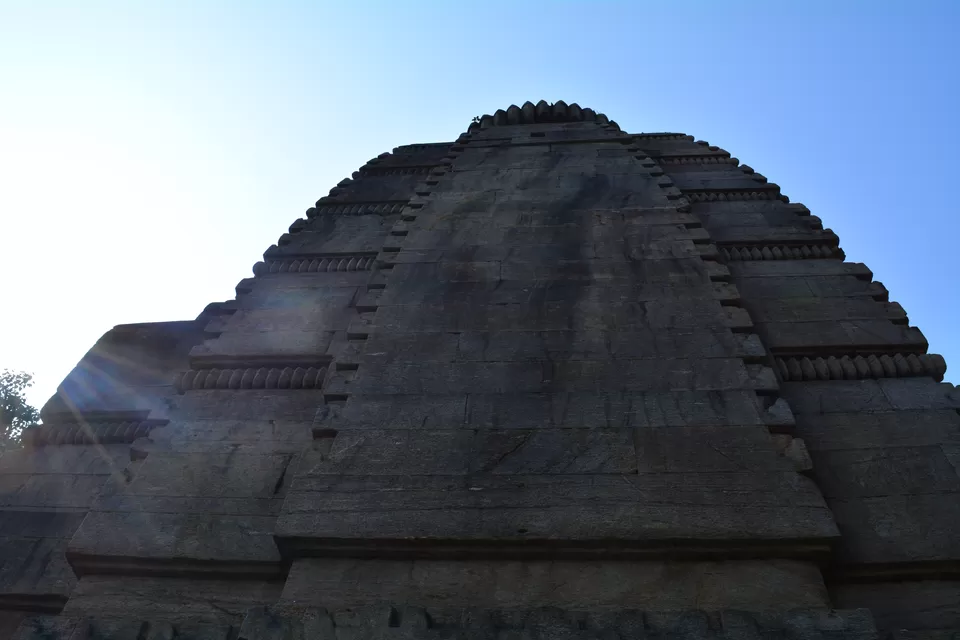 One can reach this place by taking shared private Taxis(Tata Sumo) right from Kausani which would cost you at Rs.20 per head.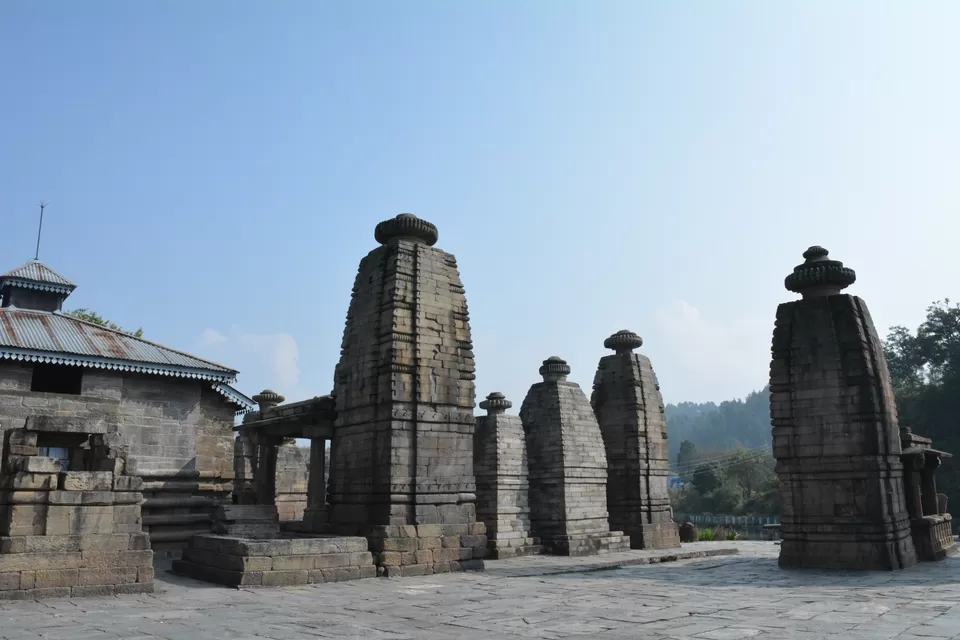 Some pictures showing the ancient temple(ruins before 1200 years before it was built) dedicated to Lord Shiva: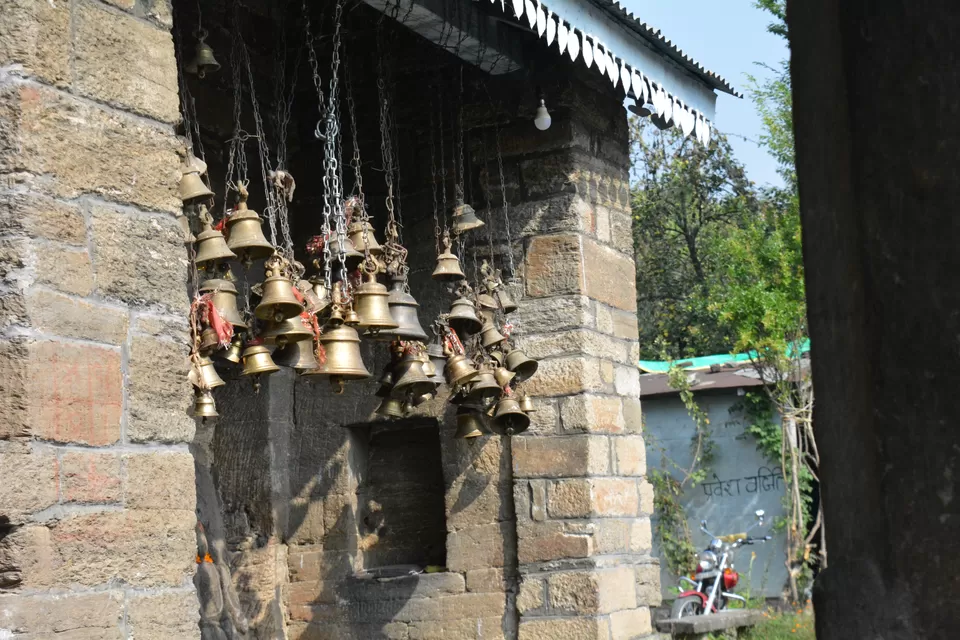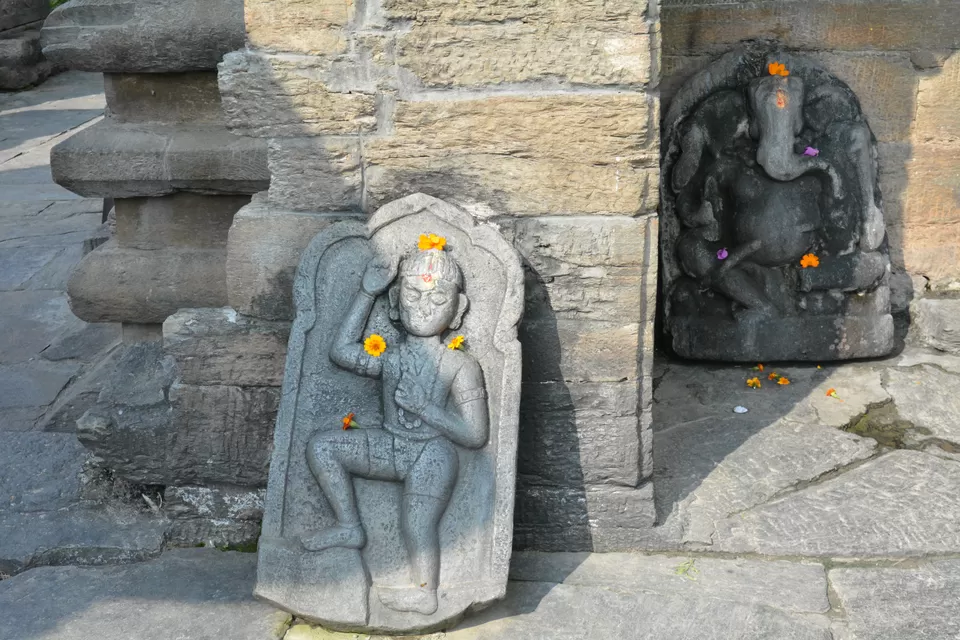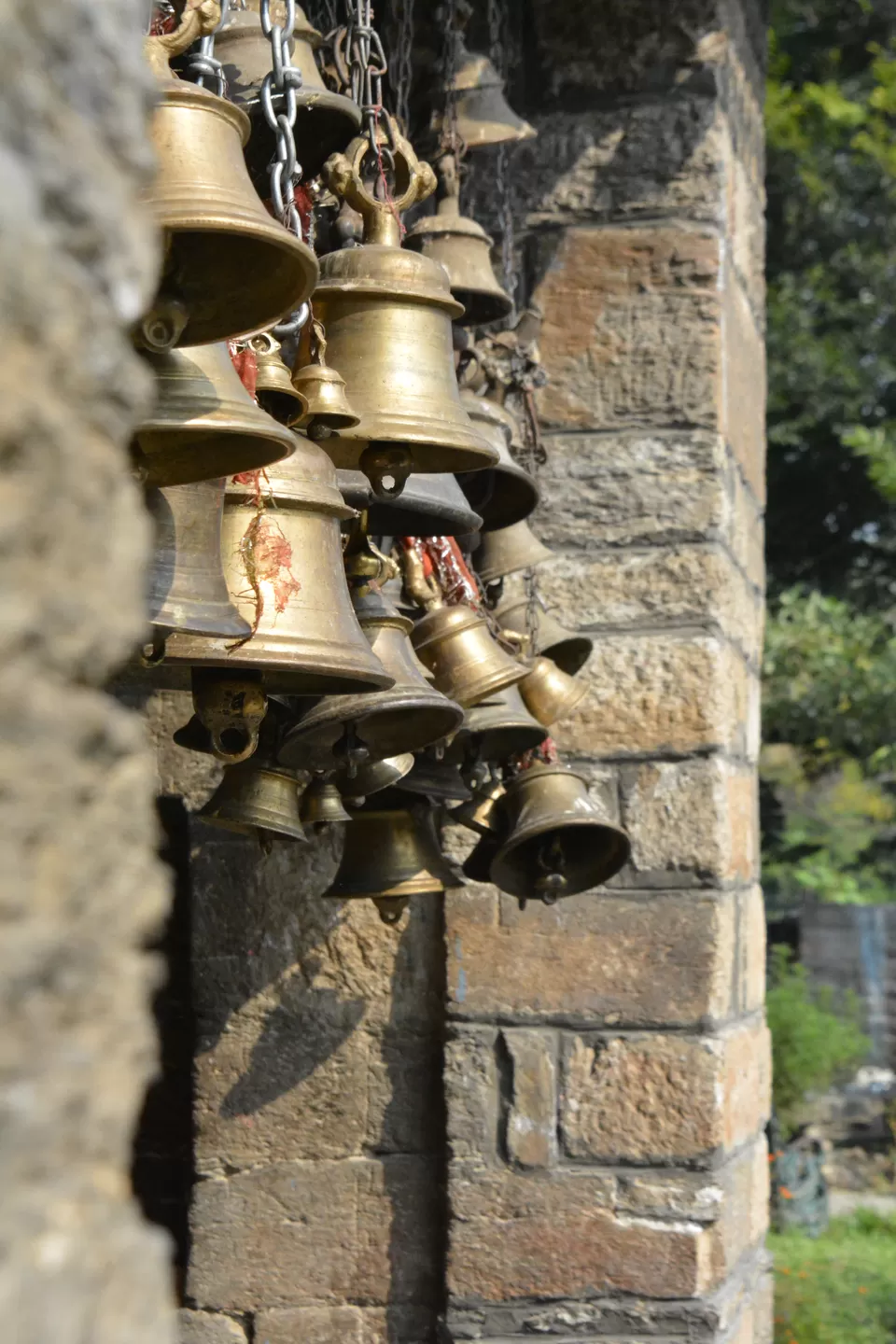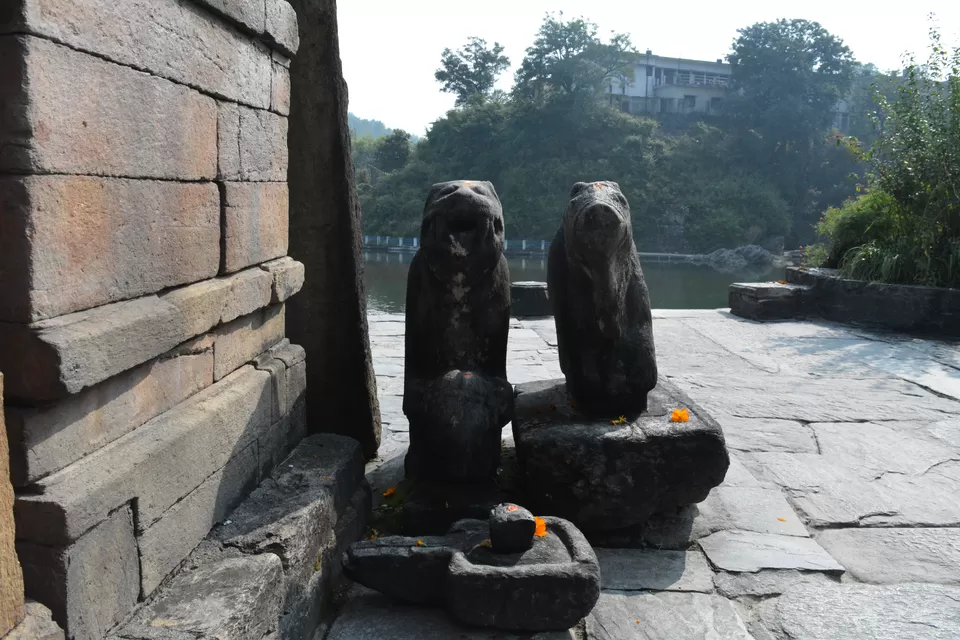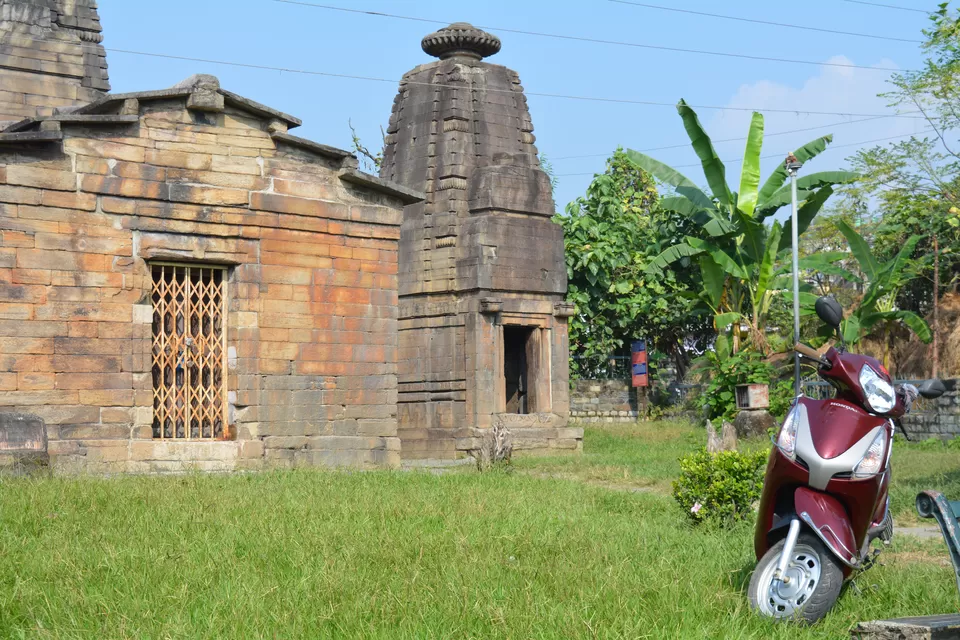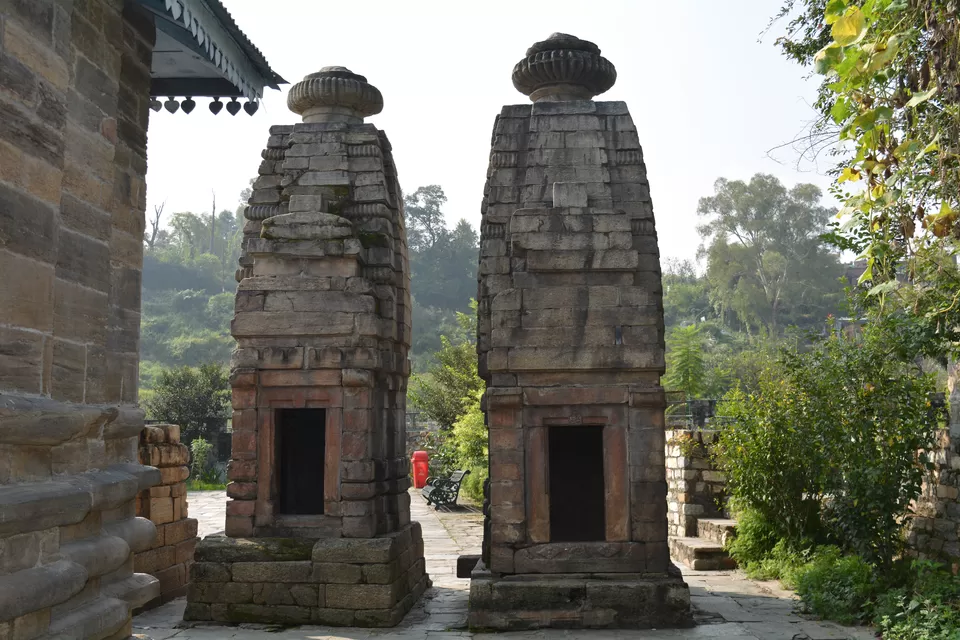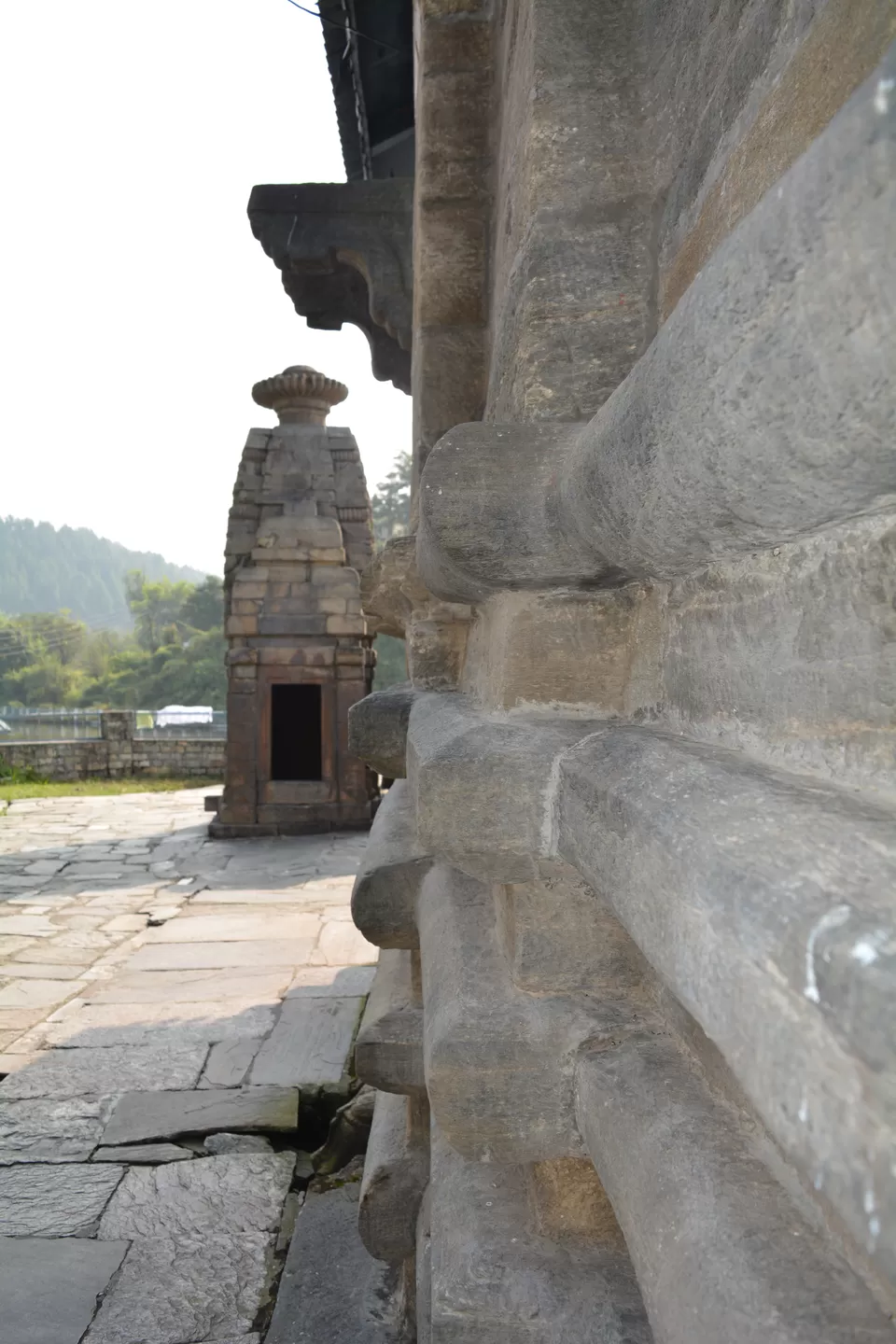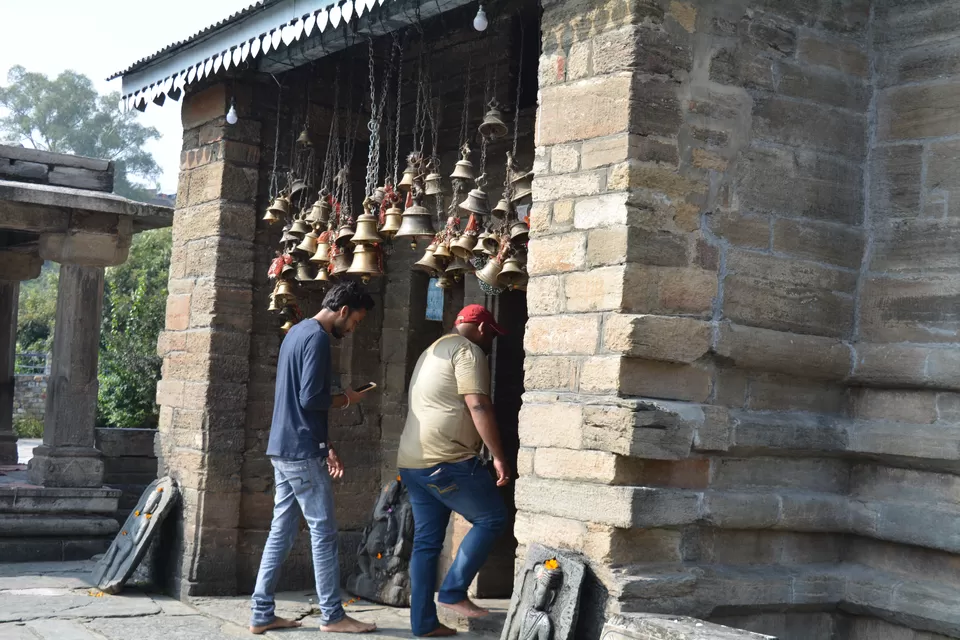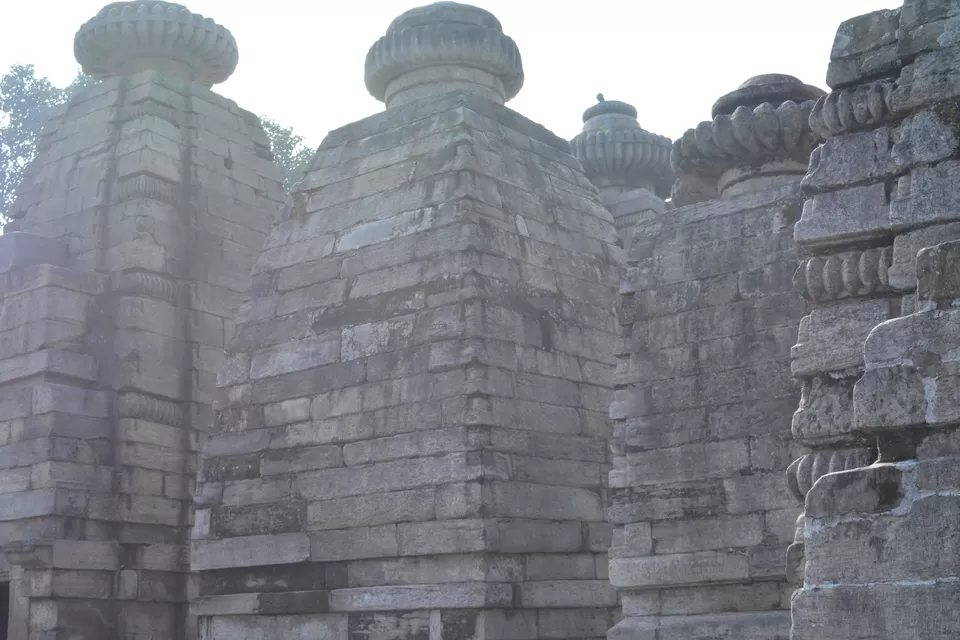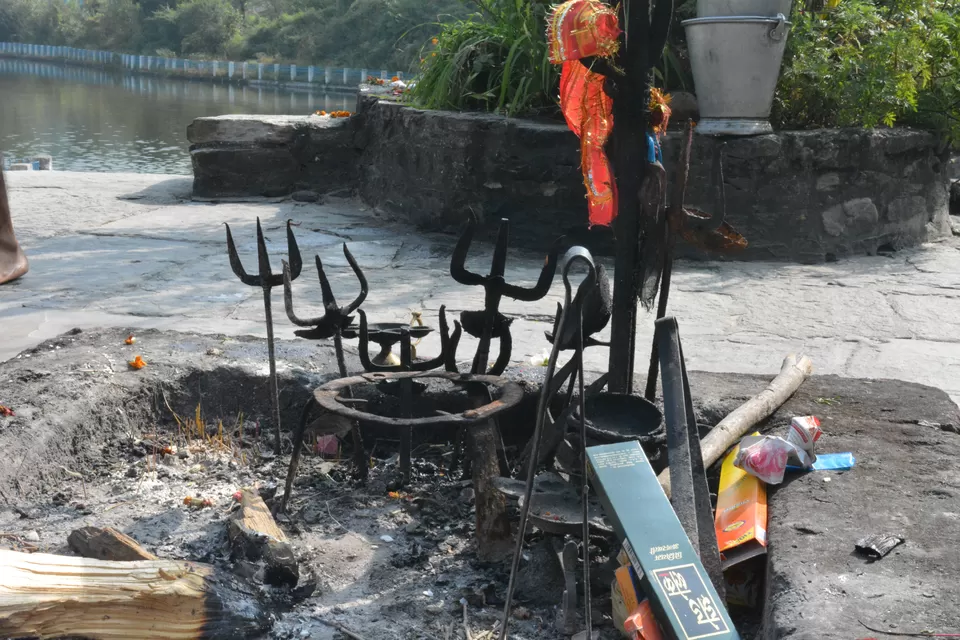 An artificial lake has been constructed along recently to raise the X-Factor of the temple and connect with new genes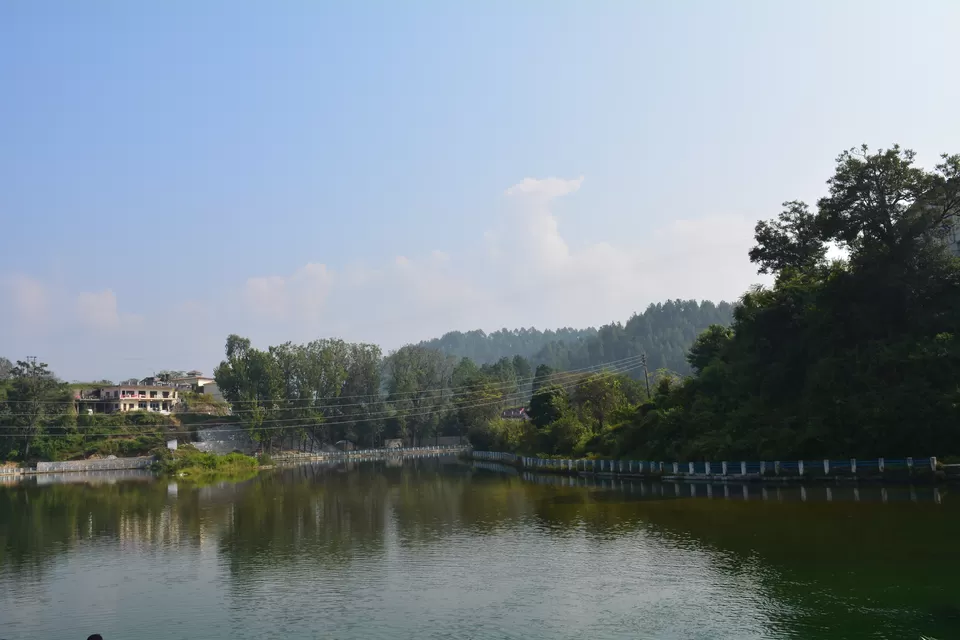 Pattern following Fishes make your day..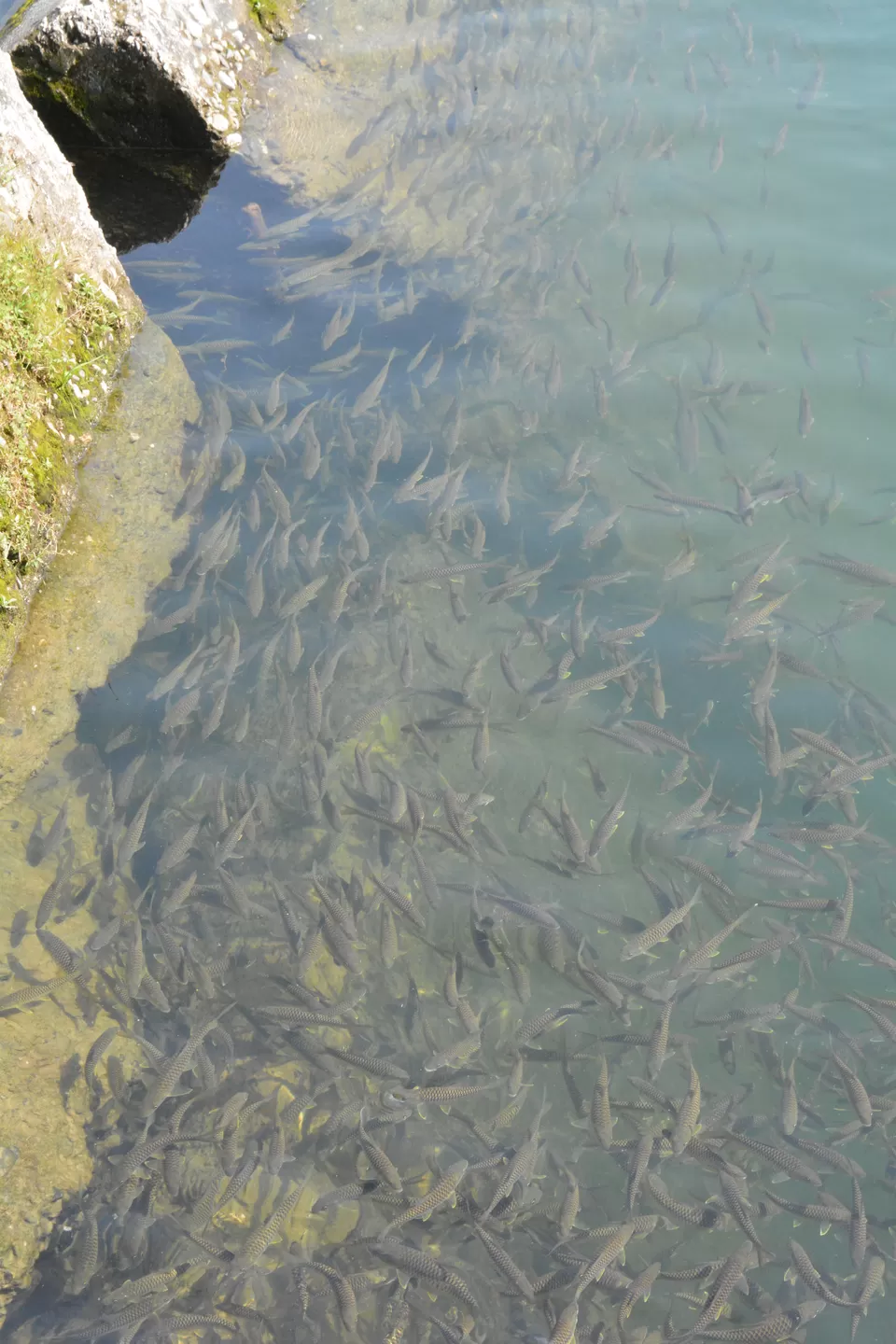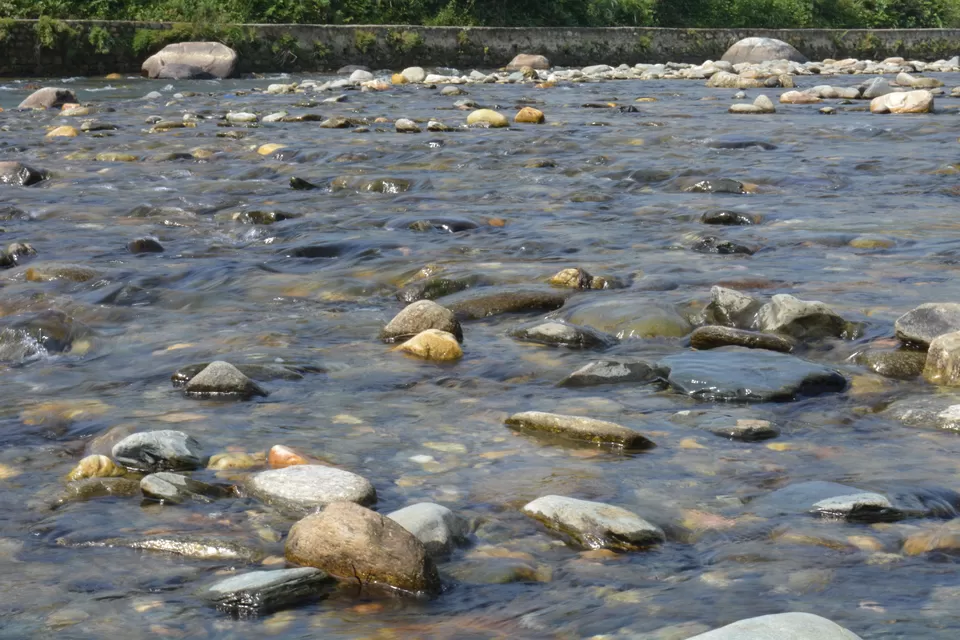 Make sure to get a bus back from Kausani to Haldwani leaves at 2 p.m. then you have to hire private taxis to Haldwani, or you can also a direct bus leaving at 11 a.m. from a village called 'Garud' which between Kausani and Baijnath(This bus should leave you around 3 in night at Anand Vihar Bus Station).
Quick questions that would be helpful:
1. When to Visit:
Depends on you, though September till December are times of cold weather, so carry light woolens. If you can handle, September to October can be done in full sleeve shirts.
2. How much:
Typically you can do a this trip in Rs.2000-3000, this can go up according to the comfort level.
3. For Whom:
a. Singles: Solo, Peace Lovers, Untouched places, Budget Trippers
b. Couples: Secluded time, Honeymooners
4. Avoid If:
a. You're looking for more famous places like Shimla, Manali, Mussoorie etc
b. Looking for some adventure
c. Looking for commercial Touches
5. How to Plan
Considering you have a weeekend to spend,
Get a late night bus/train from delhi till Haldwani/Kathgodam> Reach Mid-day/Late Morning>Sightseeing>Return to haldwani at nearly 6p.m. on sunday>Get bus to Delhi and reach late night/early morning around 3-4 a.m.(Depending on time taken)
This can be changed as per suitability.
Frequent Searches Leading To This Page:-
Top Nainital Tour Packages With Prices, Nainital Honeymoon Package Price, Top Nainital Tour Package For Family, Top Nainital Tour Packages For Family, Top Nainital Tour Package For Couple From Delhi, Top Weekend Getaways From Nainital, Top Weekend Getaway From Nainital