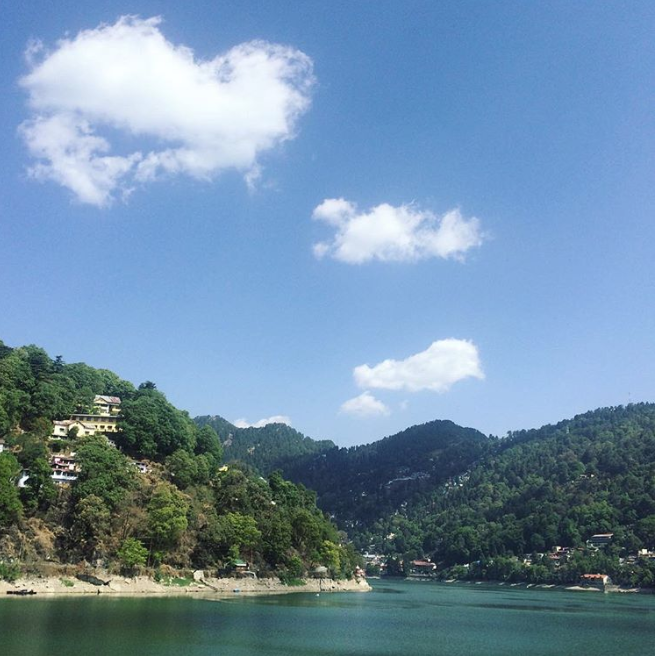 Nainital is about 300kms from New Delhi and can be reached by road or a train. The nearest railway station to Nainital is Kathgodam from where one can board a cab to the town. I'd advise de-boarding one station before at Haldwani which offers more options for cabs. Haldwani to Nainital shouldn't take more than 2 hours to reach. The road offers breathtaking views of the hills and deodar trees that make the Nainital trip memorable.
The people here, are simple and life is slow. When people smile, the smile reaches their eyes and the greeting is warm. When I am here, I actually savor what I eat. I notice the changing colors of the sky and watch the starry night laying on the grass with my sister. I can't imagine doing that in Delhi, well for one, there are hardly any stars to see in Delhi – the air is too polluted!
Where to Stay on your Nainital Trip
If Nainital is on your list, I'd recommend you to take a rented accommodation in the outskirts of the town. Two smaller towns that are more quieter and peaceful can prove to be perfect for this – Naukuchiyatal and Bhimtal which are about an hour away from Nainital.
There are plenty of options from low budget hotels to high-end luxury resorts in the town itself. Here are a few favorite ones –
If you're looking for home-stays, here are a few you could check –
The Cottage by the Woods, Vienna Lodge
What to do on you Nainital Trip
If you are looking for adventure, paragliding and kayaking in Naukuchiyatal can prove to be good options. Naukuchiyatal is my favorite lake. Best time to visit (April-May)
Also visit, Bhimtal (half an hour drive from Nainital) which has the largest lake in the district and in the center of the lake is a small island which offers a panoramic view of the lake. You may visit Sattal too, which is an interconnected group of seven freshwater lakes set amongst dense forests of oak and pine trees.
You can also trek up to Naina Peak which is commonly known as China Peak.This range located at a height of 2615 m can be reached through the forests of rhododendrons, soaring deodars and cypresses . From the peak you can view the Tibet Border and Nanda Devi Peak and a beautiful 360 degree view of the Himalayas.
If you are an astronomy lover, ARIES is where you should go. ARIES is an astronomical institute which consists of advanced telescopes. Prior permission is required to visit the observatory.
Another attraction is the Dorothy's Seat, also known as Tiffin Top which provides a 360degree view of Nainital and is a delight for photographers. It is recommended to be visited during the day for the best views.
If you love bird watching, Kilbury is the perfect place. Situated at a height of 2528m, the forest has over 500 species of birds.
Nainital Zoo – Located about 2 kilometres uphill from Tallital Bus station, there is a steep motor-able road leading to the zoo. You can also walk up the hill. The High Altitude Zoo is the only Zoo in the state of Uttarakhand. Snow Leopard, the Himalayan Black Bear, Siberian Tiger, Barking Deer, Sāmbhar Deer, Palm Civet Cat, Wolf, Silver Pheasants, Hill Fox Goral, Rose Rringed Parakeet, Owl and several other species of animals create a magic of environment within a periphery of the zoo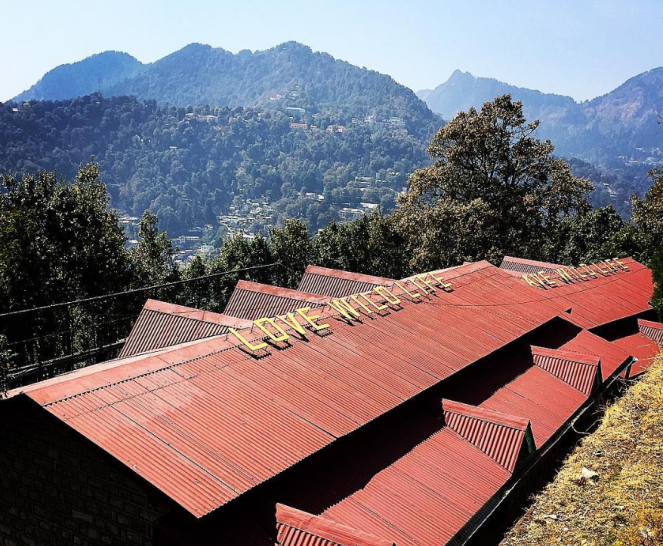 Note : The Zoo remains closed on Mondays
If you want to enjoy some quality time, you can walk down from the Zoo and find a narrow lane that leads to the woods.
Where to eat on your Nainital Trip
Machan – Located atop a small platform on the Mall Road, this family restaurant offers a view of the Naini Lake. The prompt service and delicious food wins the heart of many.
Cafe Chica – This is Abbotsford Lodge's quaint cafe. This hidden gem has a classy colonial charm to it. This happens to my favorite in the town for an English breakfast.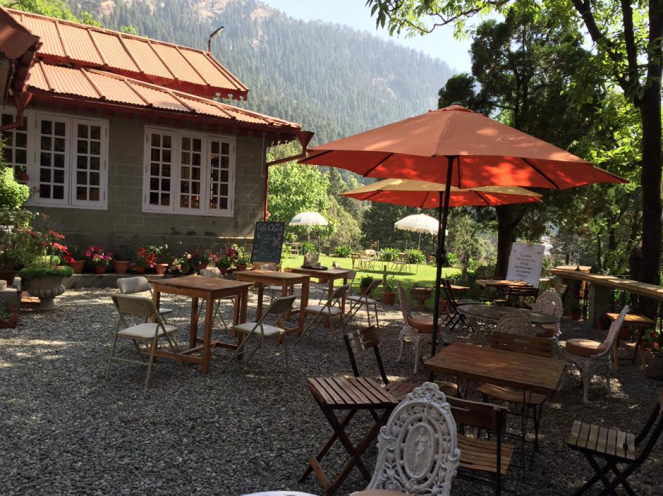 Honey Hut – With their eco-friendly and natural products, Honey Hut offers food, body care to therapeutics, all under one roof. With extremely stylish interiors, the store presents maximum comfort for all.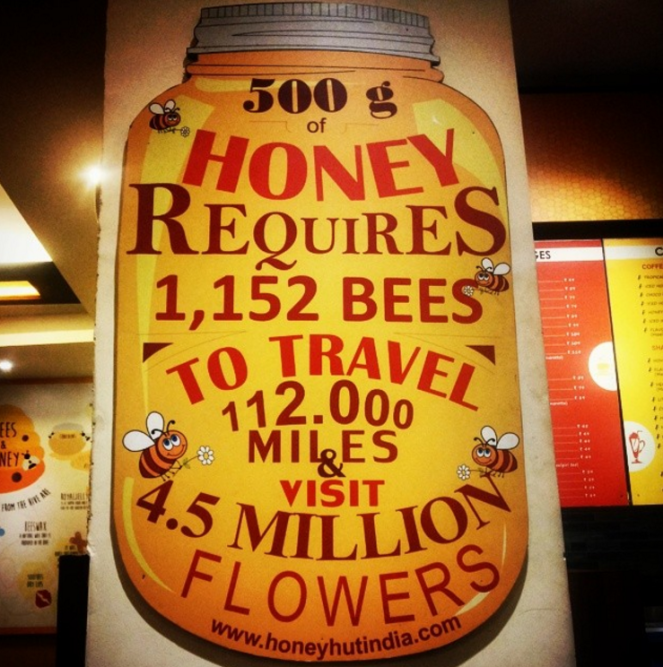 Sakleys – Located at the end of Mallital road, this restaurant, sspecializes in Thai curry, honey chicken, roast lamb and pepper steaks. The cakes and pastries are great; even if you don't dine here, swing by and pick up some dessert to take back to your room.
Visit the I Heart Cafe Himalayas in Mehra Estate (45minute drive from Nainital)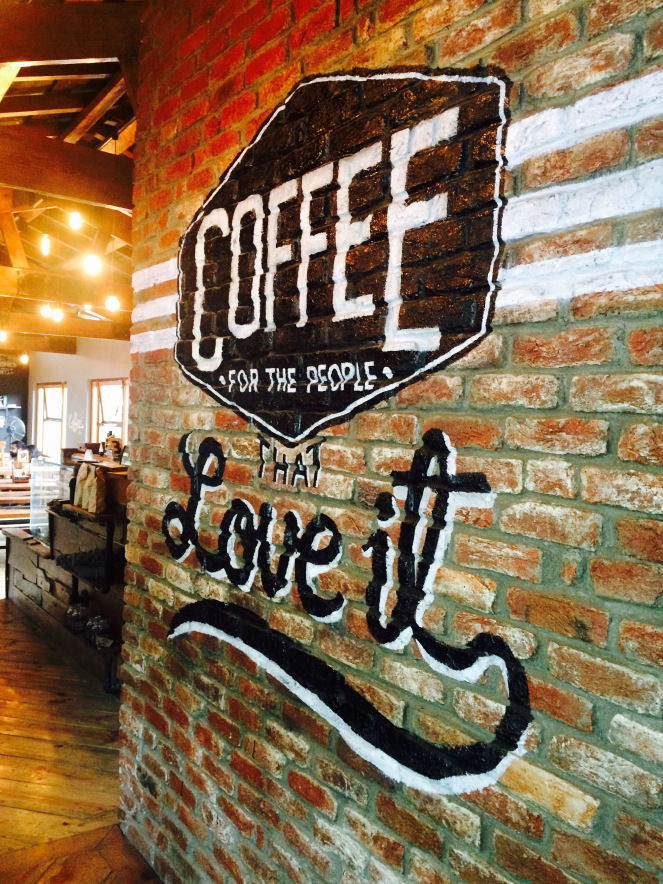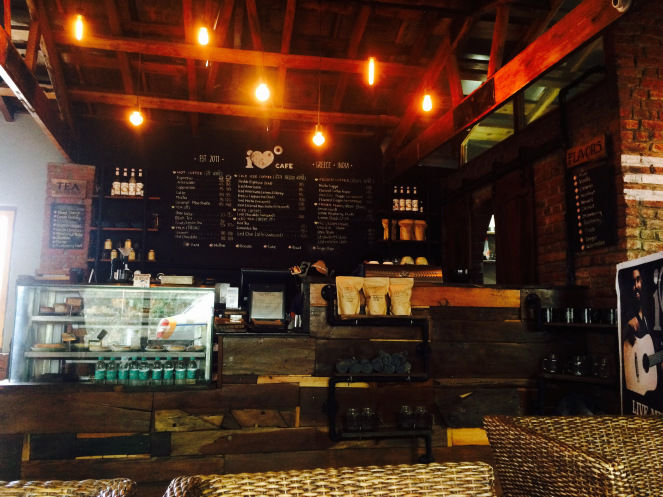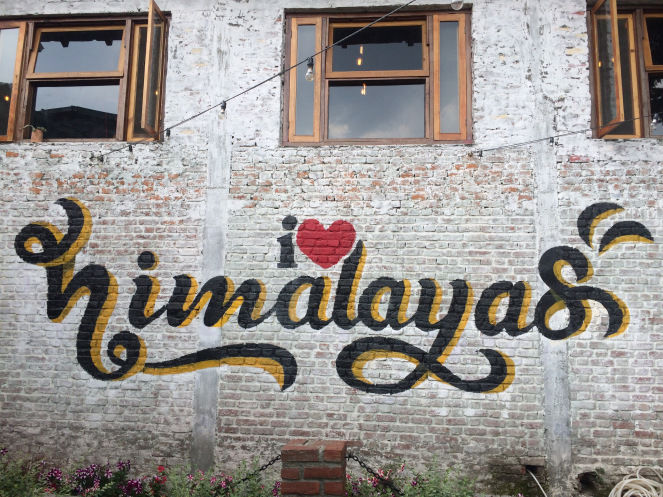 This is a beautiful little cafe and is famous among coffee lovers and offered a great hideout on my Nainital trip. Their espresso is known to be the best in the area. I'd also recommend Pancakes.
Do eat the famous momos (also known as dumplings or dim sums) and thukpa (a type of Tibetan soup) while you're shopping in the famous Tibetan market.
Tip : No matter what month you decide to go on a Nainital trip, always carry at least one pullover or sweatshirt. The weather can be moody any time of the year and that is the beauty of it..!