Do Visit My Website for More ! - https://www.aworldofwayfarer.com/
in a thick foil of nature, accentuated by the scent of the flowering blossoms blending miraculously in the crisp fresh air, Nainital is a true treasure trove of Uttarakhand. It was first discovered by the British in 1841 and lies in Kumaon foothills of the outer Himalayas. Perched at an elevation of 1,938 metres (6,358 ft) above sea level, the glittering capital of Uttarakhand is hailed for being a parent to the eye or mango-shaped, Naini Lake from which it has earned the epithet of being City of Lakes. Let's explore this enthralling jewel in the Himalayan Mountains, surrounded with lakes and mountains on its four side.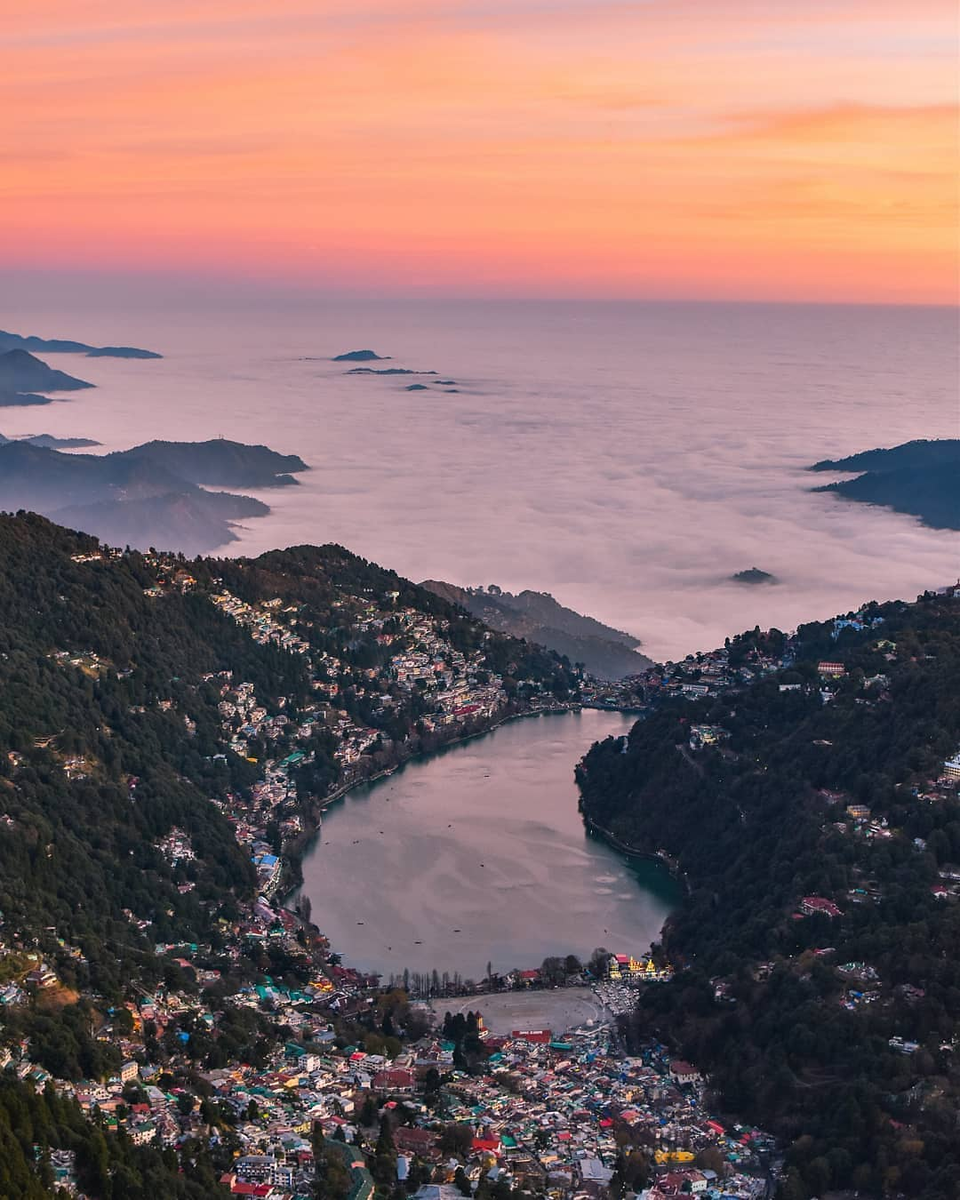 It was around the time in December when I came home to Lucknow from Solan, Himachal Pradesh to spend new year's eve with my family and friends. The next thing I know we were planning a trip to a hill station to start the year with an adventure. My friends and I came to the consensus on a short 3 days and 2 nights trip to Nainital. We packed our bags and prepared for the spontaneous excursion to the the snowy peaks, the impressive lakes, and the verdant greenery coming ahead!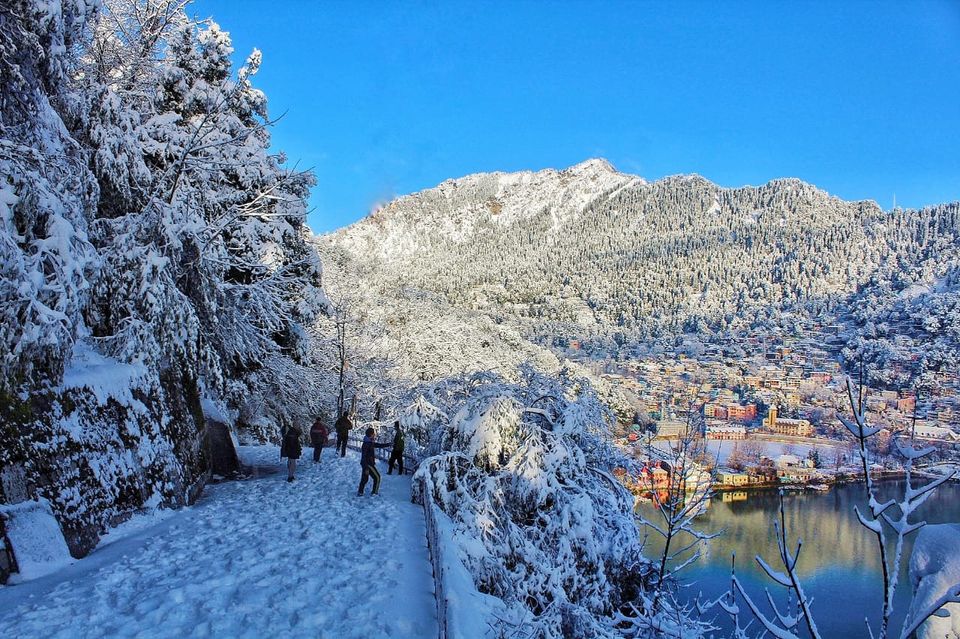 Best time to visit.
We started for this trip on 1st January right after the new year's eve in winters. We expected snowfall in fact we were rooting for it. The only downside of planning to visit hill stations in winters especially in December or january is unpredictable weather and road blockage if you get unlucky you could be stuck there due to heavy snowfall. But you can check the forecast before for next 3-4 days of a place to make it a upside.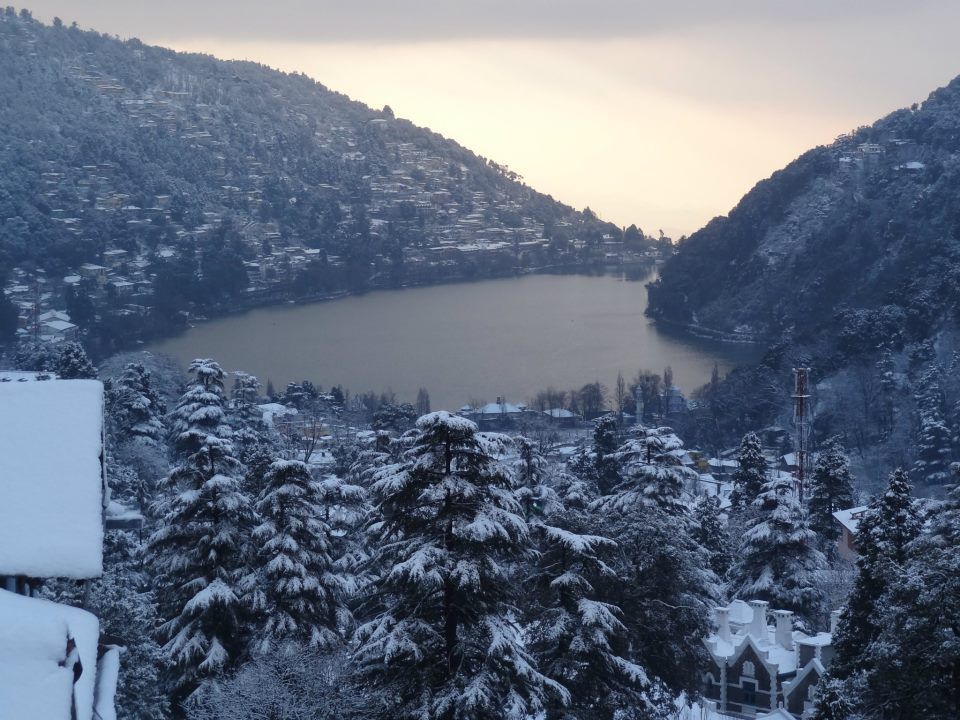 Nainital has a pleasant climate throughout the year. Other than that the best time to visit this place can be in summers from March to June, also the peak season with average temperature of 23 degree celsius. July to September is the monsoon season with heavy rainfall and chances of landslides so it is not advisable to travel in this season and then there is Winters, October to February with temperature 0 - 15 degree Celsius. For all the Snowfall lovers this is the best time !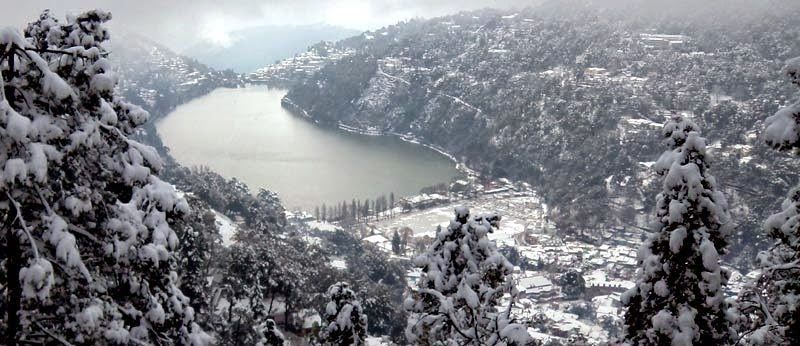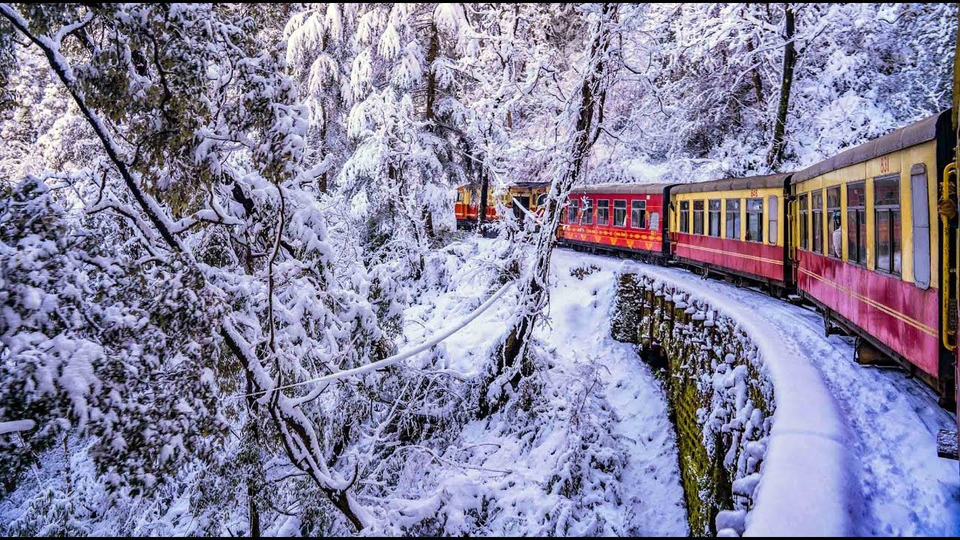 The journey is what makes a trip more memorable which also my favorite part. Sometimes Journeys can be exhausting but the experiences we gain on the road is what counts. As for me train journeys have always been invigorating. So we took a train from Lucknow at around 1 am on 1st January and reached Kathgodam early morning around 9 am. Kathgodam is about 342 - 388 kms, 7-8 hours by train from Lucknow depending on the route you take. As soon as we arrived Kathgodam we found a cab just outside the railway station which took us about 1 hour, 34 kms from Kathgodam. The one hour drive from Kathgodam to Nainital was like Nature's peace flowing into me as sunshine flows into trees. The winds blowing their own freshness into me and silent Pine and Oak trees along the road beckoning to me.
Nainital is one of the most accessible hill station in North India. Now Taking Delhi as a starting point here's how you can reach Nainital.
By Train
You can take a train from Delhi and reach the nearest station that is Kathgodam which is about 281 kms, 5 hours 30 minutes. the duration may vary depending on the train and route. I recommend taking Shatabdi. You can find many taxis and buses available just outside the railway station, which will take you to Nainital. The distance from Kathgodam is 34 kms and takes slightly more than an hour to reach Nainital.
By Road
Travelling by road on your own or Private or shared taxis is the best way of reaching Nainital from Delhi. It is 300 km from Delhi it takes about 7 hours to reach Nainital from Delhi and connected by the National highway 9. Overnight buses are easily available from ISBT Delhi to ISBT Haldwani or Kathgodam and you can change here for Nainital.
By Air
Patnagarh Airport is the closest airport to Nainital. It takes roughly about 2 hours to reach Nainital from this airport and is about at a distance of 60 kms. There are number of buses and cabs available to take you to your destination.
Accomodations - The Naini Retreat, Nainital by Leisure hotels.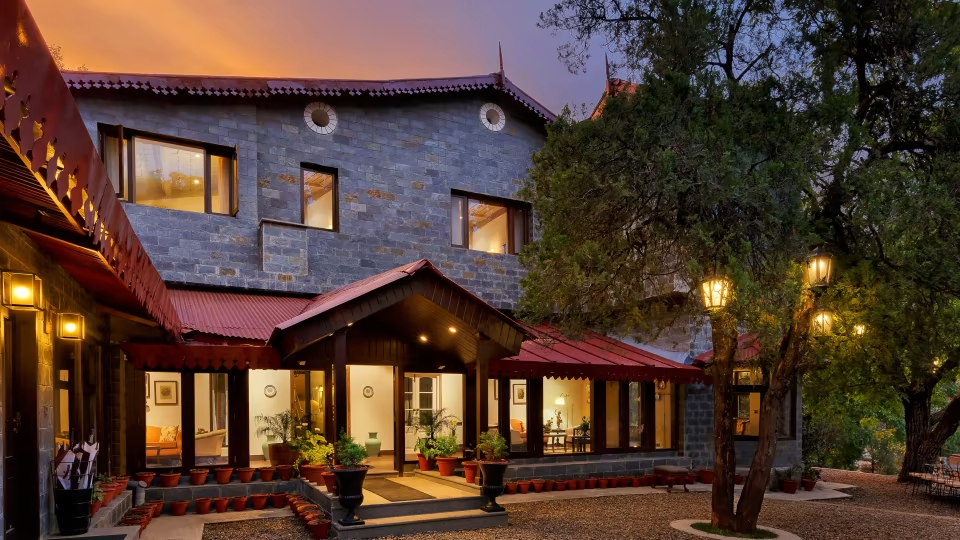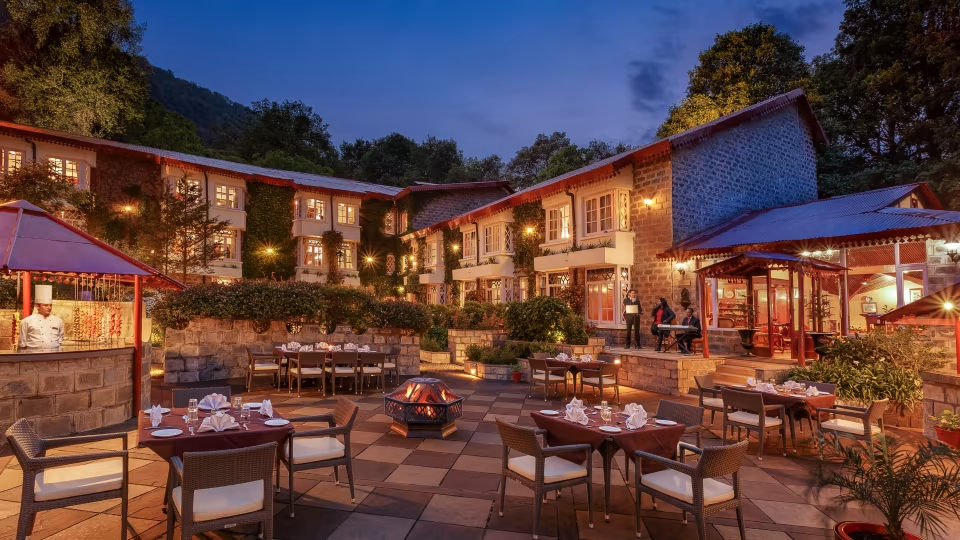 We reached Nainital in the morning between 10 to 10:30 am and checked in. We planned a luxury stay at Naini Retreat, by Leisure hotels. as the purpose of our visit was to relax and chill before entering into the bustling routines of the upcoming year. Walking through heritage resort I saw the pristine Naini lake, The Colonial-style villas with elegant wood-cosseted rooms, seating areas and they sure did have upscale amenities and chic alfresco restaurant and a spa. The Property overlooked the majestic Naini Lake, which served as a marvellous view for the diners.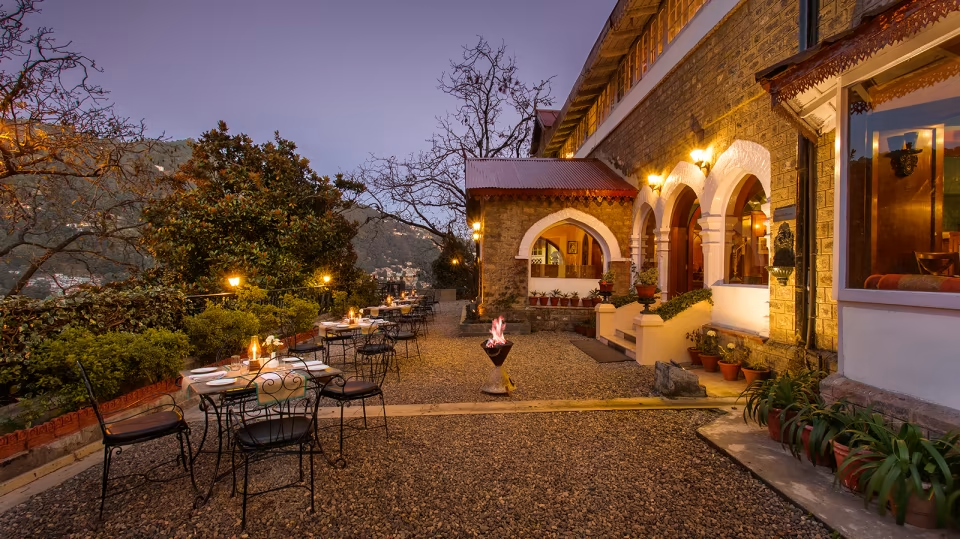 The next thing I know, I was walking through the Garden Cafe 'n' Jim's Grill at Naini Retreat, perfect venue for guests looking forward to grab a quick bite or laze around for an outdoor brunch. We enjoyed picturesque lake and mountain views from the comfort of their own patio and garden where we had having our morning breakfasts. And then they had mouth watering multi-cuisine food menu that served cuisine specialities including Italian, Chinese, Continental and Indian dinner and lunch options at The Gurney House, their in house restaurant. As a group of friends on the very first day of a new year it was a necessary custom to get a kick start with some booze and it so happens we landed on the right stay option when we found out about their Stella Bar offering choicest beverages of high quality and sample their Kumaon specialities. We spent almost all our nights chit chatting and hanging out in their luxurious bar. Lastly they also had open-air restaurant, The Walnut Café surrounded by pine trees and mountain views overlooking the captivating Naini lake. We had flavours of the Himalayan cuisine on the table. It was all experience of a lifetime. The tour of the resort was a short trip in itself. If you are planning a Luxury experience of a high quality stay, I strongly recommend Naini Retreat, Nainital by Leisure hotels.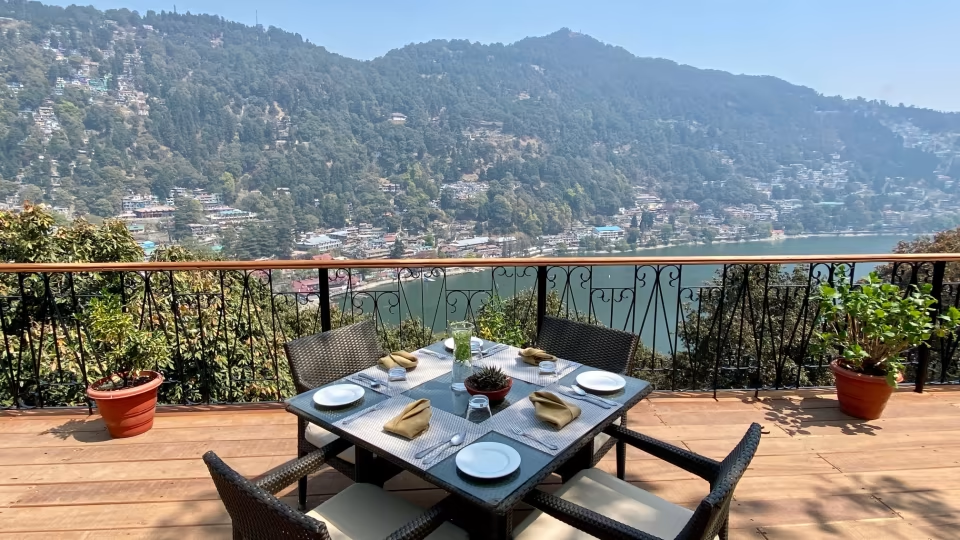 Since Nainital is one of the busiest tourist spot, there are many other properties, heritages and luxury resorts available which you can pre book or book on the spot.
Here's a well planned Itinerary ! All the things to do & places to visit.
Day 1
After checking in we headed to the resort's garden cafe to have breakfast. Since it was a spontaneous trip and planned overnight we did not have time to make a list of all the places we were going to visit. So we planned our day around the table and the first day we visited -
Naini Lake
Naina Devi Temple
Nainital Ropeway & Snow View Point
The Mall Road.
Boating at Naini Lake.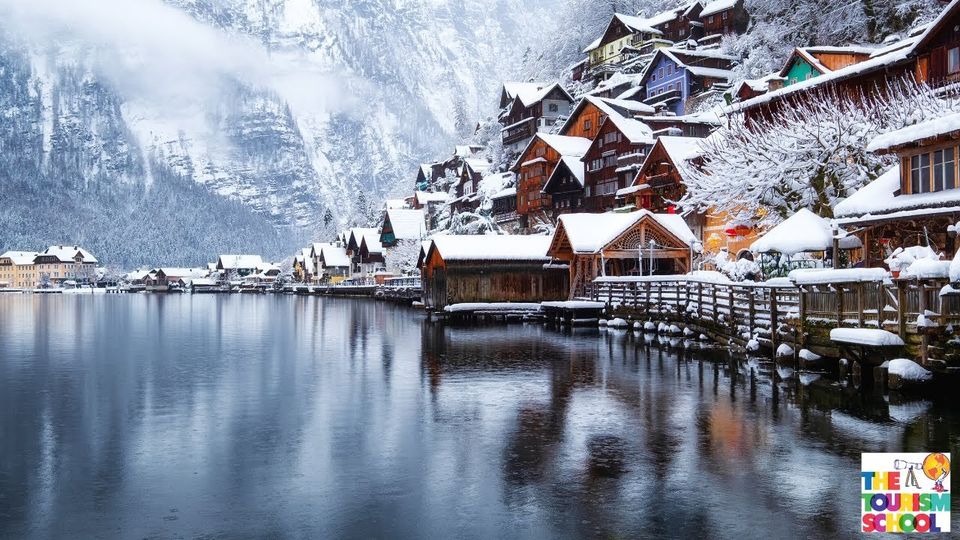 We headed out from the hotel around 11 am. At this time it was cold, cloudy and a small sunray making its way through the clouds laying its reflection on the Turquoise coloured water of the unblemished Naini Lake. We meandered around the lake amidst the main town of Nainital. Coniferous trees that covered the hillside added charm to the raw beauty of the place. One of the fun activities to do is boating covering the perimeter of 2 miles with a depth that varies from 6 m to 28 m of the lake.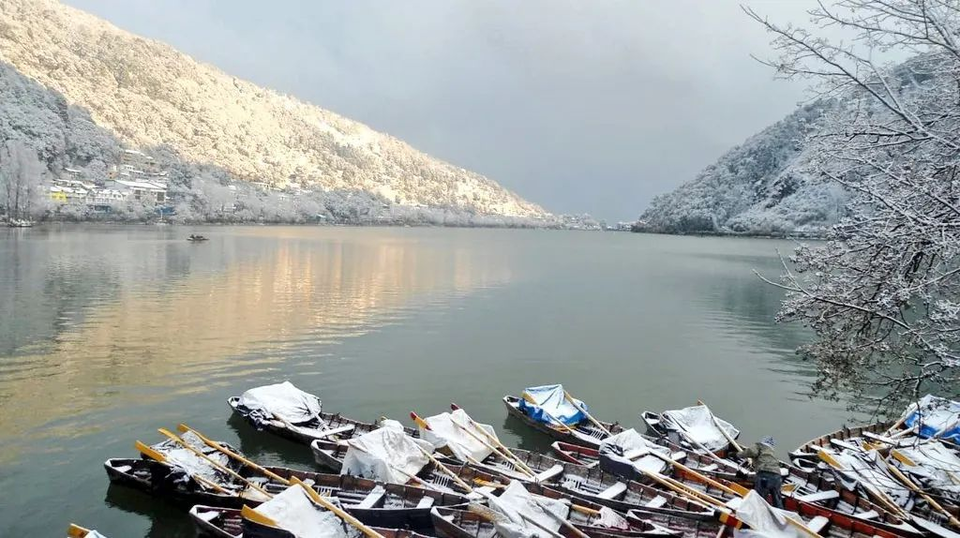 The legends say that three sages, Devotees of Lord Shiva - Atri, Pulastiya, and ulaha had come here for pilgrimage, they felt thirsty and could not find any water. They dug a deep hole where the present lake stands and filled with water brought from Mansarovar Lake in Tibet. The northern part of the lake is called Mallital while the southern part is known as Tallital. Balia Nala is the main feeder stream of the lake. This is one of the four lakes of Kumaon hills, the other three lakes are Sattal Lake, Bhimtal Lake, and Naukuchiyatal Lake.
Boating hours are open from 6 am to 6 pm and cost around INR 120 to INR 150 depending on the people. This is a Must do Activity !
Naina Devi Temple
Just around one the shores of the lake is the Naina Devi Temple. After we were done boating we walked to the temple and offered our prayers. The legend has it that Naina Devi Temple is the place where eyes from burned body of Goddess Sati fell when her corpse was being carried by Lord Shiva. The word Naina is synonymous with Sati's eyes.
The Temple is open from 6 am to 9 :30 pm with no entry fees. So you can sit in peace, enjoy the majestic view of the lake and be amused by the ambience.
The Nainital Ropeway & Snow Point View
The next activity on today's list was to experience the ropeway. Although I have had a similar experience once in Timber Trail, Parwanoo but every hill station has different view and exhilarating experience. One of the localites guided us to the start point of Aerial Ropeway which is Mallital, 1 km from from Naini lake via Mall Road. It took us 5 mins to reach the point on foot you can use local transportation to get there as well. The view from up above was mind numbing. I had my gaze stuck on the lake which looked clearly like a mango despite of people giving different names like pear, eye, kindney shaped lake and the snow capped mountains.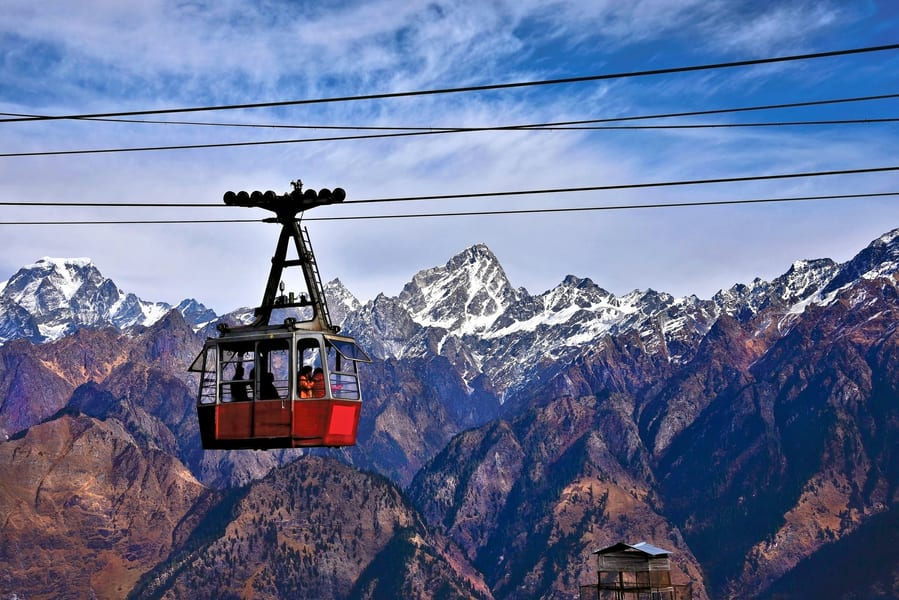 The Aerial Ropeway of Nainital leads to the Snow view point and costs around INR 150 for both sides and is opened from 10 am to 4 pm.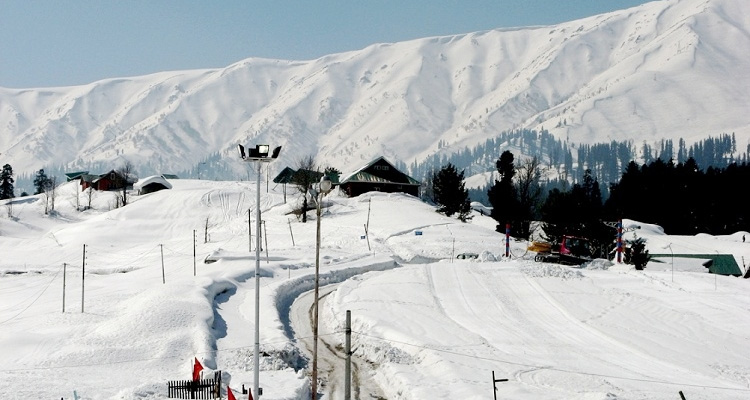 We ventured to the Snow view point on the Cable car. The Ropeway took 2 - 3 minutes to reach the Snow view point which is 2 kms from Naini Lake. you can also use public or private transport to reach Snow View point directly if you are not interested to take the ropeway. From Snow View point, 2270 meters above sea level I looked fixedly at the panoramic view of the mighty Himalayas draped in a blanket of milky-white snow. One can see a picturesque view of all three important peaks- Nanda Devi, Trishul and Nanda Kot peaks together from this point. We saw the Himalayan range and its magical peaks from a huge pair of binoculars has been installed at the Snow View Point that allows you to take a closer look.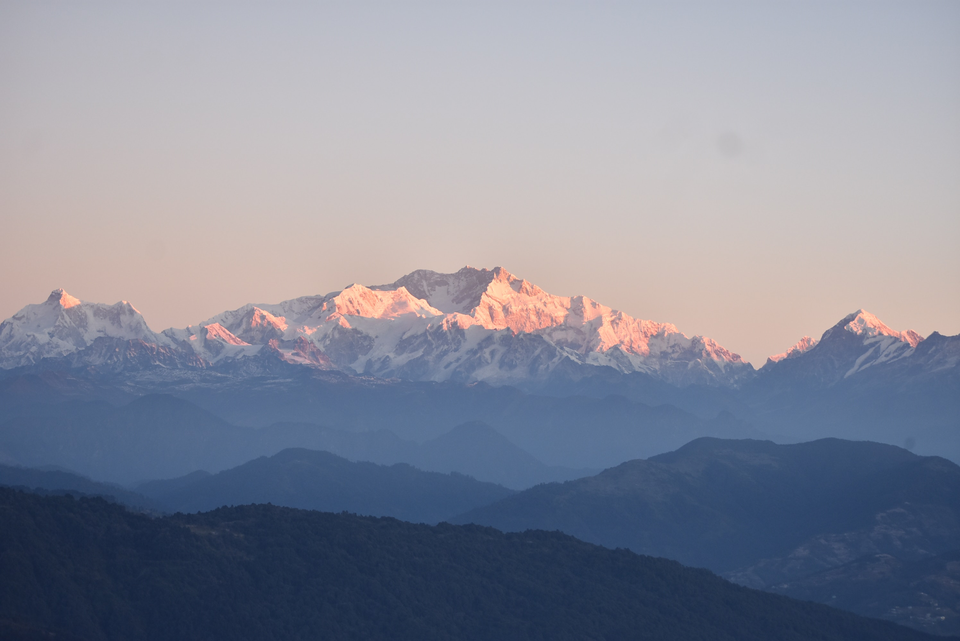 We also witnessed fresh snow followed by snowfall at the snow view point. The first day felt like all that we came to achieve here has been granted and made possible by that almighty.
The Mall Road
We came back from the Snow View Point by the Ropeway around 4 pm and strolled around the Mall Road which runs parallel to the Naini Lake, connecting the two ends of the hill town - Mallital and Tallital. The market looked colourful and had number of options for shopping like textiles, woolen cardigans, woolen shawls, carved artifacts that are made of wood, trinkets, handicrafts. The most popular thing that caught my eyes was some wonderfully crafted candles in various shapes such as fruits etc. When it come to food we tried various delicacies like Pastries, Momos and Coffee at Café du Mall. We also tried the famous Bal Mithai at Mamu's Naini Sweets. Whether it is digging into some luscious food or shopping for the cutest local woollens that are to be found, Mall Road is your go-to for it all.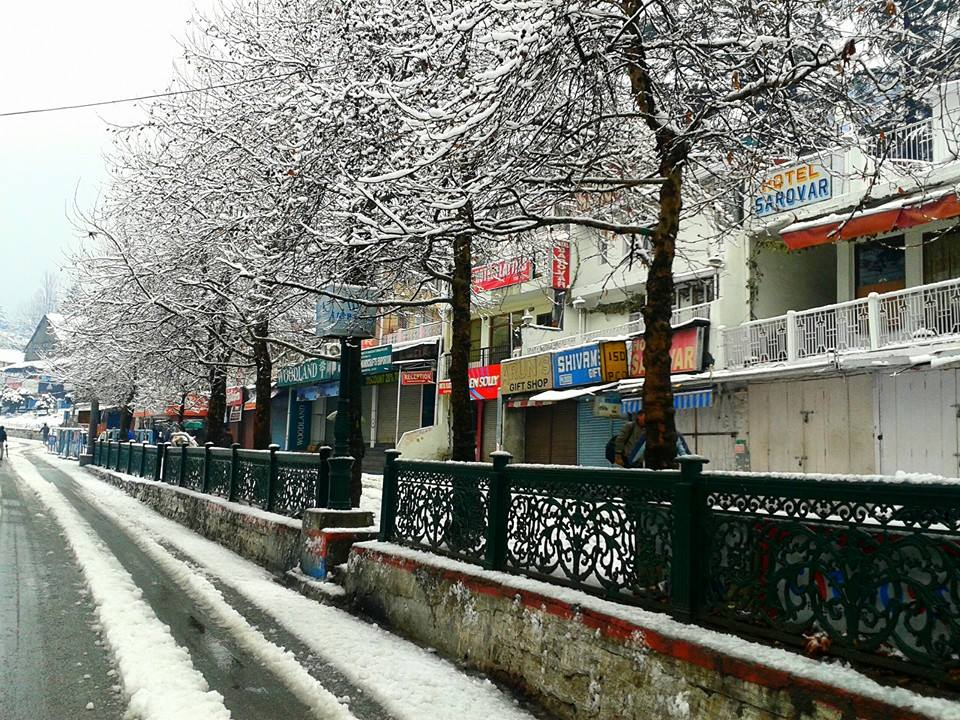 The shops at Mall road open at 6 am and close at 10 pm with no entry fees so you can stroll here whenever the mood strikes.
We returned to our Hotel at around 6pm and spent the rest of the evening at Stella bar and The Gurney House, The Naini Retreat, by Leisure hotels. A perfect end to a Perfect Evening !
Day 2
The next day was pretty exhausting yet exhilarating we had a lot of places planned to cover.
Eco Cave Gardens
Lover's Point
Himalayan Darshan Point
G.B. Pant High Altitude Zoo
Naina Peak
Eco Cave Gardens
We Started early morning at around 7 am the first we went to the Eco Cave Gardens which is 2.5 kms from Naini lake via mall road. We booked a taxi for the day because we had lots of places planned for the day and saving time and energy was in best interest to the end the day as planned.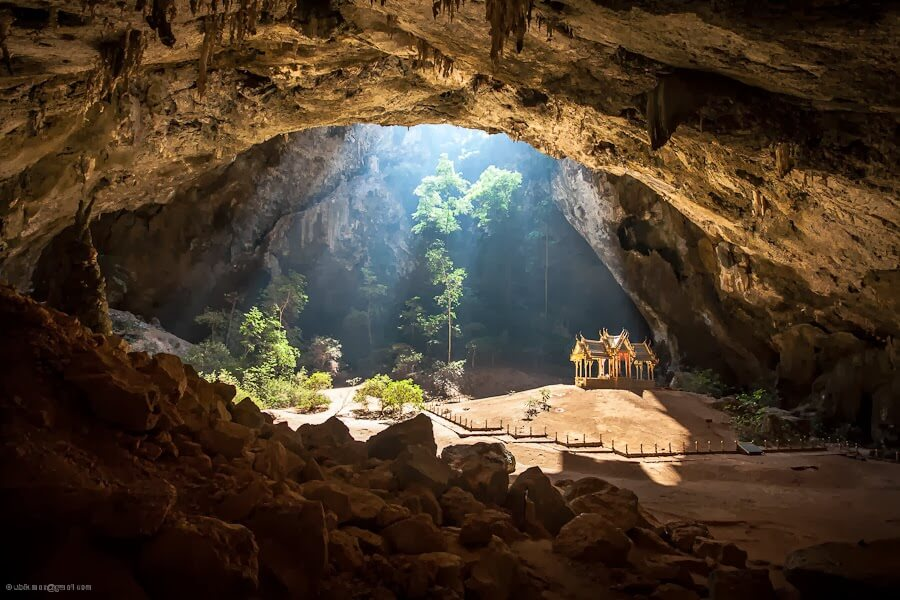 I witnessed six caves of different sizes namely Squirrel Cave, Bat Cave, Panther Cave, Ape Cave, Tiger Cave and Flying Fox Cave and hanging gardens. We literally crawled our way in. It was a fun adventure.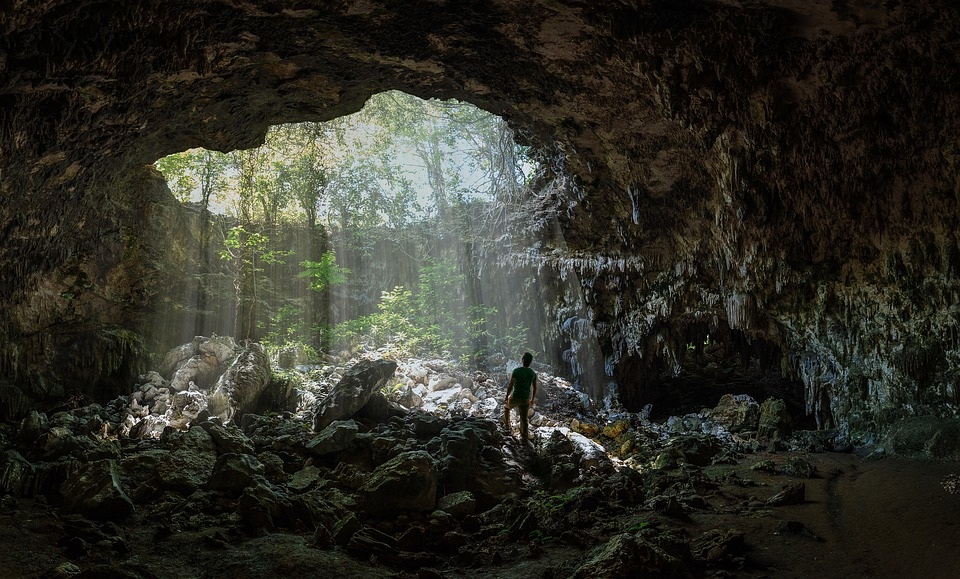 The Entry fee is INR 50 for Adults, INR 20 for Children & INR 25 for Camera and is opened 9.30 am to 5.30 pm.
Lover's Point
1.5 kms from Eco Cave Gardens is the Lover's Point. It's just one of the viewpoints of Nainital from where you can see the entire town surrounding the lake and other viewpoints like Tiffin Top and Naina Peak. All we did here was go some pictures clicked and continued on the road.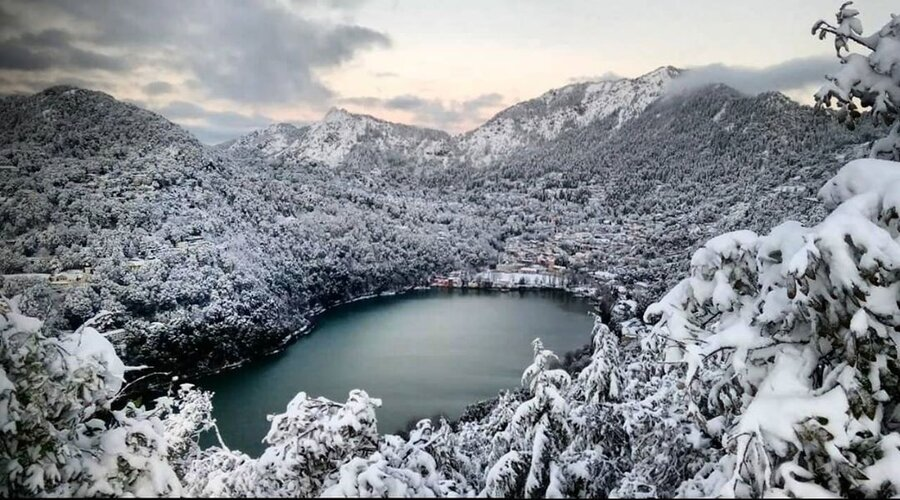 There is no boundation of time or entry fee but for your own safety it is advisable to visit between 6 am to 5 pm.
Himalayan Darshan Point
3.8 kms from Lover's point continuing on Kilbury road we went to our next attraction Himalayan View point or darshan point. Nestled at an altitude of about 2000 m, Himalayan Viewpoint spectacular views of several prominent Himalayan peaks along with surrounding lush green hills and valleys below.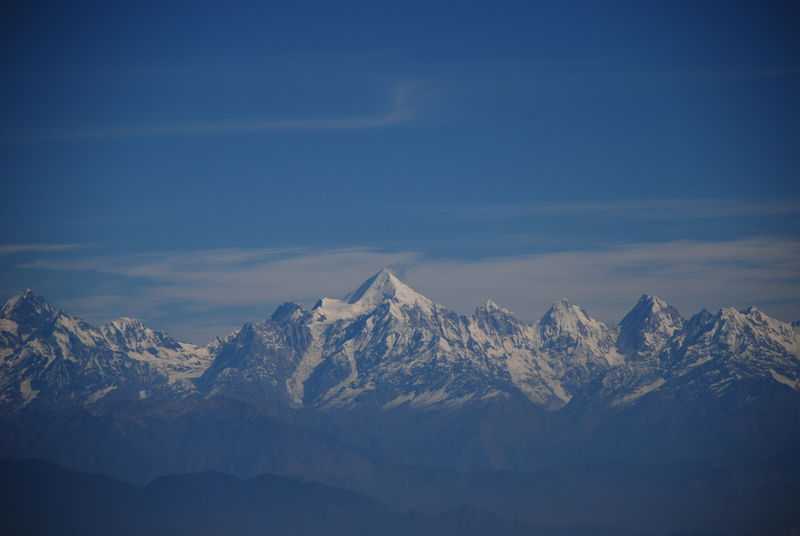 No entry fee is applicable here and the best time view Himalayas, sunset or sunrise is between 6 am to 5 pm
G.B. Pant High Altitude Zoo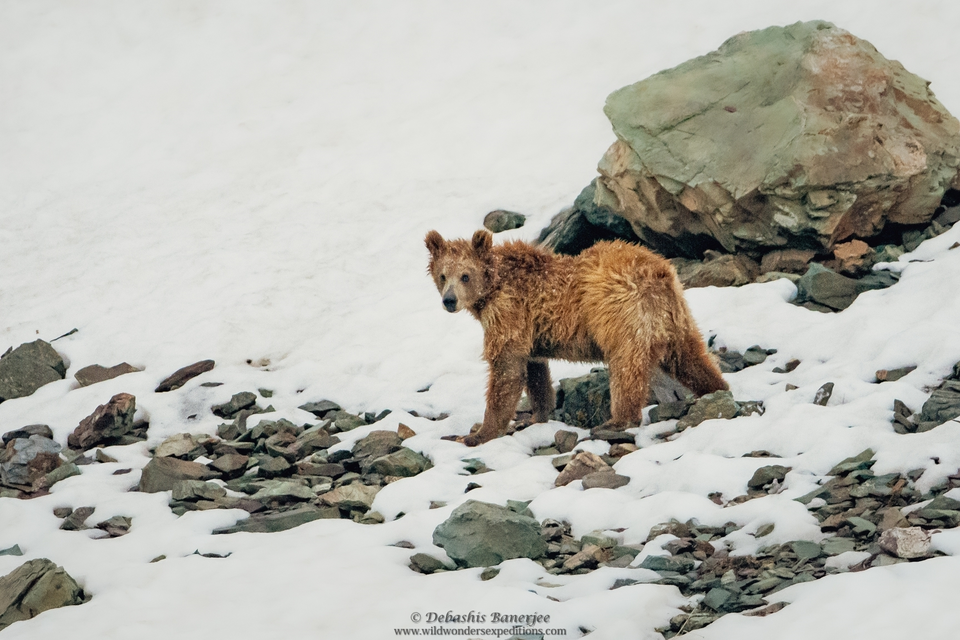 On our way back from Himalayan point we came to visit The most famous zoo of Nainital. The major wildlife I spotted at the zoo was Himalayan Bear, Himalayan Civet, Hill Patridge, Tibetan Wolf, Sambar, Barking Deer, Royal Bengal Tiger among other species of birds and animals.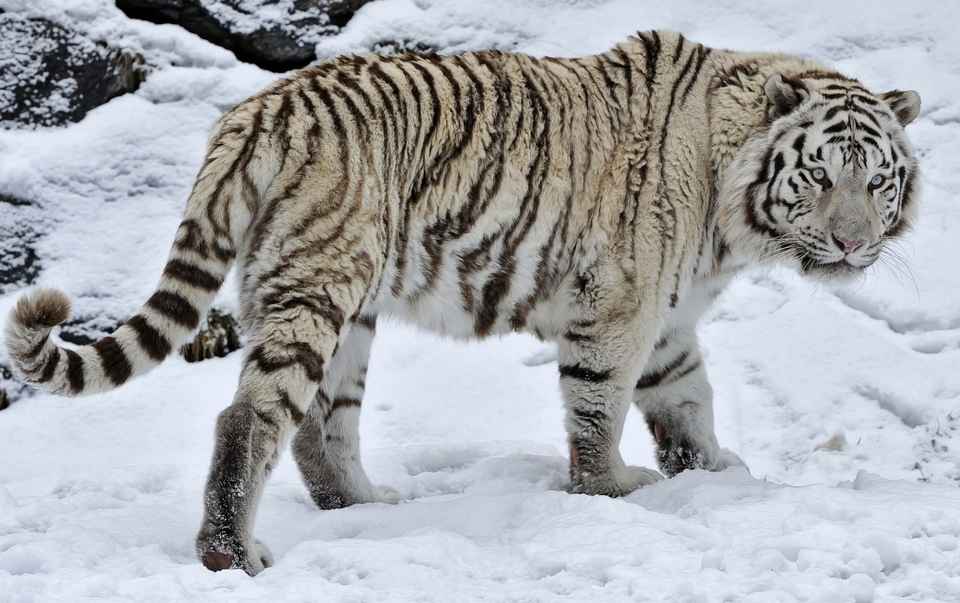 Entry fee for adult is INR 100, for kids INR 50 (5 to 12 years), INR 20 Camera, INR 25 Videography. The best time to visit is between 10 am to 4 pm.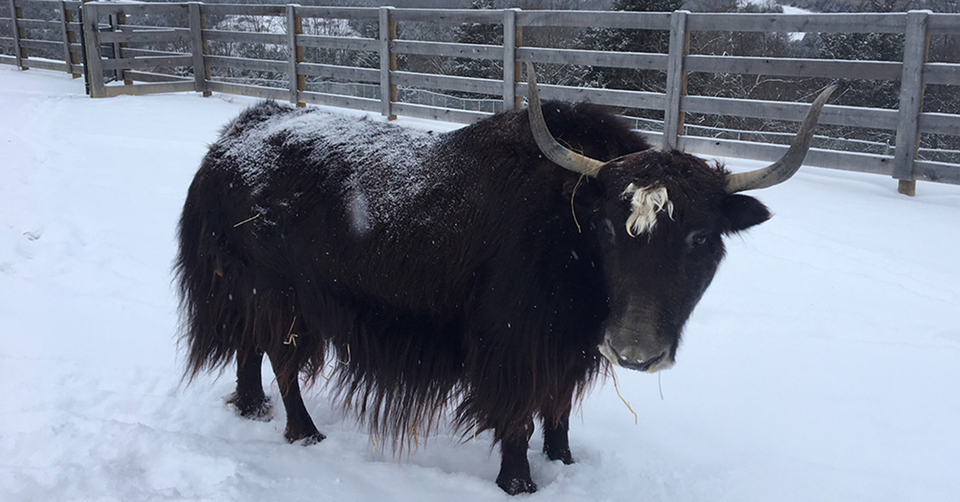 Surprisingly we got back to the Mall road by 12 noon and still had the whole day in hand. So we decided to go hiking all the way up to Naina peak one of the most famous and the highest peak of Nainital. But then we changed our plans and decided to horse ride our way upto the peak. From Mall road we hired horses and made our way through the trail trees of deodar and cypress, pine forests and rhododendrons. At the beginning of the trek, one goes across the forest covered with blooming rhododendron trees and as the trek advances, one can see oak trees dark and laden with mosses, towering the sky. The view of the Nanda Devi peak and the mountains of Tibet border from Naina Peak left me speechless.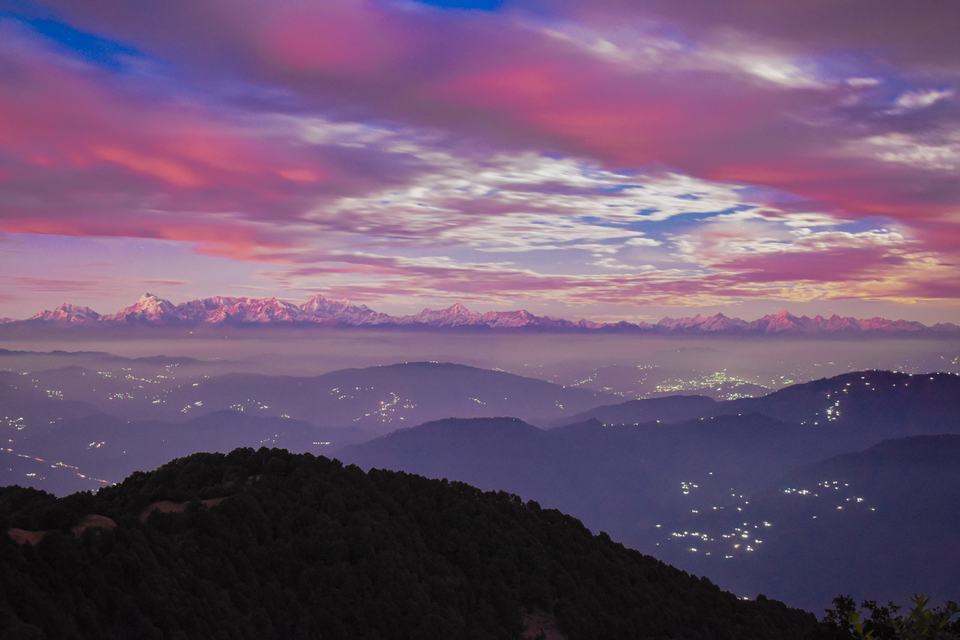 The trek is 7 kms from mall road and takes 4 hours 30 minutes to complete it from going up to enjoying the view and then coming back. There is no entry fees and it is better to do this activity between 6 am to 5 pm.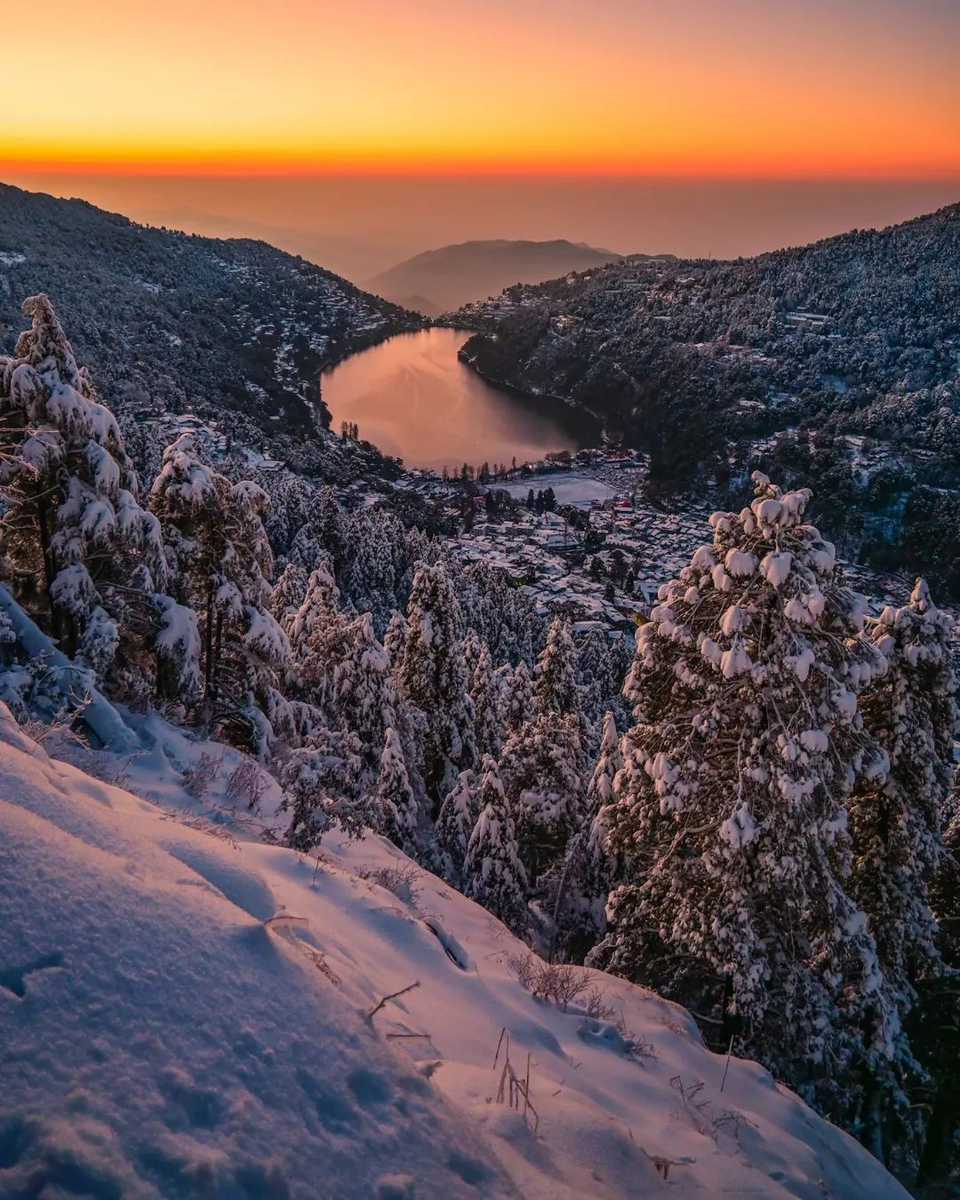 Horse riding was a fun activity to pursue and another worth experiencing adventure. At first I was scared to climb up the horse but turns out it's safe as these horses and men leading the way are very experienced. They do not take the responsibility of your life but make sure you back safely.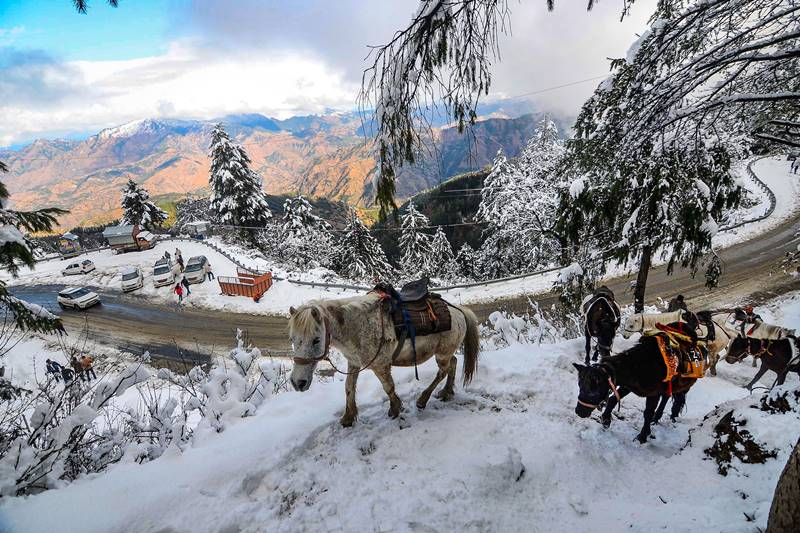 We got back around 6 pm in the evening to the hotel and rested for the day.
Day 3
we had a train booked today back to Lucknow from Kathgodam in the evening at around 7 pm. so we still had the whole day in hand. Despite the exhausting previous day we were ready for more adventure. Today we planned to visit -
Tiffin Top or Dorothy's Seat
Raj Bhawan
Tiffin Top or Dorothy's seat
We started for the hike from Mall Road early morning at 8 am. The hike is about 4 kilometres long from the city centre and owing to the rough terrain can be classified as a medium to hard journey. No entry fee is requires and most preferably the visiting hours are 8 am to 11 pm.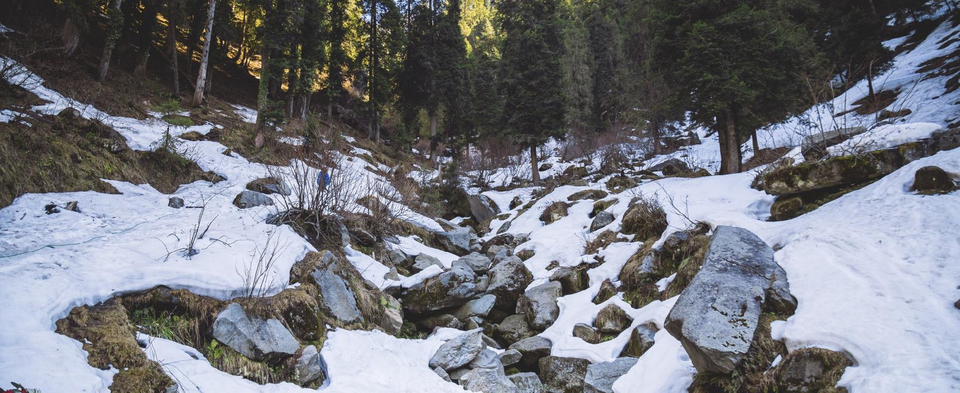 The beautiful Tiffin Top is surrounded by trees of Cher, Oak, and Deodar. Naini Lake and Kumaon Hills look lovely when seen from here. On clearer days, one can also get hold of the majestic view of Nanda Devi.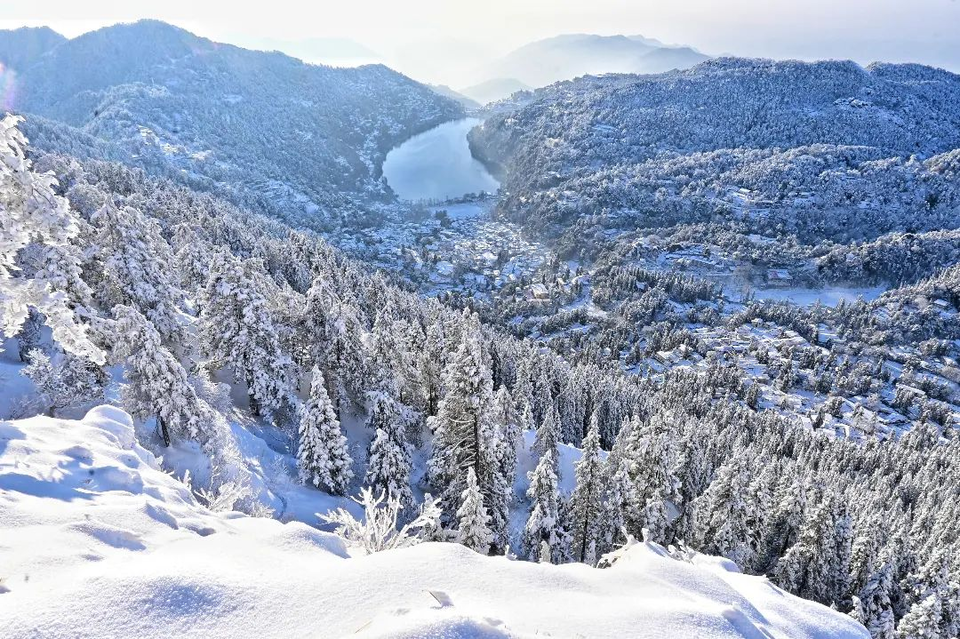 We hiked our way upto the top where the Dorothy's seat nested which was made in the loving memory of the English artist named Dorothy Kellett by the army officer Col J.P. Kellett. The officer lost his wife Dorothy whilst she was aboard a ship to be with her four children. We made it back to the Mall Road by 11 am. It took us 2 - 3 hours to explore and pursue the activities like Rock Climbing. I would recommend rock climbing as a must since it is truly an exhilarating activity.
Raj Bhavan
The last but not the least on our list was The Governor's House or Raj Bhavan. After returning from the Tiffin Top we packed our bags and checked out of the hotel and hired a Taxi back to kathgodam on our way we stopped to visit this beautiful Gothic style architecture which situated 3 kms from Mall Road. The Entry fee is INR 50 for Raj Bhawan and INR 450 for Raj Bhawan Golf Course with Timings for visiting are
March - April : 8:00 AM - 5:00 PM
May - August : 8:00 AM - 6:00 PM
September - October : 8:00 AM - 5:00 PM
November - December : 9:00 AM - 4:00 PM
Closed on Sunday and National Holiday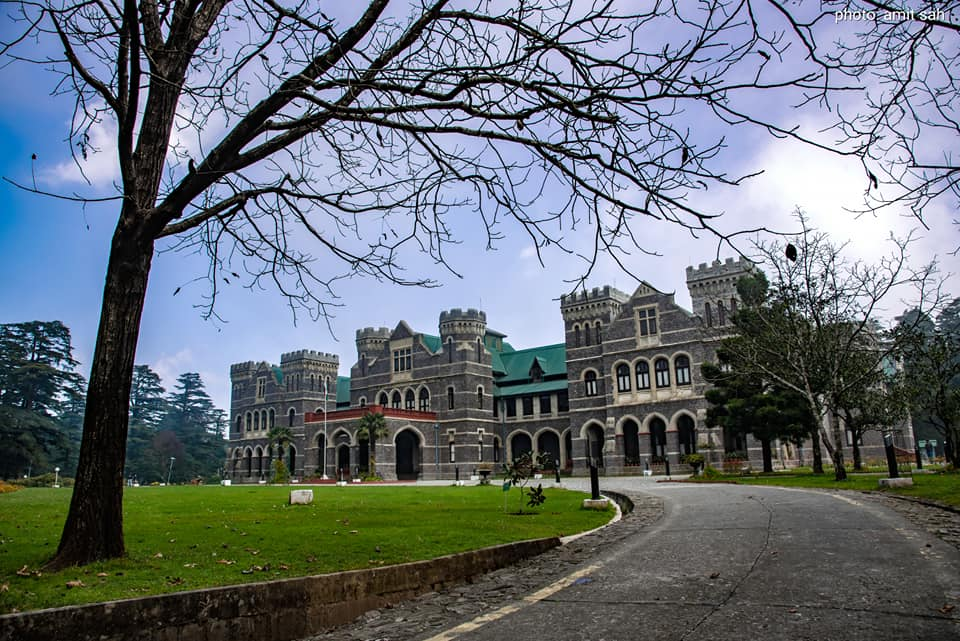 The Victorian Gothic edifice resembled very closely to the Castle of Scotland consisting of two stories of buildings with 113 rooms, garden, swimming pool and of course, the golf course. A guided tour is available to explore the Raj Bhawan. which is a treat to explore the stunning edifice which is believed to be a copy of the Birmingham Palace. However, all rooms are not accessible to the public since the Governor still resides here.
We only covered places within the radius of 10 kms of Nainital there are other places around this place which are must visit like -
Bhimtal
Sattal
Pangot
Ranikhet
Kasauni
Mukteshwar
Kainchi Dham
Naukuchiatal
If you have few more days in hand make sure to check one or two items of the above items.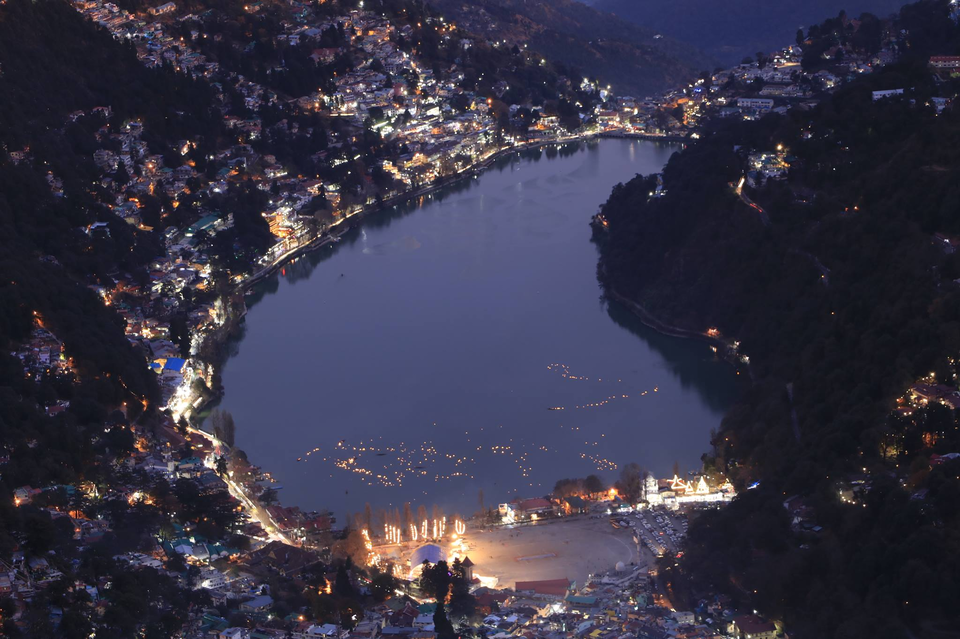 So Finally the moment came when we were saying Goodbye to the Lakes, the trees, the architecture, the 'Thandi Sadak' and cold and pleasant climate of this marvelous glittering jewel tucked in the Uttaranchal hills. I knew it wasn't the last time I was visiting these hills there is so much more left to explore and I am always waiting for that next adventure.