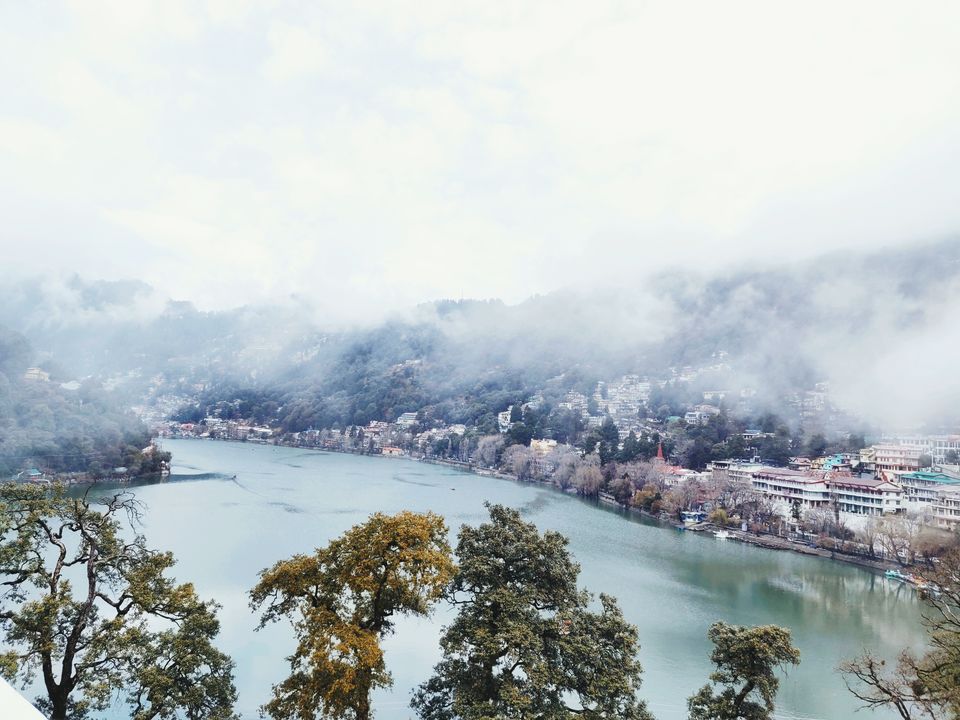 So I come back home after a long day at work not knowing what to do over the upcoming long weekend. It'e been over six months that I started living in Gurgaon but haven't explored how I used to back in Mumbai. I keep my bag down and my husband says let's go out for the weekend. I check google maps and the first name that comes to my mind is Jim Corbett. Shows six and a half hours from Gurgaon including peak traffic. I pack in a hurry carrying all essentials and by 6 pm we are out of the house.
Gurgaon to Jim Corbett
We triumph the crazy rush of Gurgaon, Delhi & Noida and hit NH9. Its no relief since there is construction work going on from Ghaziabad to Hapur to which you'll fall prey and pay with your frustration. Beyond Hapur the road is better. North Indian highways are really interesting owing to their dhabas and food. Just before Gajraula, you'll find a series of "Shiv Dhabas"; every bill board vouching for its authenticity. What I got to know is when you are going from Delhi, the last dhaba on the right hand side is the oldest and original one. The food was quite good. Hot paranthas with dollop of butters will make you forget the drudgery of traffic that you just faced.
Jim Corbett to Nainital
We brave our way to Corbett and reach their by 12 am. There is this beautiful property Acorn Hideaway Resort & Spa in Ramnagar that we managed to book on our way. All tired, we just crashed in our comfy beds. It was in the morning that I got to see how close I have gotten to the nature. Birds chirping outside my balcony were my wake up call. As I looked out, the resort justified its name by being a hideaway and surrounded by farm and wildlife. We checked at the reception for the safari schedule and was told there are two slots a day. 6:30 am and 2 pm. However, one is supposed to apply for a permit for safari on the official website of Jim Corbett weeks before. Which we didn't. We were told we could still try our luck at Jim Corbett Reserve Permit office in Ramnagar. If there are any cancellations, we could get a permit. There are 5 zones in Jim Corbett National Park that allow 10 vehicles each at a time. So pretty packed schedule. Luckily there was a slot available in Durgapur zone on Monday so we immediately booked the same.
Having not much to do, we moved to the other attractions. Kosi river and its dam is quite serene and peaceful. You can take a walk along the banks and immerse in the music of flowing water. What we also discovered was that it is on the route to Nainital! This was the new plan. Nainital is just 68 kms from Ramnagar with a picturesque route. The first half traverses through the jungle and the latter one around the mountains. March I feel is a good time to go with the summer rush not having started yet and the chilly winters left behind. It was almost lunch time and we went to this place which will be the best cafe in our entire trip. "Cafe Chica in Abbotsford". So scenic, colonial with delectable European cuisine. You can order anything and you'll be in for a delight.
Nainitial
I had a faint memory of coming to Nainital; of being overtly crowded and overrated. I was pleased to form a new one. The lake Naini looked mesmerizing calmly sitting in the valley encircled by a vast range Kumaon hills. It rained as we entered the city so we rushed to our hotel which had the view of lake Naini. The clouds caressing through the hills were a sight. We decided to take a walk along the mall road. Its almost a 2 kms stretch with the local market and eateries on one side and the lake on the other. There are some nice wooden items shops which are the local specialty. Beautiful shaped and scented candles are quite popular too. We also got some Apricot oil and honey since they are of top quality.
Nainital lately boasts of some of the finest cafes in the hills. We tried couple of them. Pots & Stones cafe and Sakley's restaurant are almost adjacent. And both have good Mediterranean food.
Bhimtal and Naukuchiyatal
It's not very common that you get lucky everyday on a trip but we thought we did when we woke up to this enchanting view of lake Naini surrounded by the hills immersed in floating clouds. But it was time to head to our next destination. The nearby attractions include Bhimtal and Naukuchiyatal. But before that, a slight detour to Bhimtal takes you to Baba Neem Karoli ashram. Quaint, peaceful ashram housed in a valley. Its said Steve Jobs visited this place before he went on to make Apple what it is.
Just before entering Bhimtal, there is this nice hip cafe, I Heart cafe, Himalayas. Real good food. Their Himayalan Burger was delectable. At the sight of a quite tal, reflecting the bright sunlight, we figured we were there. The pavement along the river lets one take a walk along the lake. It's a scenic lake without the hustle bustle of Nainatal. We decided to take our Shikara ride here.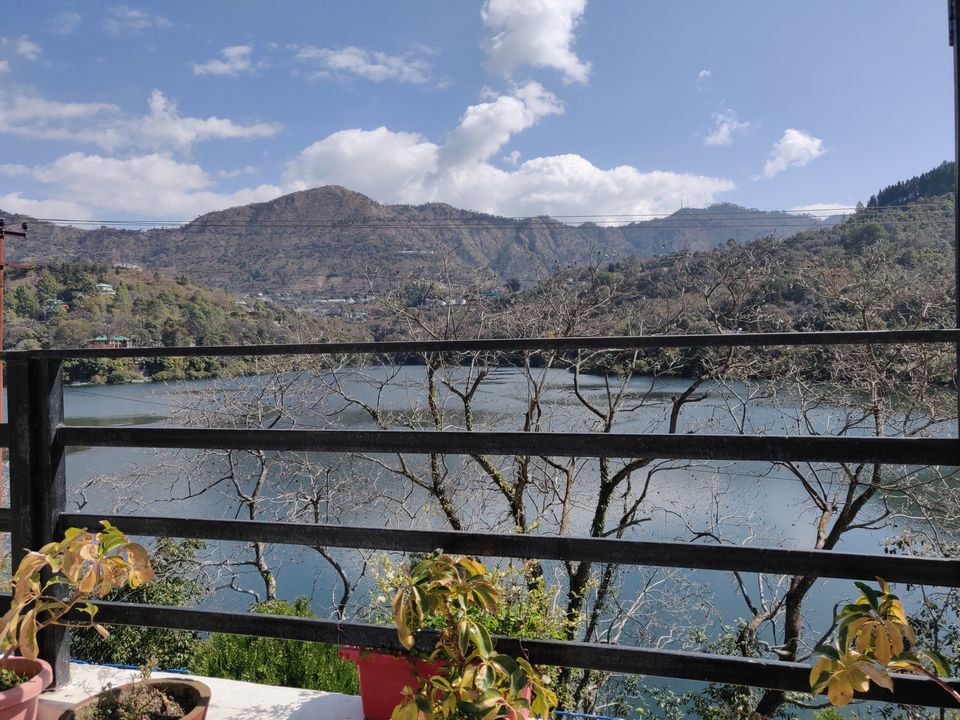 Naukuchiyatal is just 5 kms from Bimtal. This small village with quite some good properties was our stay option. Overlooking the Naukuchiya lake rests Adarika Resort. It gives a good view with decent service and really delicious food.
There are more options for water sports in this tal. Kayaking, peddle boat, water bubble balloon etc with better prices. Cafe by the lake is the only rock cafe in this area and it wont disappoint you.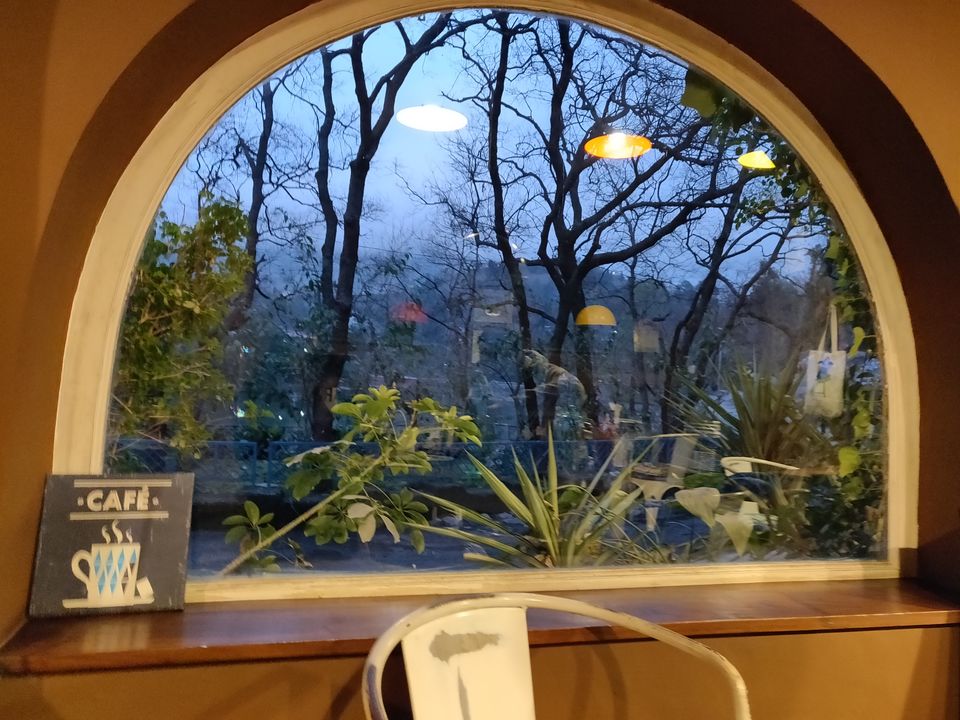 Jim Corbett National Park
We drove back in the morning for our slot for Safari. Once you have the permit, there are several jeeps in the queued in the area that you can hire. The standard rate is 2400 INR for a 3 hour long safari. We entered DurgaDevi zone which has hilly terrain and not so good a landscape. We could only spot some deer and birds. Durgadevi stands at the bottom of the demand list & is better avoided. One should aim for Jhirna zone.
Slightly disappointed, we headed back with beautiful memories of hills and lakes.
Frequent Searches Leading To This Page:-
Top Nainital Tour Packages With Prices, Nainital Honeymoon Package Price, Top Nainital Tour Package For Family, Top Nainital Tour Packages For Family, Top Nainital Tour Package For Couple From Delhi, Top Weekend Getaways From Nainital, Top Weekend Getaway From Nainital