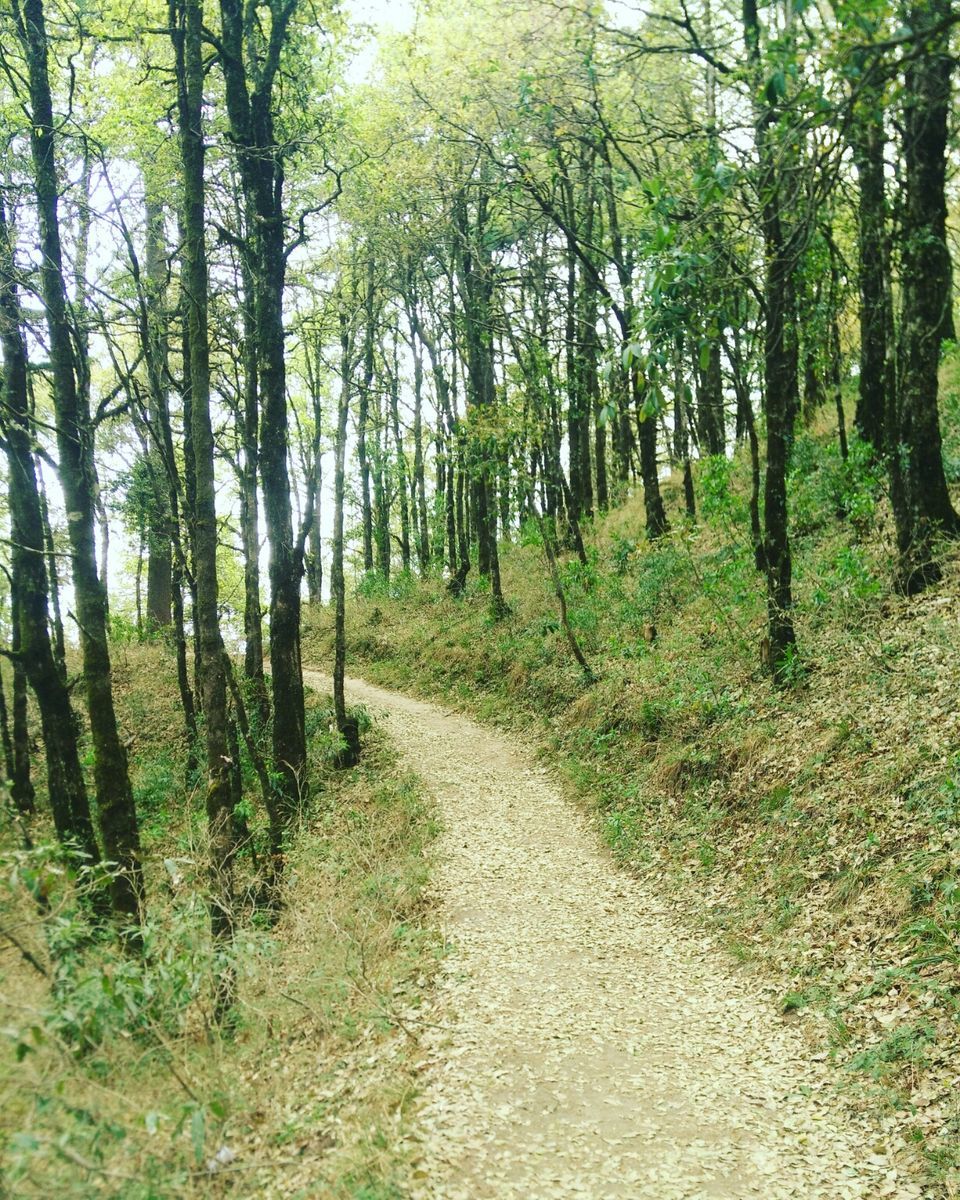 Uttarakhand is one of the most underrated Indian States to travel to. An average Indian will flock to Himachal when they crave to unwind amidst the mountains or just to be awed by the snowy Himalayas. At the very most, places like Jim Corbett National Park, Nainital or maybe even Rishikesh seem to be the go-to mecca for somebody craving variety or just religious sanctity.
To all my fellow travellers, here is the itinerary of my trip to a few other places worth visiting in Uttarakhand -
Duration of stay - 4 days
Also known as the lake of nine corners, Naukuchiatal is a small hill station in the Bhimtal district of Uttarakhand. The Naukuchiatal lake is surrounded by beautiful green hills on all sides. Its not very commercially exploited and serves as a peaceful weekend getaway for all those who want to want to unwind far away from other crowded hill stations in the region.
Club Mahindra is easily the best resort in the area as it's right on the edge of the lake. One can even see a part of the lake from the rooms on the upper floor.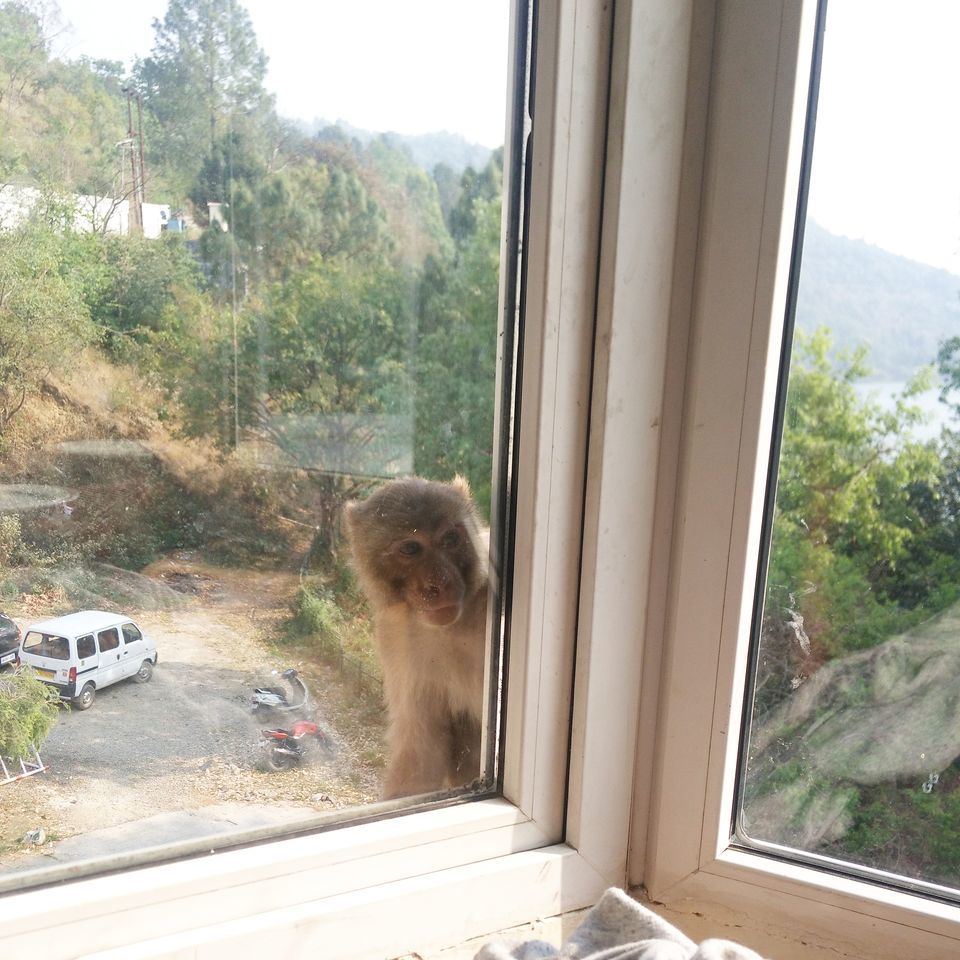 Visitors are often taken aback when they see that this quaint property often gets vandalized by a large band of notorious monkeys that like to come into the property and even pay you a visit on your bedroom window! On my first night here I woke up in sudden shock at 4am due to the loud rattling sounds on my roof which my notorious friends were responsible for! However, I managed to adapt and even find comfort in this 4am routine rather quickly.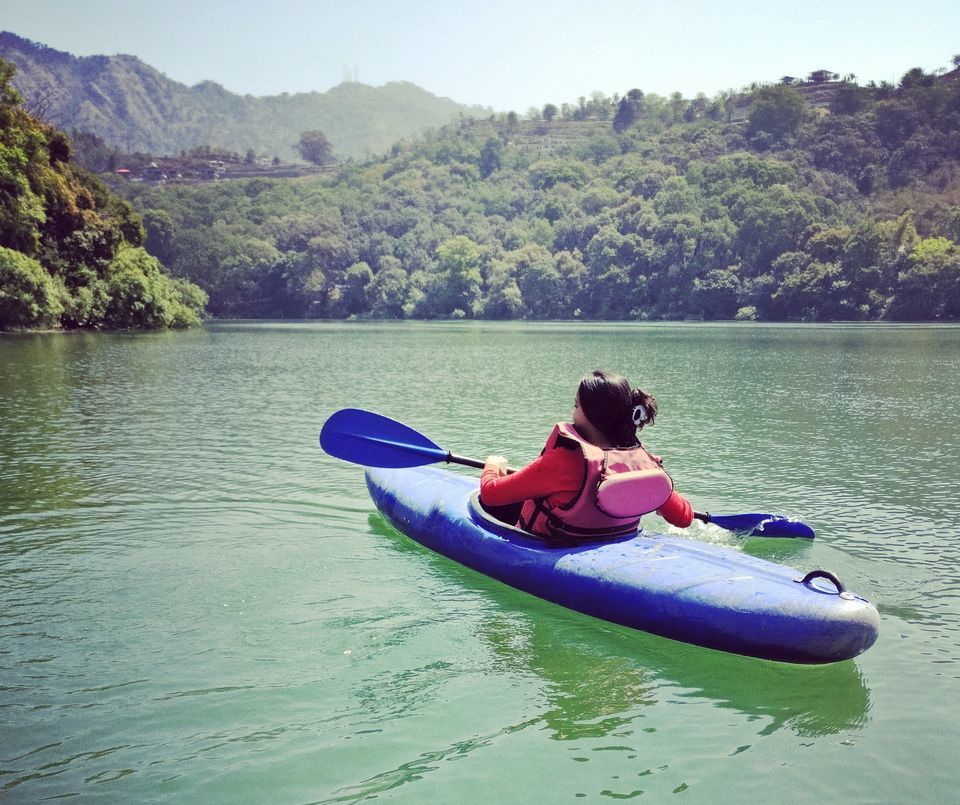 The resort offers lot of fun and affordable lake activities such as kayaking, fishing, shikara ride, water zorbing and even paragliding down the valley!
Naukuchiatal is an extremely peaceful place and there is a meditation centre overlooking the lake. Readers and writers alike would definitely feel inspired to write or grab a book by the edge of this serene location.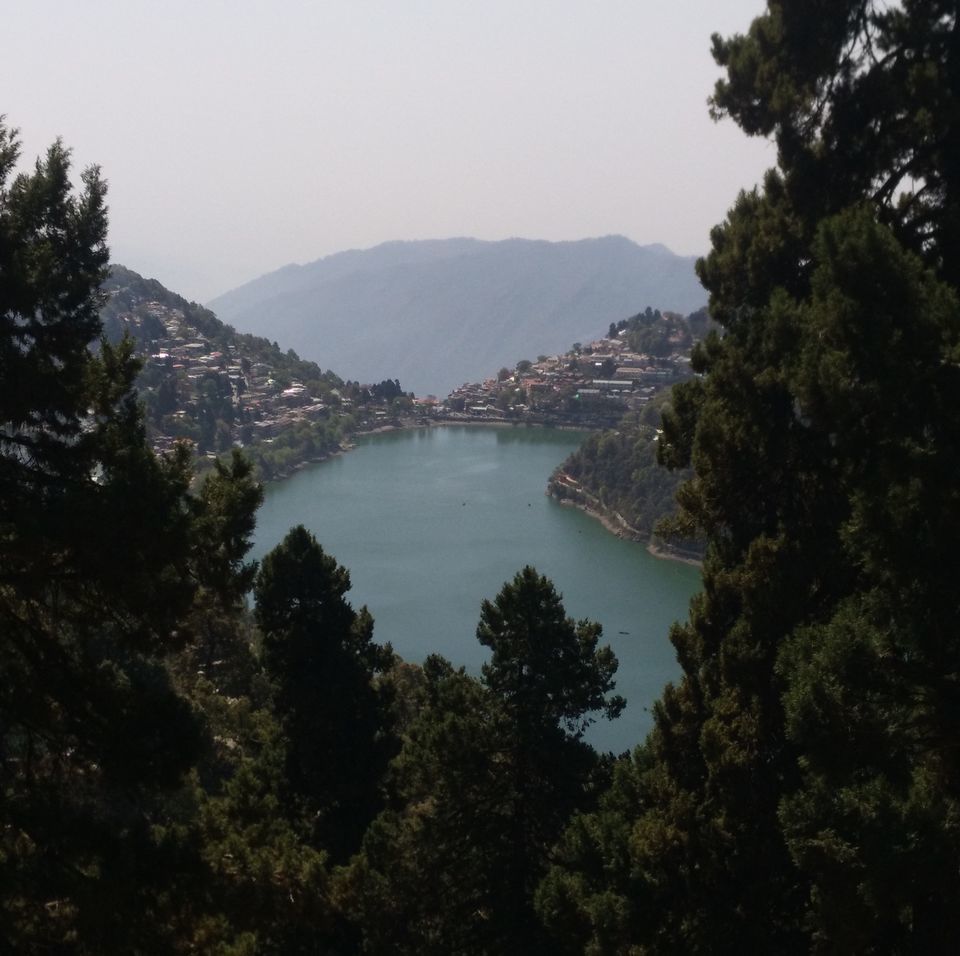 Nainital is a much bigger, crowded and noisier version of Naukuchiatal and can be reached within couple hours. I made a day trip and had the following activities planned:-
Stroll by Naini lake - The main road is situated along the length of the lake which is ideal for a lovely long stroll by the lake.
Drive upto the topmost view point - See the entire hill station of Nainital as well as the far off Himalayan ranges on a clear sunny day.
Get a little adventurous at the Eco Cave Park - get down and dirty and walk (even crawl) through 6 different types of caves! Some caves are narrow and difficult to walk through and one may need to literally crawl to get through. The air trapped inside the caves make them exceptionally cool and a lot of fun to explore.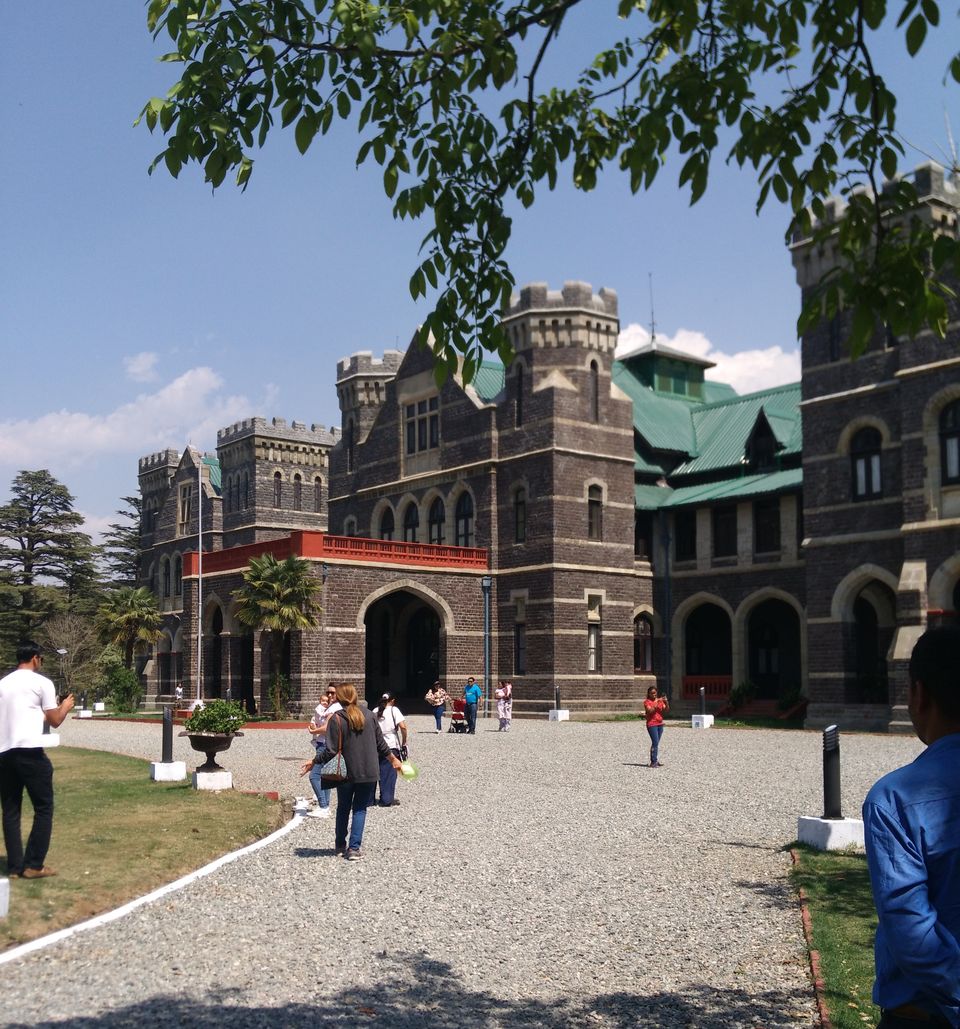 Take a tour of the Governor's house - This is a gothic colonial palace constructed in the 1800s and has an extremely beautiful golf course around it, open to the public and host to many golf competitions. Booking of guided tour is compulsory to enter the palace and tickets are available at the counter outside the entrance gate.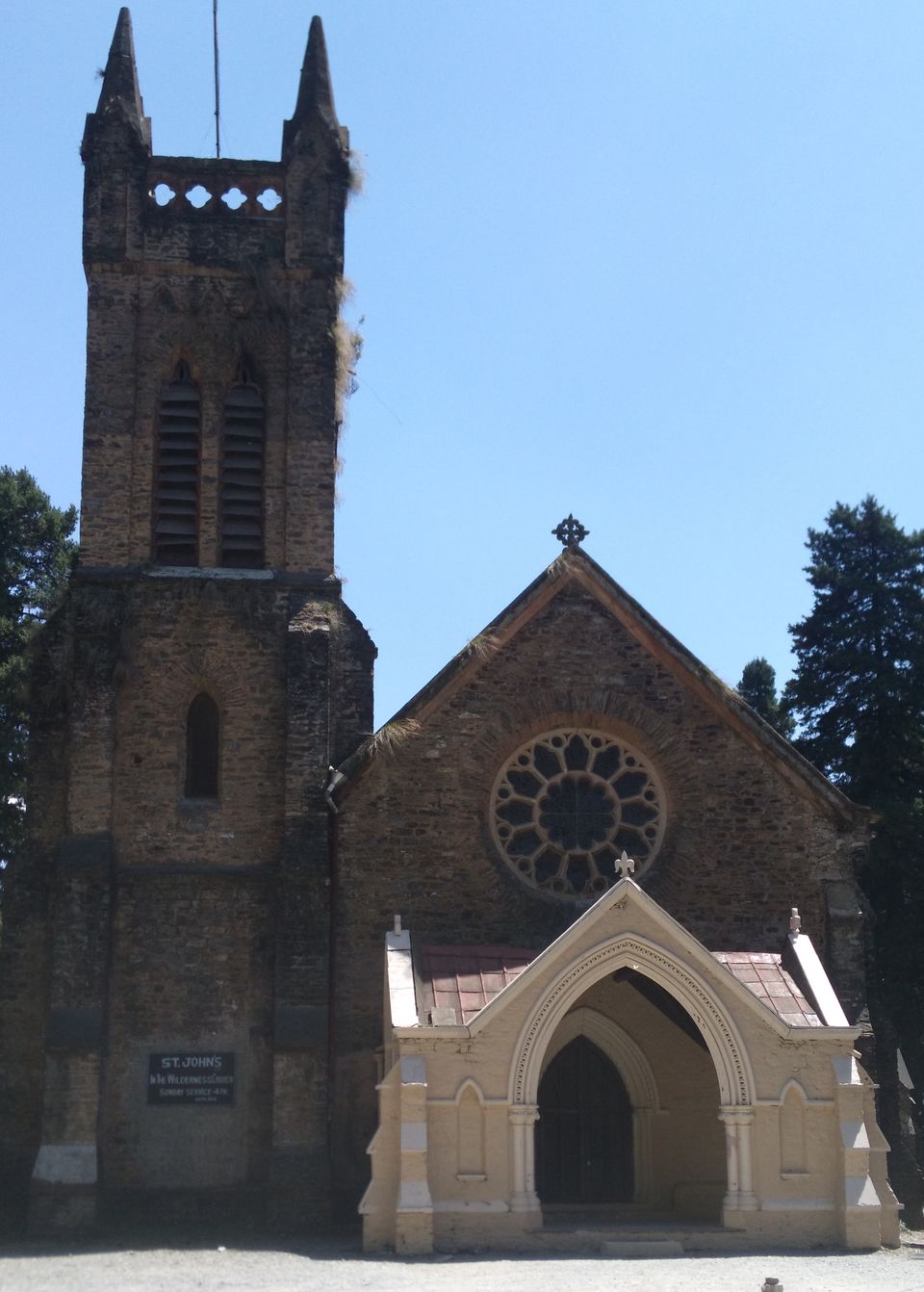 Visit St.John's Wilderness Church - Another beautiful gothic structure at a secluded area atop a hill worth visiting (and very much still in use).
Shopping at Tibetan Market - Stroll through the market or even gorge on yummy Tibetan momos at Sonam fast food!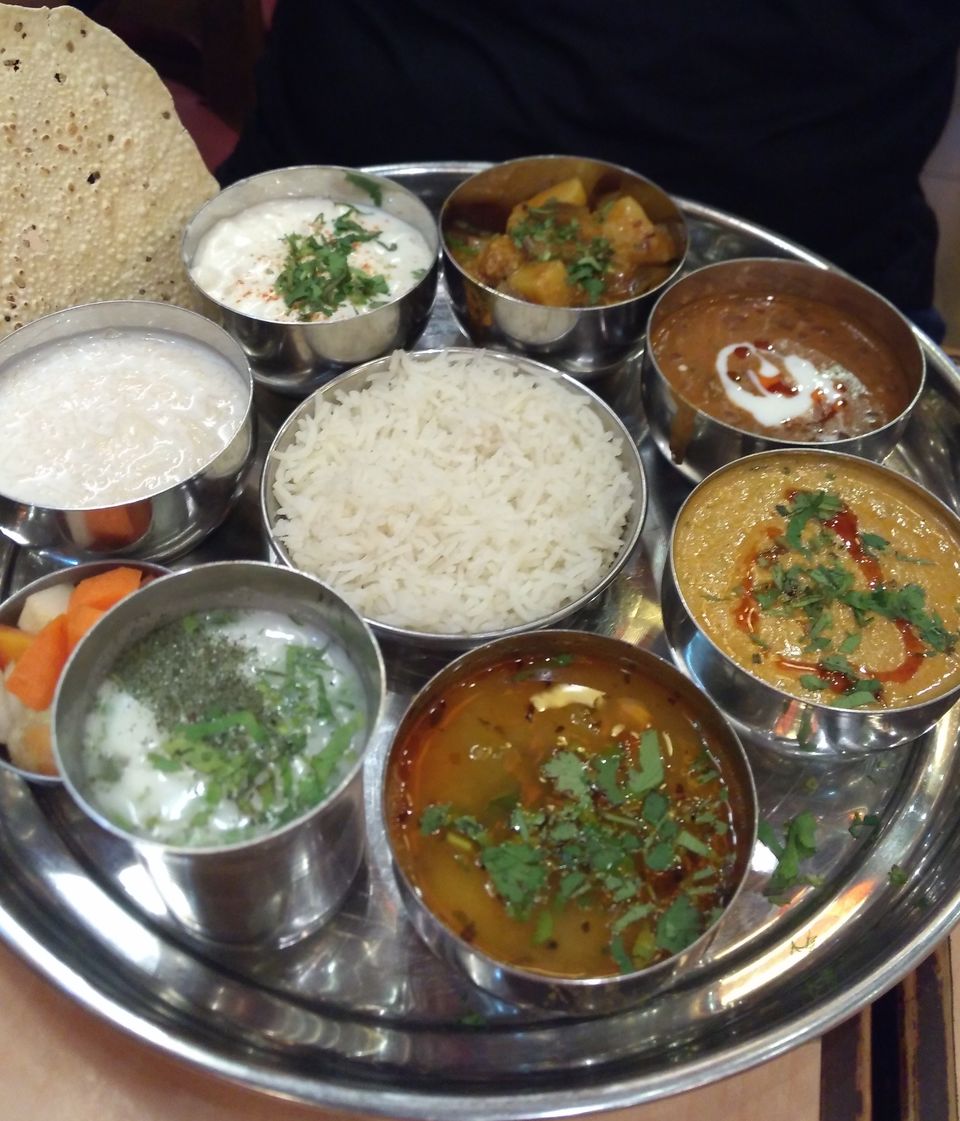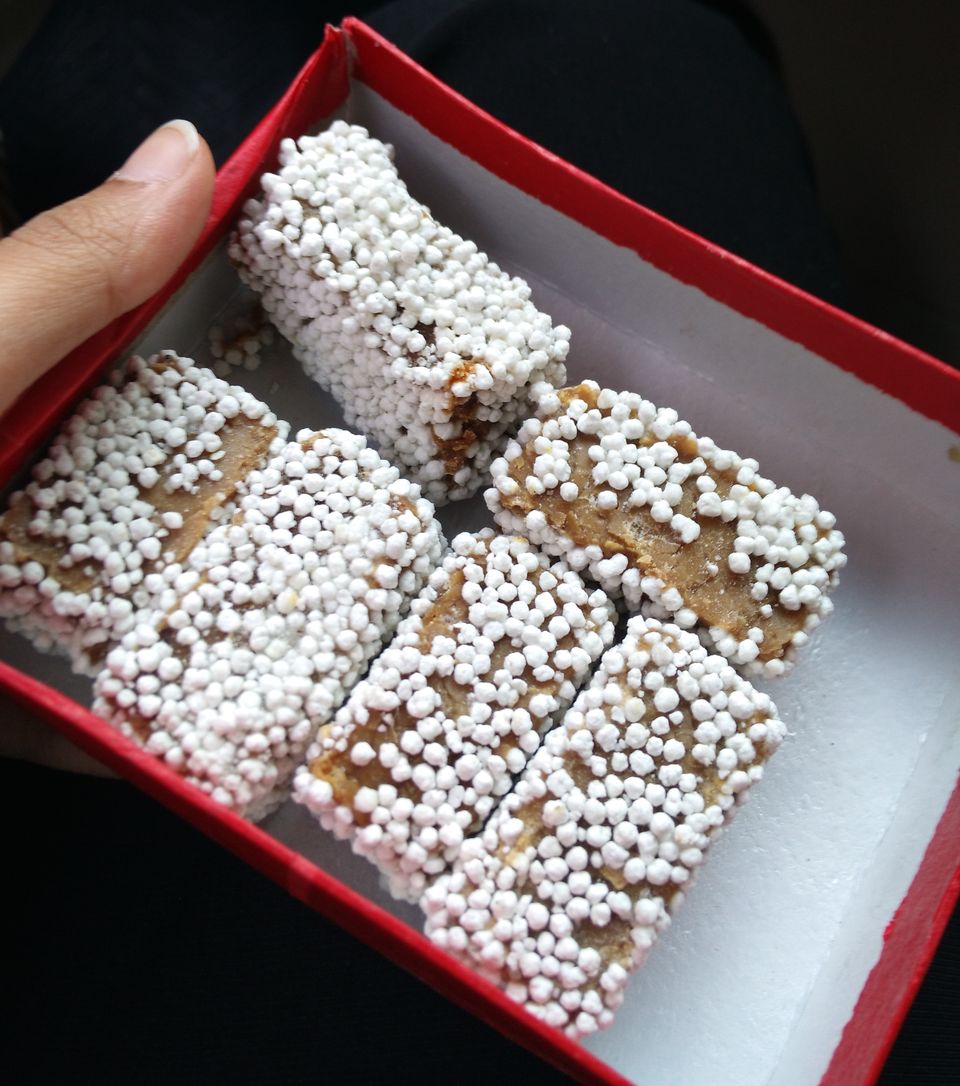 Food - Indulge in some delicious lunch at Embassy or Gianni's and don't forget to try local sweet dish called 'Bal Mithai' or 'Choklat' from Mamu's bakery.
Just 3 hours away, take half a day trip to Mukteshwar from Naukuchiatal. The top most things to do -
Visit Mukteshwar temple dedicated to Lord Shiva and has a naturally formed shivaling inside it.
A short trek to Mukteshwar peak situated 7500 ft. above sea level from the temple. Get a bird eye's view of the Shivalik ranges.
Once we came back down from the peak, we tried nimbu paani made from big fat local nimbus which tasted different and extremely delicious. On our way back, we made a pit stop for lunch and tried local Kumaoni dishes at a dhaaba like meduwe ki roti (a.k.a naachni/raagi roti) and bhatt ka dubka along with a plate of delicious, spicy pulav.
Head to Binsar couple hours away from Naukuchiatal.
Duration of stay - 3 days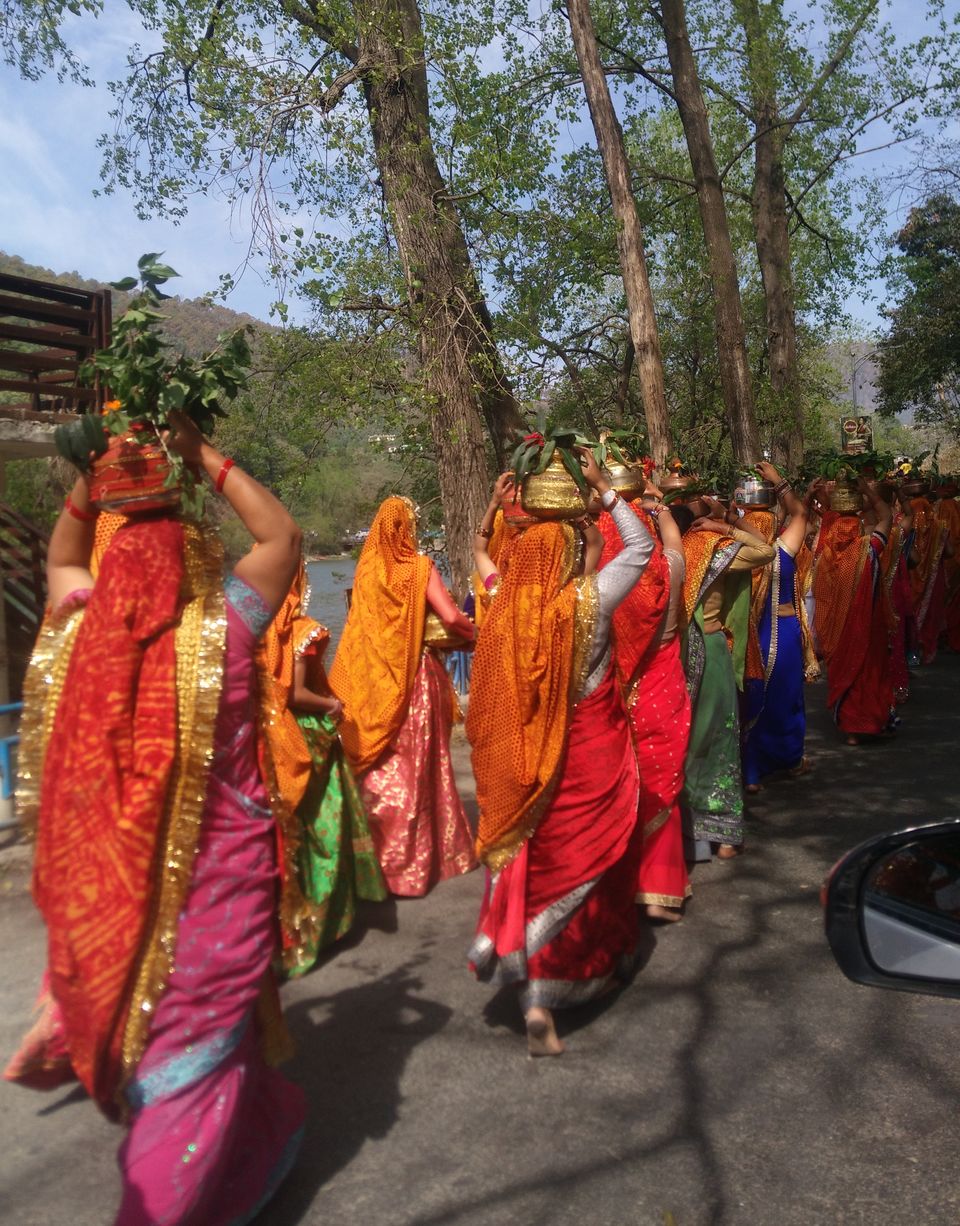 Stop on way at Almora hills to pick up another unique local sweet dish known as 'Singodi Mithai' from any local sweet shop. Made from fresh milk from the local village and wrapped in mallu tree leaf, this sweet dish is one of its kind and can be preserved only for 36-48 hrs. Local maava pedas are also absolute deliciousness!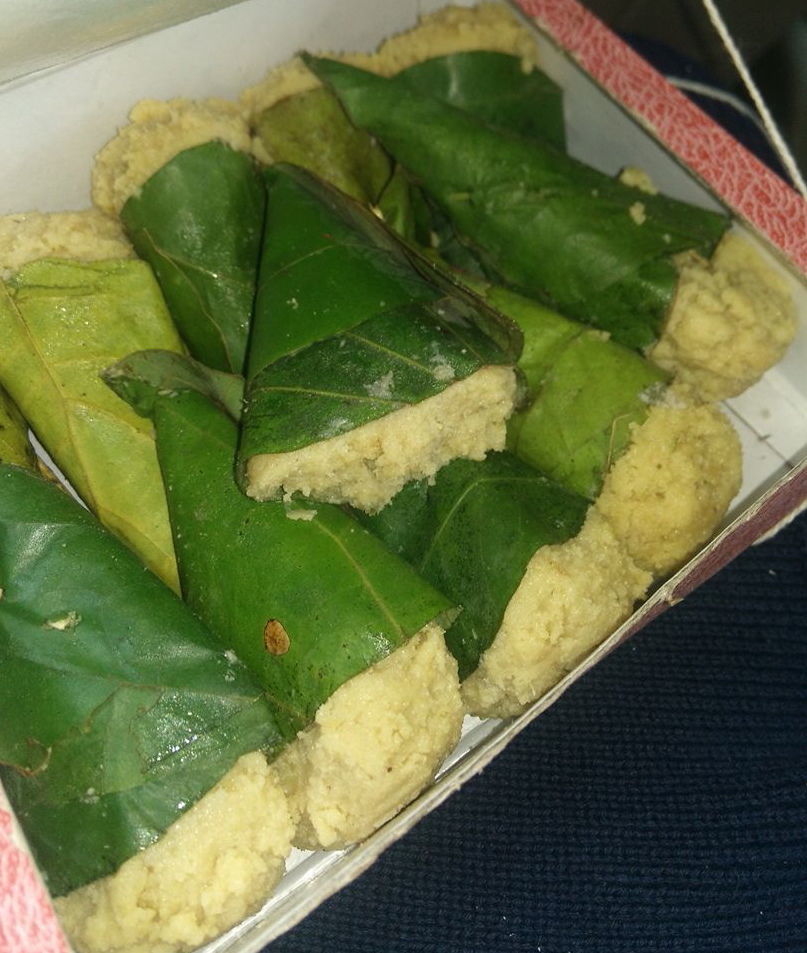 Situated on the other side of Corbett National Park, Binsar is as beautiful as its neighbour but much underrated. If you are a nature lover, having visited Corbett National Park and loved it there, then this place is for you. Its a valley with an otherworld charm, tiny villages and a proud producer of the best quality potatoes! Everyone who plans to visit Corbett must tag along to Binsar for an extended trip.
Things to do in Binsar -
Visit Binsar Wildlife Sanctuary and Zero Point - A special ride needs to be taken to the sanctuary from outside the sanctuary which will take you inside. 'Zero point' is a spot situated inside the sanctuary from where one can see the Himalayas. The weather has to be perfect and clear to be able see the ranges. Trips to the top during bad weather are prohibited.
Take a village trek and Bird watching - Book a long and refreshing early morning trek through the villages and walk side by side the beautiful potato and cauliflower fields.
Visit Nanda Devi Temple and Kumaon Museum
Nearest airport - Pantnagar
Peak season - mid April to end of May until Monsoons arrive. However, I visited this place couple weeks before the High peak season began i.e in the beginning of April and had a great time. It was less crowded and peaceful.
Hotels I stayed in -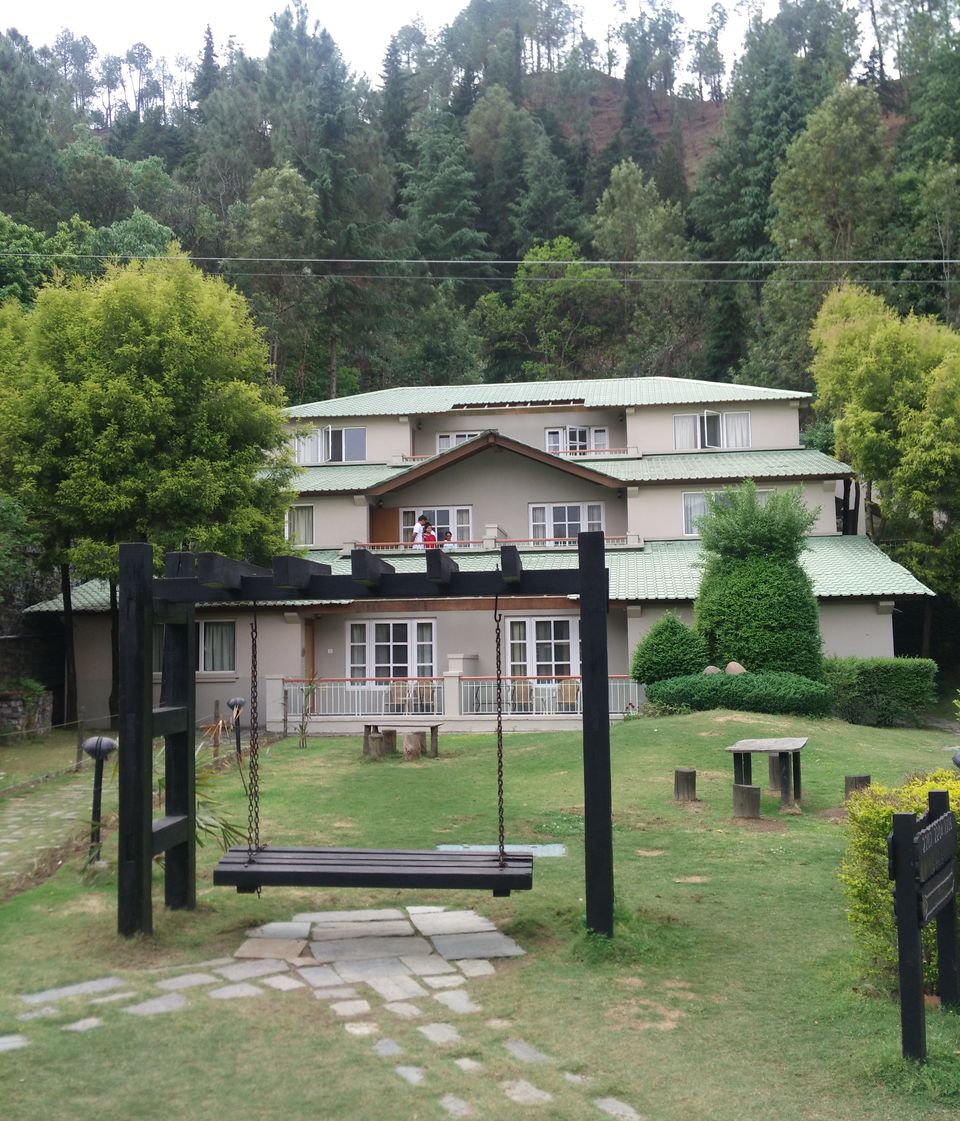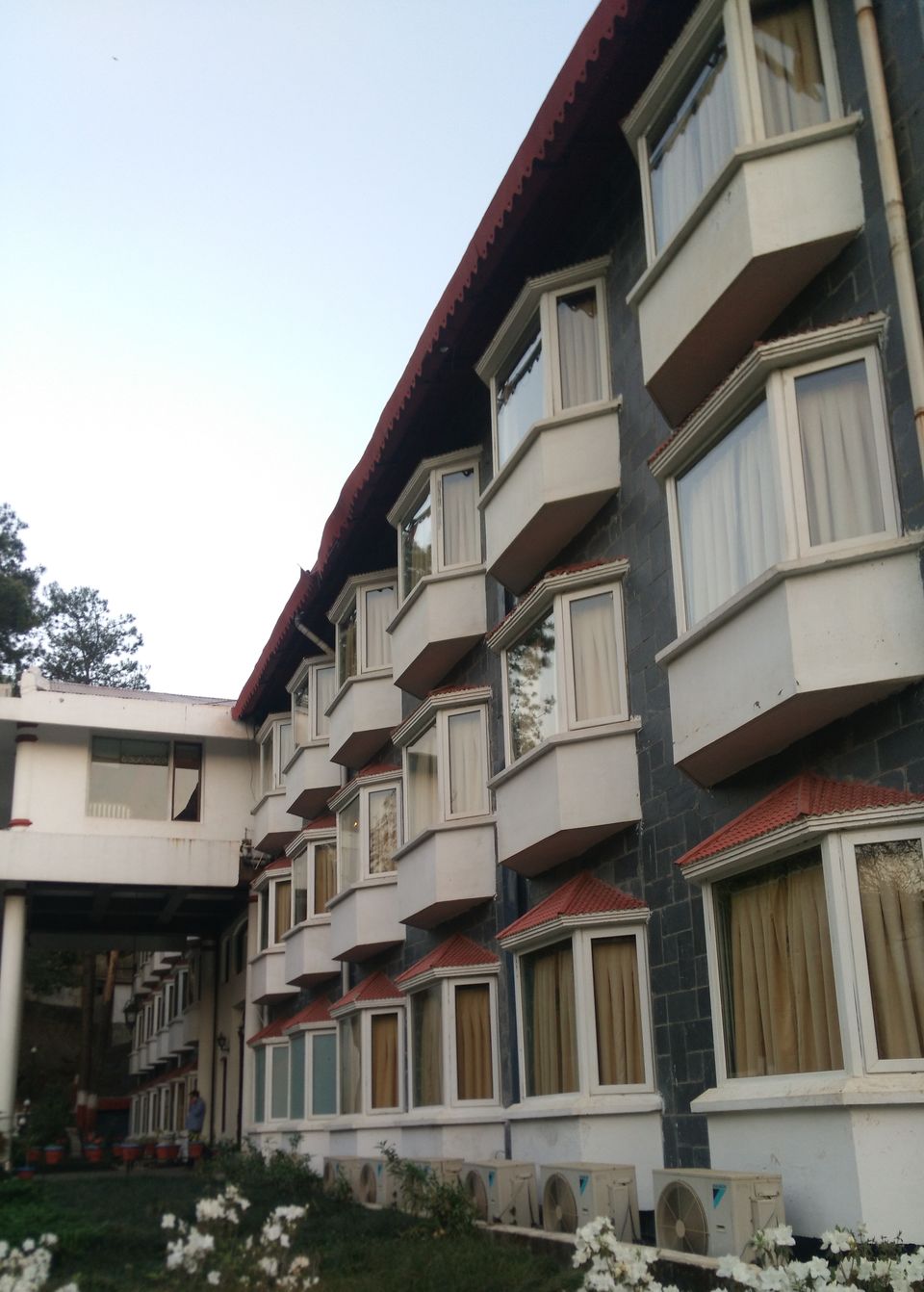 My most memorable moment in this trip -