Nainital is one of the most visited tourist attraction places in the north India which has travelers from across India and International to enjoy the places. Surrounded by mountains, a lake in the middle, and nearby spectacular places Nainital a comprehensive place. This location is the most suitable to be part of your Nainital Honeymoon Package for a wholesome experience. Here are the five things couples can enjoy while holidaying in Nainital.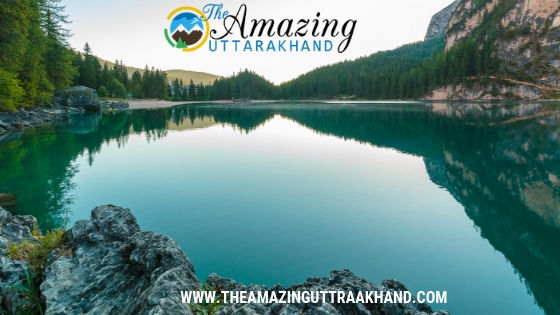 Enjoy Panoramic Views of the Valley and Corresponding Himalayas
Nainital is also known as a passage for the Great Himalayas with there are a lot of sightseeing places to see the great wall of snowy mountains. Climb the ropeway at Mallital to reach Snow viewpoint for seeing the panoramic views of the whole Nainital and corresponding Himalayas mountains. It is one of the most famous and likely to be included in your Nainital tour plan.
Boat Together in the Naini Lake
Make sure your tour package for a couple includes boating in the enchanted Naini lake with spectacular mountains surrounded around it. Paddle the lake on your own, feel the nature and be sure to feel the romance of the whole scenery. The Amazing Uttarakhand has dedicated plans with Nainital honeymoon package Kesari for making your stay in this area full of blessed memories.
Book & dine at the respective lakeside Boathouses for feeling the royal and luxury of the place to eat with scenes of the beautiful mountains and drinking altogether. Couples must book in advance to get their presence felt in these exotic restaurants to avoid any rush during the peak hours of the season.
Buy Memorabilia from Local Markets
With mall road and Tibetan market, there are a lot of places to go find the most suitable memorabilia, artifacts, handicrafts, candles, ethnic dresses, Tibetan bags, exotic scarves, famous shawls, woolen mufflers, accessories, watches, and traditional dresses. Also, make sure you try the local delicacies and street kiosk foods to taste culinary of this amazing place. Always be ready to bargain with hawkers and shop owners for minimum pricing and avoid the scammers to be on the right side.
With Nainital Mussoorie tour there are many locations for a couple to join trek tours with the group for enjoying the nature at its gloom. Those who are seeking peace and calm among this natural place couple must give try these treks to see the exotic locations. Barrapatthar, 4km away and Kilbury 12kms away from Nainital have the solitude and regular trekking paths to feel the raw nature.
With the Amazing Uttarakhand, you get the most all-inclusive Nainital Holiday Packages with complete satisfaction and amenities to make a permanent memory in your lifetime. Right start from the time of picking you up at the nearest transportation point to the departure location all movements are covered in your package. For any more information, regarding your full itineraries, travel booking, and sorting queries connect with our customer care executives now.