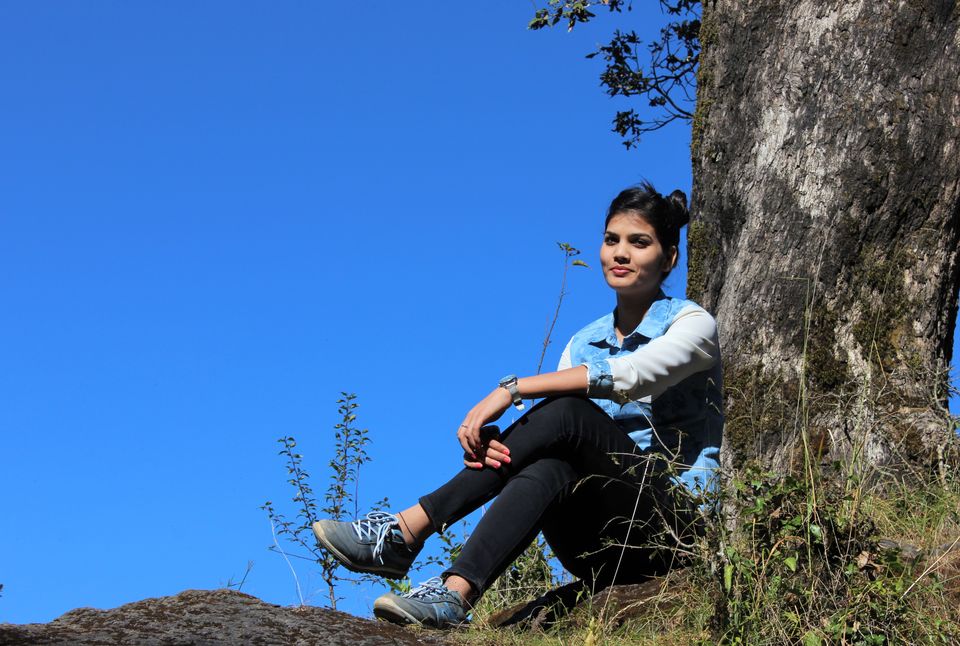 Nainital is a glittering jewel in the Himalayan necklace ,blessed with scenic natural appearance. Nainital is a paradise for nature lovers. Nainital is one of the most popular and exquisite hill station located in the Kumaon region in the state of Uttarakhand. It is a distinct and famous tourist destination of India. Nainital located in the Kumaon foothills of the outer Himalayas. Situated at an altitude of 2,084 meters (6,837 ft) above sea level. Nainital is set in a valley containing a pear-shaped lake, and surrounded by mountains. The highest point nearby is Naina Peak or China Peak, with an elevation of 2,619 m (8,593 ft).
Nainital is often famous as a honeymoon destination, for it's mall road and Naini lake, but there is a lot more to see in Nainital apart of it. So when you visit Nainital again try these places.
How To Reach:
Nainital is very well connected by road, driving to Nainital takes 6 to 7 hours. From Delhi, it's 290 km almost, highway driving throughout. NH 24 connects Delhi to Rampur via Hapur.
The nearest railway station is Kathgodam, 35 km away. Taxis charge Rs 600-900 to Nainital, you can also board taxis on sharing basis which would cost 70 per person.
Tiffin Top is a popular picnic spot in Nainital, located on Ayrpatta hill at an average elevation of 2292 meters above sea level. It offers a magnificent 360 degree view of Nainital town and surrounding hills of kumaon region. Tiffin Top is at 4 km from Nainital town, you can enjoy the easy hike to Tiffin Top It takes 2-3 hrs to reach or you can also ride on ponies, but hike through the cliff is more interesting. Tiffin top is a delight for photographers or those who love capturing the divine beauty of nature in a photographic shots. With lush green and peaceful environs along in addition the spectacular views of the snow-covered Himalayan peaks adds to the charm of the Tiffin Top. The scenic view which is experienced through this place is worth a thousand other experiences. It is a nature's lover delight and for everyone else who want to explore the enrapturing sight of the beautiful hilly environment. Sometimes adventure activities like rappelling and rock climbing are also conducted in Tiffin top.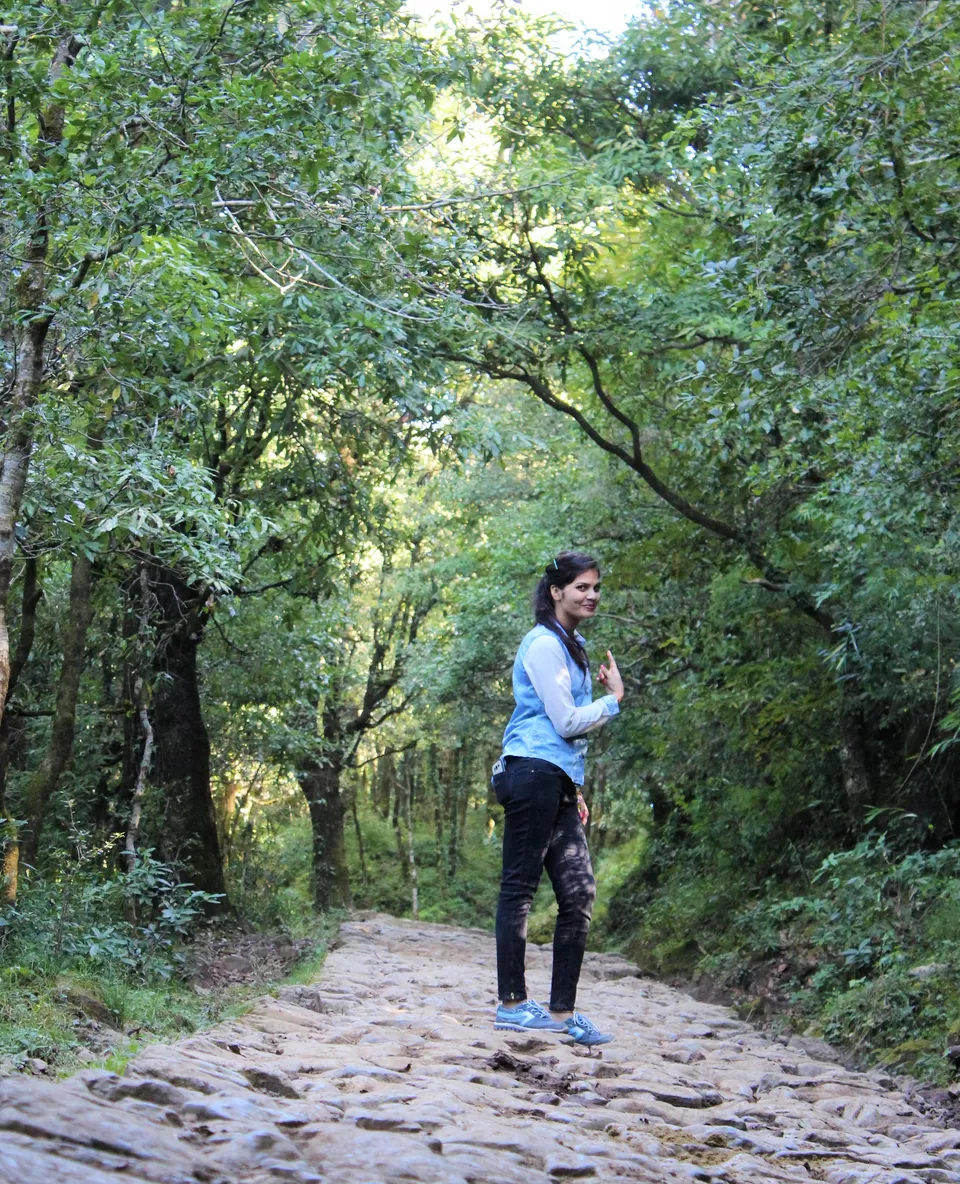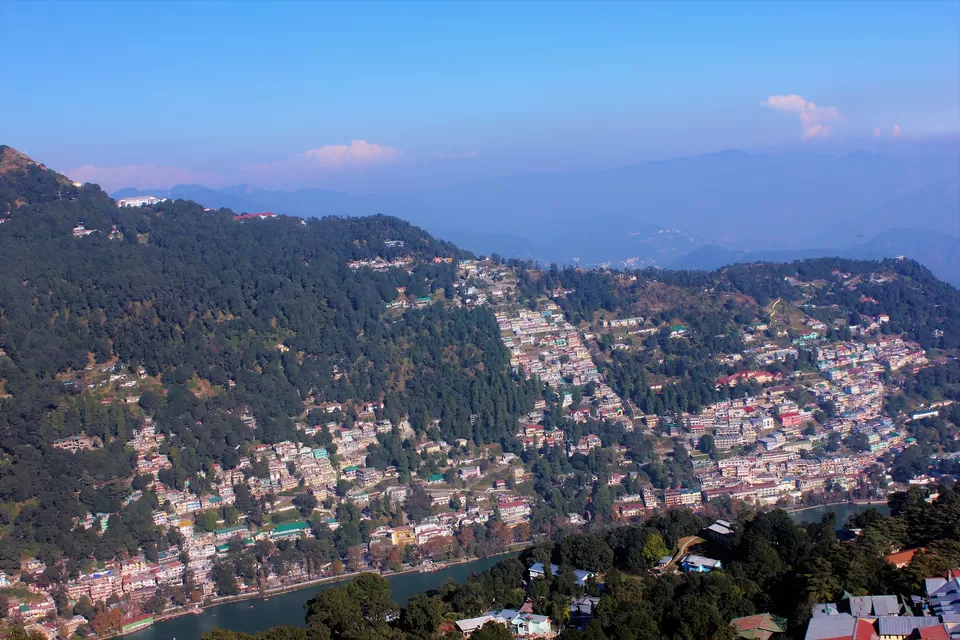 One of the best viewpoints in Nainital, the Snow View located at an altitude of 2270 m, Snow View offers spectacular views of the Naina Devi Peak. It provides amazing and picturesque views of the snow capped Himalayas with the major peaks like Nanda Devi, Nanda Kot and Trishul. Snow View Point is one of the most visited places by tourists for watching majestic Himalayas. Snow view point is well connected by road, but an adventurous ride in aerial rope-way from Mallital is always worth it.
Eco Cave Gardens is 2 km from Mallital, a newly developed tourist spot in Nainital. It comprises several natural inter connected caves of different animals. Cave Gardens of Nainital is a group of interconnected rocky caves and hanging gardens that leads the visitor into a mysterious and ancient dream. Featuring six caves which are named according to the animal they resemble hence there is a tiger cave, panther cave, bat cave, squirrel cave, ape cave and flying fox cave that one passes through well-lit tunnels. As you progress through these caves, the tunnels narrow down slowly and at some places you actually have to crawl on your fours to enter the caves. Although the entrance of these caves are quite narrow, the interiors surprisingly are huge and with each cave the difficulty level increases thus enhancing the fun and adventure of exploring these caves. Adding to this adventurous fun is a musical fountain at the site, which puts up a spectacular display of lights, water, and music.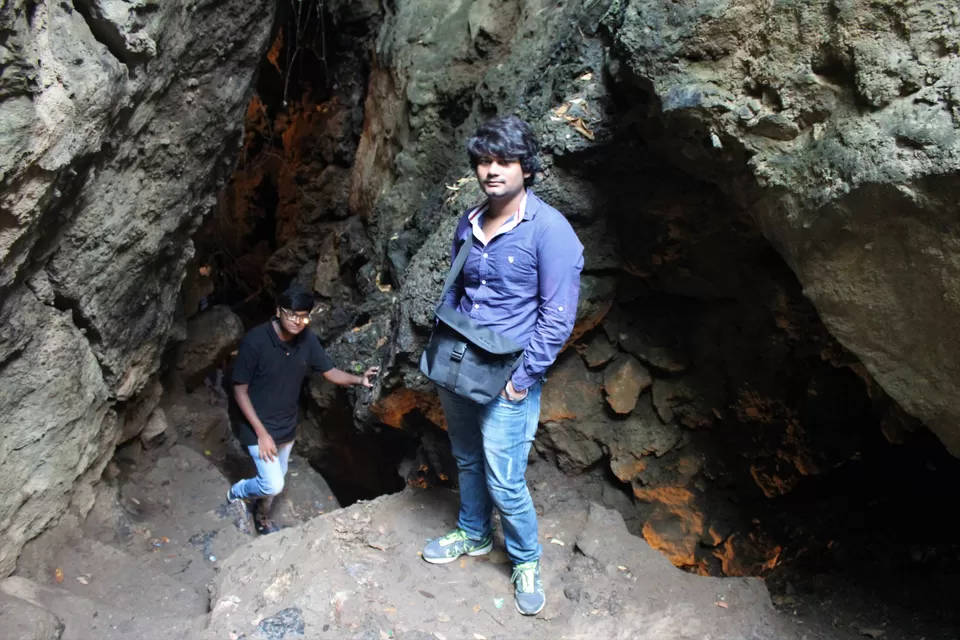 Khurpatal is at an altitude of 5500 ft (1635 MT), and a distance of 12 km from Nainital. Khurpatal seems a secret haven hidden in the hills, that is why it is still echoing with the sounds of nature and not the machine age man and his boisterousness. If you love serenity, then Khurpatal is just the place for you. The place is ideal for a getaway from the hustle and bustle of the city. If you love peace and solitariness, come and enjoy the beauty of Khurpatal. The place is unexplored by the tourists and modern construction. If you are interested in angling or fishing, this is the right place to go on vacation.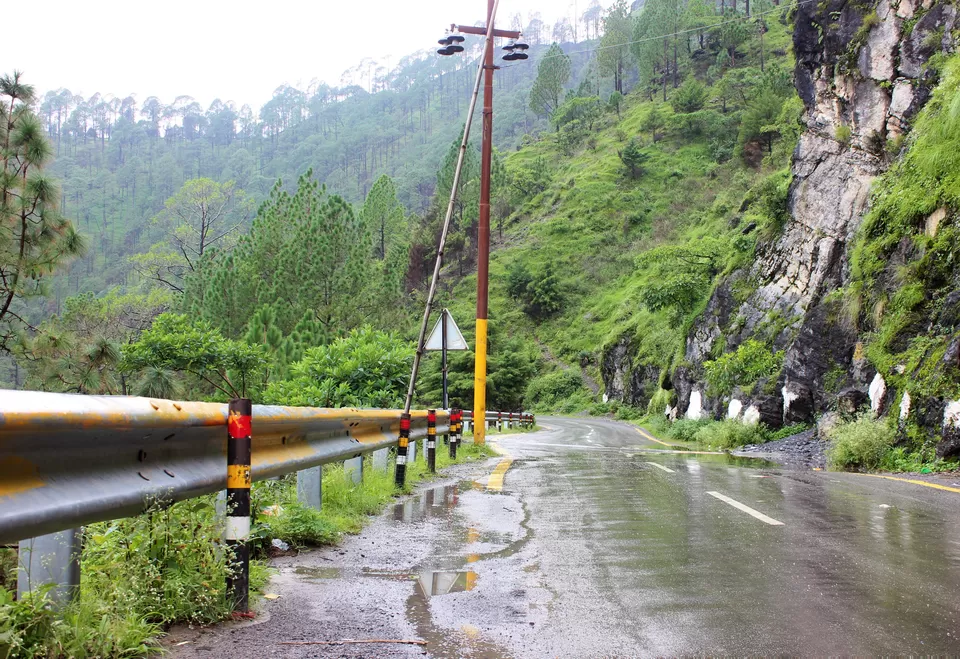 Sariyatal is about 5 kms away from Nainital on the way to Kaladhungi. Sariyatal is a stream on Kaladhungi Road. The water in the stream is extremely cold but is a nice place to spend some time. It is Beautiful and famous tourist sport in the Nainital District. ,waterfall looks refreshing as it splashes milky water through the rocks into a pool of water making it is a must visit.
If you are a teetotaler or simply a tea lover, the place is a blessing for you. Shaymkhet Tea Garden located in Bhowali near to Nainital. Tea Garden produces wide range of tea leaves including organic tea which is also exported. The tea of Shaymkhet Tea Garden is world famous so this is one of the major attraction of tourists.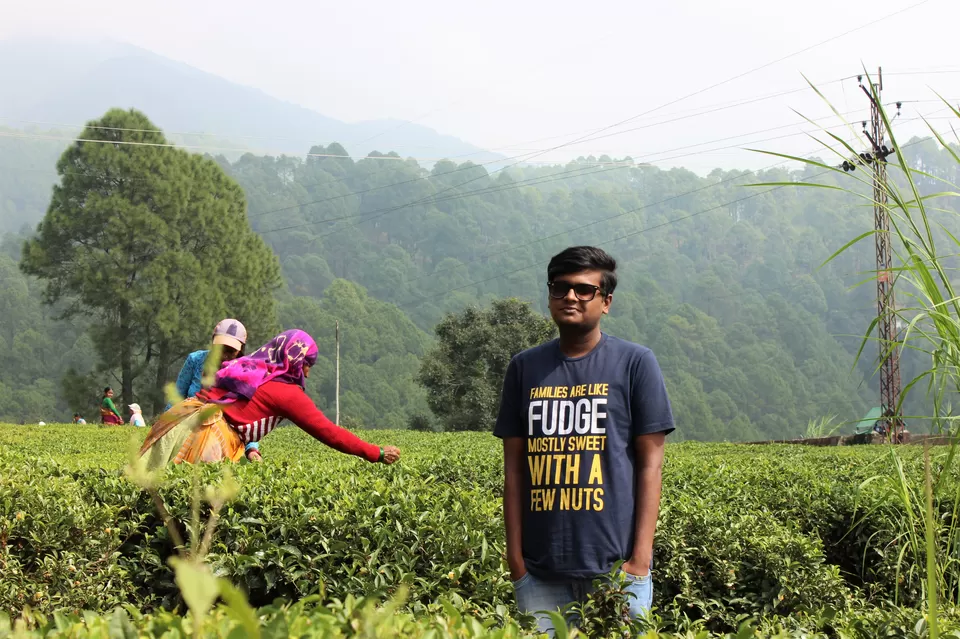 Sattal is an interconnected group of seven freshwater lakes situated in the Lower Himalayan Range near Bhimtal. The lakes sit at an altitude of 1370 meters below lush orchards in the Mehragaon valley. Set amongst dense forests of oak and pine trees, Sattal is one of the few unspoiled and unpolluted freshwater biomass in India. These lakes are a paradise for migratory birds. From the unexplored natural vistas to the joy of seeing an array of exotic bird flock, from leisurely promenades to butterfly watching, one can opt an extensive range of pleasantly activities in Sattal. If the traveler in you were in search of a composed place where you can unravel your true senses, then Sattal would be your ultimate destination.
Naina Peak is a highest peak in Nainital, also known as China Peak. Naina Peak is known for its splendid Bird's eye view of the town, the Himalayas and also the vast expanses of the Terai regions of Kumaon. The highest peak of Nainital provides a challenge to the most avid trekkers. Situated about 6 km from Mallital. The road to Naina Peak leads to a pleasant forest of vibrant rhododendrons, soaring deodars and cypresses. China Peak Trek will be a day trek with our trained hikers who will take through the forests of rhododendrons, soaring deodars and cypresses. The view from the top is obviously beautiful with mighty 360 degree view of the Himalayas on one side, eagle view of Nainital Lake on the other side and Khurpatal, Kaladungi region view on other side. This sure will make all the hikers experience of nature at it's best. Also you can see a panoramic view of snow capped Himalayas further north (in Sep, Oct and Nov only). On the top of the mountain you can find a small tea shop serving bread omelet, some biscuits, tea and coffee for a reasonable price. Not many people go there and so its a good option to escape from this busy, greedy world.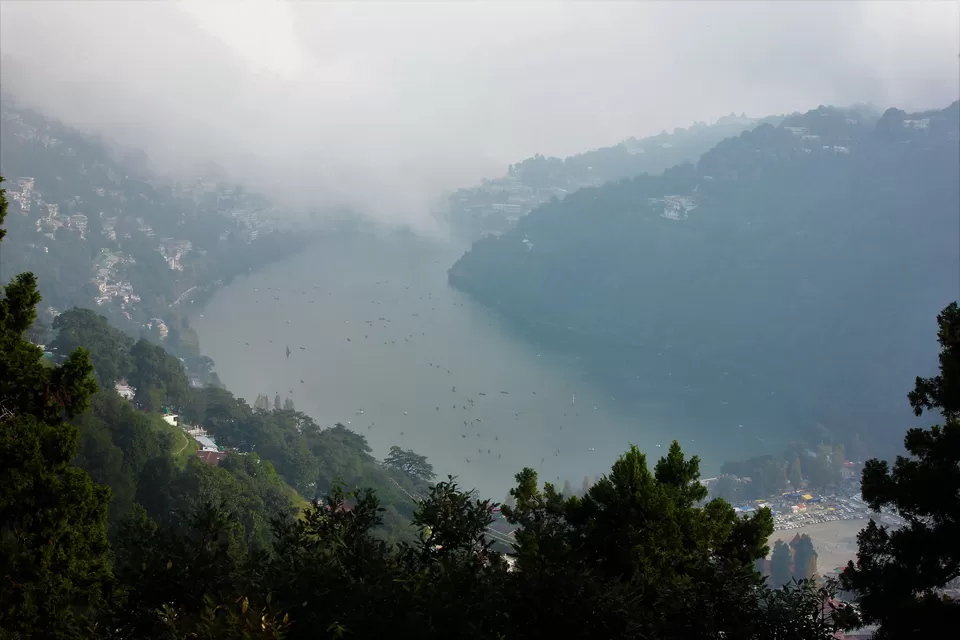 It is a placed at an altitude of (1400 MT) On the Nainital - Almora Road, 9 Km from Bhowali and 17 Kms from Nainital is a modern pilgrim center. Neem Karoli Baba Ashram & Temple is a Hindu religious center, and temple, dedicated to Shri Neem Karoli Baba, a Hindu saint and Guru in the Indian tradition. Many hundreds of people visit the temples here every day, in season. Each year, during the June 15th Bhandara, reportedly, more than one Lakh (100,000) people are fed. Kainchi temple is of a special importance in each and every devotee's life. Many of his devotees visit this temple from all over the world.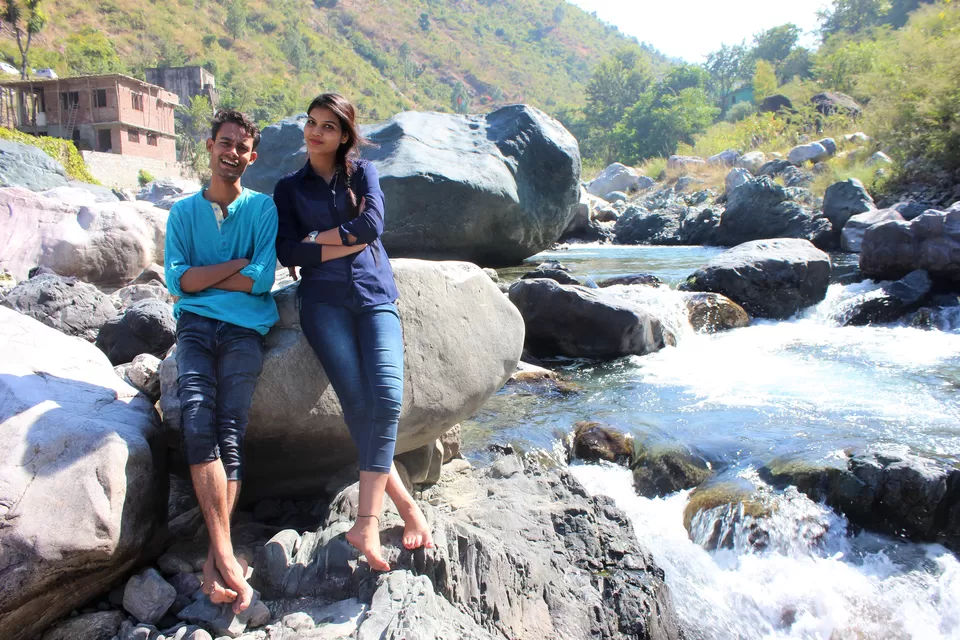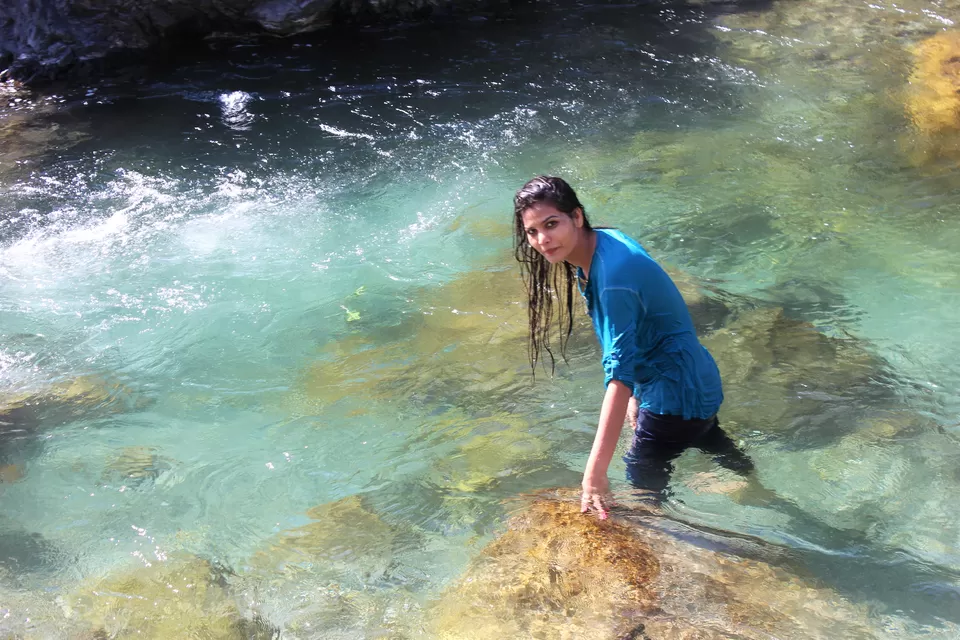 This is the most beautiful place around Nainital. Suspension bridge or Frog's point is a bridge with suspension tied through the iron cables on the top of Kosi river gives you the perfect view of the river. The river view is also very beautiful. You can spend a few hours with peace enjoying the water. Here you can also enjoy taking a bath in the river. There are many sliding points in the river and you can enjoy the river far more than any water park. This place has no entry fee, and there are cafeterias also. The scenic beauty of this place is awesome. The water is Crystal clear and cold but once you reached there no one can stop you to jump in the river. It's a picture perfect place to enjoy, relax and just listen to the music of river and nature.
So when you visit Nainital next time try these places must.
Frequent Searches Leading To This Page:-
Mussoorie Corbett Kausani Nainital Holiday Package, Nainital Package 4N/5D, Nainital Tour Package For Couple, Nainital Tour Package From Delhi By Car, Nainital Family Package, Group Tour Packages To Nainital, Nainital Tour Plan 7 Days