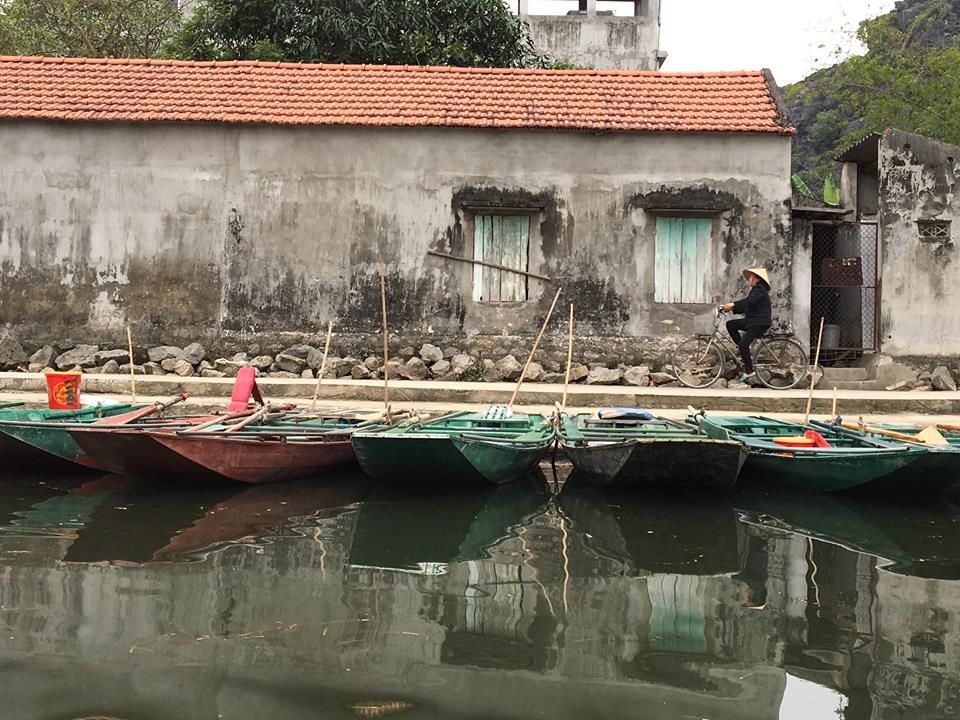 A river filled with lotuses? It's a reality in Vietnam! The Tam Coc River ride is sought after in Vietnam but the mainstream (pardon the pun) options are crowded. Instead, skip the lines and ride the river with a local to get a truly remarkable experience, instead.
The local fisherwomen charge a nominal fee that helps them earn a living during the low season, when fish aren't in plenty. They turn to boat rides for tourists as a means of income.
Hop on to a boat to get a glimpse of the river and the limestone caves along the way. It's so beautiful, it's bound to result in happy tears!
What's more, you will be met with scores of happy lotus flowers in bloom in the marshy waters. It's also a treat if you love to bird watch with many birds chirping away amidst the long grassy plants that erupt out of the river.
This experience takes you to the backyard of the locals, literally! You will find the fishing folk (mostly women) on their boats, washing clothes, making crafts or having conversations with their neighbours who are most likely living in one of the caves in the mountains.
You can also encourage them by purchasing handmade products that truly have a local feel. Great for gifting purposes, you will find all sorts of traditional Vietnamese artwork at a reasonable price.