1. GANGA AARTI :-
One of the reasons Varanasi is so mesmerizing, these daily evening aartis in the ghats of Varanasi are an eye pleasing and soul rejuvenating thing for all. The most famous and most pleasing Ganga aarti takes place in Dashashwamedh Ghat. One of the delights for photographers here coming from around the world is to capture the aesthetic moments of this aarti. You will see huge amount of photographers with their big lenses and expensive camera's struggling to get the shot. These aartis refreshes your mind, so just don't straight away start with your photography experiments, instead wait and let the aarti fill your soul with its touch and then start with your shutter-cravings.
Be simple with your approach and it do not stop yourself after Dashashwamedh Ghat because the image below is one i shot near Lalita Ghat and i love it more then what i shot in Dashashwamedh Ghat. So don't be mainstream that only Dashashwamedh can give you good aarti pics because it is world famous.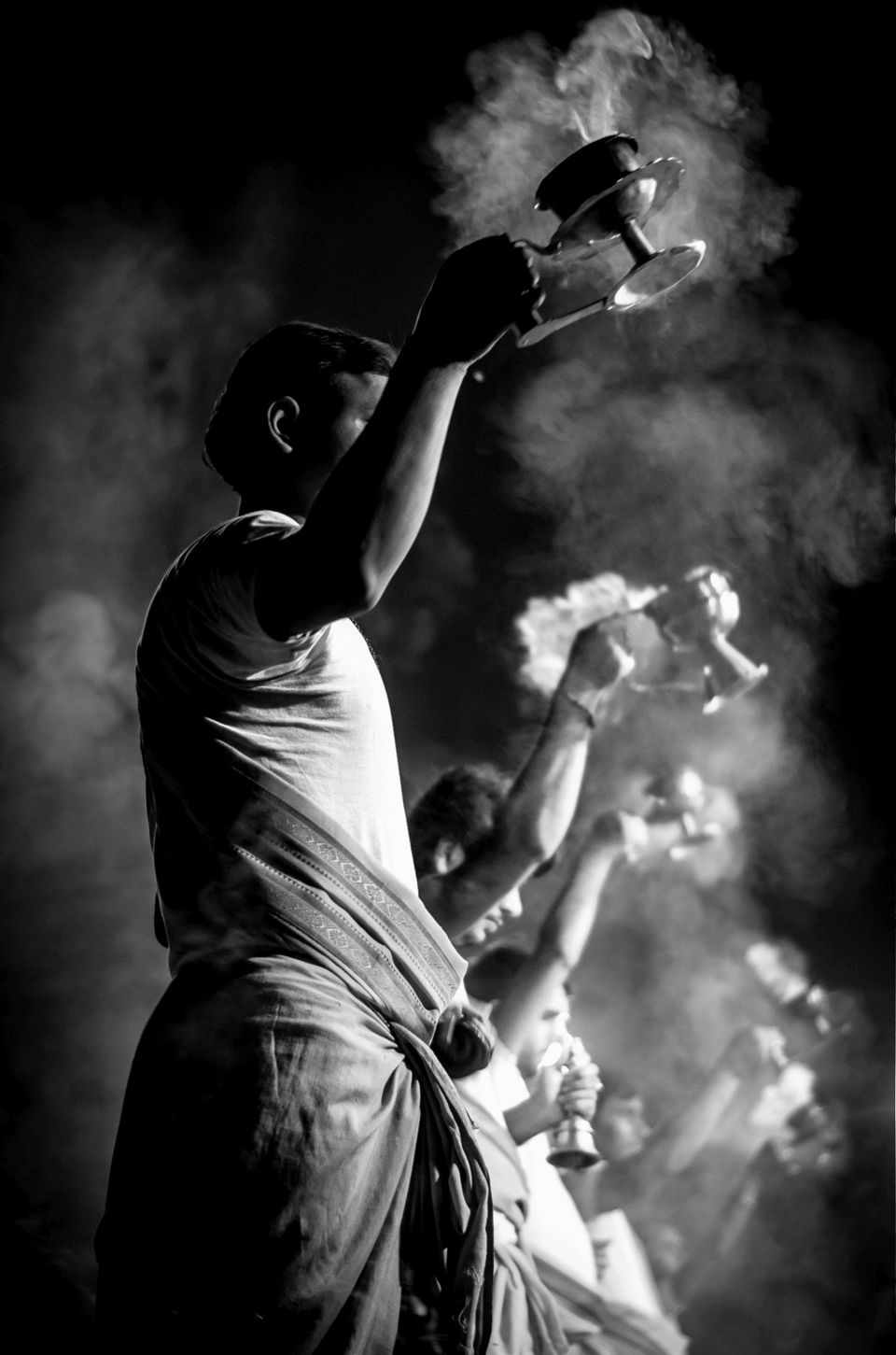 2. YOUNG BRAHMINS :-
You will love to be near them, you will love to photograph them, you will love their simplicity and dedication at a very young age, I am sure it will move you. They can be seen doing early morning Yoga around 5 near Dashashwamedh Ghat. My suggestion would be that don't start with your camera on the very first day, instead be friendly with them and avoid if they seem to be uncomfortable. Before photographing them do take the permission of their Gurus whom you will always find near them. Be very generous to them and maybe you can get the chance to photograph them inside their temples as well. I went to their Guru first and ask for the permission. He was a good soul and gave me full day to understand their lives and photograph them.
The photo below i took when they were for their evening classes of Sanskrit.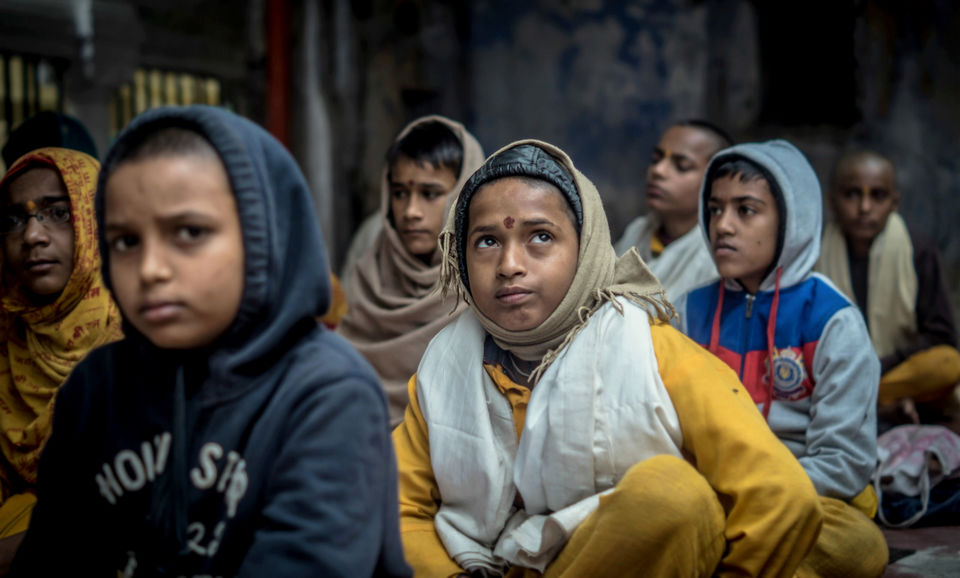 3. PHOTOGRAPHING THE BABA's :-
Another delight for photographers coming here from around the world is to photograph the various sects of 'babas' in Varanasi in most intimate style. Believe me taking out your camera in front of them on your first meeting would not do any help, instead they can get offended. No one likes to get photographed by strangers. Be Very HUMBLE with them. Many 'babas' here will demand for money but that's not the key to good photographs. Be friendly with them, spend time with them and crack some jokes too, every human likes it. Don't be like tourist who walk with their expensive cameras and just take their picture and move. You will get nothing if you are in search of good portraits. Be friendly with them and give them time to get comfortable with you, believe me they will too give their best in making your pictures amazing.
The photos below is of Baba Shivji and me during our boat ride and the second one is his portrait among many i took across Ganga in the sand area. The bond we made in 3 days gave me some good shots i am happy with my basic camera kit i was carrying.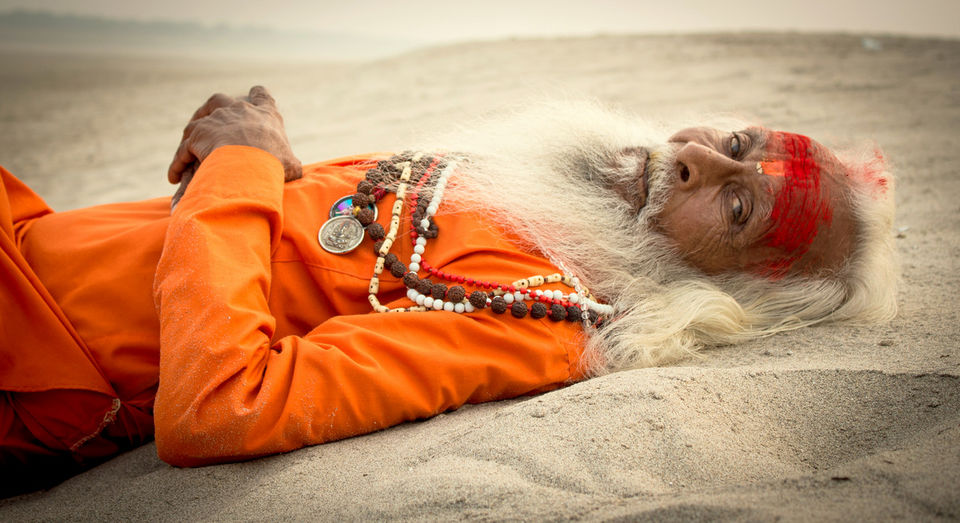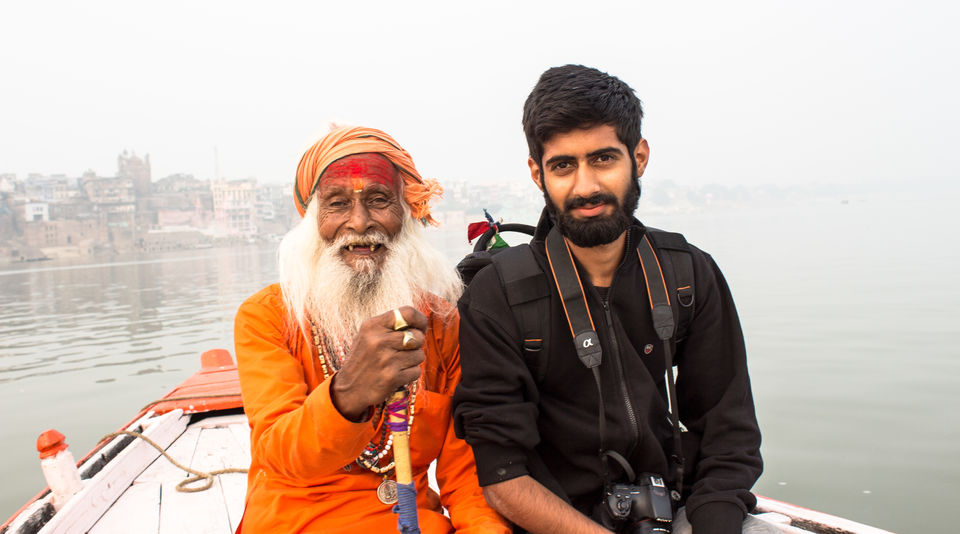 4. PHOTOGRAPHING AGHORIs :-
Yes photographing them is not that much easy as it seems. It's not about how you photograph them but it's more about how you convince them to let you photograph them. Again many frauds one will ask for money as many have made this their income system by asking money from tourist's to take their picture. It's not a bad thing but along with money if you can get them comfortable too for not just the sake of money, it will be great for you. Aghoris are very much out casted among people as told to me by the one i photographed. They love it too if people think them as normal humans too and spend time with them. They will love it. It's better to be a bit careful from thugs. Again Be very HUMBLE with them and don't start with taking photographs without their permission, it can be nasty.
5. BOATS, BOATS & BOATS :-
Amongst the plethora of surreal aspects of Varanasi, the one that truly stands out is to take a boat ride in the holy Ganga river. Wake up early and go for a boat ride in the morning time when Varanasi wakes up. Evening are also very delightful to capture. Be in constant conversation with your boatwala and he will guide you in a good way and you will be more clear with what you should capture. Be ready with your gear as you can get any good moment anytime.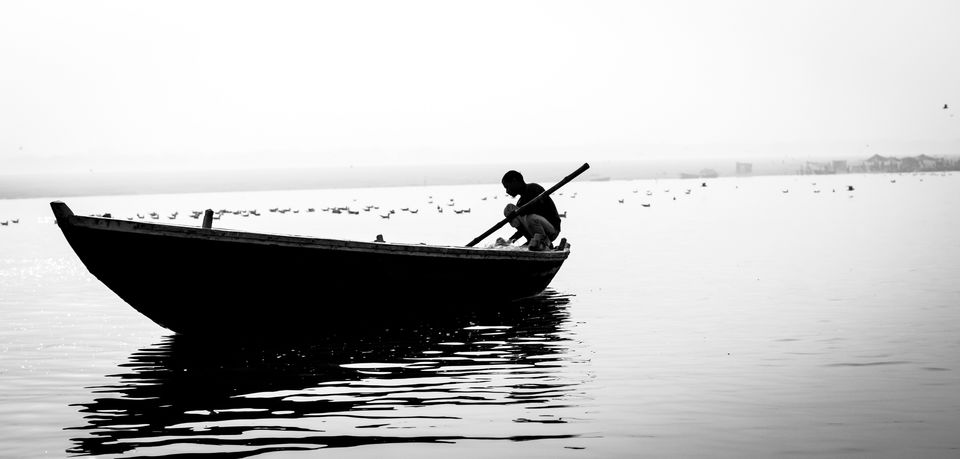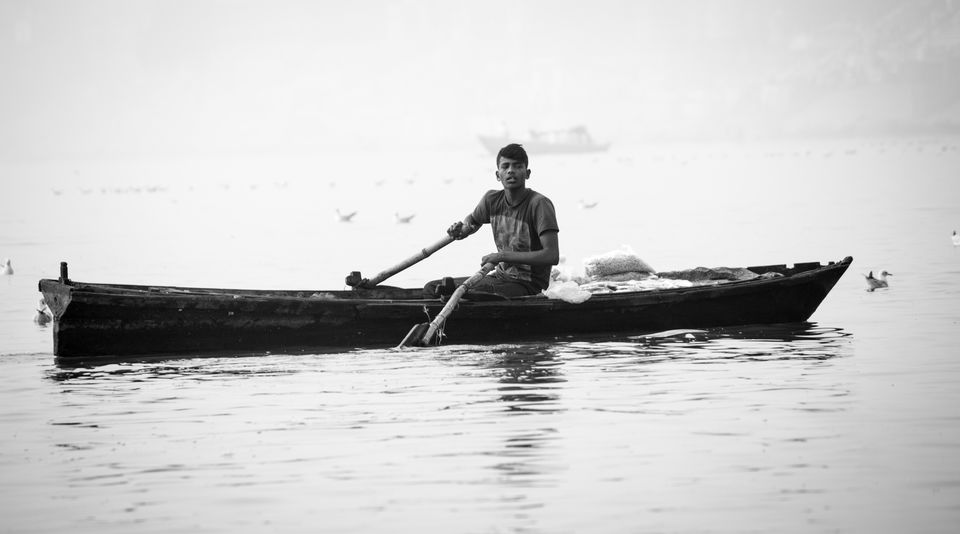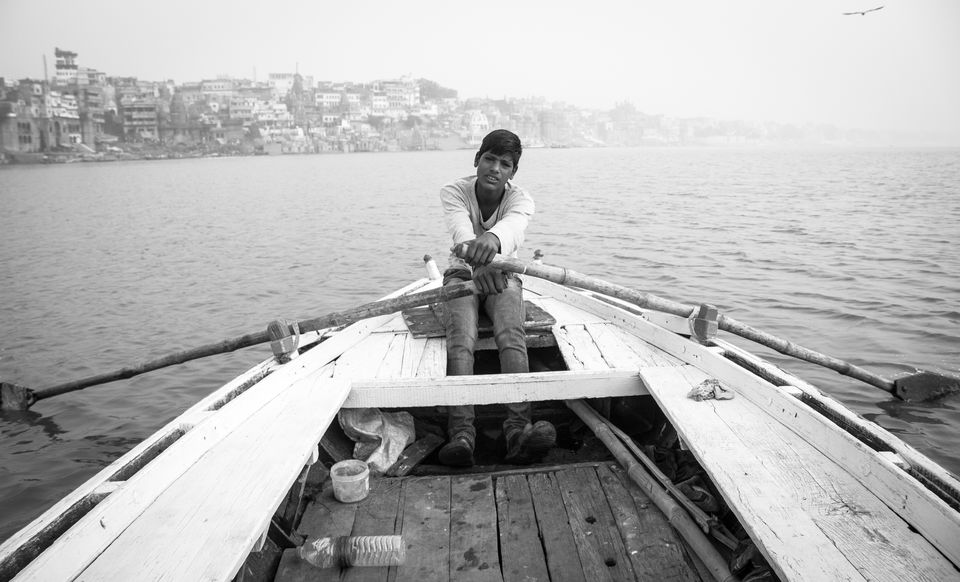 6. ALONGSIDE THE GHATS ;-
Some good chances comes unexpectedly. While exploring the Ghats, be very ready with your camera as you can get good shots anytime. Keep your eyes open and be very attentive and don't miss the chaos and beautiful moments which keeps on happening in the Ghats. From joy to sorrow you can get anything in your photograph that would speak a lot. From moments of people resting from moments of people enjoying. From moments of devotion to a moment of a fisherman bringing a big fish to sell which is not less than a good fortune for him, you can get anything, those small small priceless moments a photographer always search for. You can get it all.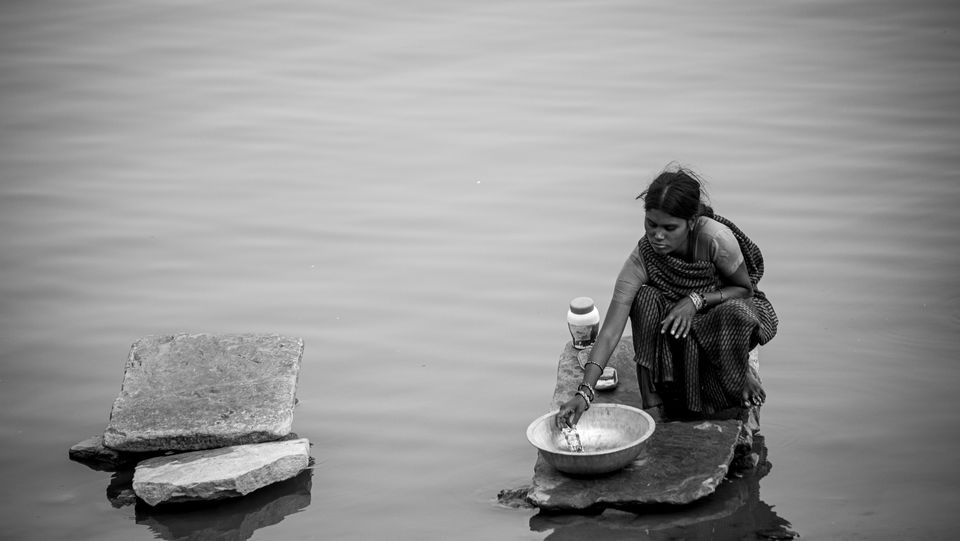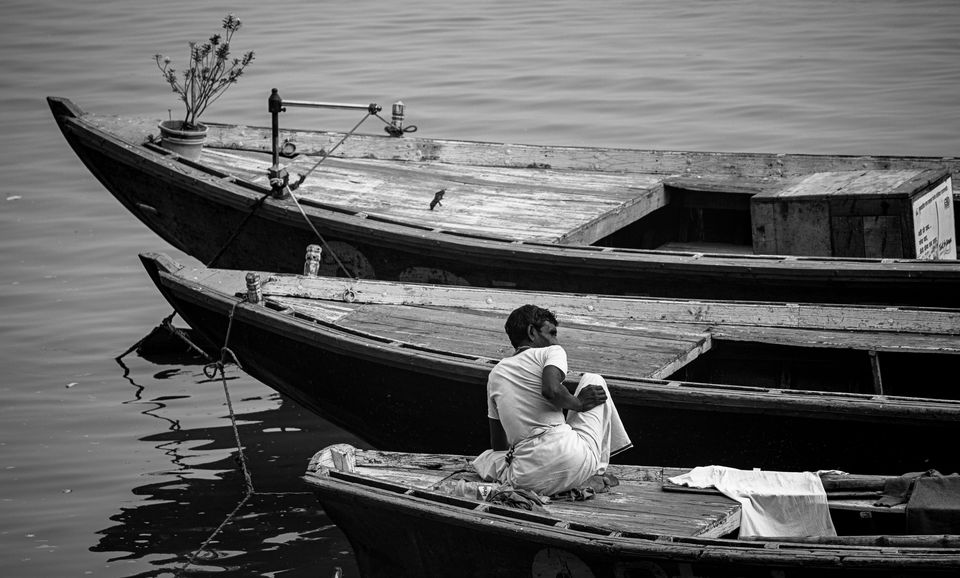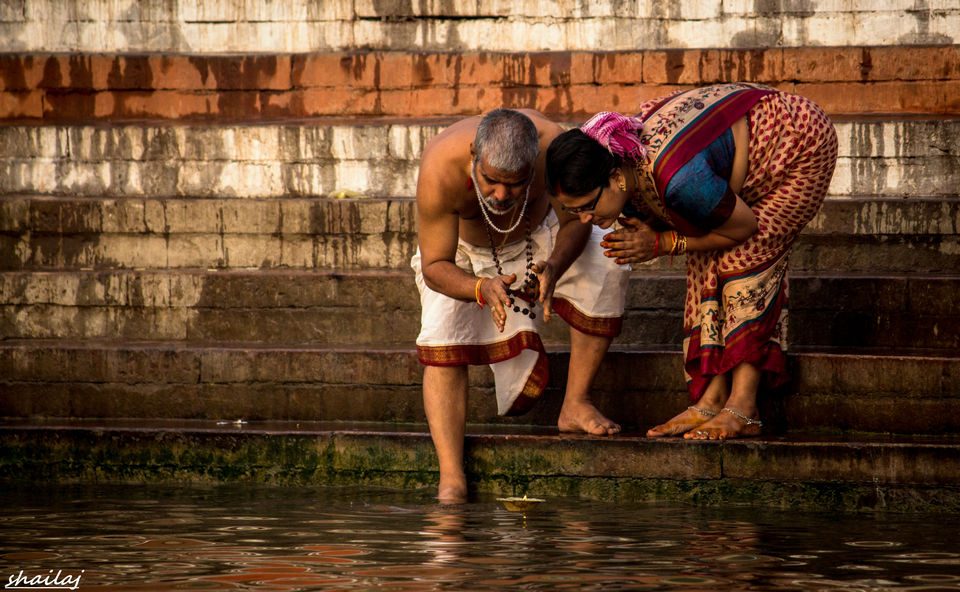 7. AN AFFAIR WITH STREETS :-
The streets of Varanasi are full of life. Even the non-living things look alive. Just get lost in the streets, don't care how much deep you have gone or how much you have walked inn those packed alleys. Just don't stop till your heart says to. You will get so much i can't even compare to. Again be very ready with your camera as any moment can pass by you and you will regret not capturing it. From people sitting outside their house to people in their windows. You will get tons of good moments to capture. So don't miss out on long walks inside the heart of Varanasi, the never ending streets full of life.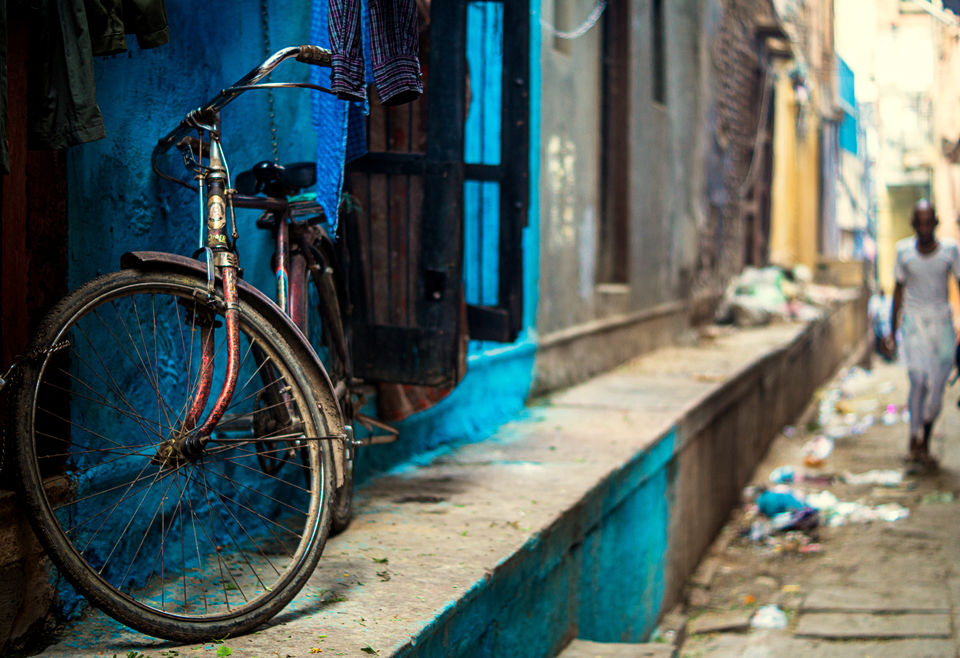 So these were some tips if you are going to Varanasi for a photography journey. Always keep extra memory cards and your battery always charged. For good photos one has to go beyond the limits so don't mind walking for hours, don't mind if you are getting nothing, just click, click and click, out of 100 one will be that one you were looking for. It's not about what camera you use but more about how you use it.
Feel free to contact me for more queries and about some other place as well. Here is my link where you can contact me:-
Facebook- https://www.facebook.com/shailajphotography

Instagram - https://www.instagram.com/the_nomads_lens/
Happy Clicking and keep exploring..
Get travel inspiration from us daily! Save our number and send a Whatsapp message on 9599147110 to begin!