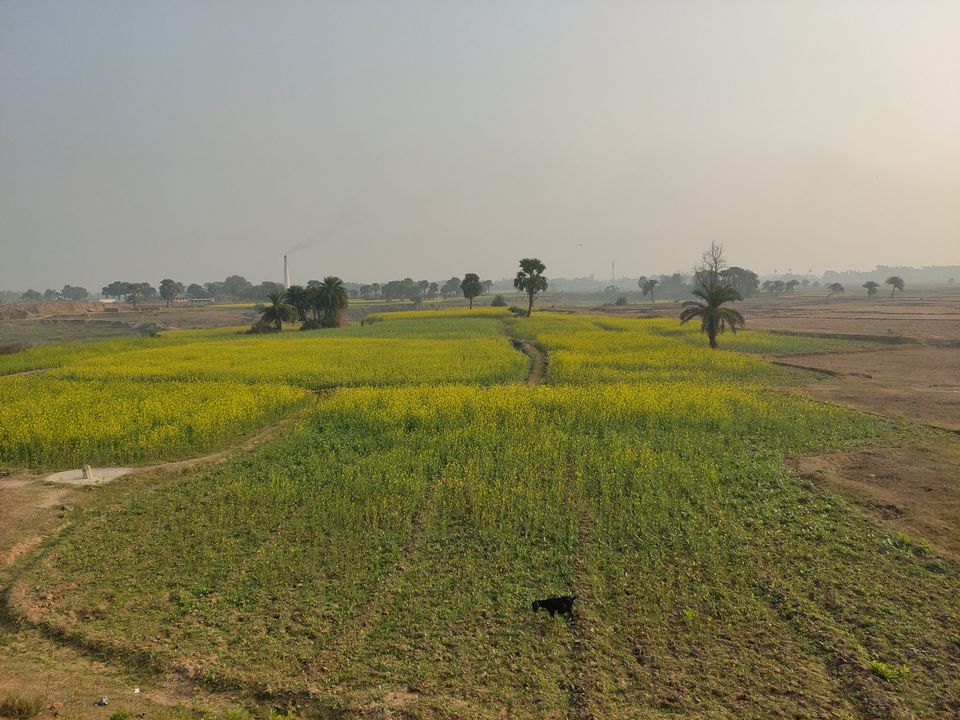 As I look back into the year 2021, I feel that it is easier to reminisce on the good memories rather than the bad. The year 2020 is a year we humankind can never forget. When I was a child in the 90's, animal shows were prevalent in the Circuses that used to come. The mighty Royal Bengal Tiger, the beautiful Stallions from Arab, the majestic Elephants all crammed into small cages and we the so called advanced creatures frolicking at the misery of our fellow beings. So this time it was Mother Nature's turn on us Humans. No matter from which part of the world we are or whatever we do, all of us locked up in our homes, helpless. So there was no question of any trip in 2020. Then 2021 came like a breath of fresh air. We needed a break from the monotonous lives we led the previous year. That's when we decided to visit a quaint little village named Dumduma near Bolpur, West Bengal. At that time I had no idea this would be the last time we are going out on a trip with my Didun, my grandmother, my very first best friend.
We set out on the second weekend of the year i.e. on 9th January 2021. We boarded the train very early in the morning. The struggles and hardships of the past year were still evident on every fellow passengers face yet there was a sign of relief that the worst days are over (it was not, we were oblivious to the deadly second wave). Maintaining proper Covid protocols we enjoyed the train journey a lot. We munched on juicy Darjeeling oranges, snacked on 'Moya's - a delicious bengali sweet made with puffed rice and jaggery and played games throughout the journey relishing the freedom. After an hour or two we arrived at Bolpur. Incidentally Bolpur-Shantiniketan is the abode of Gurudev Rabindranath Tagore, the pride of India and the inspiration of every Bengali. Gurudev had set up the Vishwa Bharati University here at Shantiniketan which in itself is a tourist destination apart from being a citadel of knowledge. Anyway our destination is Dumduma as Shantiniketan remains crowded with tourists especially during the winters. We hopped on a toto which is the local transport available here. Dumduma is around 20 mins away from Bolpur. As soon as we crossed the hustle and bustle of the busy Bolpur city, we arrived at a place of serenity and bliss. The bewitching beauty of rustic Bengal is unparalleled. It is this 'Sonar Bangla', the golden Bengal Tagore adored and worshipped. The sights of golden mustard fields, fragrances of unknown flowers, the chirping of thousands of birds is a rare treat to the senses. My grandmother hummed Tagore songs along the way which befitted the scenario.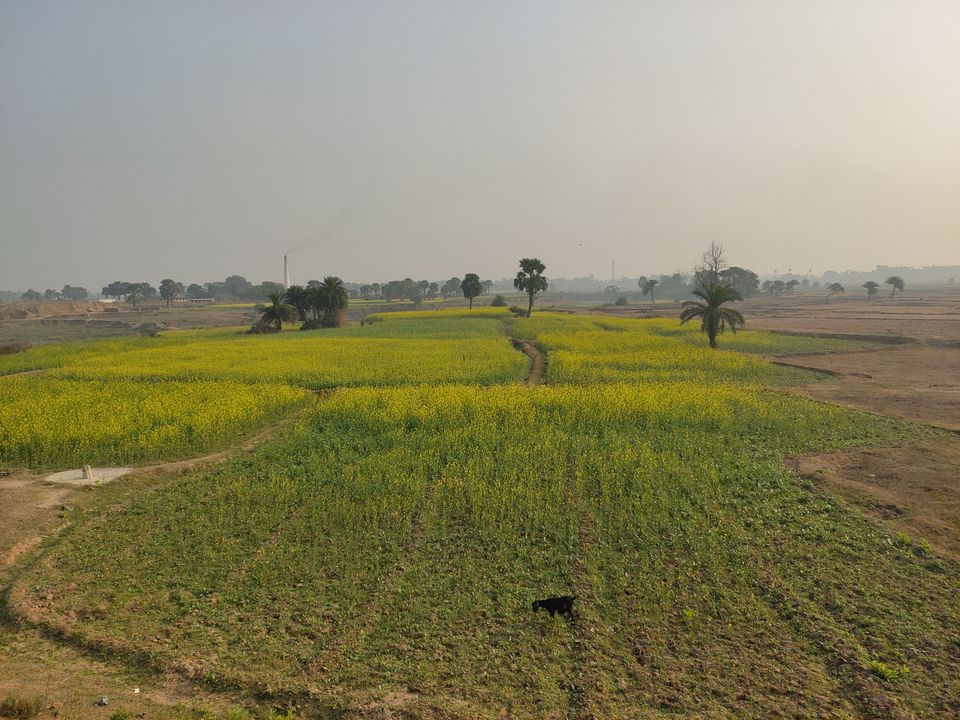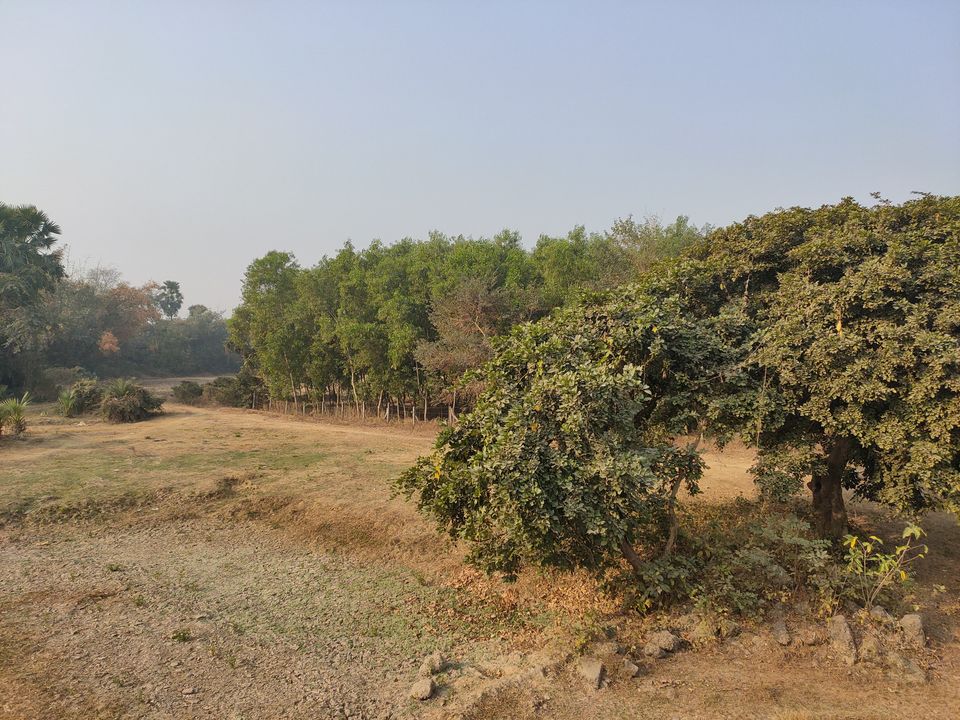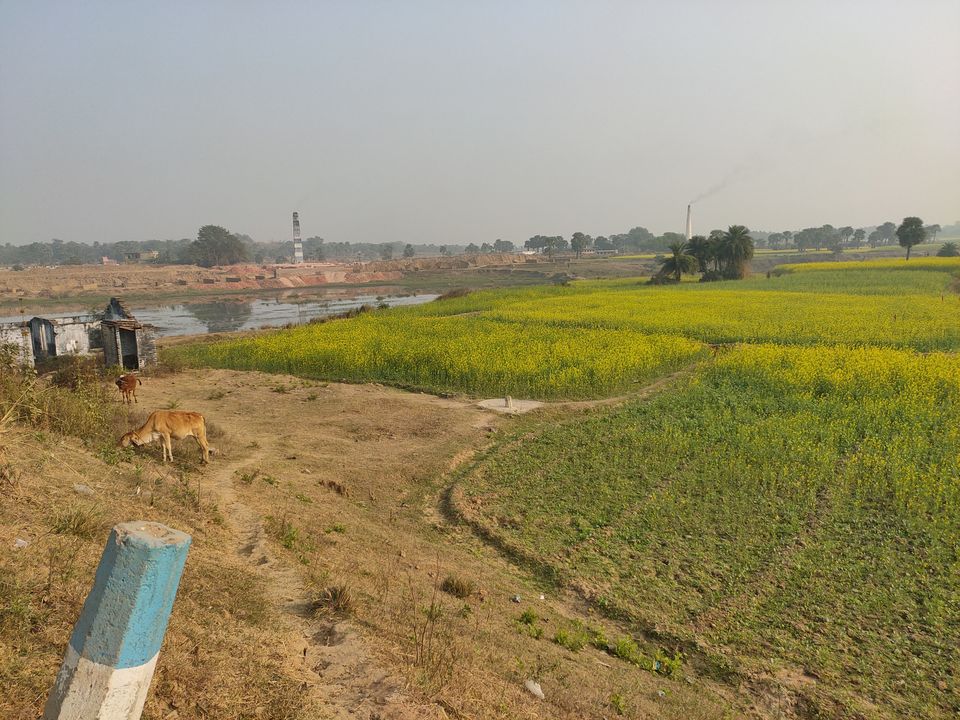 Around 20 minutes later we reached Dumduma. It is a tribal village, far away from the 21st century civilisation we are used too. As soon as we arrived it felt like we entered a parallel universe. Everything around us was calm and serene, far far away from the madding crowd. The people of the village, ever smiling and friendly. They posses such an innocent charm which is hard to resist. We stayed over at a homestay- the perfect weekend abode complete with lush sprawling gardens, a pond and even swans. After freshening up we had simple home cooked meal. But it was so delicious and filled with warmth as if angels had brought in heavenly nectar. Fresh vegetables from the garden and fish from the adjacent pond for non-vegetarians, probably 5 star delicacies would fade in comparison and no it's absolutely not an overstatement! After having such a delicious meal with renewed vigour we set out to explore the village. As I said earlier it is a tribal village. People over there are still unaware of the prejudices that we have. We visited in early January and in Bengal around mid-January during Makar Sankranti we have a harvest festival known as Poush Parbon. The people from urban areas have lost touch with their roots but over there the festivities were in full swing! Multi-coloured flags were being hung, the women were decorating their houses and granaries with 'Alpona' similar to Rangoli but instead of colour it is originally made with either rice paste or a special kind of clay known as 'Khori Mati'. We saw a little shrine of Marang Buru, who is a venerated deity of the tribal folk. The simplicity of the shrine invokes devotion and we payed our respects and prayed to Marang Buru. After exploring for an hour or too we returned back to the homestay and had delicious and "garma garam" chapatis with Vegetable Curry and Chicken Curry.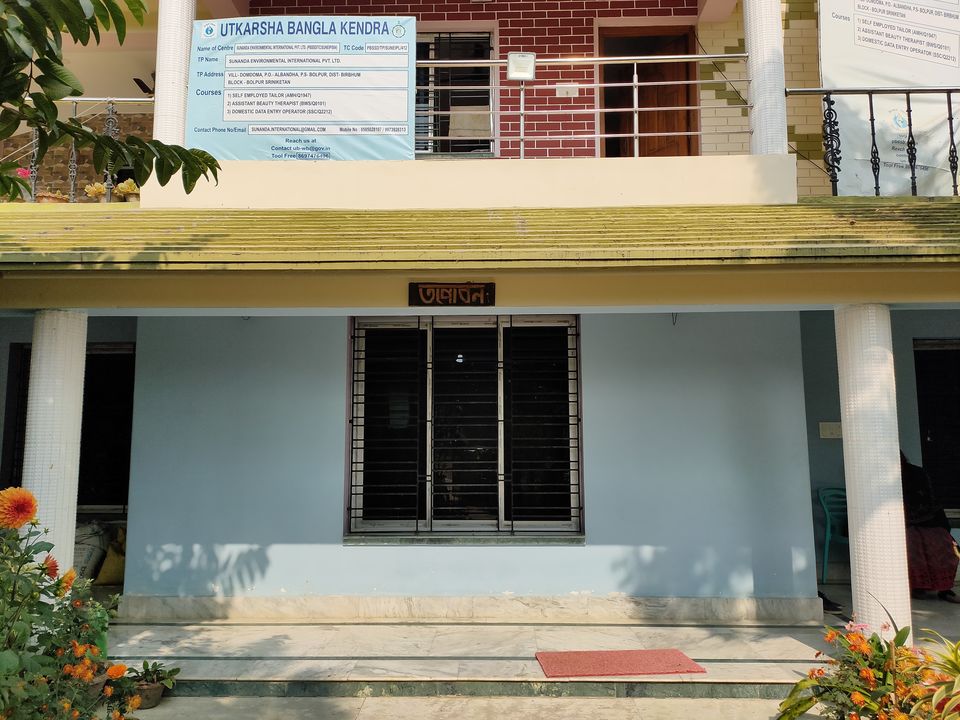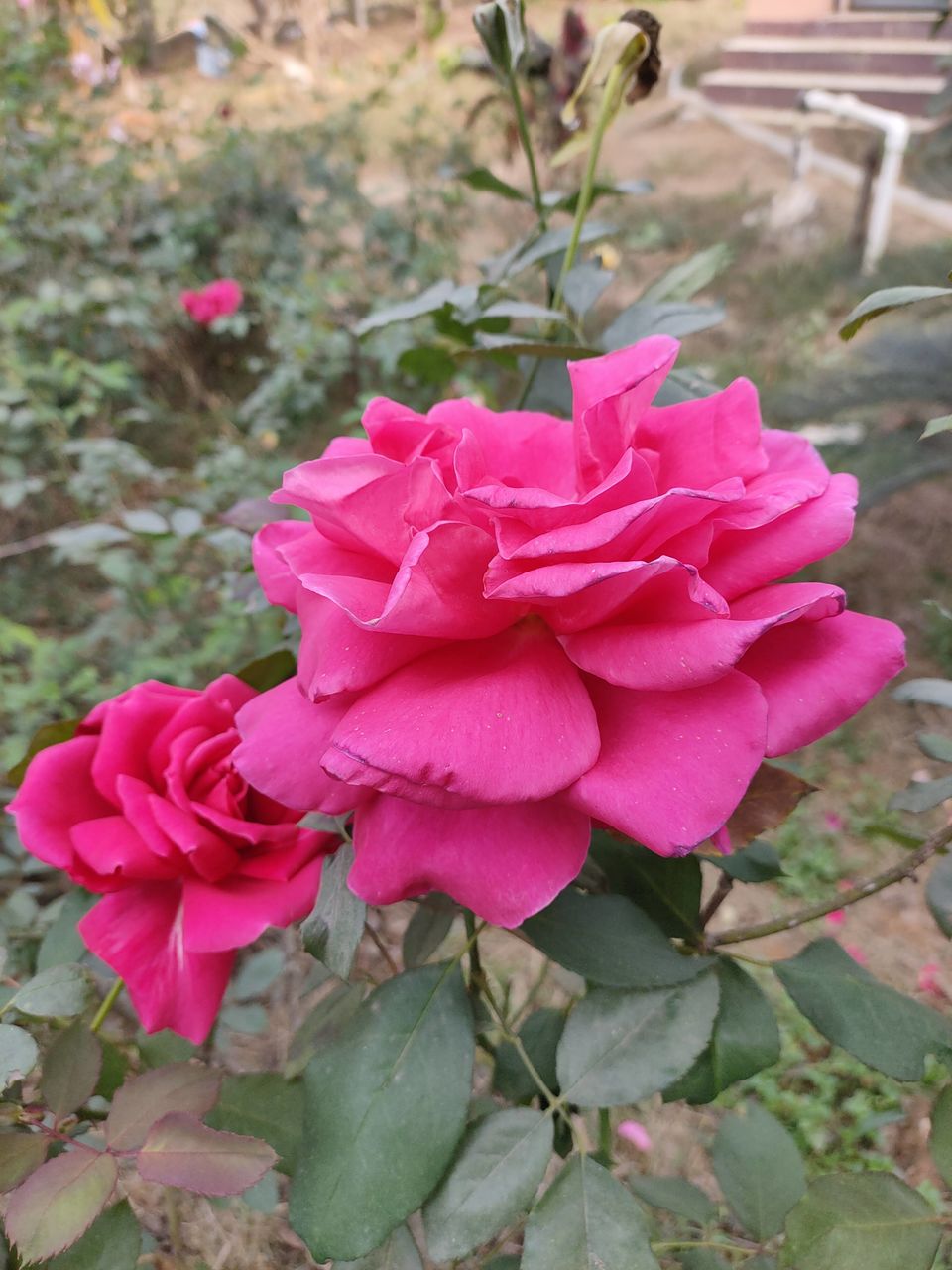 I woke up early at dawn after hearing a whistle. I saw my grandmother standing near the window. She smiled and pointed out that the rail-tracks were not too far away. We set out towards the rail tracks through the lush paddy fields. We felt as if we are characters from some Satyajit Ray film. The mighty Brahmaputra Mail rattled in front of us & we stared at it with awe and wonder as if we have travelled through a time machine and come to a different era. On the way there was a little chapel. That day was a Sunday and the local people had gathered there for the Sunday Mass. We were amazed when we took notice of the happiness they all had in their eyes. At the slightest inconvenience we city people whine and complain. But these people who have absolutely nothing to brag about in a material sense are so content and at peace, it made us wonder.
After some more exploration we came back for breakfast and like every bengali munched on 'Luchi' & 'Alur Torkari". Then we went to visit Kankalitala Temple, a temple dedicated to the divine mother Kali and one of the 51 sacred Shakti Pithas or sacred pilgrimage sites. Though being a place of importance for Hinduism the temple has a humble aura. No unnecessary ques, no encroachments, no noise only an atmosphere of serenity and pure devotion. We payed our respects at the temple and at an adjacent sacred pond where it is believed that goddess Sati's mortal remains were found. After spending some time there we headed out to Shantiniketan.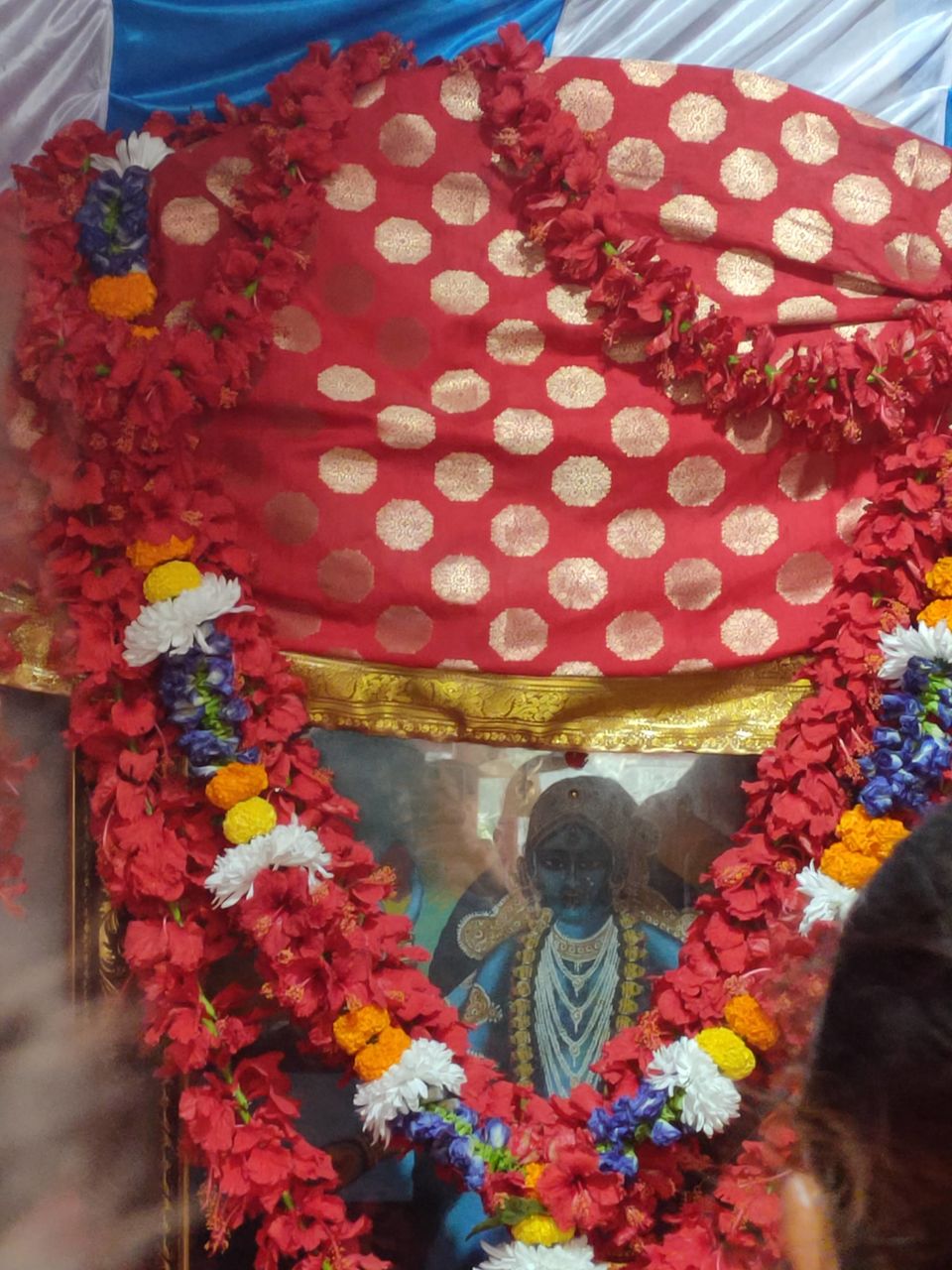 With high hopes we arrived at Vishwa Bharati University. But visitors were not allowed in the premises due to Covid protocols. We were a little disheartened but the scenic beauty of the University campus, the unique red soil prevalent in Birbhum District and the overall atmosphere lifted our spirits. Shantiniketan is also famous for oil-cakes like 'Beguni' made from eggplant and 'Alur Chop' made from potatoes. So we did not miss the opportunity to snack on these local delicacies.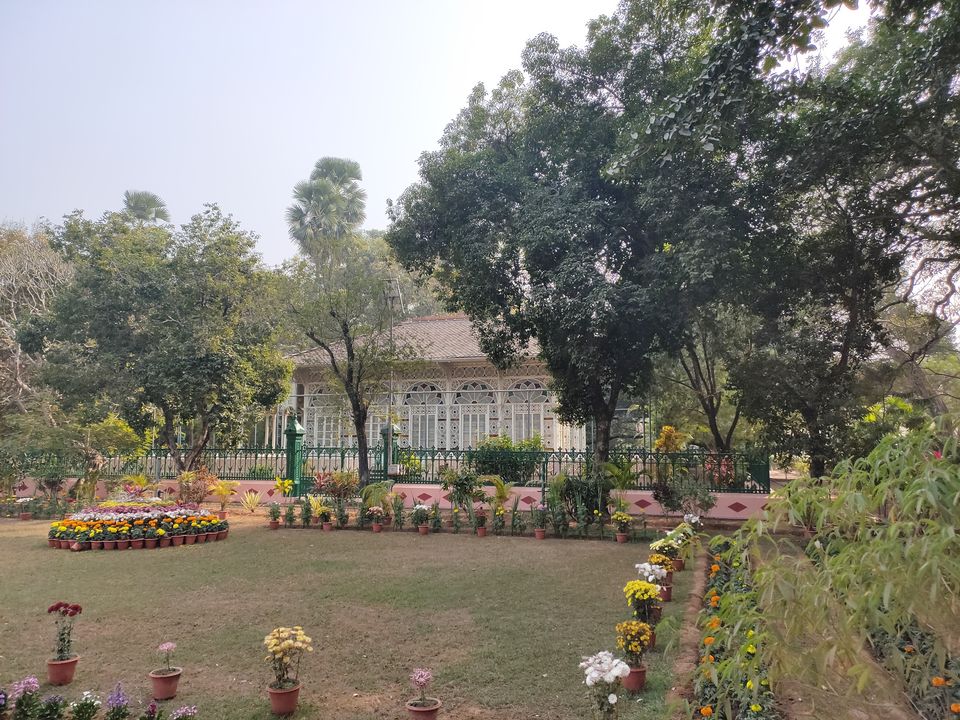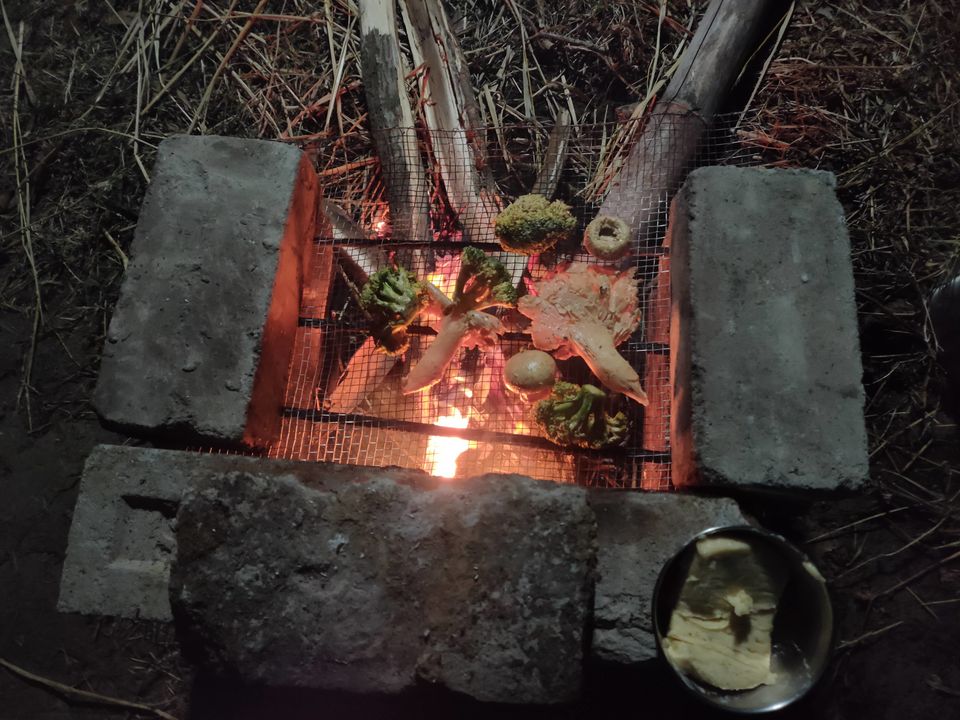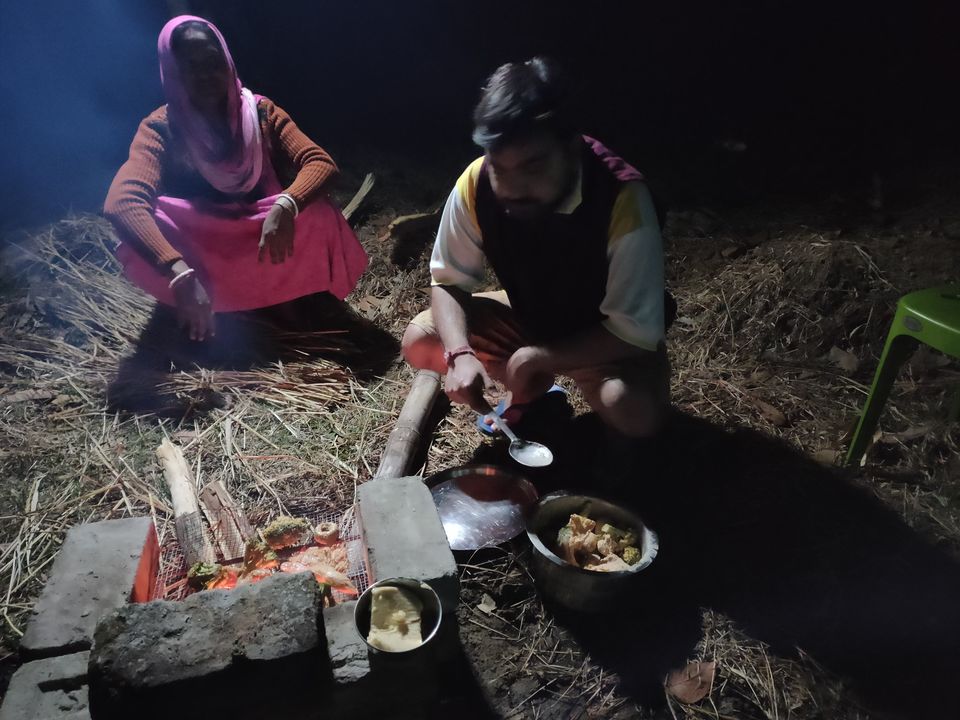 We returned back to our homestay and started making arrangements for a bonfire. My grandmother was beaming, she was absolutely delighted and enjoying herself to the fullest perhaps after almost a year. My brother and I along with my cousins made arrangements for the bonfire. The local people over there also joined and enjoyed the food and festivities with us. They sang folk music and joined us in a dance. It was an amazing and novel experience for all of us.
The next morning we returned back to Kolkata with a treasure chest of memories and experiences. We often think that travelling means visiting exotic locations with every kind of amenities present at our finger tips. But travelling is something entirely different. It is when we discover unexplored parts of the world that have no relation to glitz and glamour but in the process guides us to discover an unexplored part within ourselves. Spending simple moments with loved ones and in that process creating life long memories is what travelling is to me. And in the words of Rabindranath Tagore, "I traveled miles, for many a year, I spent a lot in lands afar, I visited the mountain ranges, The Ocean I've been to view. But I have not opened my eyes, to just two steps from my home there lies, A glistening drop of dew on a single paddy grain." is the true essence of travelling to me.
In loving memory of my Grandmother Smt. Swasti Ghoshthakur.