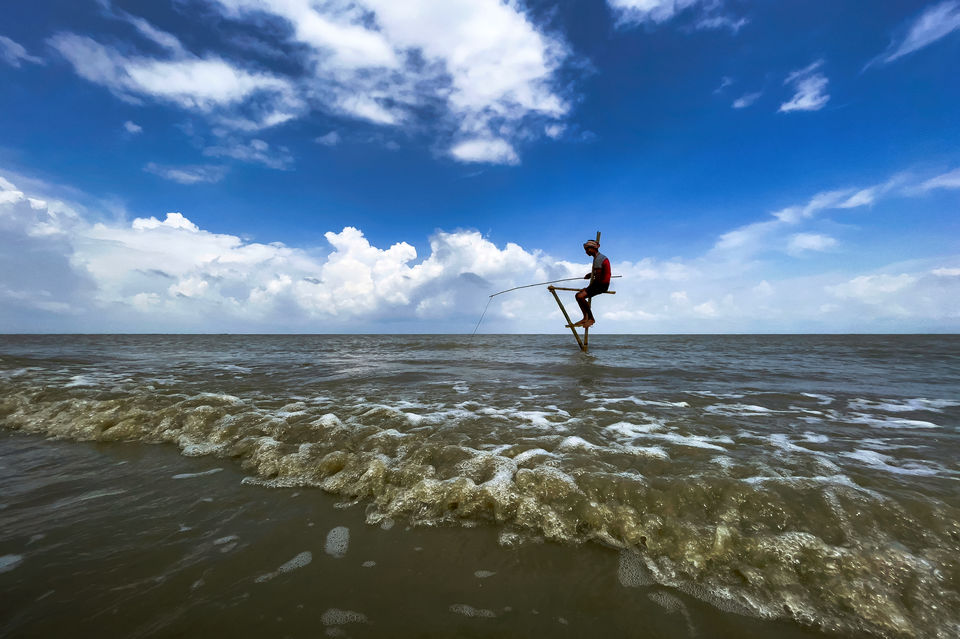 Stilt Fishing is a traditional style of fishing practiced by local fishermen in Sri Lanka, especially on the southern coast. With a perfect balance and an insurmountable amount of patience, fishermen perch themselves on cross-shaped beams and wait for their catch of the day!
The stilt fishermen then use a rod from this precarious position to bring in a good catch of spotted herrings and small mackerels from the comparative shallows of the sea or from the river. They collect the catch in a bag tied to the pole or to their waist.
Here I was shocked to find the same practice in WEST BENGAL, INDIA. I was lucky enough to explore this unique style of fishing.
One may easily spot the fisherman's near Hijali Sea beach near by Digha.
To reach Hijali buses which goes to digha can be boarded and the fishermen's don't have any specific time to be spotted. They do their fishing very far away from the crowded sea beach. Once may easily spot them were no public interference is there.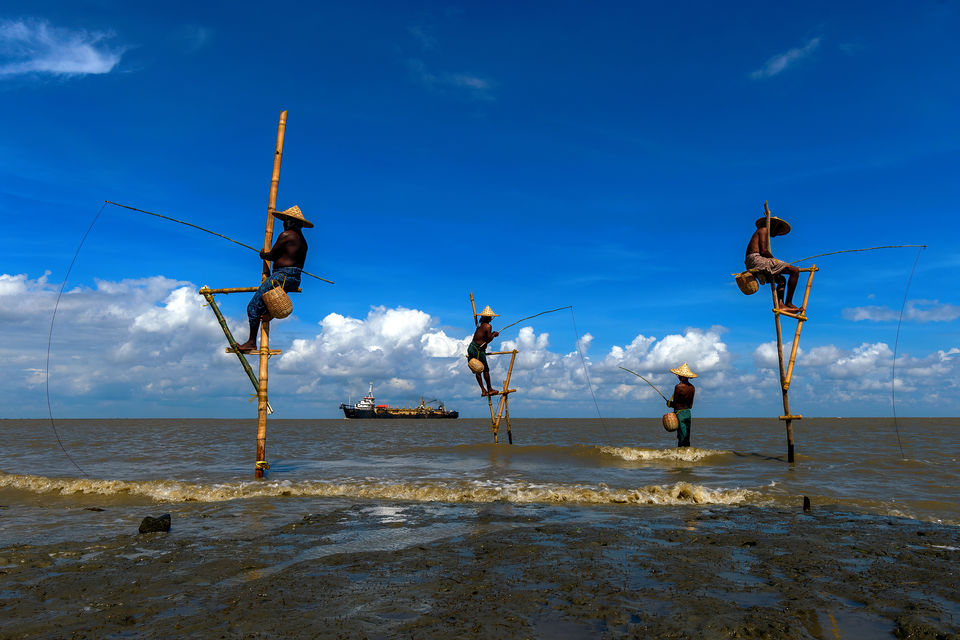 Fishing practice during blue hour.