Its actually unbelievable that there's such a lovely place, just a few hours away from the chaos and cacophony of city life. I have been hearing about this place for quite sometime from my friend, but it was only when I reached there, I realized how it actually feels like to be at nature's lap.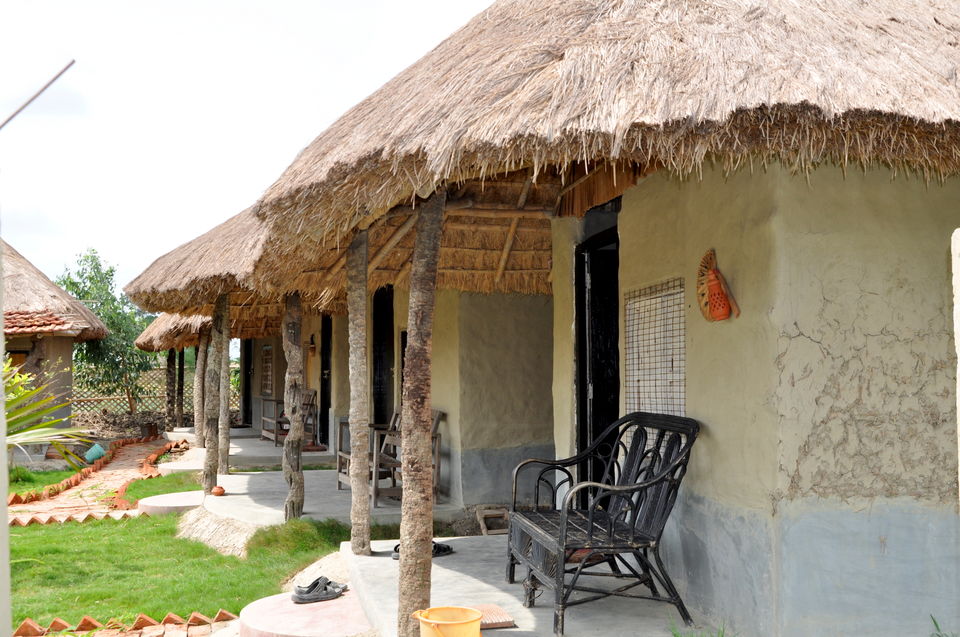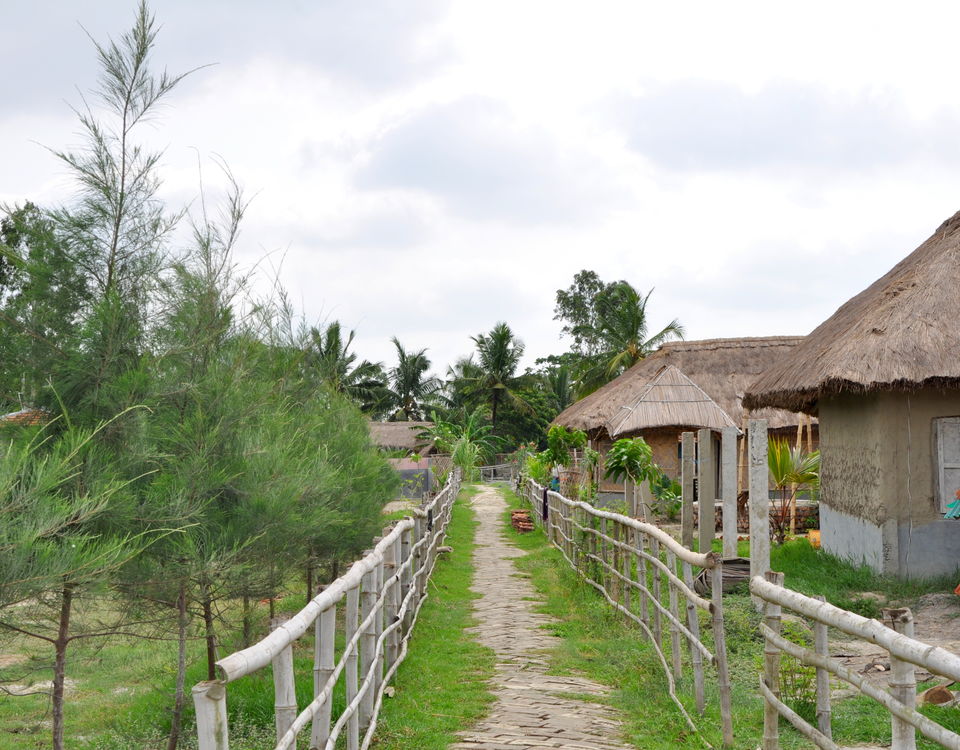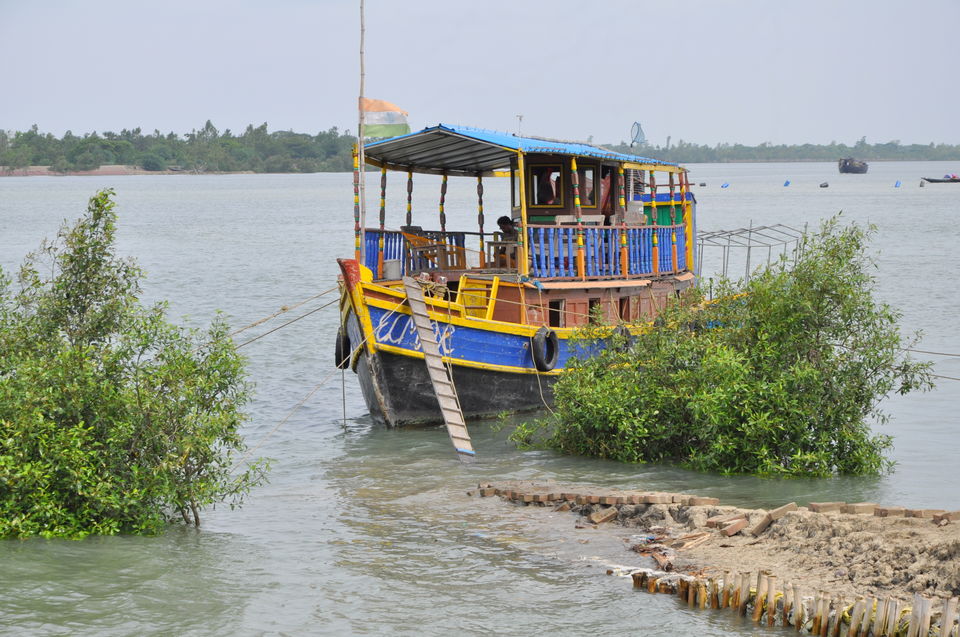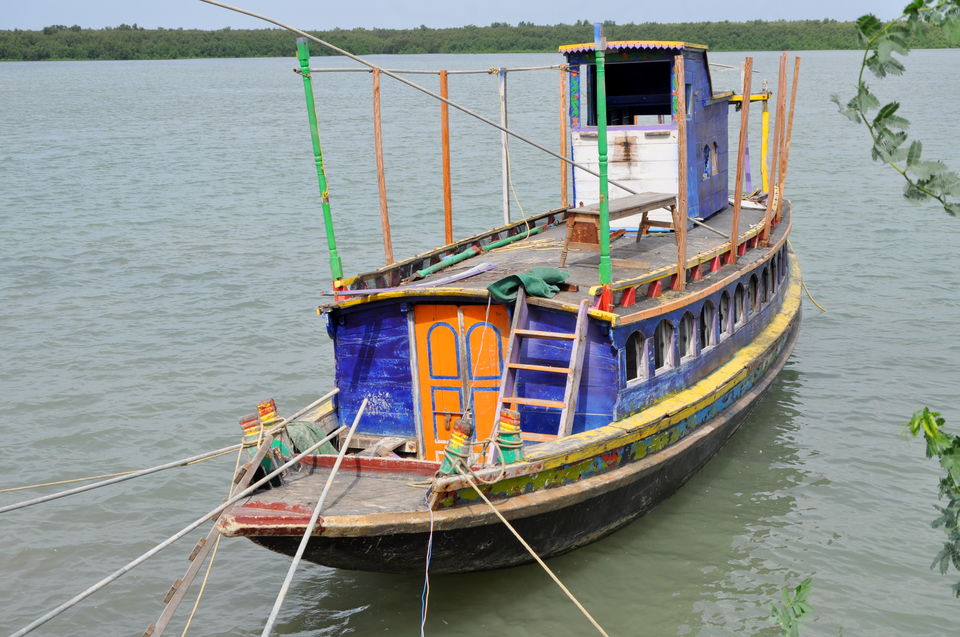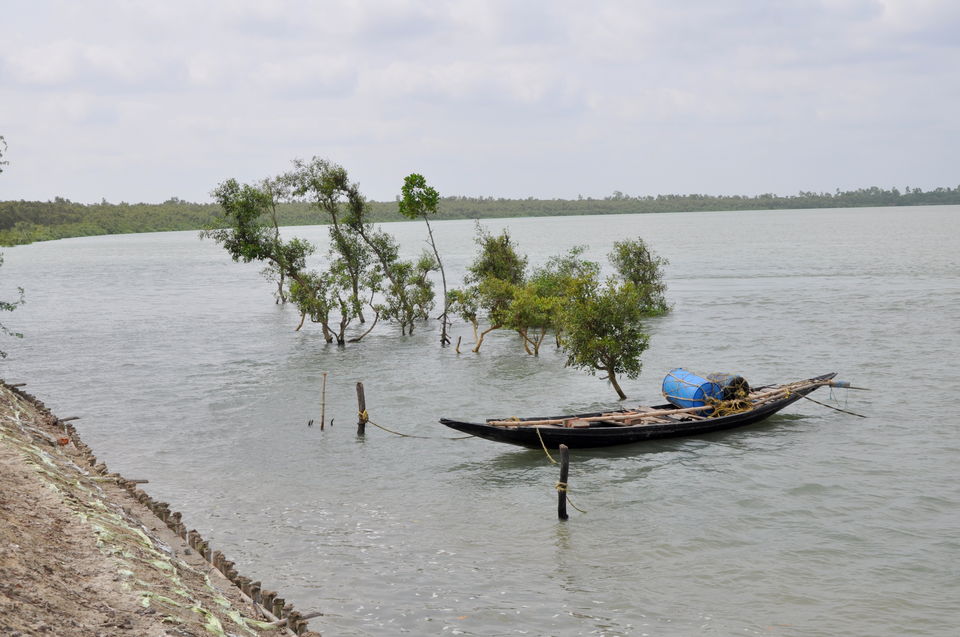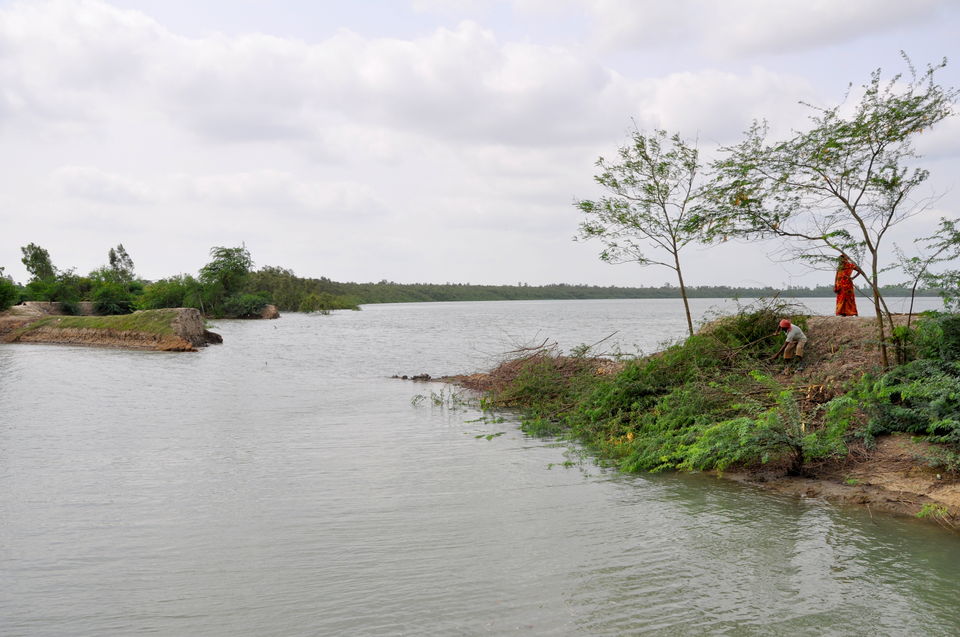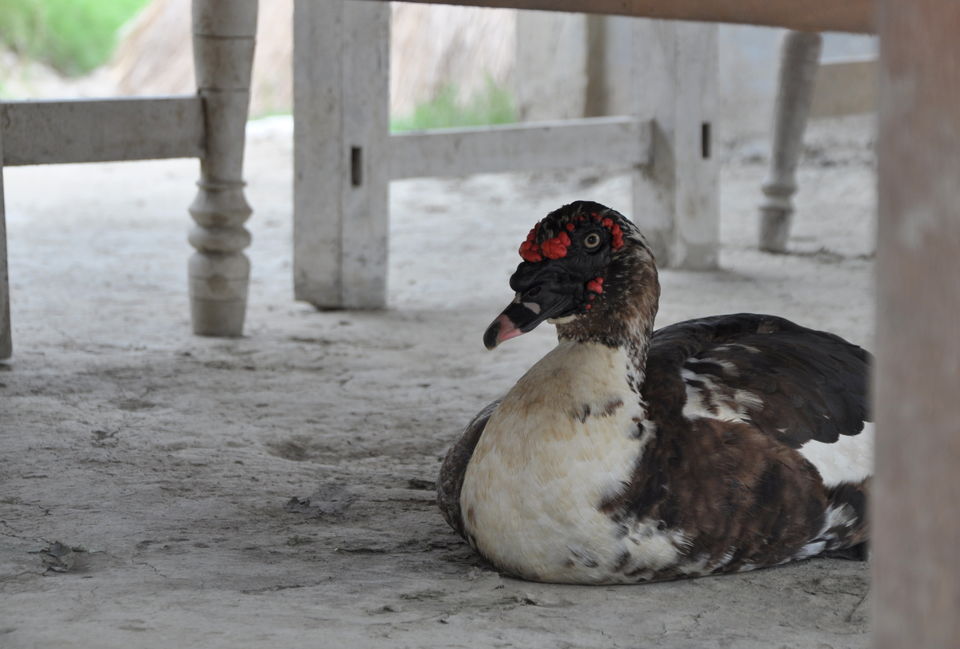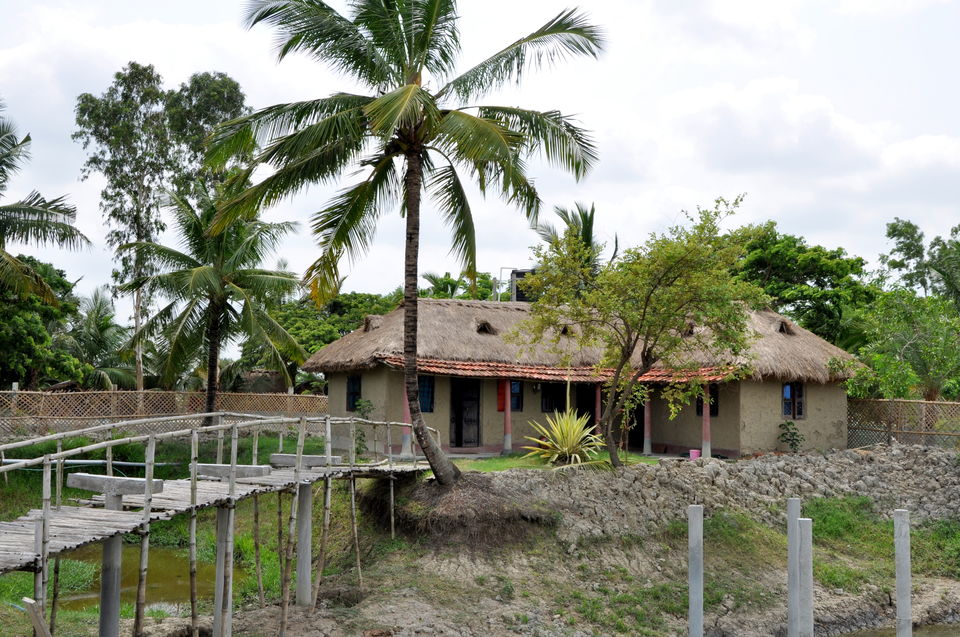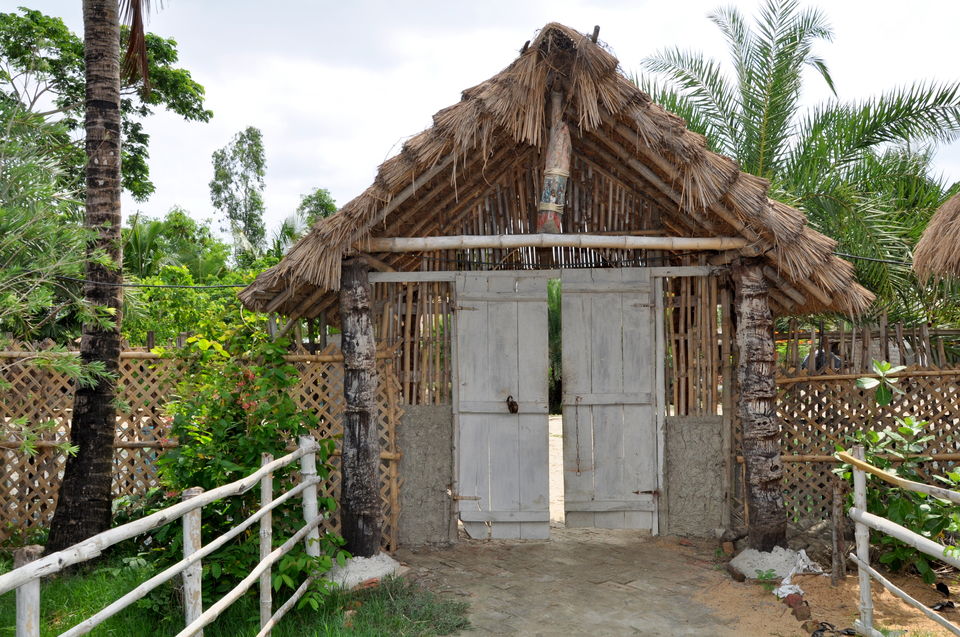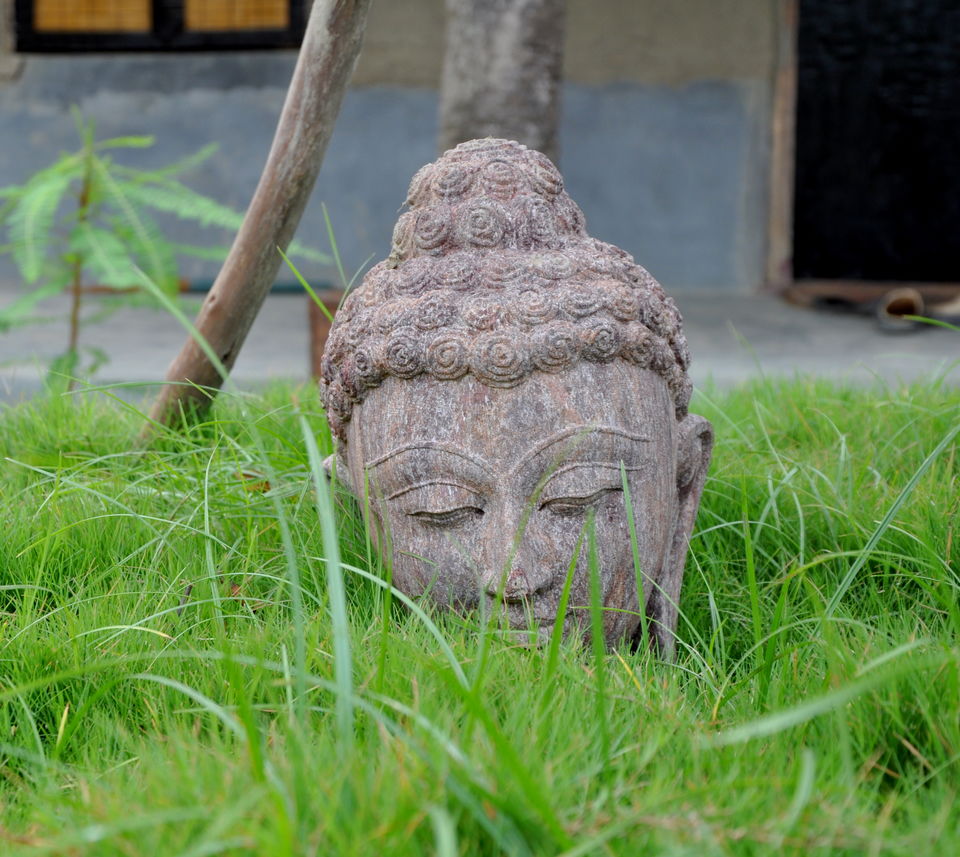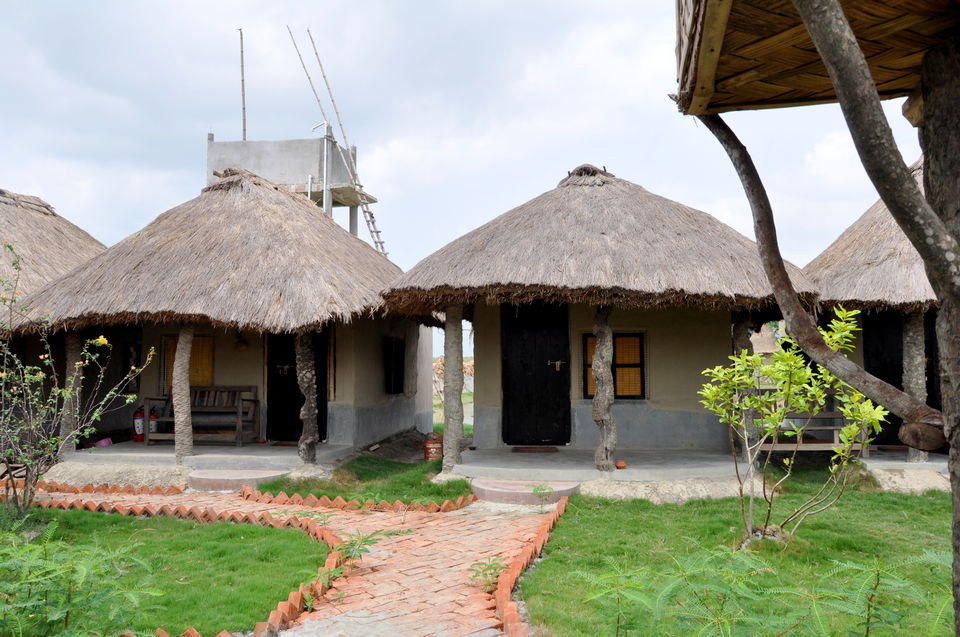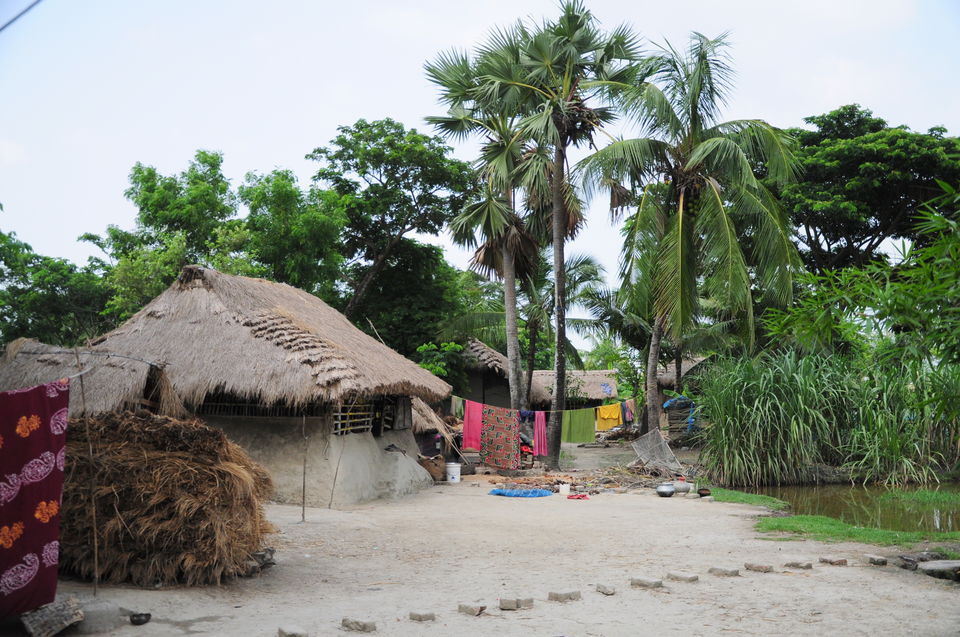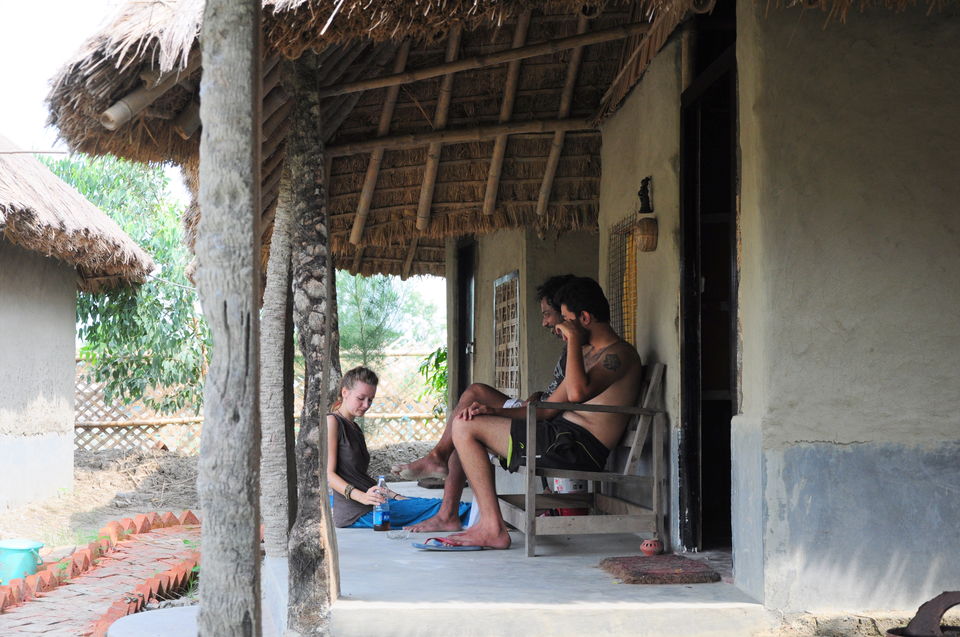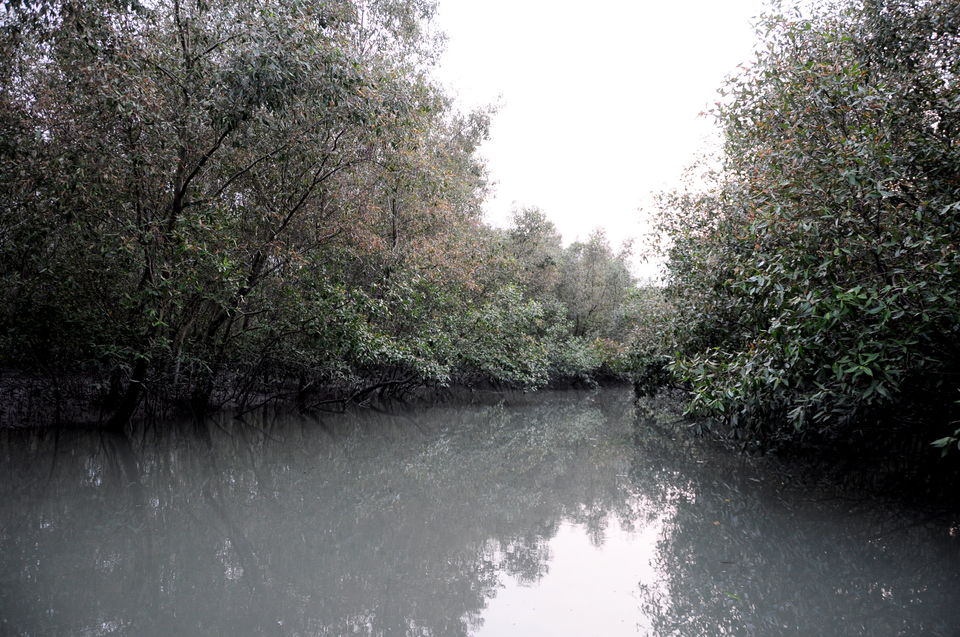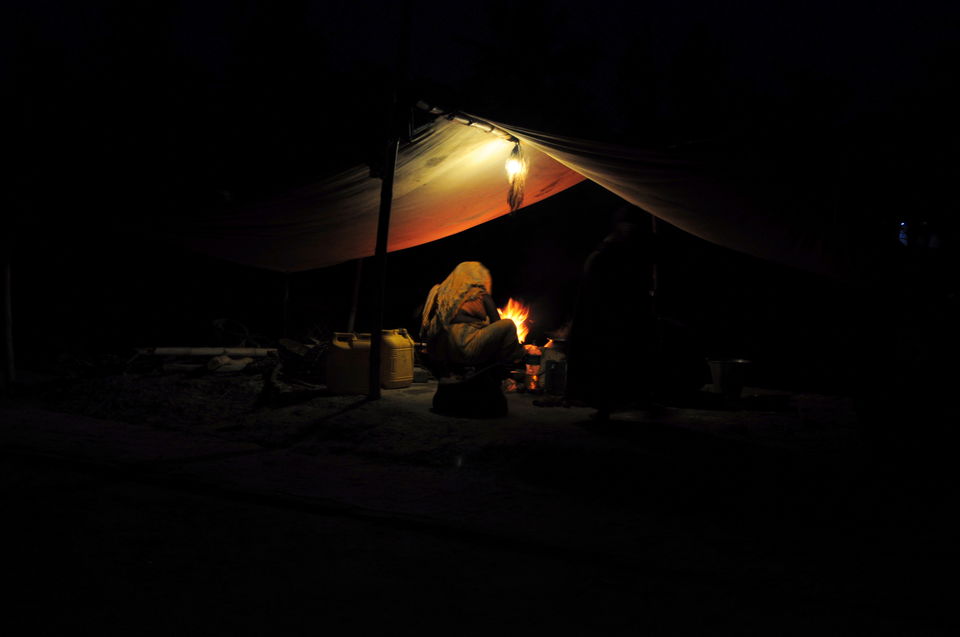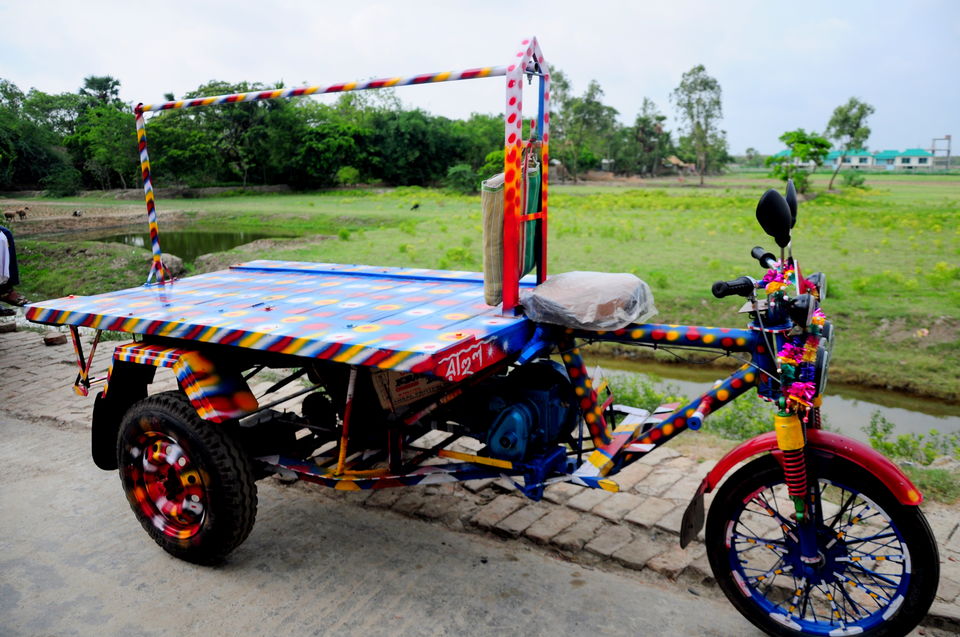 And a roadtrip is always fun, when you have crazy friends accompanying you. There were four of us, and my friend, (who owns the eco-village) kept telling us thrilling stories about the forests and the Royal Bengal tigers and so on and so forth. We set out from Kolkata on a Friday evening, and it took us some 3hours to reach Godkhali, where we had to leave our car, and take a boat to Gosaba. I got to taste the real essence of rural Bengal for the first time, when the boat had cycles, goats, buckets full of fish and those smelly fishing nets, along with men who somehow tried to accommodate themselves. However, the ride was beautiful. We got down at Gosaba, from where Rajesh's (my friend) boat was supposed to take us to the Eco-village.
There was a random change in the plan, and we decided to go for a night safari before landing up on the island. The eerie silence of the place, the boat moving through the narrow creeks into the jungle, and the stories shared by the boat-men literally gave me goosebumps!
Finally, around 10.30pm, we reached the Eco-village, and it was absolutely picture perfect, even better than what I had actually thought of. The village folks had cooked dinner for us, simple yet delicious.
The darkness of the place had a charm of its own, with little hurricanes adding a mystic effect to the whole environment. We sat on the banks, and as I stared at the sky, I was mesmerized by the glitters, which I miss being an urban-dweller.
We had little mud-cottages to stay which were very comfortable to sleep in, and the next morning, it was the rooster's call waking us up. A break from the alarm-tone of the cellphone seemed extremely soothing to the ears.
After breakfast, me and my friends went for a walk, to explore the muddy lanes, barefoot !! It's so nice to move around like the villagers do, and they also greeted us so warmly. We had fish and rice for lunch, and then we left for a boat ride. I was thrilled to go back to the forests, with the hope of getting a glance of the Royal Bengal tigers, but sadly, no luck! But the ride, nevertheless, was amazingly blissful. I got to see some beautiful birds, which filled the forest with their soothing chirps... There was water all around, and slowly, we headed towards the forests we got denser as we moved further.
In the evening, the local folks arranged for some music, with harmonium and tabla, which spiced up everyone's mood. Elmar, the fanciest boat I've ever seen, had a small bar as well, to offer us drinks. And a little more craziness, when we jumped off the boat for a mud-walk on the banks, which my friend claimed to be a natural pedicure!
We had dinner, and planned to sleep inside the boat, which seemed like a cradle as I laid down, and looking up, i saw the moon shinning with all its glamour, making the water silvery and shinning. I remembered a poem which I read long back when I was in school, "Silver" by Walter-De-La-Mere, which said,
"Slowly, silently, now the moon
Walks the night in her silver shoon..."
The next day, after breakfast, we started our journey back home. I mostly prefer to bring back souvenirs from wherever I go, and this time, all that I brought back were memories of beautiful moments, trapped within me, that would last forever.
If you are in Calcutta, and want a break from the loud urban life, and take a plunge into serenity and relax on nature's lap, then I would definitely suggest you to go to this place, and breathe in freshness...
Happy Travelling !!!
P.S- To Snigdha, Jay, Rajesh, and ofcourse Kasia, who helped me knit the wonderful memories :)