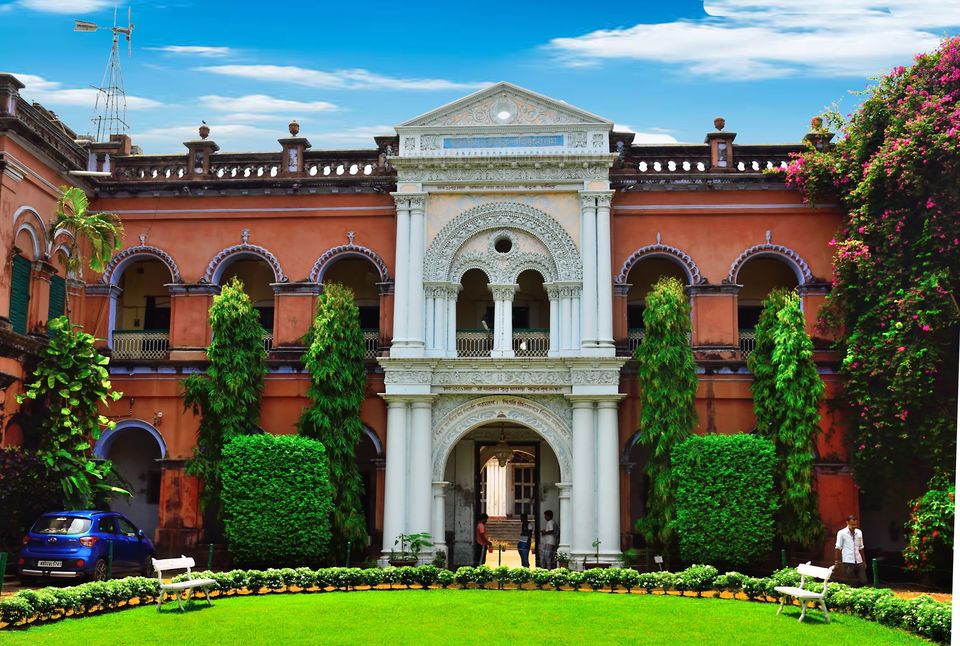 If you want to spend a weekend at a Heritage Resort and unwind in Royal ambience, then Itachuna Rajbari must be your next destination. Besides, staying within 250 years old Rajbari is itself fascinating.
This heritage mansion is situated at Itachuna – a village of Khanyan in Hooghly district, around 90 km away from Kolkata.
The Itachuna Rajbari literally means Brick ( ita) and Lime (Chuns ) Palace. It is rich in heritage and history and is one of the opulent structure of Hooghly district.
Other name of the Itachuna Rajbari is Bargee Danga. Bargee is a name given by the Bengalis to the Maratha Warriors who invaded and looted Bengal time and again and subsequently settled down in Bengal and started their own trade and became the powerful Zamindar /Raja of the locality. One of such Maratha Warriors was Kundan now known as Kundu also settled here. The Itachuna Rajbari was built by the ancestors of Shri Safallya Narayan Kundu in 1766. The name is engraved on the main entrance of the mansion.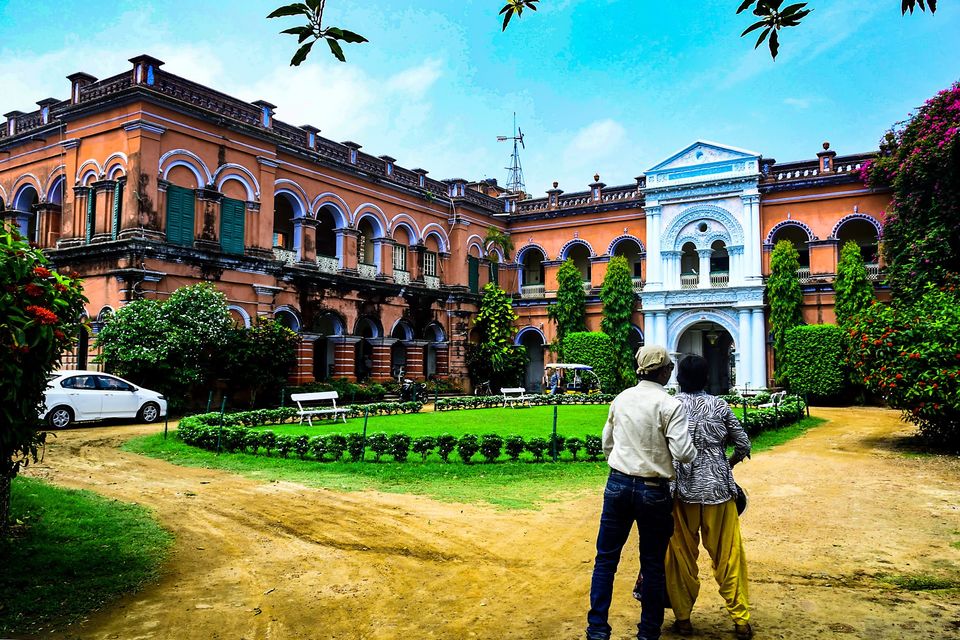 We reached the Rajbari around 11.30 am. As soon as you enter the premises through a huge gate, a well manicured lawn, encircling a beautiful garden, welcomes you and leads to the white arched entrance to the main courtyard. There is a small office room/reception at the ground floor of the left wing. After comply with quick check – in formalities, we were taken to our pre-booked room.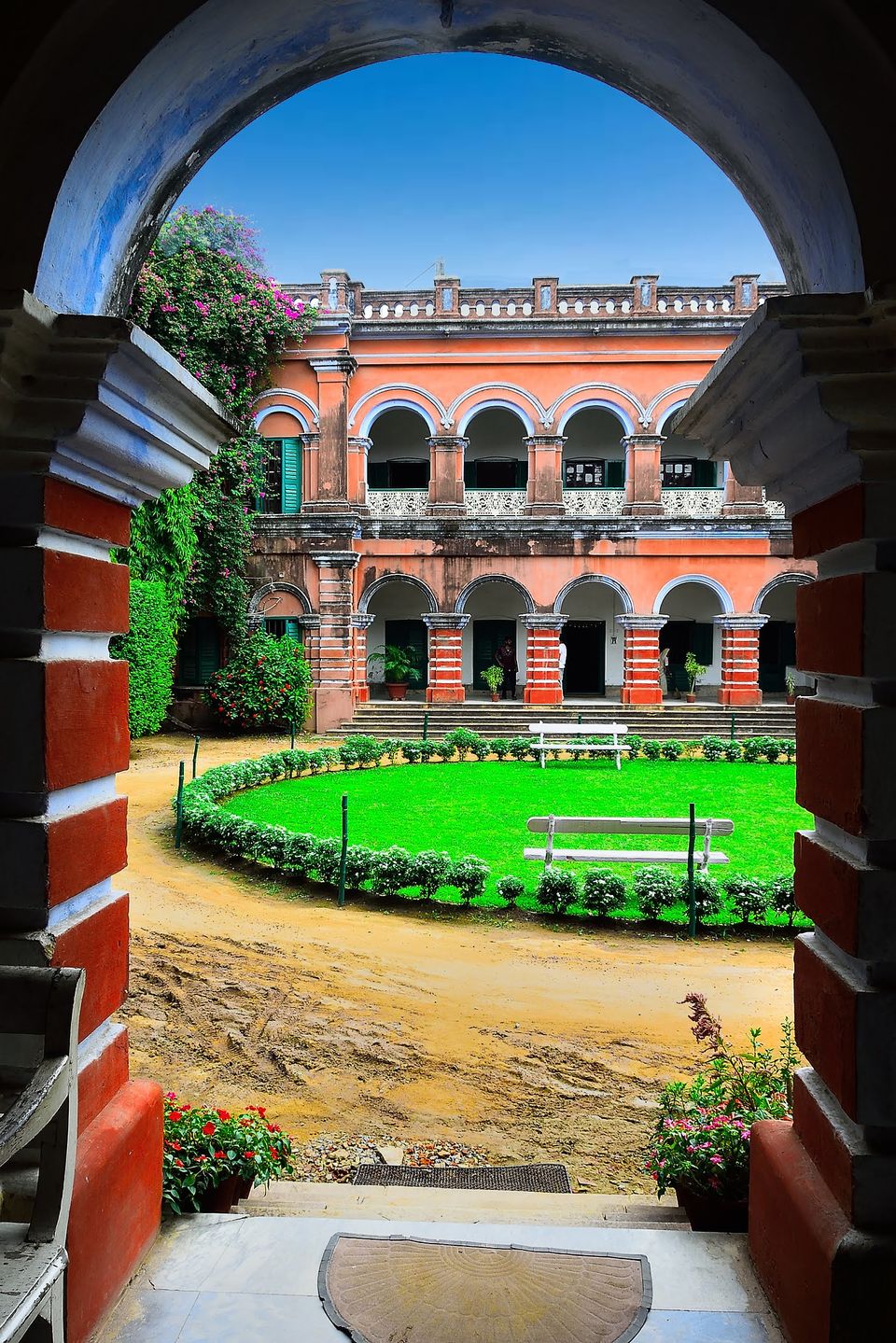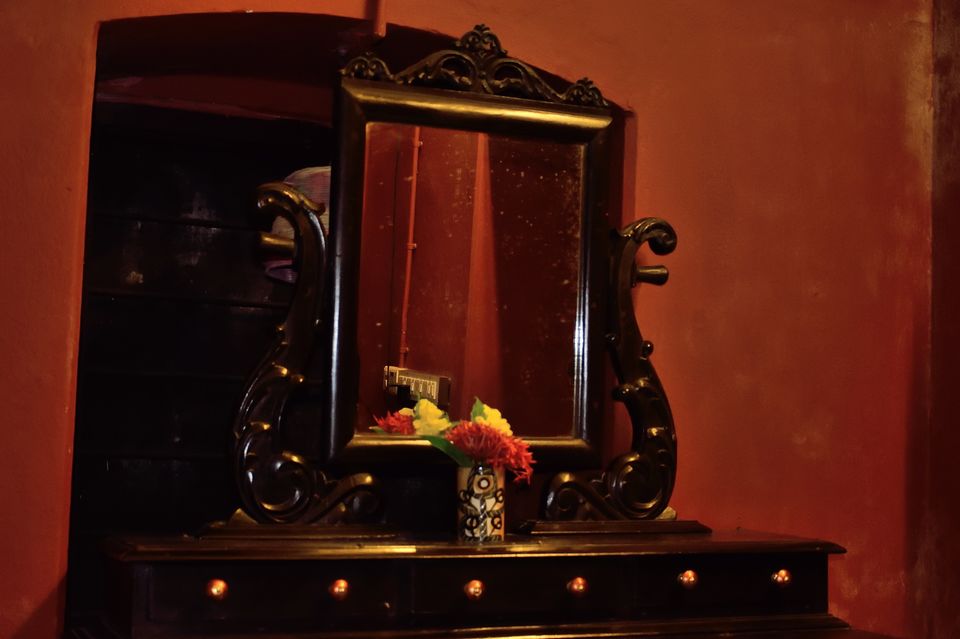 Room is large and cozy and furnished with old antique furniture with attached bathrooms. As soon as we entered, a traditionally dressed lady served us with Aam Pora Sarbat. After a little relax, lunch was served at the dinning room.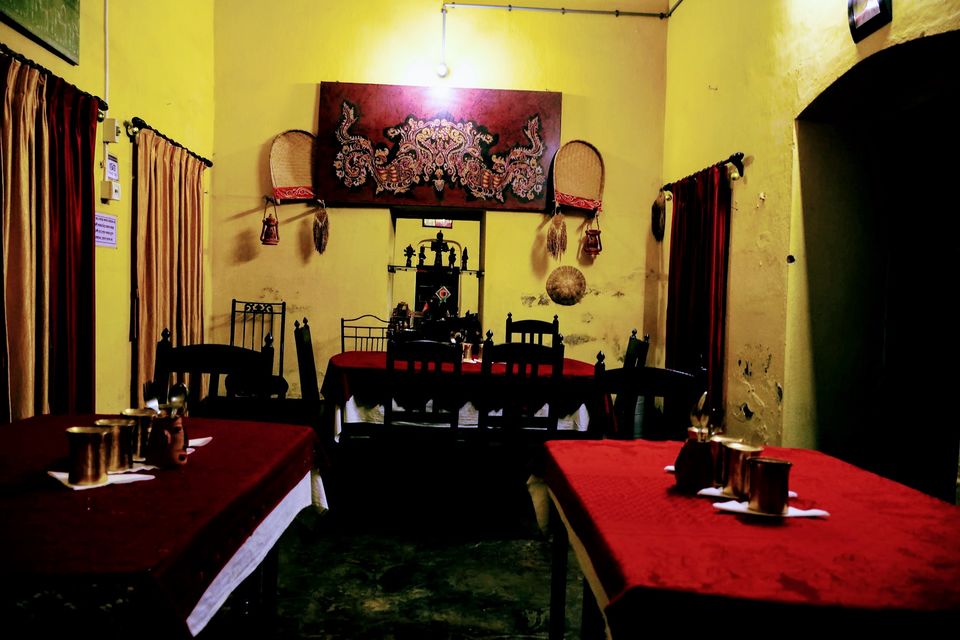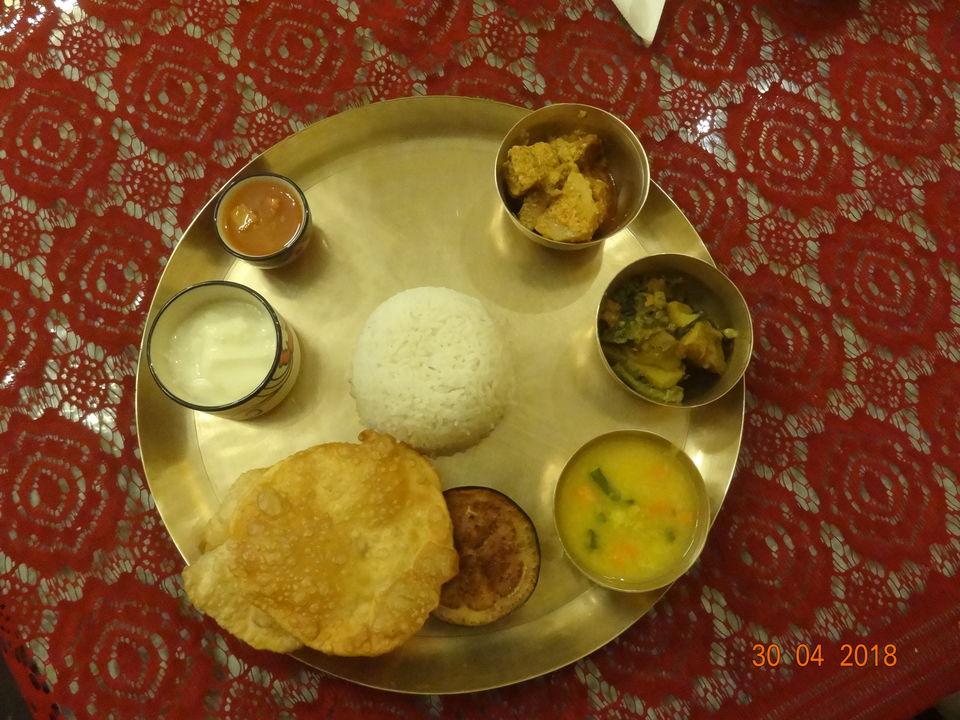 Food :
Various types of Meal Plans are available for food. We opted for Lunch and Dinner plan with complimentary breakfast.The food is authentic and genuine Bengali traditional cuisine comprising of eight to nine dishes in a thali system and simply delicious. Menu is fixed. The classic meals are presented very elegantly in a Royal bell metal cutlery. Both veg and non- veg foods are available. The menu ranges from the quintessential bengali 'Sukto' to 'Beguni', 'Luchi', 'Cholar Dal' to 'Alu Posto', 'Maccher Kalia' to sumptuous 'Kosha Mangsho', 'Chatni', 'Papad', and 'Rajbhog' to 'Misti Dai' and last but not the least is 'Misti Pan'. Dishes are served by the ladies with traditional attire.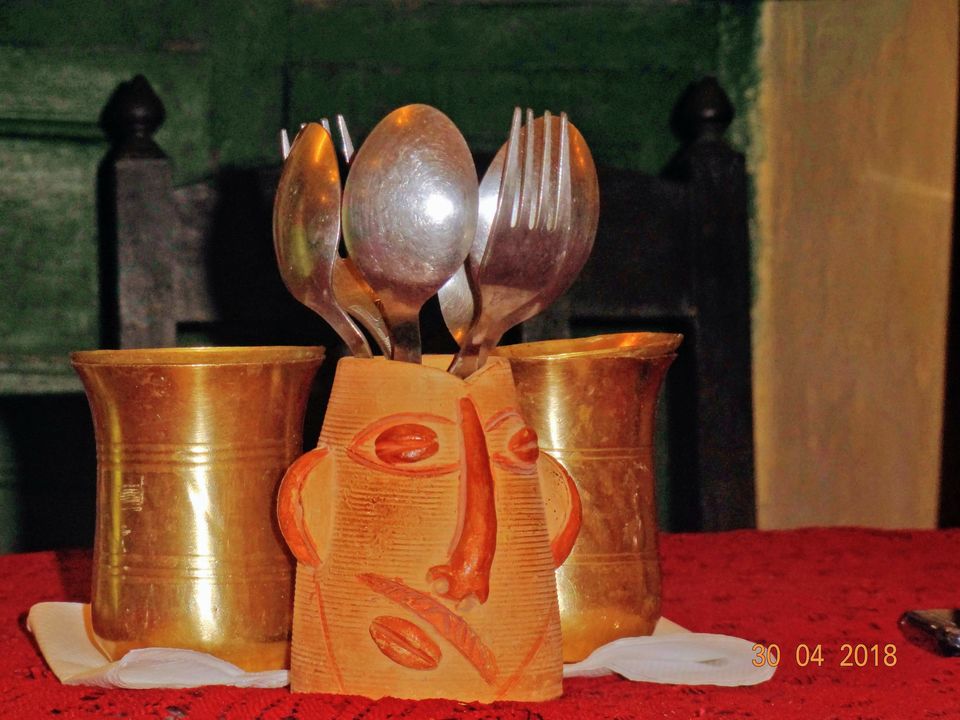 After taking a short mid- day siesta, we went for a walk through the entire Rajbari in the afternoon. A guided Rajbari tour is also organised in every evening but we decided to do it on our own.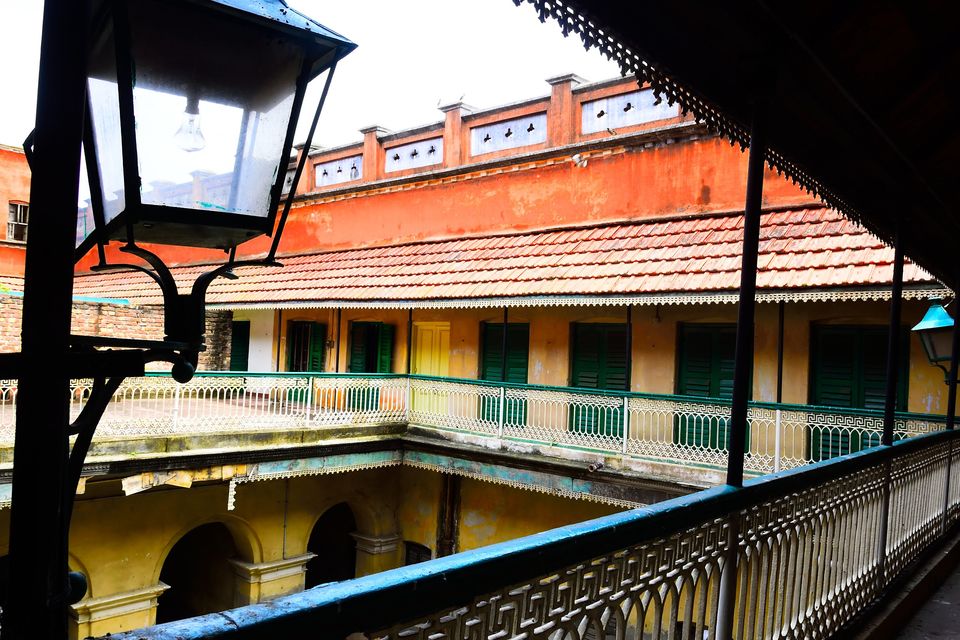 Rajbari :
The Rajbari is divided into five mahallas – a village courthouse, a ballet dancing hall, kitchen house,guest house and an andar mahal for ladies, terrace and garden.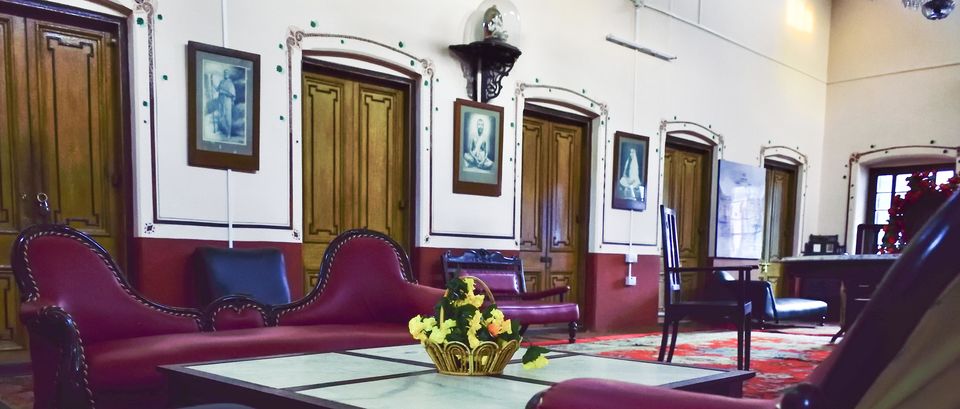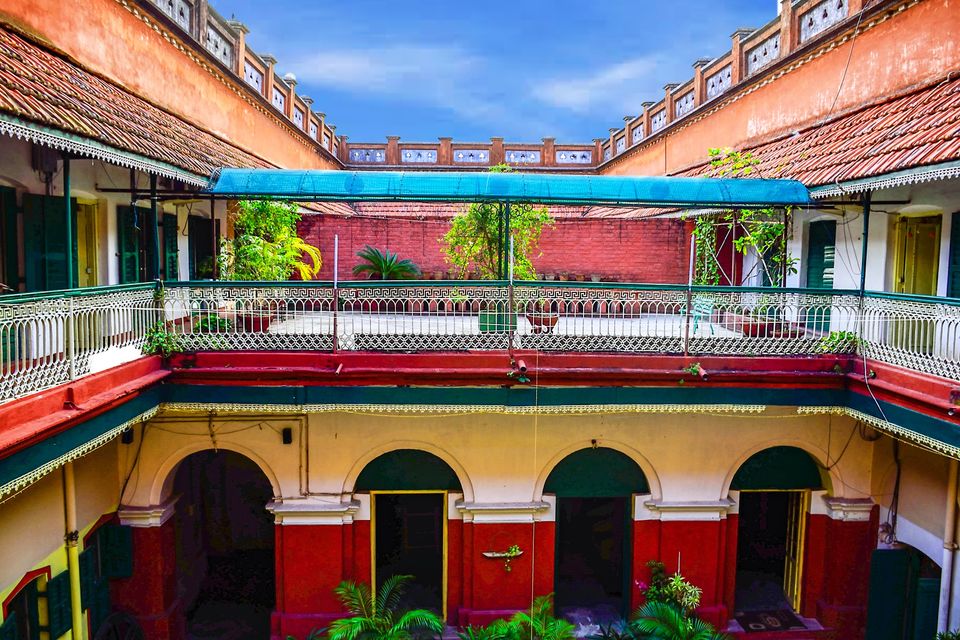 The beautiful rooms of Rajbari are named after the Kundu family Baro Boudi, Choto Boudi, Thakuma, Boro Pishi, Ginni Maa, Baro Maa, Mejo Maa, Bilash Manjari, Kaka Babu, Jatha Mashai, Choto Pishi and Bordi. All these in Bengali depict a relation as for example Baro Boudi means elder sister-in-law's room.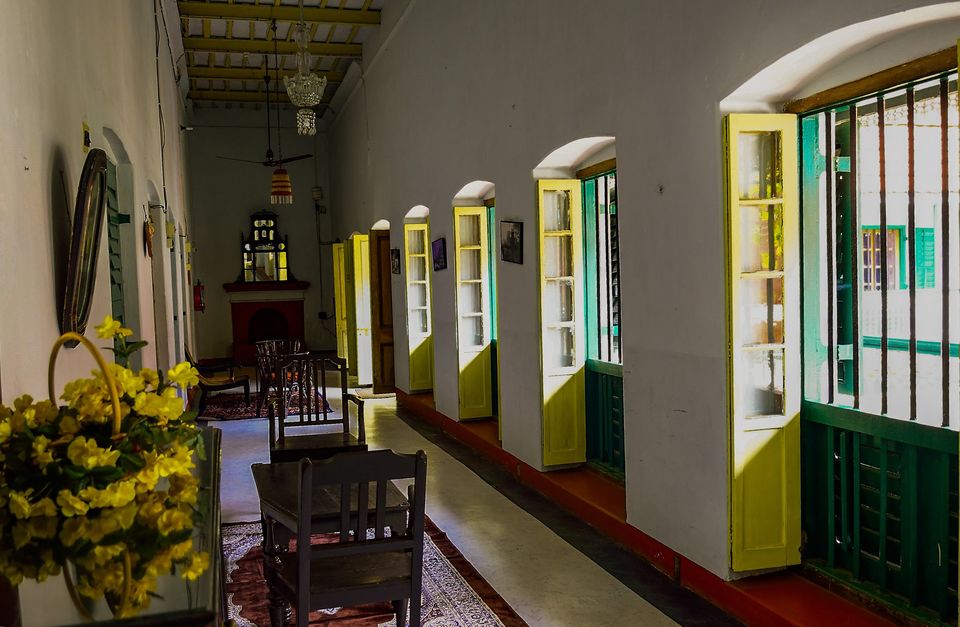 Each room opens up to a long corridors beautifully adorned with mirror and vintage chair and table. You can sit there and relax.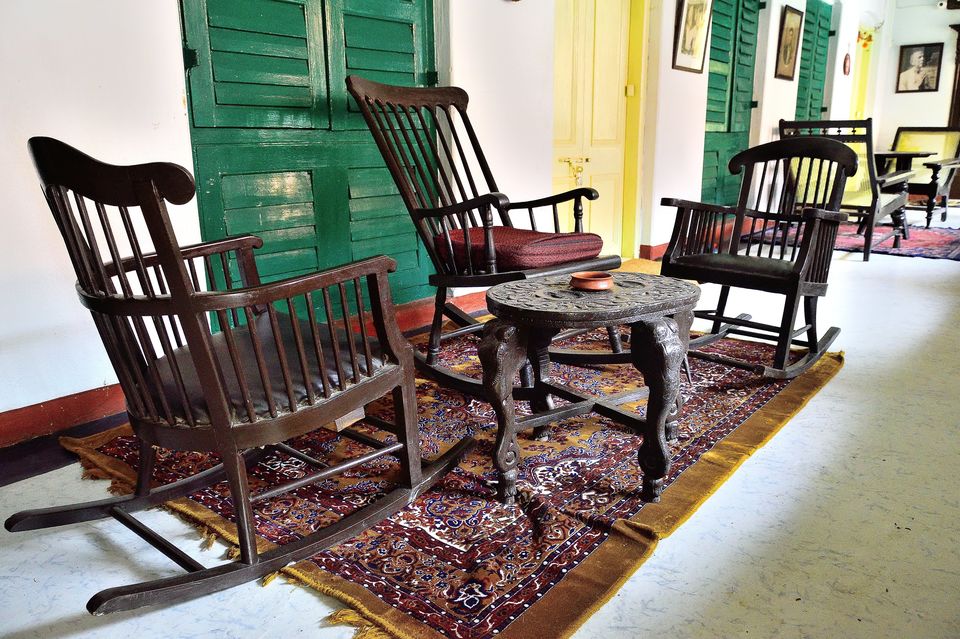 The rooms are artfully decorated with antique furniture and yet modernized for ease of the guests. Each room has attached spacious and modern Washroom.
Across the main courtyard, lies the "Thakur Dalan" where the family deity, 'Shreedhar Jiu" or the ancestral deity, Naryana is still offered prayers in the evening.
The guests as well as people from nearby areas gathered during evening Arati.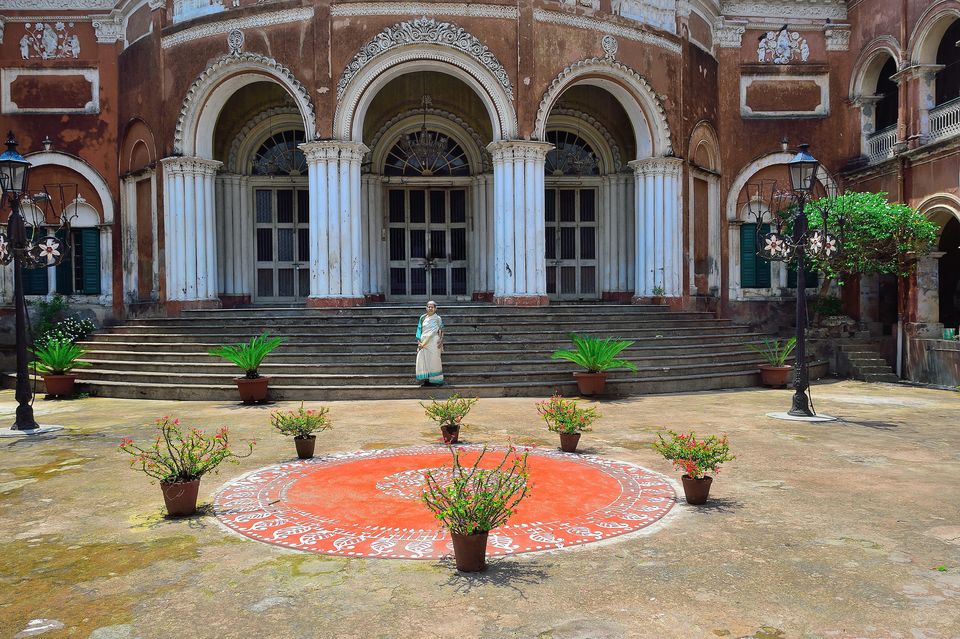 The huge courtyard adjacent to the Thakur dalan had beautiful cast iron lamps which, when lit up in the evening, makes the atmosphere truly nostalgic. Its beautiful chandeliers and ancient decorated hand-drawn fans mounted on the wall and spiral staircase are another attractions. There are provisions for Carom in the common room.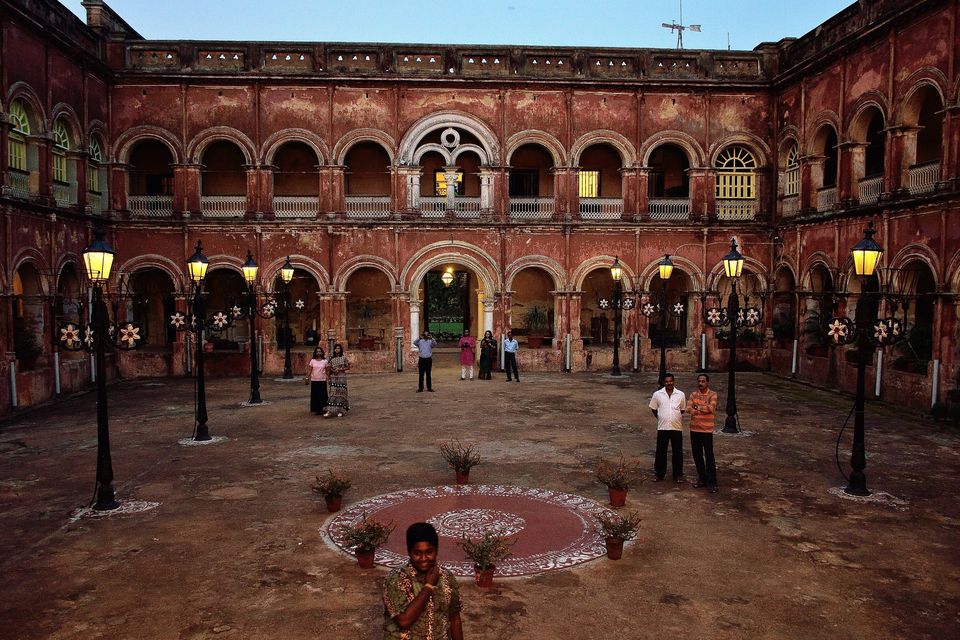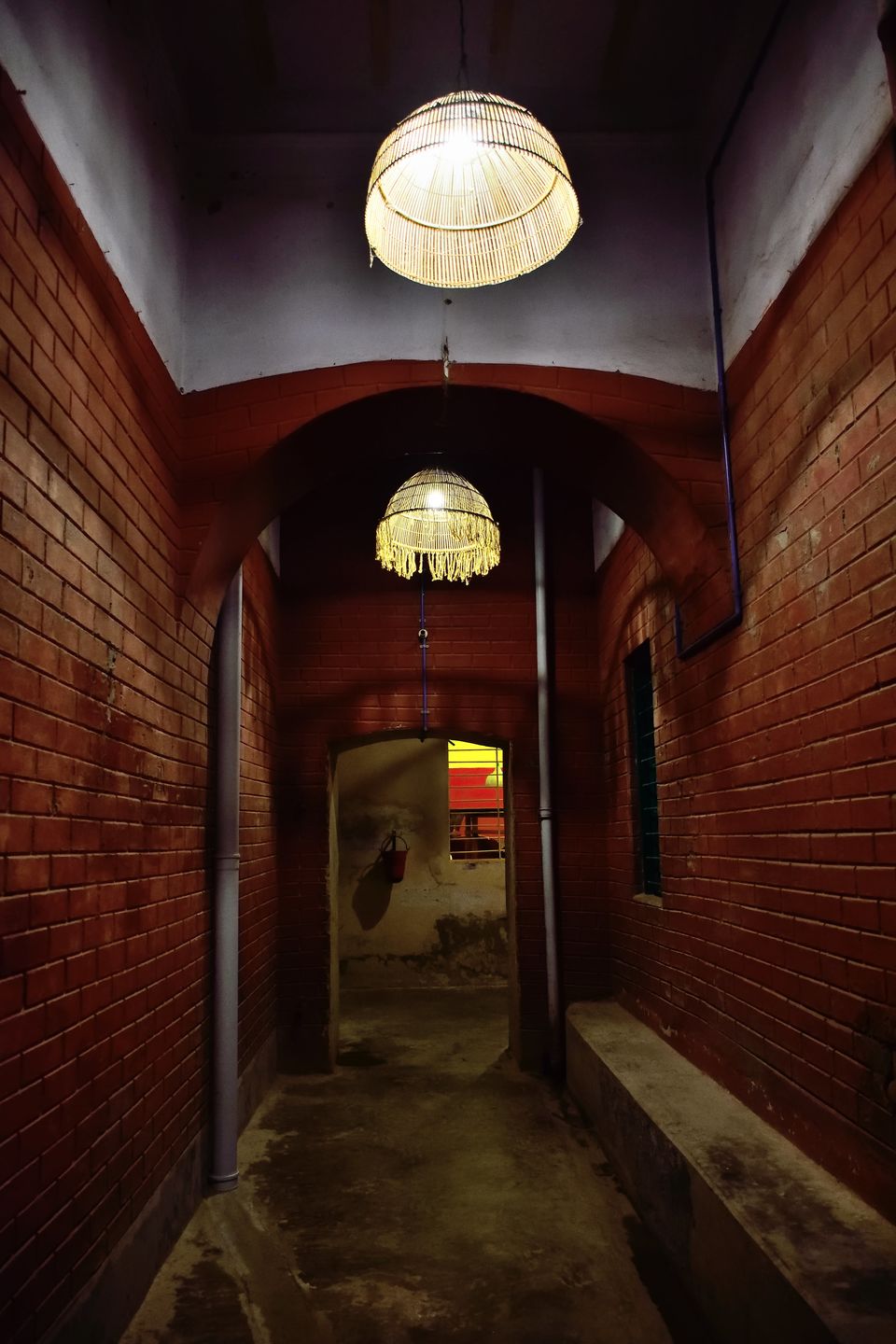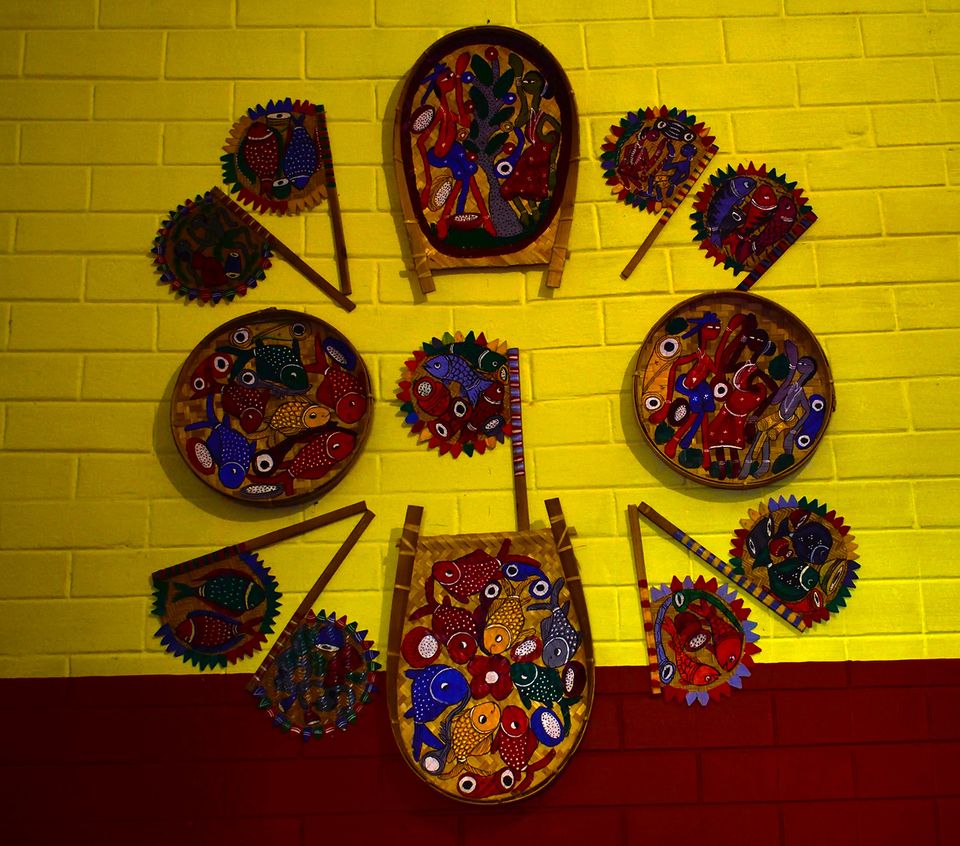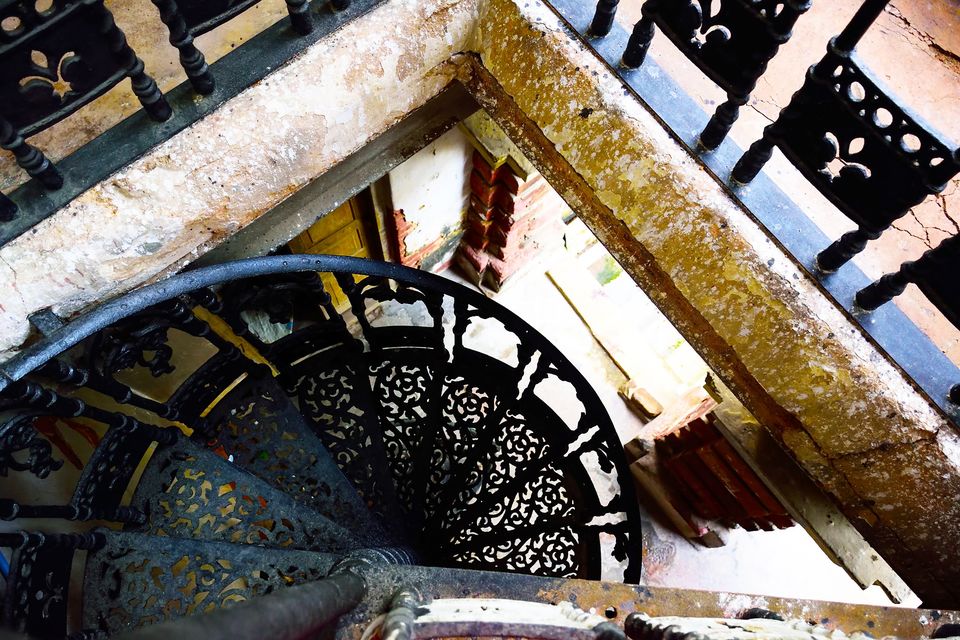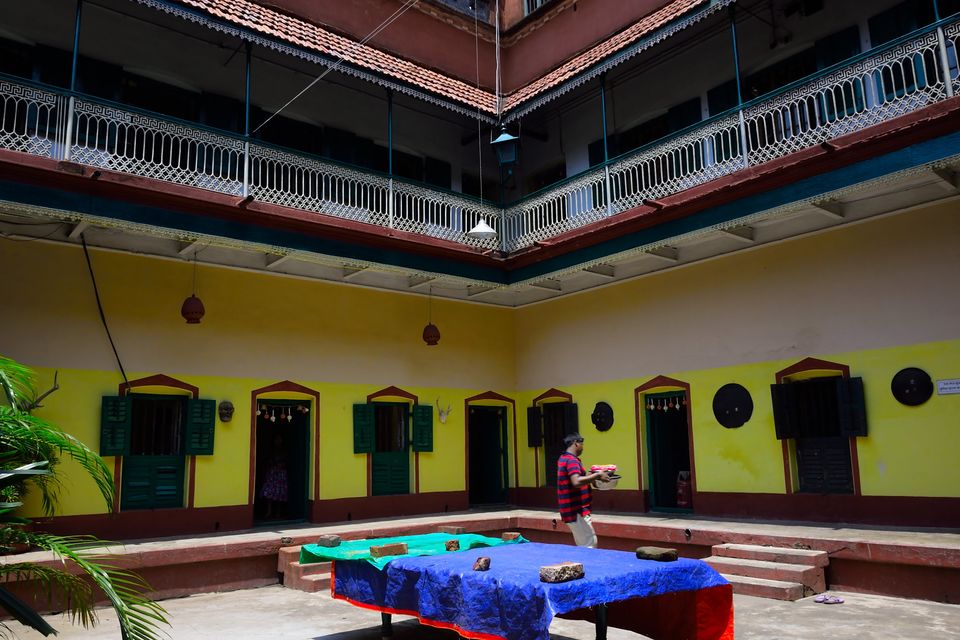 You will get a Table Tennis board just in the middle of Andar mahal premises.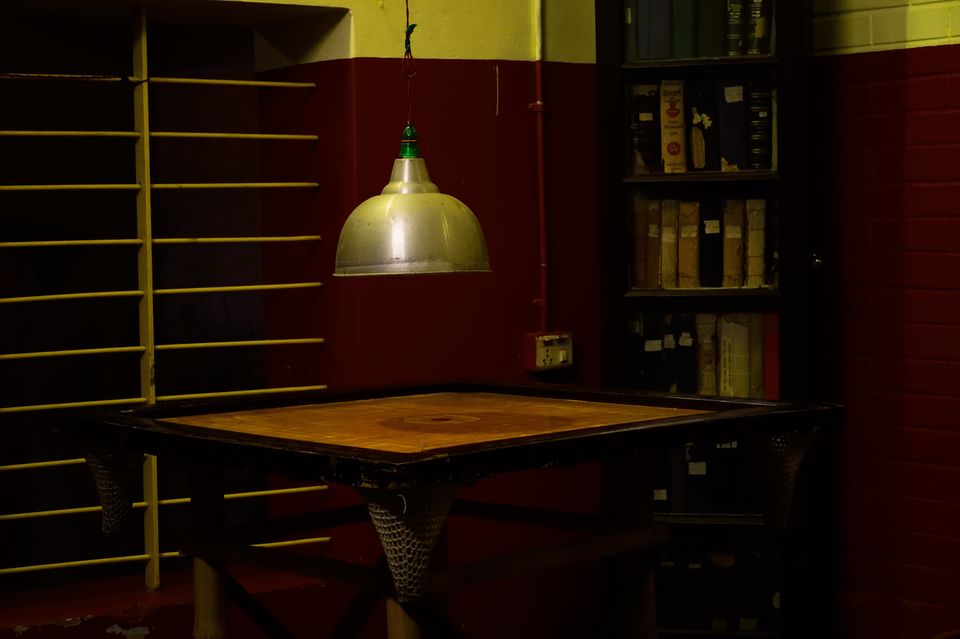 A small area for badminton court, even a giant Chessboard are also available there.
There is a big pond known by 'Khirki pukur', which was once reserved for bathing of the ladies of the Royal family.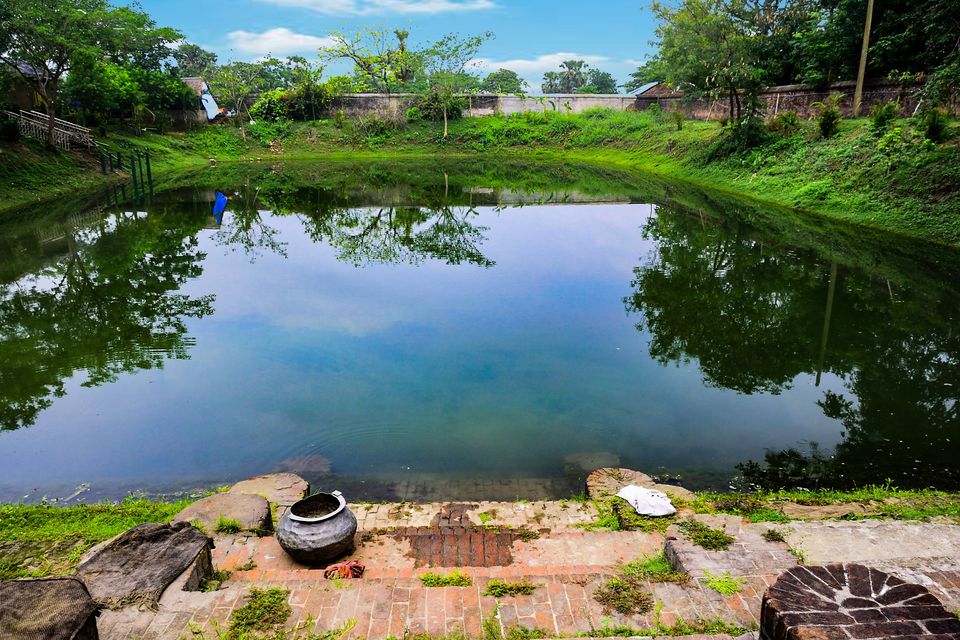 Apart from these rooms there are mud huts at the backyard of this magnificent Rajbari. They are named as Aparajita, Madhabilata, Kanaklata and Jhumkolata, after the name of the flowers blooms near the hut. As aparajita flower blooms near the hut named Aparajita.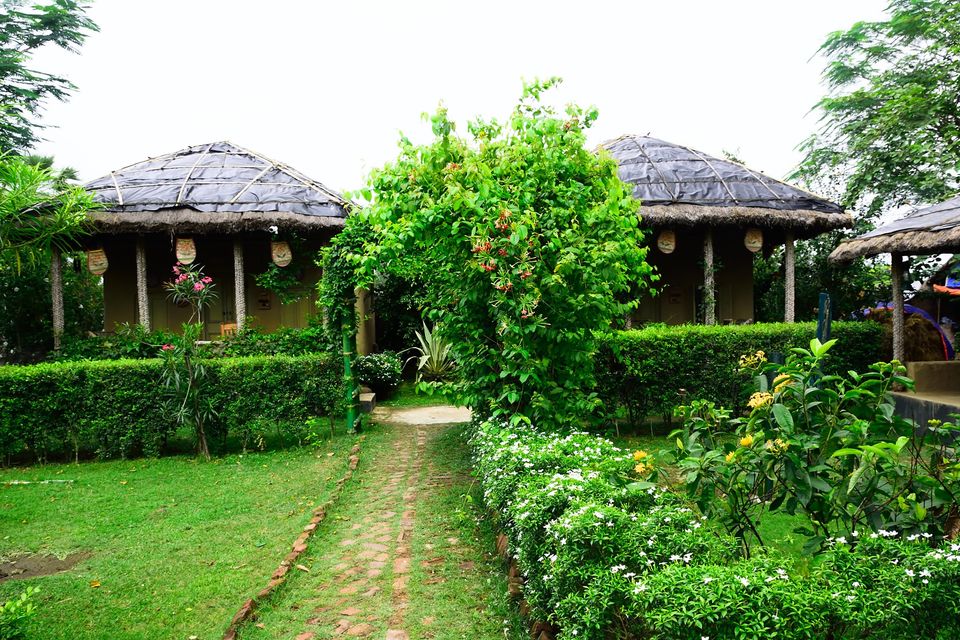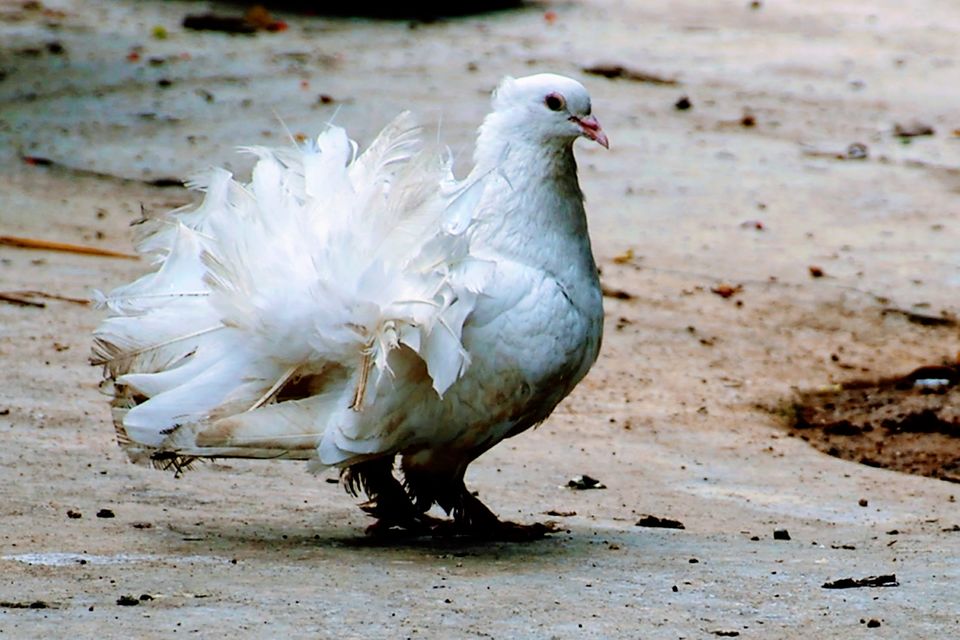 There are many livestocks in the backyard i.e. swan, duck, pegion, dove, hen, rabbit etc.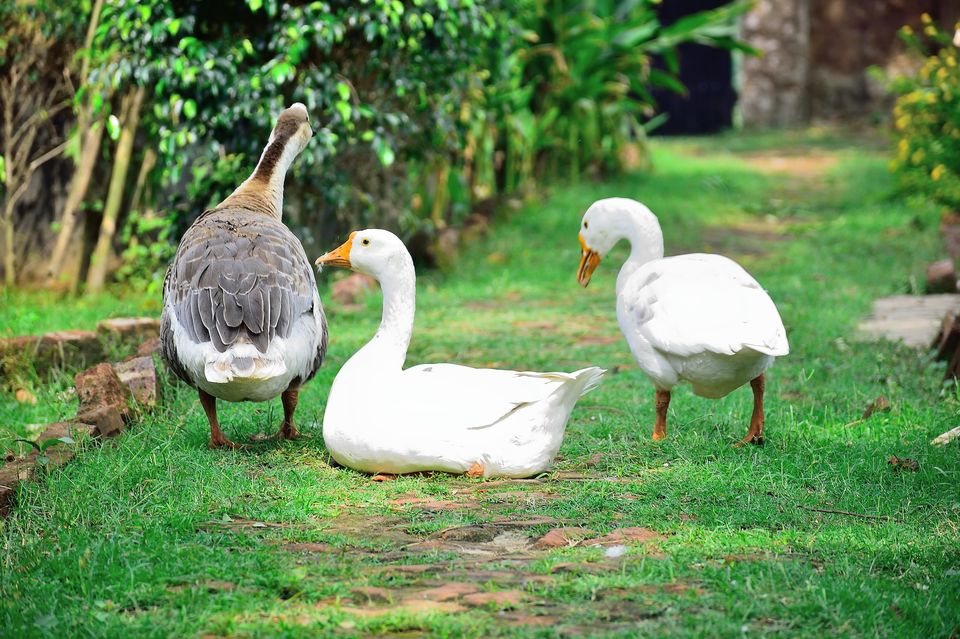 Rajbari terrace is a must see place. You can witness a beautiful sunset from here as well as you can get a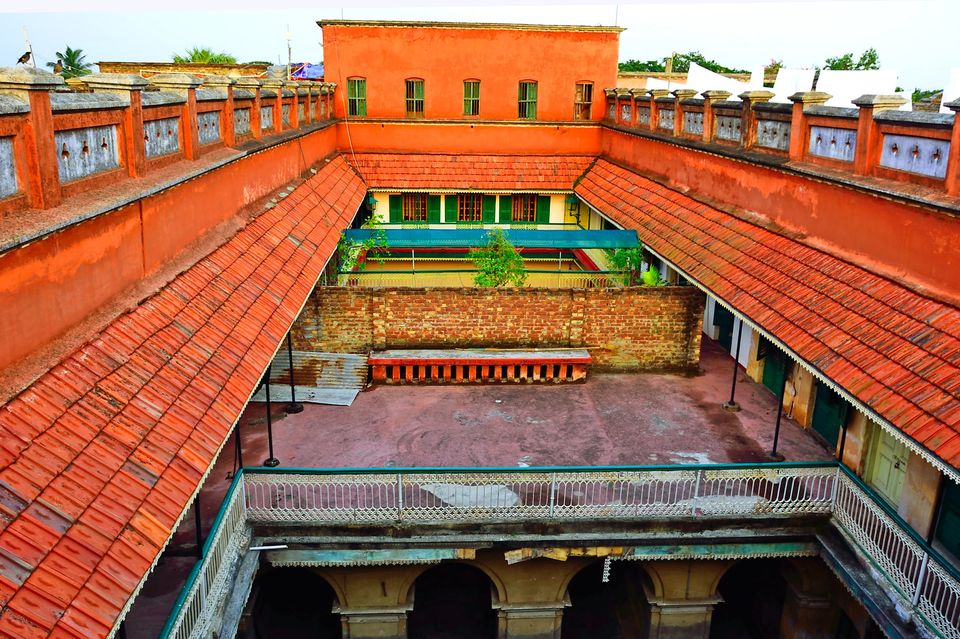 enchanting views of surrounding villages. In the evening we assembled at Thakur Dalan and witnessed the evening arati. After aarti tea and snacks are provided.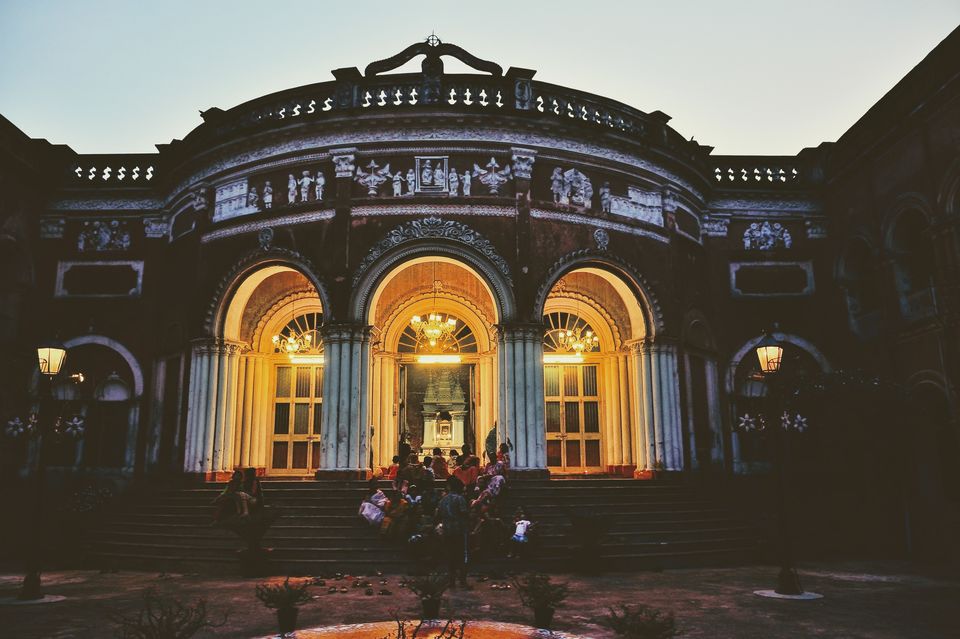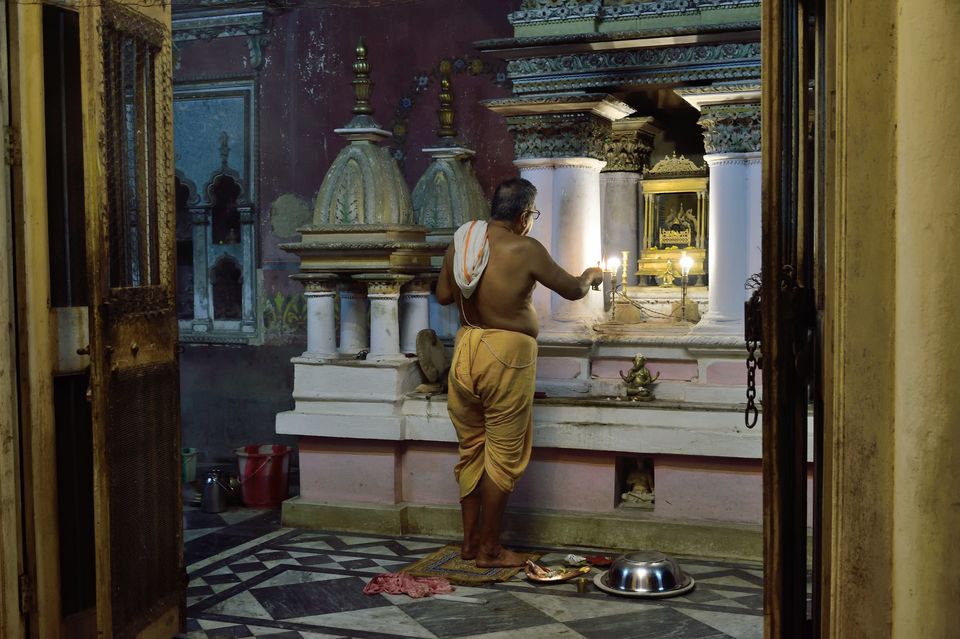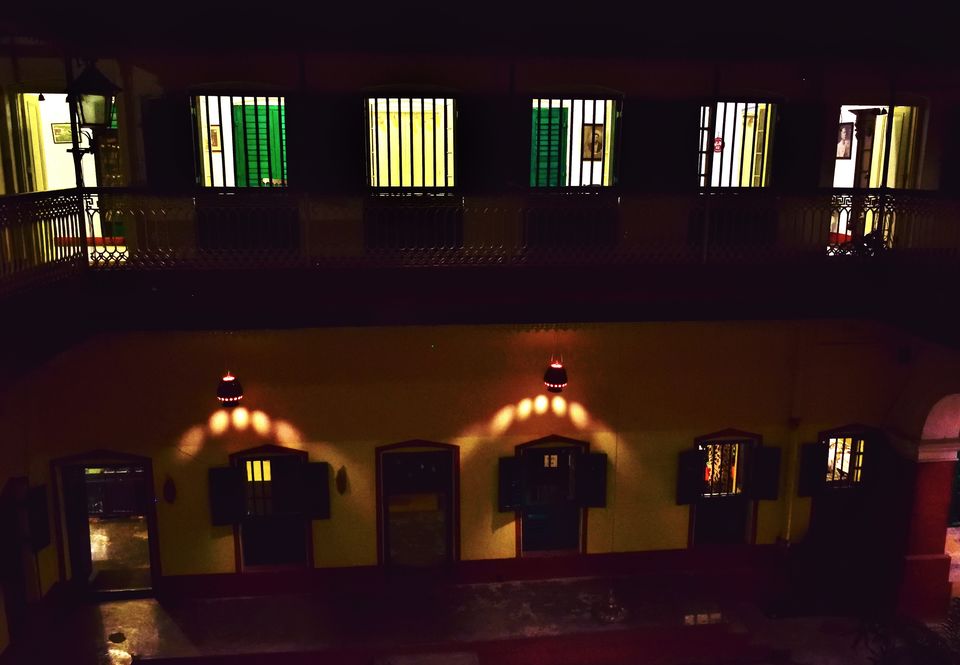 We were served with traditional dinner by 8.30 pm. After having dinner, we slipped into Royal bed. In the morning we woke up in the Sound of flute. The flute is played in the morning that also acts as a natural wake up alarm. After having a sumptuous breakfast with Luchi, Begun bhaja, Sada aloor tarkari and misti and some fresh fruits, we departed the place by 10.30 am.
For more details :
For tariff and booking procedure, you can visit the website of the Itachuna Rajbari: http://www.itachunarajbari.com
Today the property is managed by Kundu brothers and a heritage homestay firm named Mylestones & Journeys.
Few important Notes :
1) Check in : 12:00 hrs. (noon), Check out: 10:00 hrs (morning).Prior booking is mandatory through e -mail.
2) Air Condition will be available between 12 noon to 5 PM & 9 PM to 7 AM. because AC runs in Generator.
3) Amenities: Complimentary 2 bottles drinking water, toiletries like Shampoo, Soap & towels.
4) Meals, Snacks & Dinner to be ordered in Advance.
5) Parking facility is available inside the premises.
8) Pets strictly prohibited.
Howe to reach :
Nearest Airport is Kolkata . From Kolkata go straight to Durgapur Expressway via Dakhineswar and proceed towards Bardhaman. Go up to Bosipur. Now drive straight towards Halusai which is approximately 19 km from Bosipur. Then take left on to Polaba-Khanyan road and drive towards Khanyan Railway Station. After 10 mins drive from Halusai, Itachuna Rajbari is on the left hand side of the road.
If you come by train, From Howrah Railway station, board any Burdwan bound train or Memory or Pandua local and deboard at Khanyan railway station. Take the left exit. Autoriksha, Toto are readily available there.